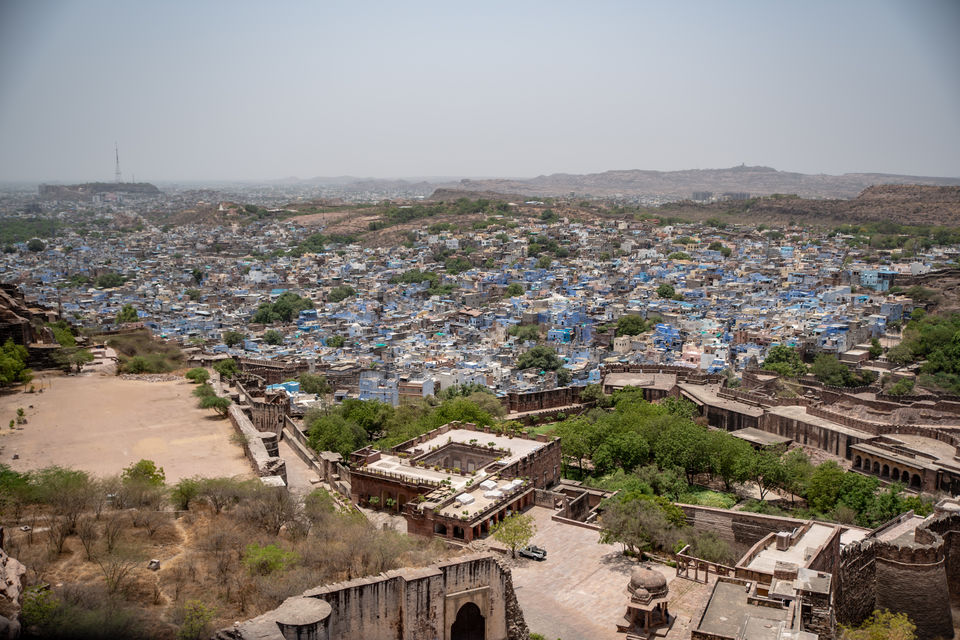 Frames in Mehrangarh Fort
My trips are little diverted into photography only , I enjoy travelling through my camera . So that what I found interesting when I went to Fort .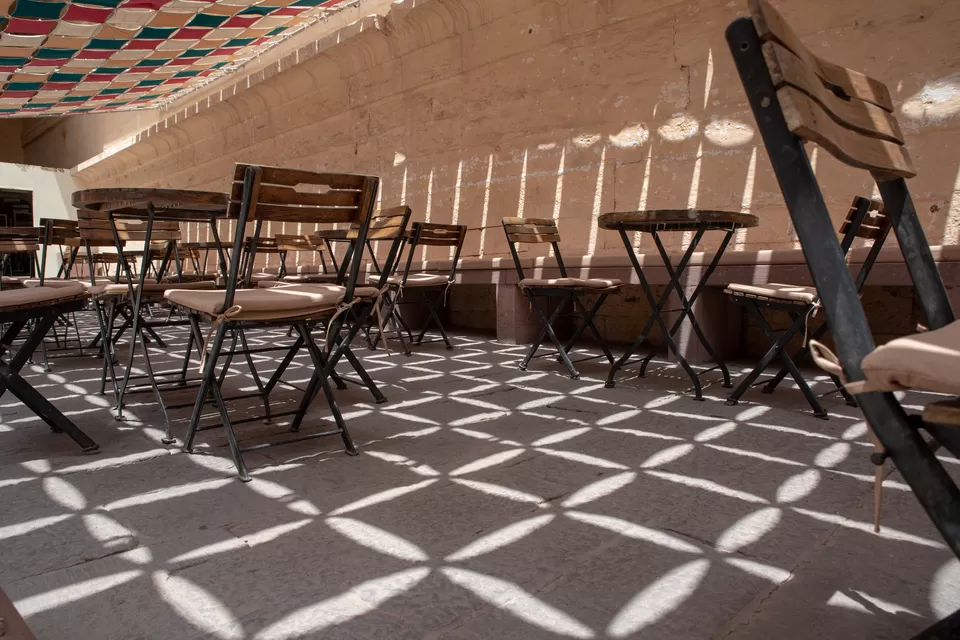 You have to buy water from inside of fort only because on the entrance they will dump your water bottles and that too cost you around 60 bucks . And you are not allowed to take any tripod or sell stick also .
If are a photographer or taking any camera they will charge you around 100 bucks which is worth if you'r looking for nice frames in fort .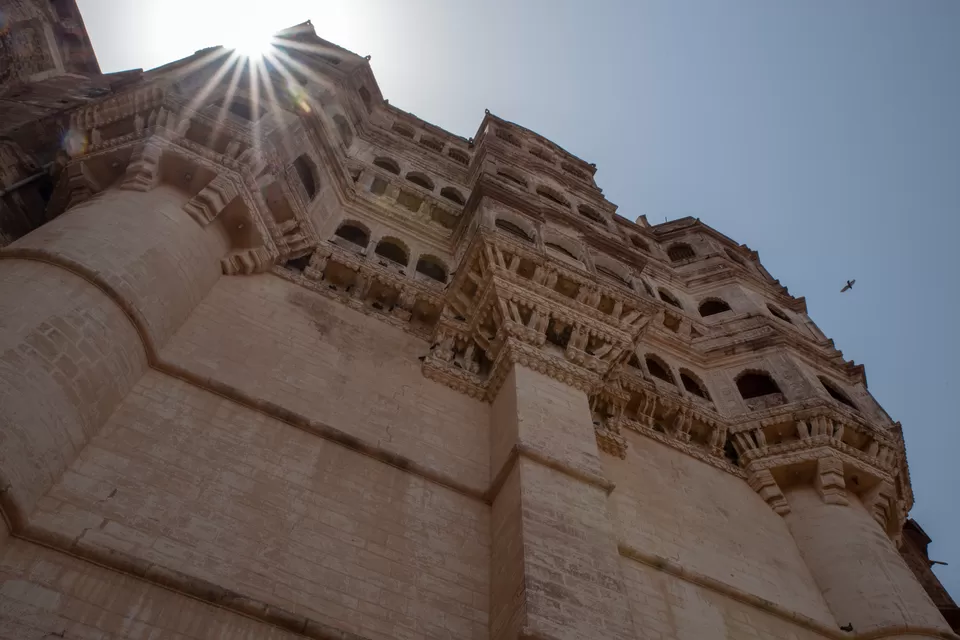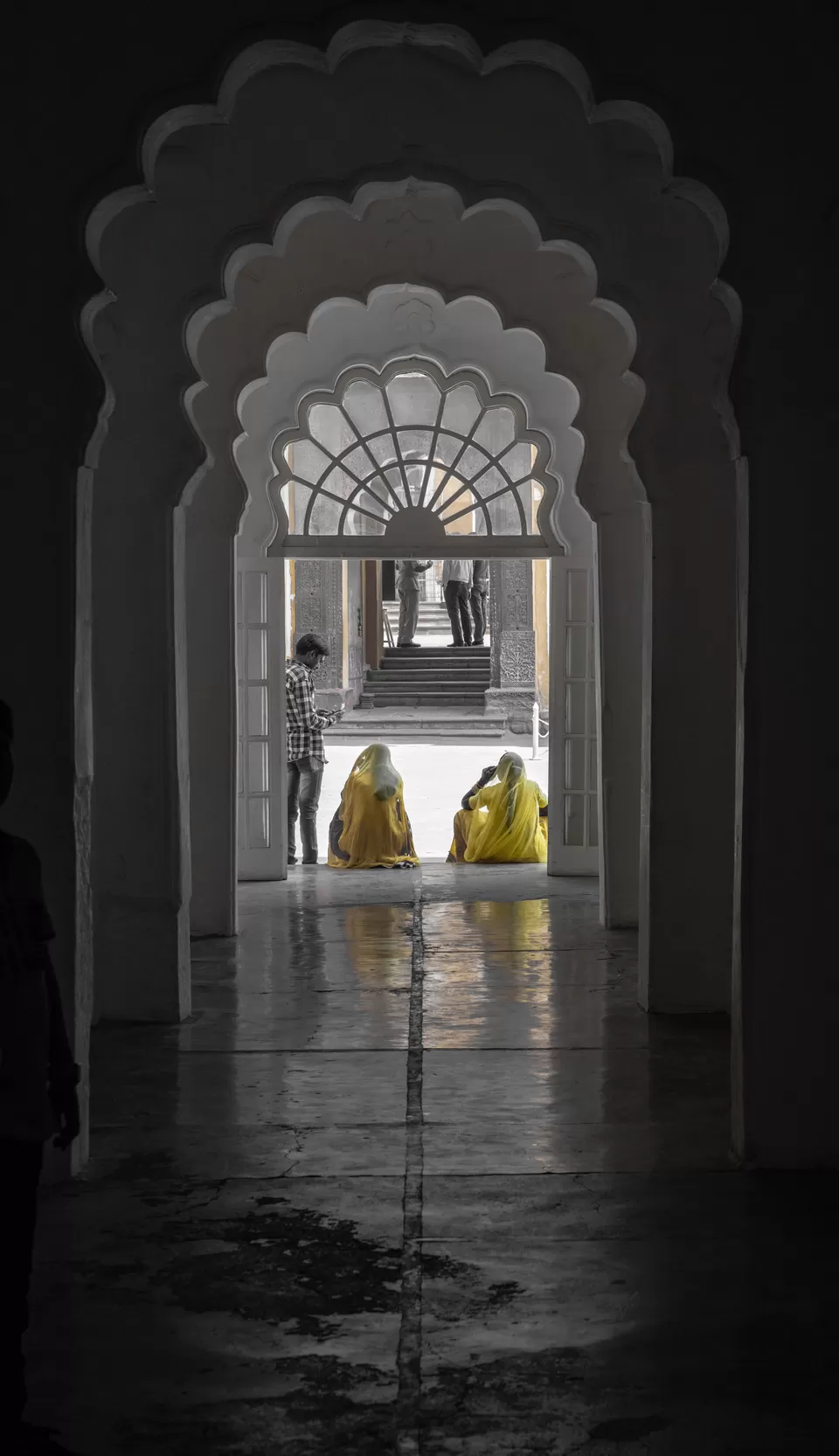 There are seven gates, which include Jayapol (meaning 'victory'), built by Maharaja Man Singh to commemorate his victories over Jaipur and Bikaner armies. Fattehpol (also meaning 'victory' which includes the Maharaja Ajit Singhji defeated Mughals.The palm imprints upon these still attract much attention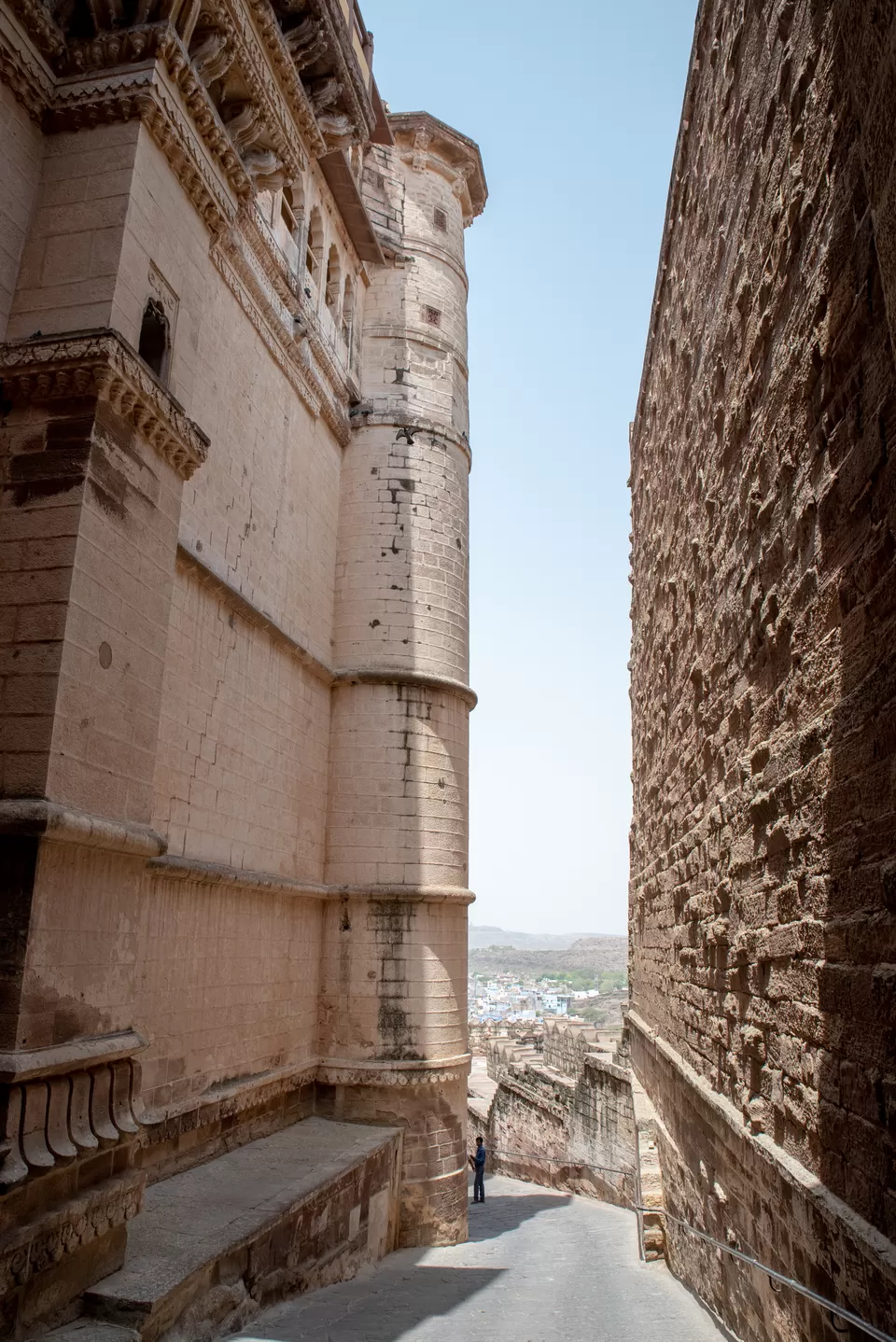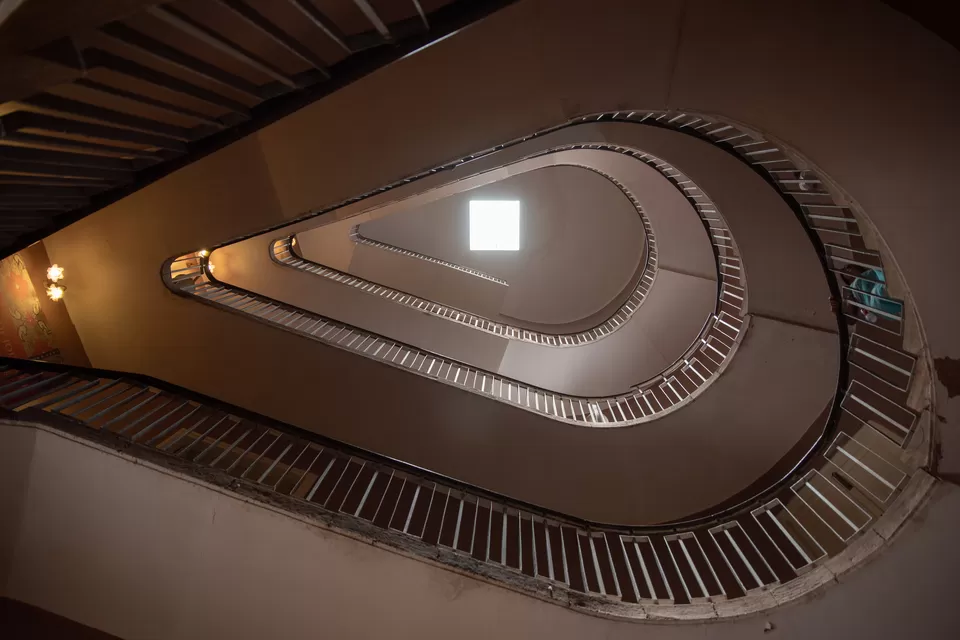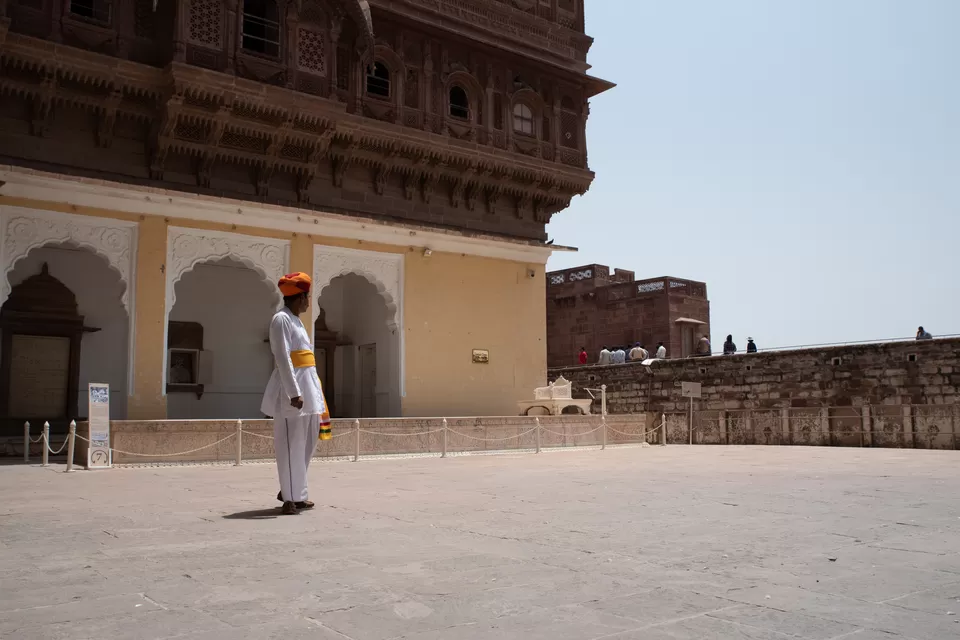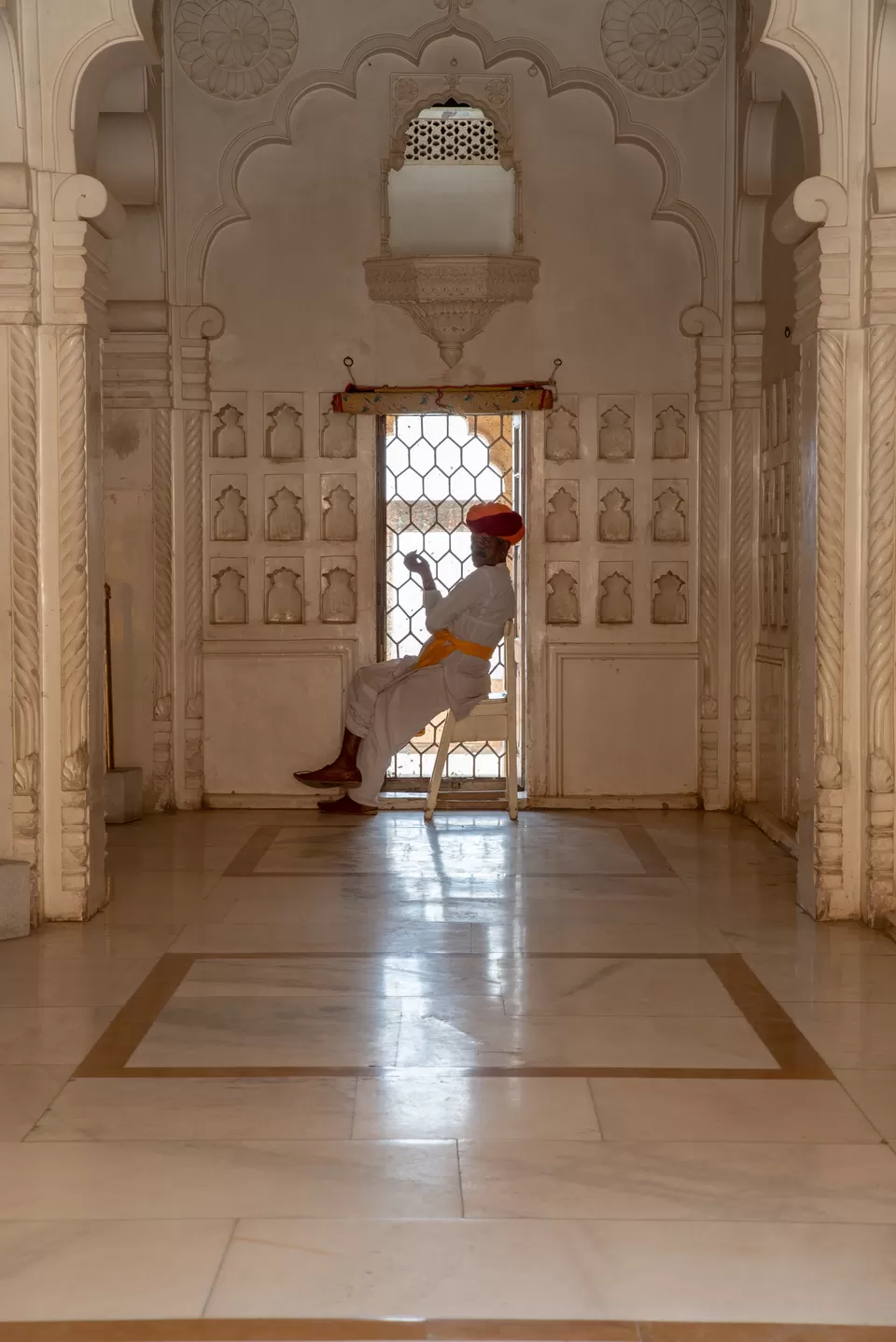 These workers love when you call them " Banna " . Always give respect to them because they stand there in hot weather of Rajasthan . At least we can give them a little Smile .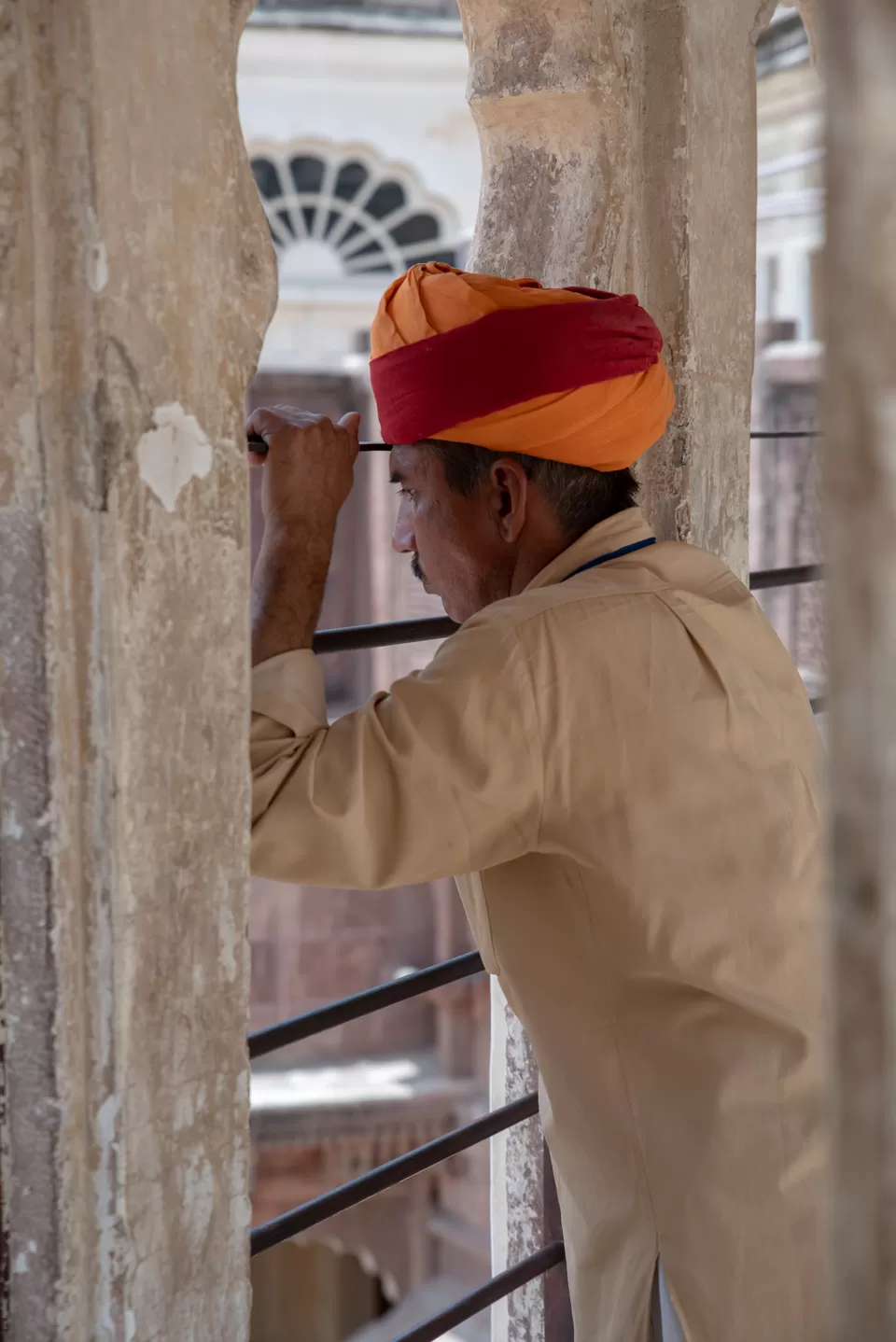 Museum entrence fees is around 100 bucks for normal people and they have 50% off on senior citizen as well as students so in your one f them carry you college ID card it will save you some money .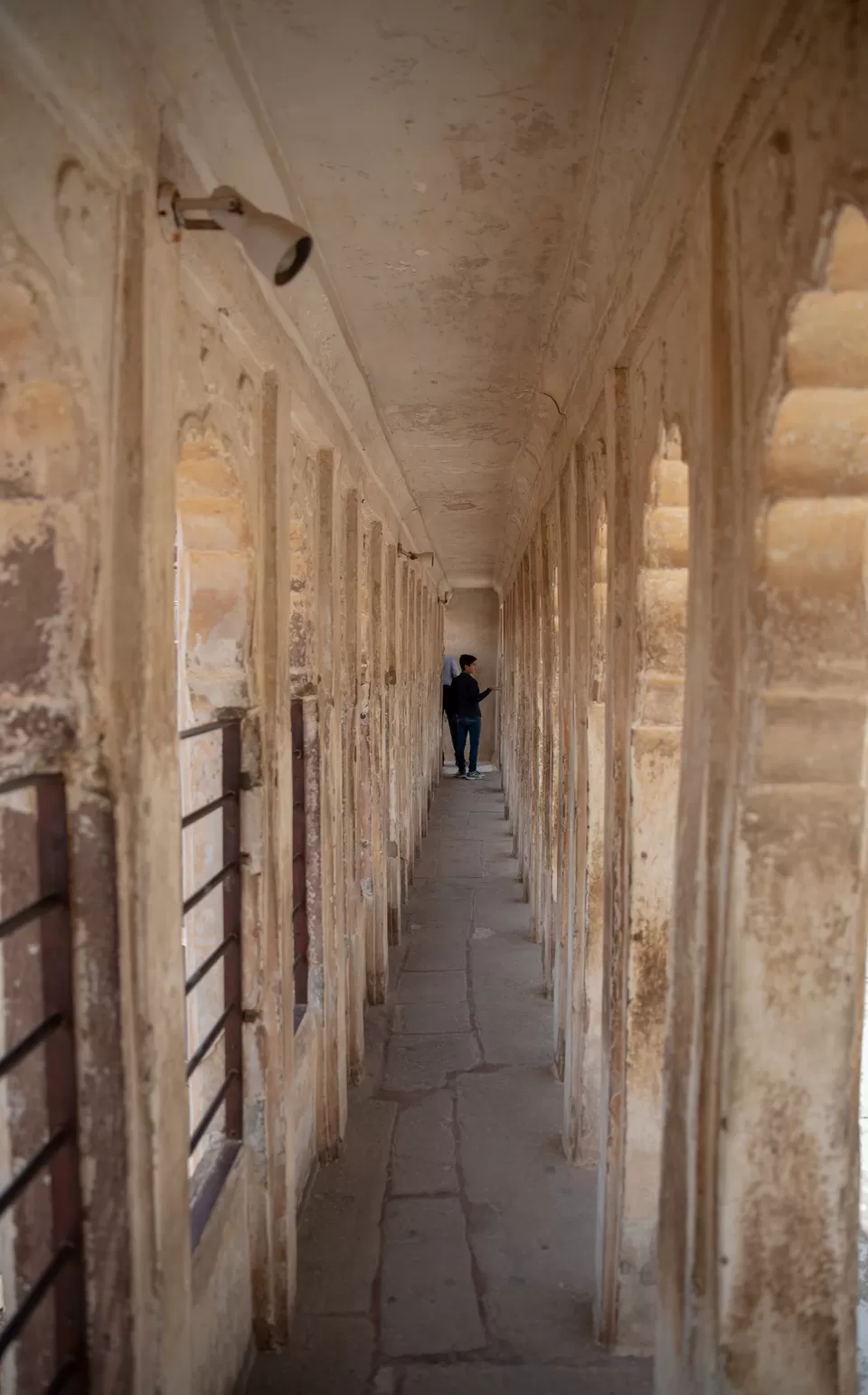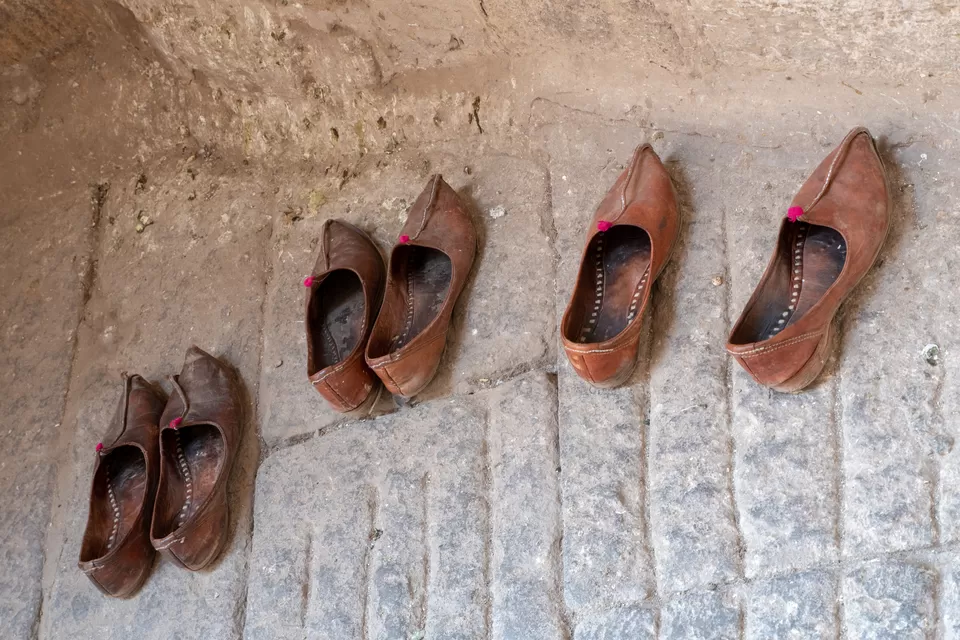 Jodhpuri Juti is one of the best souvenirs you can buy in Jodhpur . its available in Fort also but little Pricy. instead you can buy it in Clock Tower . I have written about that place also .