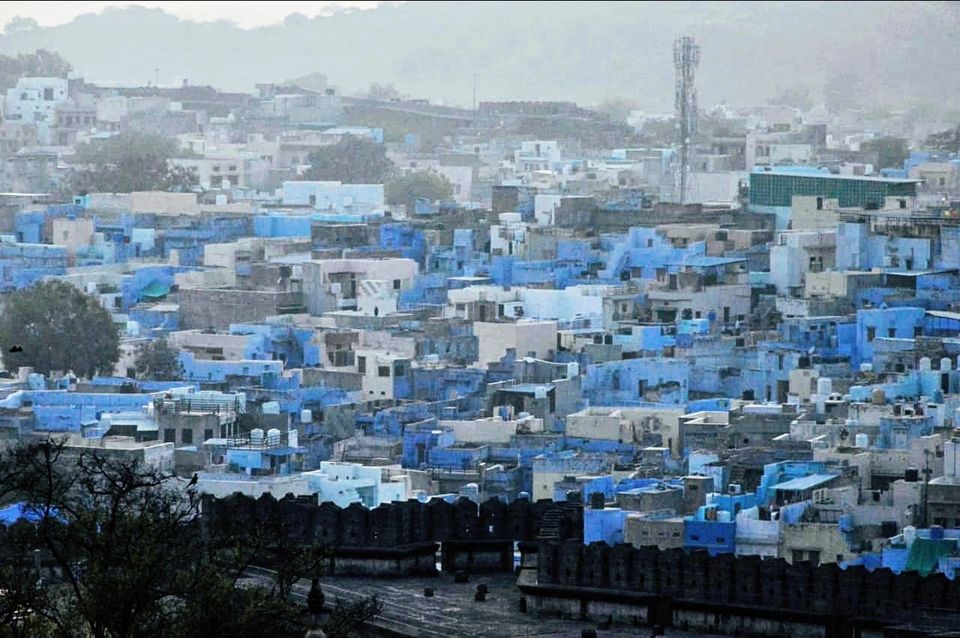 Jodhpur always fascinated me, since the days it started to appear as the backdrop for many Hollywood & Bollywood movies. Also, another reason for me to visit the city is the blue color houses, which gives a very positive vibration. Quote unquote, my favorite color is blue. So Jodhpur has to be on my bucket list.
I have always toured either with my family, friends or with my husband. But this time there is a twist, first time I am traveling with my 1-year-old tiny tot, and initially, I was quite skeptical about the trip.
This blog will be helpful to you if you are traveling with your tiny-tot.
Here are the top 7 places which you can visit with your little one and the essentials you compel to carry while doing sightseeing.
From Mumbai, we reached Jodhpur, all thanks to Spicejet for their direct flight to the city.
After we checked in to our hotel, we took some rest and in the evening we started with our sightseeing.
Sight 1: Umaid Bhavan Palace
Umaid Bhawan Palace is home to the royal family of Jodhpur and one portion is turned into one of the most impressive hotels by Taj Group.
Another portion of the palace which houses their memories and a beautiful instagramable worthy courtyard can be accessed by the visitors. You need to purchase a ticket to enter the museum.
The main motto to build this royal residence by Maharaja Umaid Singh was to provide a livelihood to the farmers who were suffering from famine struck Jodhpur in the 1920s. It worth a visit and let your kid be a kid in the courtyard.
My child enjoyed it and played in the courtyard.
Also, the palace has a good collection of vintage cars in the garden area. Take a look.
Entry Fees: Rs 30/- for adult and Rs 10/- for a child aged 5-11 yrs
Duration: 1 - 2 hr
Essentials: Hat, Stroller, Sipper, Sunscreen, something to snack.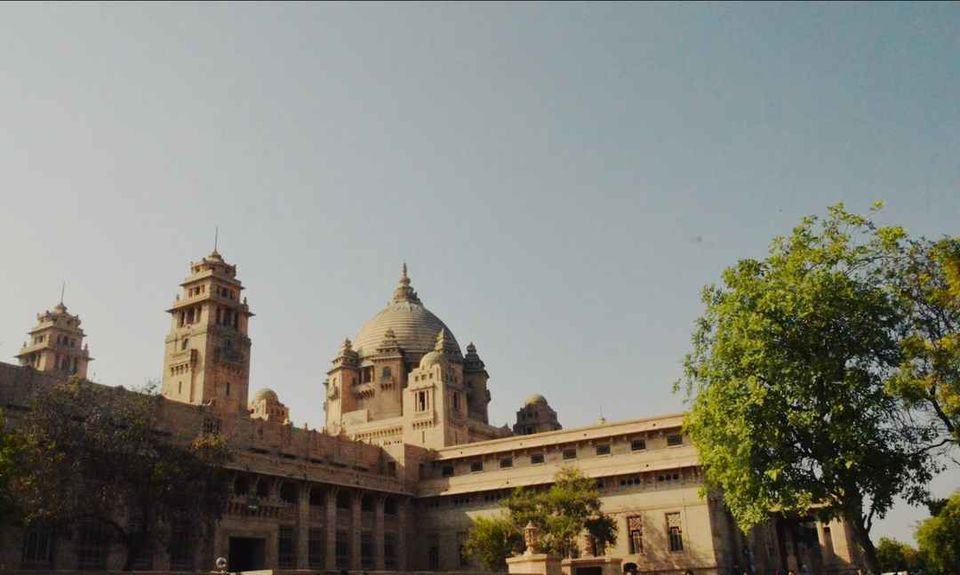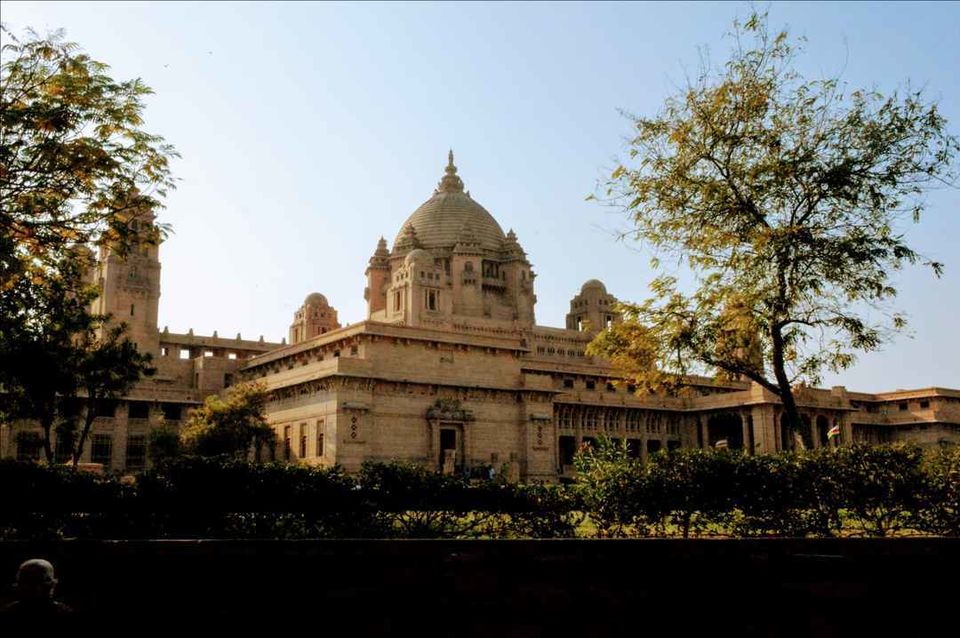 Sight 2: Clock Tower
Next, we hired a auto and reached Ghanta Ghar or clock tower near Sojti Gate. Unfortunately, the clock tower was under construction. Near the clock tower, is the Jodhpur market, from where we picked up a few items such as Jodhpuri Maujri, Jootis which will cost you, around Rs 250/- to 500/-.
We also picked up Patchwork bags, which will cost you around from Rs 50/- to 500/- depending on the work. Other than this you can also pick Sarees, leheriya or bandhani dupattas.
We also tasted the famous Mava kachori from the market. One plate will cost you around Rs 40/-.
As we were traveling with a toddler, we decided on the places where we can easily roam around with an umbrella stroller. We hired a car from the hotel's travel desk or else you can pre-book your car before heading to Jodhpur through various travel agencies. It is an easy option when you are traveling with your kids. It cost us around Rs 2100/-. You will get a cheaper deal if you pre-book your car.
Sight 3: Mandore Gardens
Mandore was the old capital of Pratiharas that later moved to Mehrangarh Fort in Jodhpur, and is 9 km north of Jodhpur's main city. The place constitutes an old Mandore fort, temples, cenotaph and Museum showcasing rich heritage. The spot is great for an evening walk and also your little one can roam around in the umbrella stroller. If not in the evening try to visit the place in the morning and avoid the afternoon heat as it will be uncomfortable for your child.
Entry Fees: Rs 100/- for adults.
Duration: 1 - 2 hrs.
Essentials: Stroller, hat, water, munching snacks.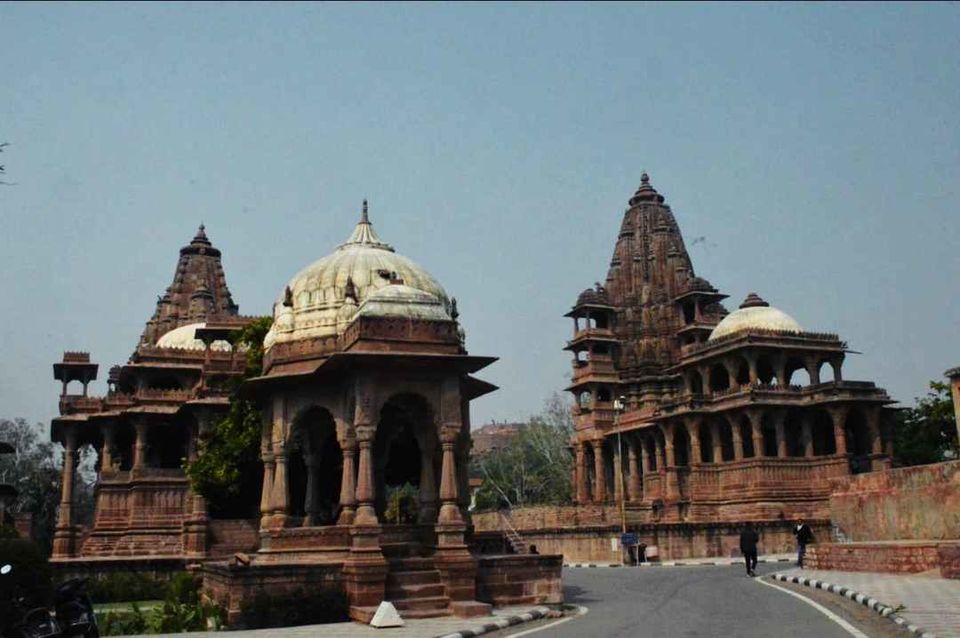 Next, we reached Kaylana Lake, an artificial 145 years old lake that supplies water to Jodhpur. There are boat rides available to enjoy nature. Our little one fell asleep so we could not do much here. Leave your stroller in the car, as it would be difficult with the same.
Boat ride: Rs 50/-.
Duration: 30min - 1 hr
Essential: Sun hat, water to keep your little one hydrated and something to munch on.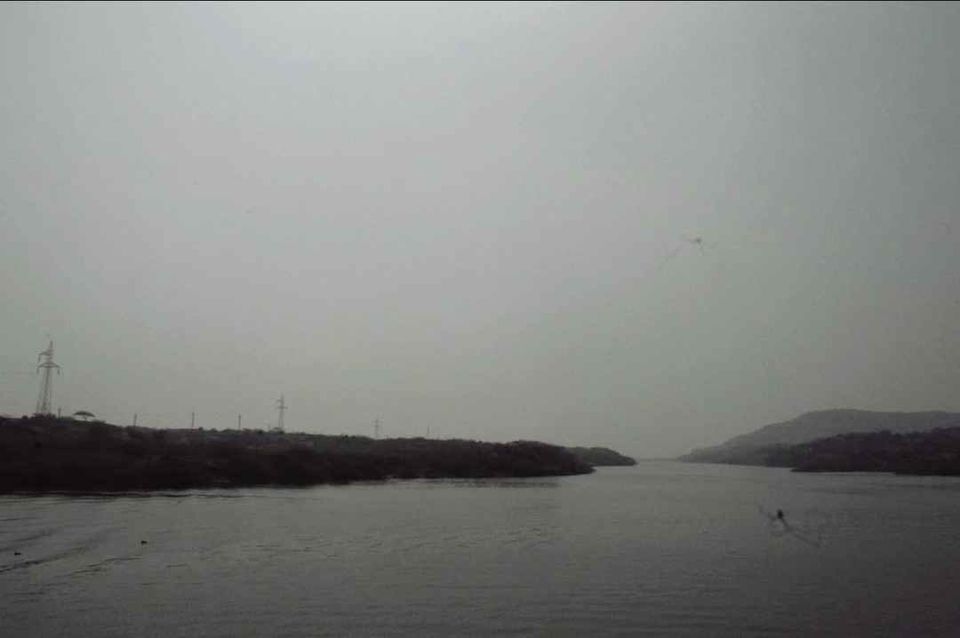 Near to Kaylana Lake is Machiya Safari park, for your little one to enjoy. It is a biodiversity park and home to several animals. Also, it has a point to watch birds. You can make your toddler sit in the stroller to stroll around. You can also opt for a battery-operated cab to tour the place. This would be an easy option for your child. It will cost you around Rs 210/-.
Entry Fee: Rs 30/-
Duration: 2 hrs
Essentials: Sun hat, water to keep your little one hydrated and something to snack.
After lunch, khichdi for the little one we move ahead to visit Jaswant Thada, the Taj Mahal of Jodhpur. A magnificent structure made of white marble is a cenotaph to the kings. My advice does not carry your stroller as there are several stairs to climb to reach the Thada. It is a gorgeously carved structure on sheets of marble to emit a glow when sun rays fall on the structure.
Then, there is a garden, where you can take rest with your toddler under the trees.
Entry Fees: Rs 15/- for all.
Duration: 1 - 2 hr
Essentials: Do not carry stroller, Keep Sun hat, water to keep your little one hydrated and something to munch on.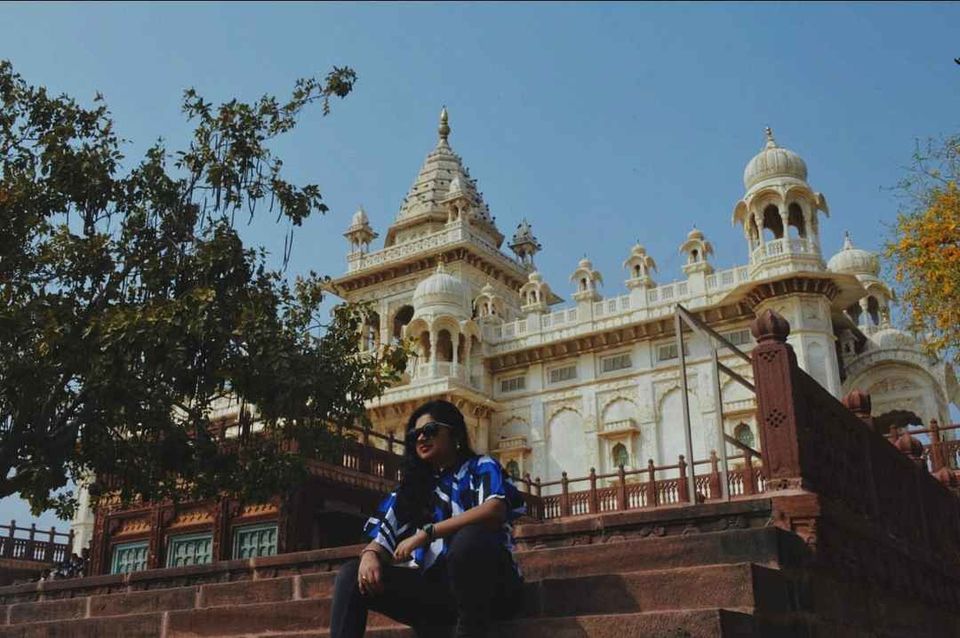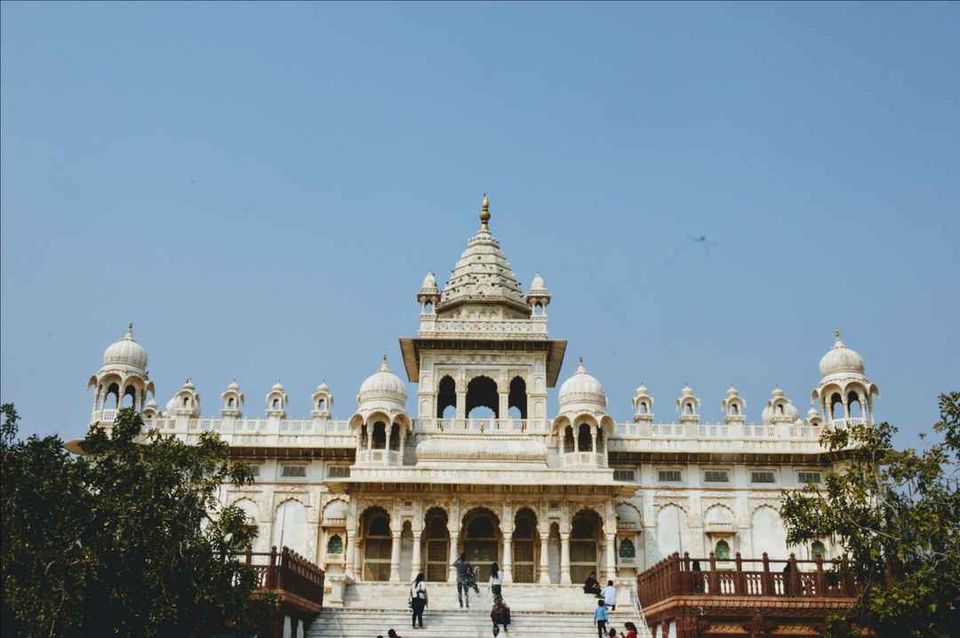 Finally, we reached Mehrangarh Fort to conclude our 2 days trip to Jodhpur. The fort which keeps its head high and visible from every corner of the city. The palace where you can re-live the stories of victory, royalty, faith, power, grandeur, joy, and courage. You can admire the unique culture and at the same time get amazed by the craftsmanship exhibited by the people of the 14th century. Truly as the name refers, a Sun-fort.
Do not carry your stroller and buy tickets for the elevator, as it will help you to reach the top directly. You can descend the fort and see points at your convenience. We made a mistake and didn't take the elevator tickets. The way up to the fort is very steep and difficult when you are carrying your tiny tot.
Entry Fees: Rs 100/-
Duration: 2-3 hrs
Essential: Do not carry stroller, carry Sun hat, water to keep your little one hydrated and something to munch on.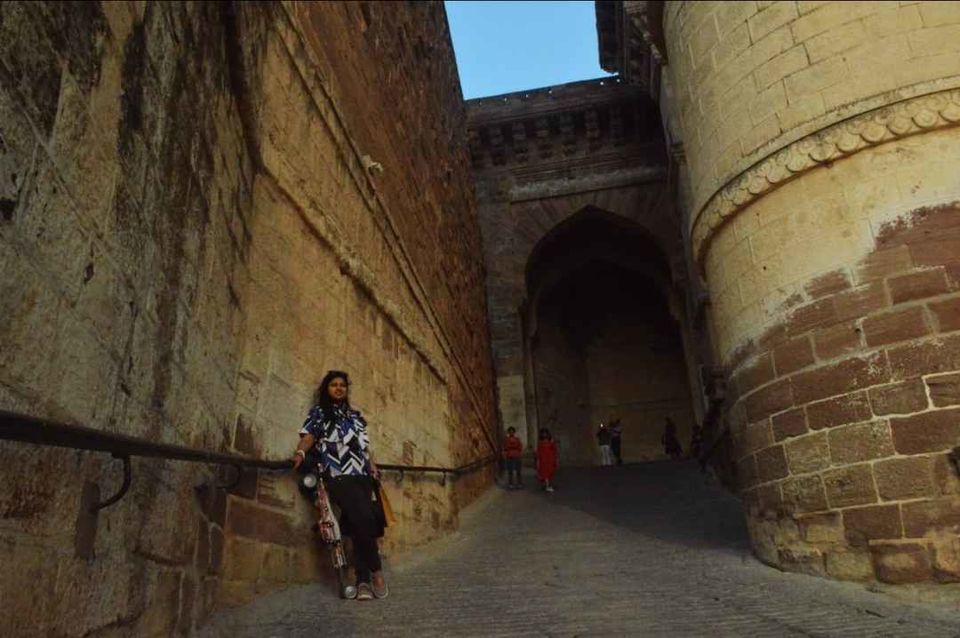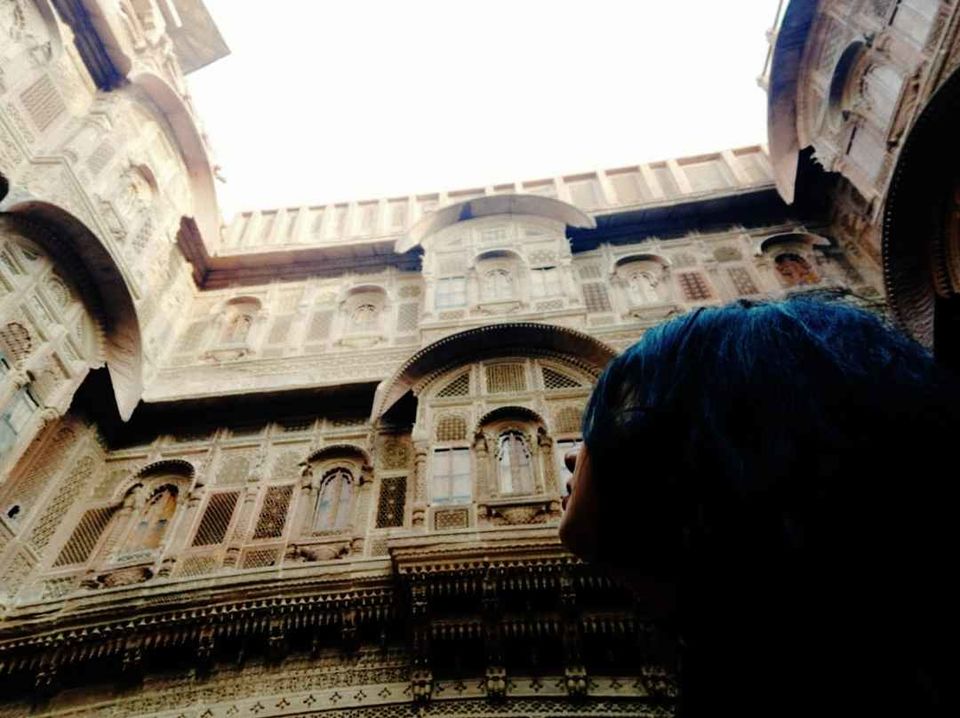 Best time to Visit Jodhpur: December - Mid of February.
Do comment, and I am ready to answer your query when you are traveling with your tiny tot. I hope to share more stories with you guys!