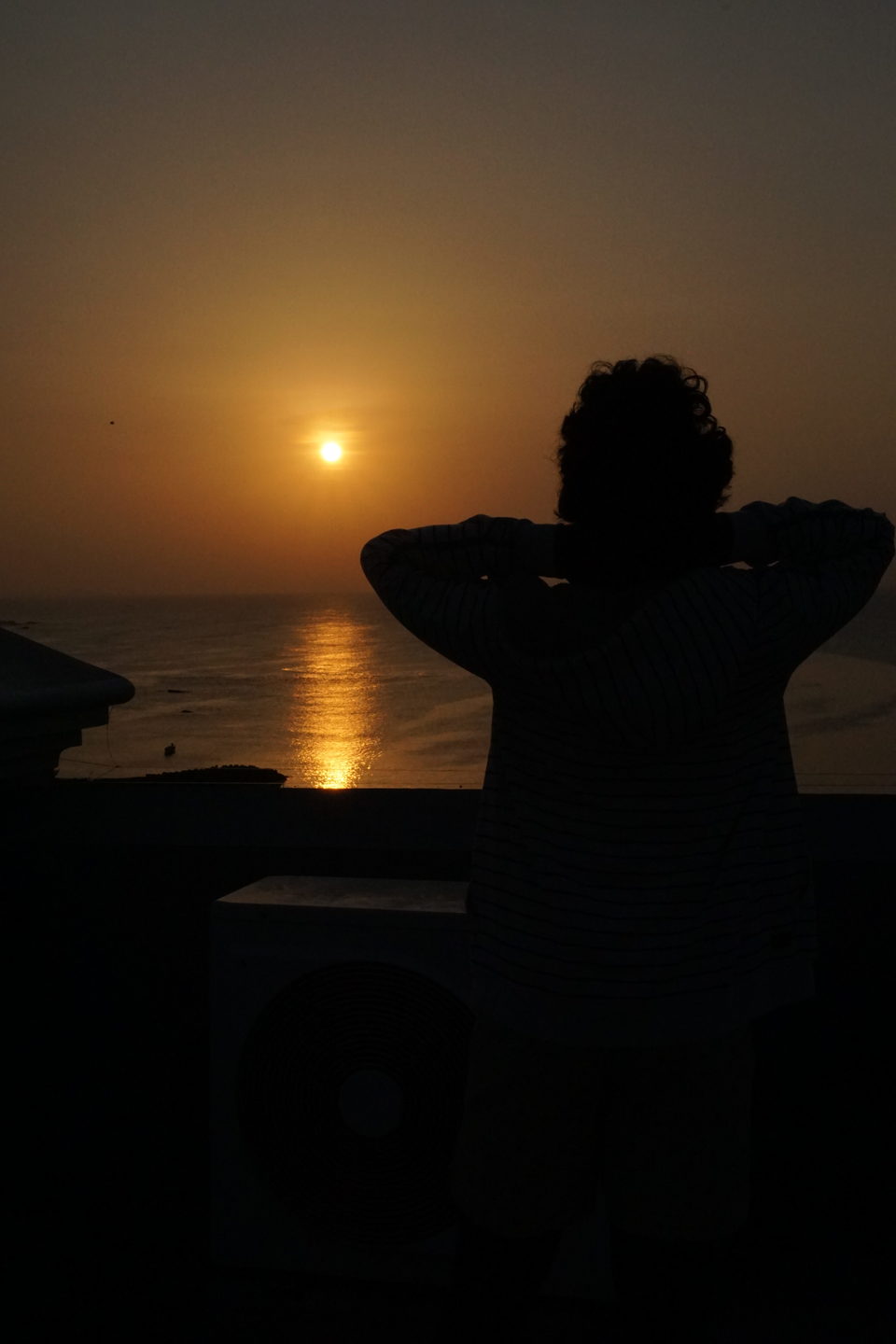 Kanyakumari, the southernmost city of peninsular India. Many Bollywood and Kollywood movies used to refer to this city stating a dialogue Kashmir to Kanyakumari! Kashmir is the northern city and here comes our southern Queen! How many of you have listened to Kashmir main tu Kanyakumari song from the movie Chennai Express? That's one of my favorites of thousand songs because it shows how big India is famous for it's a tradition and it's practices! You can see people eating Rogan Josh, modur pulav, rotis in north India whereas you can see people craving for Briyani, dosa, idly in south India! See, that's the beauty of India!
Coming back to Kanyakumari, a place where I wanted to go soo badly during my childhood! The end place of India in the maps, we used to study in our social science books right? Guess what? I finally reached Kanyakumari during the last summer and I got my hosts greeted me with a warm welcome to their grand city. It was really a mind-blowing experience of reaching here from Uvari since I got to hitchhike and get here. It was really scary and I was also holding my backpack soo tight of losing them in my sleep, but I didn't even sleep during the journey of my first hitchhiking experience but which kept me even more awake is that listening to the driver's stories of their life! I know hitchhiking is not quite safe everywhere in India but good people are also out there so listen to what your gut says and lorry drivers are a very good friend in hitchhiking!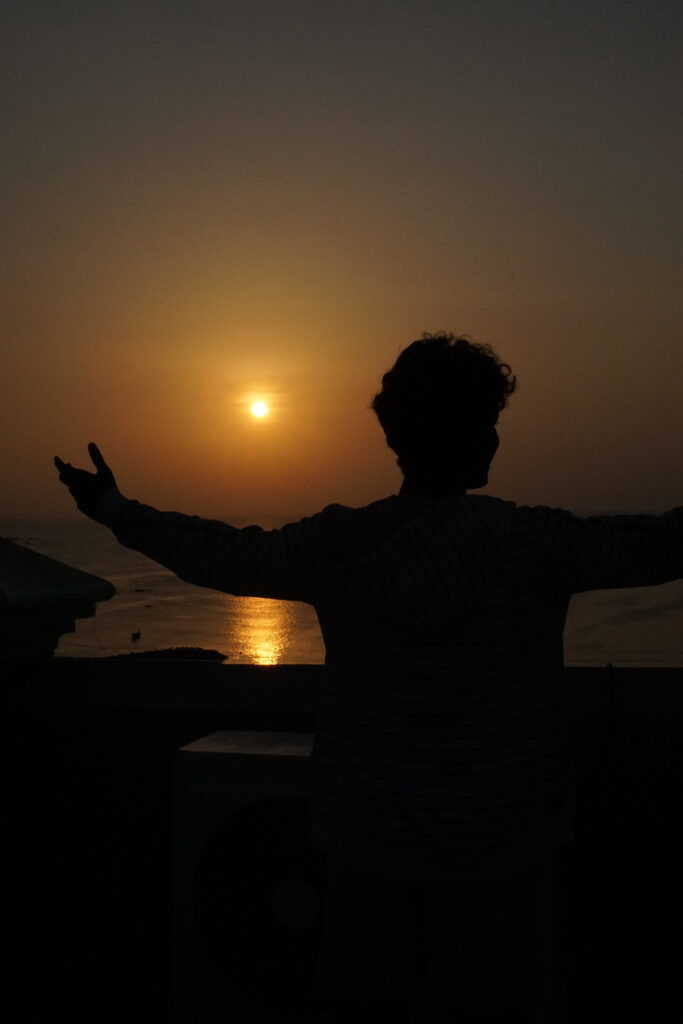 The warmest welcome I could ever get!
The day begins with a very beautiful sunrise in the Laccadive Sea which made go into aww at the beginning itself! The very first thing I did is getting a perfect picture of it and make it a profile picture on my WhatsApp! It was soo amusing that I'm not the only one who is awake early but the whole city! Everyone goes up to the top of the building and watch this nature's gift. After a big refreshment, I packed up my gear and went straight to the boating place which is 200m to 300m from the place where I stayed and I was accompanied by my host. He guided me all over the town and we went for a ride in the boat for which we have to wait for almost more than half an hour in the queue! The funny part about standing in this queue is you'll not get to feel the burden or even annoyed because you will be standing in a bazaar! You can buy things as you are standing in the line itself and some sunglass sellers will also accompany you with some seriously funny conversations! ps. You can bargain the glasses even up to 30rs to 40rs (INR) and it's up to your bargaining talent.
Ferry ride to the memorial rock
The boat ride we took is to the Swamy Vivekananda Memorial Rock is a 5 to 10 min ride and after reaching the memorial rock you can get a very much anticipated glimpse of the fusion of West Bengal and Tamil Nadu architecture! The memorial is brilliantly blueprinted and built which carries a huge Vivekandar's statue inside it! The rock also has many viewpoints around the memorial where you can smell the fresh sea and even see many ships roaming around! I even got a picture of a ship with my camera which was soo far away and also got some pictures of the fishermen sailing a mini yacht. The sad part is I couldn't go to Thiruvalluvar statue rock which was next to this memorial rock! It was prohibited due to high tides and the ferry could not withstand they said. But I took some pictures from the ferry while we were heading back.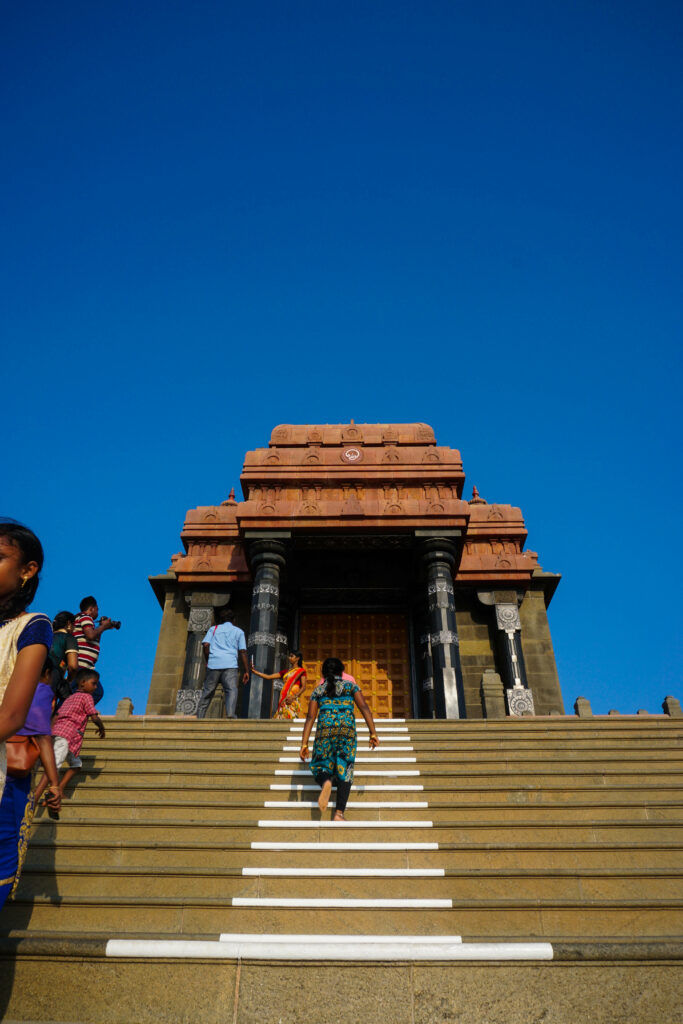 Swamy Vivekananda Memorial
As we finished our ferry ride we ate our lunch in a nearby local food restaurant and you can guess what's famous in coastal regions! Obviously, it's seafood and we finished our lunch over there. Then my host decided to take me to some interesting places around Kanyakumari and we went to the beach and some temples around the city. The whole day couldn't be more complete than watching a sunset at the shores of Kanyakumari. A sun chart is drawn in the memorial rock which portrays the coordinates and direction where the sun will rise and set and the best part is that anyone can understand that sun chart.
A glimpse of Thiruvalluvar
The summertime visit to Kanyakumari will leave you wearing your hats and suntanned in the end but the weather will be quite a bliss and energetic vibes can be felt in this city!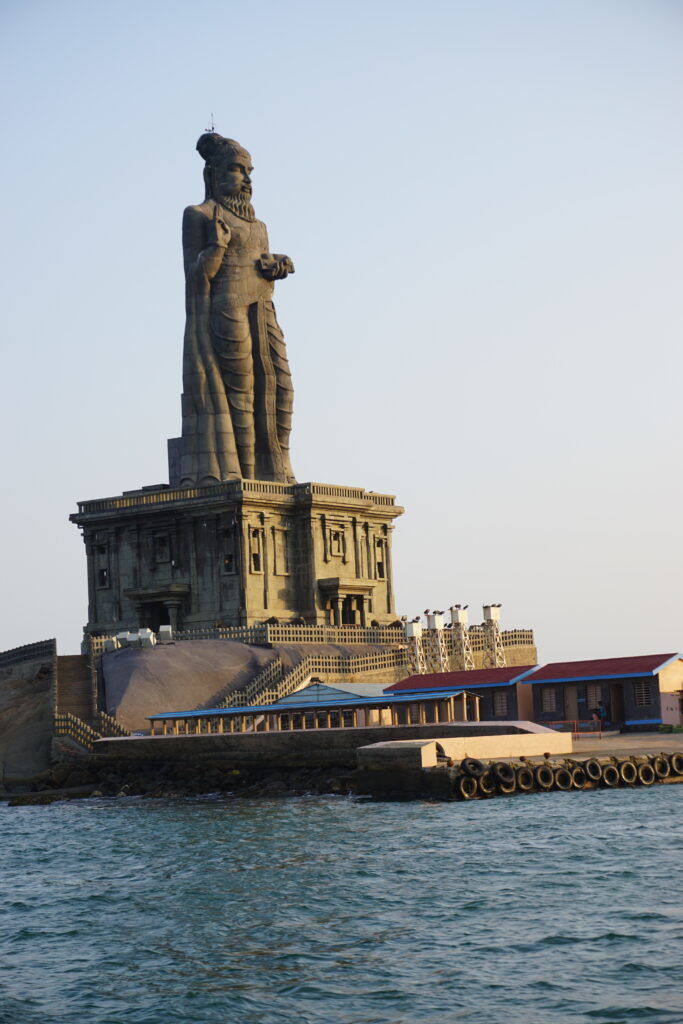 Thiruvalluvar the author of Thirukkural