Yesterday on 10th Sept 2021, Friday, we leaved Tirunelveli at 11.30 AM and headed to Kanyakumari. On the way we had nonveg lunch at hotel Nila, which was very tasty. At 2.15 PM we reached hotel Maadhini, Kanyakumari, where we are going to stay for next 4-5 days. We liked ambiance of hotel very much. Rooms are clean and spacious. We can see the seashore from our room. After resting for some time we went for a walk. There are manmade small rock bridges in the sea through which we can walk and take pleasure of running waves. Also we can see Vivekananda Rock Memorial and Thiruvalluvar statue from the walking area. We spent time over there till the sunset and took photos and videos and returned to hotel.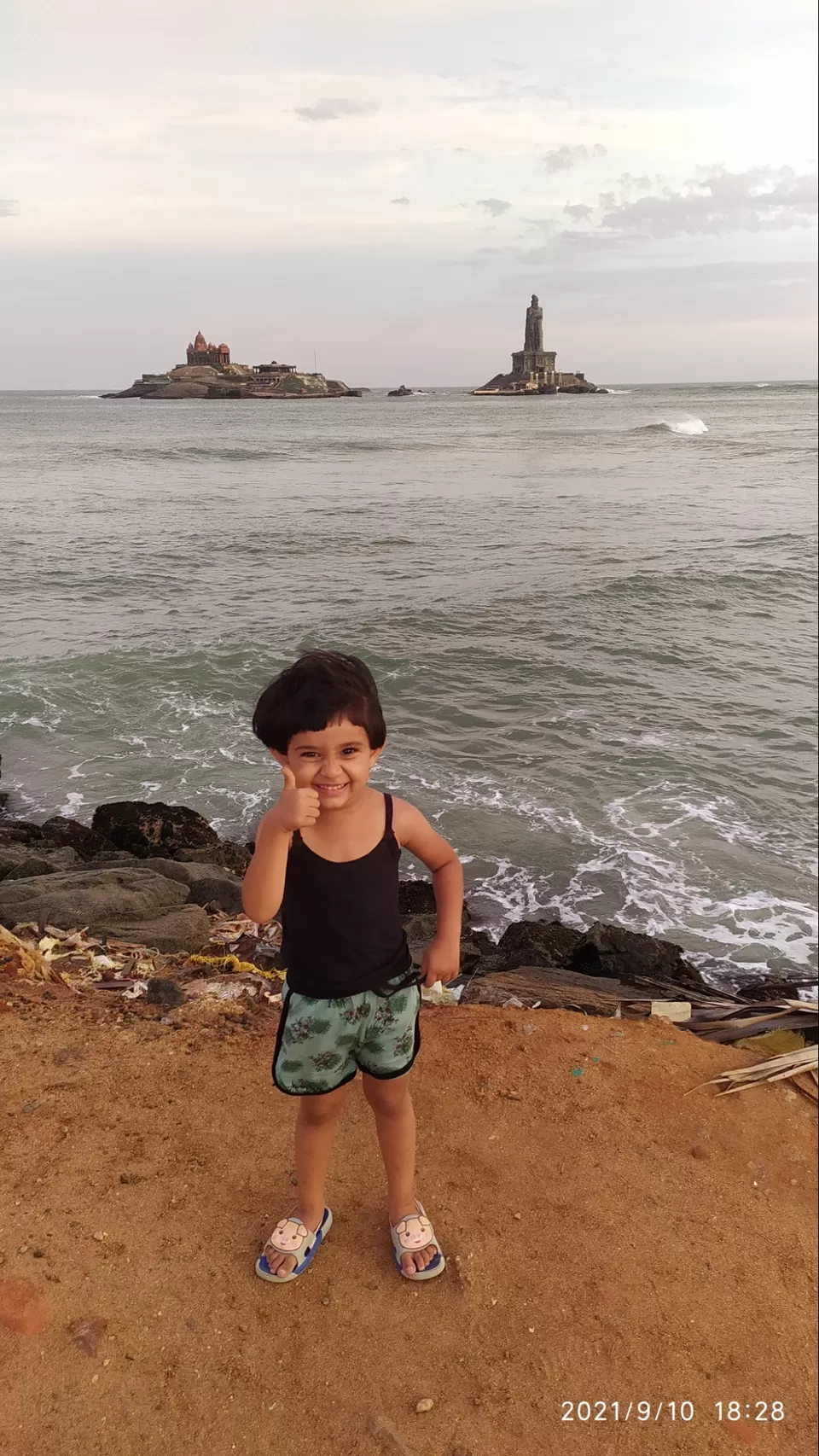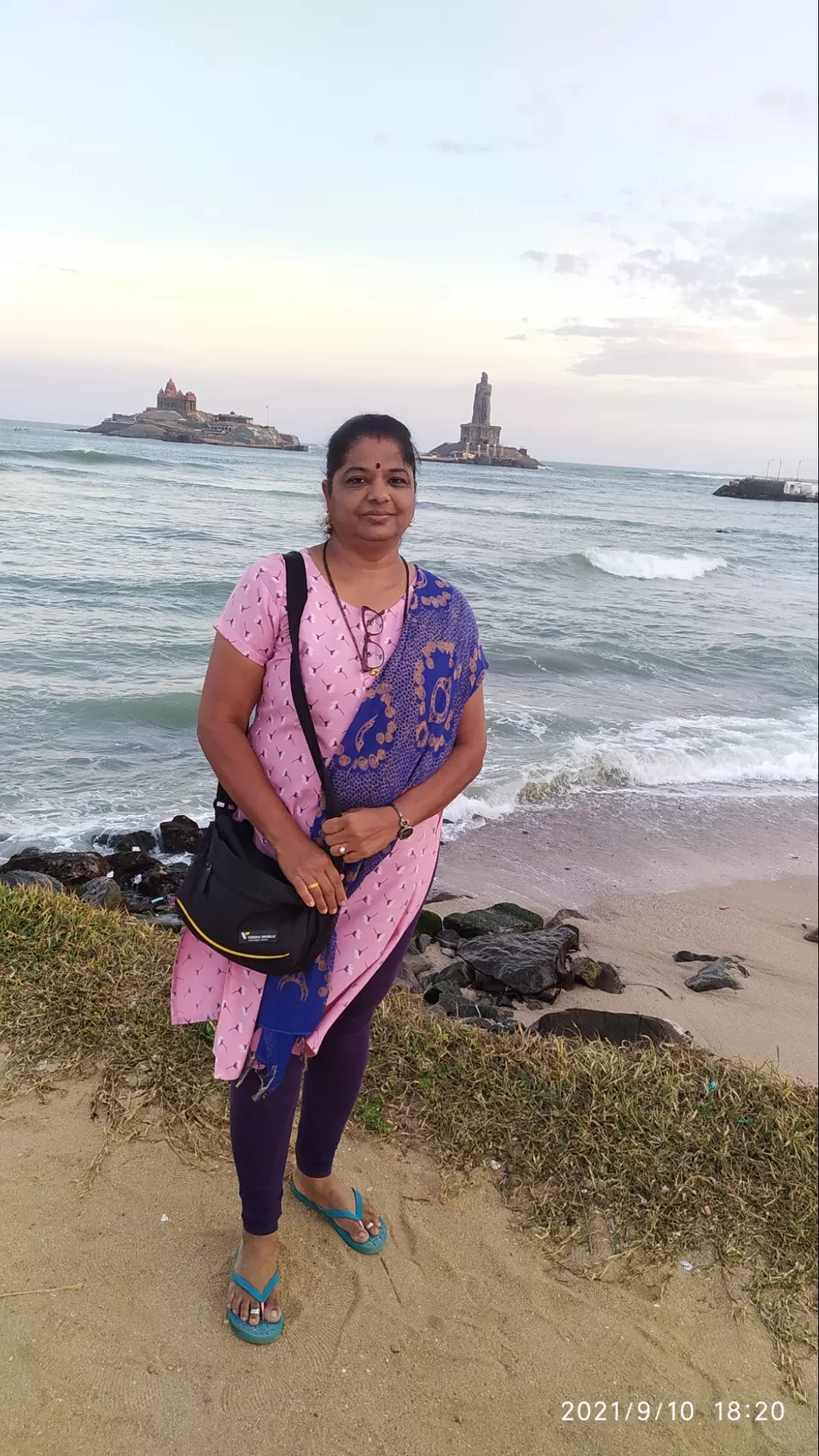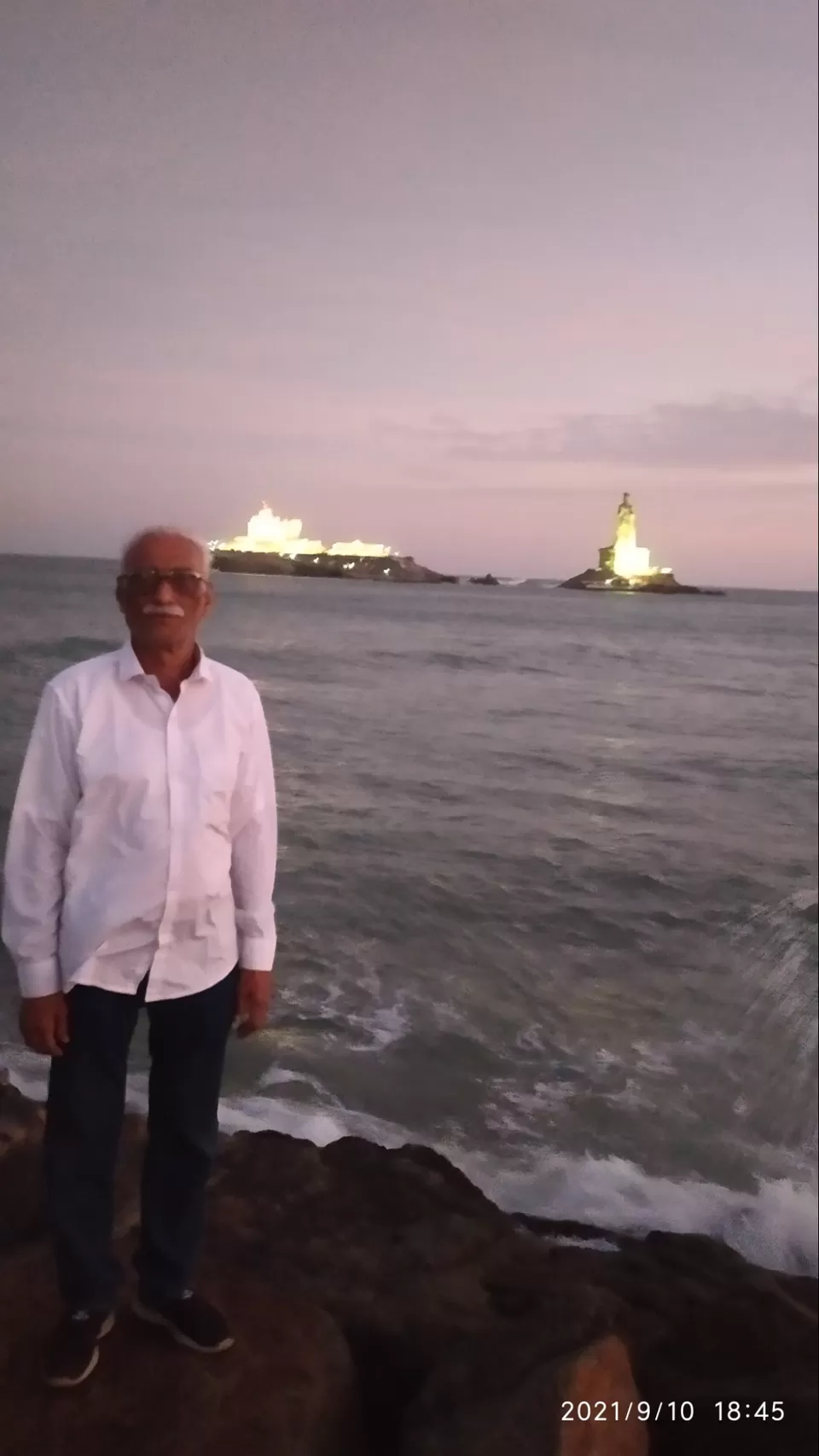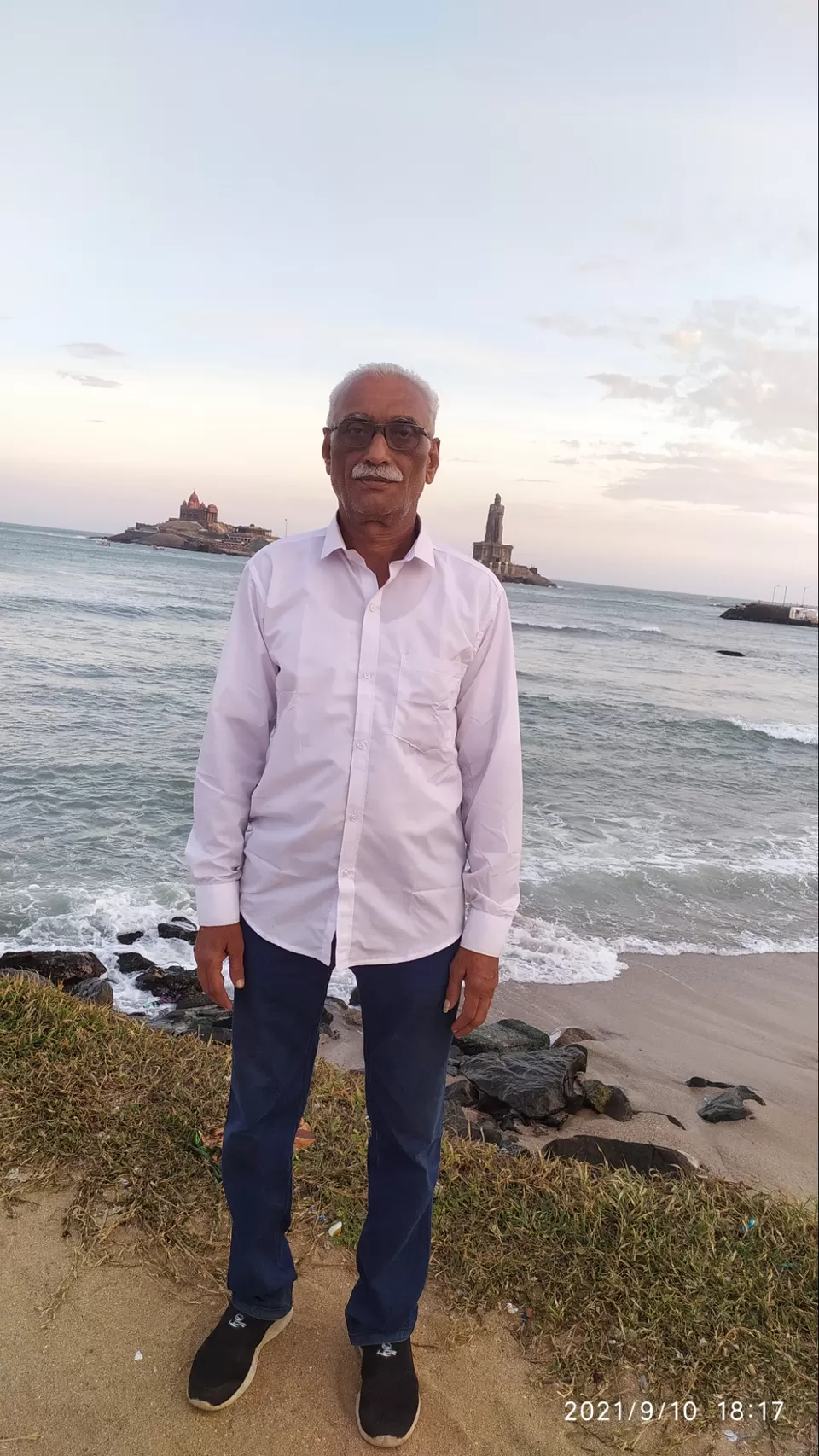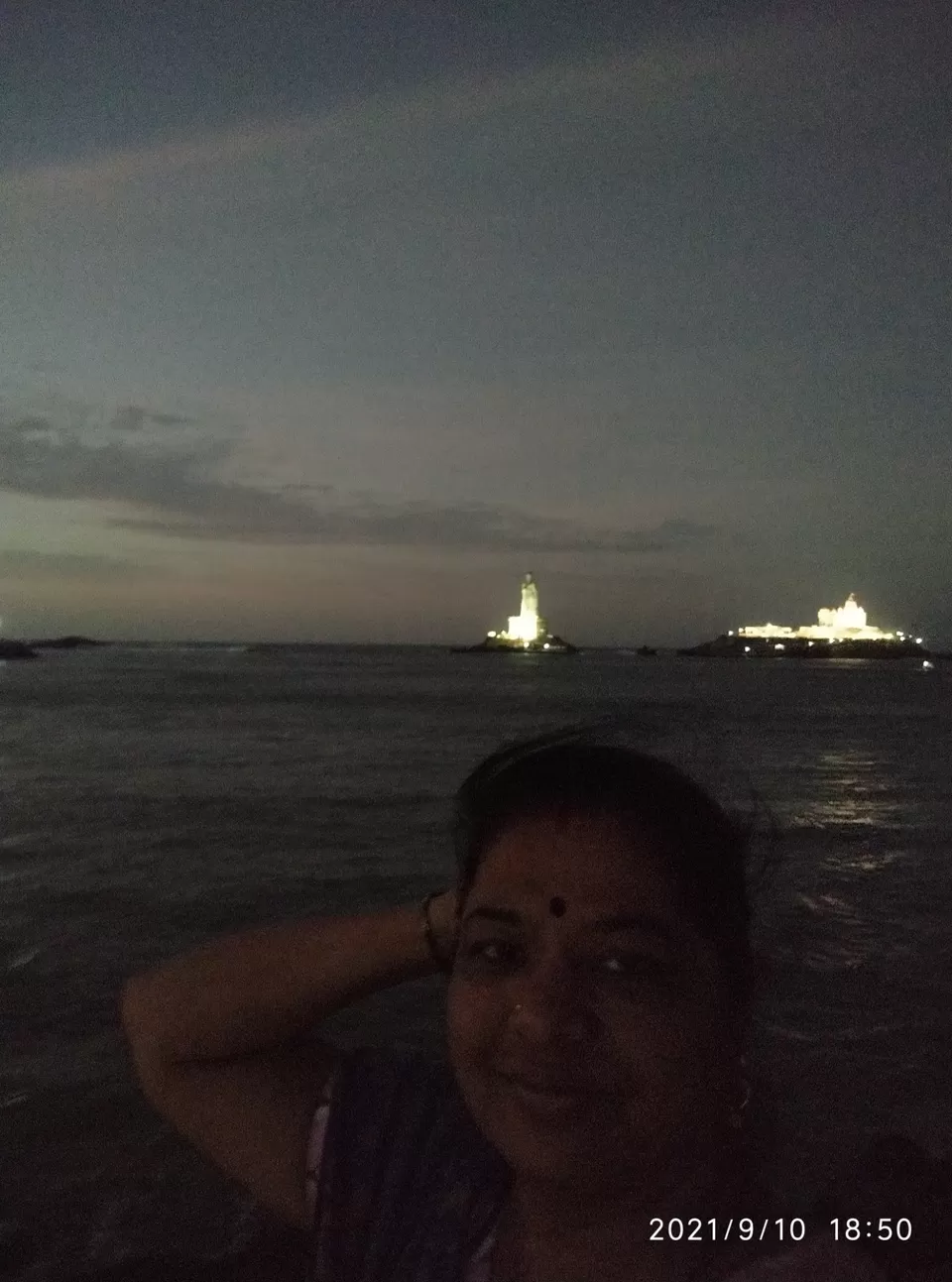 Today on 11th Sept 2021, we got up early and saw sunrise from our hotel. Which was an amazing experience. We visited Kanyakumari twice before but unable to see the sunrise and sunset due to cloudy sky. But today we are pleased as we saw the sunrise from the ocean.
We want to visit Vivekananda Rock Memorial and Thiruvalluvar statue today but due to pandemic the ferry boats and Vivekananda Rock Memorial is closed for tourists on Saturday and Sunday. So we got little bit upset but afterwards we went to seashore to enjoy the sea bath.
In the evening at 5.30 PM we went by auto at Rs. 80/- to see sunset. Sunset point was 2 km away from hotel Maadhini. We enjoyed sunset, saw very high waves from sunset point, it is a rocky beach and waves struck to that rocks and was looking amazing just like fountain. Kanyakumari sunset point is the most amazing sight in itself.
Kanyakumari is named after Goddess Parvati. We can see the confluence of the Bay of Bengal, Arabian Sea and the Indian Ocean over there. Old name of Kanyakumari is Cape Comorin. Meaning of Kanyakumari is virgin Princess. One of the main attractions in Kanyakumari is the Kumari Amman Temple. Kanyakumari is a popular tourist destination in India and is famous for its unique ocean sunrise, sunset and moonrise. Other attractions are Thiruvalluvar statue which is of 133 ft height and Vivekananda Rock Memorial off the coast, Gandhi Memorial Mandapam, Tsunami Memorial Park etc.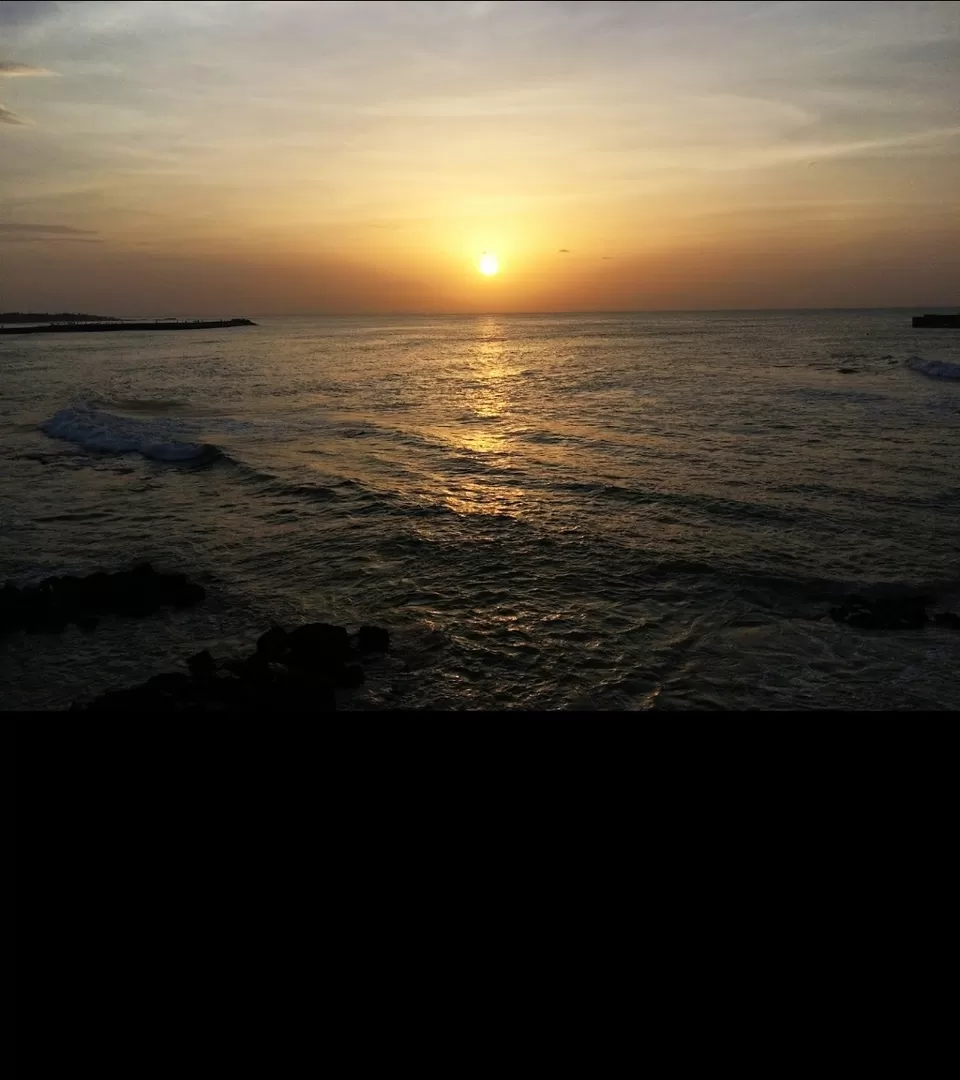 On 12th September 2021 at 5.30 PM we went to see Triveni Sangam. This is a unique beach where you can witness Sangam of Arabian sea, Bay of Bengal and Indian Ocean, considered as a holy place. On the way and on the beach there are so many shops of clothes, sarees, toys, garlands, carved items and stalls of eatables. But due to food items this place is becoming dirty. No cleanliness at all. While returning to hotel we purchased T shirts and a South Indian dress for my 3 year old daughter.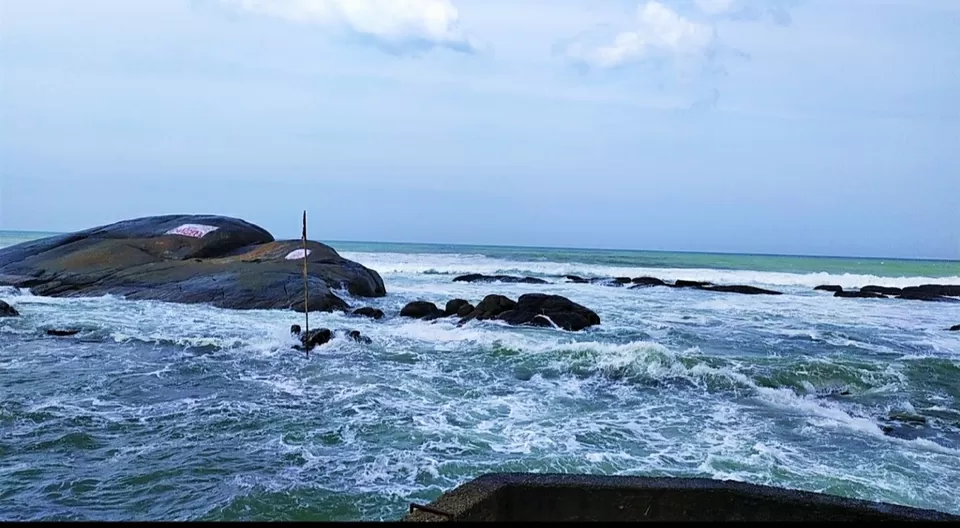 On 13 sept 2021 at 9.30 AM we went to visit Vivekananda Rock Memorial by boat. There is Poompuhar Shipping Corporation Ltd, by which ferry service is done. To and fro ticket is Rs.50/- per person. They provide us life jackets. After reaching on the rock there is entry fee for memorial which is Rs 20/- per person.
Vivekananda Rock Memorial is a monument built in 1970 in honour of Swami Vivekananda, who is said to have attained enlightenment on the rock and was on the rock on 25, 26 and 27 Dec 1892. A meditation hall - Dhyan Mandap is there for visitors who want to meditate.[The rocks are surrounded by the sea. Imprints of Kanyakumari's (Mata Parvati) feet can be seen at the rock. Photography is not allowed inside the statue hall and footprint Mandir.
It is a pleasant, fantastic and must visit holy place in India having great scenic beauty. We spent almost 2 hours there and came by ferry boat at our boarding point. As some maintenance work is going on, there is no entry for Thiruvalluvar statue. Then on the way we had our fantastic lunch at hotel Maruthi - veg rice plate at Rs. 100/- and back to hotel Maadhini by 12.45 PM.
Then at 4.30 PM we went to take darshan of Bhagwati Amman temple which is also known as Kanyakumari Temple and is one of the 51 Shakti Peeths. For darshan of goddess, gents have to take off their shirt and baniyan. Kanya Kumari is a Hindu goddess. It is about 3000 year old temple with an ancient architecture. No entry fee for temple. Photography is not allowed inside the temple. Remarkable feature of the idol is the diamond nose ring of the Goddess. After taking darshan of goddess we went to Tsunami Park. Main entrance is closed but we went inside, by side gate which was open. Tsunami Park is built in 2005, in the memory of those who lost their lives in tsunami on 26/12/2004. Monument is a 16-ft high colored steel statue with two hands. One hand is looking like stopping the giant wave and another hand is holding Diya (lamp) to keep light of hope. This is on the way to Triveni Sangam and few steps away from Gandhi Mandapam. I got disappointed after seeing condition of the Park. After this we visited Gandhi Mandapam, it is a place where the ashes of Mahatma Gandhi kept before immersion. There is no any entry fee. The remarkable feature of the Gandhi Mandapam is that, there is a hole made in the ceiling in such a way that, every year on 2nd October, on the occasion of birthday of father of nation, sunrays comes through it and falls on the exact place where the ashes were kept.
In my view both the places are in poor condition, want some attention and maintenance. Might be, due to pandemic it is in neglected state.
Within a span of 2 hours you can visit Bhagwati Amman temple, Triveni Sangam, Tsunami Park and Mahatma Gandhi Memorial. You can eat and shop many things here. Good place to spend family time.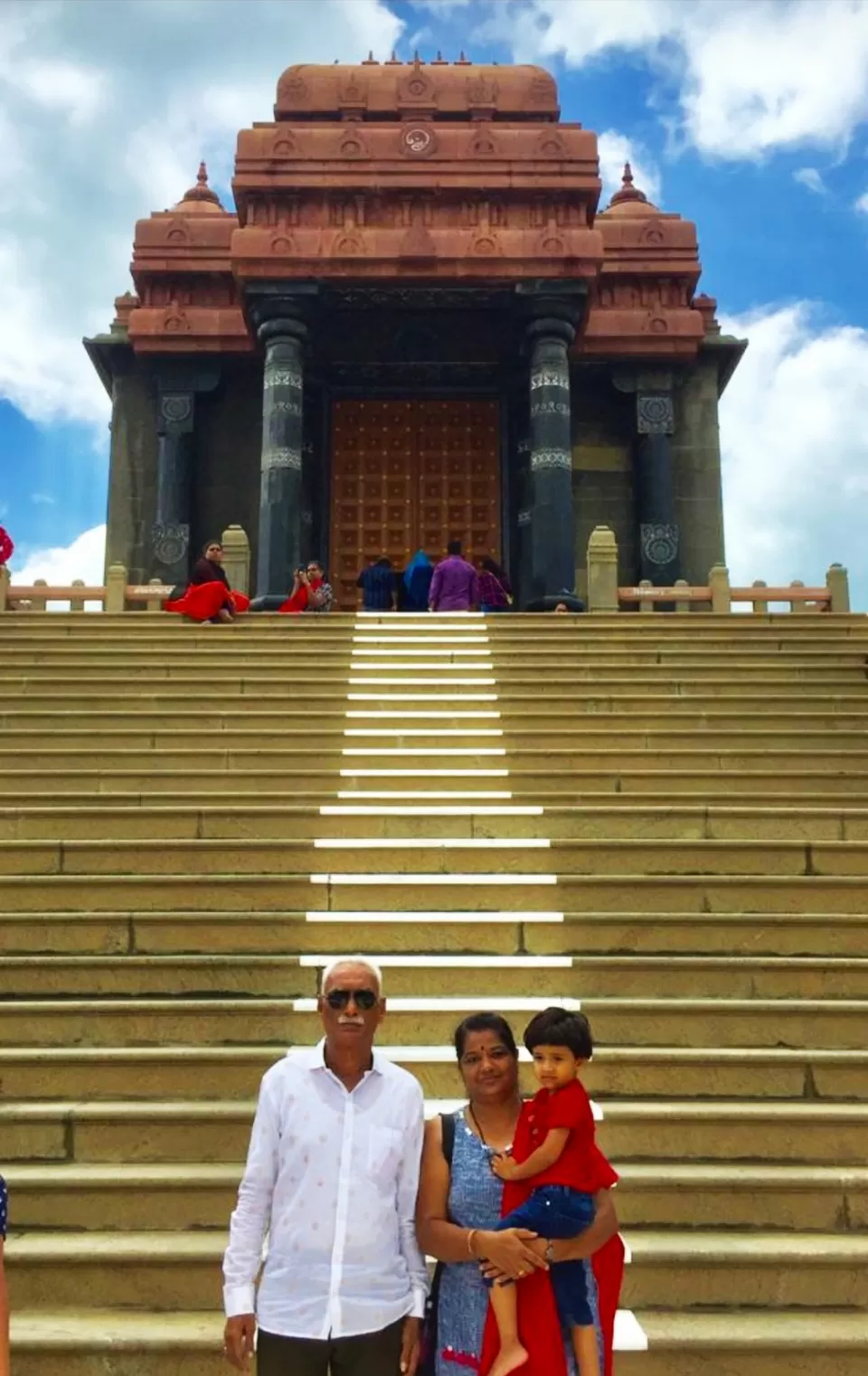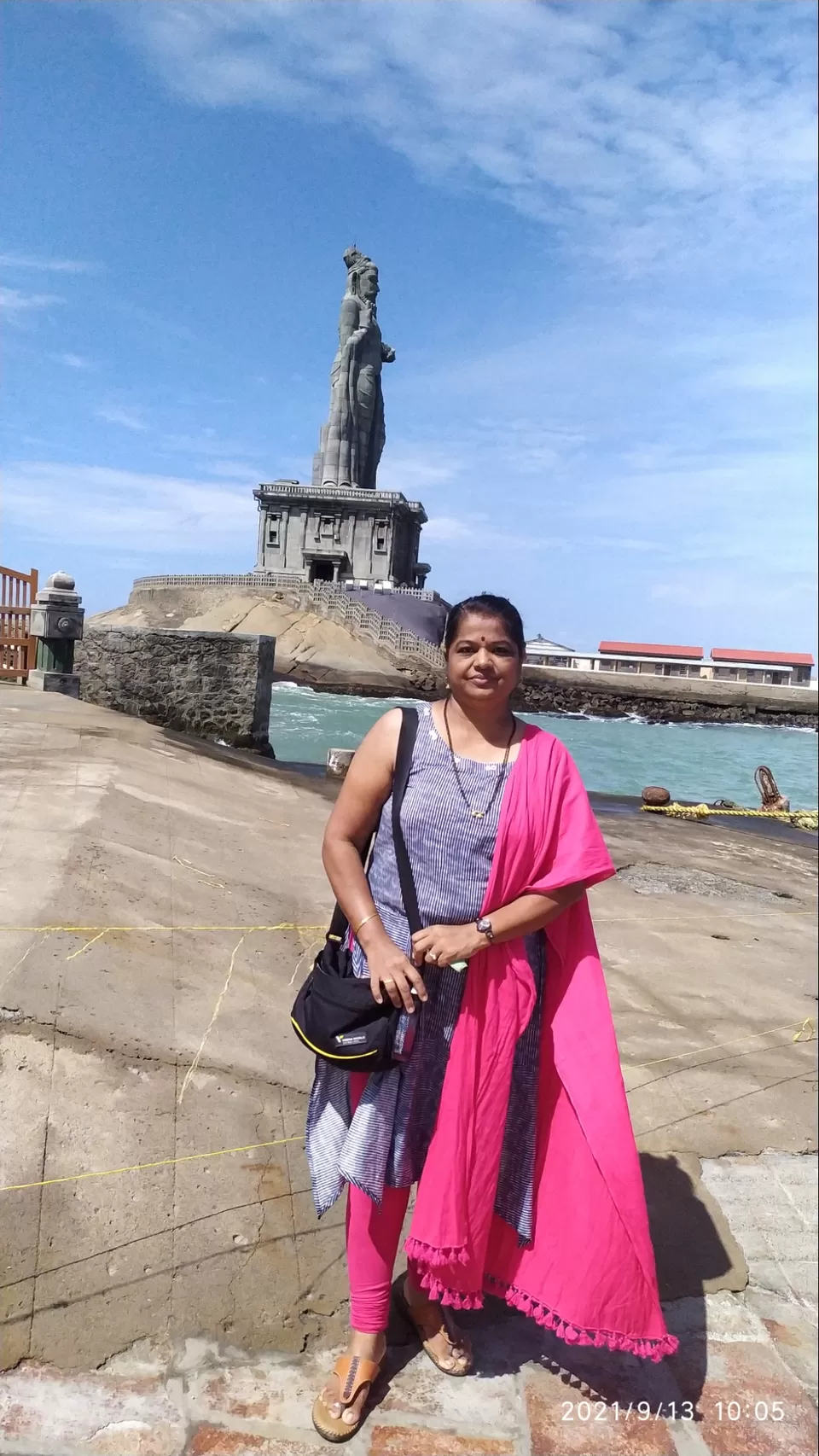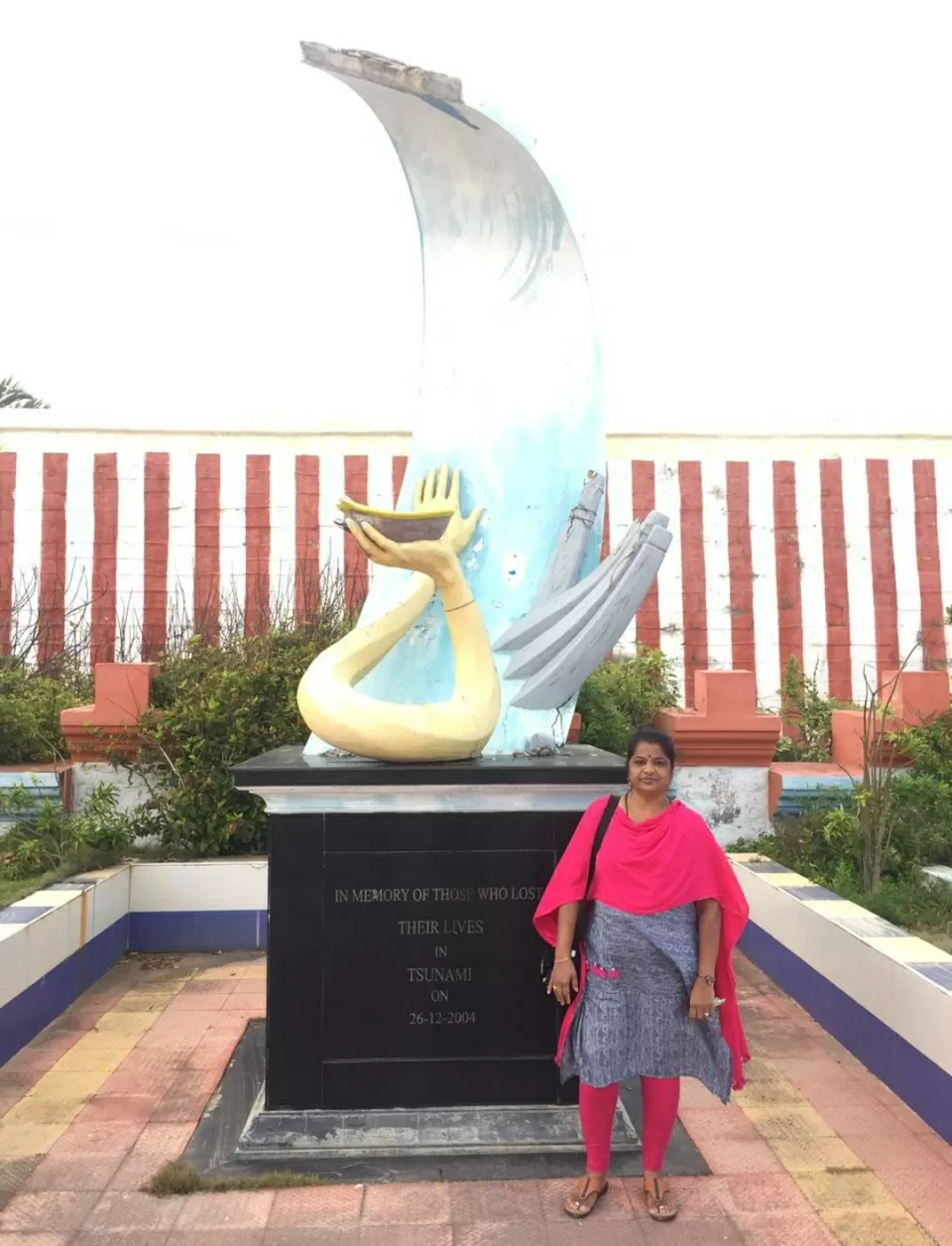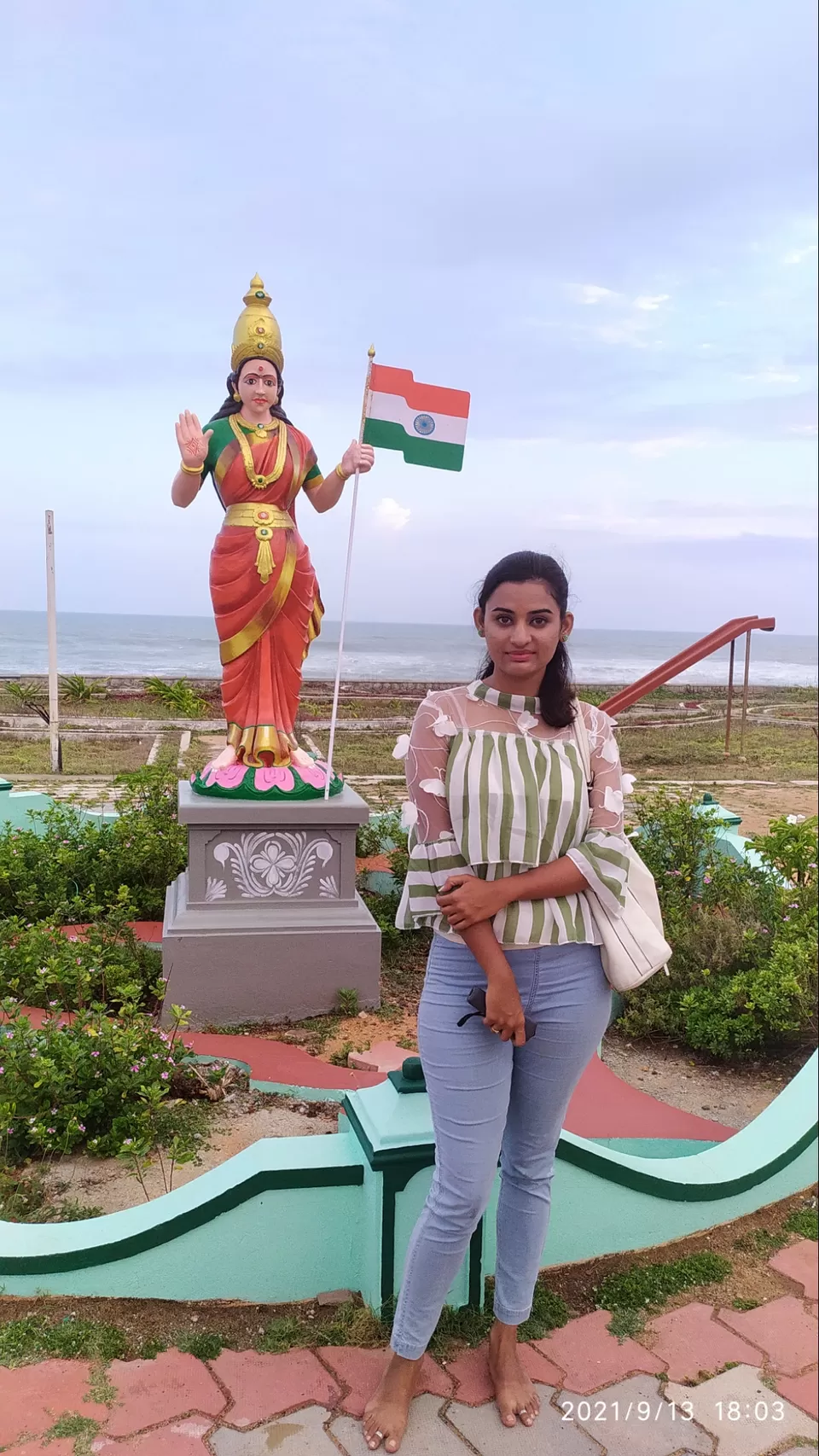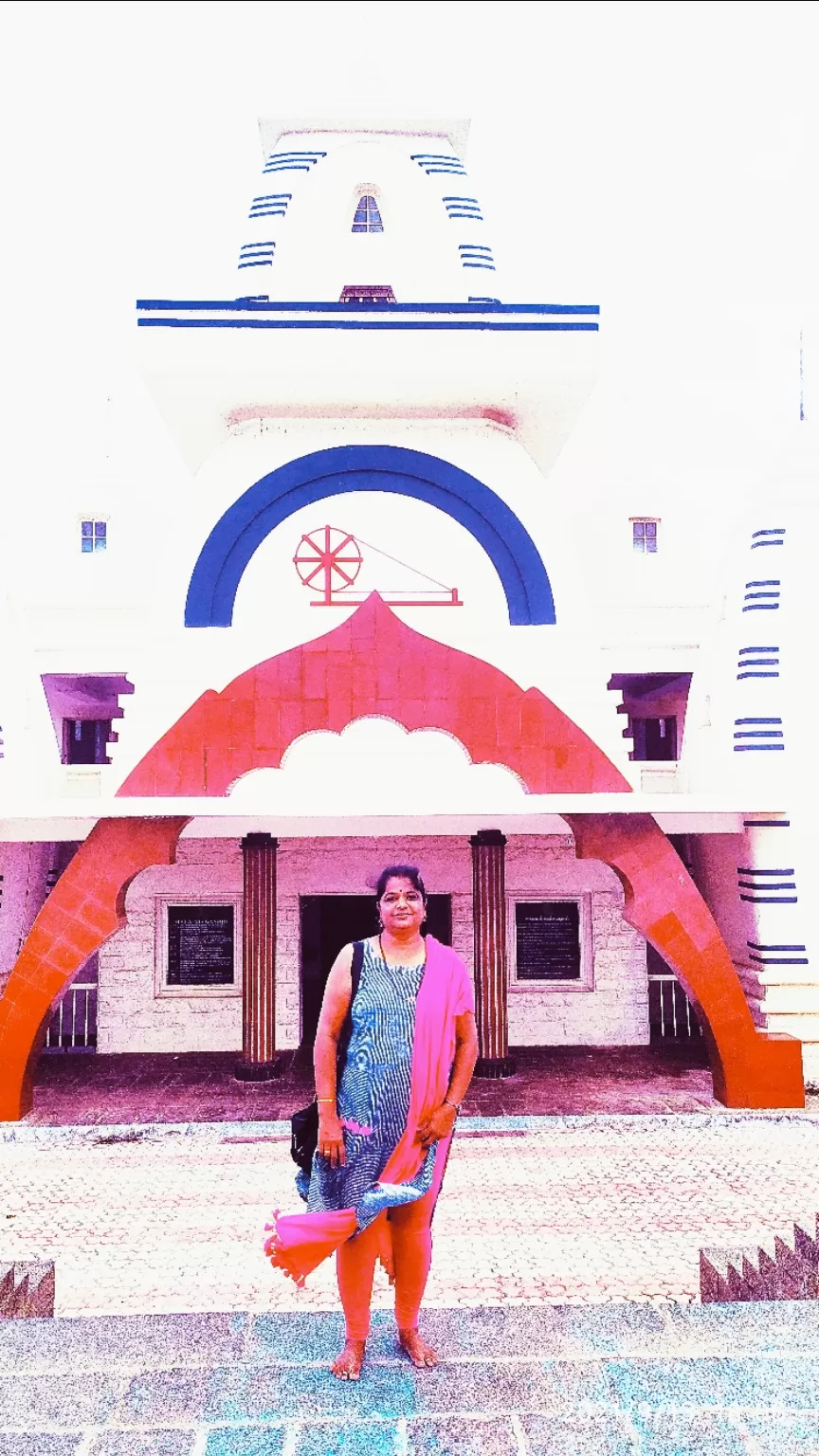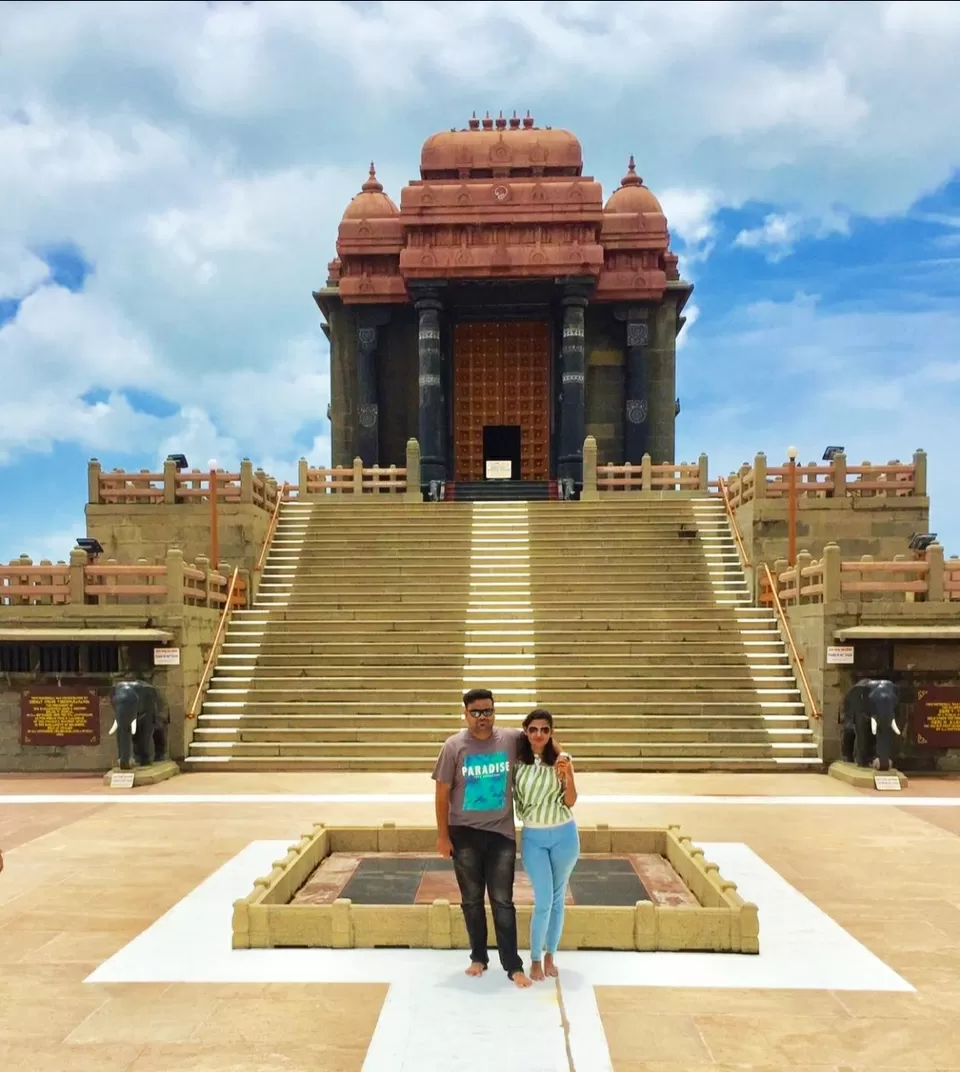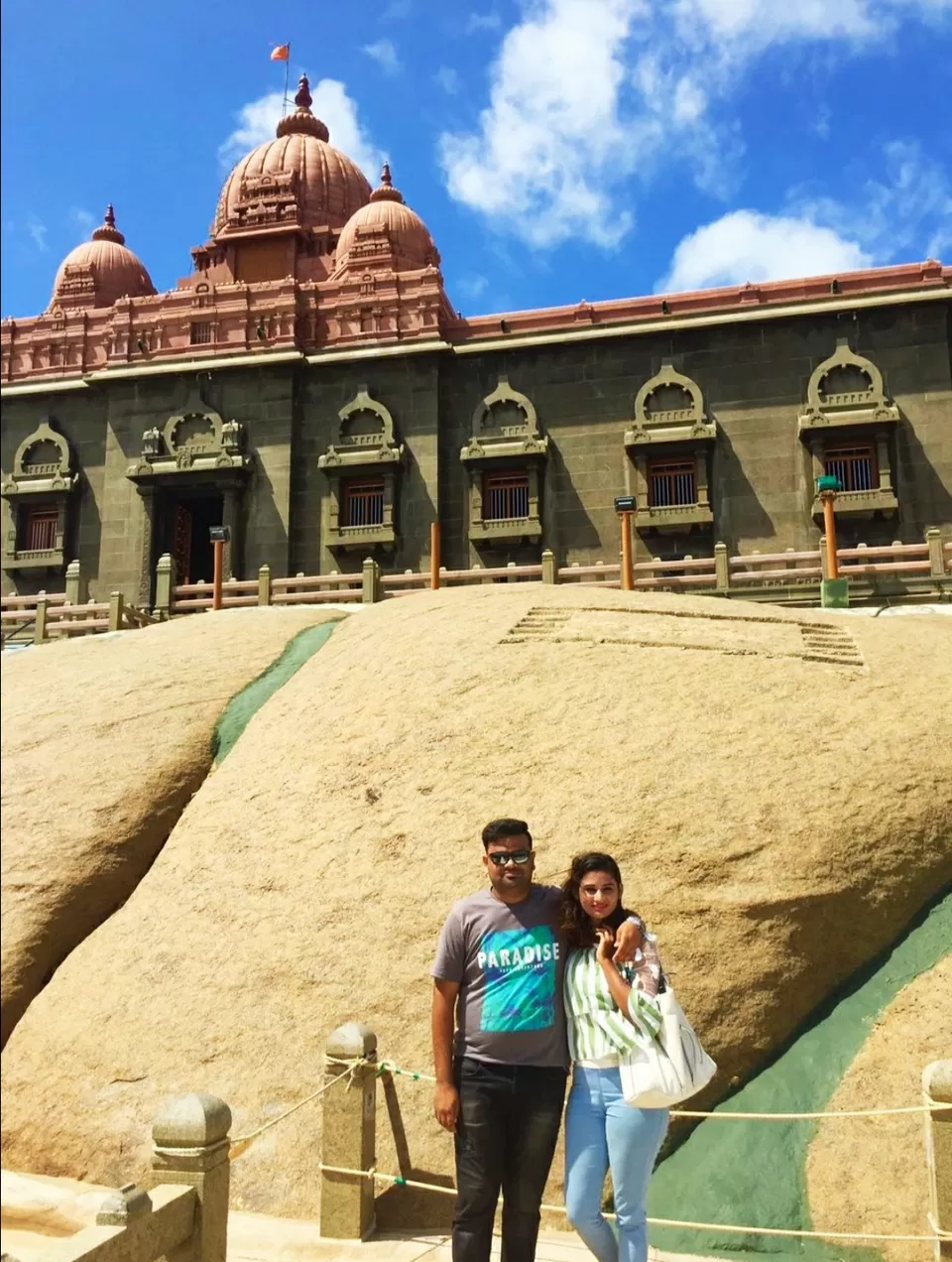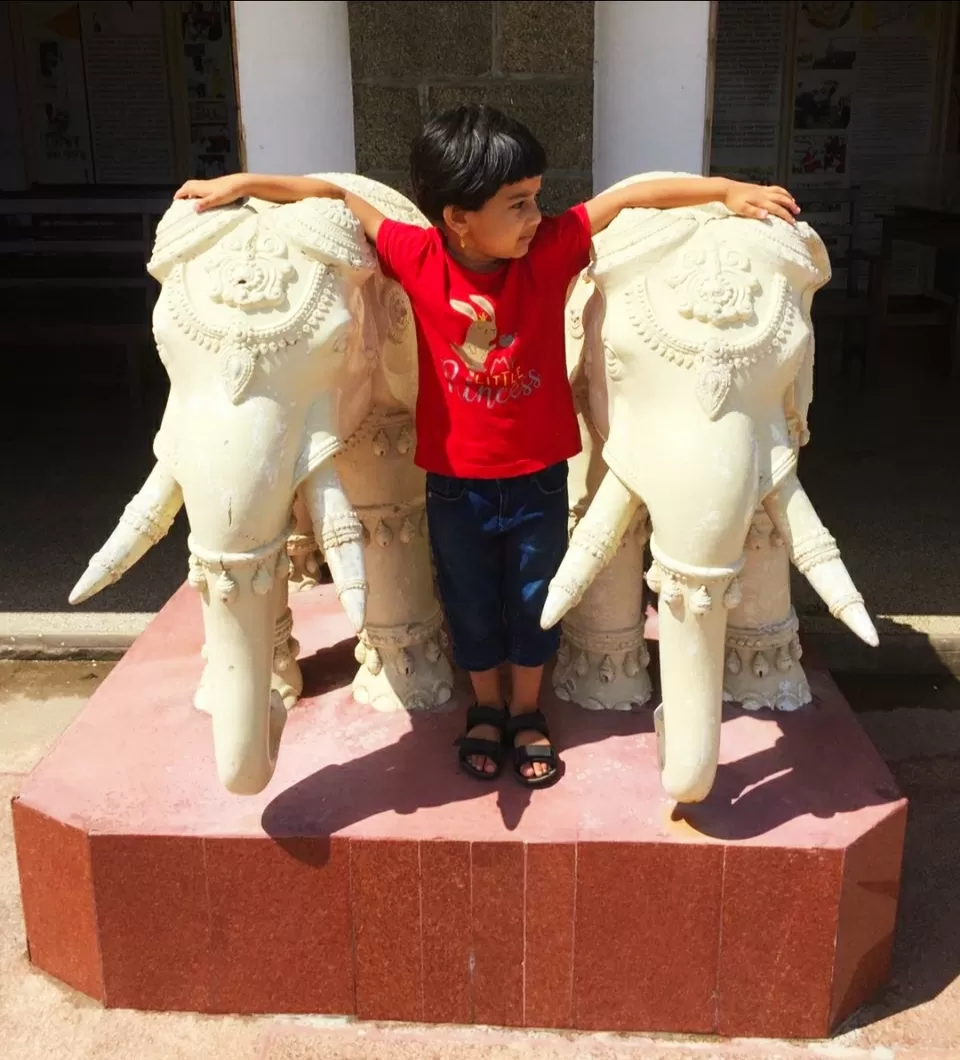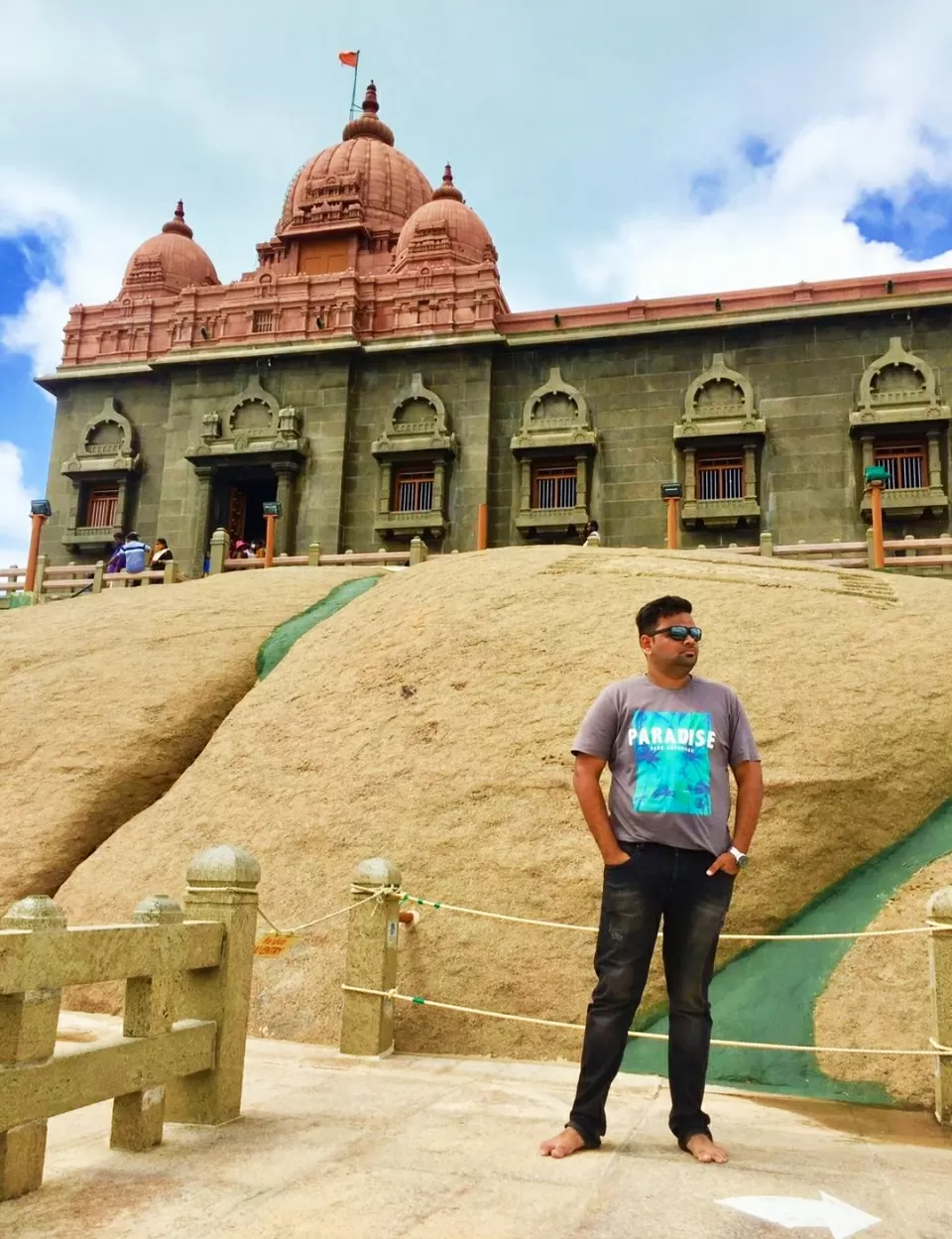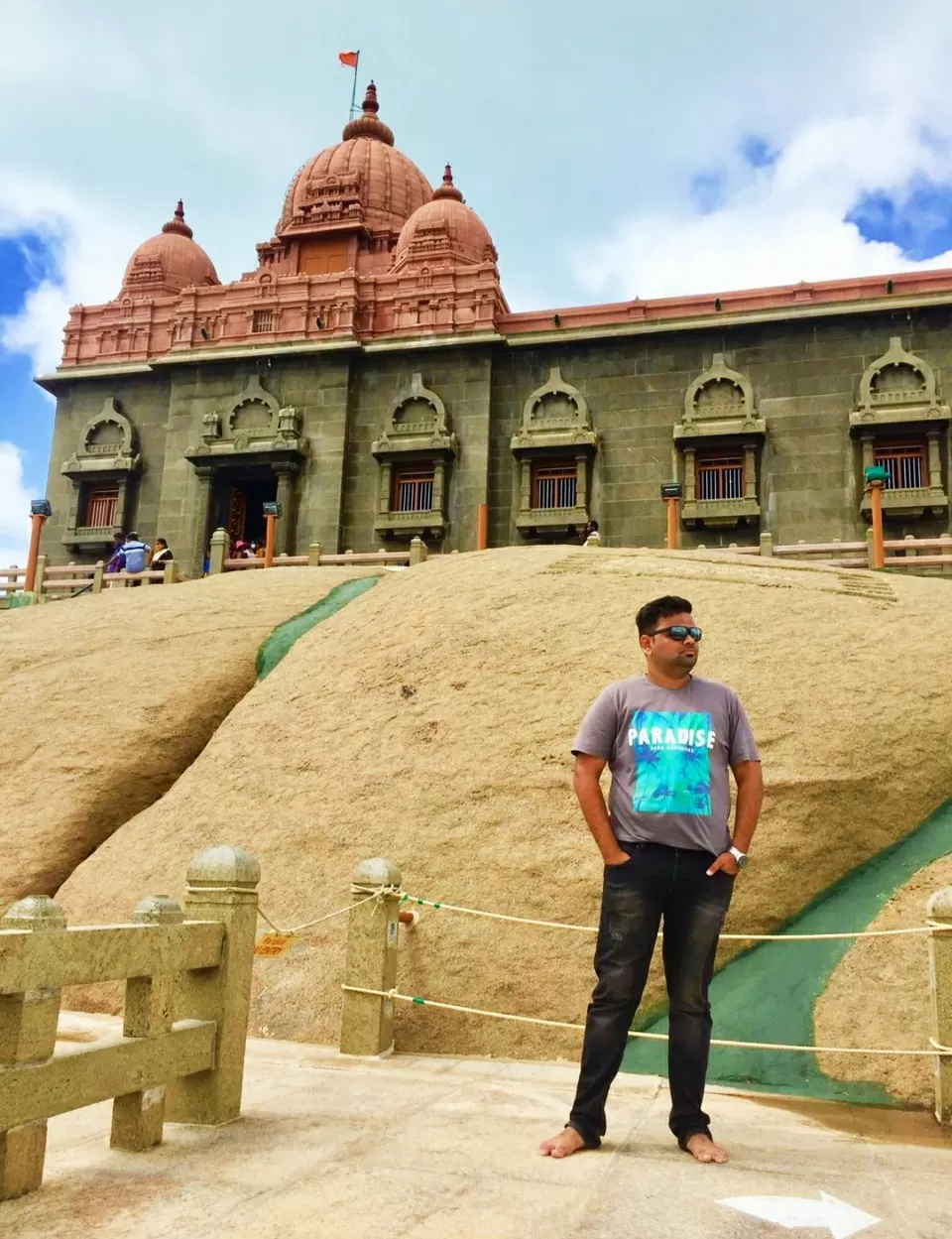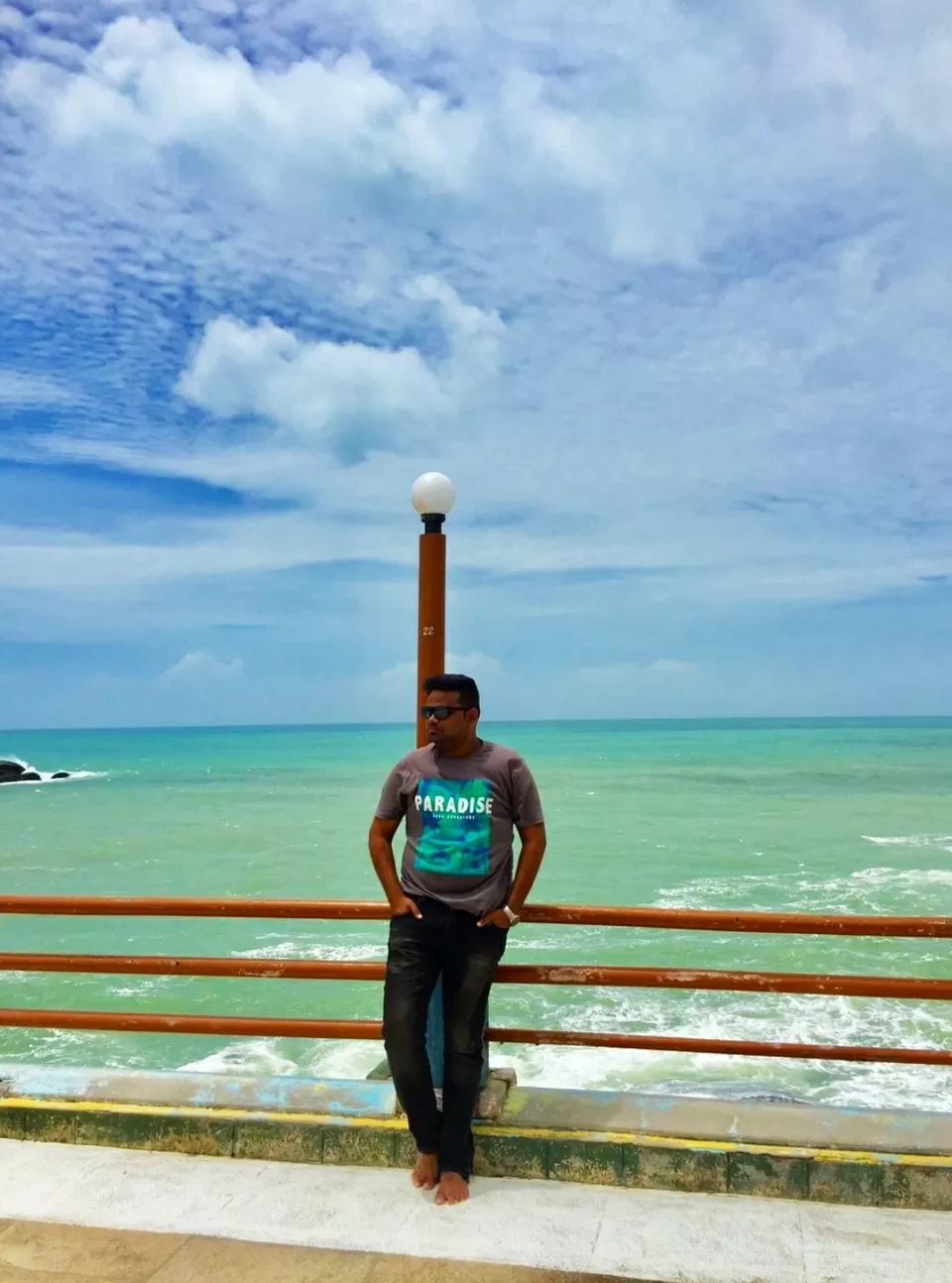 On 14th September 2021, in the morning we took an online appointment for covishield 2nd dose for me and my wife at J J Hospital, Nagarcoil which is 19 KM away from our hotel. So we went at 12.15 PM and came back at 2.15PM after taking jabs.
Tomorrow we are going to Rameshwaram.