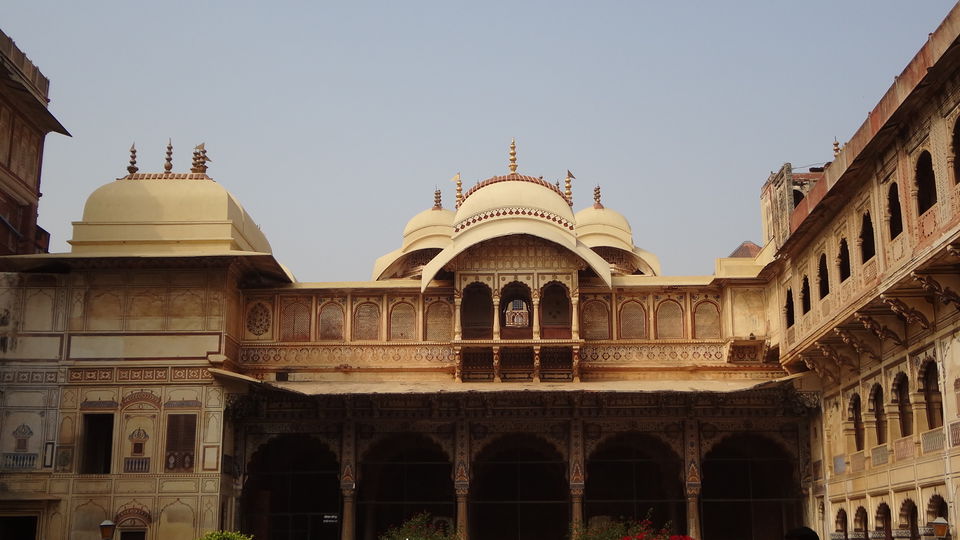 A dusty, chaotic, wind-swept little town in a relatively undiscovered part of Rajasthan hardly sounds appealing. But Karauli will prove you wrong.
A bustling town known for its temples, forts and rivers, Karauli is believed to have been founded in 1348 by Arjun Deo, but it had existed as part of the kingdom of Mathura since 995 AD. There's an air of royalty about the place, yet it remains grounded. And as you take your time to soak in the pleasures of simple, everyday life here – a walk by the river, a hike in the jungles, a quiet prayer at a temple – the town slowly unravels itself, drawing you within its fold.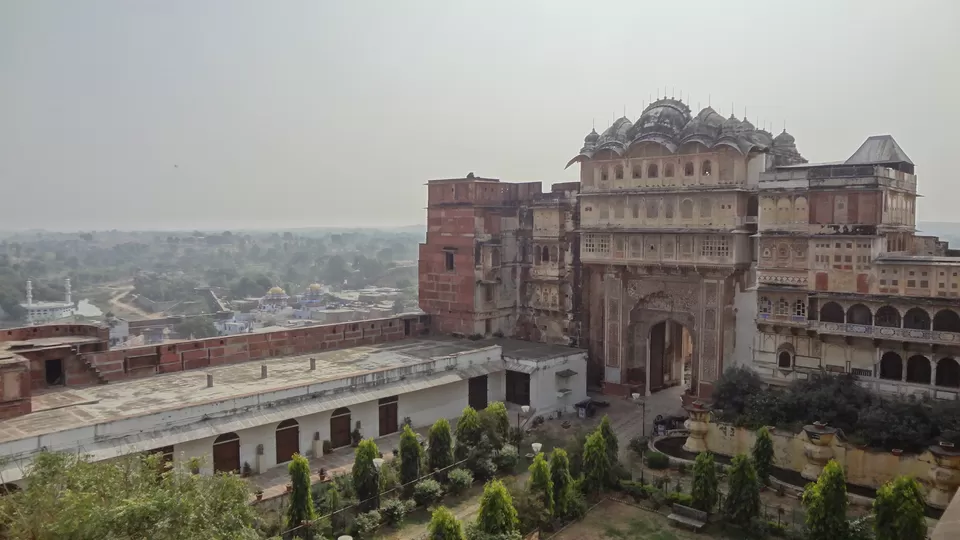 Getting there
The closest major city to Karauli is Jaipur, which is 180 km away. The best way to get to this town is to drive down – it takes anywhere between 2.5 and 3 hours; the road is good for the most part, and the drive along NH-11 is quite enjoyable, if you like making pitstops for paratha and chai enroute. The other option is to drive down from Agra (180 km), or board a train from New Delhi to Hindaun, from where Karauli is a 30 km drive. And if you choose to drive from Delhi, expect to hit Karauli in about 7 hours.
What to see
Karauli may seem a bit off the radar, but there's no dearth of things to do in this former princely state. From being awestruck at centuries-old palaces and forts to venturing into wildlife sanctuaries and gaping wide-eyed at spectacular sunsets from cliffs with sheer drops, there's lots in store for you at this nondescript little town.
Marvel at the City Palace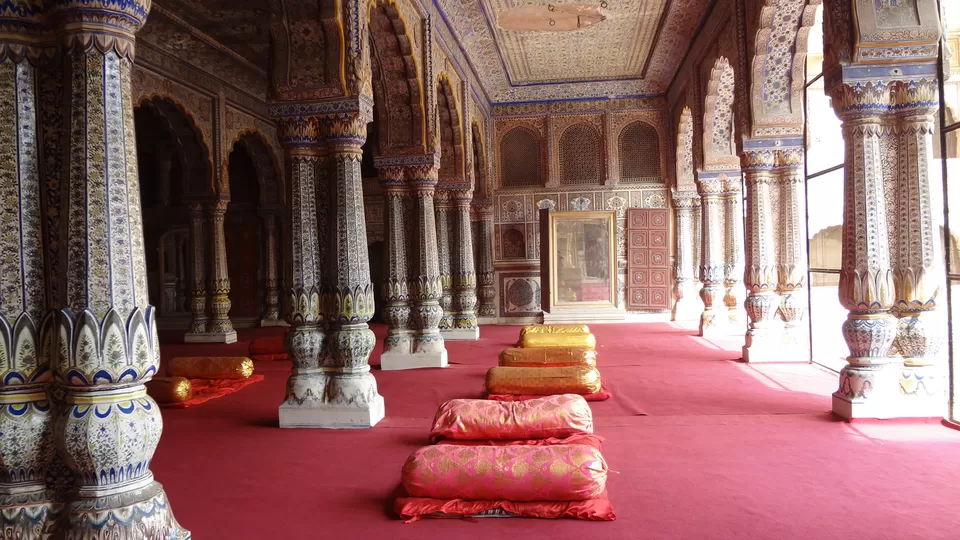 This one's a stunner; built with red-and-white stone, the 14th century palace is as charming as it is massive. Stained-glass windows gently let in the late afternoon sun, giving the interiors a soft, warm glow. Well-laid out gardens flank the courtyard, and colourful, intricate works of art adorn the walls. Every nook and cranny tells a story, hides a little treat – a narrow alleyway here, an abandoned well there, a fleeting view of a street throbbing with life.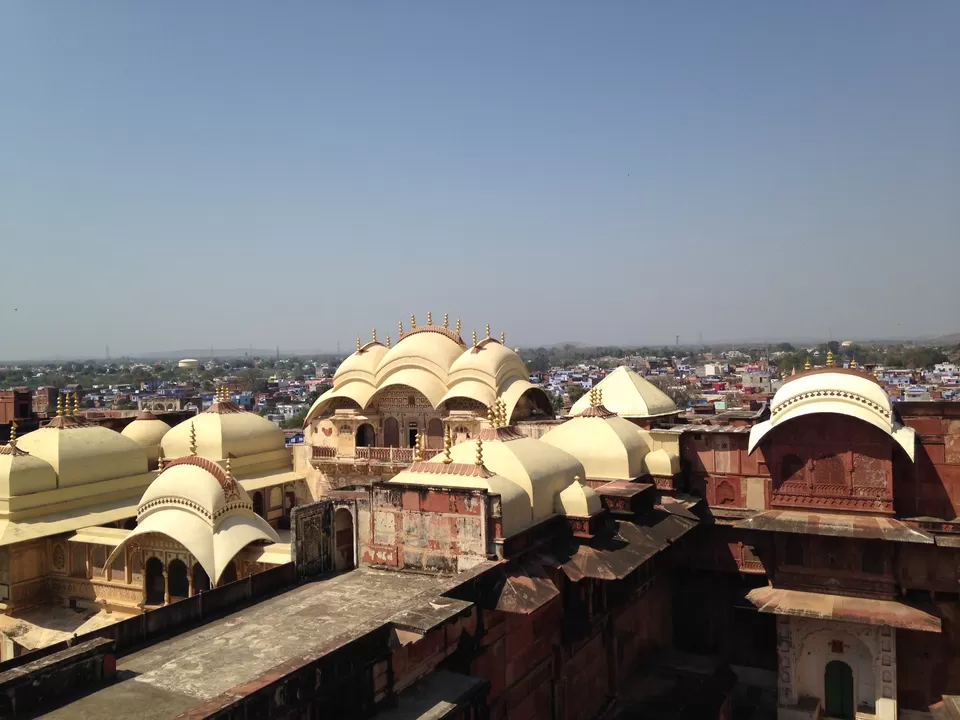 For the best views, though, one has to get to the top of the palace; the entire town sprawls below with the rolling hills of the Aravallis in the background. The palace is designed to remain warm in the winters and cool in the summers - there's even a jugaad fan that runs on wind, water and some manual labour; it still works. Restored by the royal family of Karauli, the Rawal Palace, as it is called, is a thing of beauty.
Explore the Kaila Devi Wildlife Sanctuary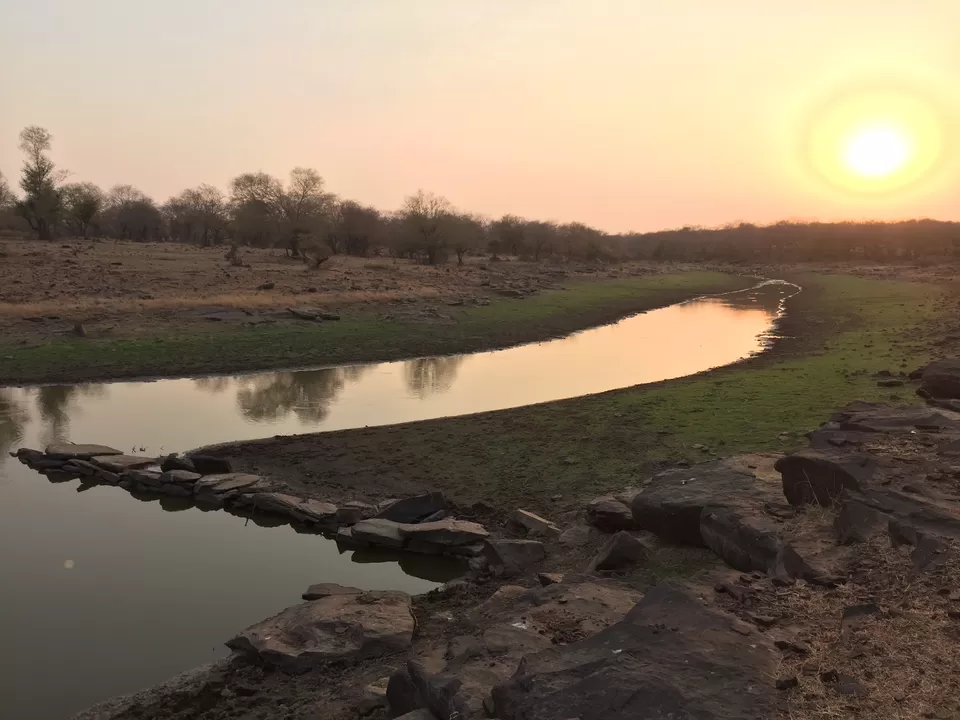 This sanctuary lies about 20 km from the town, spanning over 670 sq km of greenery that is home to deer, hyenas, wolves, nilgai and tigers. It's not as touristy as some of the other wildlife parks in the State, and you could have the forests all to yourself. And if you don't get to spot any animals, you could bask in the scenery. Meandering streams, sparkling water bodies, waterfalls that spring to life in the monsoons and the highlight – deep gorges and cliffs on the Daang plateau.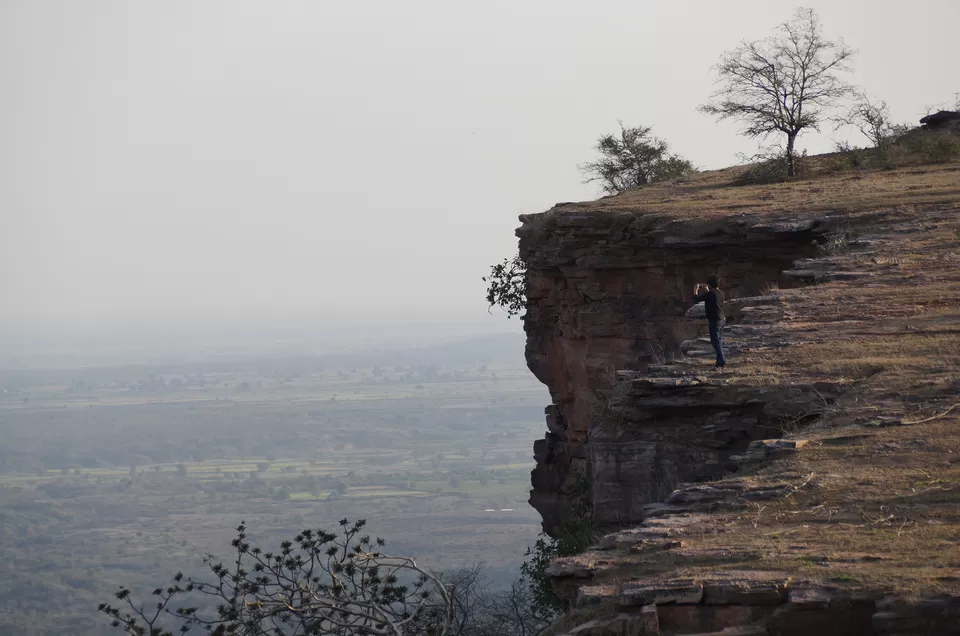 Chuha Ki Kho
Chuha Ki Kho and Ghanteswar Ki Kho are surreal, appearing right out of nowhere, as you make your way past wild shrubs and rocky terrain, off the road. And as you navigate thorns and bushes, you suddenly find yourself in a vast open space marked by steep cliffs and canyons. Our guide turned the outing into a little picnic, as we watched the sun go down over cups of steaming hot kadak chai and mint and cheese sandwiches.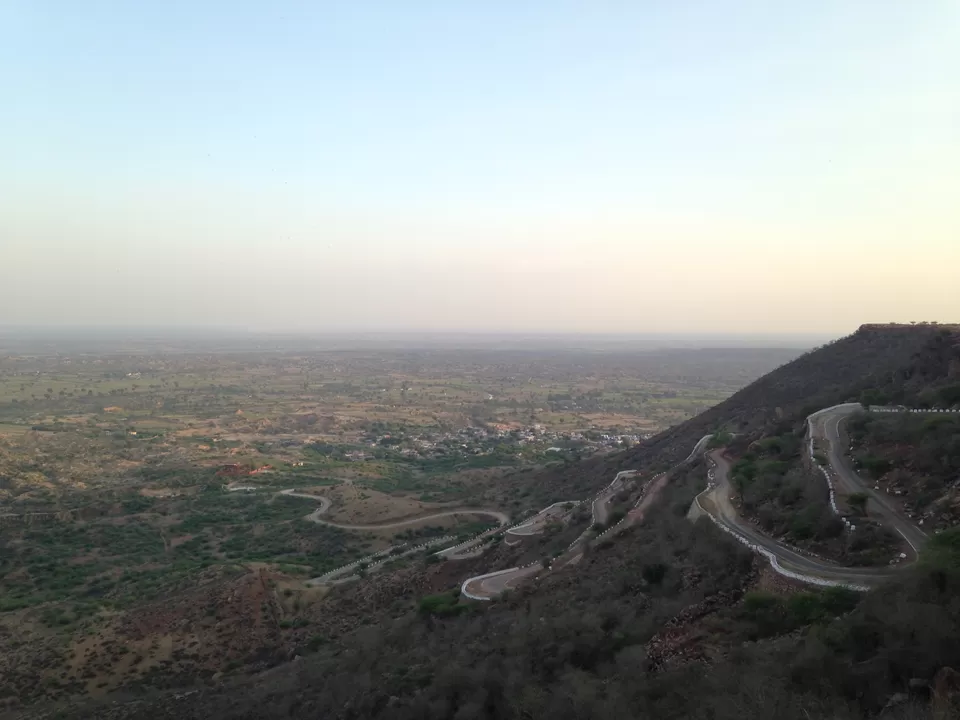 Visit Ancient Forts
There are plenty of abandoned forts around Karauli, and Timangarh Fort, located about 40 km from the town, is believed to be close to a thousand years old. It must have been gorgeous at one point, given the level of artistry and skill that has gone into it; sadly, it's not in great shape, but it has an eerie charm. Other forts in the region include Unt Giri, Dev Giri, Mandrayal, Fatehpur Fort, Bahadurpur Ka Kila and the Ramathra Fort, which is now a luxury heritage hotel.
Temple run
One of the biggest draws of Karauli is the Kaila Devi Temple; located about 25 km from the main town, the temple is thronged by devotees all year round. March-April is when the Kaila Devi Chaitra Mela happens; the entire village is one big carnival with bustling markets, lots of singing and dancing. The Madan Mohanji temple in the premises of the Rawal Palace is frequented by people in the neighbouring towns. And then there's the Mahavir Ji temple complex in Hindaun, which is considered among the most sacred pilgrimage sites.
Croc-watching at the Chambal River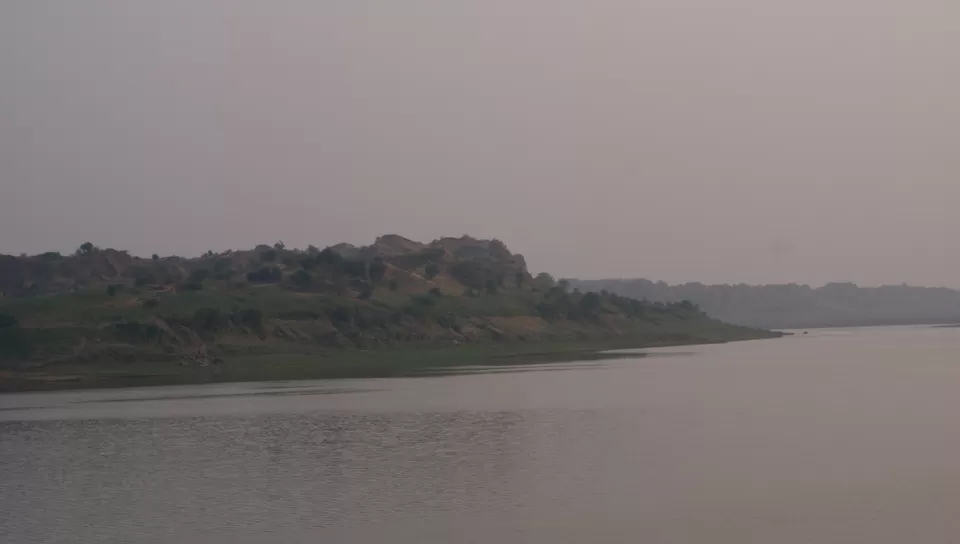 Chambal conjures up images of dacoits and bandits lurking in the dark - the badlands, if you will. But a trip to the southeast of Karauli, where the Chambal river flows, is oddly therapeutic. The river forms a natural boundary between Rajasthan and Madhya Pradesh, turning near Karauli to join the Yamuna in Uttar Pradesh. The Chambal river is a little more than an hour or so away from Karauli, and the tranquil waters hide a different kind of beast – mugger crocodiles. You can see them surreptitiously glide through the water, their jagged mouth above the surface, a blatant giveaway. That apart, it's a great place to spot birds and fresh water turtles too.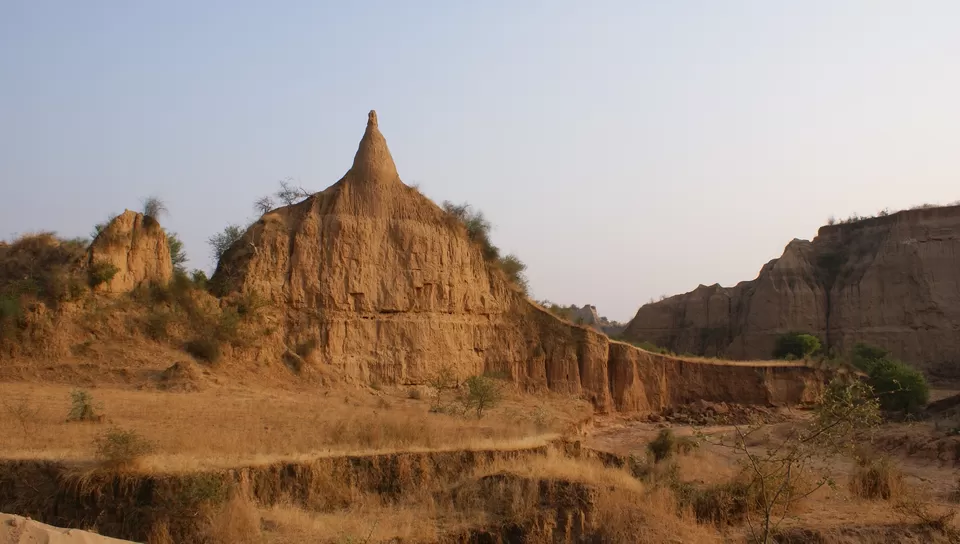 Where to stay
The town doesn't offer much in terms of accommodation options, save for a few budget hotels. But there are some real gems, such as these two below.
Bhanwar Vilas Palace Hotel
This is a palace, a home and a heritage hotel all rolled into one. It's hard not to fall in love with Bhanwar Vilas. This is where the royal family of Karauli lives, and the place blends aesthetics and functionality to create a warm, cozy environment with oodles of character. The place has a lot going for it - friendly hosts, tastefully done-up rooms, great food. And if that weren't enough, the sprawling campus houses a stable full of elegant horses, an organic farm, and a collection of vintage cars, among others.
Ramathra Fort
If you want to live it up in a centuries-old fort in the countryside, this place is right up your alley. With views of the rugged landscape marked by lakes, canals and plateaus, this 17th century fort curates authentic local experiences for its guests. You can choose from luxury tents and spacious suites and rooms.
Where to eat
The food in Karauli is simple and hearty. Try typical Rajasthani specialties such as the laal maas and dal baati. That apart, stopping by the local sweet shops in the town's alleyways for piping hot dal kachoris and milk sweets is always a good idea.
What to do
Karauli is famous for stonecraft, and here, you can watch master craftsmen at work, and pick up souvenirs. It's also a great place to shop for lac bangles, and watch artisans make them, customised to your needs.
Getting around
It's best to use the taxi, tour and safari services provided by the hotel you choose to stay in. If you have your own vehicle, ask your hotel to send a guide along.
Best time to go
October to April is a great time to visit
Frequent Searches Leading To This Page:-
rajasthan tour package, rajasthan holiday packages, budget rajasthan tour packages, rajasthan tour, places to visit in rajasthan during summer, rajasthan tour packages from delhi, tour packages for rajasthan