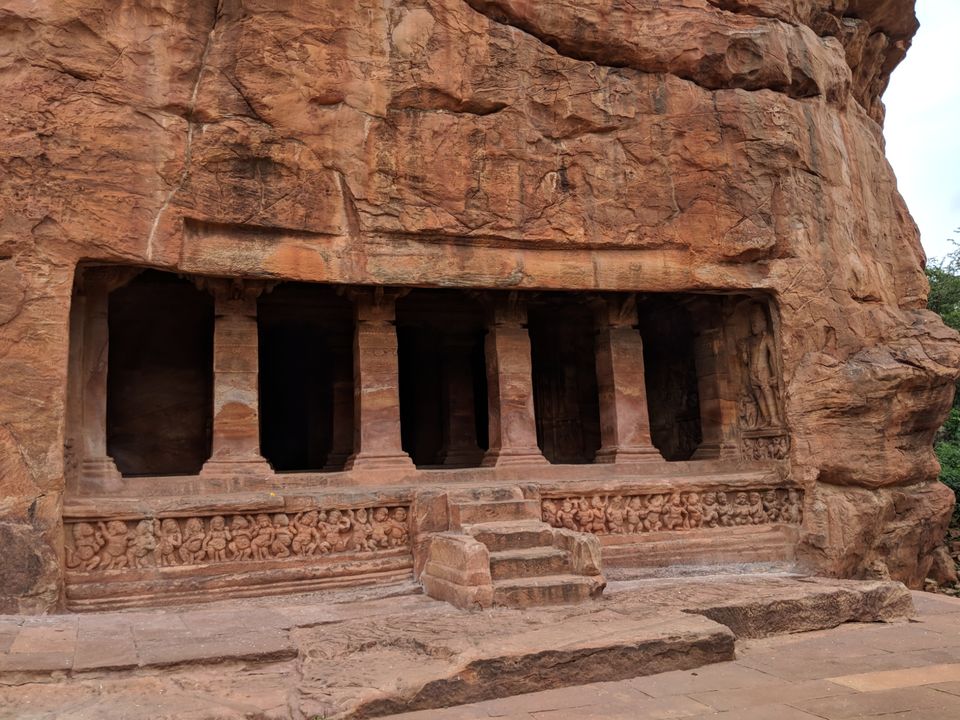 Badami located in North Karnataka, India is easily accessible by road and train. If you're leaving from Bangalore, opt for the Golgumbaz Express that is an overnight journey with tickets easily available (perhaps this lesser known beauty is yet to be discovered by many).
Once you arrive, at the train station you will be met by numerous auto rickshaws. You can pay about 100 Indian rupees for a 2 kilometer ride to the neighbouring hotels.
We stayed at the lovely Heritage Resort Badami and weren't disappointed! The staff were wonderful, helpful and extremely good natured!
You can request the hotel to arrange for a cab or for an auto to do some sightseeing which can easily be covered in a day. An air conditioned cab might be preferable though as the temperatures can soar in this part of India.
Badami is famous for it's architectural marvels attributed to the talented Chola kings who are known for their creativity and devotion that plays out in the forms of structures across South India. Badami caves are not to be missed! Located within a little village,this charming cave has about 50 stairs along which there are four caves, each dedicated to Hindu deity. You will find that every cave has intricate carvings that are nothing short of gorgeous.
Once you make your way down (it should take you about an hour) you can visit the Bhoothnath temple with a lake that you will see from the caves. The red sandstone carvings are truly lovely.
Don't miss Aihole and Pattadakkal that are pretty empty and lack tourists (great bonus!) They also feature some wonderful opportunities for travel photos
You'll drive past several sunflower fields, don't be afraid to stop and 'smell the flowers'.
Badami has much to offer and it's architecture is quite different from the typical Chola style. Worth a visit, it definitely deserves a place on your bucket list.
Why I recommend the heritage resort - they're kind and wonderful with a touch of home. Thoughtful hosts,they even packed me a lovely meal for my train journey back home that was a reflection of their generosity. They also serve the best traditional north Karnataka meal I've had thus far! Don't forget to pack some "chutney powder" - a dry powder made of red chillies, garlic, peanuts and spices that can be eaten with Indian bread or rice.
Follow me on Instagram for more updates @sushantika6
Or write to me for more details.