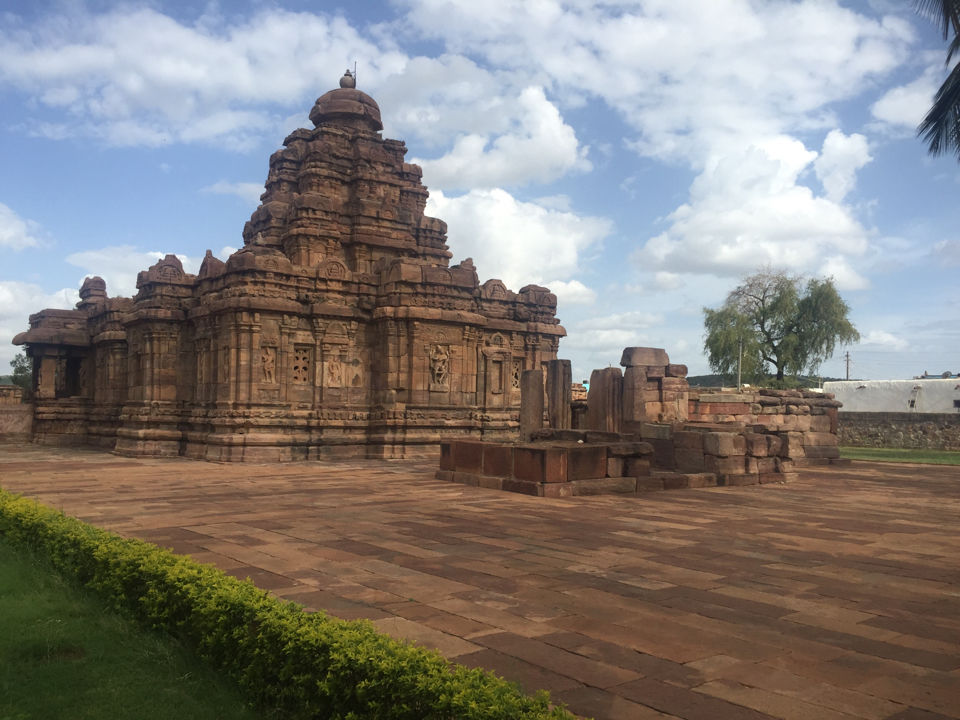 Badami, a quaint village nestled in Karnataka away from the hustle and bustle of the visiting tourist is located around 140km away from Hampi.
Winding through paddy fields and country side of Karnataka, you reach the first pit stop: Badami Cave temples.
A huge Rock cut cave with steep stairs taking you to the top with literally take your breath away..
You can pay the entrance fee and avail guide service and start the climb to time travel back to the 5th century.
There are in all 4 caves- shiva cave, two Vishnu caves and a Jain cave at the top.
Every cave has its own significance and a story behind it...
The carvings are done on a single rock and the ASI has tried their best to restore and maintain the place.
The view from the top overlooking the mandapas on the hill,Bhootnatha temple and the Agastya lake is mindblowing.
Beware of the monkeys in the temple. They would snatch your bags or any food in your hand. *Experienced*
Next place was Pattadakal Heritage Site..
It's Indian Angkor Wat!! Beautifully managed and maintained architecture by the ASI.
Pattadakal was the place where early chalukyan Kings were crowned!
You will be stunned by the designs and architecture of the place!!
Next stop was Aihole. The place once upon a time was school for learning architecture. Please do visit the Archaeology Museum.
All these places are 15-20km away from each other and can be visited in a day..
As for Food, You can have a South indian Thali near Badami caves.. 
One thought always comes to mind "What this place would have been a century ago"
Great efforts by ASI and the Karnataka Government in restoration of this marvelous sites!!!