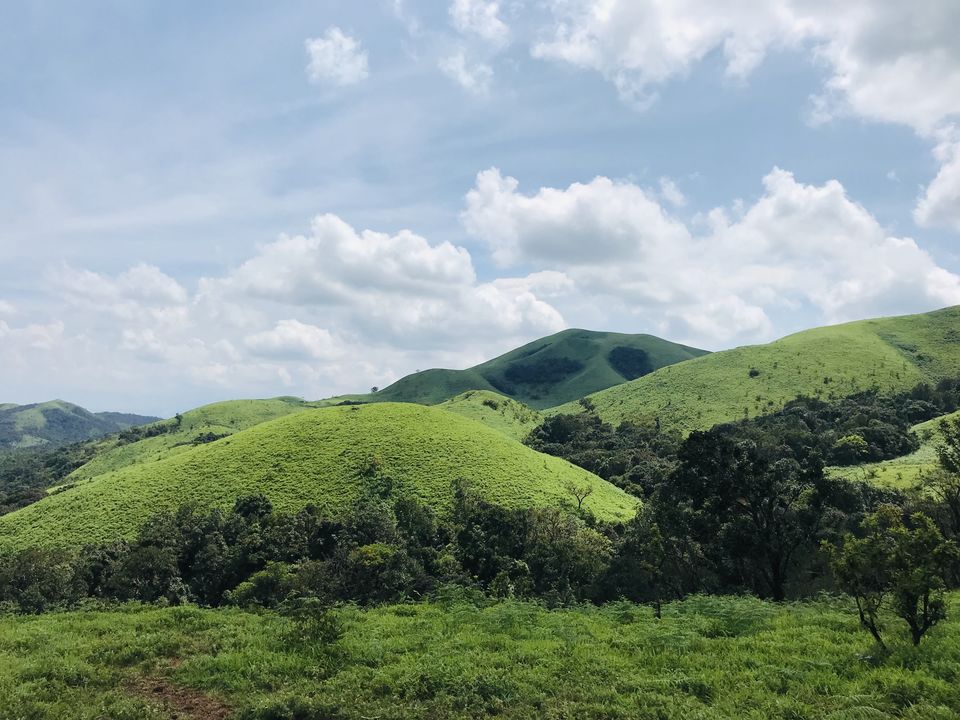 I know its been long but I have finally gotten to write about my trip to Sakleshpur!
Like most of my trips in the country,this one was also an unplanned trip.As the weekend was approaching,me and partner decided to do go somewhere. We were initially considered going on a hike near Mumbai but finally decided to go to Sakleshpur (After considered what could be an option from Bangalore city) as a friend in Bangalore was also ready for our unplanned journey. It is one of the popular weekend destinations from Bangalore apart from Chikmangalur and Shivanasamudra Falls.
We started from Hyderabad and reached Hebbal around 9 am where our friend picked us up and we started off towards our final destination.
Distance from Bangalore: 221 kms
Time Taken: 5.30 hrs (with rest stop;last stretch of the road for about 30 km was bad)
With breakfast on the road,we reached Sakleshpur by afternoon and the first thing that I noticed here is the greenery! It was so serene and with little drizzle adding to it, the place felt mesmerizing.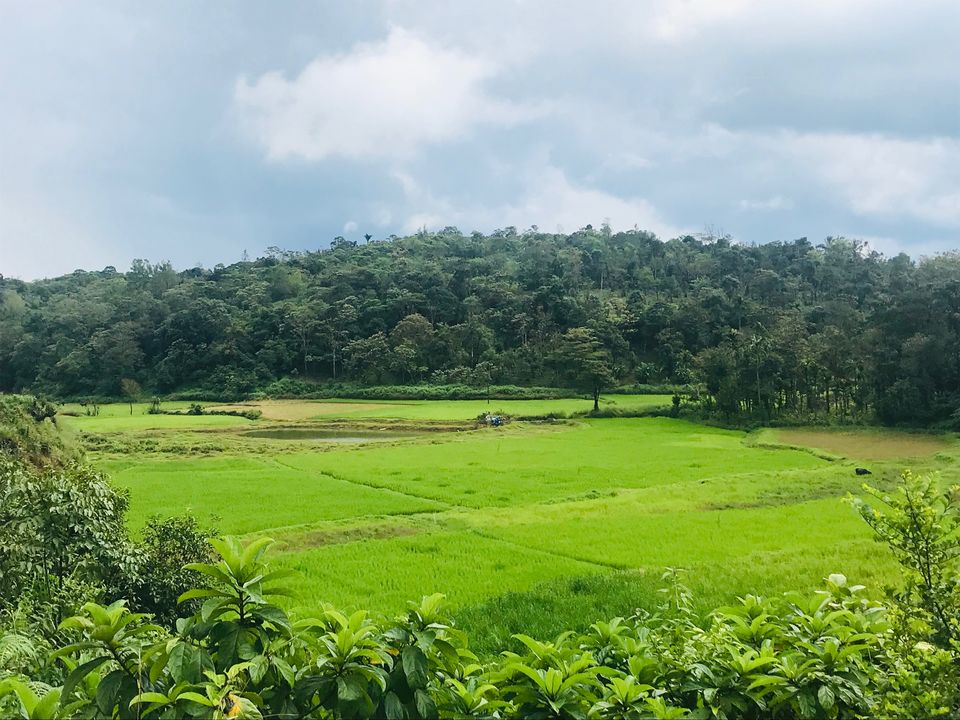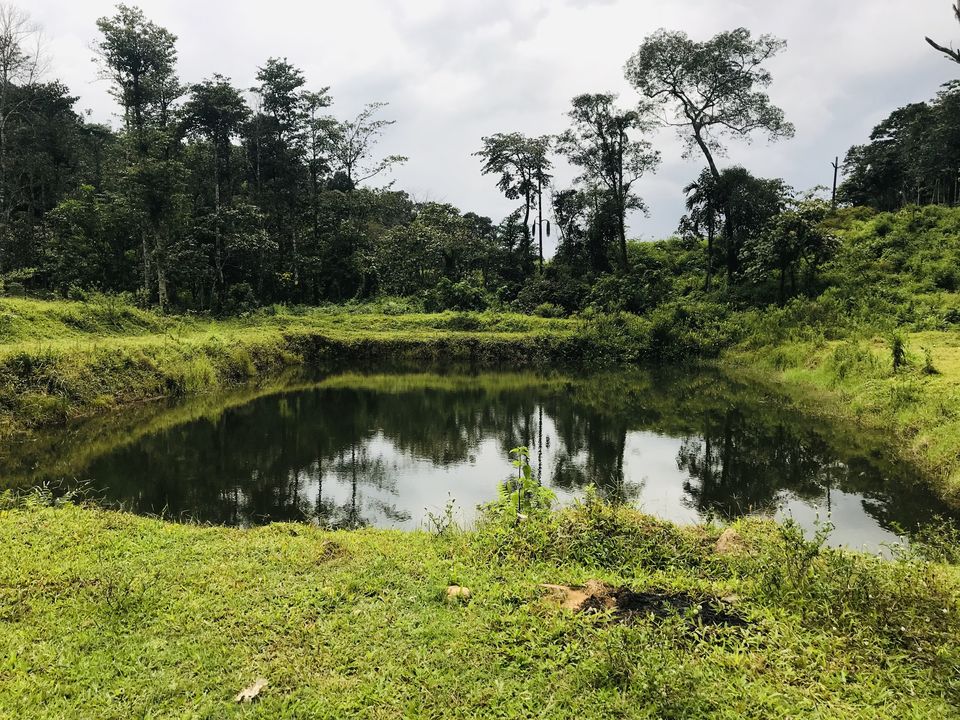 As the trip was not planned,naturally we dint have a place to stay.So,after visiting a lot of places we finally decided on 'Silver leaf Estate Stay' and called up the owner to check if the property was free for the night and luckily a room was available. The property was love at first sight for us!
Property Name: Silver leaf Estate Stay
It is easily accessible from main road and is almost at the center of all the tourist spots.
Price for 1 night/3 people: 2500 (With dinner and breakfast)
By the time we reached the property it started to pour and we got cozy within the premises chatting with the lady of the house about their estate,amazing home and the place itself.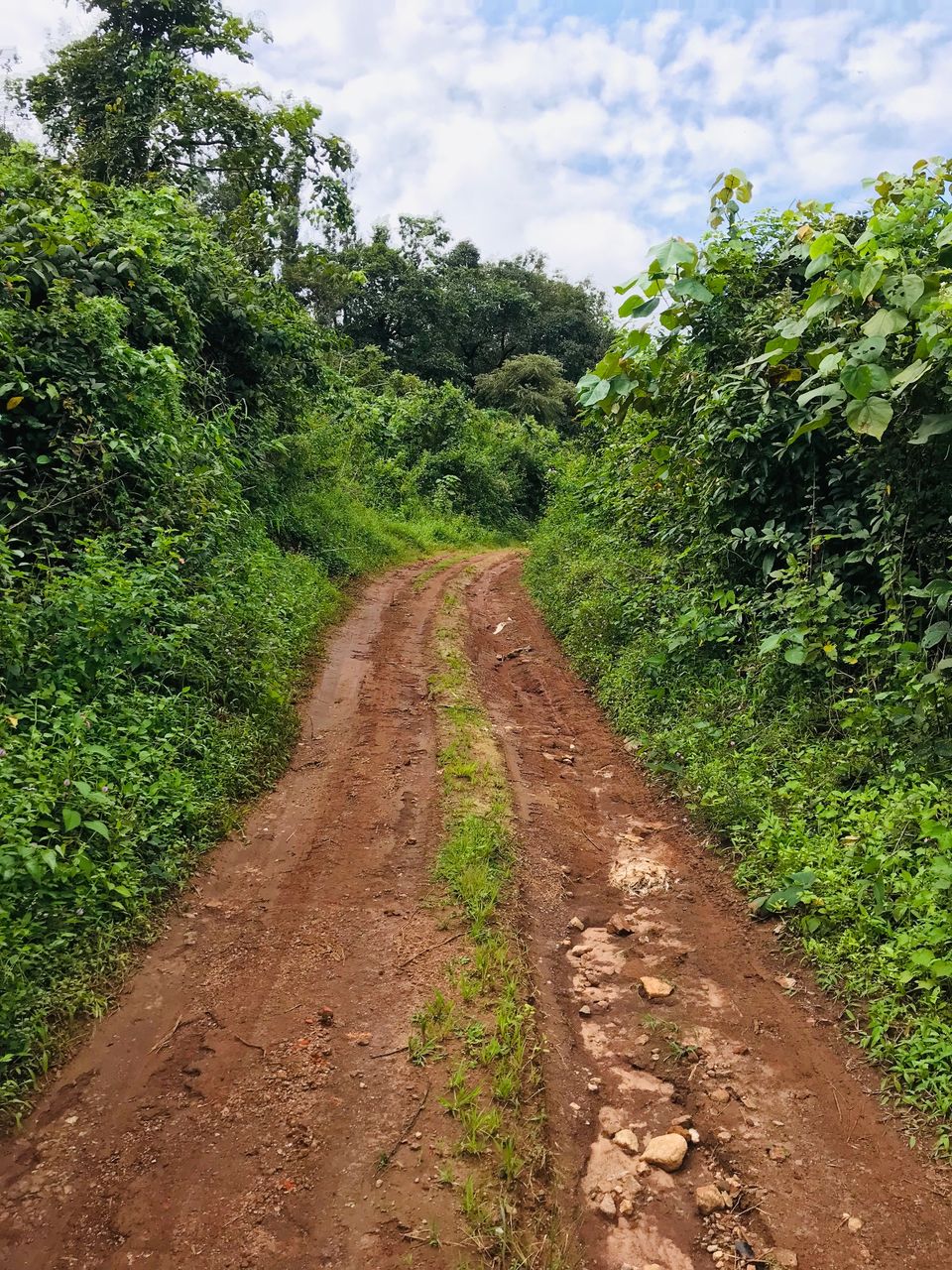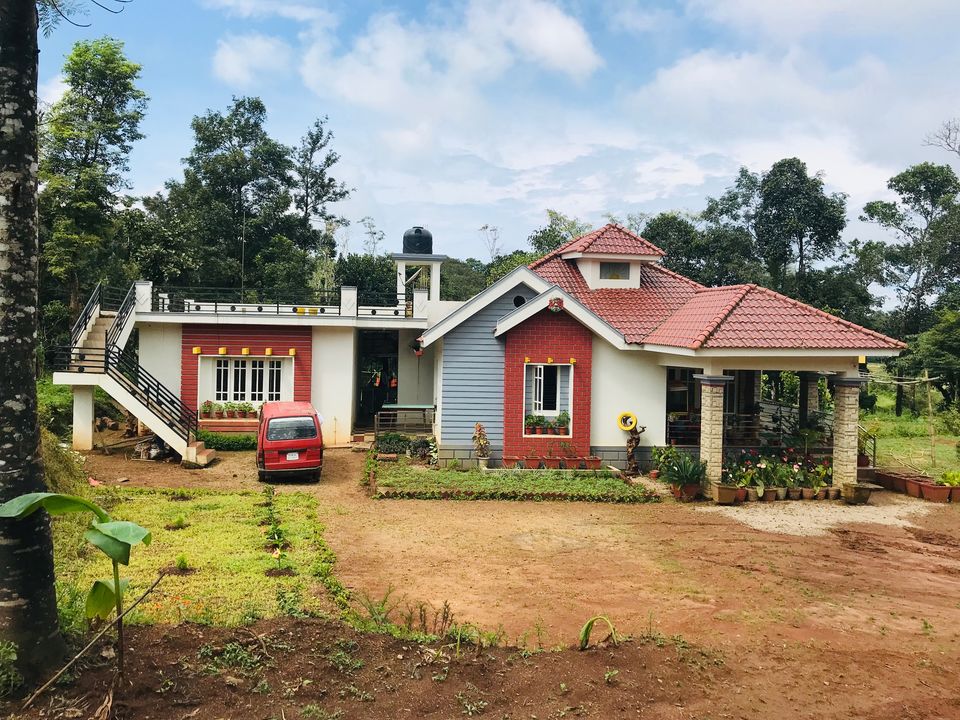 That night we had roti ,rice and chicken curry for dinner in Karnataka home style and it was truly a delicious and fulfilling meal.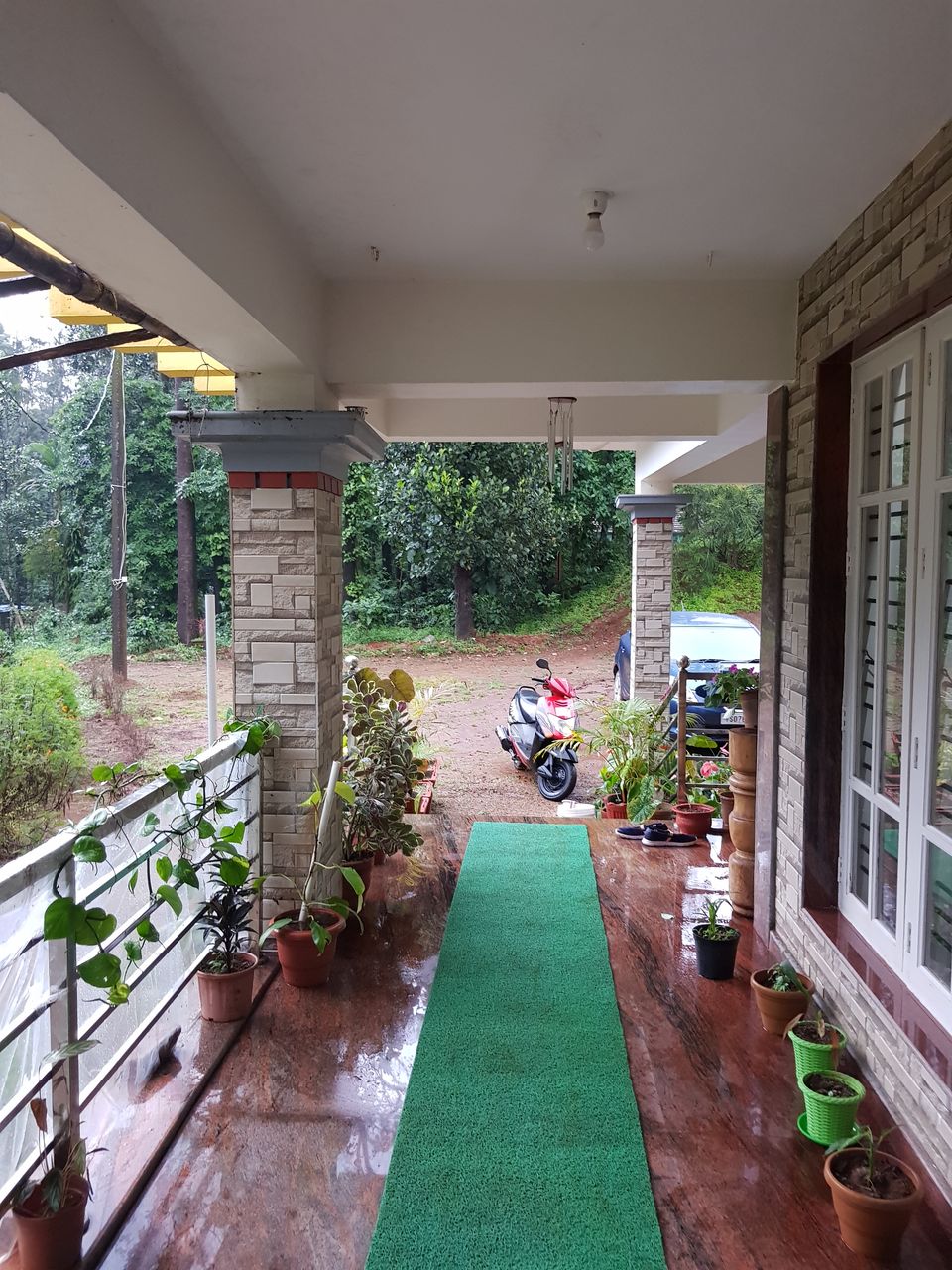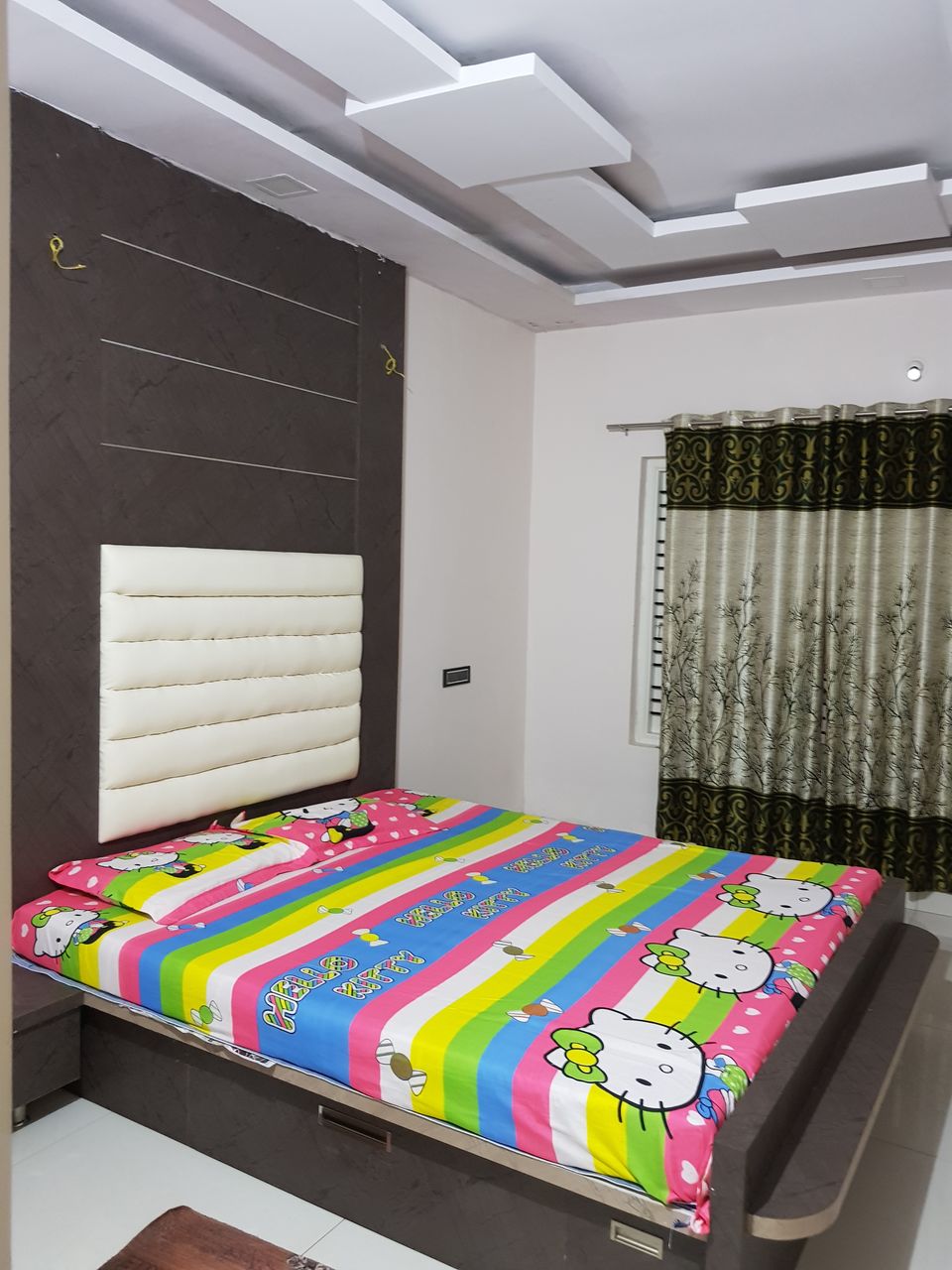 Day 2 : Manjarabad Fort & Agni Gudda Hill
We began our day early in the morning by visiting the most touristic destination of the place-The Manjarabad Fort. (5 min ride from the homestay)
Personally,I feel that it is best to visit the fort early in the morning during which time you will have very less crowd.
Also,its a great spot for photograph enthusiasts!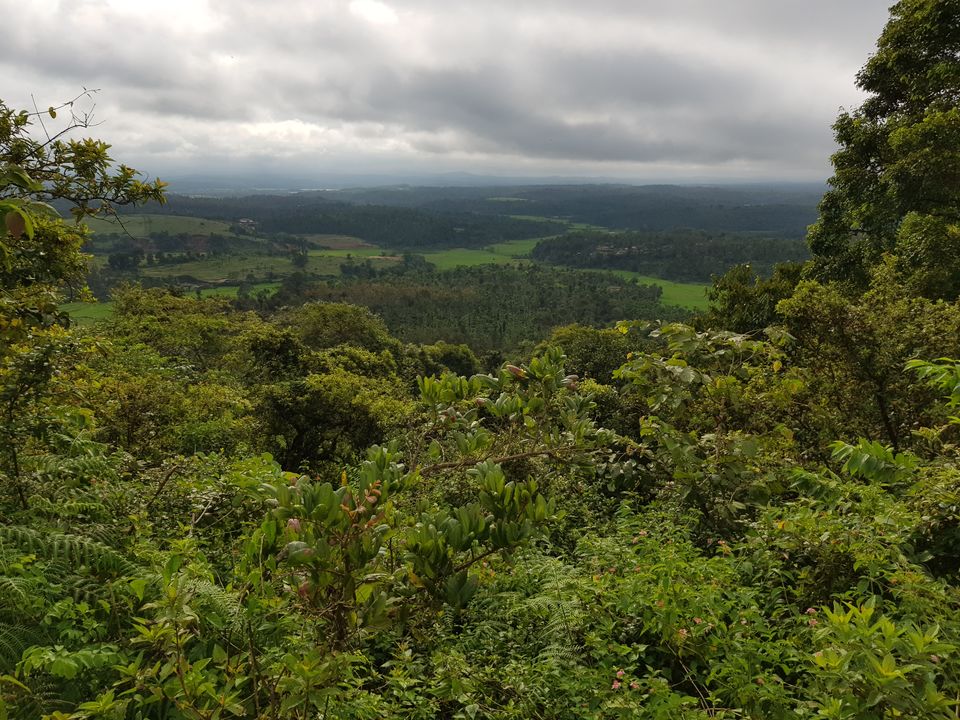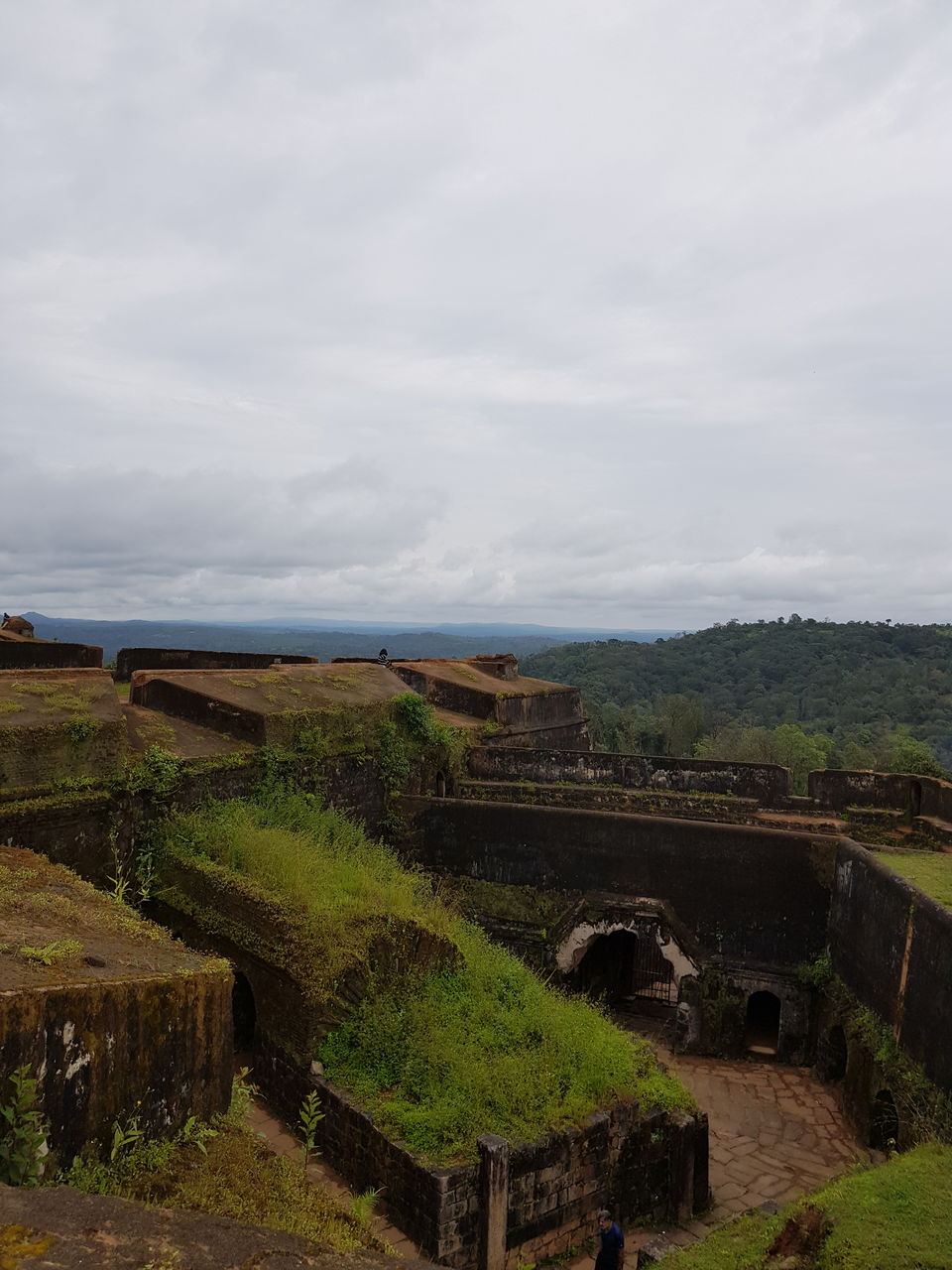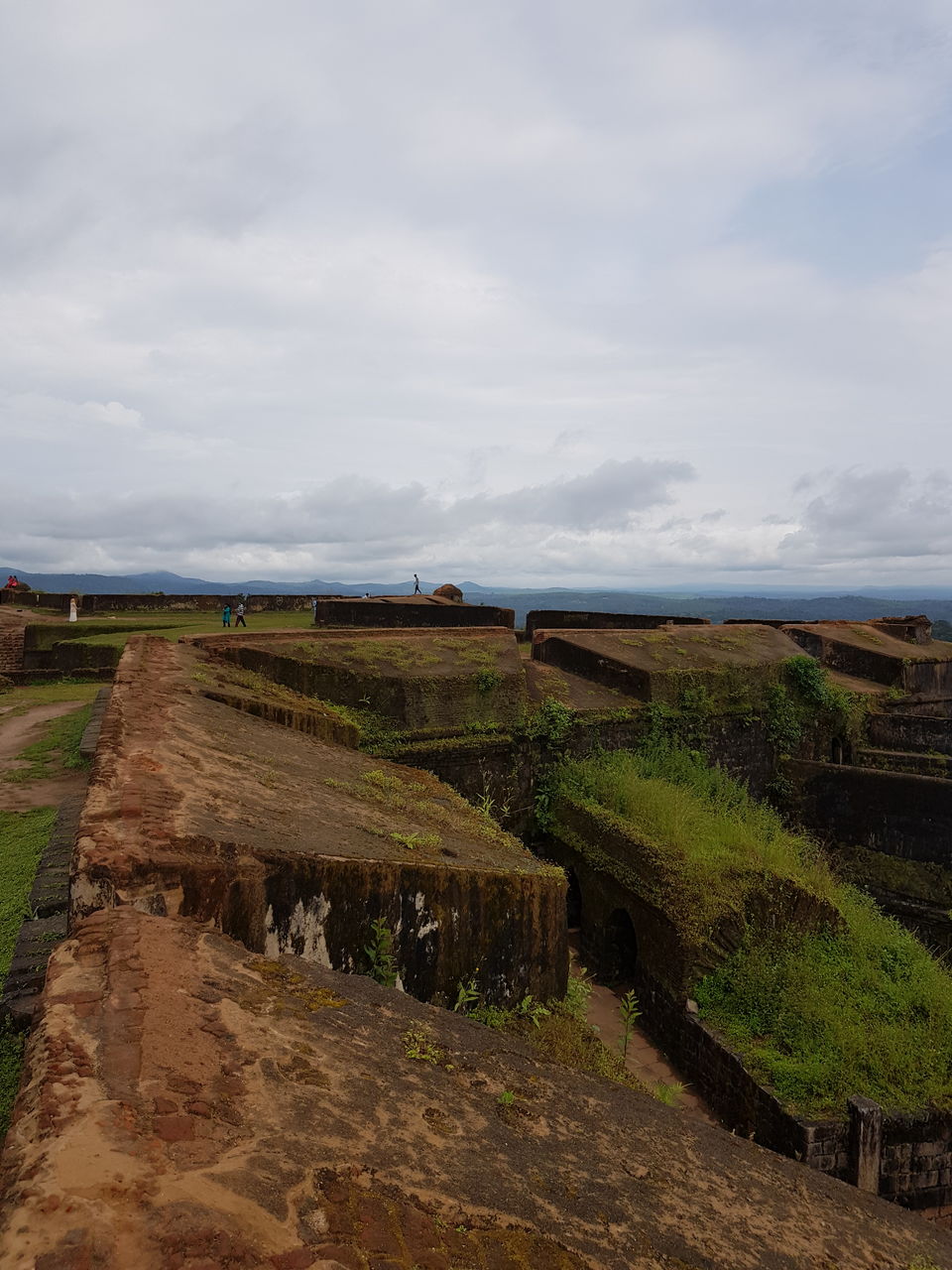 After spending about 2 hrs in the fort,we returned to the home stay,got freshened up and had breakfast before saying our goodbyes to the hosts.
In a place so abundant with several hike trails,I thought we should at least be doing one hike and hence decided on Agni Gudda which is just a 3 kms hike.This place is about 10-12kms from the stay.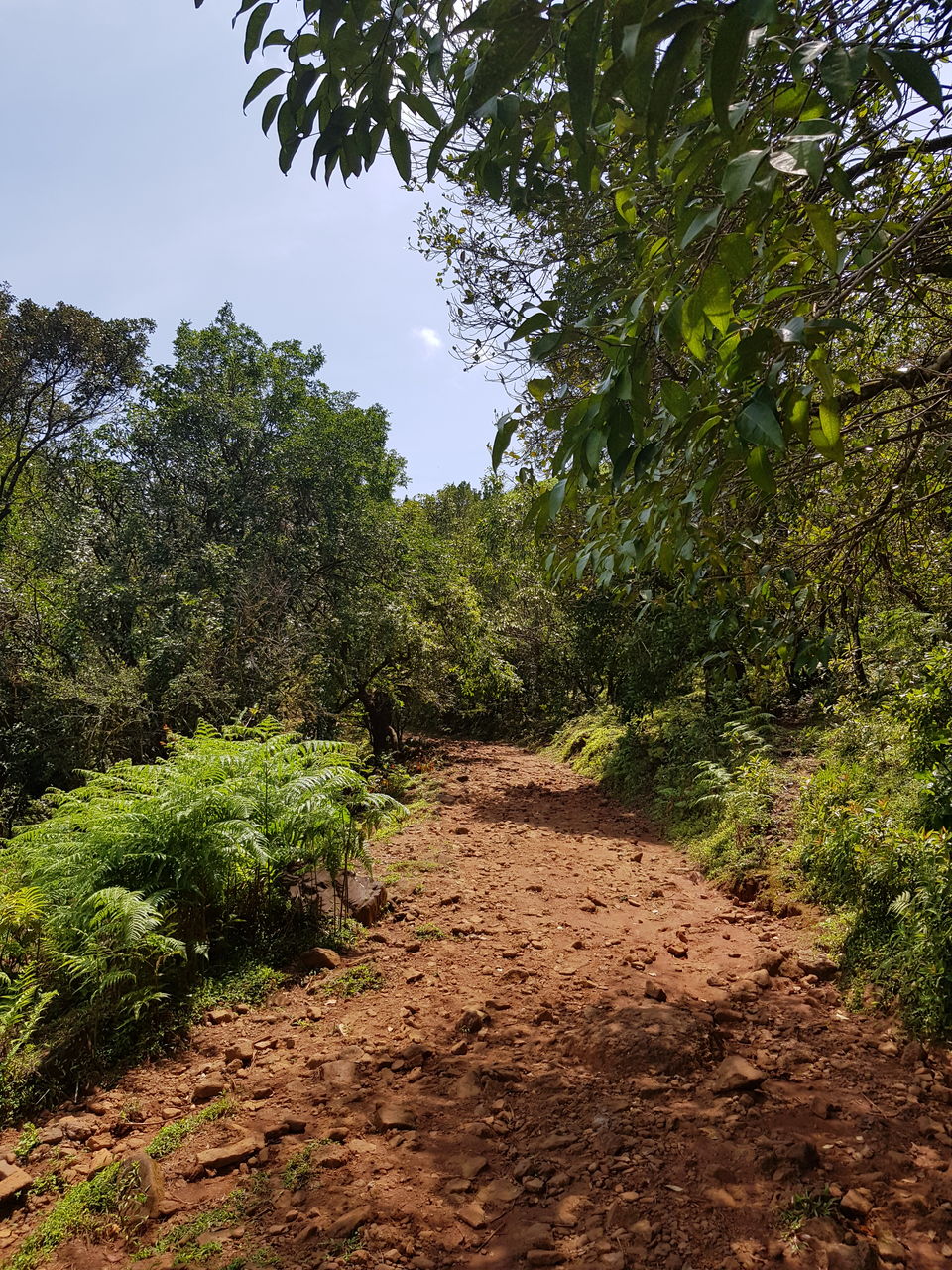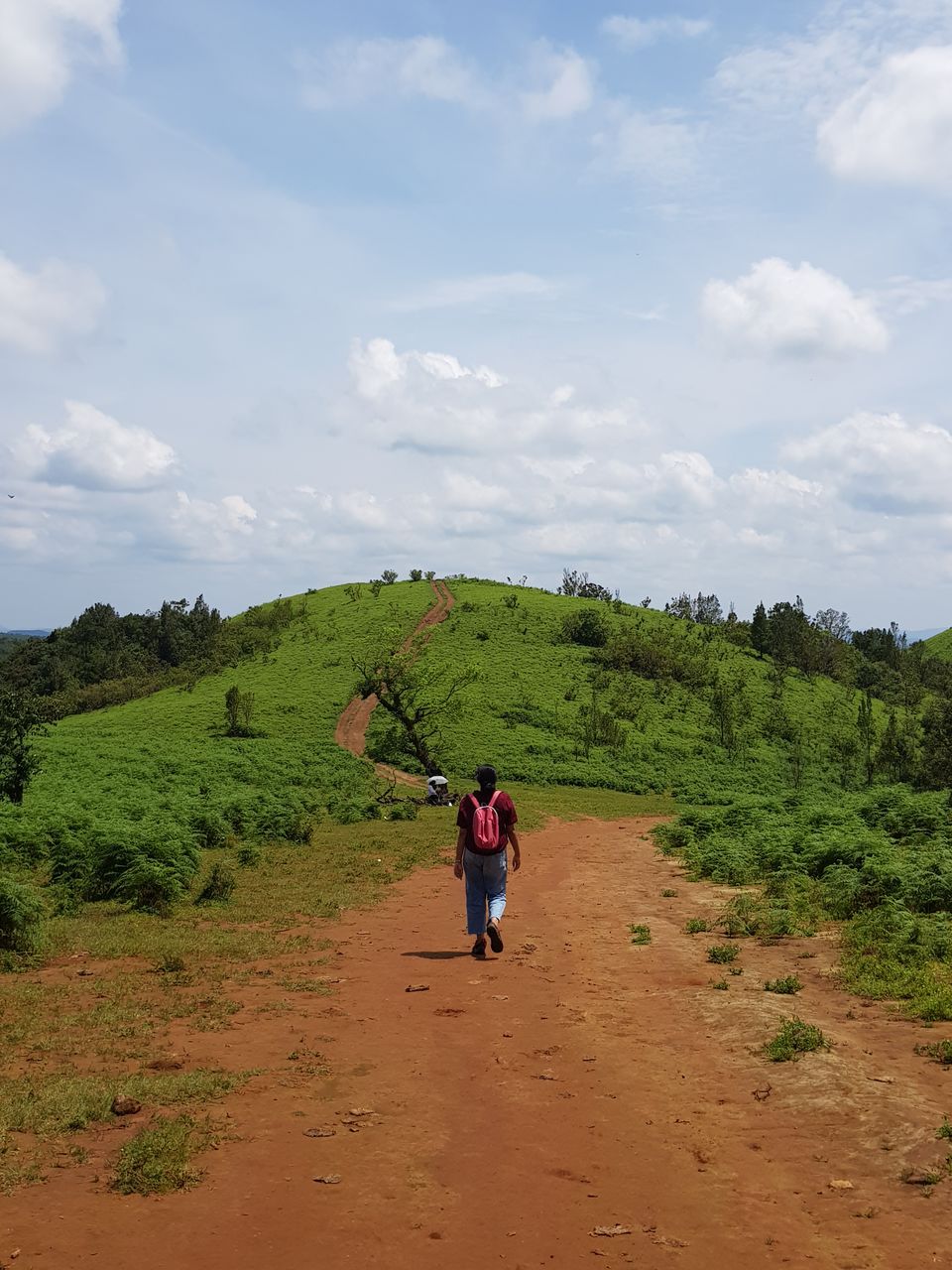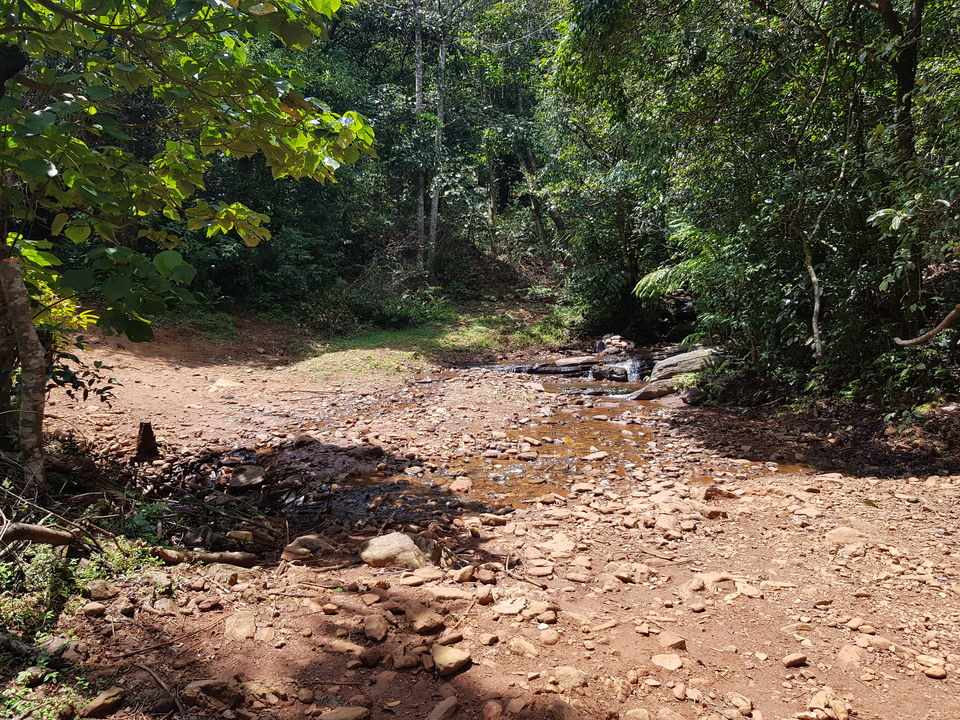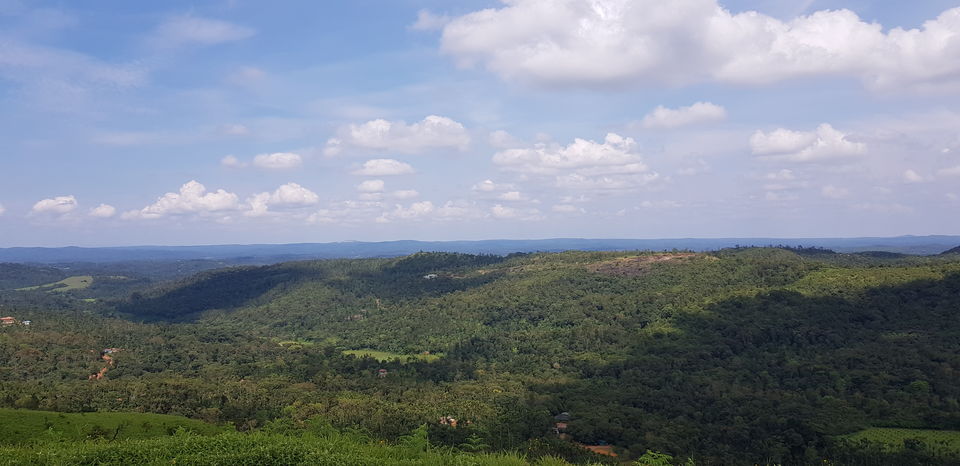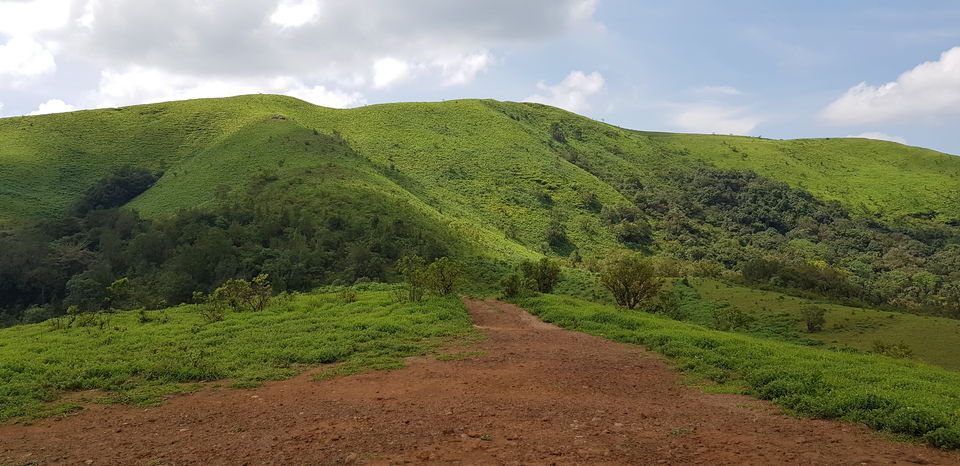 Caution:
1. Even in October,on the 2nd day it was very sunny when we were hiking to the Agni Gudda peak,so stay hydrated and carry hat and sunglasses and energy packs if required.
Even the mere roads here offer the best views!
Other Attractions:
Sakleshwara temple, Bisle View Point and Abbi Falls

Other Tips:
If you have more time on your hands,hike to the kudremukh peak or Mullayanagiri peak and go camping at Chikmagalur.(60kms from Sakleshpur)
As we focus on slow travel, we might not have covered all the touristic spots but the process of the unplanned trip is the one which offers us the joy. In order to find a good stay we took several roads and turns which led us to umpteen number of great views and spots and this adventure is the one we should be looking for in all our travels-The fun is knowing the unknown!