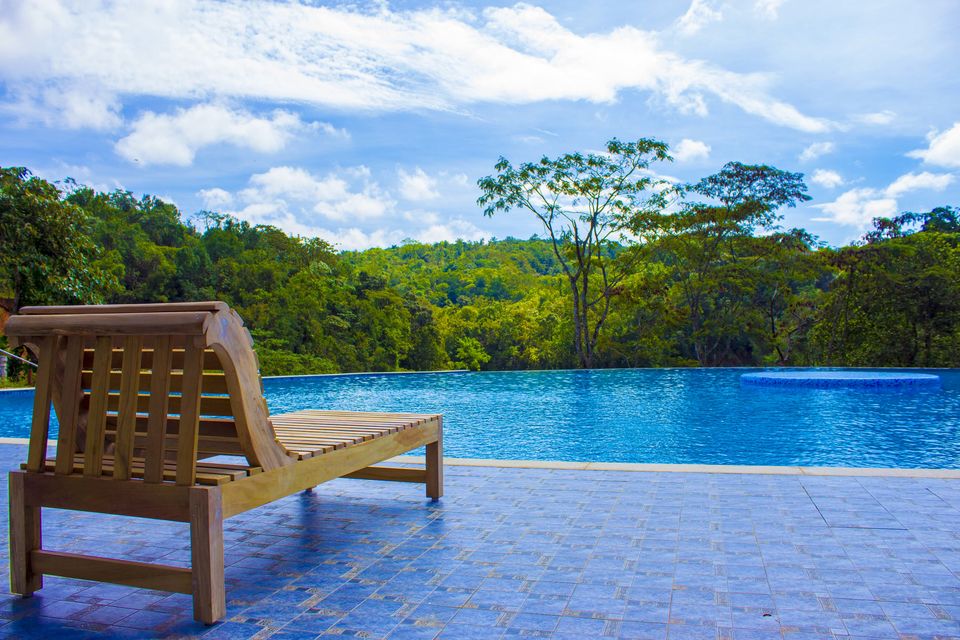 Sakleshpur, a place of lush green peaks with numerous water falls has been a quick weekend getaway for people in Namma Bengaluru for sometime now. Just around a 250 kms of drive from the heart of the city, this hill station is home for a fort, historical places, water falls, temples, and also many exotic undiscovered treks for adventure freaks. With such an abundance with places and activities to do this town is also rich in luxurious resorts to stay for. Here are few hand picked those defy luxury and are also very much close to nature.
1. Mookanana Resorts:
This exotic jungle retreat is located nearer to the picturesque MookanaMane Abbi Falls and Bisle-ghat. The property provides a calm and soothing ambience to guests and also gives a new dimension to luxury with a swimming pool, Bar, and lovely wooden villas to stay for. The place is best suited for family outing and have 3 spacious villas to book for:-
Rooms: Mallige Cottage, Sampige cottage, and Parijatha Villa.
Location: Mookanana Resort, Hongadahalla Hettur Hobli, Sakaleshpur Taluk, Hassan Dist, Karnataka-573134.
Contact Nos: 080-23241577 / 9986127640.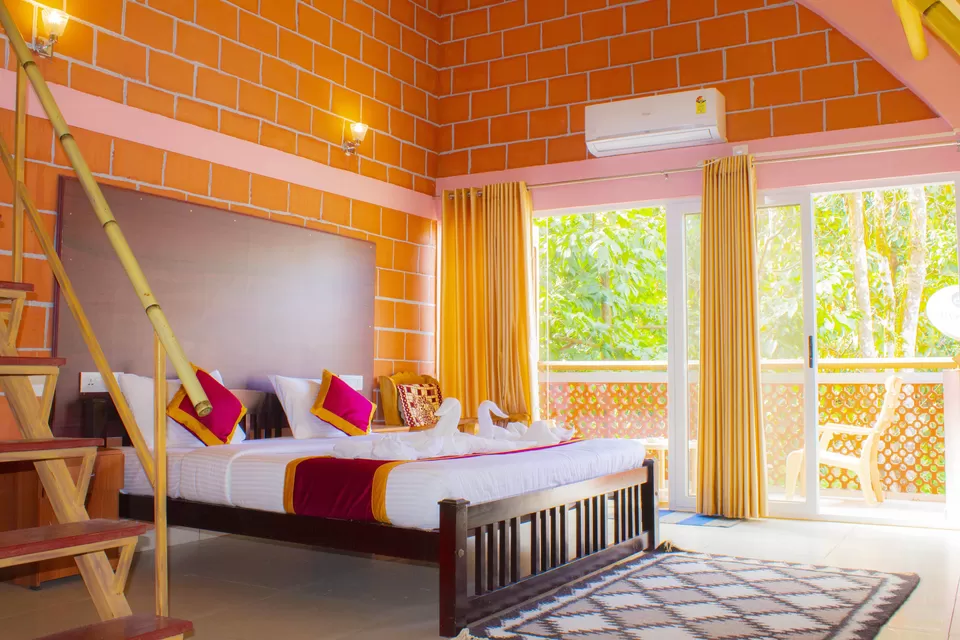 2. Aroha's Eco Hill Resort:
Set on a river bank with hills surrounding it, this Eco resort is a place for your family weekend getaway from Bangalore. This property has inspiring mountains and winding rivers around it provides an opportunity to enjoy a vast range of activities. From exploring temples, other endless activities offered here are Zip line, Trekking, Muddy water rugby, exhilarating waterfall excursions. This resort is also a great option for an office outing as it do have dormitory for big crowds.
Rooms: Wood Cottage, Duplex Cottage, Family Cottage, Dormitory, Tent huts.
Location: BilisareVillage, Hanbal Hobli, Sakaleshpur Taluk,
Hassan district, Karnataka - 573165.
Contact Nos: +91 9845029089, 9900929089.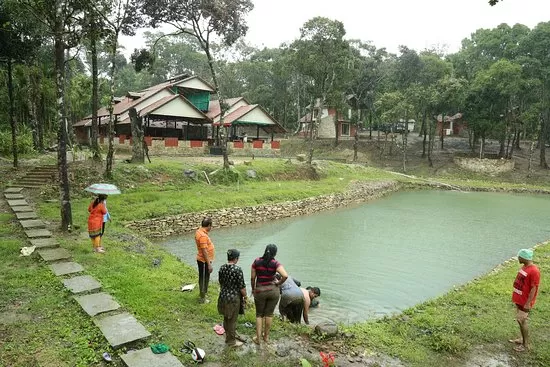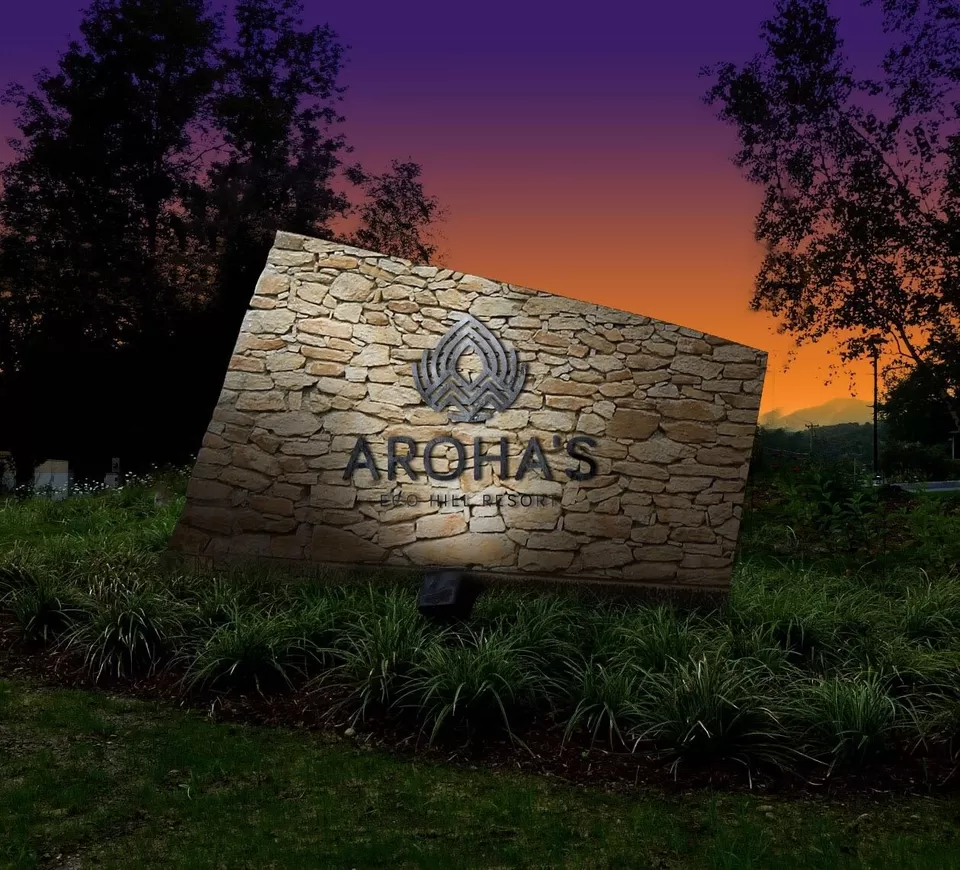 3. Stay Simple Hills Resort :
This resort is a traveler's paradise for who want to completely disconnect from everything else. The resort is a must visit for couples also as they have swiss cottages to offer and they are very cosy also. Most of the cottages are carved out f wood and cos of this reason you wont feel like you are within nature even inside the rooms. One can also unwind in the coffee plantation nestled right next to the property. This place is much for a family outing and a couple outing. The resort also offers plantation walk, outdoor games and also campfire at night within the tariff.
Rooms: Non AC cottages and modern Swiss cottages.
Location: Nelagalli Village, Hanbal Hobli, Sakleshpur, Karnataka 577132.
Contact Nos: +91 7846011011, 094813 89629.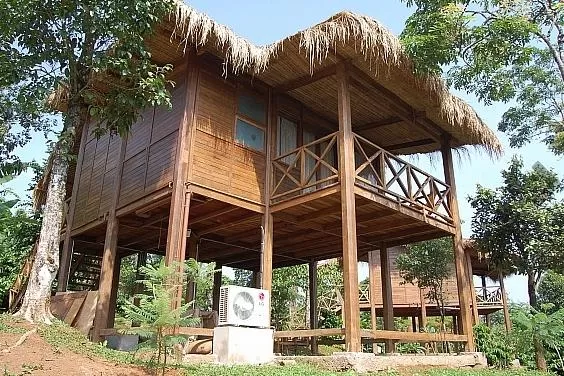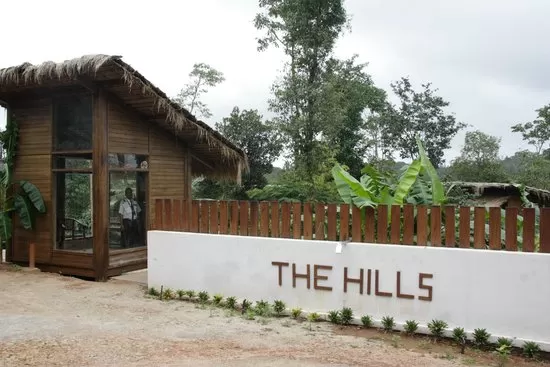 4. Rotti-kallu Resort:
Named after the Rotti-kallu viewpoint, this resort is something which is famous among bangloreans. Many families and also office groups enjoy their weekends here in this resort.The road connectivity is also very good. The property is spread over 20 acres with a stream passing on and gives an exotic touch to the resort. All the age groups people and couples to groups opt this resort and come with a lots of memories with them. The activities done here are water football, tarzing, outdoor trekking to the nearby scenic spots, beach volley ball and many more. The best part is children have an ample place to indulge in nature here.
Rooms: Premium cottages, Standard cottages, and Dormitory.
Location: Rottikallu Road, Hanbal Hobli, Bilisare village, Sakleshpur Taluk, Achanahalli, Karnataka 573165.
Contact nos: 8095052225, 9008002550, 9483175373.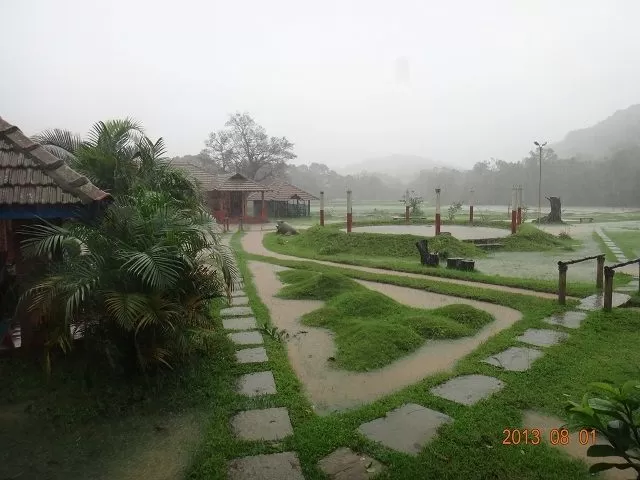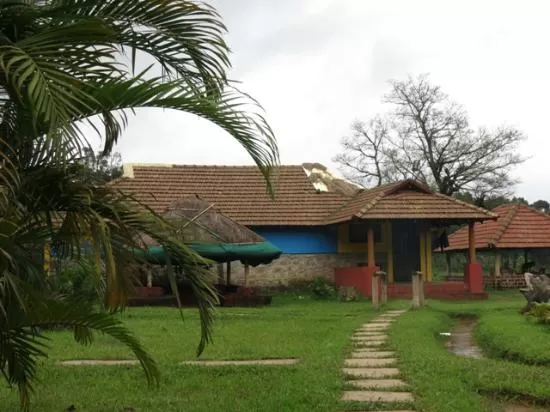 5. Eka Resorts:
This property is also very close to nature with pepper plantations all around adding an aroma to your stay. You can lookout for rejuvenation, romantic getaway, tranquility, comfort and an awesome food here. The farms surrounding this resort makes stay much into nature and also an exotic outing from hustle and bustle of Bangalore. Totally there are 12 luxurious cottages few facing pool and few are non pool facing rooms. The activities those can be done here are swimming, tennis and also has a large kids play area, the reason why families opt this place to stay.
Rooms: Cottages in various sizes.
Location: SH 107,Hethur Post,Sakleshpur Taluq, Hallibylu, Karnataka 573134.
Contact No: 094808 91918.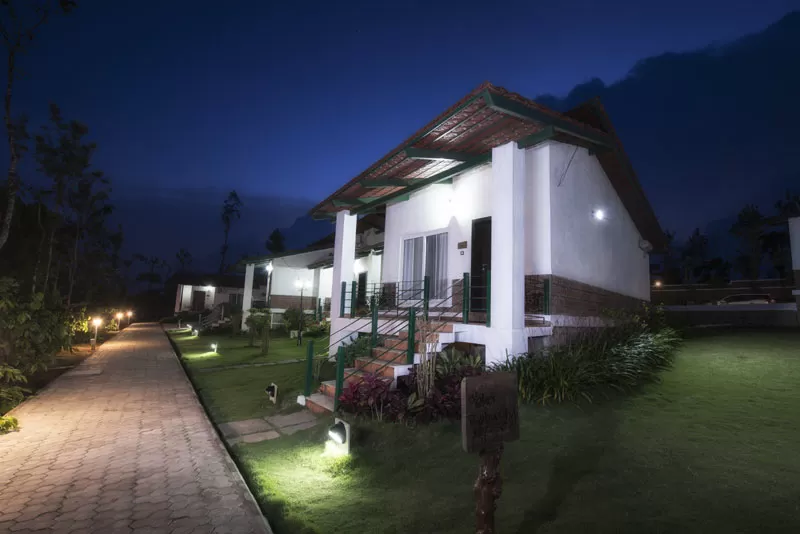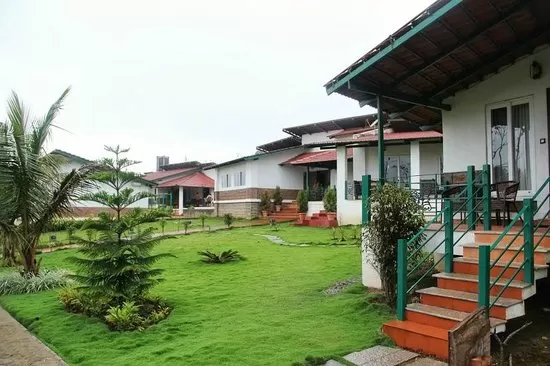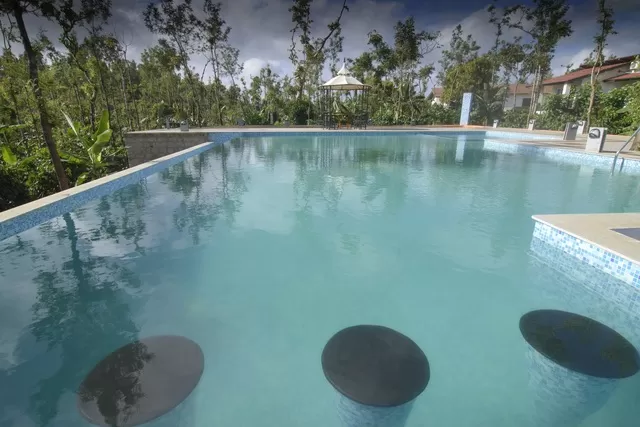 This is the most complete Vaubanesque star shaped fort of India and also very well maintained by the local authorities presently. One has to hike few steps to get onto the entrance of the fort and the view from the top of the fort is mind blowing as you can see the dense jungle below and also the state highway can be seen. This fort is a must visit if you are also going to Mangalore via Hassan.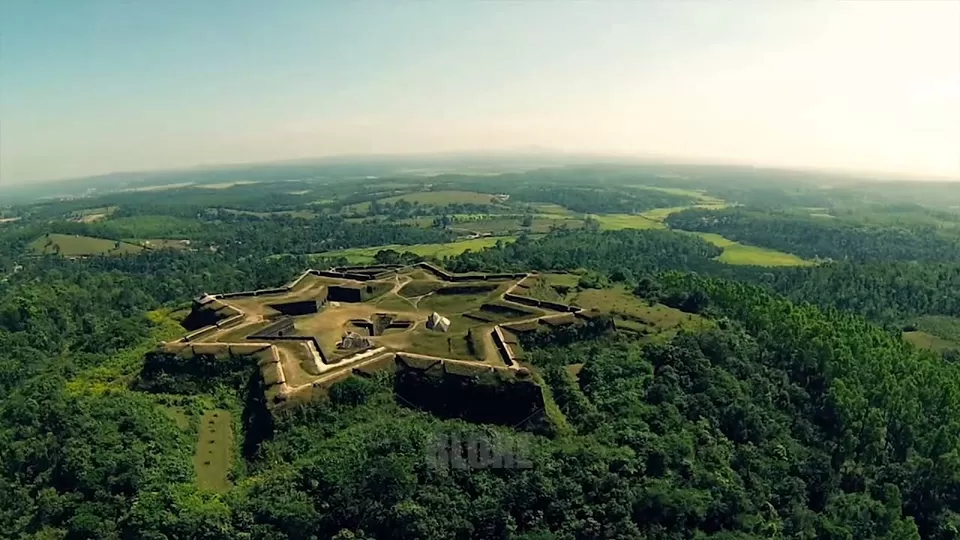 Around 5 km from Bisle towards Kukke Subramanya there is beauty spot of Bisle called Bisle Betta or Bisle View Point. From here one can see the mountain ranges of Kumara Parvatha (1319 m) of Dakshina Kannada district, Pushpagiri (1712 m) and Dodda Betta (1119 m) of Kodagu district and Patta Betta (1112 m) and Enni Kallu (900 m) of Hassan district. The highlight of this point is that the view has a valley, with Giri River separating the beauty point and these mountain ranges. This comprises of rare species of birds around.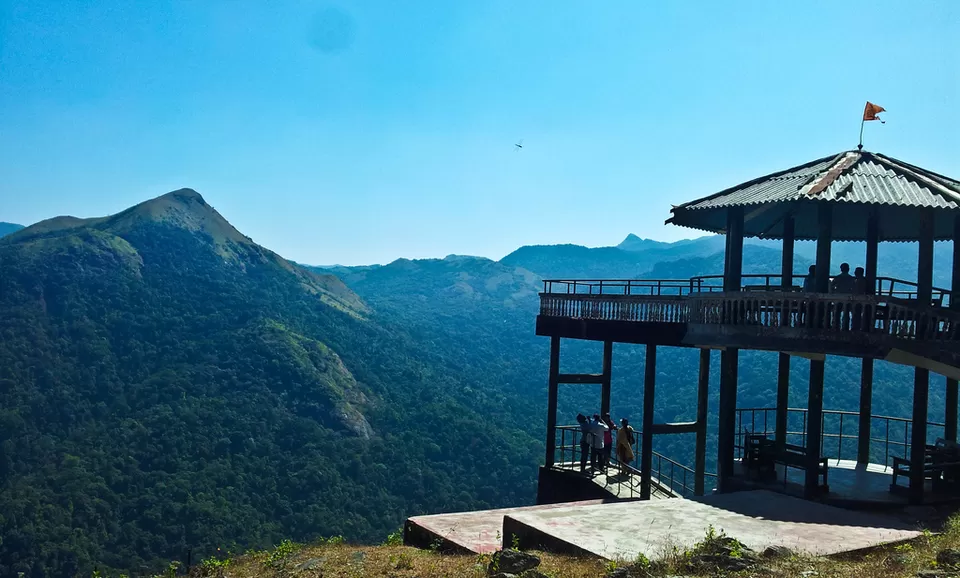 The Jenukallu gudda trek can be done in one day and is a moderate trek. With no experience of trekking, this might feel a bit exhausting. But the view from the top of the summit is really breath taking. The western ghats seen from here is intriguing. Other hill or a point called Etthina Bhuja is also seen from jenukallu gudda.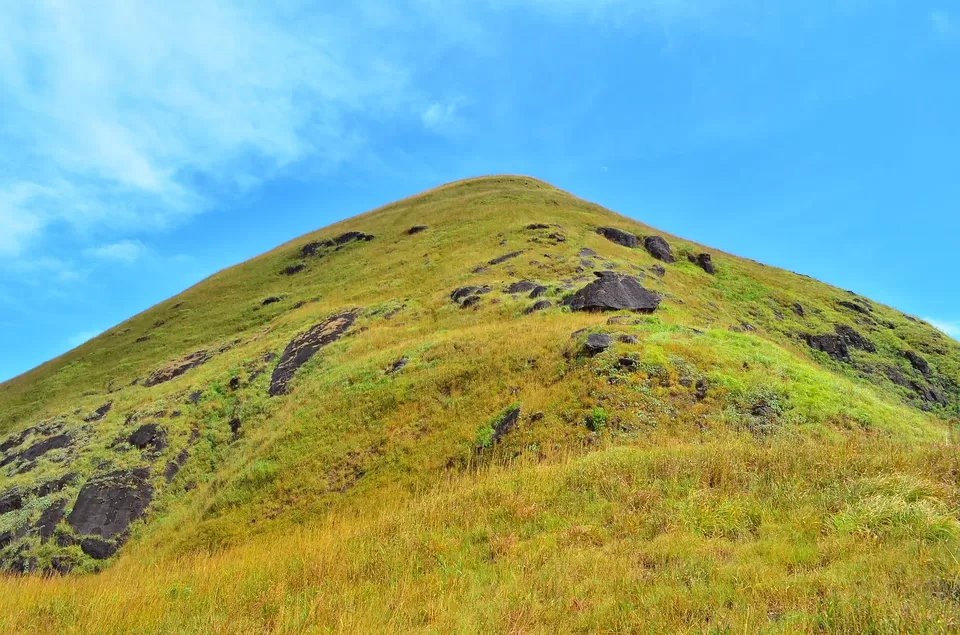 So, for your next weekend getaway from Bangalore, you have got an awesome collection of stays and also a lush green hill station which can be visited all around the year. Go Ahead and book your stays in one of these resorts those defy the best of mother nature and luxury blent in it.
Have you stayed in any luxurious resort for a weekend. Then you can share your travel stories here.
Happy Travelling!!!
Frequent Searches Leading To This Page:-
luxury resorts near Bangalore, coorg packages for 3 days, luxury resorts in karnataka, family holiday packages of karnataka, karnataka holiday tour packages for couple, weekend getaways from bangalore