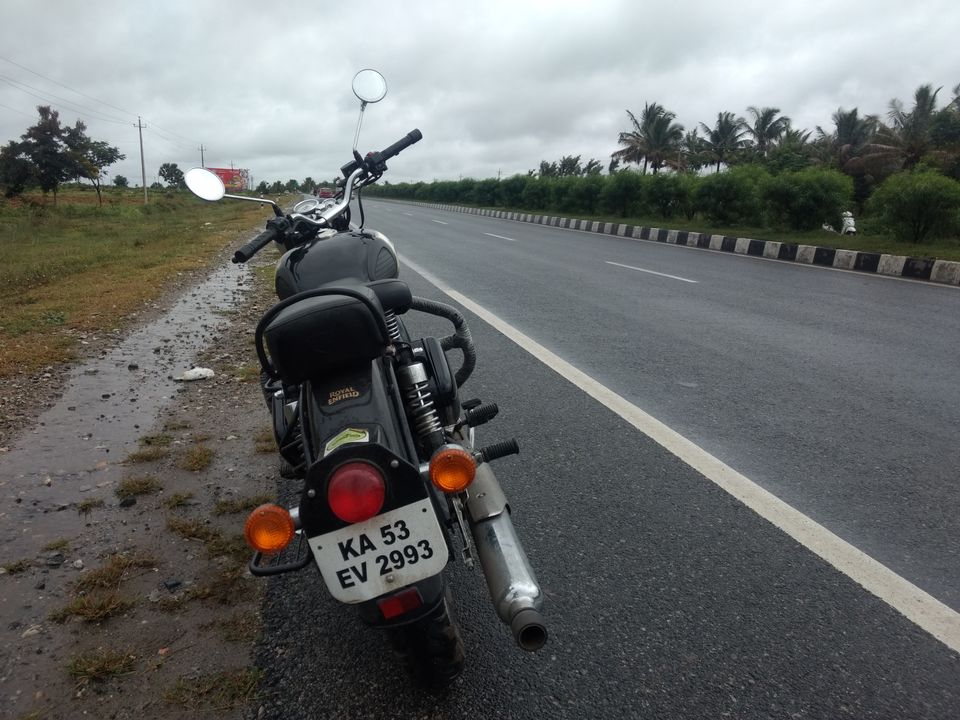 So me and my roommate came home on Friday and we both kinda hinted to each other that we desperately need to go somewhere this weekend. Somewhere out of the hustle and bustle of Bengaluru.
Sakleshpura had been on our minds for long hence we decided to leave for Sakleshpura the next morning. But our lazy asses still didn't start to plan for the trip, that is, until I decided to atleast google the route and places to visit. However I forgot to google the weather at Sakleshpura and I was going to regret that later.
Anyway, we woke up at around 5 AM on Saturday and packed a pair of jeans, a Tee, towel and a jacket. We left for Sakleshpura on our trustworthy Royal Enfield 350 cc classic at around 6 AM from Whitefield.
So, on Friday, I had prepared an itinerary as follows:
Saturday:
1. Manjarabad fort
2. Coffee estates / search for home stay
3. Bettada byreshwara / Bhairaveshwara temple - Abbi falls are on the way.
4.Jenukallu gudda (optional)
Sunday:
1. Hanbal falls / magajahalli falls
2. Belur - chennakeshava temple , hoysala emblem
3. Halebidu - hoysaleswara temple , archaeological site, jain temple , kedareshwara temple
--------------------------
Well, call it the luck being in our favour, everything went as planned.
After coursing through the National Highway 75, we reached Hassan and then We reached Sakleshpura. The first thing we had on our Itinerary was Manjarabad Fort hence we went straight to the location, thanks to Google maps. We parked our bike on the roadside. A flight of stairs led us to the fort. The fort is built shaped like a star unlike conventional round fortresses. The protruding corners of this star shaped fortress, I'm sure must have wreaked havoc on troops trying to storm the walls as there is no possibility for a blind spot where the attackers could have gained momentum. We started walking on the wall from one of the corners and got to see the scenic views from each and every corner until we came back from where we began. The fort was a treat to the eyes. After spending some time, we decided to descend and find a home-stay to spend the night.
We started towards Raxidi estate and on the way, we came across several advertisements for home-stays. We called all of them up and found availability at the Guddada Siri Home stay. The owner informed us in advance that we won't be able to get signal up there hence the only mode of payment there would be by cash. Otherwise we can pay through Tez. We decided to push our luck and check it out first before deciding if we should stay over there. So we started our journey on the stone-valley resort road. I was using Jio as carrier and my phone was receiving LTE signals till Habbi falls.
Guddada Siri is at a beautiful location. It is surrounded by lush green forests and coffee plantation. The way that leads to Guddada Siri can't be called a motorable road but if you have driving skills, you can take a four-wheeler to the resort. We pretty much got off-roading vibes on the way. We liked the location and since we didn't have cash, we traced our route back until we received LTE signal.
The price is on the higher side. We transferred ₹5000/- ( ₹2500.00 per person) via Tez to Ashish (9035337161) and came back. The staff is really polite and friendly. By the time we reached, it was 2:00 PM already. We changed our clothes as jeans and shoes were smeared in mud and we were soaking wet. We didn't see the sun or in fact, it never stopped raining while we were in Sakleshpura. The lunch was ready and we were served. The food was delicious.
We decided to play mud volleyball and we thoroughly enjoyed it. Zipline wasn't working. After playing for a while we took a dip in their unique infinity pool. The water was muddy but I can't complain as it was an outdoor pool and it was raining continuously.
Habbi falls is at a walkable distance from the resort. We went to the falls via a shortcut on foot.
After we came back, we were served snacks and delicious coffee. The staff started preparing for the bonfire and we took some rest. The rooms were neat and clean, I must say. And you get hot water 24*7. We played games to kill the time with fellow travellers. I gave archery a shot while my friend played badminton. At around 9:45 PM, we were served dinner. I loved the traditional 'Akki roti' which is a delicacy in this part of the state. We then sat by the fire for a couple of hours and discussed the plan for the next day. It was decided to go to the trek in the morning to the Jenukallu gudda peak and then come back to resort and check out. We would then go to Belur.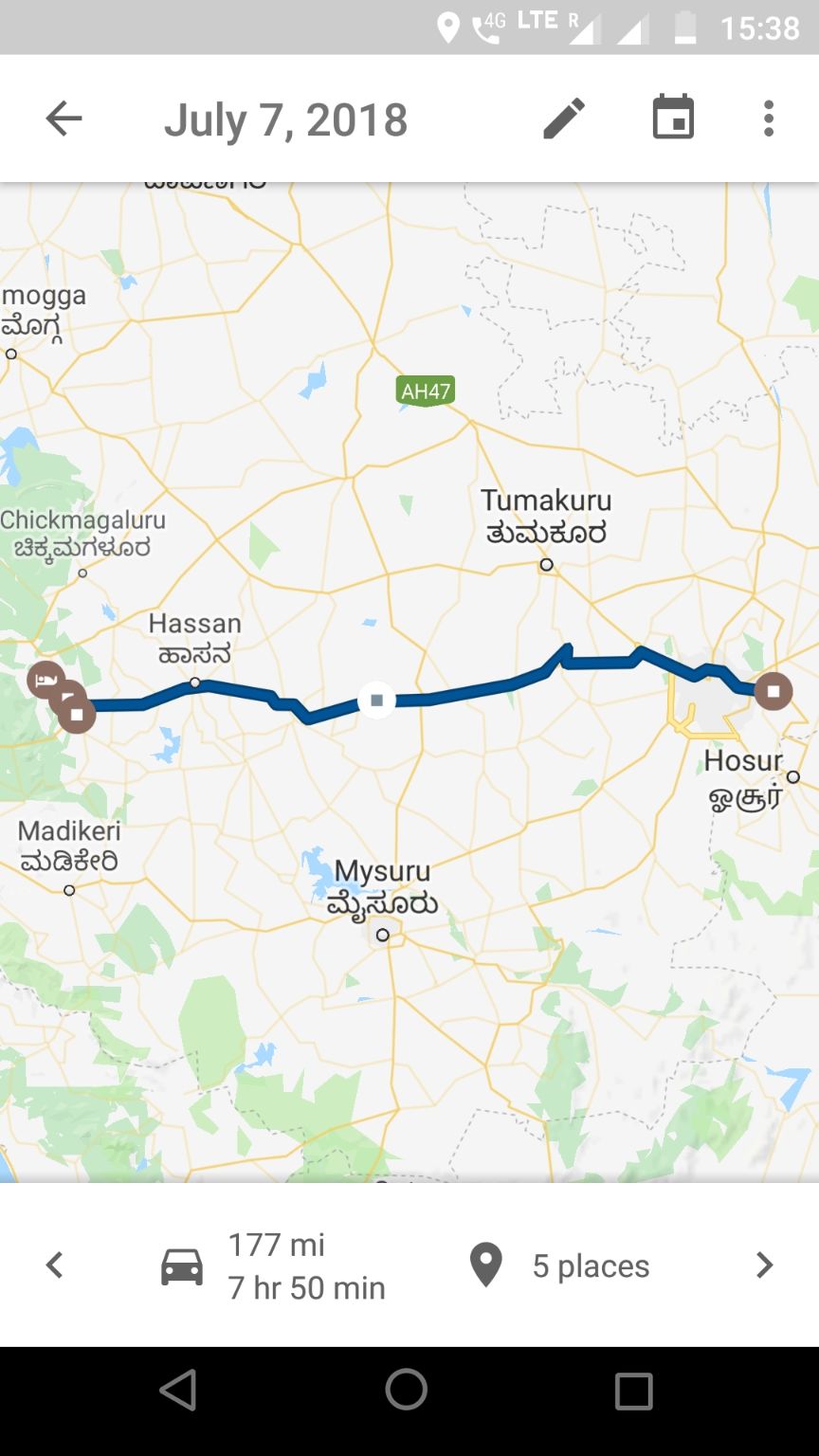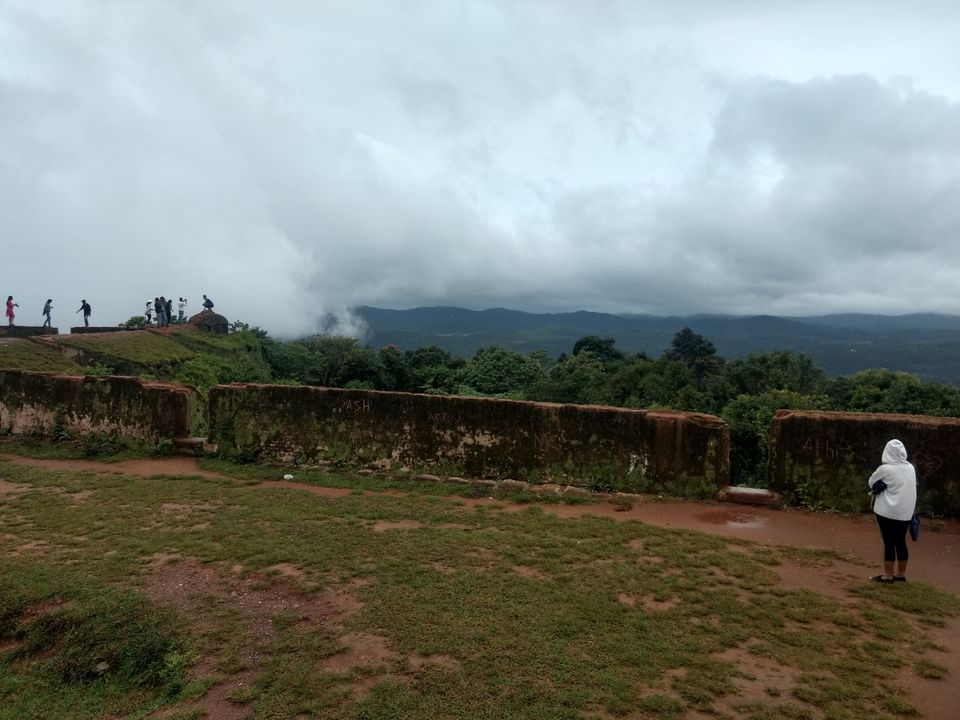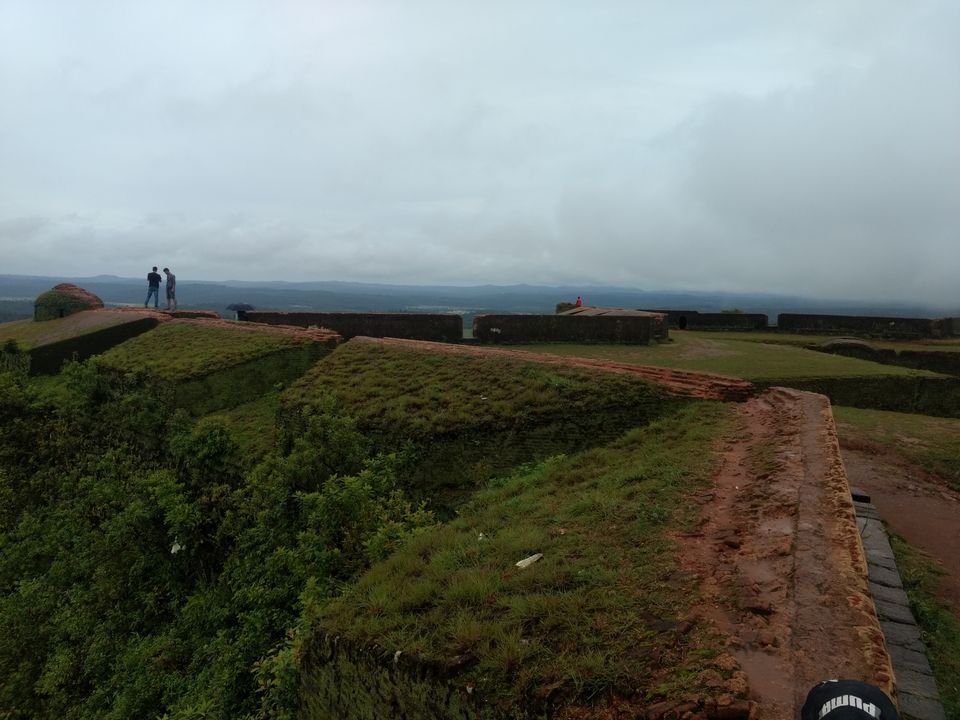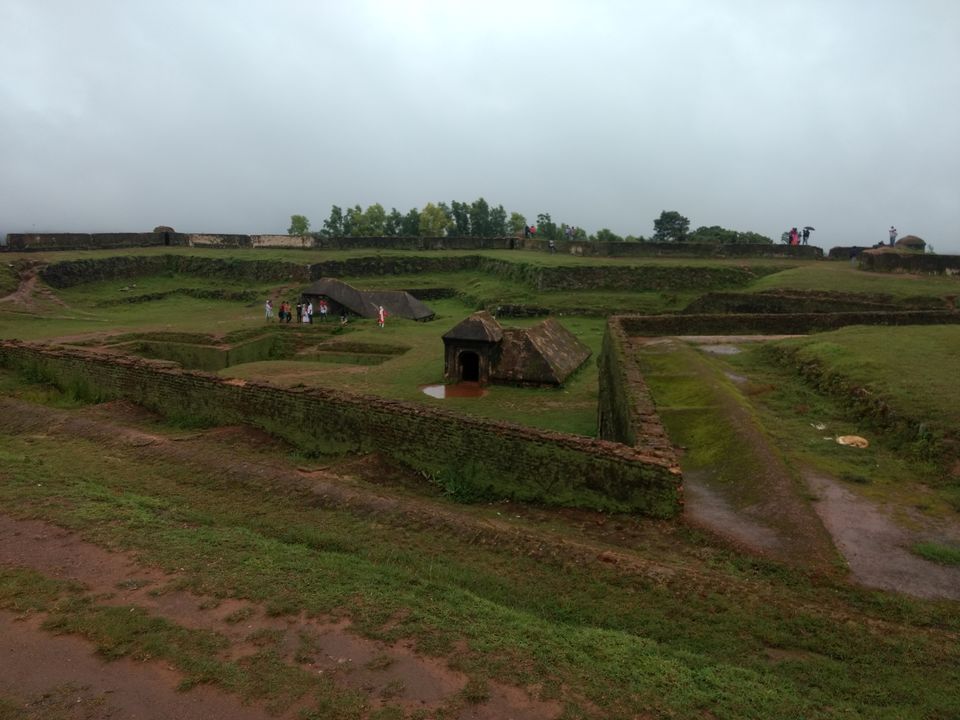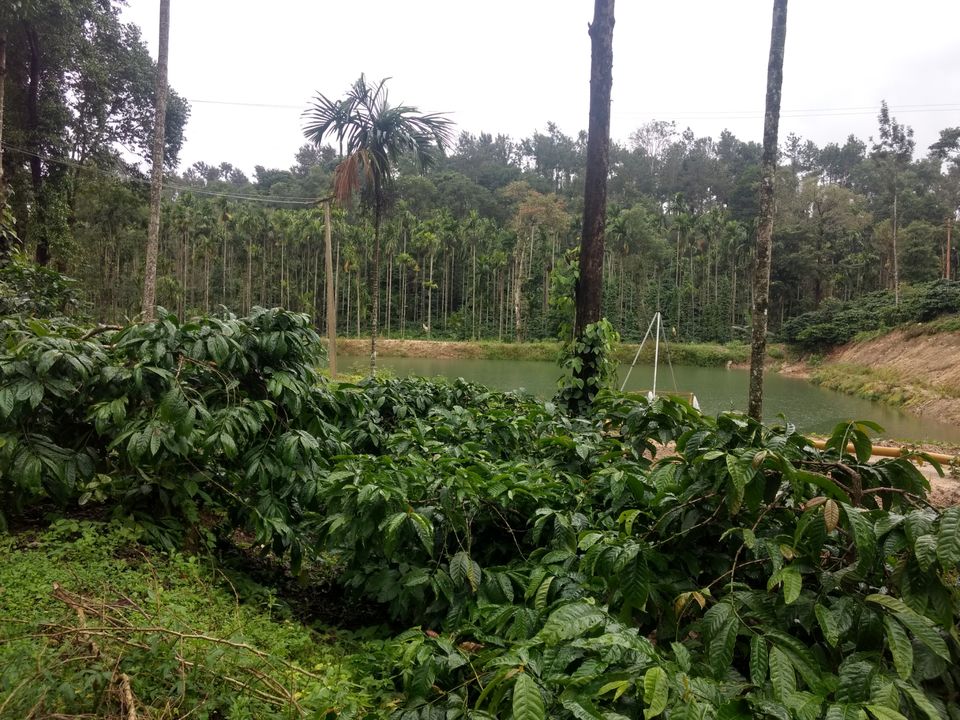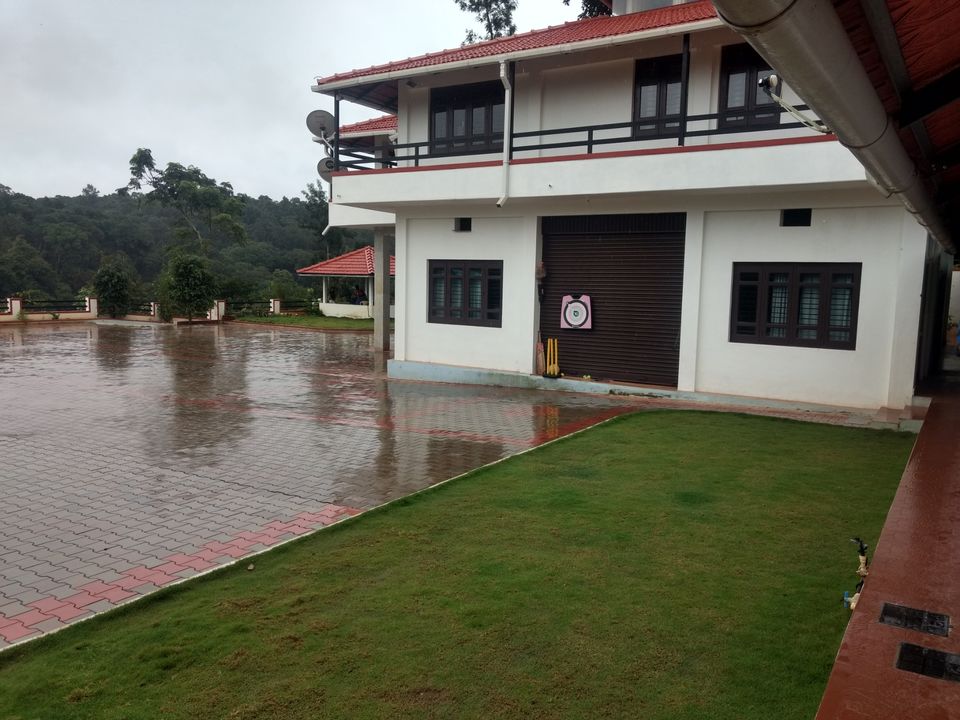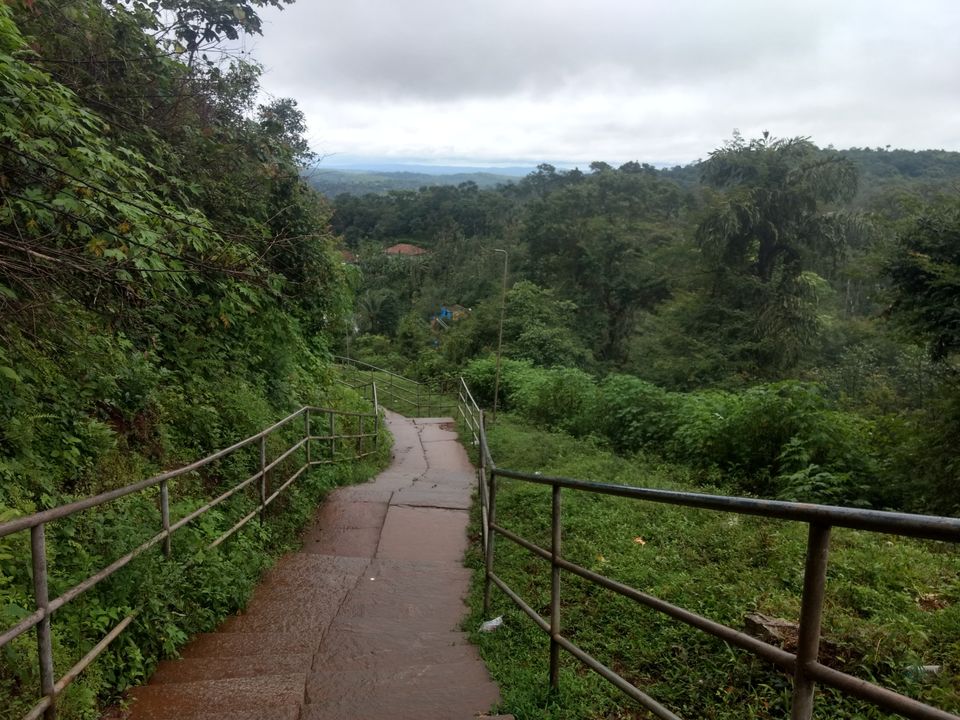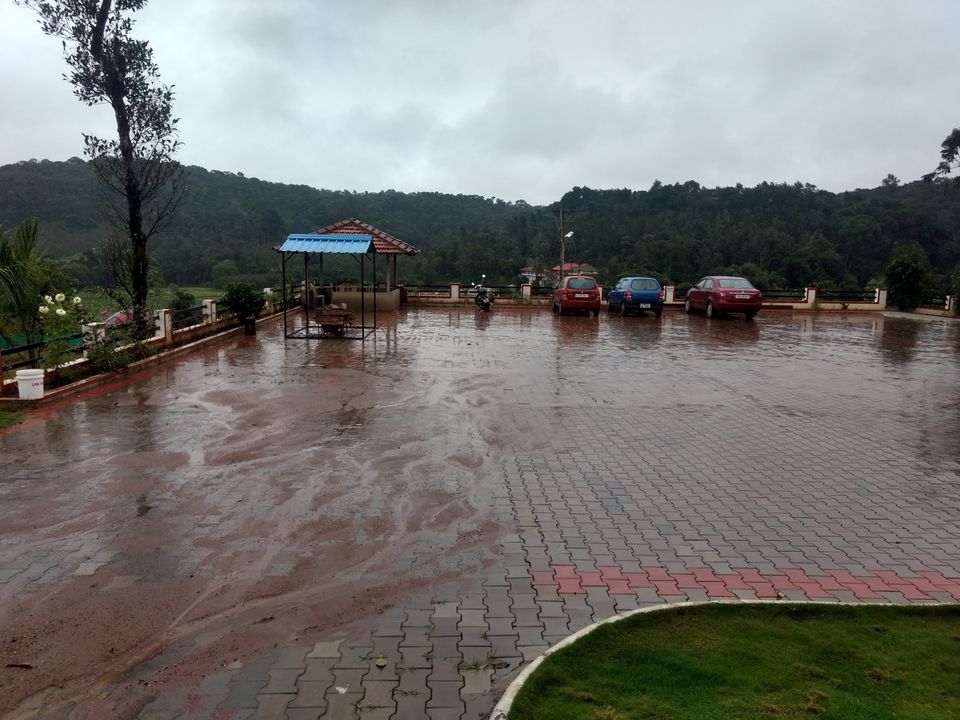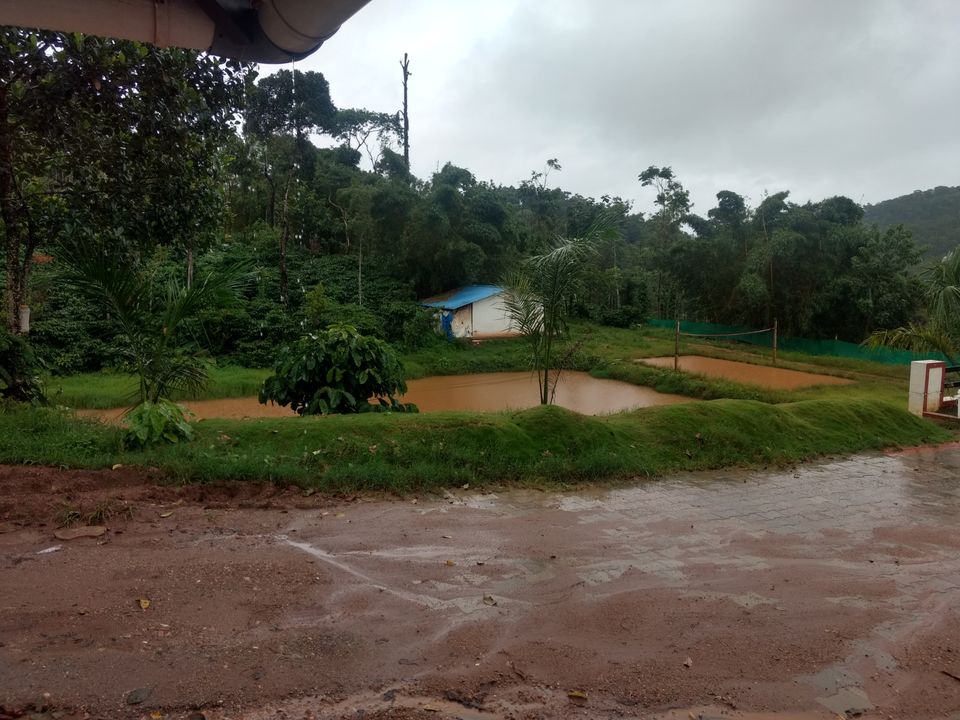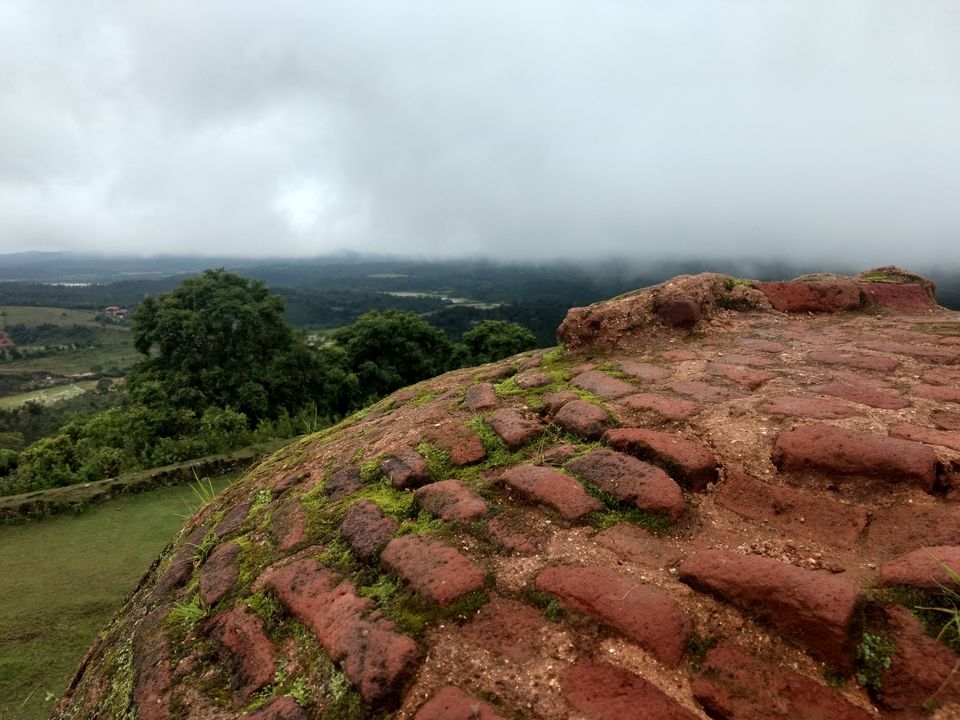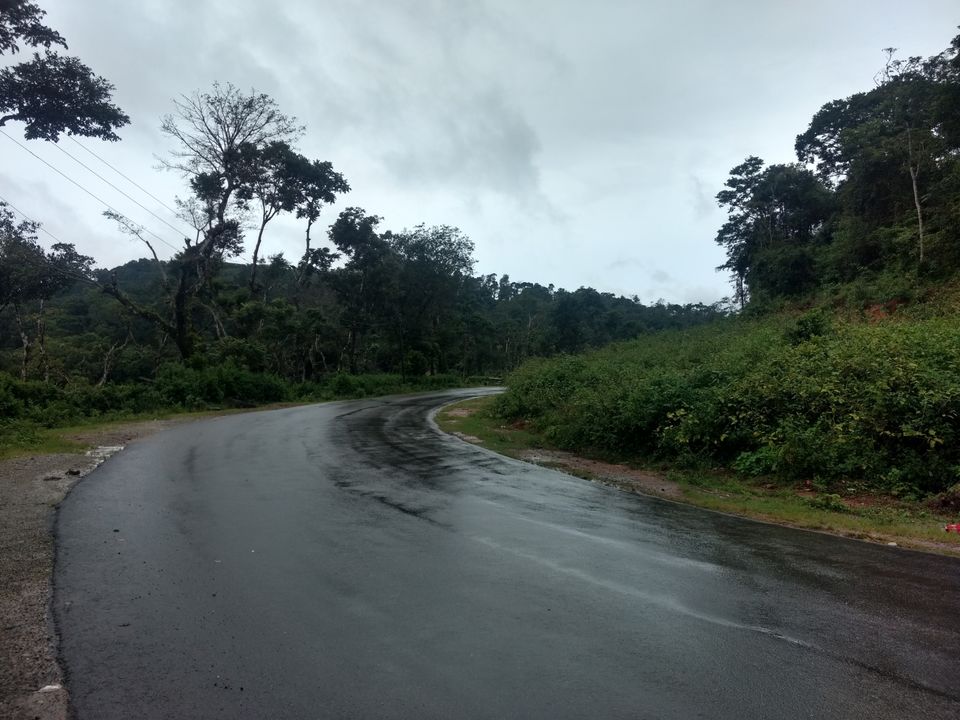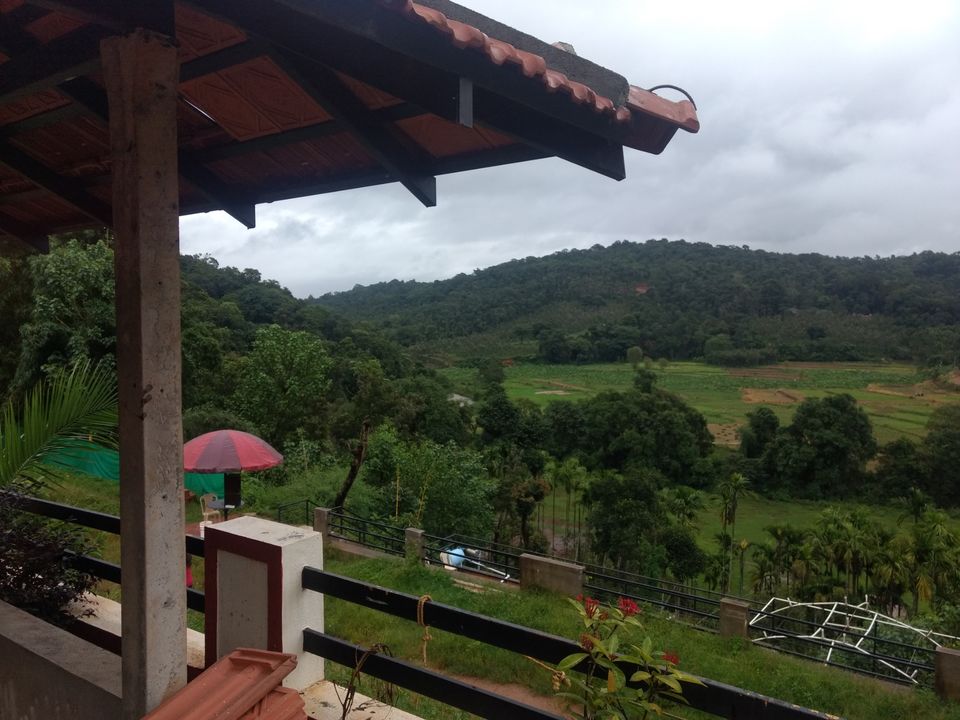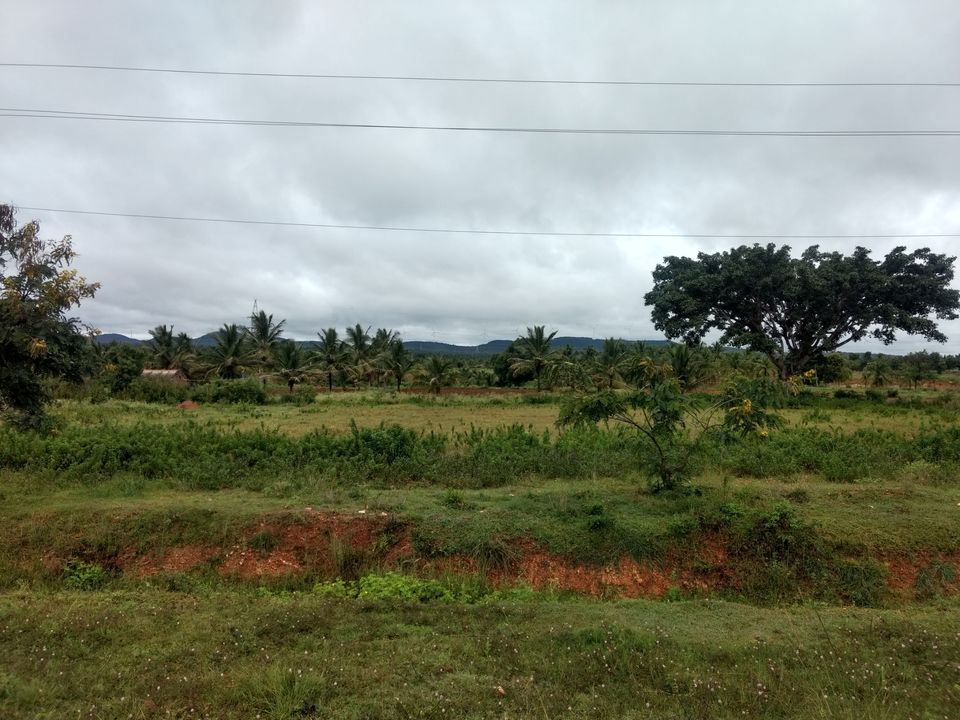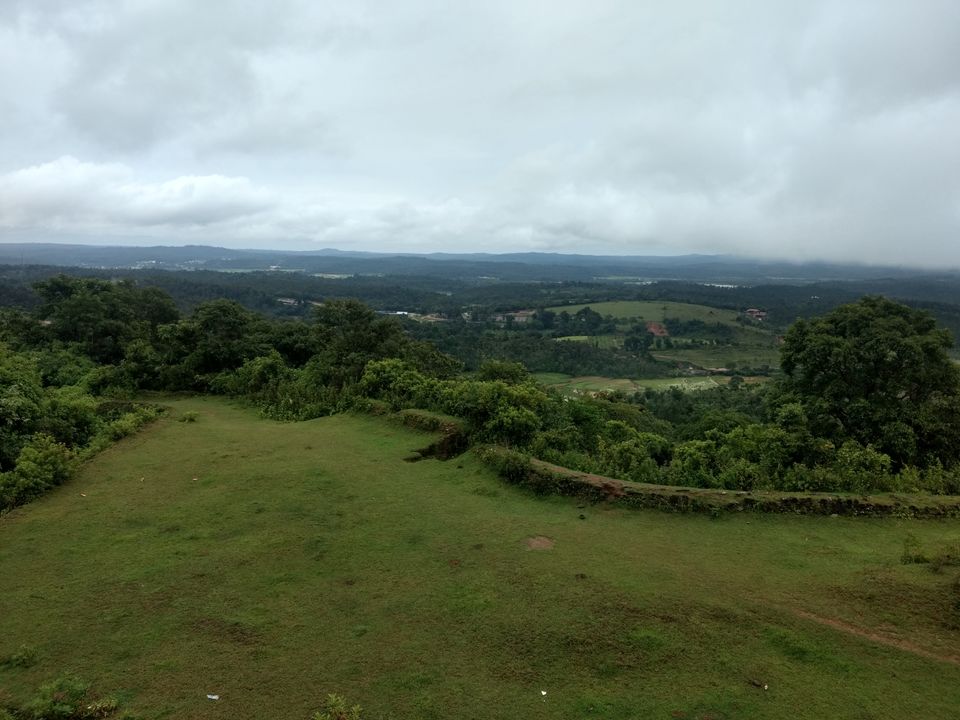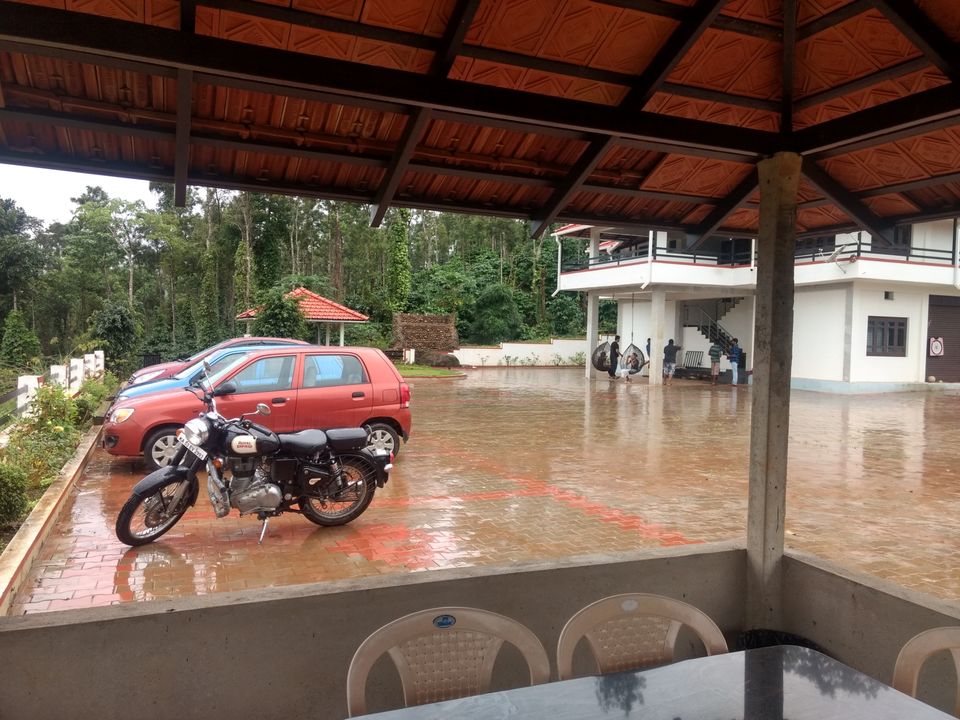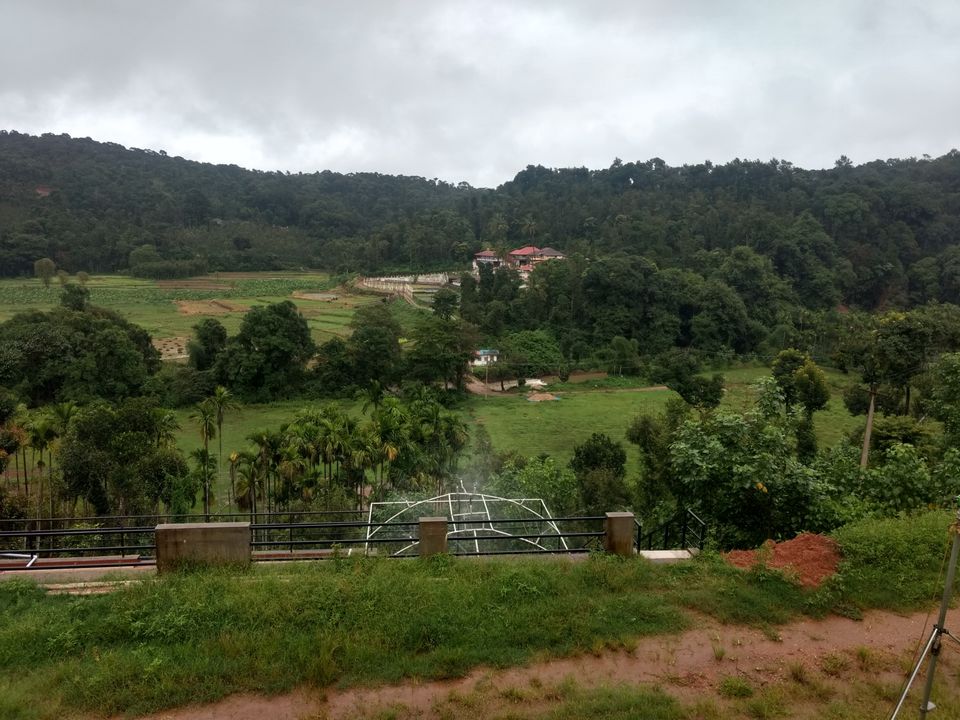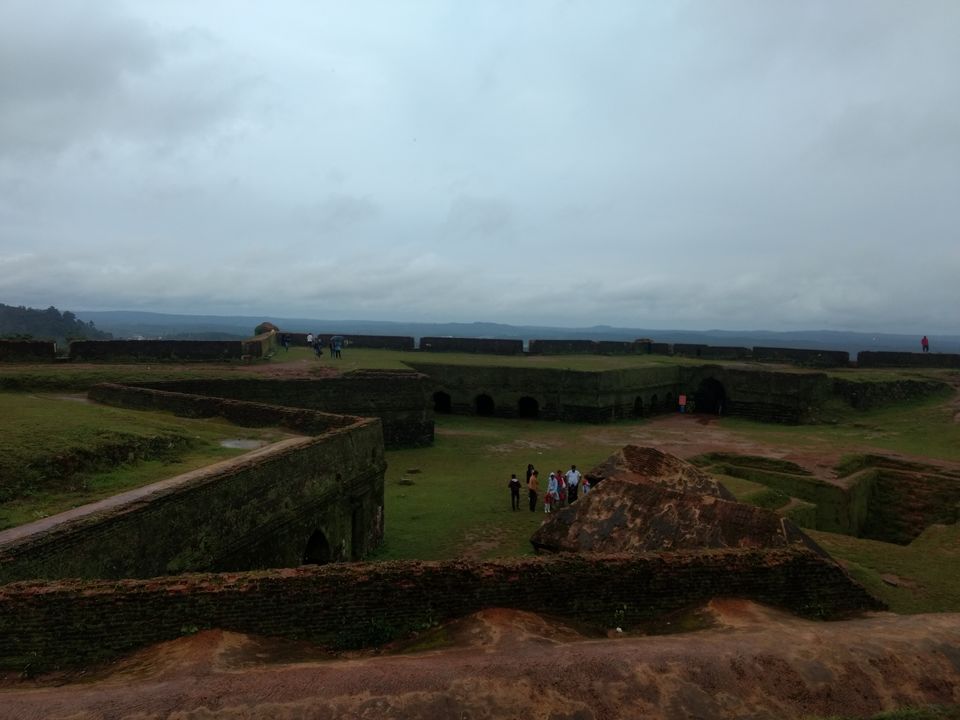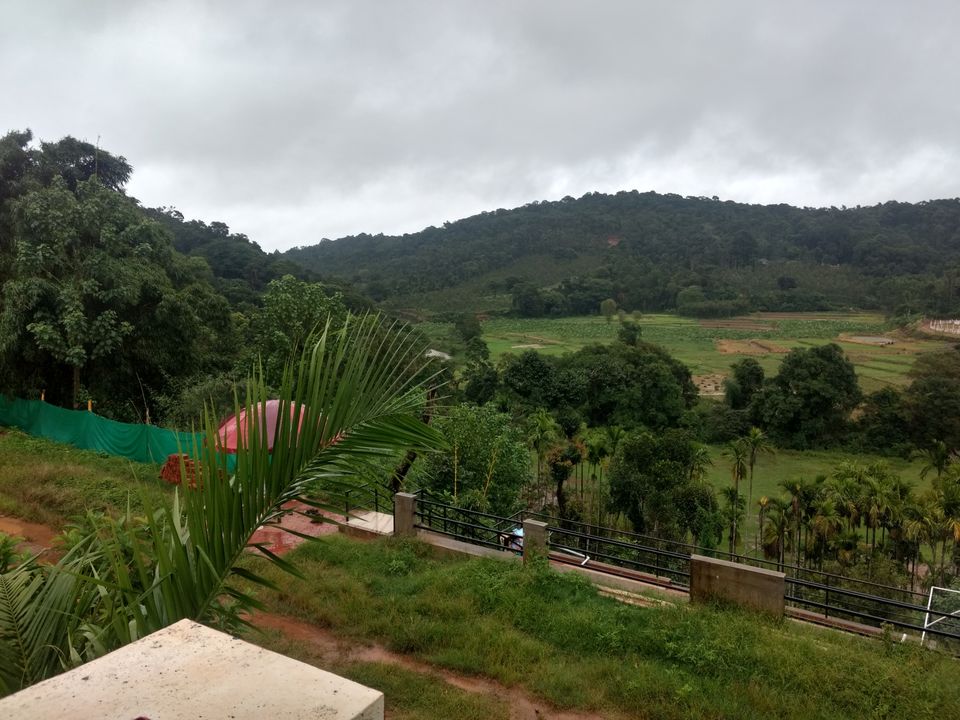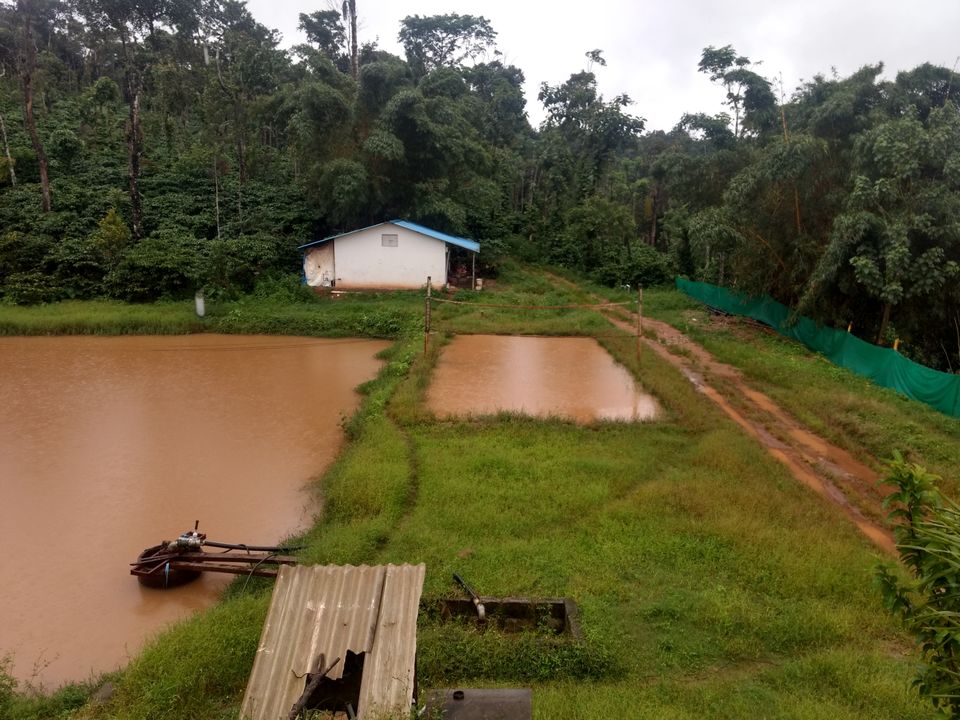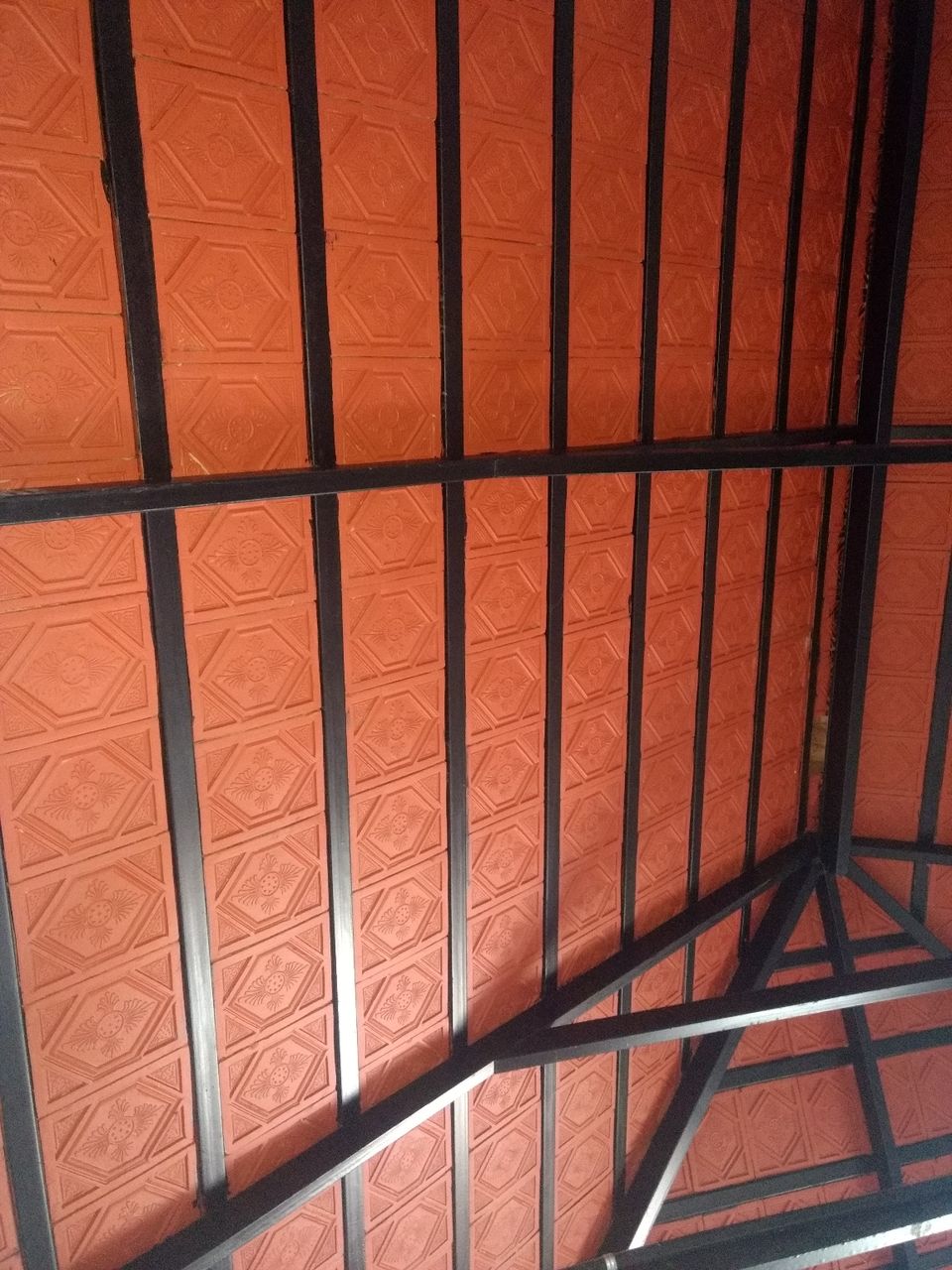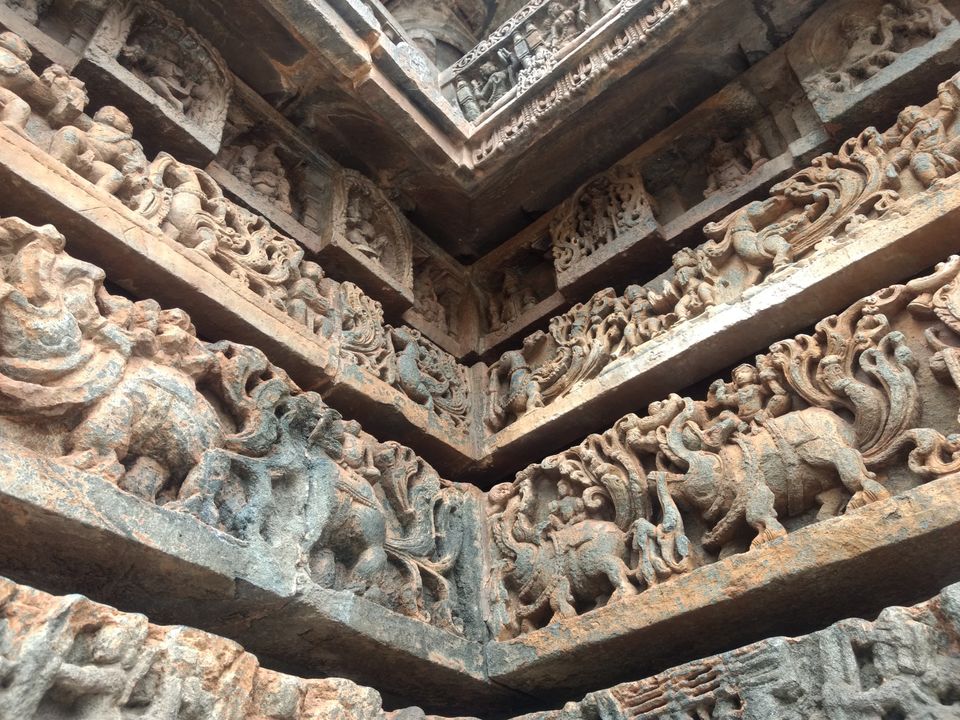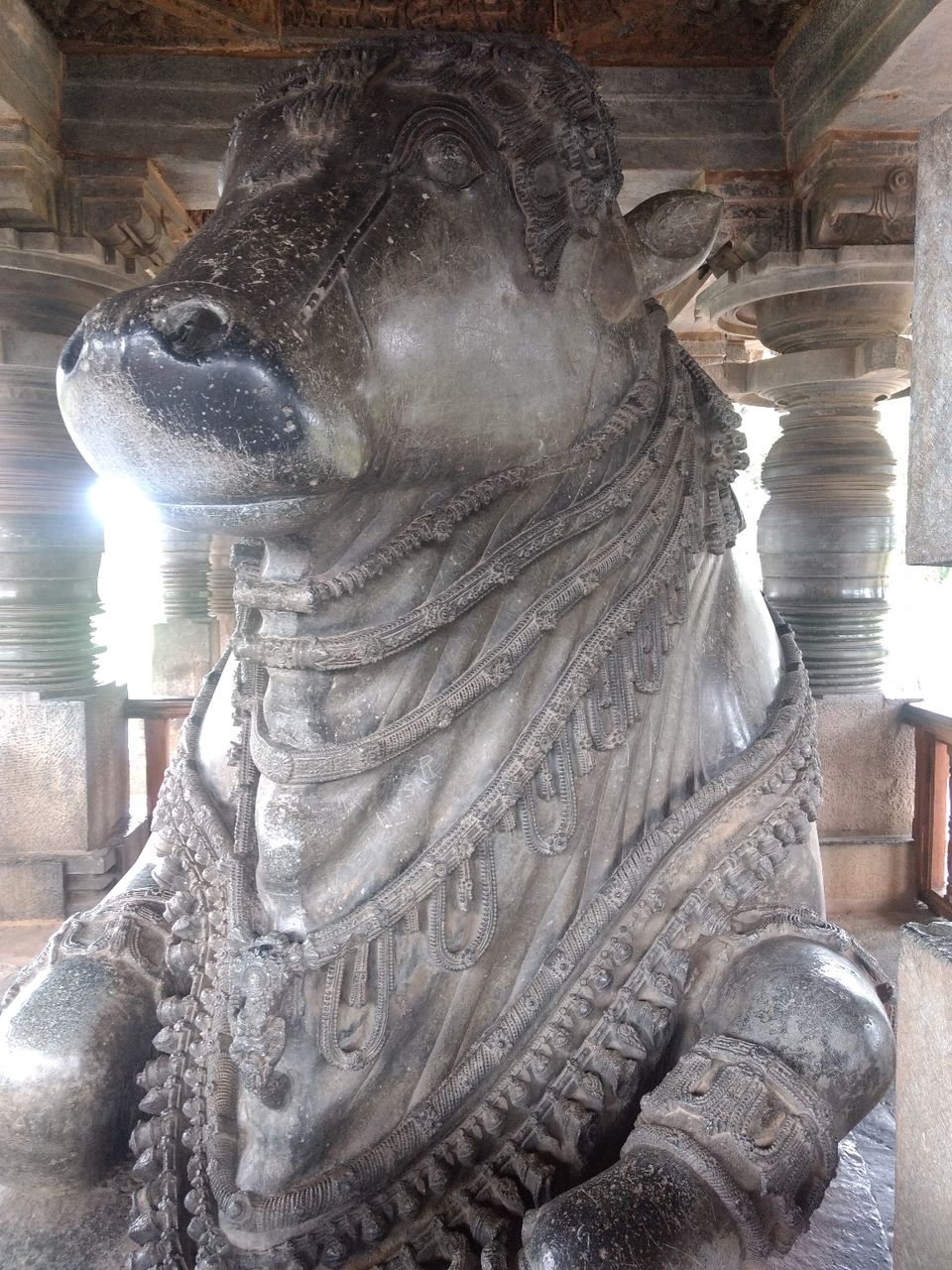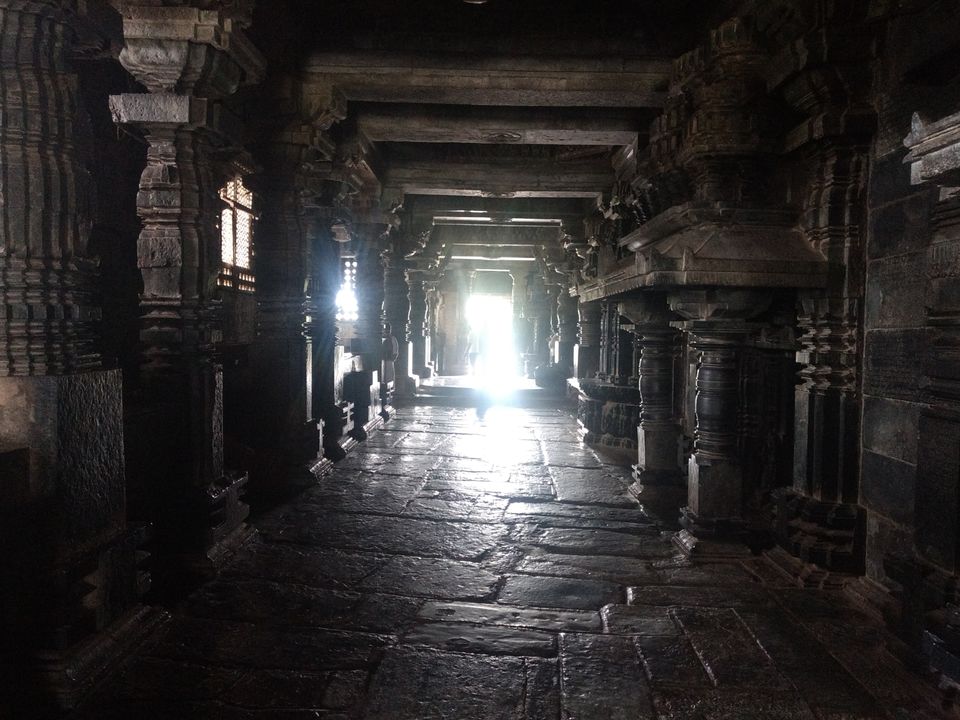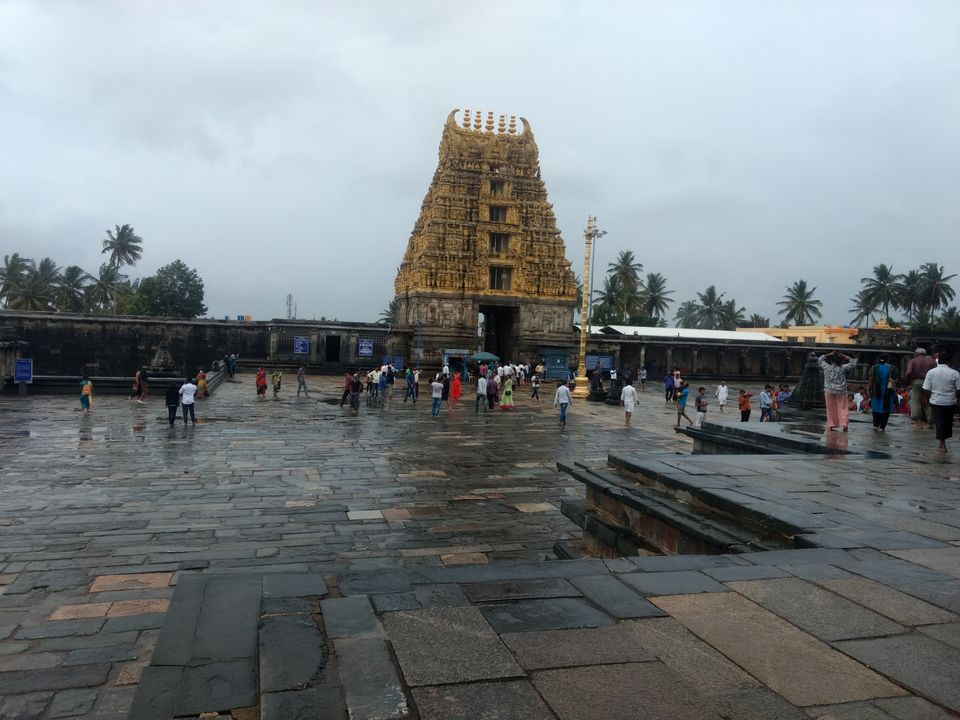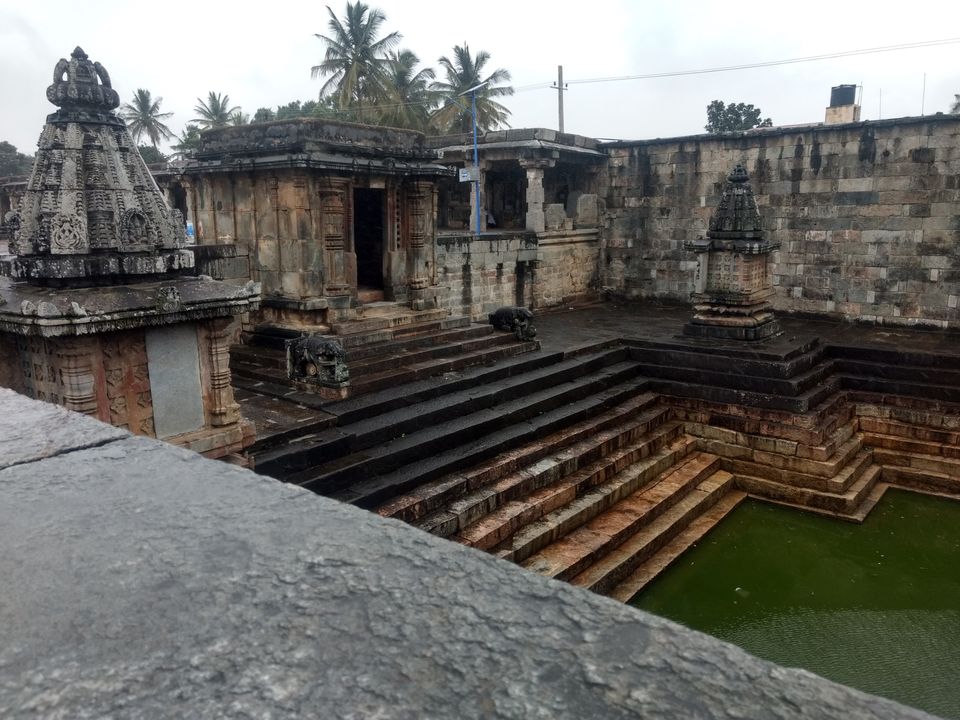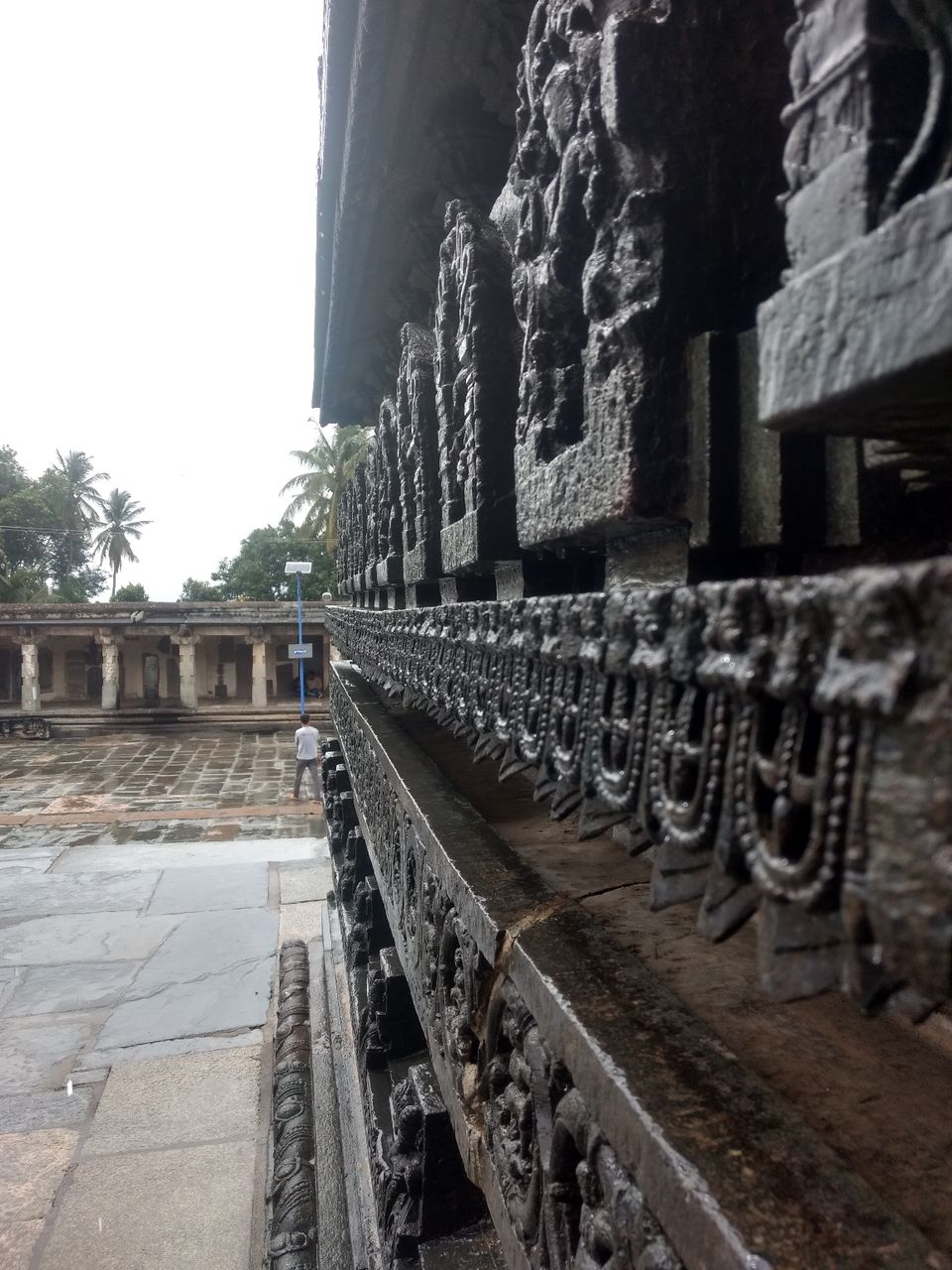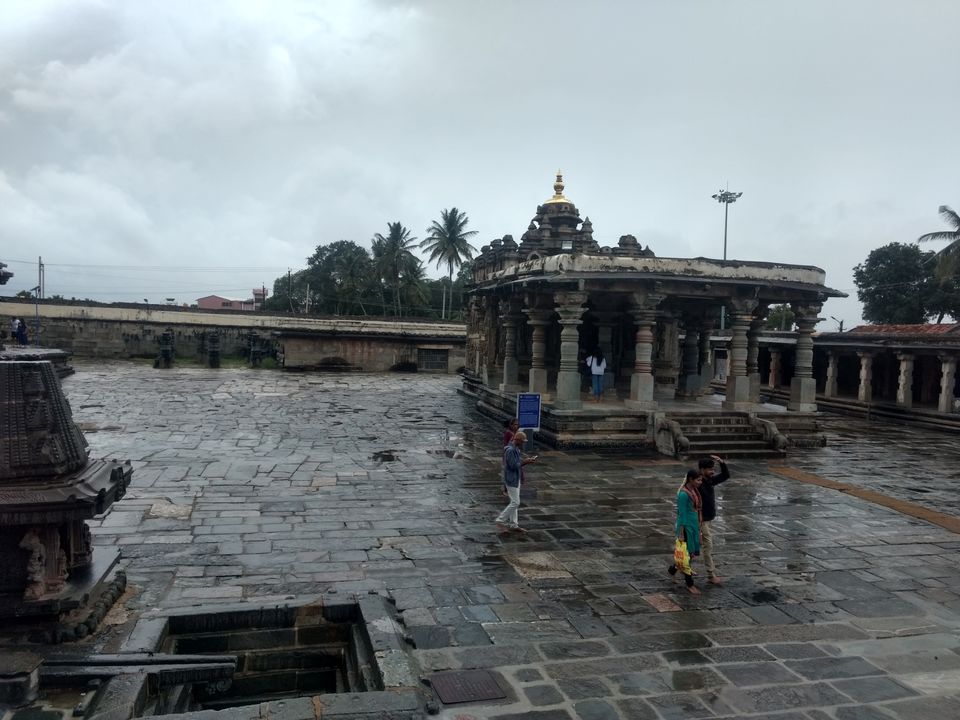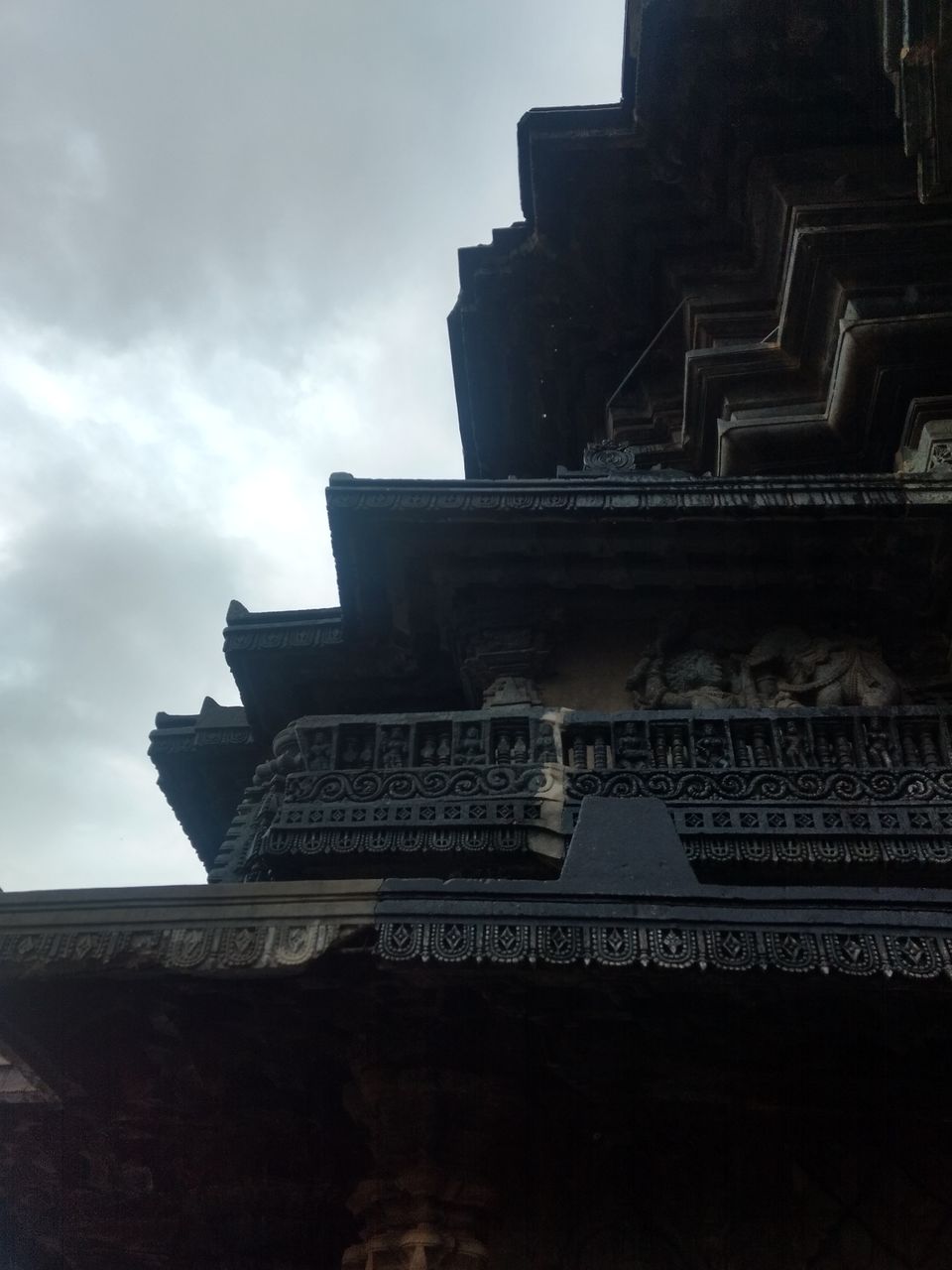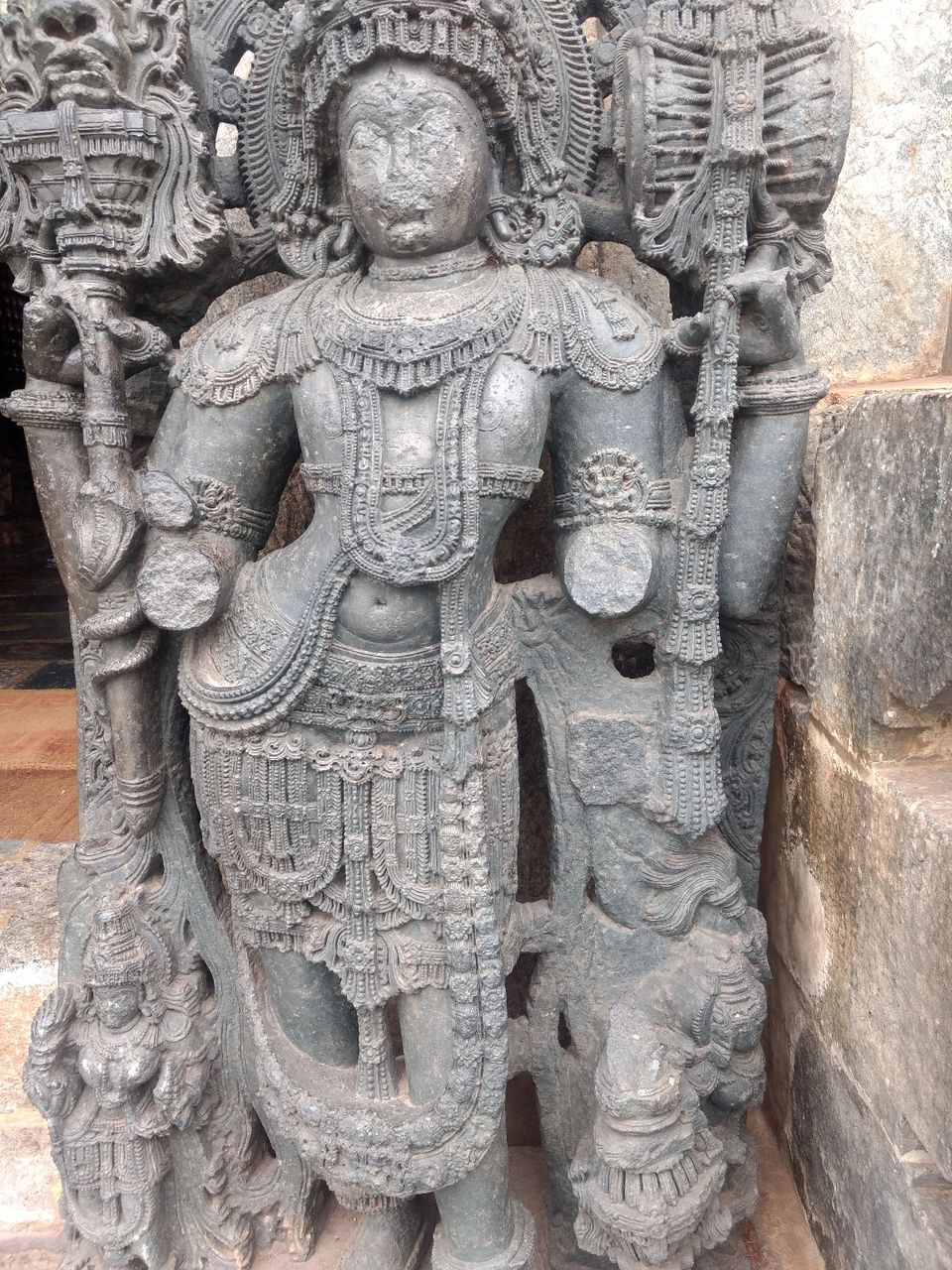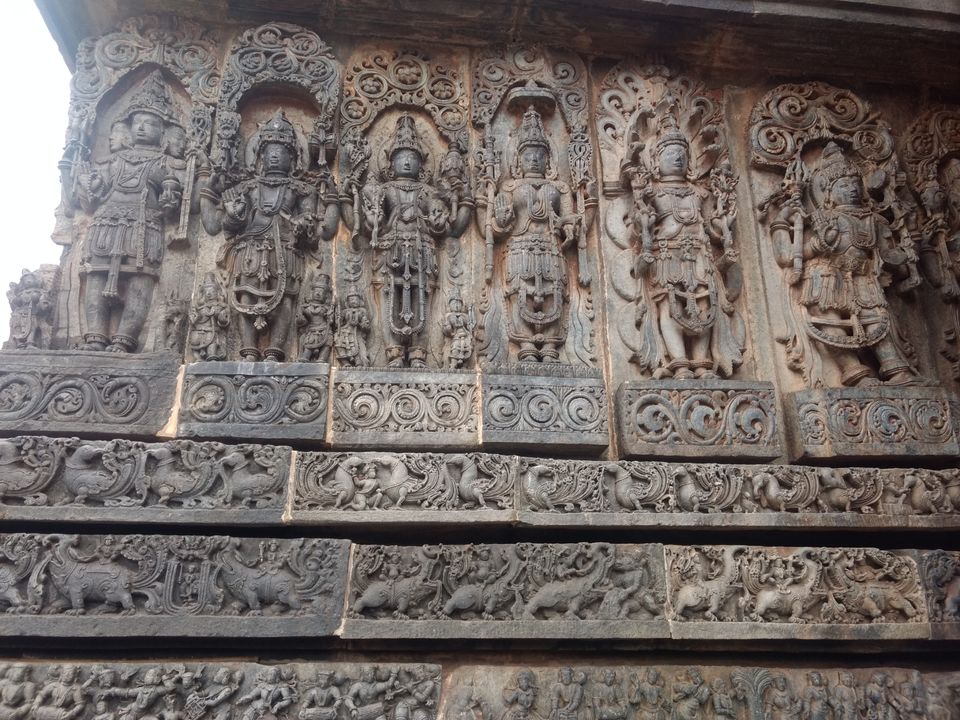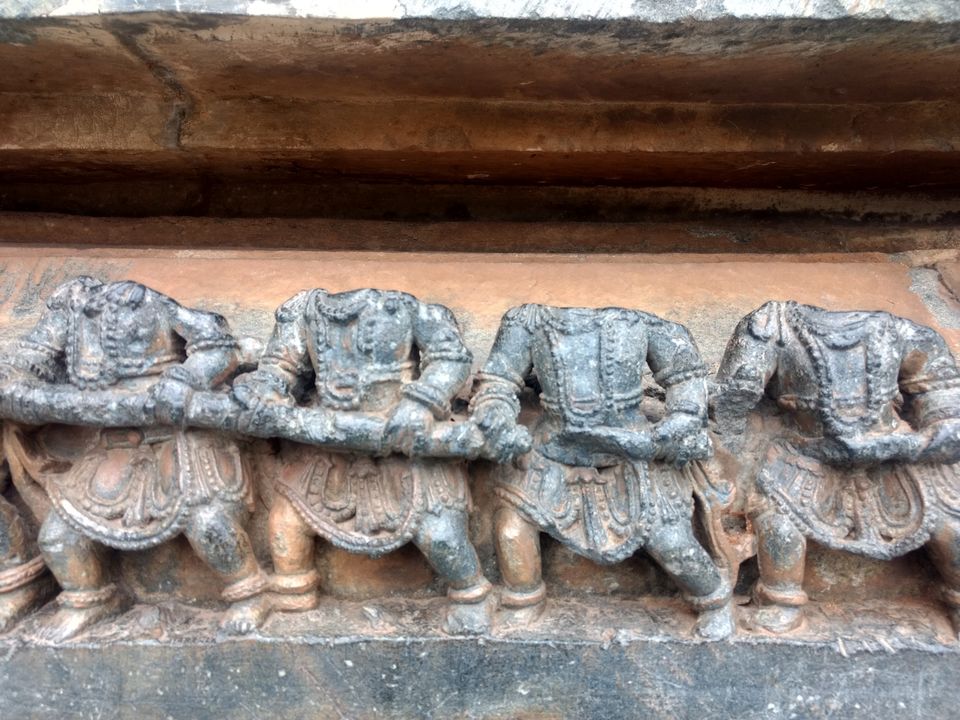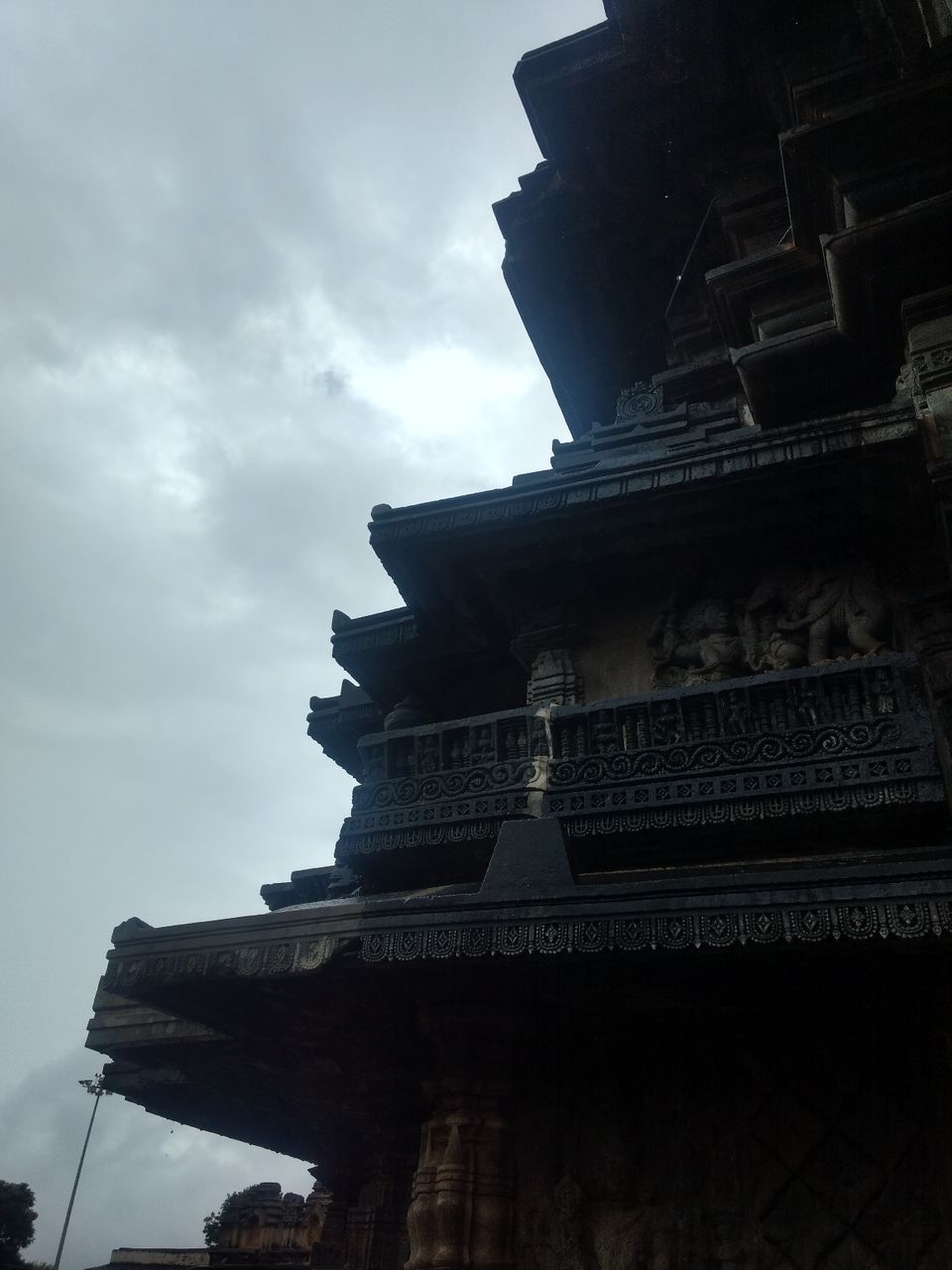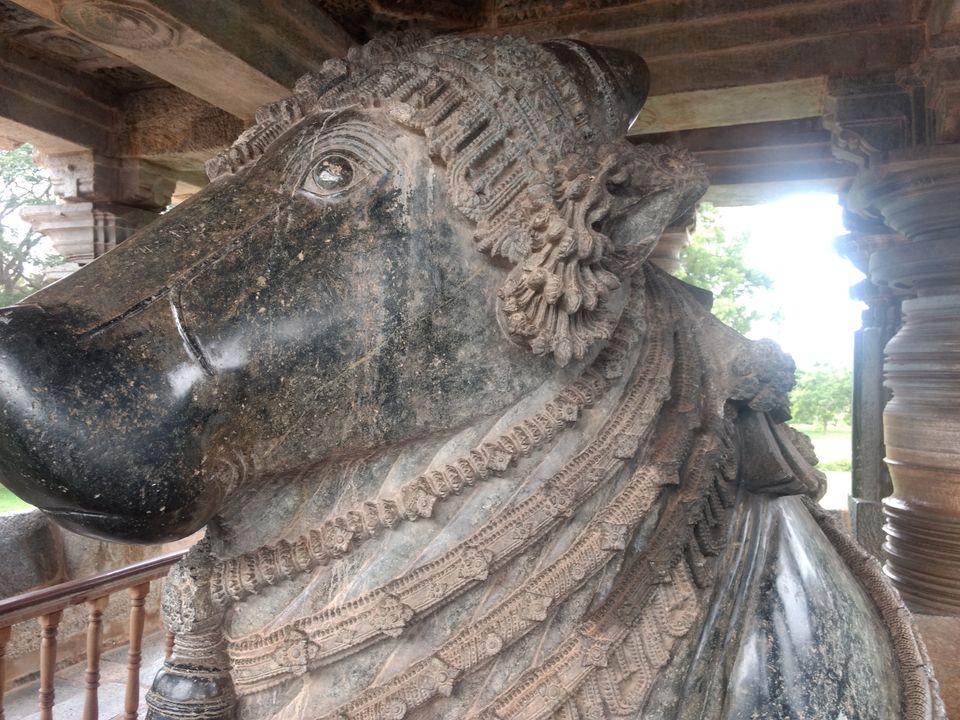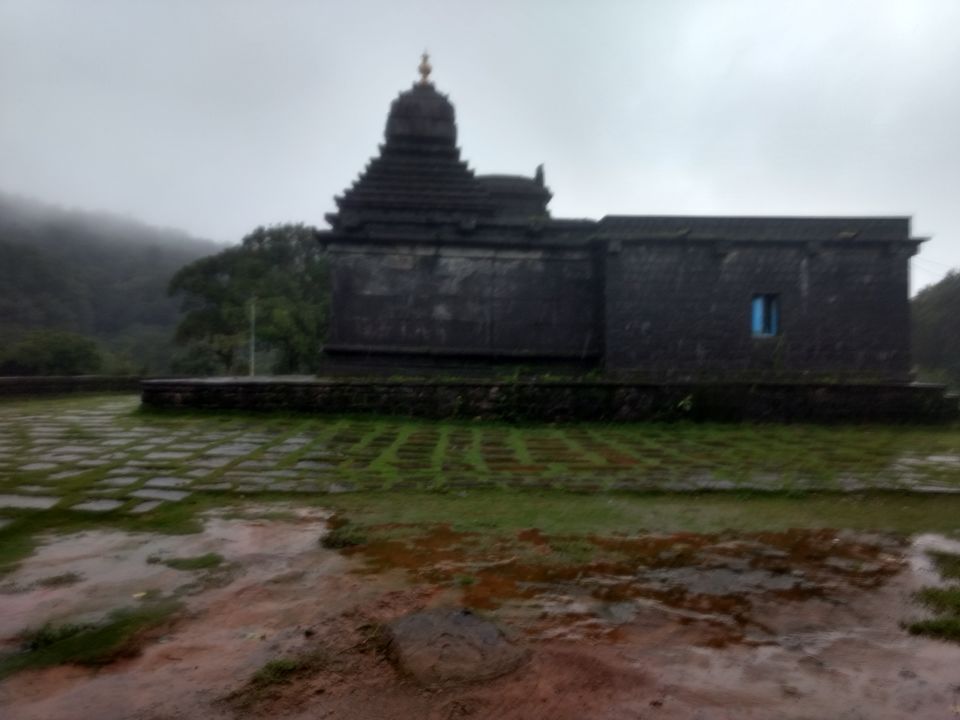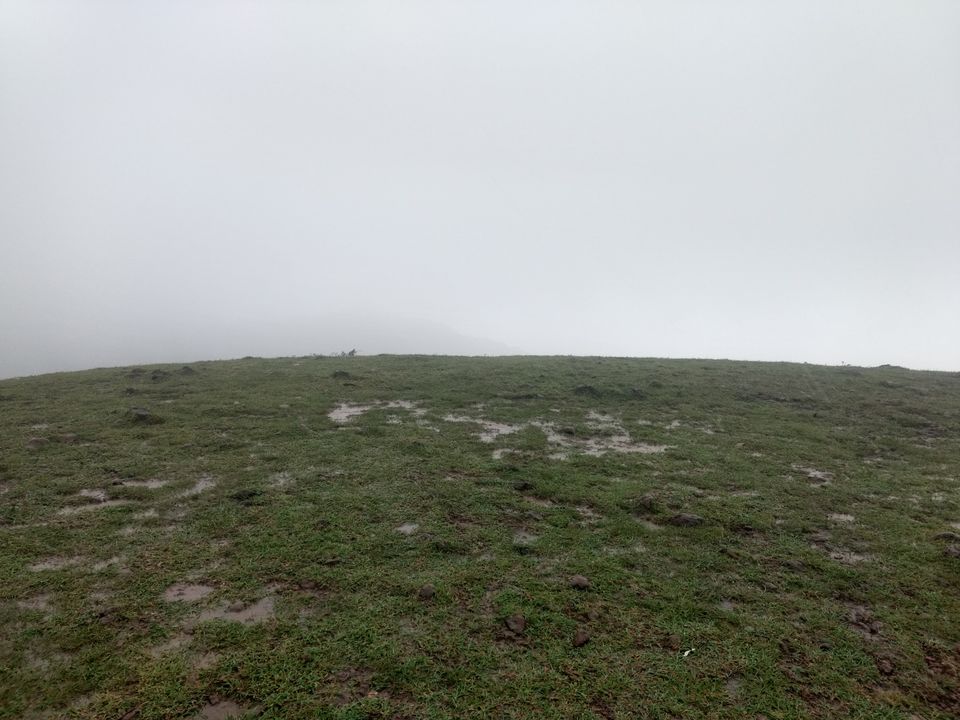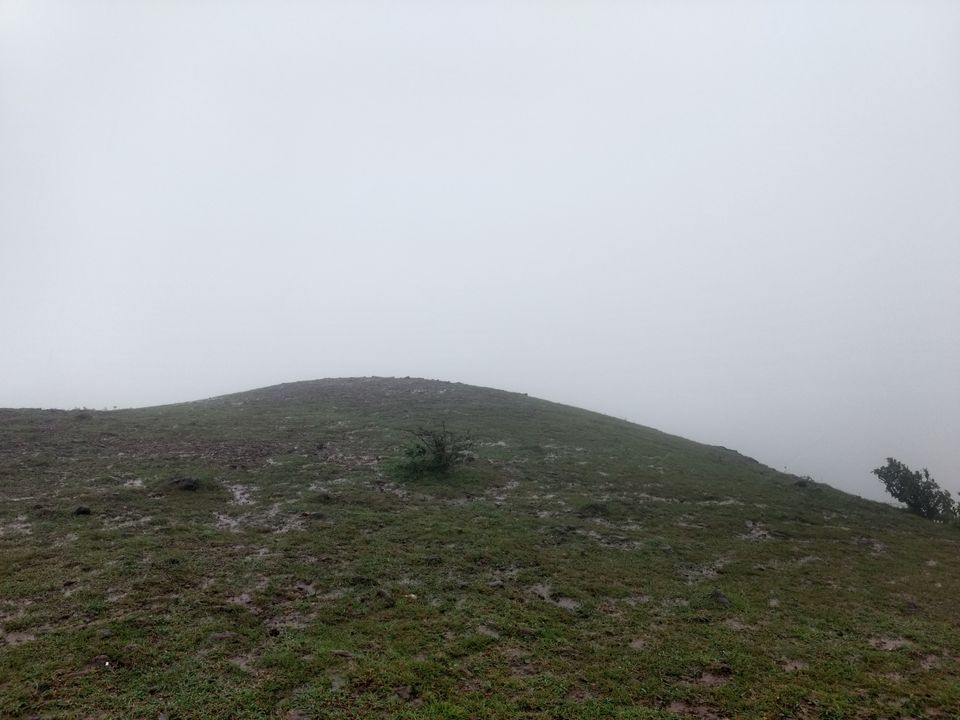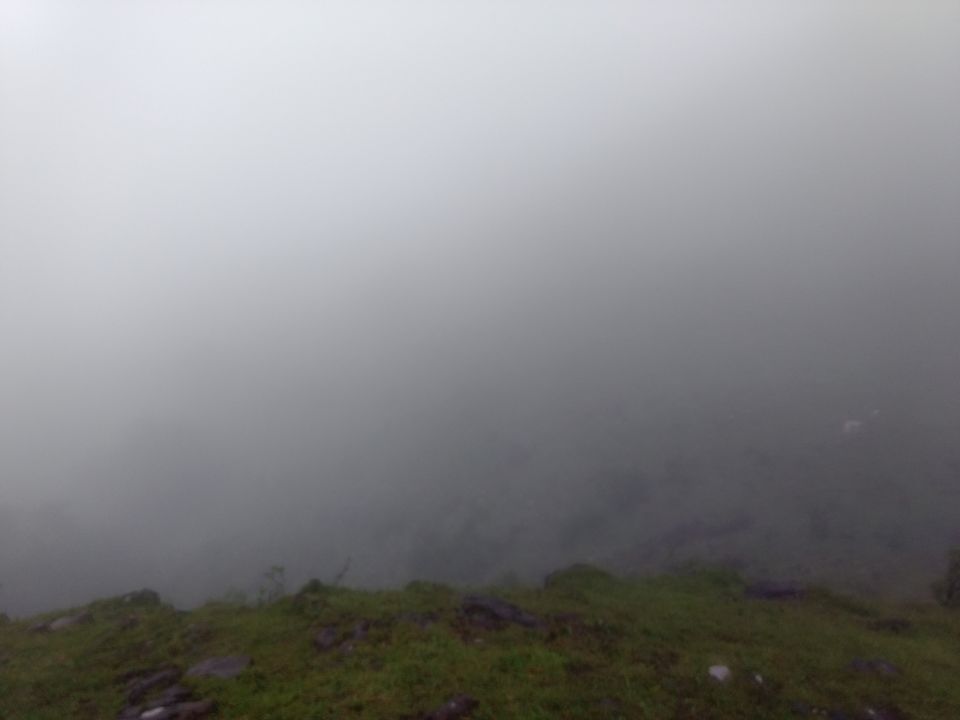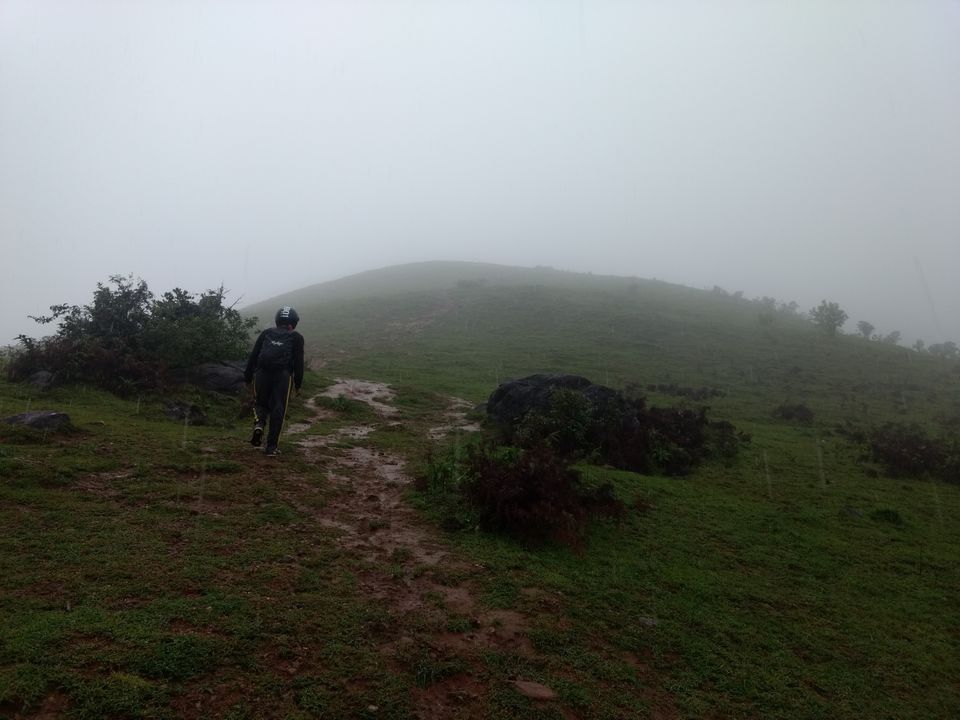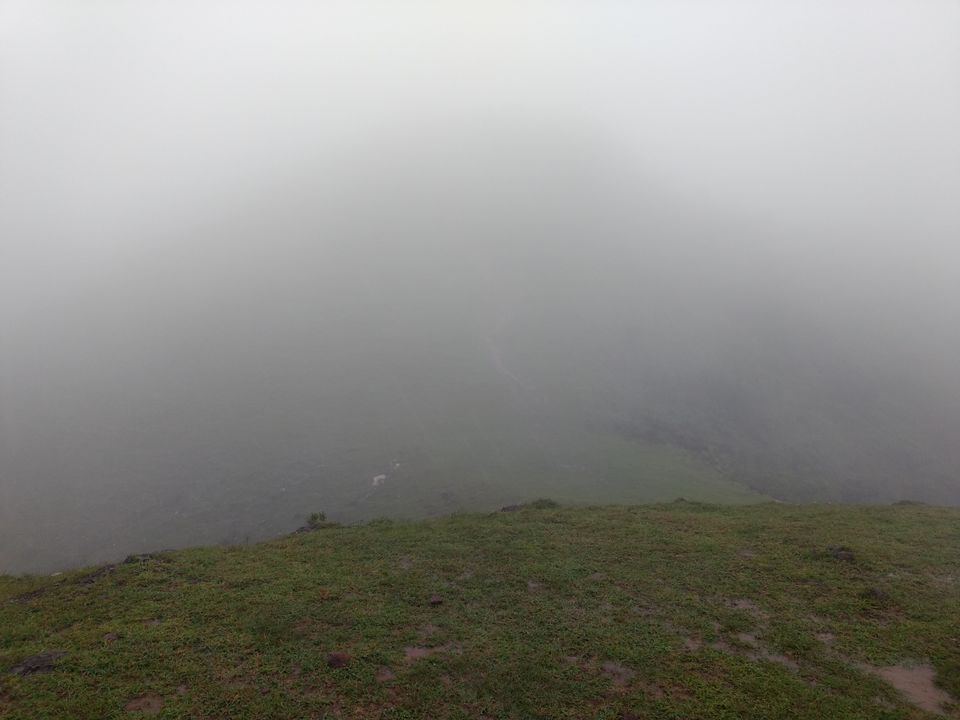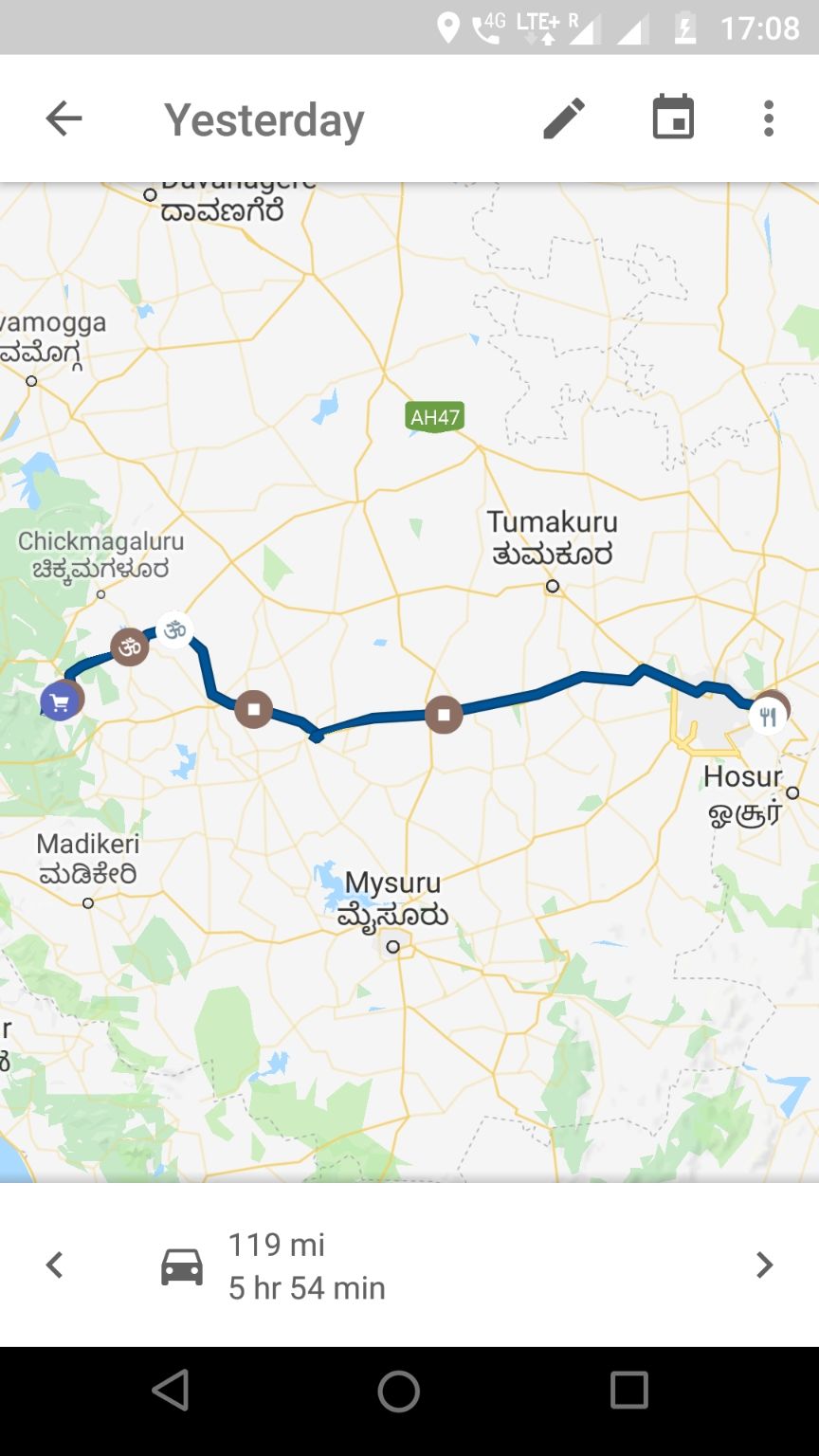 Well, thanks to the weather, we couldn't get up before 10 AM 😂😂. We had our breakfast with the same delicious coffee and checked out by 10:30. Anyway, se decided to go to the Bettada Byraveshwara temple since it wasn't that far away. The road to the temple treated our eyes to amazing views. The temple itself is situated at a beautiful location. It is said to be 600 years old with the vast stretch of valley down below and lush green peaks in the backdrop. We could see a muddy path going towards the peak and we decided to trek.
This is where we cursed ourselves for not being able to get up early and not packing waterproof apparel too. It was raining heavily at the temple and supported by strong winds, it just got fierce as we approached the peak. The raindrops were feeling like needles piercing through the skin and we were completely soaked in and out. Now we had a pair of wet clothes in the backpacks which we were carrying and on top of that the wet clothes that we were wearing. Due to the weight we were carrying accompanied by slippery path and heavy rain, this moderate trek became a difficult one for us. But we did manage to reach the top and once we reached, we weren't tired anymore. The view was spectacular and we felt like we are on top of the clouds.
After meditating for some time and contemplating how puny we are, we decided to head down. The descend was more difficult than the ascend was. We were finally in the phase 2 of our weekend getaway and while we laughed that we wouldn't need a bath for a week now, we started towards Belur via Jannapura. We went straight to the Chennakeshava temple. It was raining all the way to Belur and it was still raining when we reached the temple. But it stopped raining as soon as we entered the temple complex. It felt like a blessing. The temple is beautiful. It is said to have been built over a period of 100 years in the 12th century. There is a pond in the temple complex where you could spot turtles. Since the rain had come to a halt, we took a tour of the local market and then pushed off to Halebeedu / Halebid (ancient Dwarasamudra)
At Halebeedu we visited the Hoysaleshwara temple. We were astonished by the beauty of the temple and intrigued too as almost all the sculptures and the friezes had one thing in common. They all were damaged. Every single one of them had a limb or some other thing broken. This temple was built in the 12th Century too and has suffered many invasions and loots since.
After sitting for sometime and admiring the beauty of the temple, it was time for us to head back. We had to reach Hassan first and then all the way to Bengaluru via NH 75. So here's my advise to you of you're also planning an impromptu visit to Sakleshpura in July by bike-
TAKE A RAIN JACKET ALONG. If you don't have one, visit Decathlon and get one.