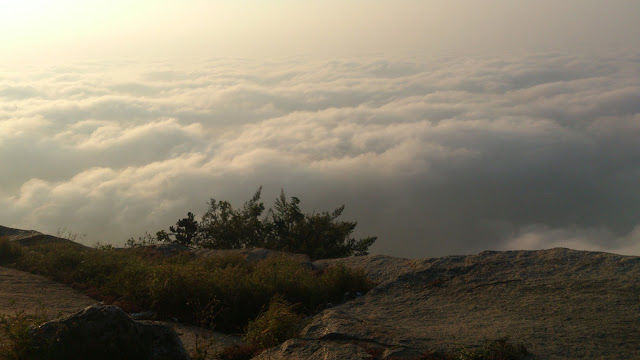 Of course every bengaloreans knew about the famous Nandi hills. It is a famous tourist spot situated in Chikkaballapur about 60km from bangalore city. Luckily it is just 25 kms from my room and can be reached in 45minutes. So it,s not a hardcore bike ride. But still, with freinds, even small trips are enjoyable. So one weekend saturday early morning me and freinds left for Nandi hills in Bike. It was cold morning as it was october and the onset of Winter. The sun was yet to rise. The roads were covered with light fogs. The highlight of the trip was the view from top. Cloud was below us and was covered completely for a large area. And hence we could not see the sunrise ( for which nandi hills is famous for) clearly.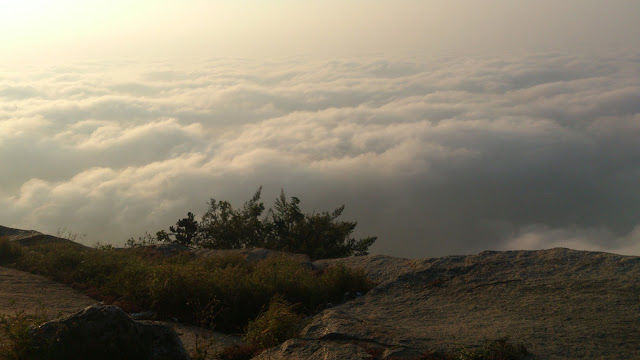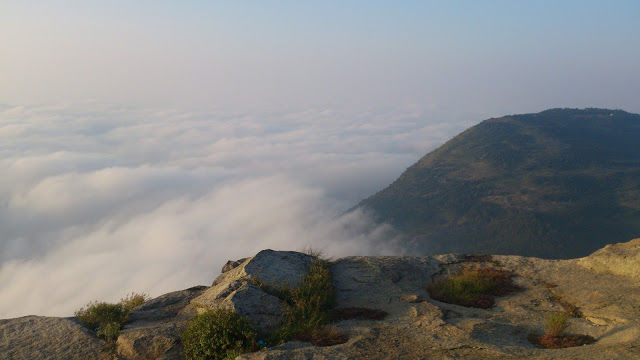 We had some walking around the hill and some obvious photoshoots with freinds.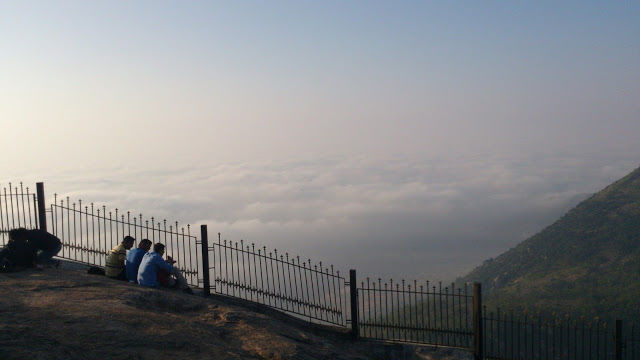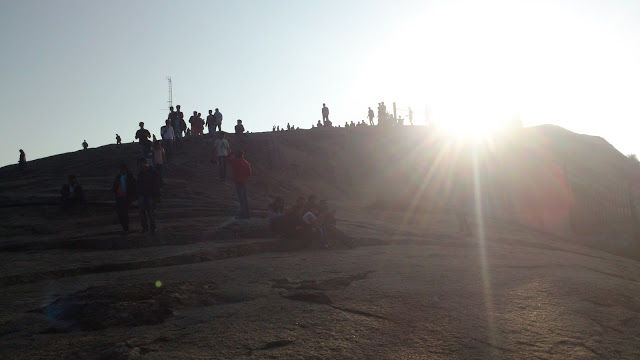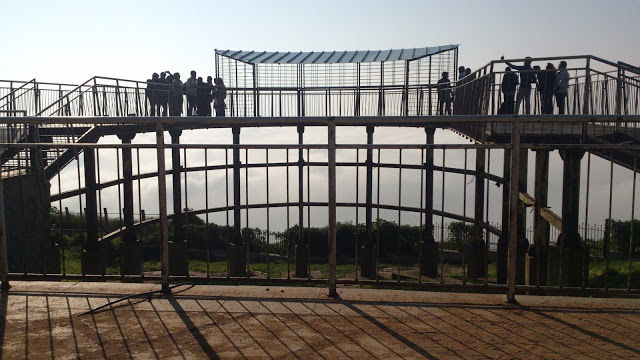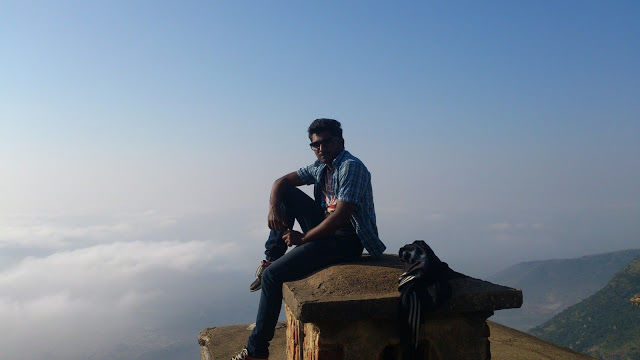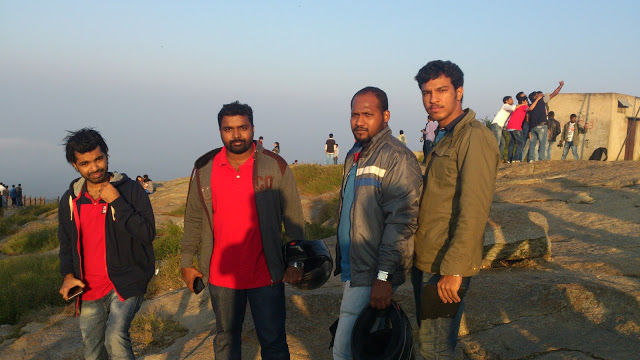 And we returned to room. And we had a strange "ecofreindly "discovery that we could travel towards almost downhill without switching on the bike. That is bike will move down just by the Gravity. I would suggest every bike rider who visits nandi hills to try that. But I would not recommend it to car drivers as they might not get the brakes and would make chance for someone to ask driver " Bruce, why do we fall" if you get what I mean.