Day 1: December 24, 2021
Started with my friend Raj at 8am from Hyderabad. Crossed Kurnool by 2pm and reached Anantapur by 5pm.
Took some pictures at the KIA Manufacturing Unit.
Started from there by 6:30pm and reached Bangalore at 10pm. Booked a stay at Domlur, Bangalore.
Day 2: December 25, 2021.
Woke up a little late by 7:30am, and found that the room we were in had a very beautiful golf court view and a very beautiful sunrise.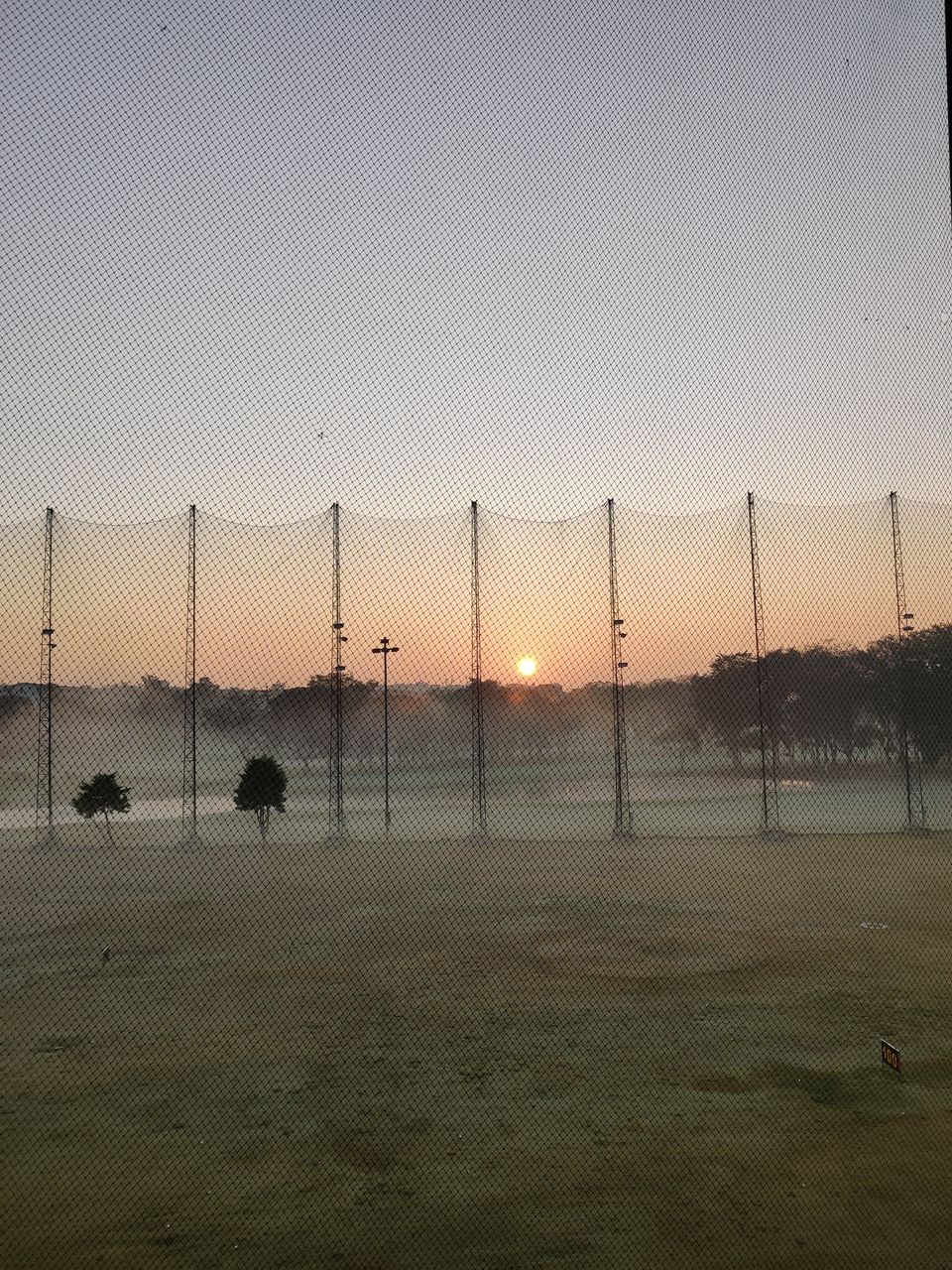 Had some beautiful snaps there and got ready to have a day full of exploration.
Had breakfast and visited the Cubbon Park, a vast heritage of trees with pure oxygen and greenery all around. It was at the heart of the city and so huge that it would take more than an hour just to walk around the park. You see a lot of people visiting for morning exercise/walk and there is no entry ticket for anyone. Spent a good 2 hours time there under the trees and also clicking some pictures.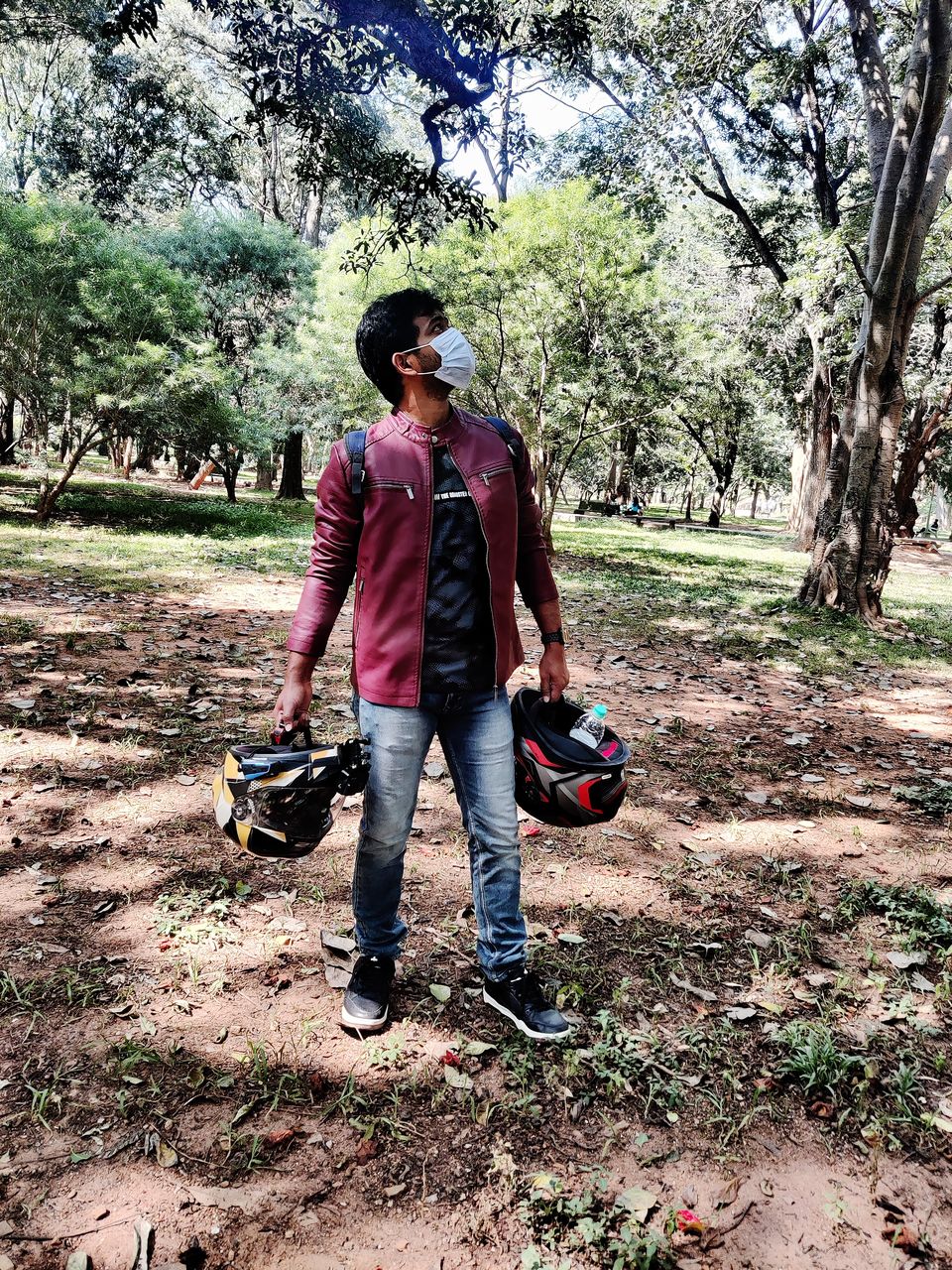 From there we visited the Bangalore Palace at noon. The queue was so huge due to the day being a public holiday, we decided not to join the line as it would take more than an hour to just enter the palace. We just took some pictures of the outside view and it was just crazy.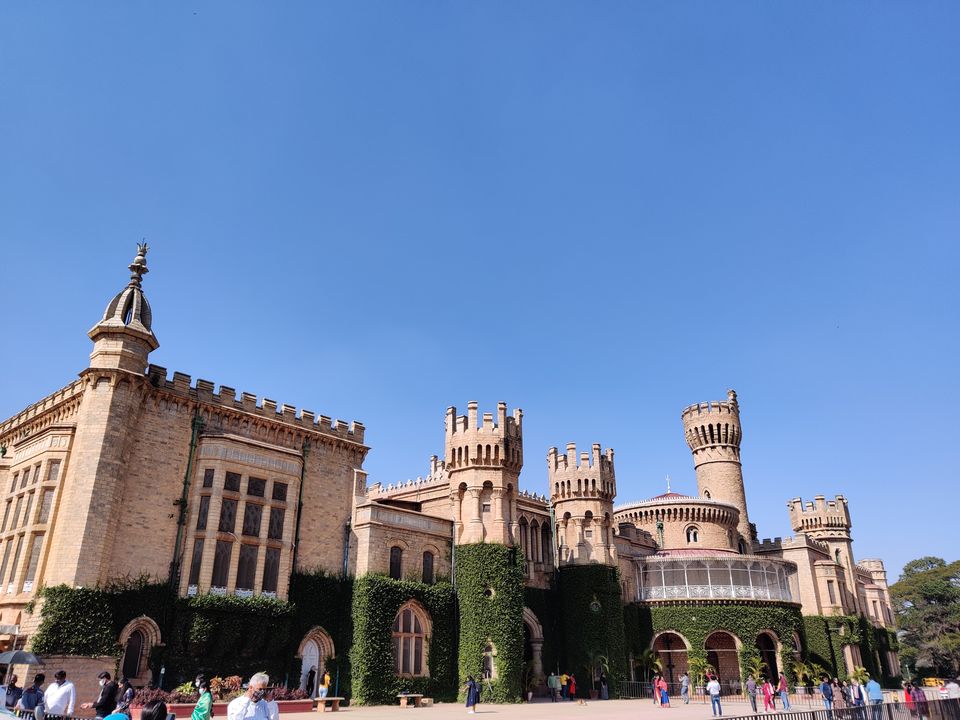 Had some time on the streets and headed towards Food Street (Thindi Beedi) to experience the iconic tastes of Bangalore.
When we reached there, we were shocked to see the public over there.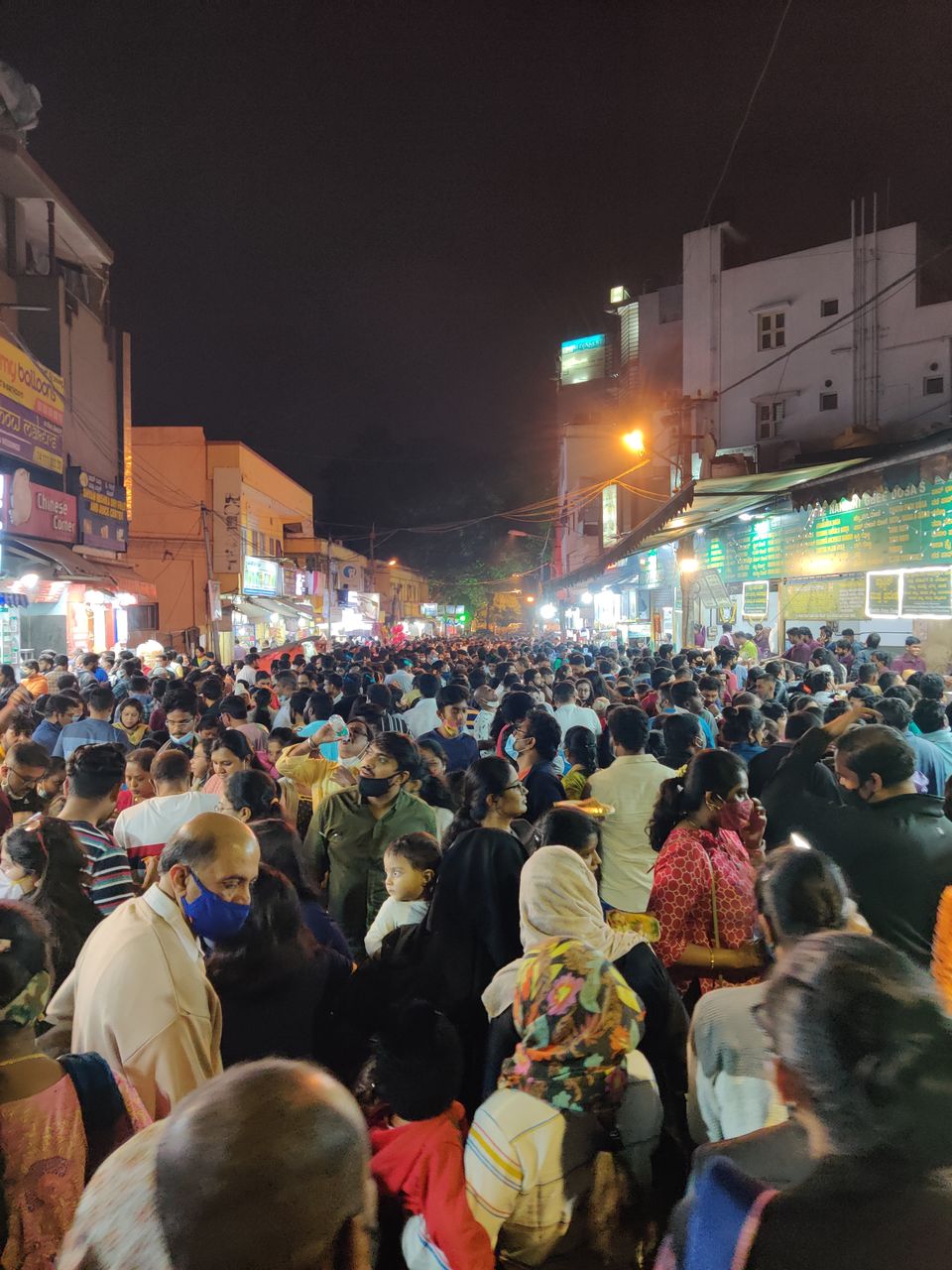 That area seems to be a 80ft wide road with all food stalls/shops all over and the whole area was so covered that we had to make way to cross through the people.
We had Jalebi, Cabbage pakodas and some other foods over there at different stalls.
I was then fascinated towards the item called 'Gadbad'. It was so colorful and I wanted to taste it.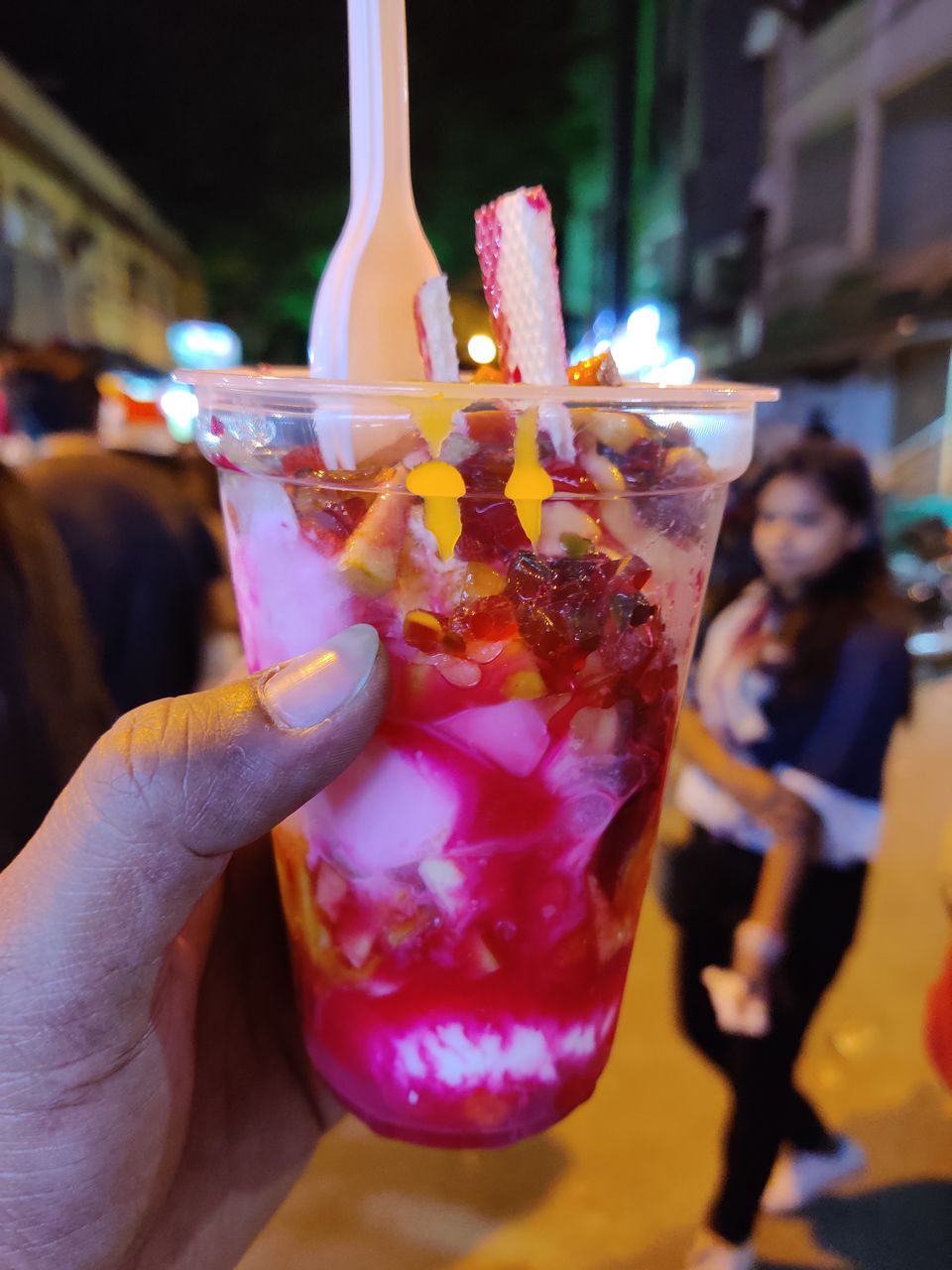 It was a mix of fruits, chocolate, Roohafza, tuti frooti, and ice cream. It tasted good, however, it was more than a person could eat. I was so hungry and was just halfway full at heart ;-) I just ate the whole alone.
We then had some ice creams there to just complete the dinner.
There were wide variety of items available if one would want to try.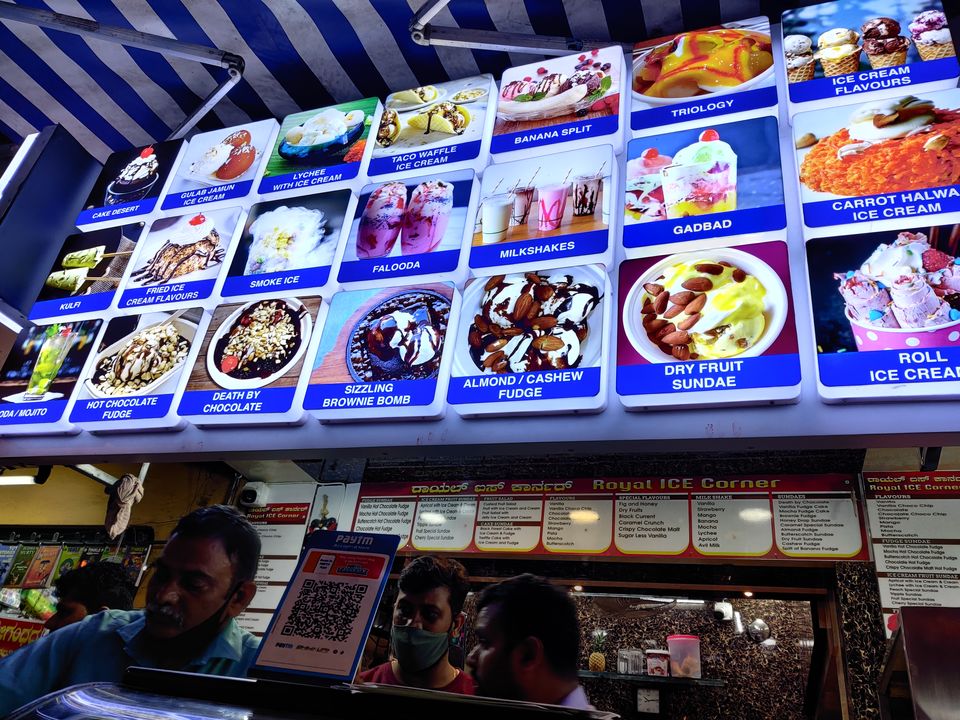 We reached our room at 11pm with a heavy stomach and we dropped the plan of having dinner on our way to room.
Day - 3: December 26, 2021
Got up at 7am the next day, and visited the nearest tiffin center. Had Ghee Pudi Thatte Idly there and it was just awesome. We had 3 plates of the same item because of the taste.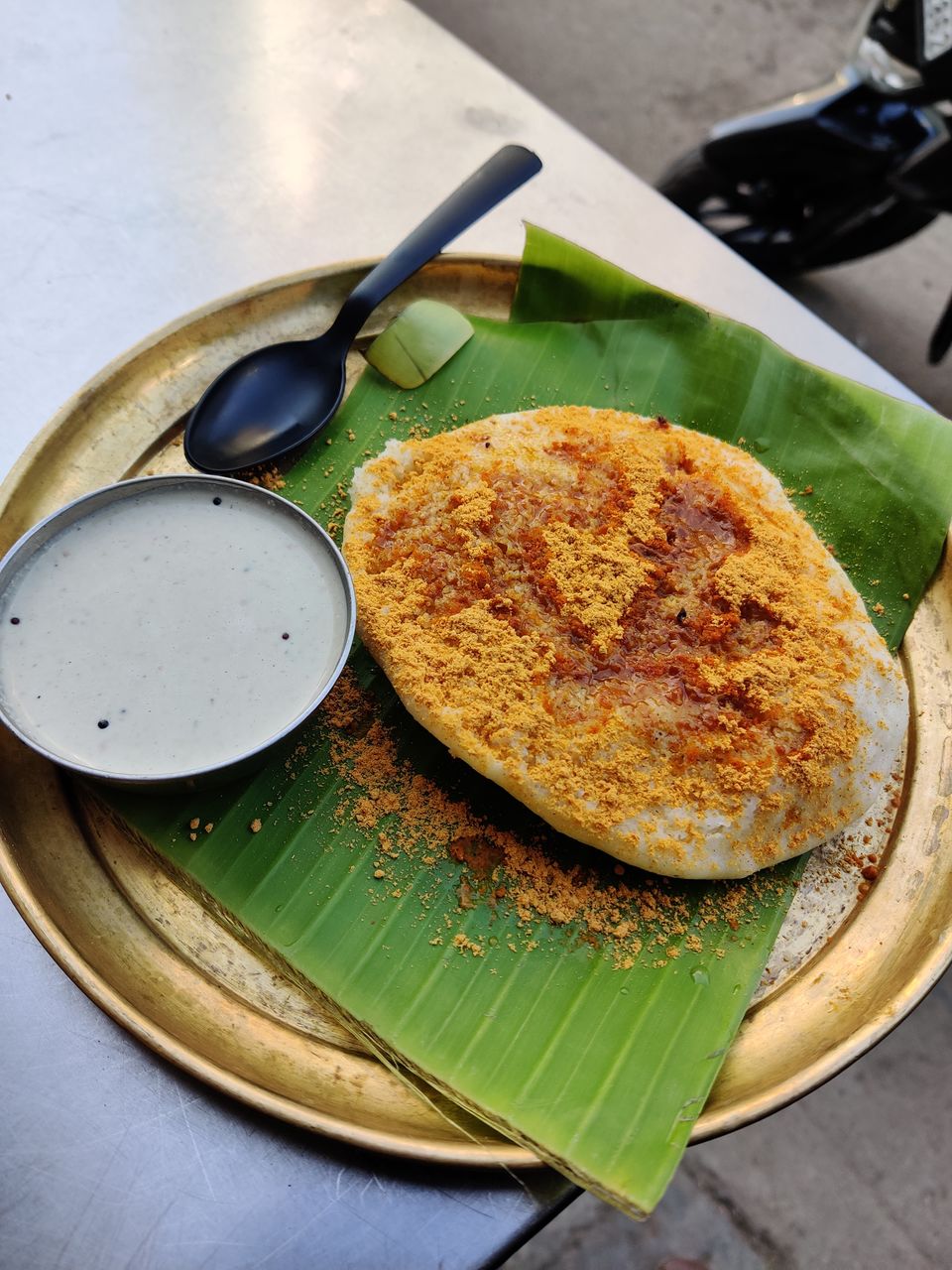 And then ordered Benne Paddu which were so soft and tasty. Had 2 plates of this again.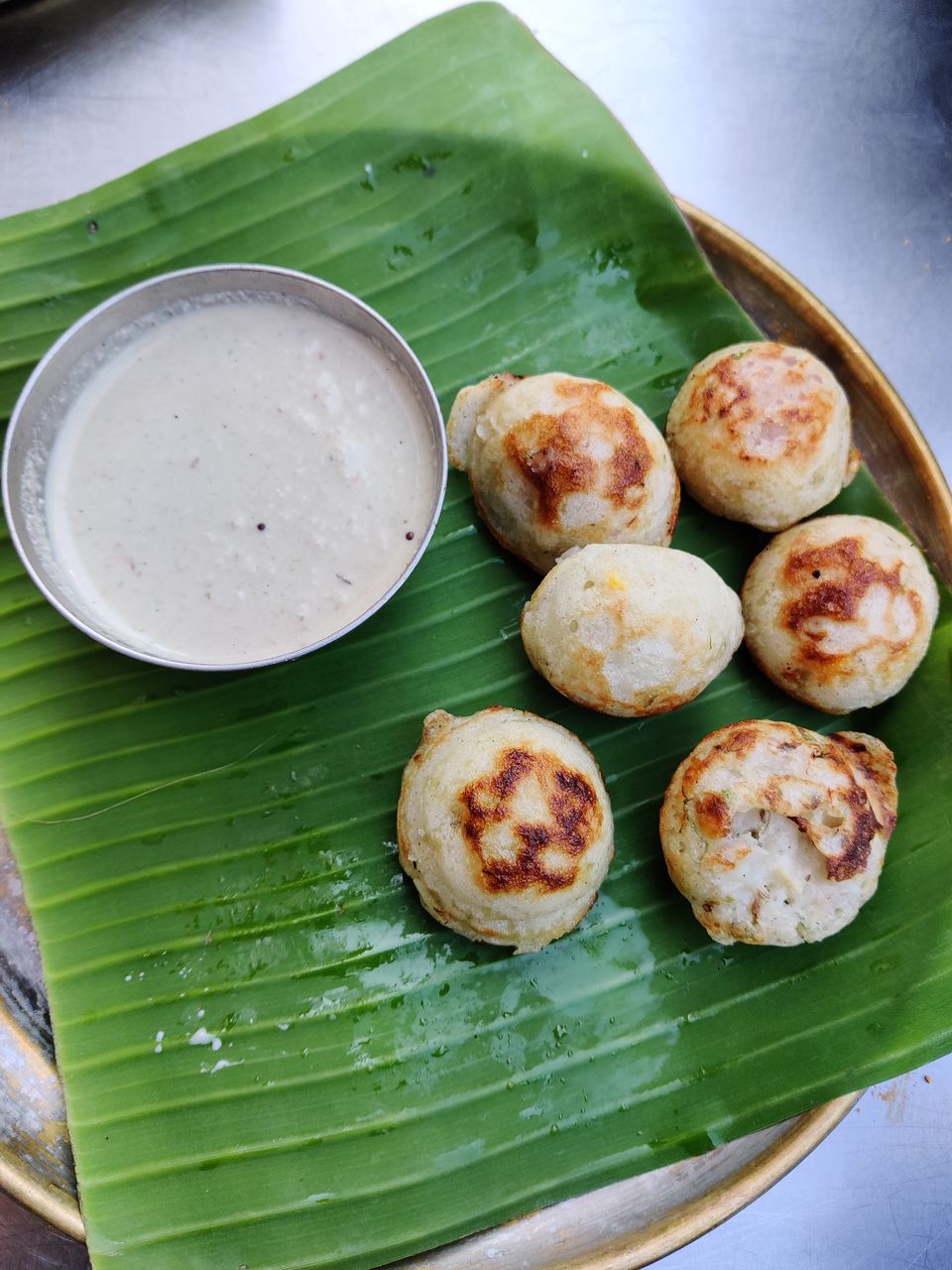 Started towards Mysore which was around 160kms. The roads were good a some places and was under construction for a few kms. On our way we visited Shivanasamudra Falls.
It would be a splendid view during monsoons and the waterfall would be worth visiting. Just because I visited during peak winters, the water flow was average. Also, the visitors were not so high during this time.
The road to Shivanasamudra Falls had a small reservoir and the water was fresh. A lot of them were fishing and visitors were getting into the water. We see a lot of families having a good time getting into the water there.
We had our lunch there and started towards Chennakesava Temple, Somanathapura. It was one of the oldest temples of India which is a reflection of the Indian history.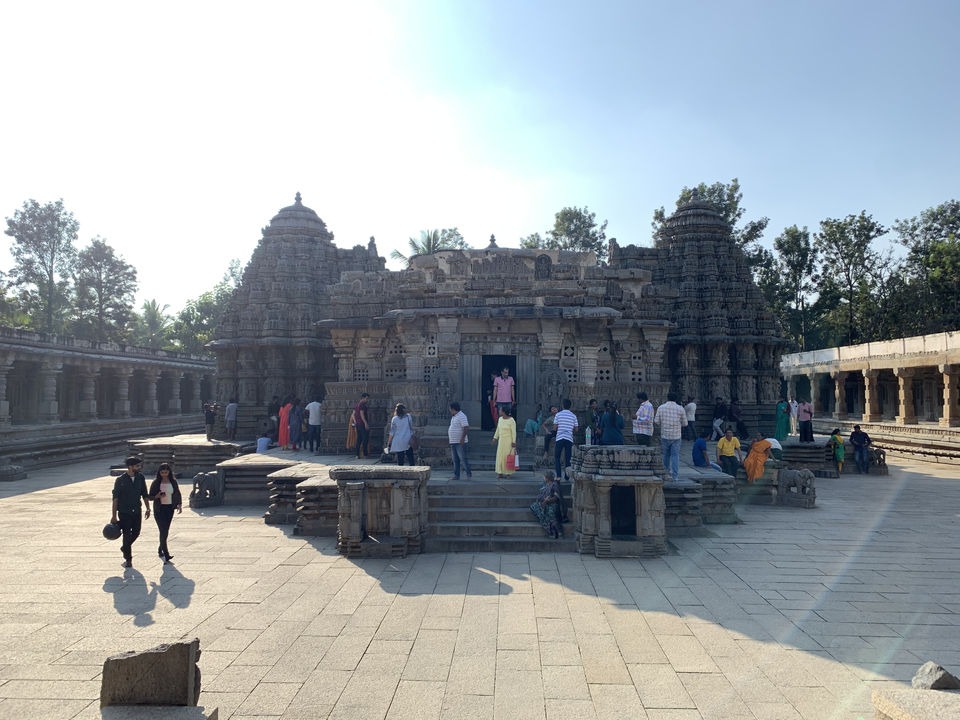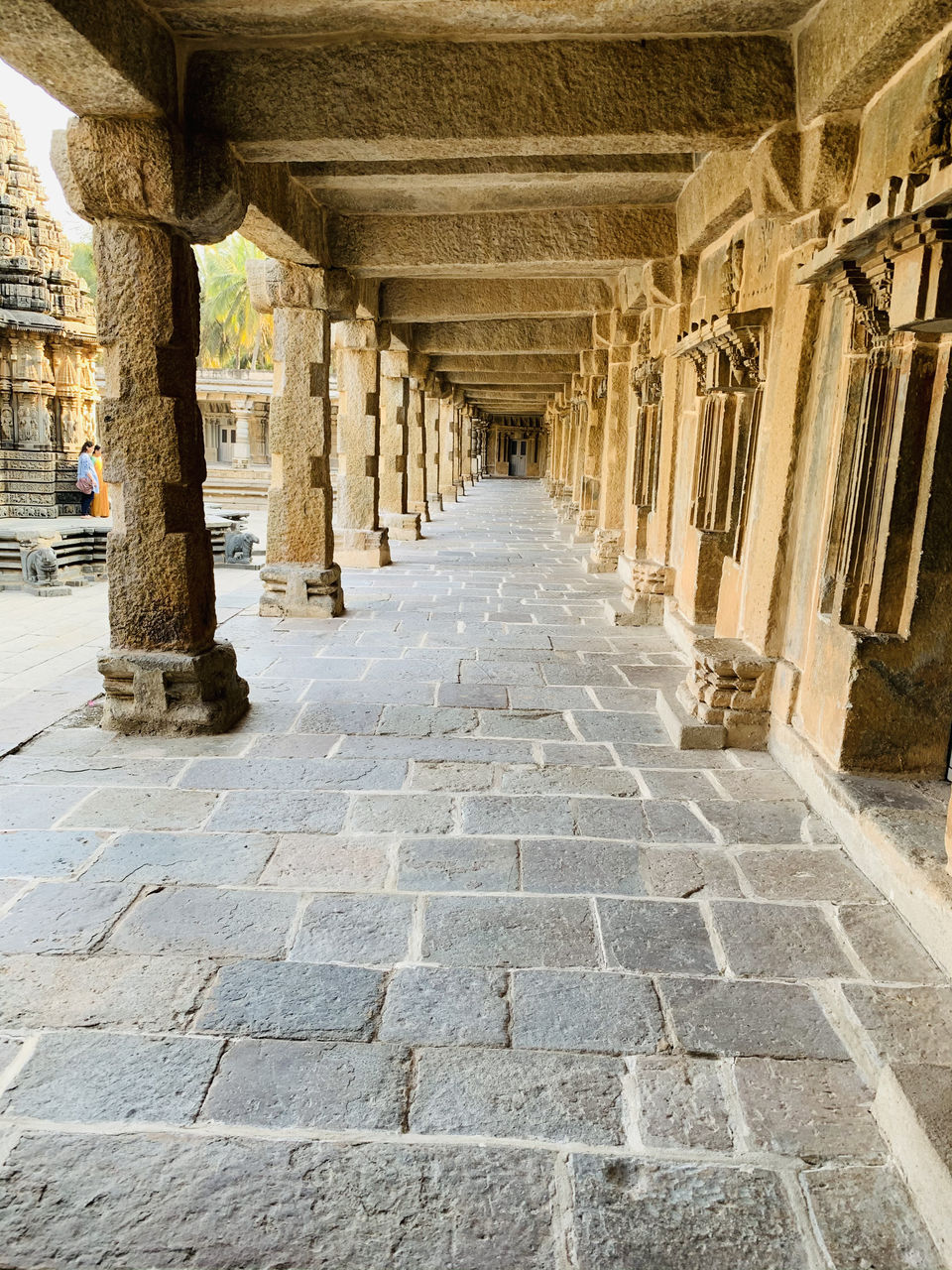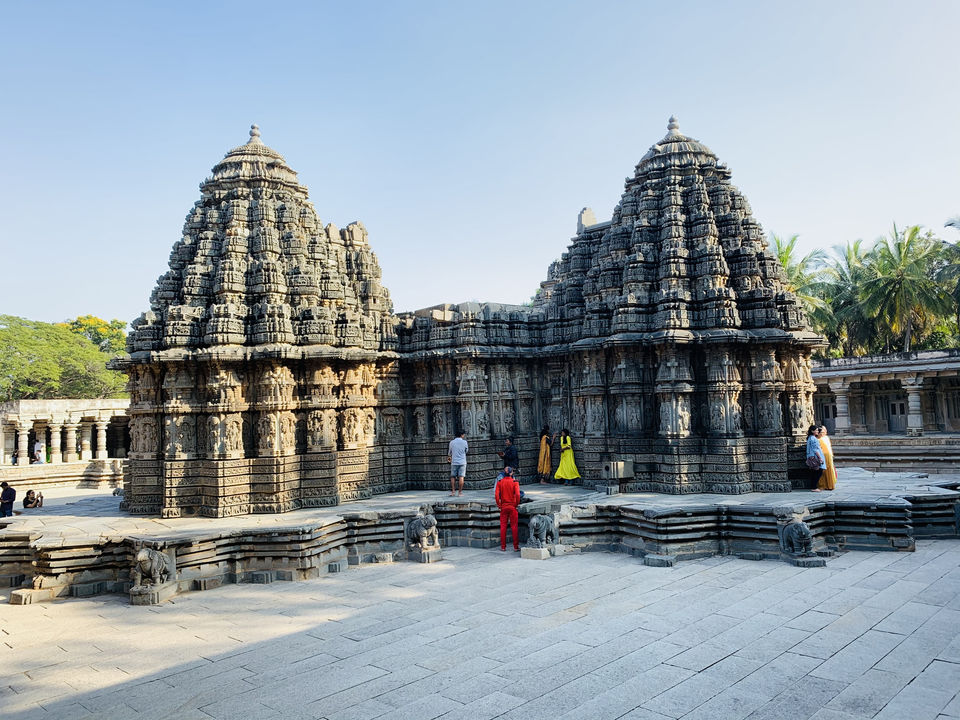 We stayed there for a good time of 3 hours inside the temple taking pics and having fun around.
We then headed towards Mysore and reached the Mysore Palace by 6:30pm. The sunset view behind the palace was very much beautiful.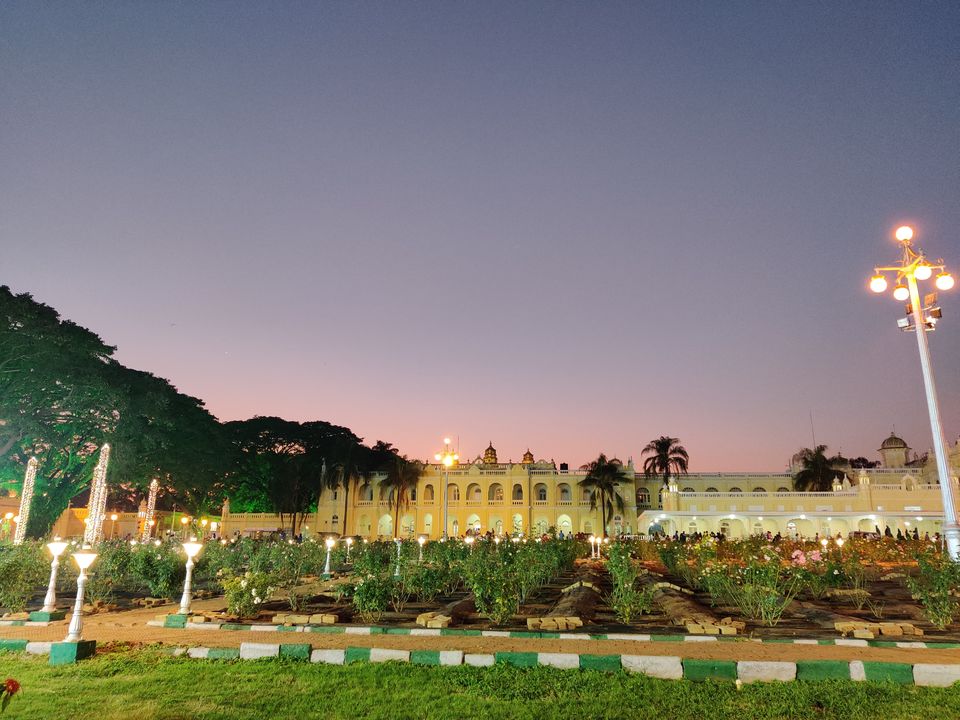 We had to go through a very long line to get inside the premises of the palace. We went inside the entrance and to our badluck, we got to know that the time to get into the museum and inside the palace was over. Everyone was waiting for the light show that is going to take place.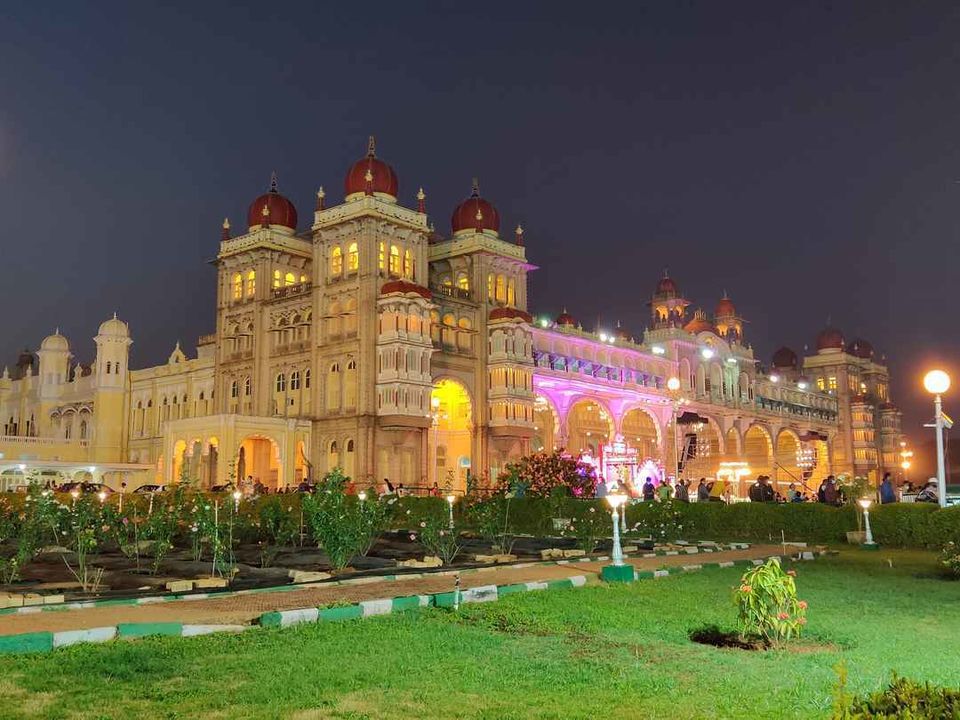 At exactly 7pm, the palace will be lit with thousands of lights which would create a spectacular view from a distance.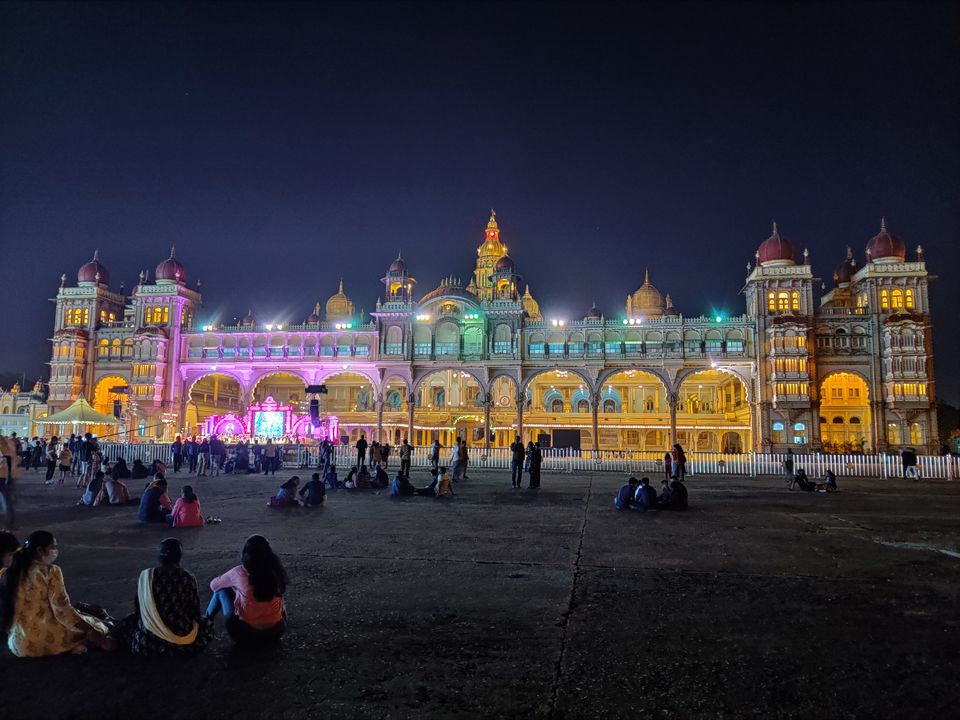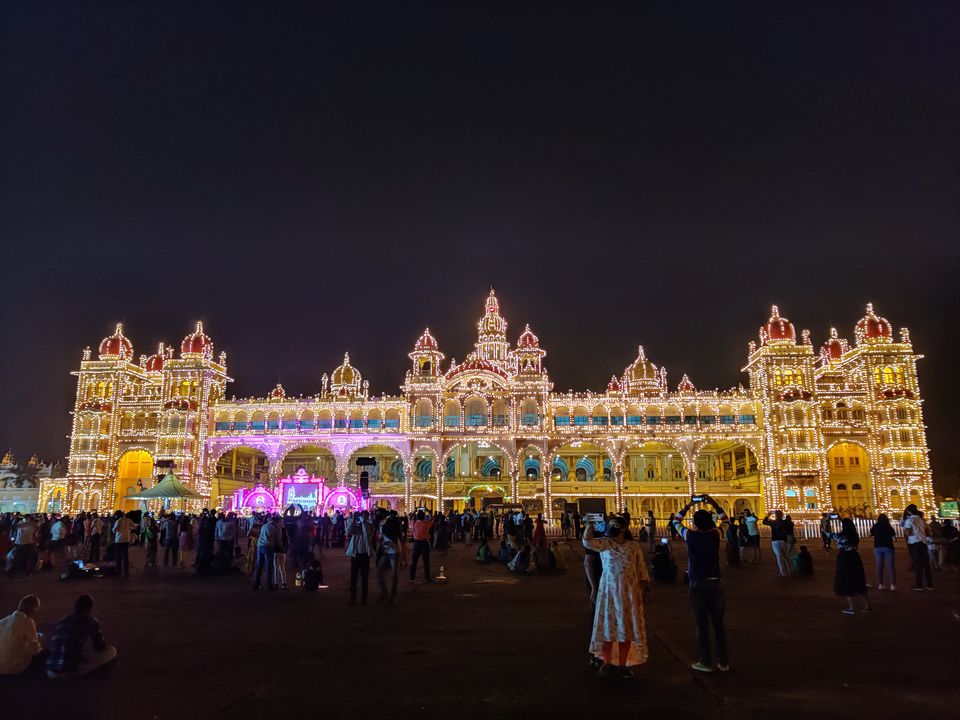 This light show would last for around 45 minutes. The whole area of the Mysore Palace along with its multiple entrances were lit with the lights.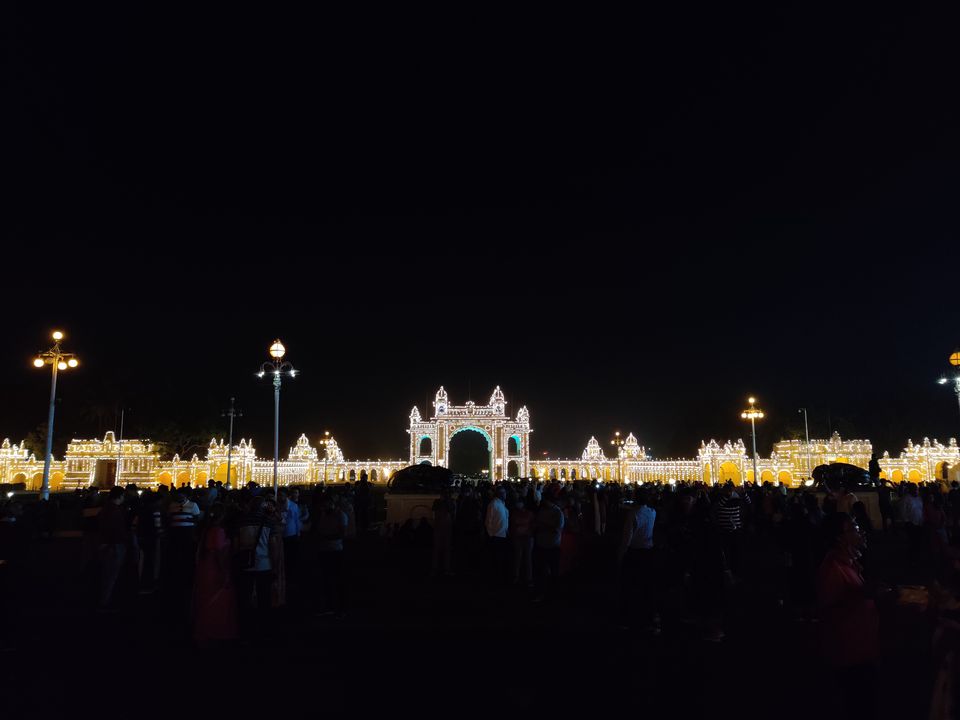 At around 8pm we then headed towards the shop where the Mysore Pak first originated.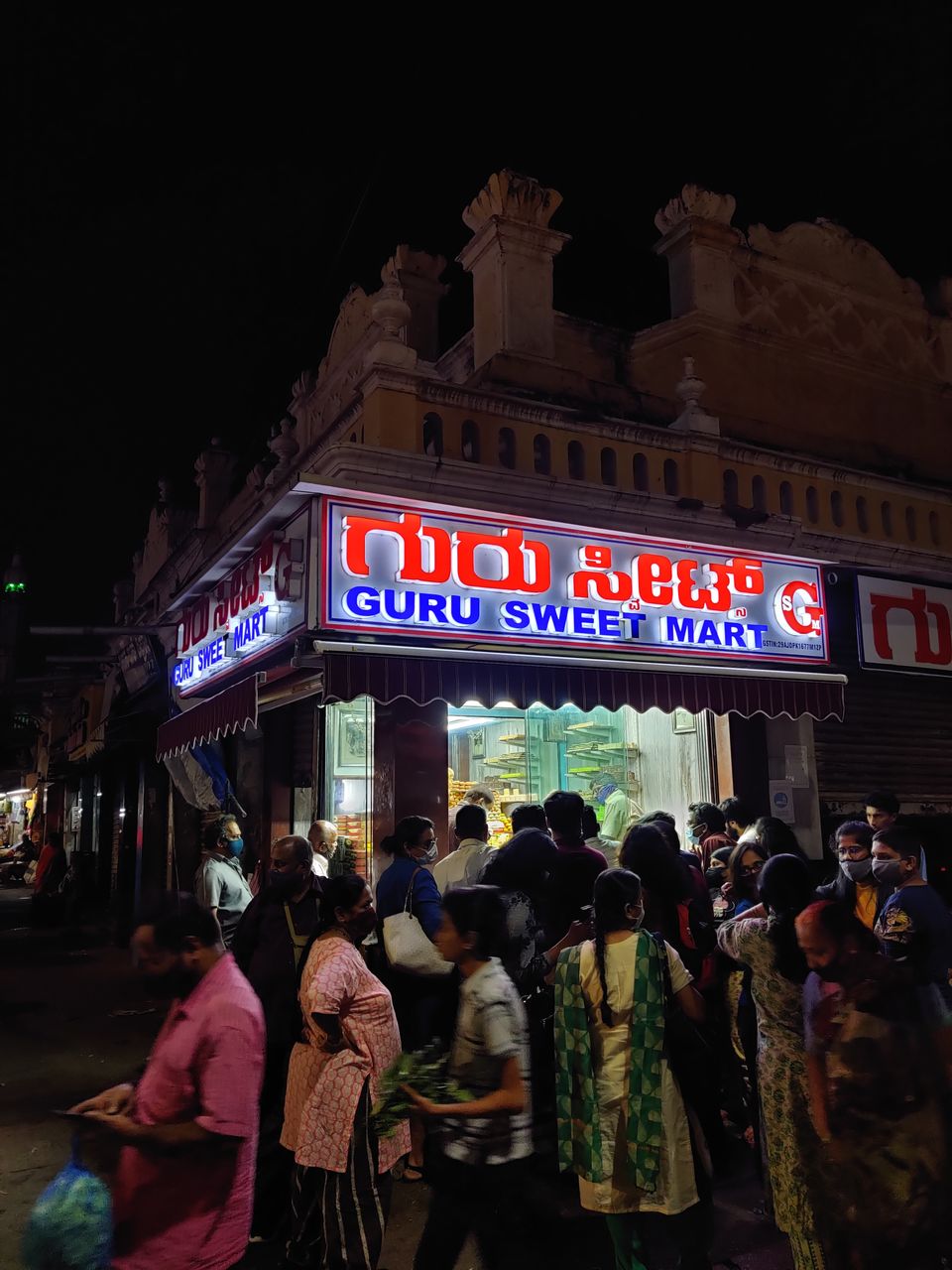 From there we went to a chat place to have papdi. The taste was so different and good that I have never tasted such crispy and tasty papdi before.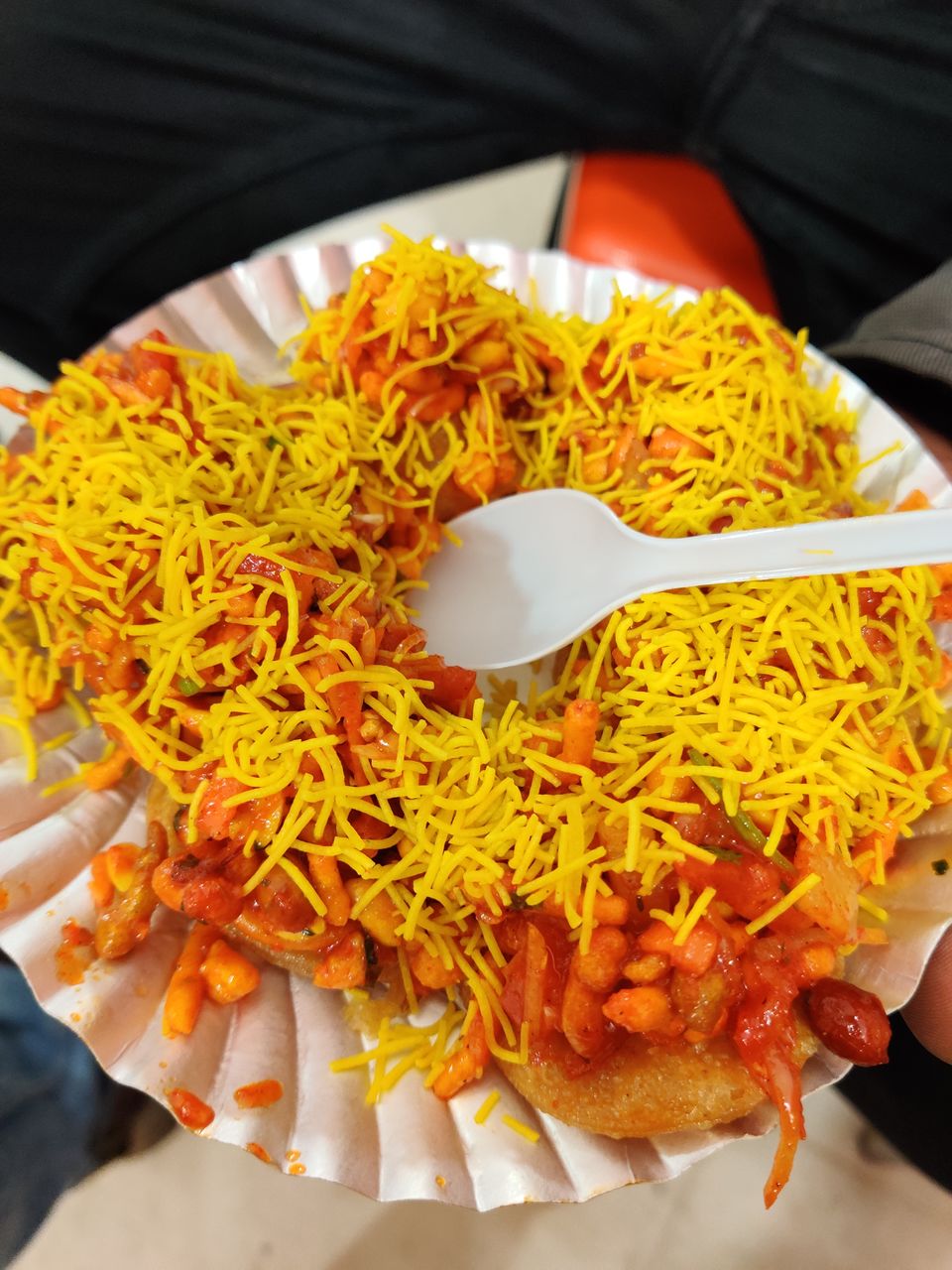 At around 9pm, we started back towards hotel room in Bangalore. We reached around 12:30pm. The traffic and cars towards Bangalore were so high during that time.
Day 4: December 27, 2021
The next day it was much of a lazy day. We woke up very late, had lunch at the room itself and took a nap again. In the evening we went out for some refreshment and came back after dinner.
Day 5: December 28, 2021
We woke up early at 3am and checked out from the rooms at 4am. We headed straight to Nandi Hills. We knew that it was around 60kms from our room and the public would be very heavy. As expected, we could see queue with cars and bikes upto nearly 2-3kms. It was Rs.100 per bike to enter the Nandi Hills. These are very beautiful ghat roads and riding here was real fun. When we reached he peak, there was a very huge parking lot for cars and bikes on the top.
Everyone were eagerly waiting to see the sunrise, but the cool breeze was so strong that the fog forms a layer on the horizon and you see nothing below it.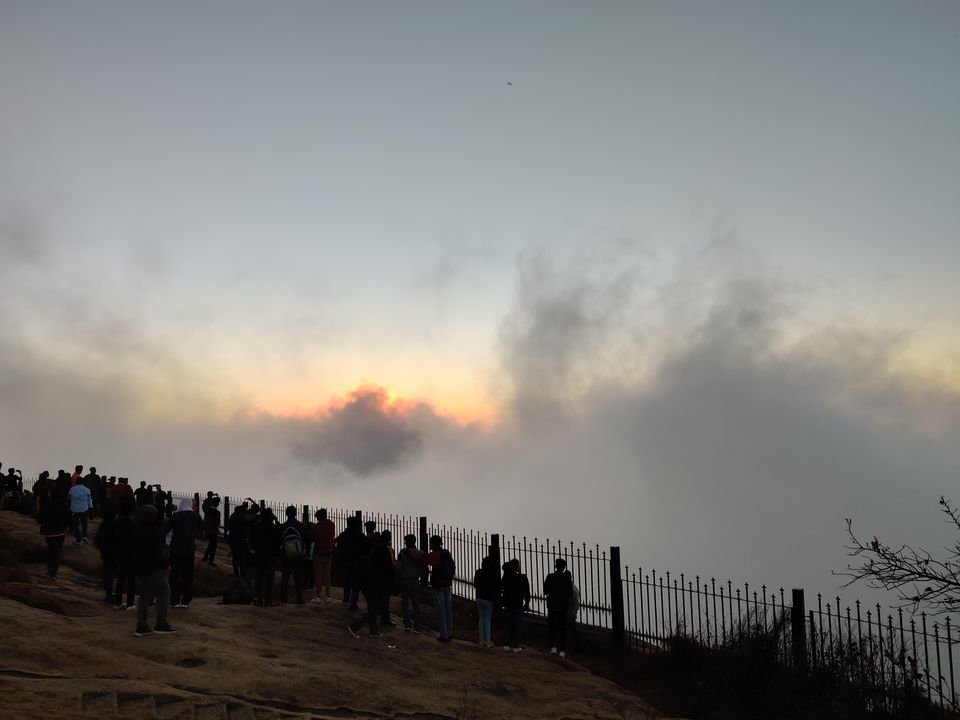 We waited there for an hour and it was no luck, we then decided to go to the other side of the hills for a change.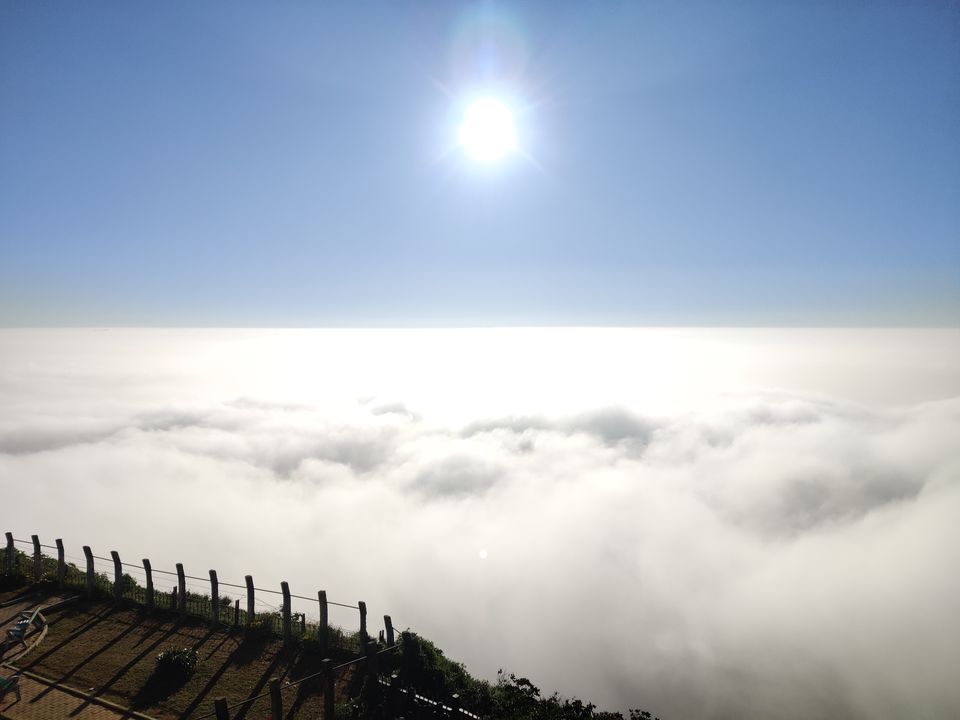 I have never seen such a view till date and due to high winds, this fog was coming towards us and we were feeling extremely cold at these places. We even felt the hair is forming crystals at the corners.
We started from there by 9:30am and headed towards Lepakshi Temple in Andhra Pradesh. Reached the temple at 2pm. We spent more than 2 hours there trying to explore all of the temple and its historical carvings.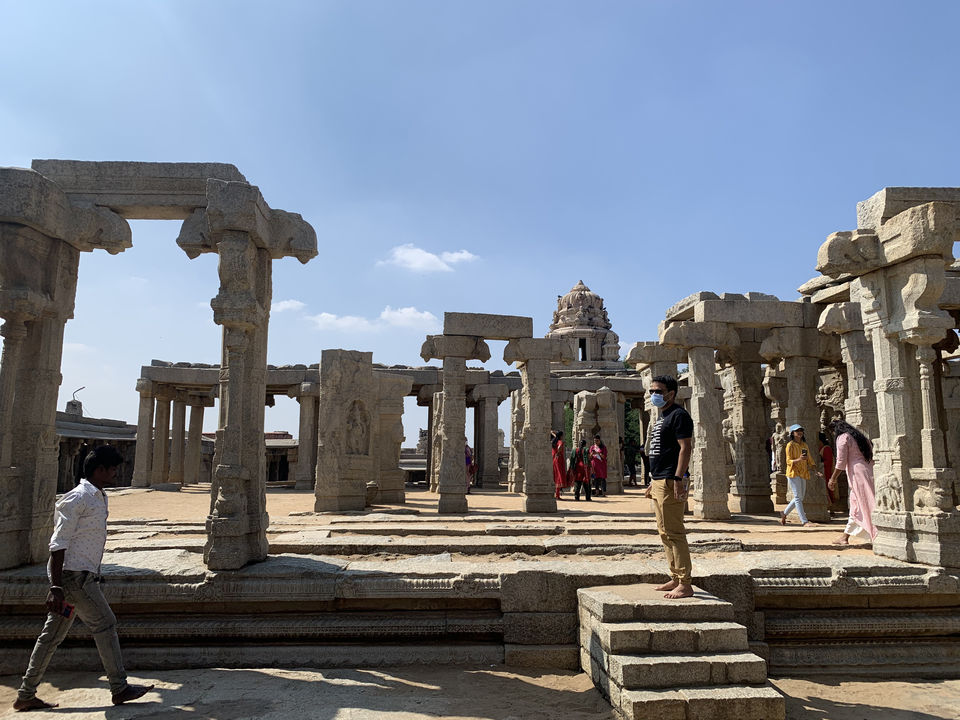 We started from the temple at around 4pm and reached Hyderabad at 4am in the morning. We took enough breaks in between during the night just to make sure we reach home safely.