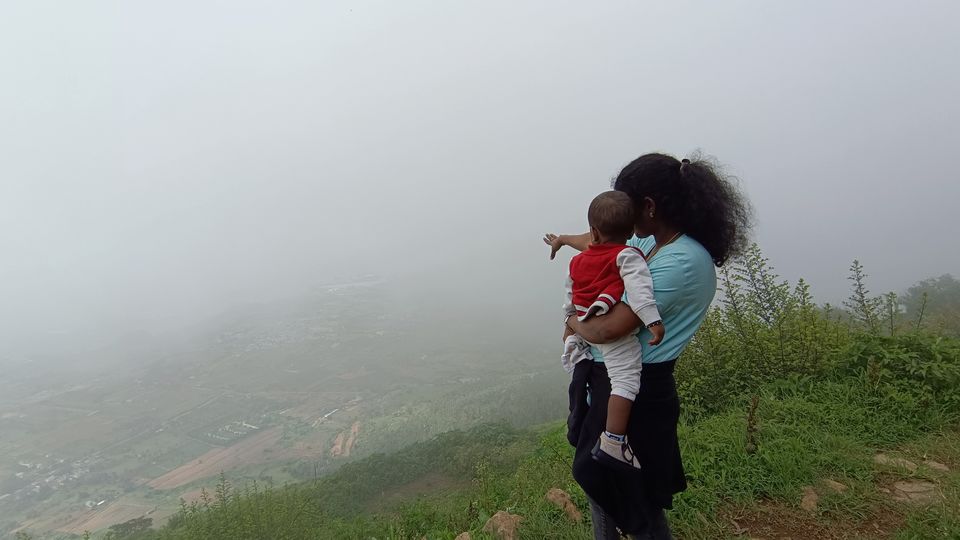 A pleasant trip to Nandi Hills on Sunday
Date: 31st July 2022
We have planned a sudden trip to Nandi Hills on 30th July 2022 evening, initially the suggestion is to go by Car since we are taking a 1 year old baby.
I know that weekend will be very much crowded and hell amount of traffic is predicted.
When we check the weather report of Bangalore, it says rain is predicted and still I don't want to take my car to Nandi Hills since scared of traffic, so if raining in the morning then cancelling the trip is the only option.
Kept the Mobile Alarm for 3.30AM and slept nicely.
As usual before Alarm rings have woke up and checked what is happening outside and got shocked , whole night was raining and just stopped now,
31st July 2022, morning 4AM, decided to go by bike with baby since now not raining, in case it rains in-between stop the bike and stay away from rain, that is the plan now.
Started from Home by bike at 5AM in the morning and my friends joined from Yelahanka, we we reached the Nandi hills check post after driving 70 kilo meters just after the sunrise, No idea to see the sun rise anyway,.
It is good that we have not taken the car because there is a big traffic just before the check post since we are in bike we took Rs: 70 ticket and they charge Rs 150 for Car.
Due to the last night rain the route and the hill is covered with mist, added some pictures,
Visited the temple on the hill top, seen a Big Nandi statue, had a nice breakfast at Mayura restaurant (Masala Dosa Rs: 80, Poori masala Rs: 80)
Around 12 pm started back to home from the hill top, we has a pleasant trip and the thankfully there is no rain to drench us during this travel.
Will share the video vlog soon about this trip...
To be continued...