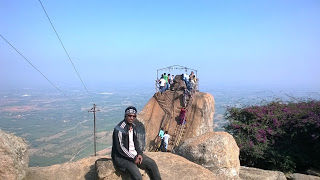 Its always been a pleassure and an adventure to go for bike ride be it be solo ride or with freinds. And when me combines with my boy yamaha FZ, they form "captain tourist". Hereby I share my journeys in my bike during my stays at Namma bengaluru.
1) Shivaganga Hills
A 1day trip planned in bike with my freind Deepesh. Located just 60kms from my apartment, it took just hours to reach the destination. A pleasant journey through rural villages and nice countryside roads with practically no traffic. And who wouldn,t like to pose for photos???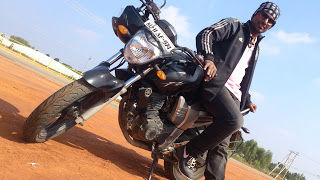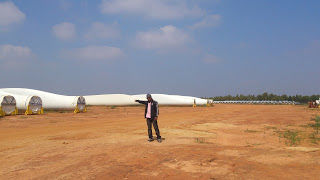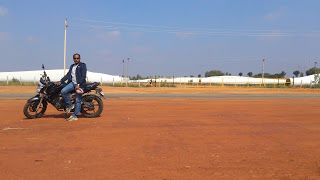 And shortly reached the destination under hot sun. The hill houses a very ancient temple made of granites and topmost point has a Nandi statue which I observed each and every famous hills at bangalore has. Well the real struggle was about to start. Now to reach at the top of hill, one need to climb almost vertical hills for few kilometers that too under midday sun.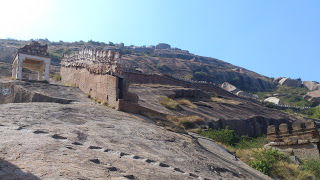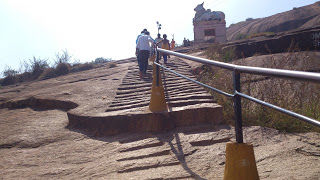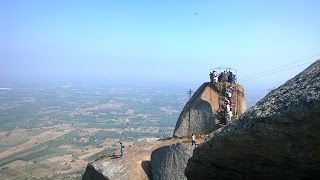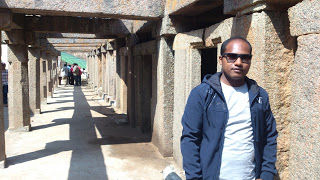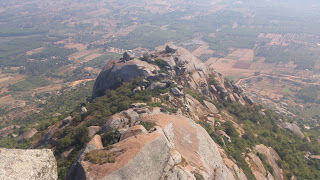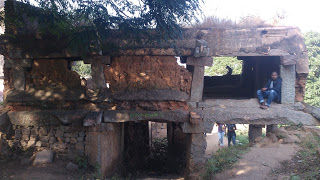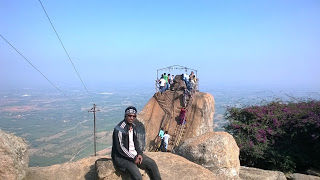 And of course all the struggles are forgot once we reached at the "top of world" and always its easy to climb down.