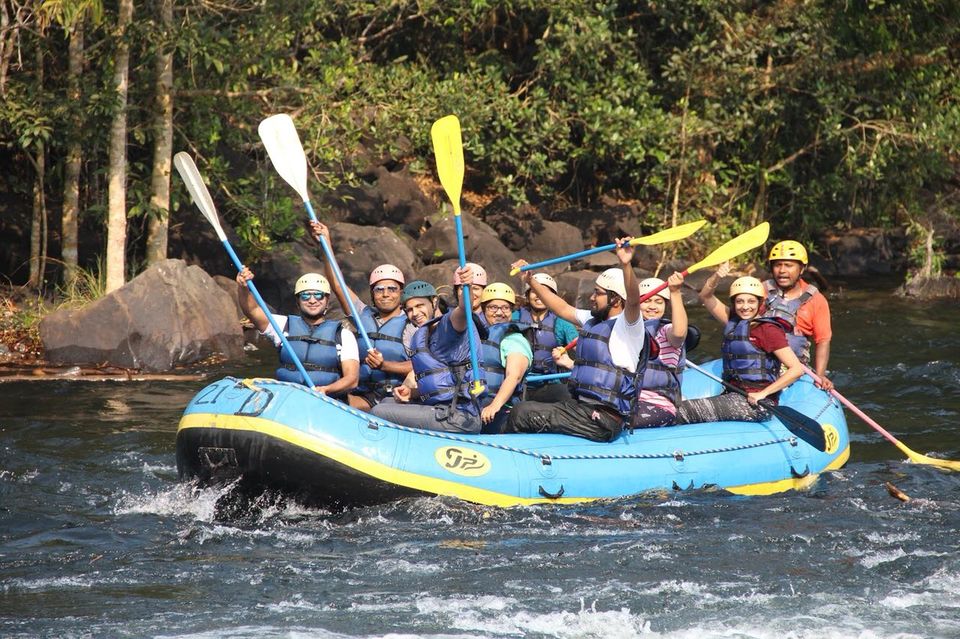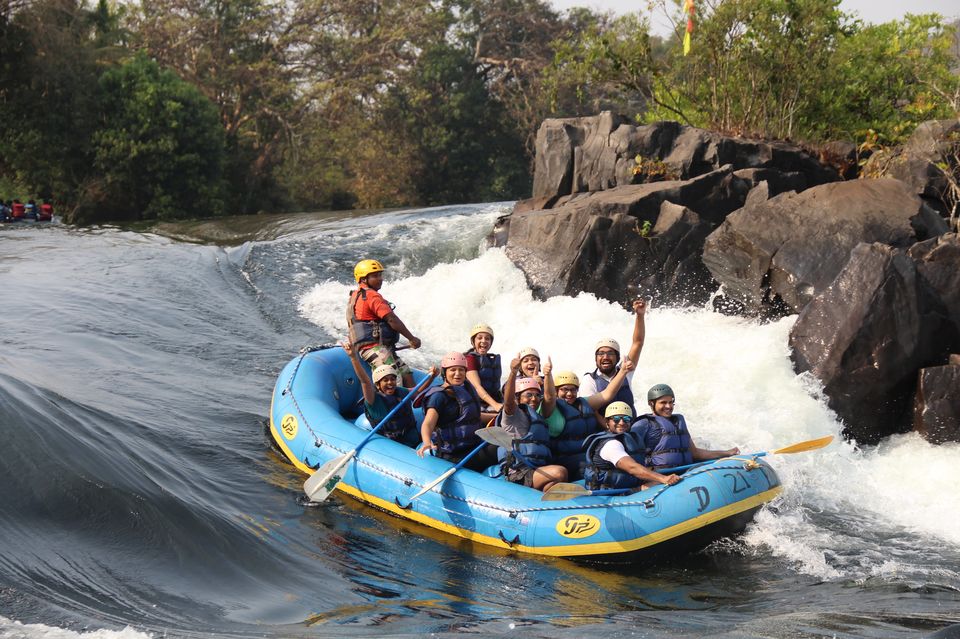 Dreaming about doing something and experiencing it are two contrast things and and when i experienced the Rafting it's altogether a different feeling which pushed me writing this post.
I am not a swimmer but i always pulled towards water sports. I have done wakeboarding, Scuba,Water Skiing,Jet Skiing and visited many beaches and i thought i can do this as well. So without doing any research signed up for Rafting even conducted by a Meetup .
So I packed for a two day weekend trip from hyderabad to Dandeli.
There is no direct transport from hyderabad to Dandeli, hence we took a bus to Hubbali . From Hubbali we got into pre hired vehicle (toofan) and reached Dandeli in 2 hrs.
The accommodation is a pretty clean and neat farm house named "Stanley House". They have an inhouse pool and some amazing water games .So everyone dumped bags had a yummy breakfast and pushed themselves towards the pool.
There are activities like Kayaking, Flying Fox(Zip lining), etc.Everyone tried their hand in them . By 2 PM we started to Dandeli rafting point and left our mobiles at the accommodation . Even though the travel is of some 40 mins there are two checkpoints to get registered to enter into Dandeli Forest and the view is picturesque. We couldn't capture pics here as no one is carrying any camera or mobile phones.
Once we reached to Dandeli rafting point our group is divided into two groups and were provided with rafting gear and post the instructions by the rafting guide we walked towards the plastic(tarpaulin) made raft.We sat in the positions and positioned ourself as instructed.
He started shouting instructions for us to get accustomed rowing for some 200mts. Post that he asked everyone to jump into river in case if any emergency it's mandatory to know what are the next steps.Everyone jumped as am the only non swimmer in the boat i felt terrified but had to jump .There is no way I can go back at this point.
The river is of around 20-40ft at the point we jumped and its the steepest.I couldn't let go of the rope attached to the raft as am scared to death that i will be drowned even though my safe vest is working pretty well.
After several mins into the clean and crystal clear water we climbed back( no no we were dragged) into the raft .we started our onward journey to our Adrenaline filled adventure of 9.5 kms rafting with 8 strong river whirls.
We got a chance to get clicked at the 1st whirl and the remaining rafting is just treasured in our memories which i will carry throughout my life. It may seems simple for many but it taught me breaking norm , doing something totally out of my comfort zone, the tranquility even when rushing and rowing the raft through the whirls.The birds chirping, the thirst quenched with the sweetest river water.
The last whirl is something filled with adrenaline ,it's surfing opposite to the whirl and we will totally get submerged in the strong water current .We went 4 times into it each time interchanging the places among us ,so everyone can get the tast of sitting upfront and hitting the water and the madness for those 60seconds.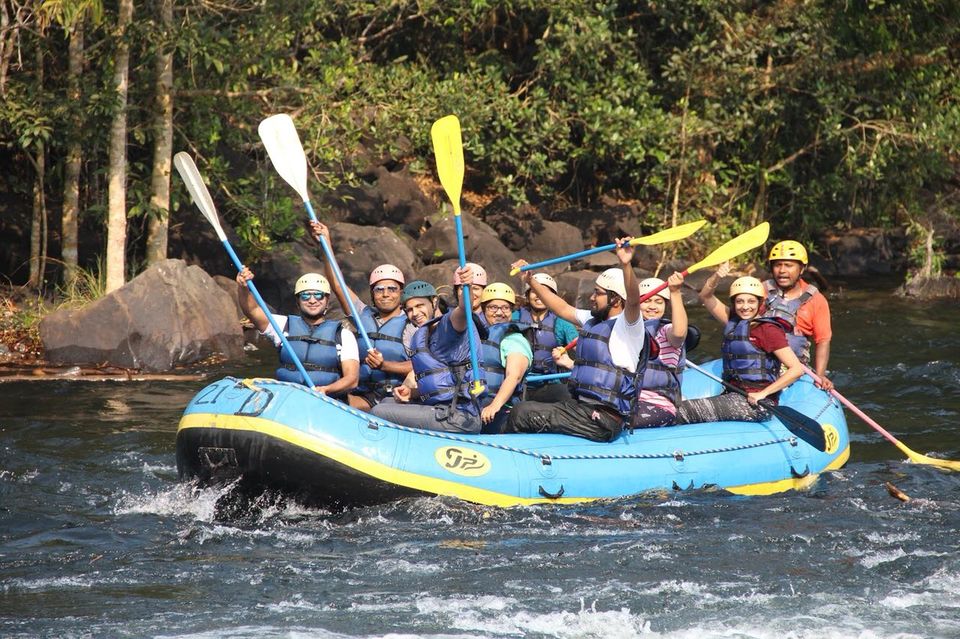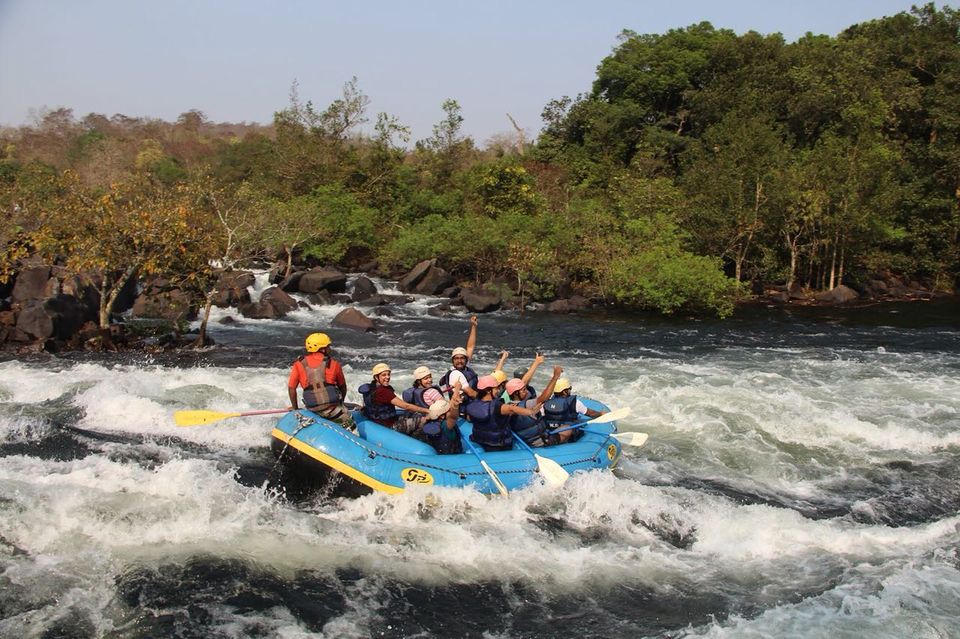 We ended our 9.5 km rafting in span of 1.30 hours and headed back to the farmhouse.
Next day some of us opted for jungle safari in chilly forest weather ,almost freezing at early morning 4 AM and all we could see is peacocks,wild hens and squirrels and some spectacular view point inside the jungle. we are unfortunate enough not to see any tigers or deers as supposed to be ,even though we are bit disappointed with this but the early morning time spent in the jungle is worth to remember.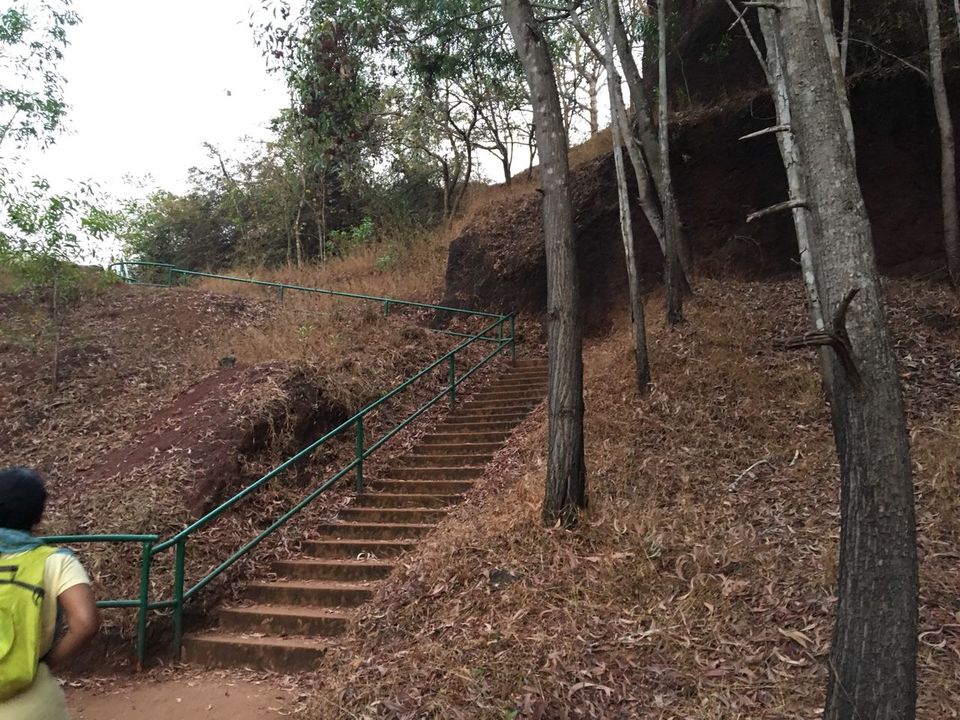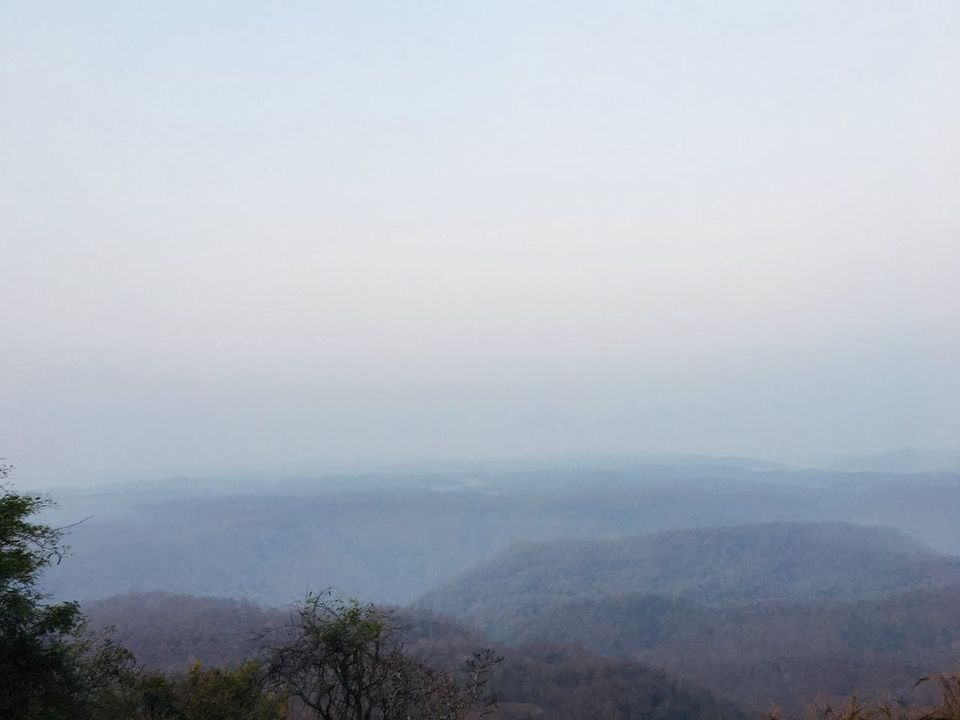 After safari many of us went to water sports like zorbing, natural jacuzzi, rowing.
By end of the day we hit back to hyderabad with the impression that rafting has left on us. Personally to me its a not just a rafting , i experimented, i dared my comfort levels and experienced the bliss to be in the lap of nature.