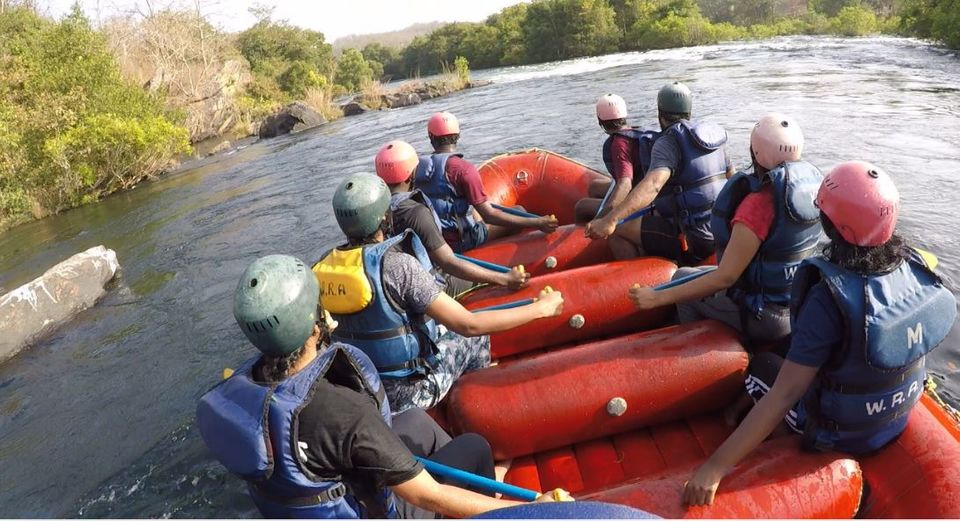 We started planning our Dandeli trip long back. Initially there were around 20 people, which got finally reduced to a group of 8. But we were the ones who really wanted to go, and were so much excited about the trip.
Best Season for Dandeli trip: September - March
We started our Dandeli trip from NITK Surathkal at 10pm in a bus which we booked in advance.
Cost: 550Rs/person
We reached Yellapur stand at 5:30am. When we enquired about the buses from Yellapur to Dandeli, the locals said, buses are available at 7:30am, 8:30am, 9:30am (1hr gap). Buses are coming from Sirsi. We boarded the 7:30am Bus from Yellapur to Dandeli.
Cost: 60Rs/person.
Reached Dandeli Bus stand at 8:50am. We had breakfast from Hotel Kalpana oppo. Dandeli Bus stand. They serve really good buns.
Cost: 515Rs/8person
By 9:45am our guide picked us in a Jeep, dropped us at the cottage (Parampara Cottages), that we booked in advance.
Cost: 1350/person.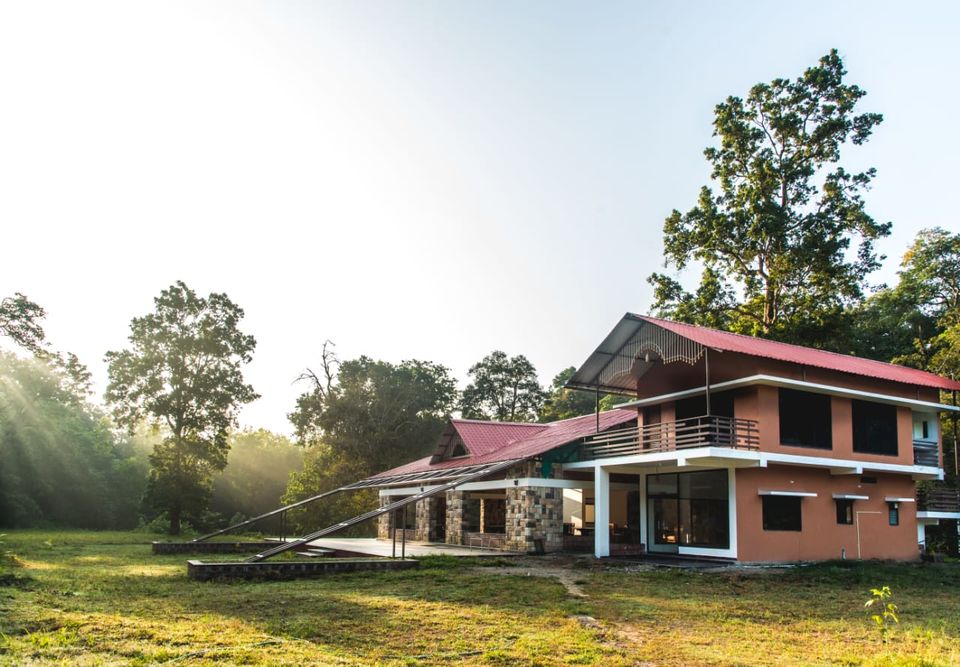 We started rafting at 2:30pm and ended at 5:30pm. There were 9 rapids. It was really awsome experience on our Dandeli trip. We felt really happy to choose the 9.5km over 1.5km. We never wanted the rafting to end. It was such an amazing feeling to go through the surreal lush beauty of Kali river that you should experience it on your Dandeli trip atleast once in your lifetime.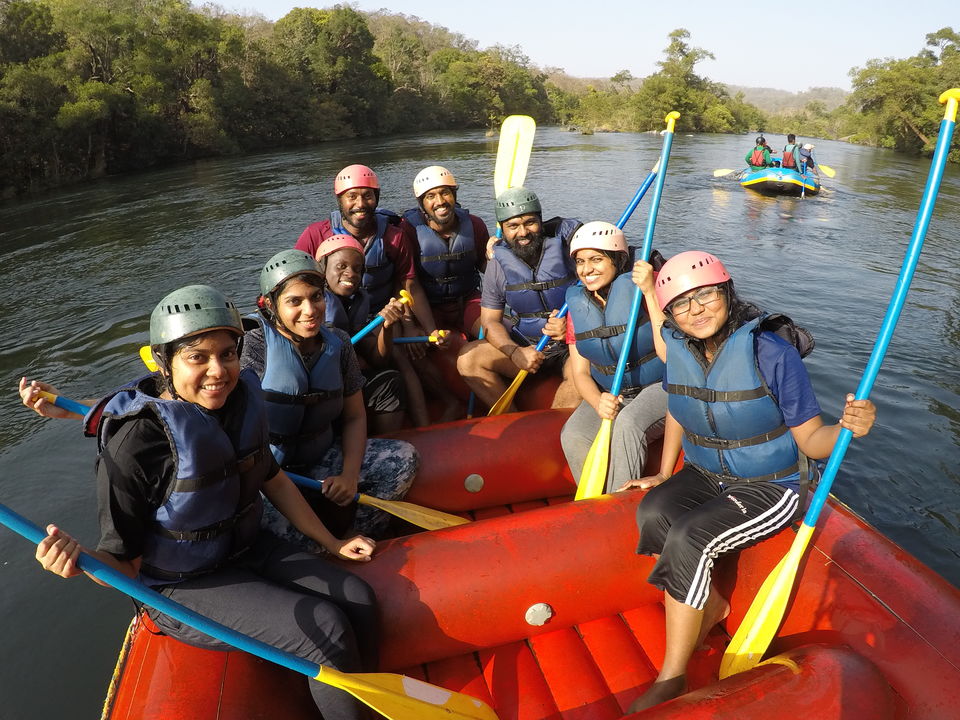 They provide buffet lunch dinner and breakfast ,stay in Tents, Some water sports (jacuzzi, kayaking & boating) and also campfire.
We reached there within 15mins.
They asked us whether we're doing the 1.5km (500Rs/person) or 9.5km(1350/person) long rafting. After a small discussion we fixed 9.5km raft. Our guide booked the 9.5km long Govt provided Rafting online. Since we were students we got a huge discount. We need to give the xerox of our college ID cards.
Cost: 1000Rs/person
From 10am to 12pm we spent time by playing Archery and carroms.
After lunch we headed to the start of our Rafting point in their Jeep which is around 10kms away.
Cost: 1500Rs/jeep
On the way we saw Supa Dam. Rafting is done on the water from the Dam, On Kali river.
We headed back to our cottage and enjoyed our dinner and campfire.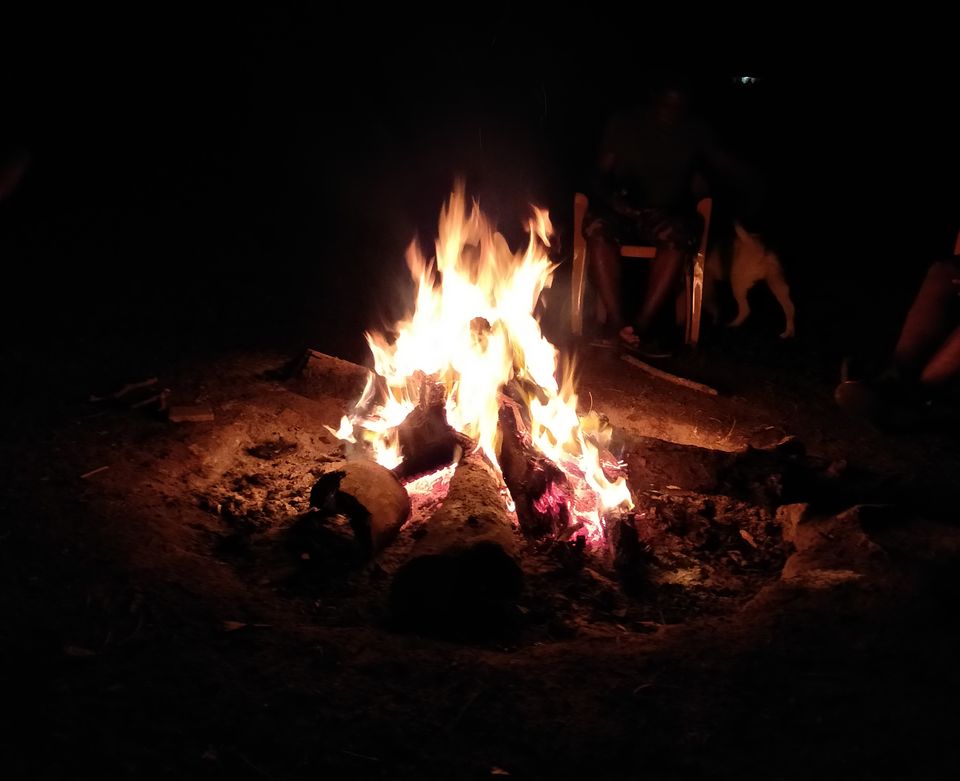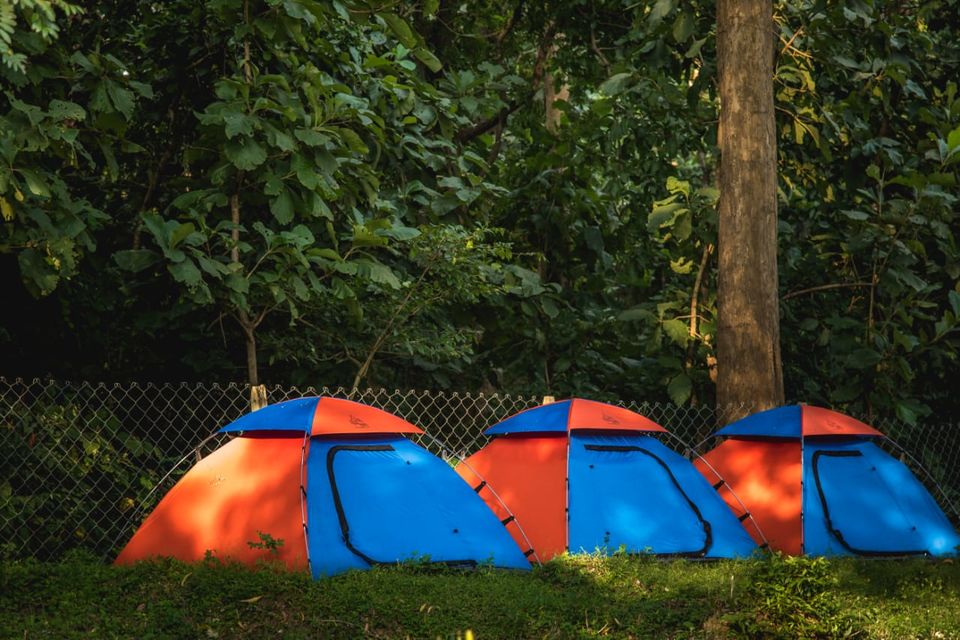 We woke up early, at 7:00am. We got proper sleep in the tents. We thought we'll finish off Kayaking and Jacuzzi very fast and head back to college as early as possible. First we went for a walk through forest with our guide. Though there's nothing special to see, it was fun.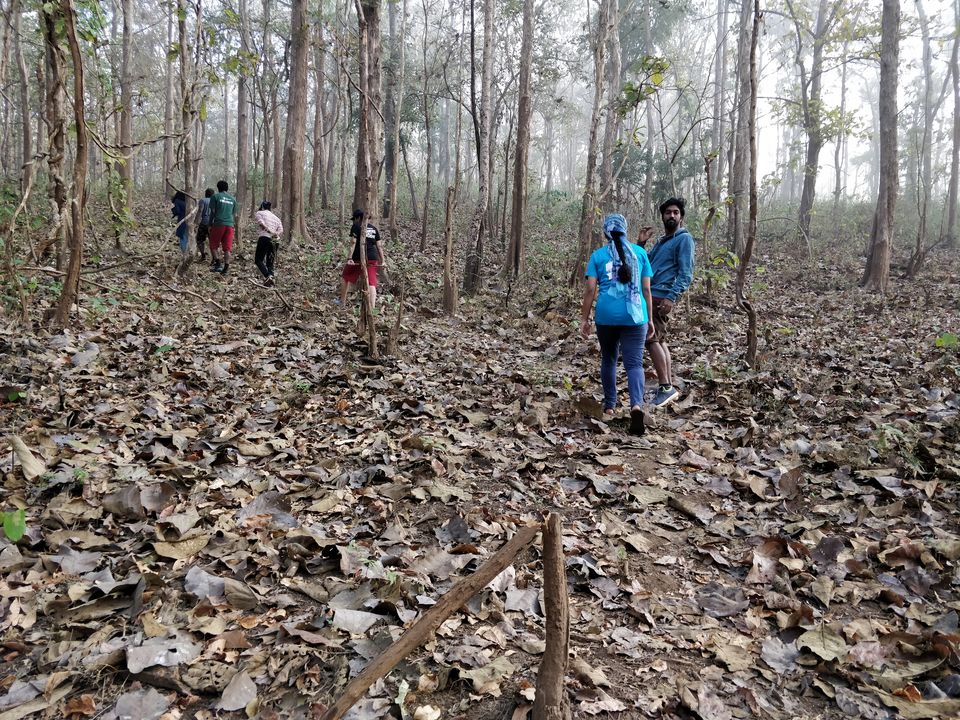 After the half hour trek, we headed back to our stay to have our breakfast. We had to wait till 10:30am since our Jeep's tire got punctured. Then we went to the point where we could do our kayaking, jacuzzi and boating. It was a half hour journey from our stay. They had individual as well as Dual boats for kayaking. We took the individual ones. We did kayaking for around half an hour. It was fun as it was our first time experience.
Since we had very little time, we immediately went for boating. They took us to a rapid that we did yesterday and asked us to get down into the rapid. Though we felt scared, our thrive for adventure helped us get down. It was really awsome. Later our guide said Jacuzzi is usually not done there, but he asked us to get down in the rapid since the water level went down. Jacuzzi wouldn't have been this much fun if the water level haven't gone down we felt.
Apart from Jacuzzi, Boating and Kayaking, they provide Zip lining (350Rs/person) and Zorbing (250Rs/person) as well. Package of all the 5 activities costs around 1000Rs/person.
By 1:20pm, we left back to Dandeli. We boarded the 1:40pm bus to Karwar from Dandeli.
Cost: 108Rs/person
From Karwar we have to take a bus to Karwar station. It'll take 20mins.
Cost: 10Rs/person
We were just on time to catch the 5:00pm train from Karwar to Surathkal.
Cost: 250Rs/person
We were really happy throughout the Dandeli trip. It was once in a lifetime experience. Amazing!
Dandeli rafting is Euphoric !
If you have an extra day, you can either go for a jungle safari inside the deep forests and spot wildlife, or you can plan the day accordingly to explore the unexplored beaches of GOKARNA.
PS: Please take care of your belongings! My friend lost her specs while doing Jacuzzi on the Dandeli trip.