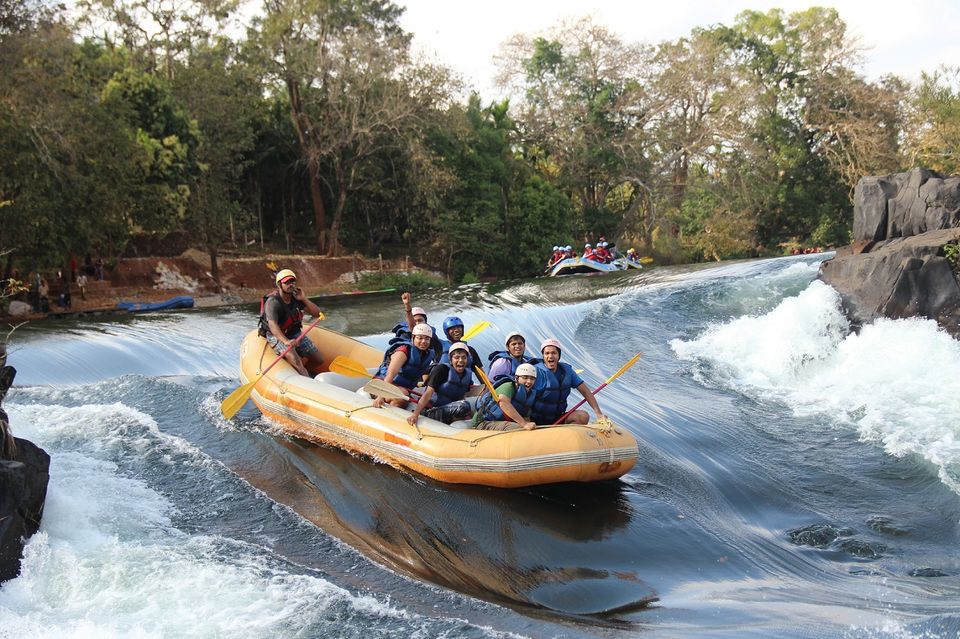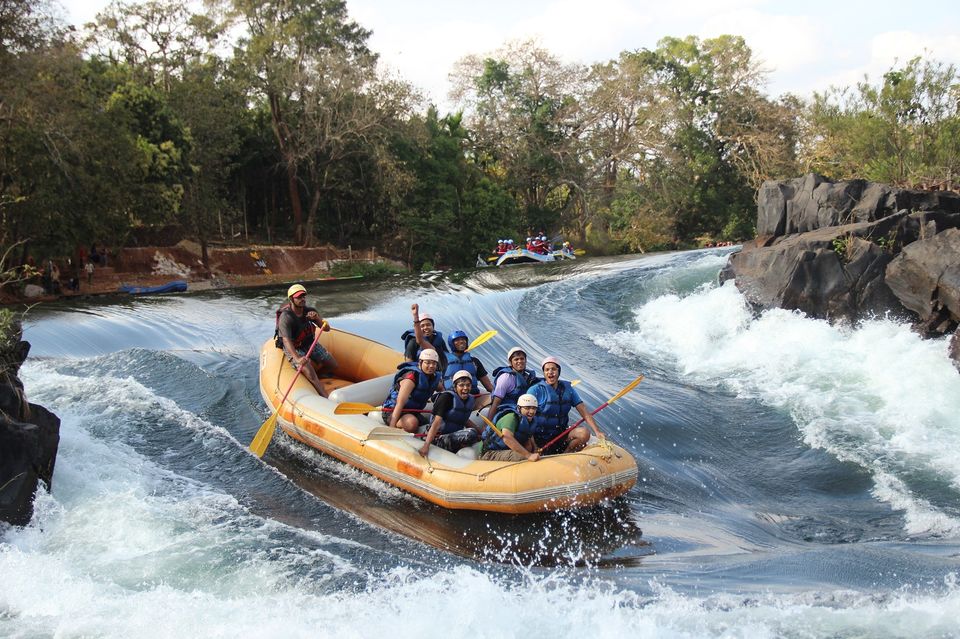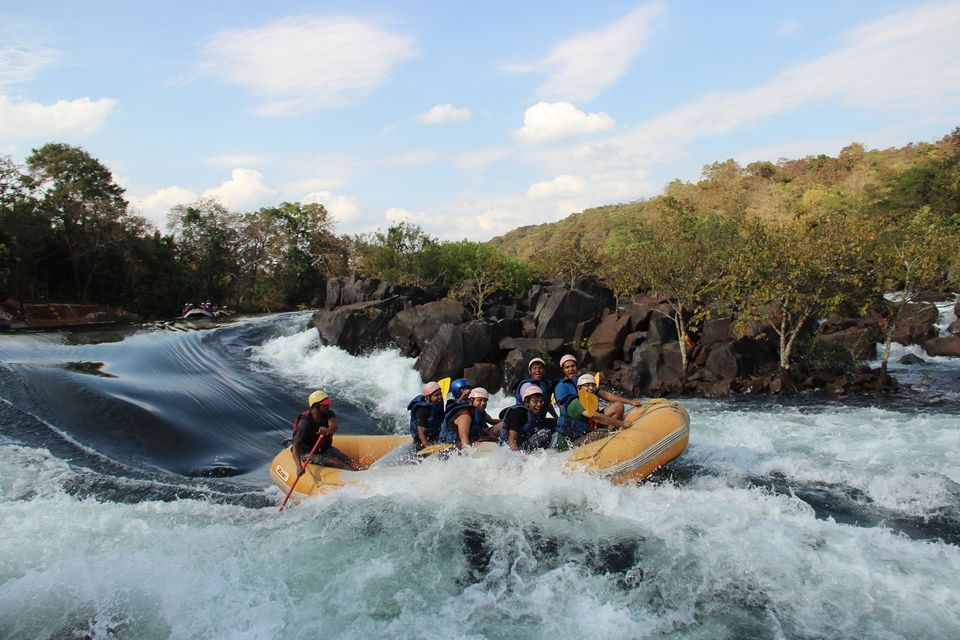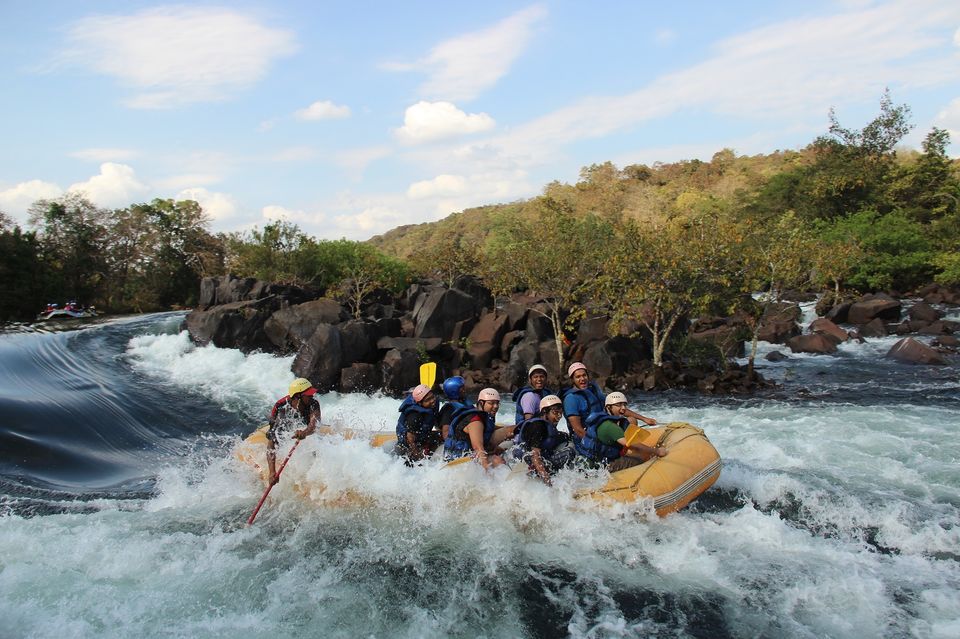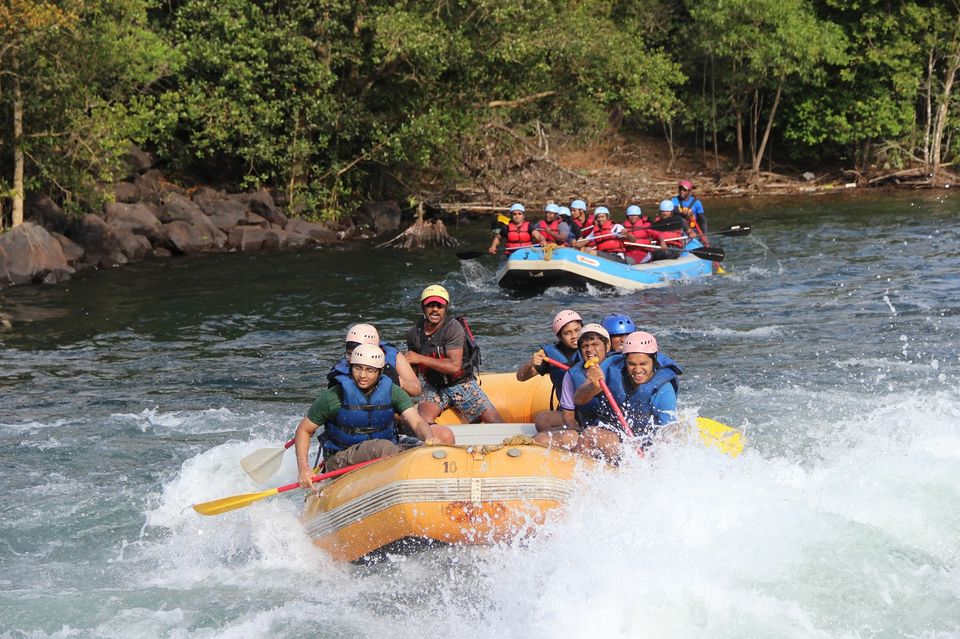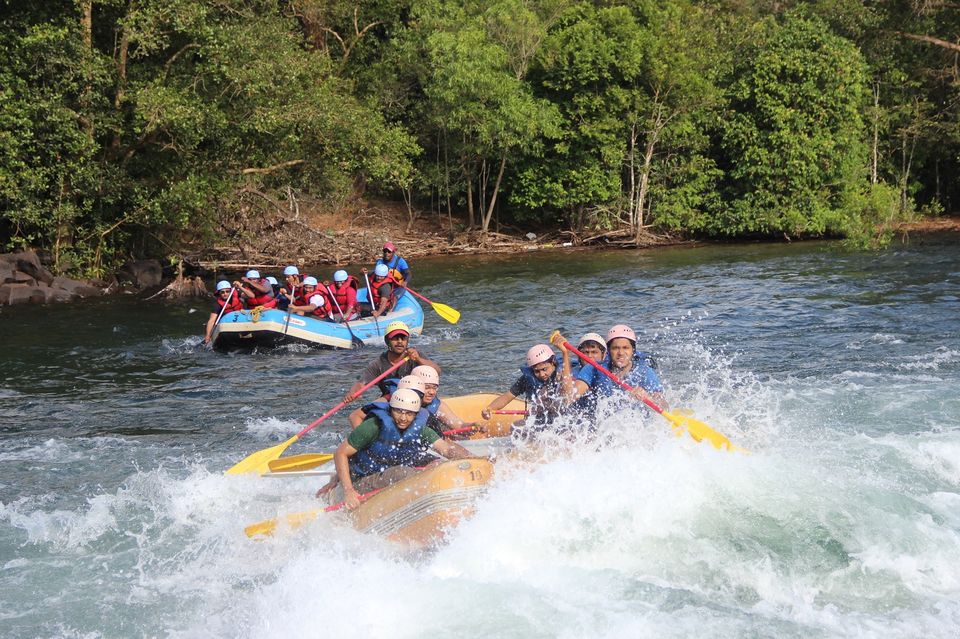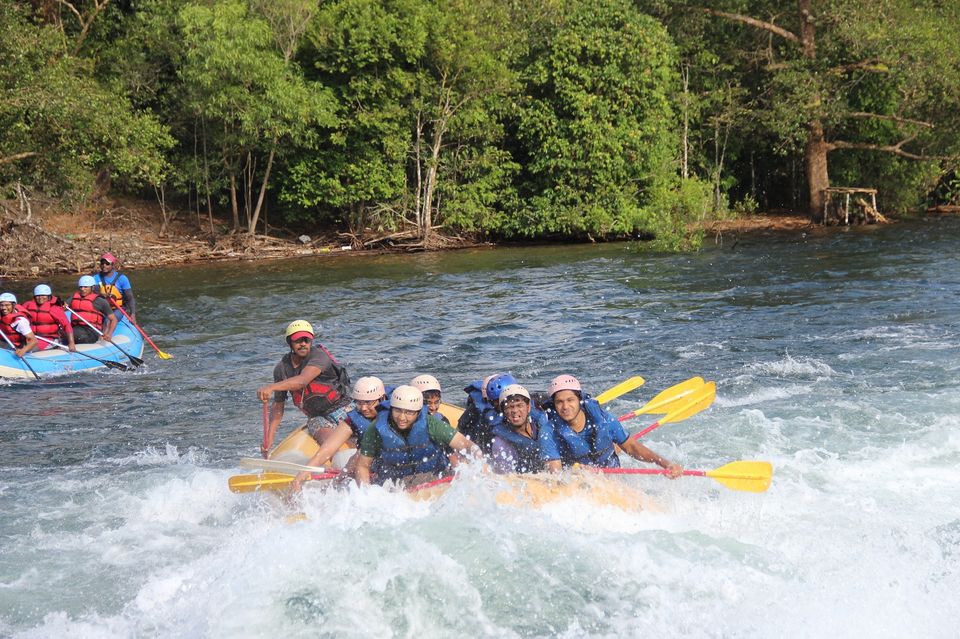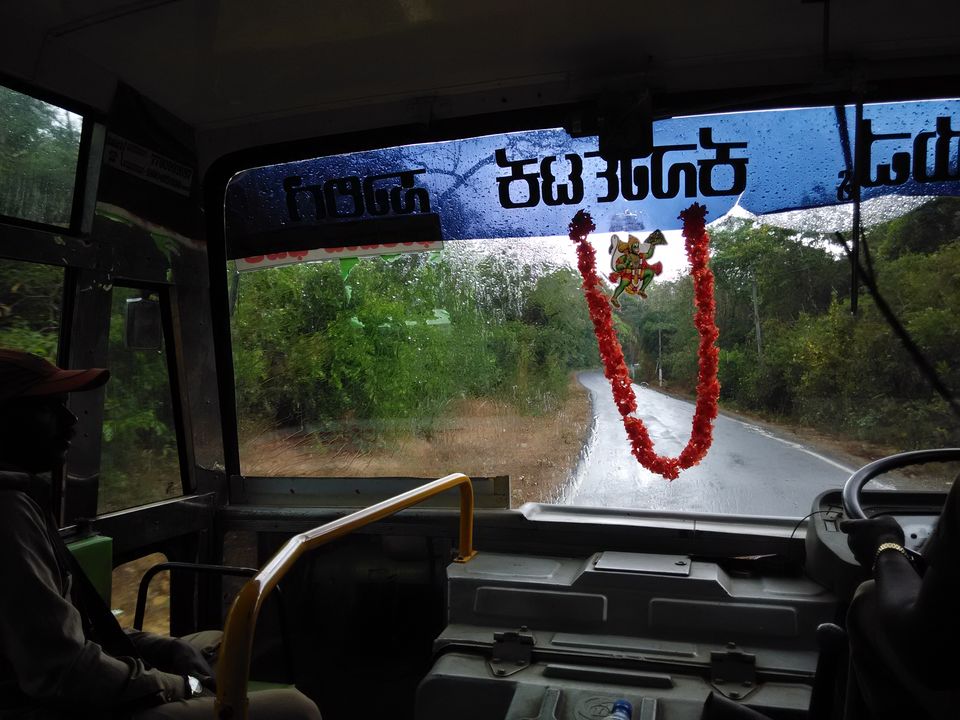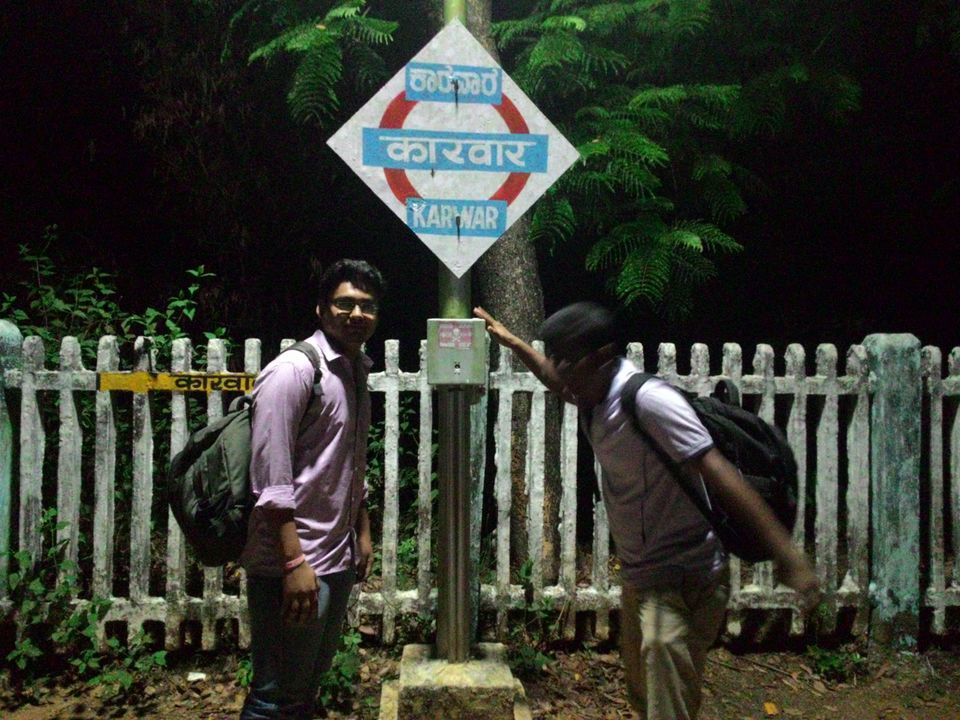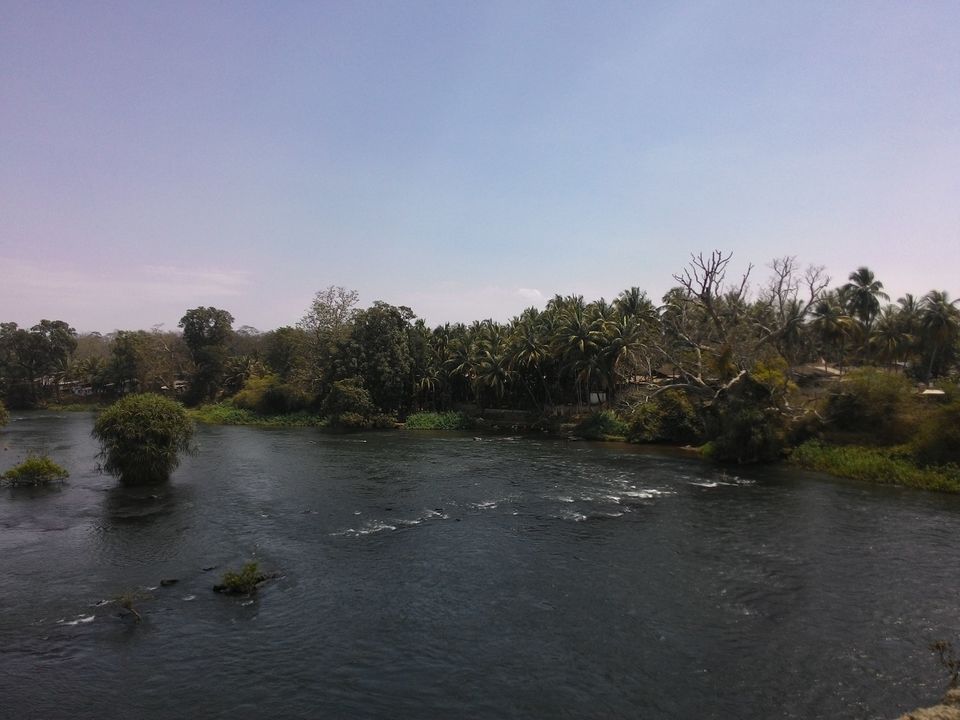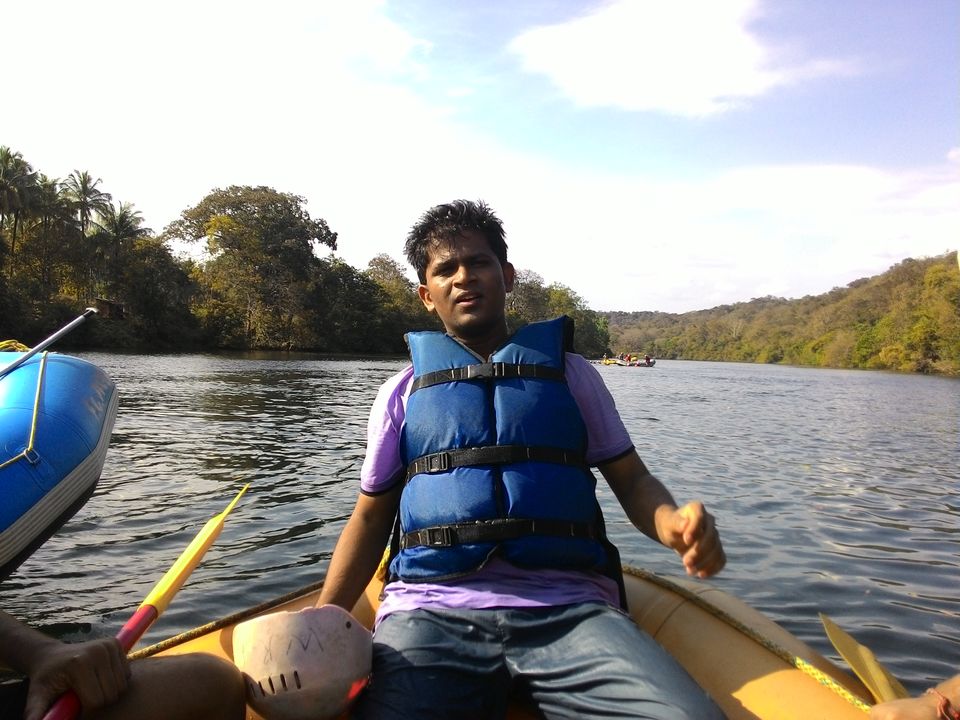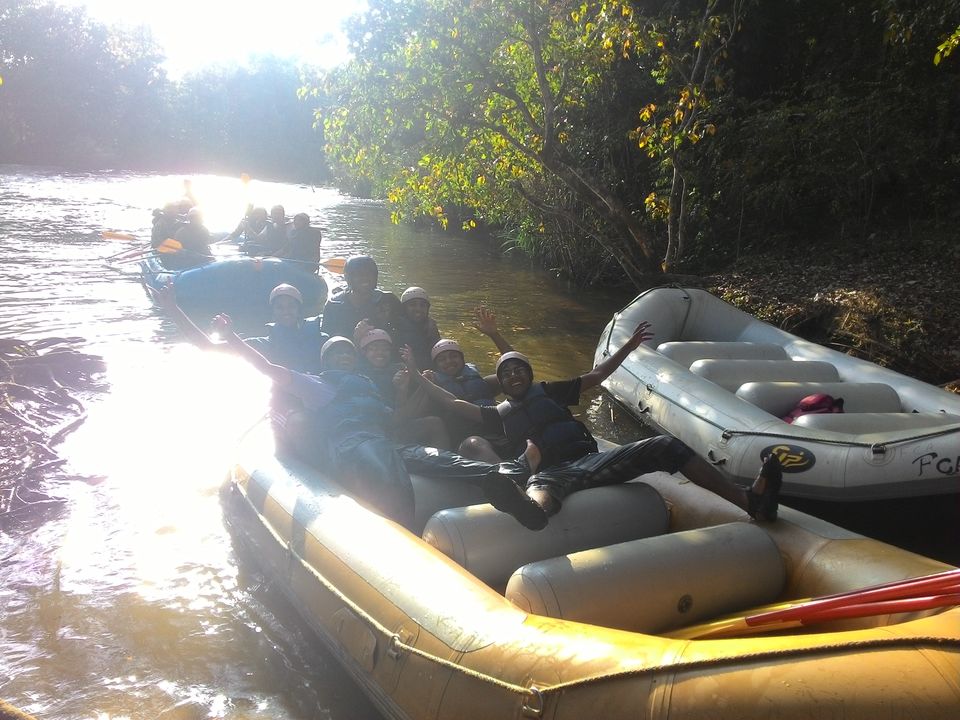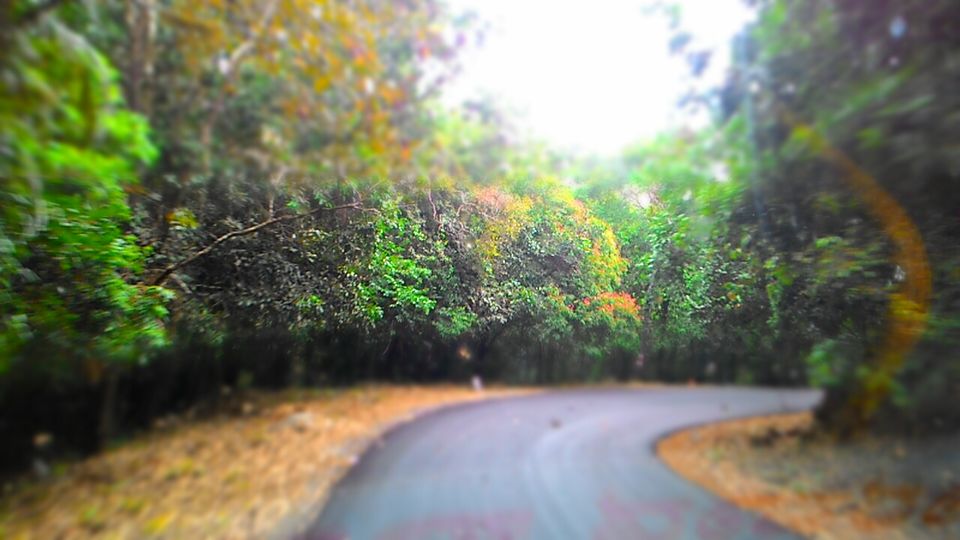 Dandeli : It is a town in Uttar Kannada district of Karnataka, India in the Western Ghats region in North Karnataka. Tourist will get an incomparable mix of scenic beauty. The town on the river is surrounded by deciduous forests and a renown wildlife habitat where rare animals and birds roam in deep valleys and hilly terrains. This beautiful town offers white water rafting, other interesting water sports like kayaking,boating,river crossing etc., also natural walks, camp firing, bird watching, tiger and crocodile spotting and angling along with picnics, eco-tourism and trips to nearby caves and temples. There are cheap and good lodges to stay also best resorts to make your stay memorable.
MY TRIP : It was a surprise plan. We seven engineering guys after our major project hectic evaluation process sketched a plan to visit this daredevil place. We started at night 12 from our collage NITK Surathkal to Karwar. morning 4:30 we were in Karwar. There we board bus to Dandeli at 6 am and reached there at 8:30 am. The journey was superb.The flora and fauna are damn appealing the climate was around 22-25 degree Celsius. As we landed in Dandeli we met a person(there are many agents there we can easily get help and those guyz are trustworthy too) he arranged the white water rafting for us. The cost for one person is 1550 as we were students we got discount of 500 rupees (we need to submit a copy of collage ID). Near Dandeli bus stop there are many Lodges to fresh yourself and they are cheap and safe. We booked a lodge named Dandeli Lodge they charged 200 rupees for 24 hours. Then our slot for rafting came around 2 pm. We need to travel another 22km from the booking point to the start point for that they arranged a jeep. This was a wild journey going through the forest. As we reached the start point we were given the basic instruction of our guide and the kit we use for rafting one raft is for 7+1(guide) people. The guide was cool he made the river voyage memorable and adventurous. Wee covered 13km river journey with 9 rifts on way in around 2 hours. These two hours filled our life with thrill and freshness. As photography is strictly prohibited while rafting we booked a photographer for this task for 500 rupees(one should invest this amount as this is the moments to be captured). The day was over for us as we were totally burst out. We had dinner and had some masti and slept. Next day we went to see croc park and at around 1 pm we left to karwar. There were other places and tasks are there to look after in dandeli but we have covered those earlier and our main task of rafting accomplished so we left the beautiful place. And around 12 mid night we were in our hostel.
Tasks that can be done in Dandeli..
White Water Rafting
Kayaking
Canoeing
Tracking
mountain biking
cycling
camp fire session
boating
Zip-lining
camping
wild life safari
Kavala cave visit
crocodile park visit


Expenses
1150-1550 for rafting
500 for water sports
200 max for 24hr stay
Precautions
While Rafting do not carry mobile phone, camera, spectacles, other any breakable items.
Climatic condition
The flora and fauna present there makes the Dandeli cool place. Truly a tourist favorable atmosphere.
To get a heart-throbbing, wild, advantageous experience go for this one. I am sure the joy packets gets multiplied with the time spent here.
Why should one love this place? Just visit once you will find the answer hidden in the nature. I am wordless to pen its beauty. River Kali and White river rafting make it a damn memorable event of the life. The beauty...natural beauty surrounding it will completely mesmerize. Guyz go for it...its truly adventurous..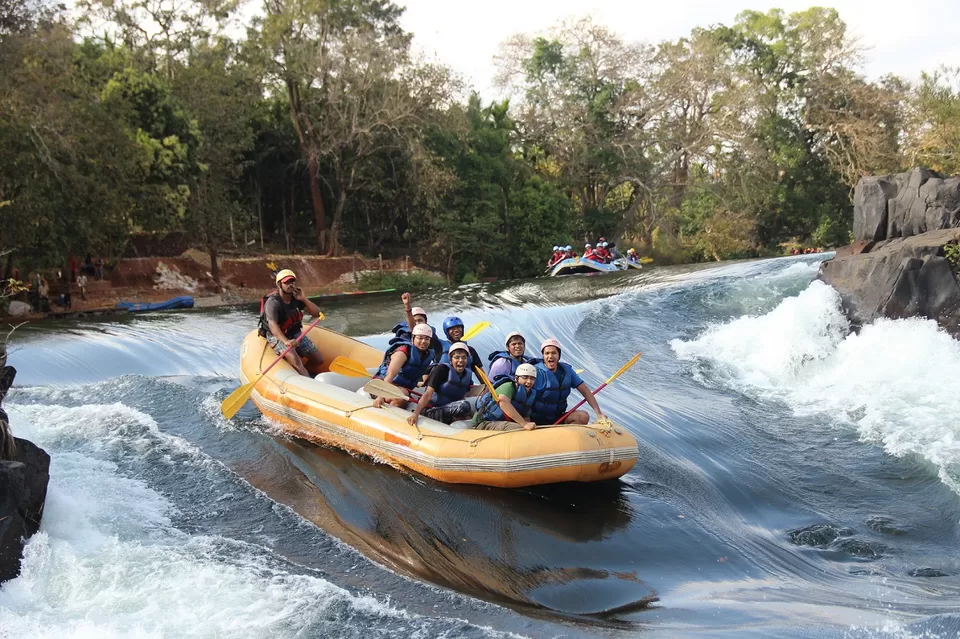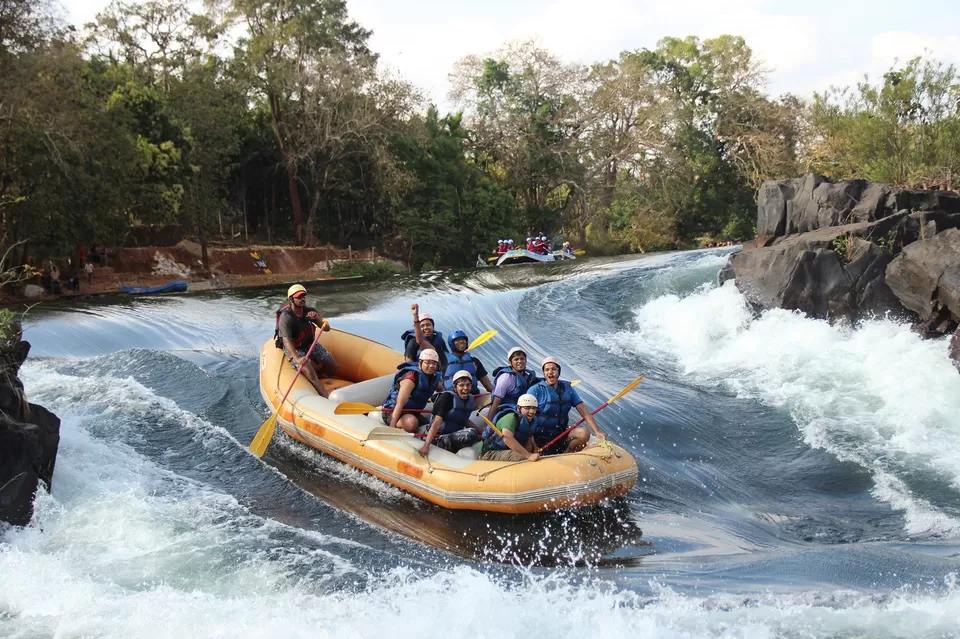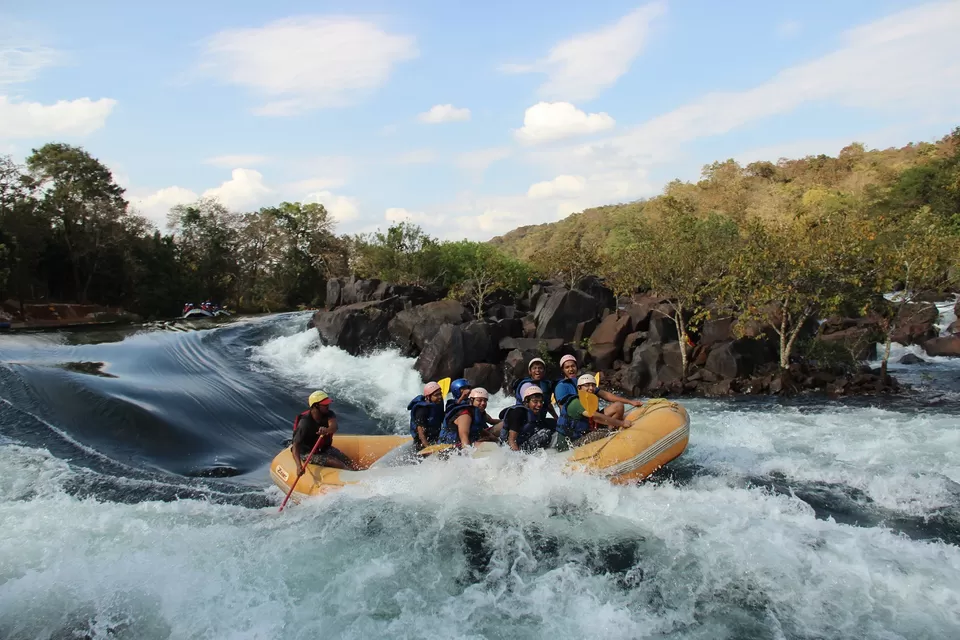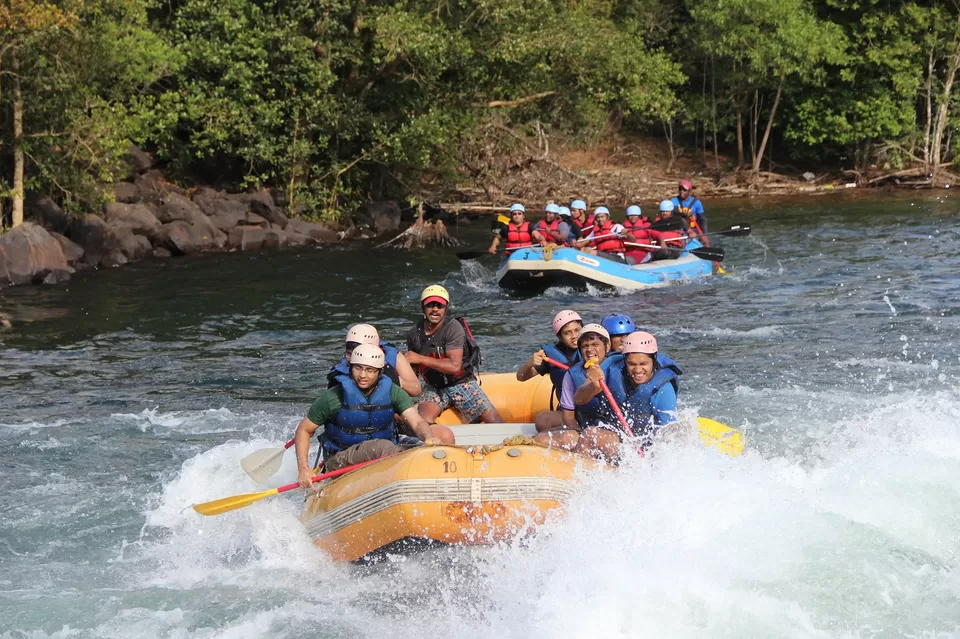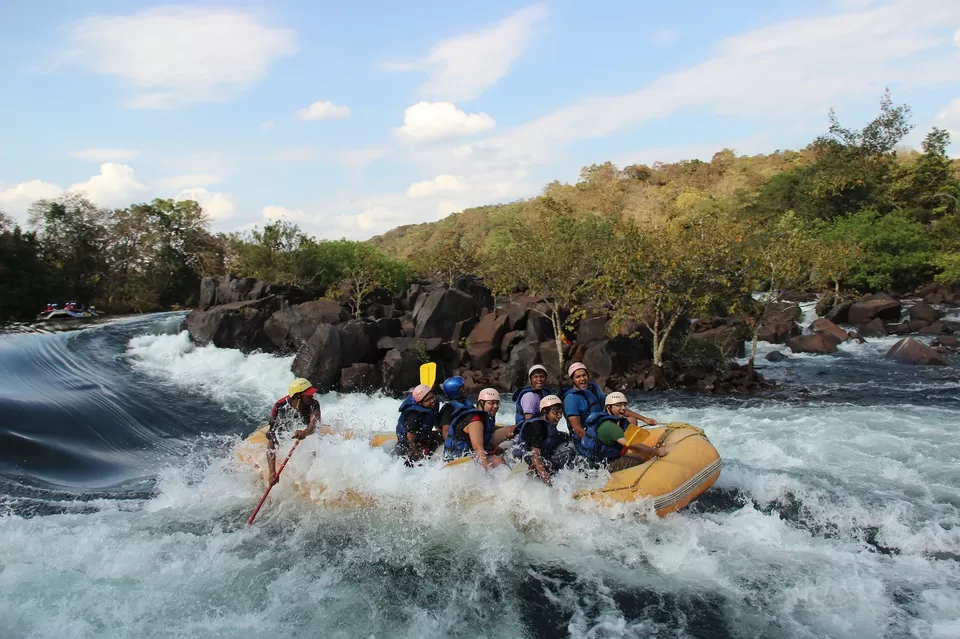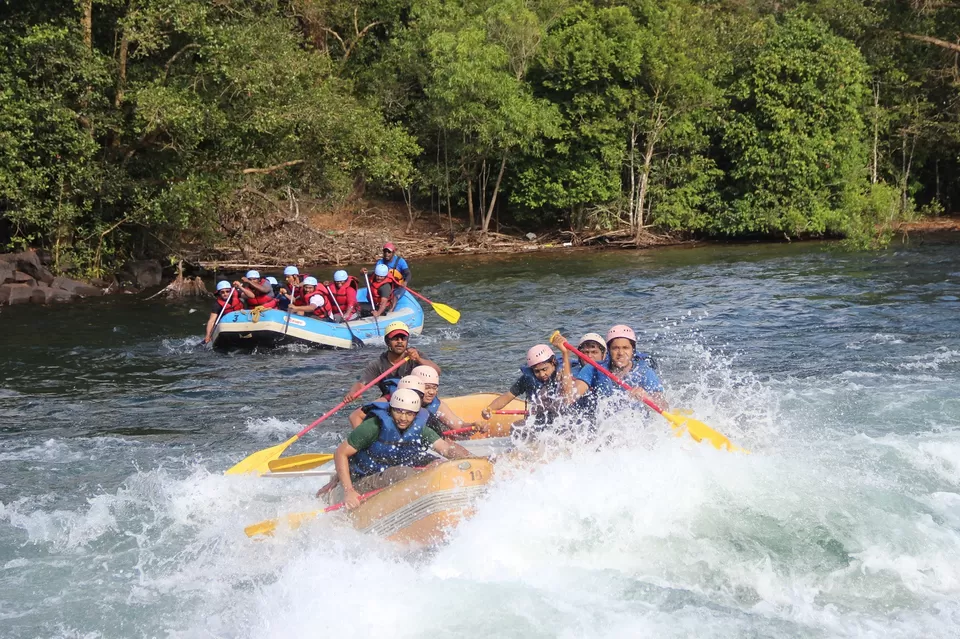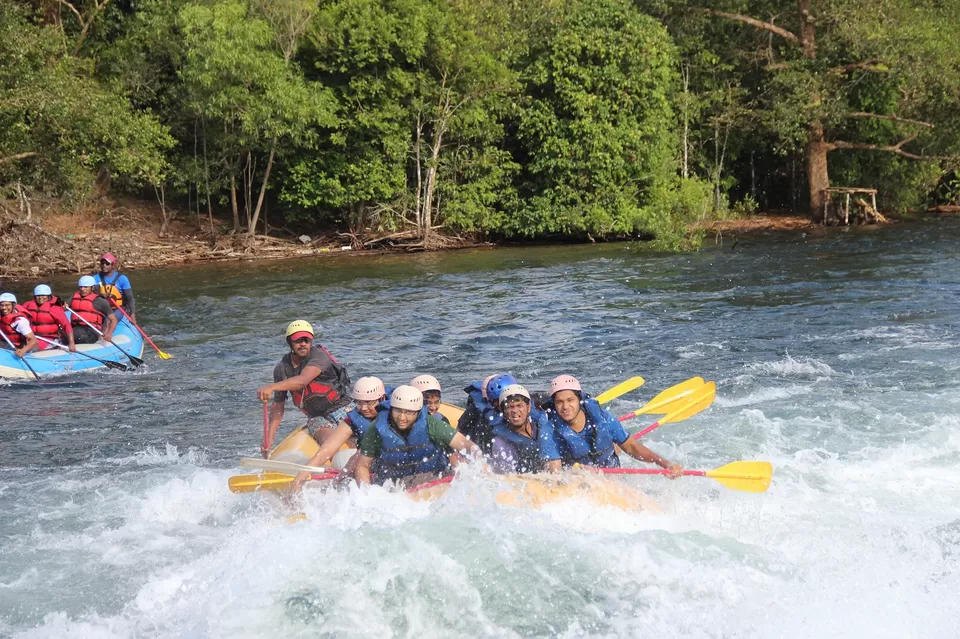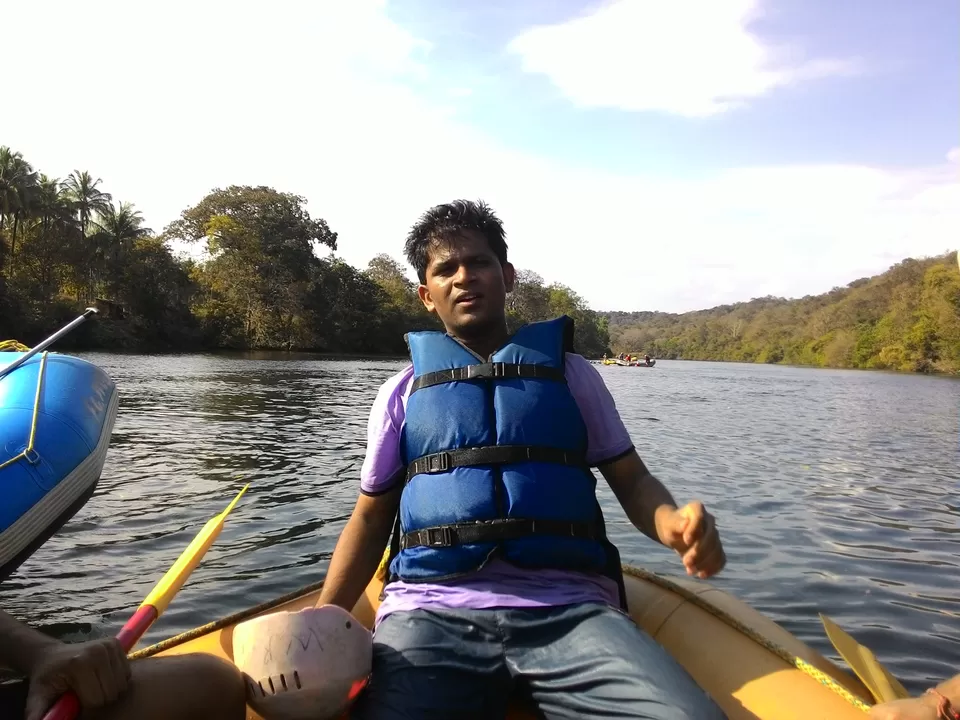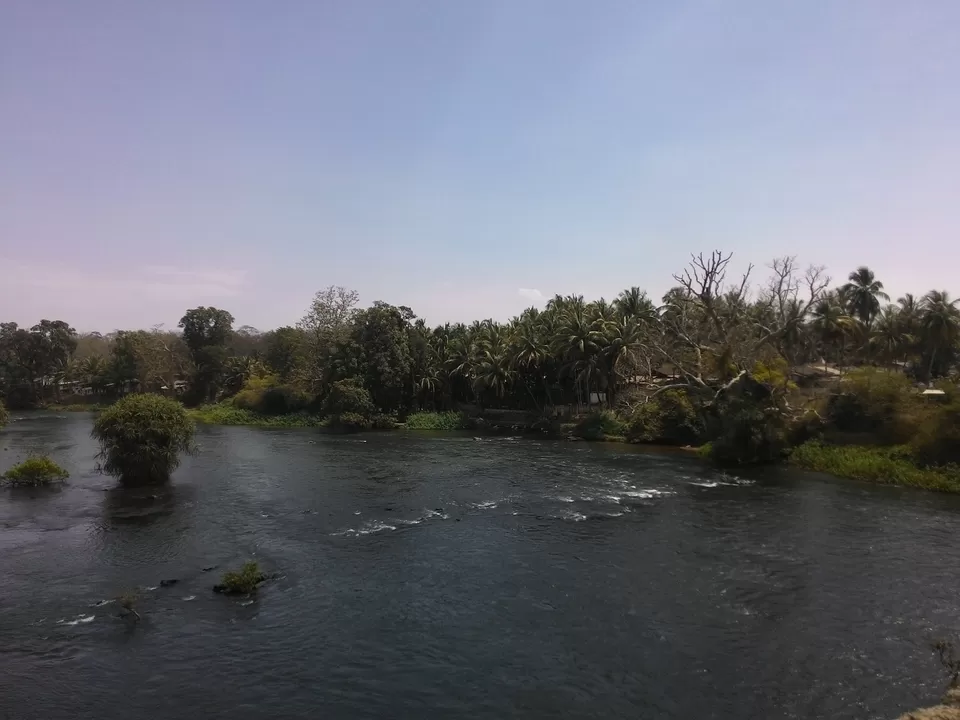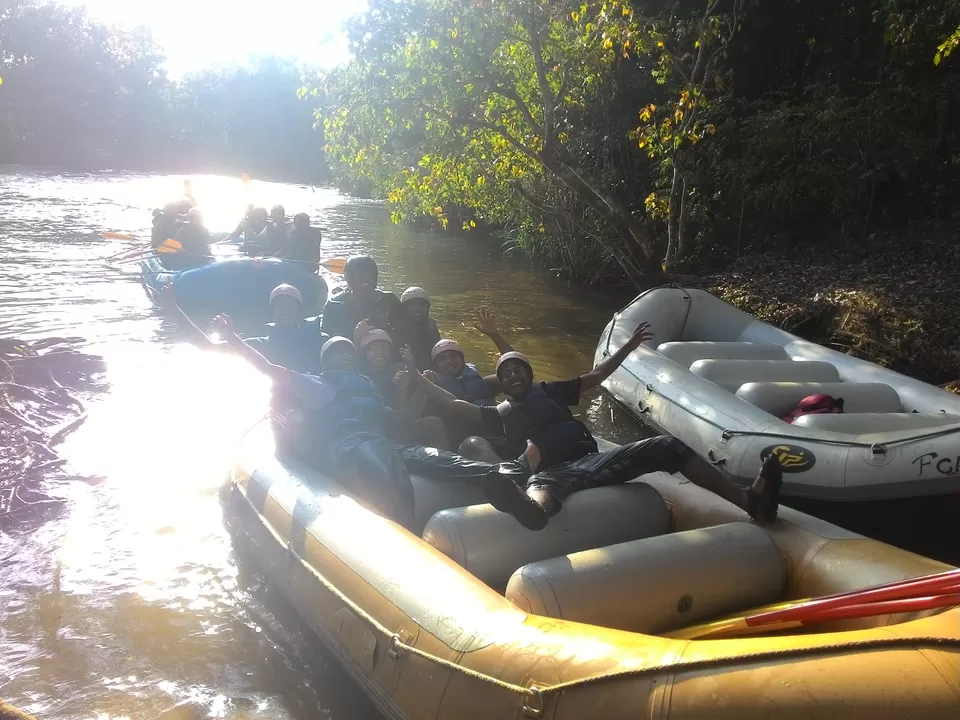 White water rafting...really don't know why this name is given..may be due to white color appearance while rafting in the river kali(black). 3 hrs of masti while rafting will make the day unforgettable.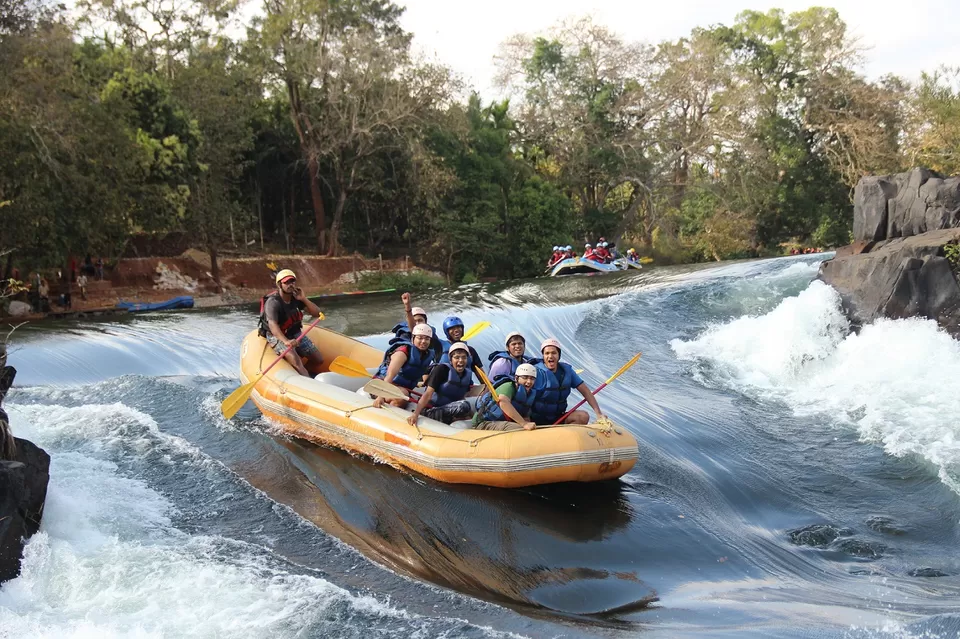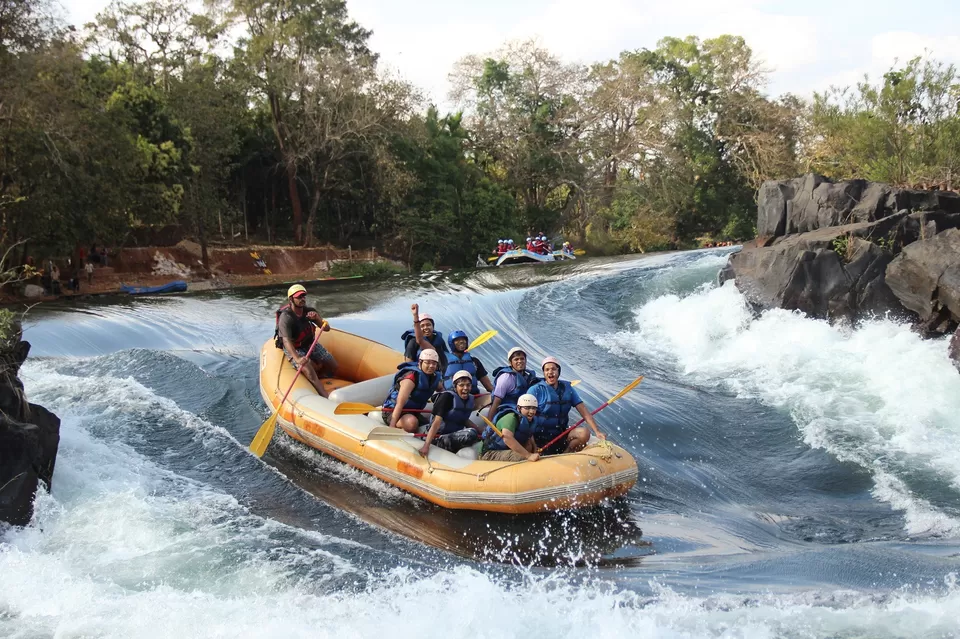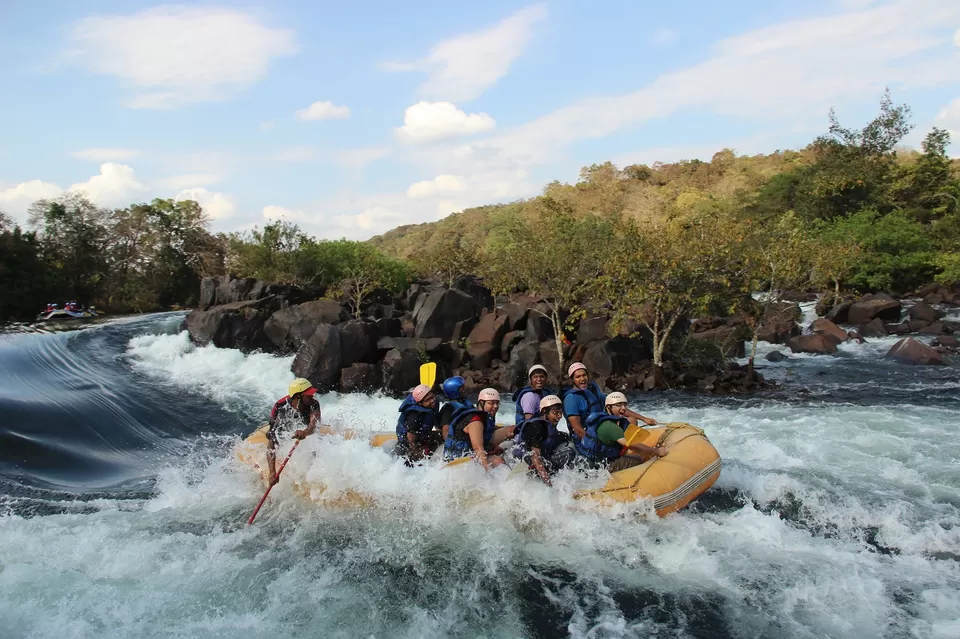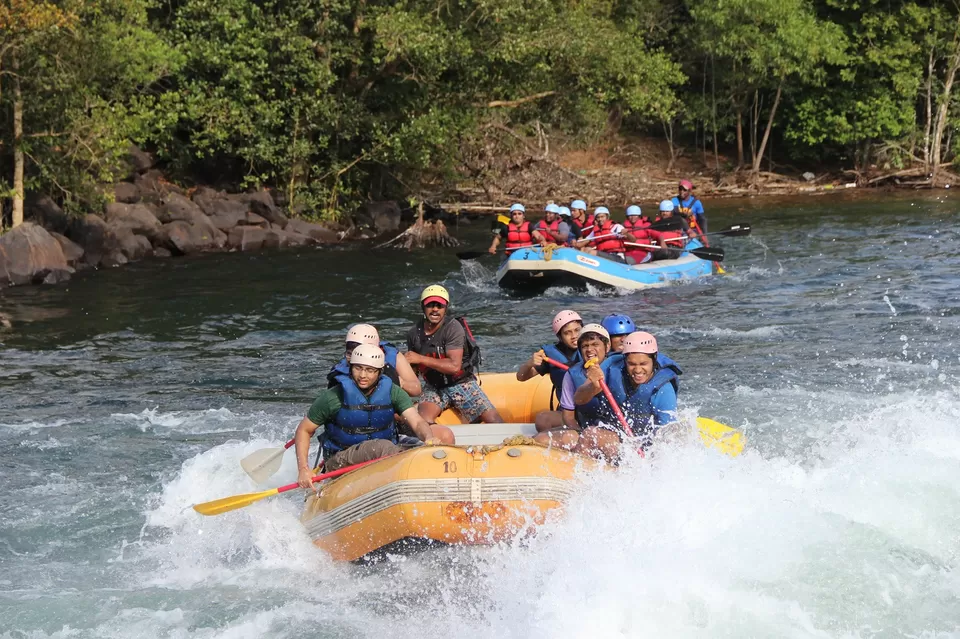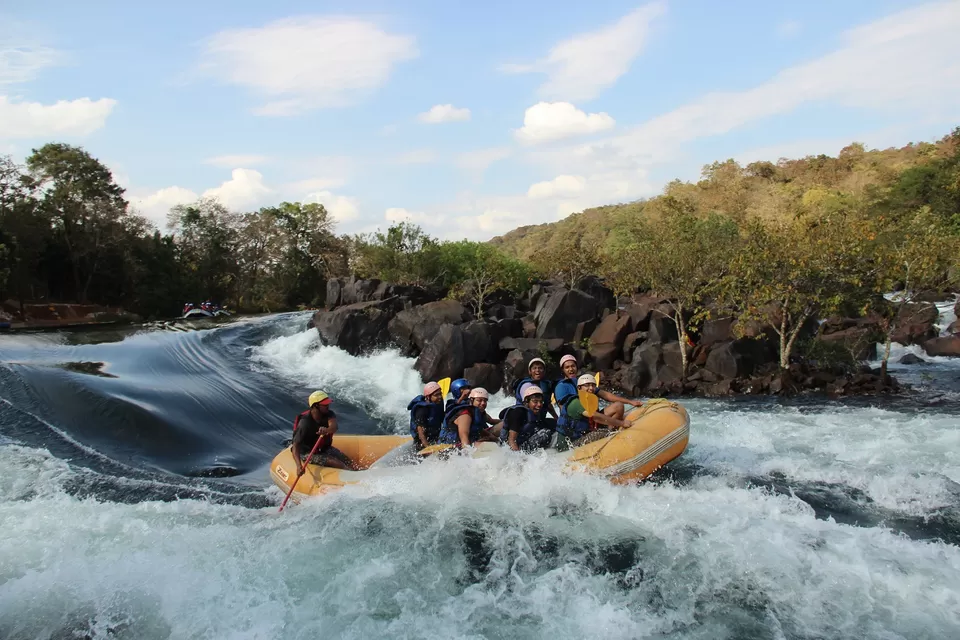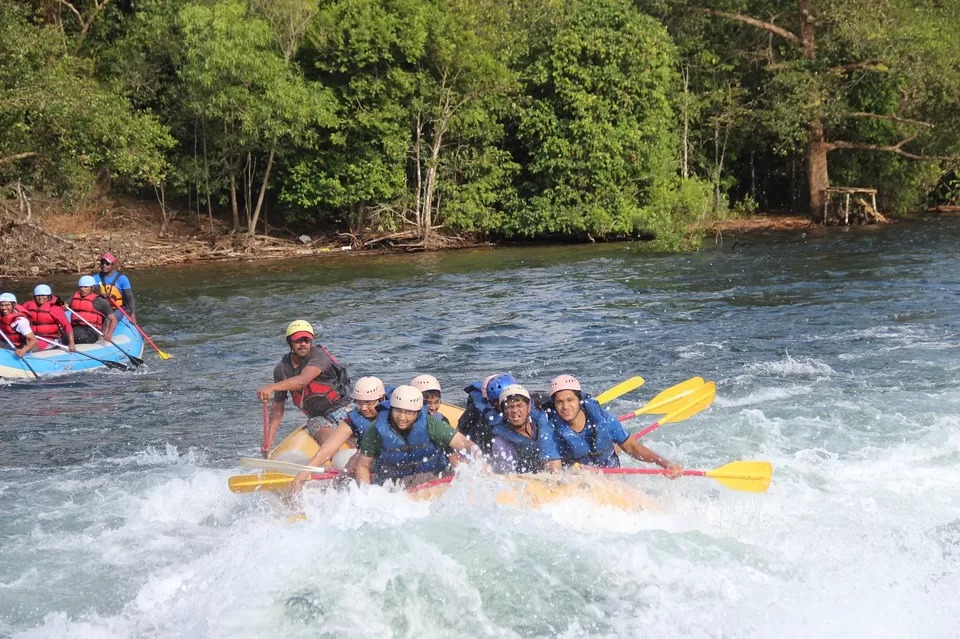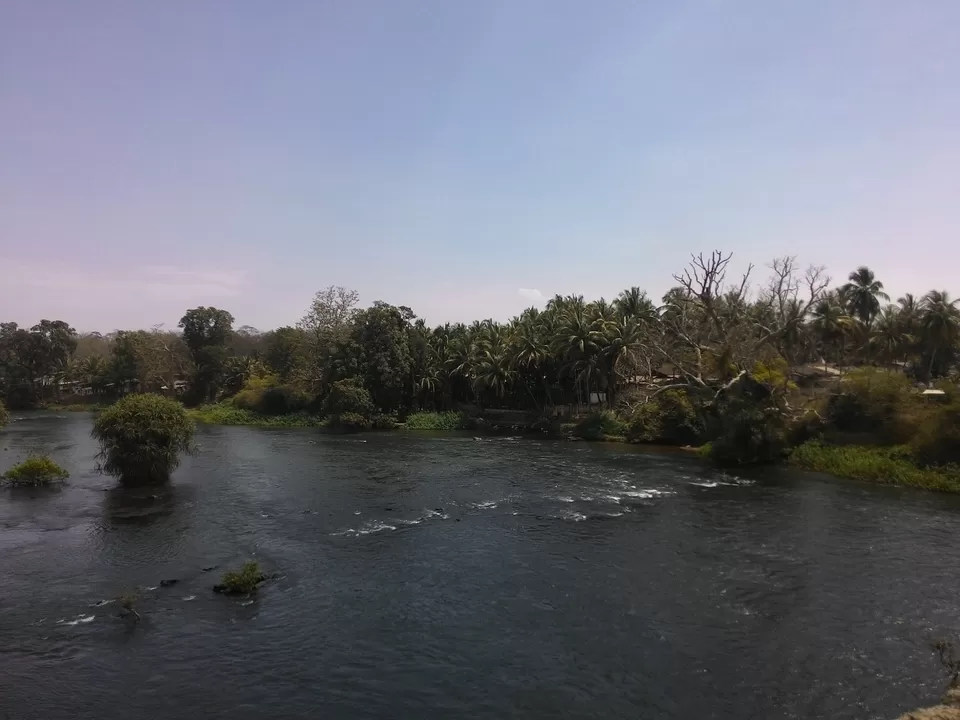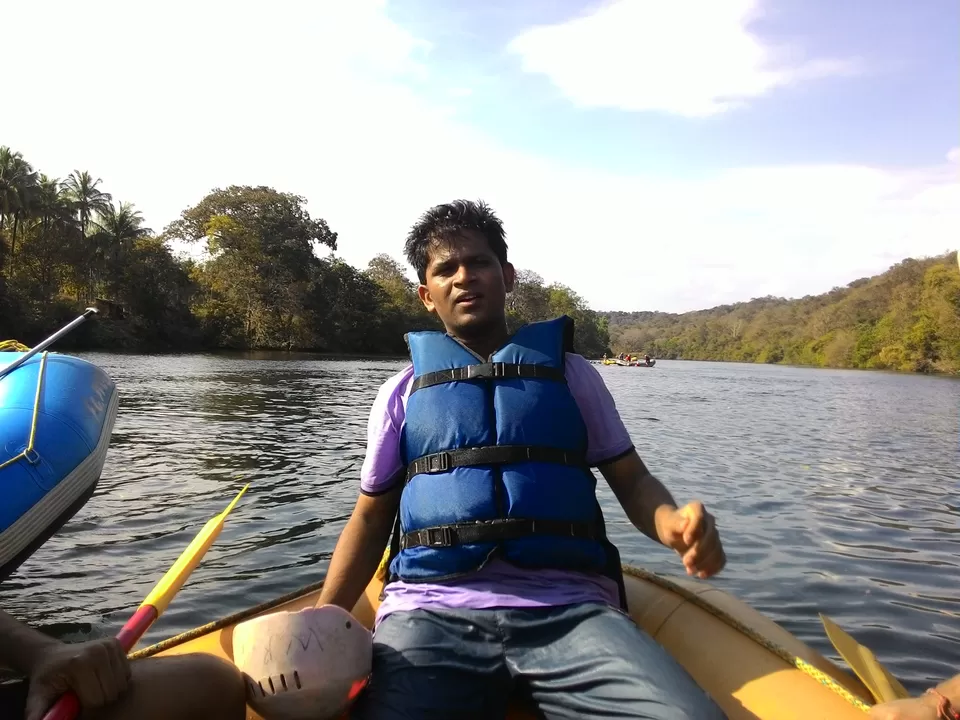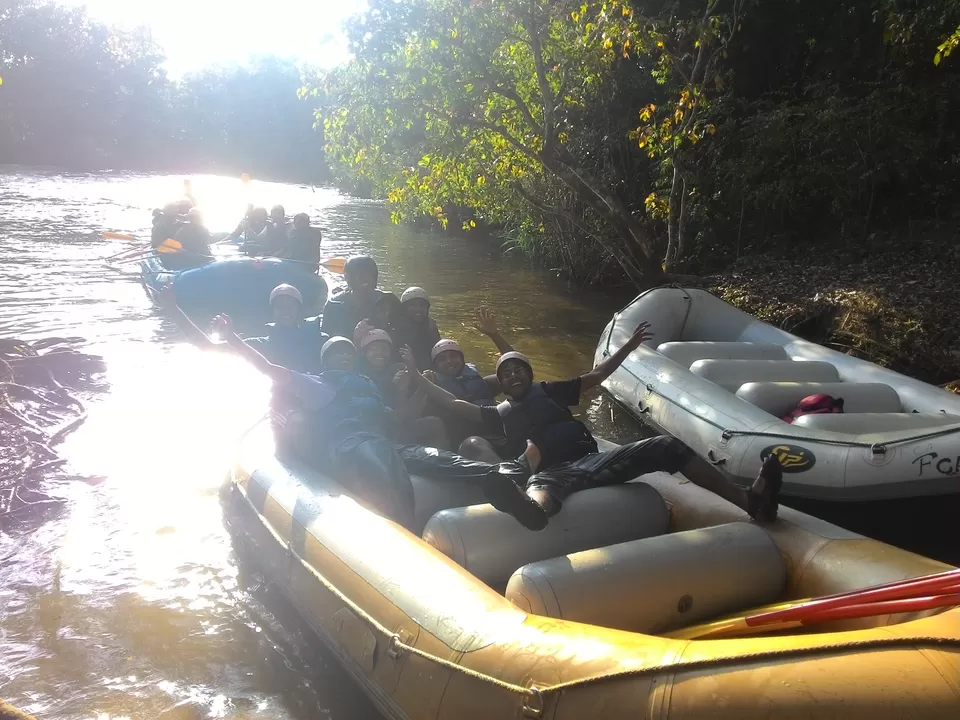 The nearest city to to dandeli. We need to catch bus from this city in order to reach Dandeli with around 3 hr journey.The road to Dendeli from karwar is ghat area but let me specify its comfortable journey.