Vijaya Vittala temple is one of the oldest and magnificent ruins of Hampi. The stone architecture, the elegant pillars and the far placed location are the distinguishing factors.
The star points are the stone chariot and the musical pillars. It is worthwhile to take a tour guide to get an idea of the history, and they will help you figure out the musical pillars.
Truly a mesmerizing and amazing experience. Kind of creates a mark on your mind!!
PS. If you plan to visit during summers, make sure to load yourself with sunscreens, sunglasses and water bottles to help you with the scorching heat.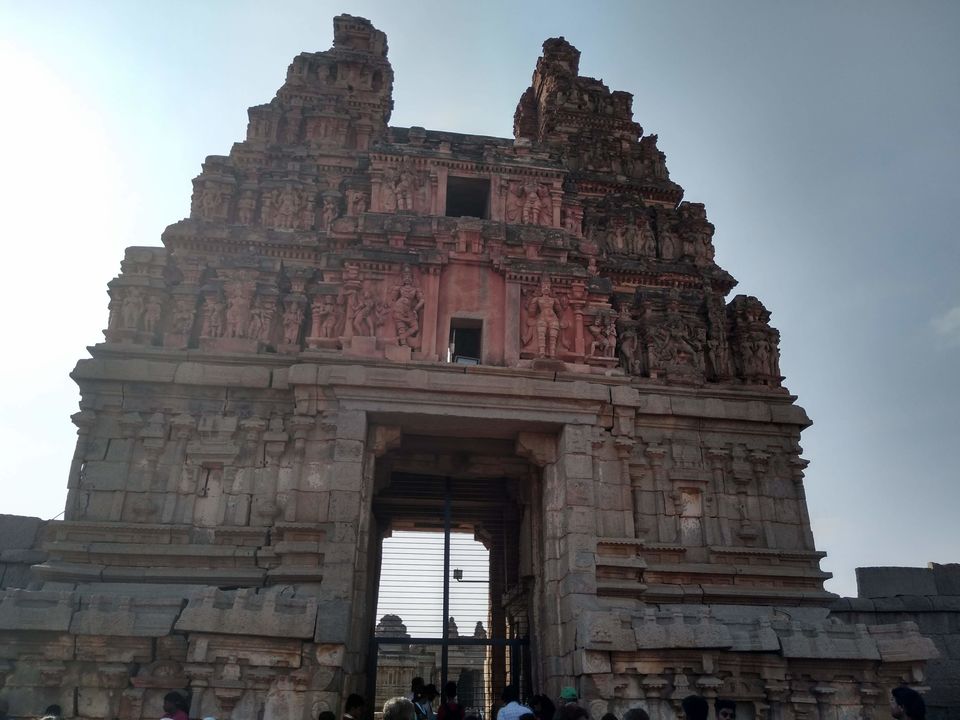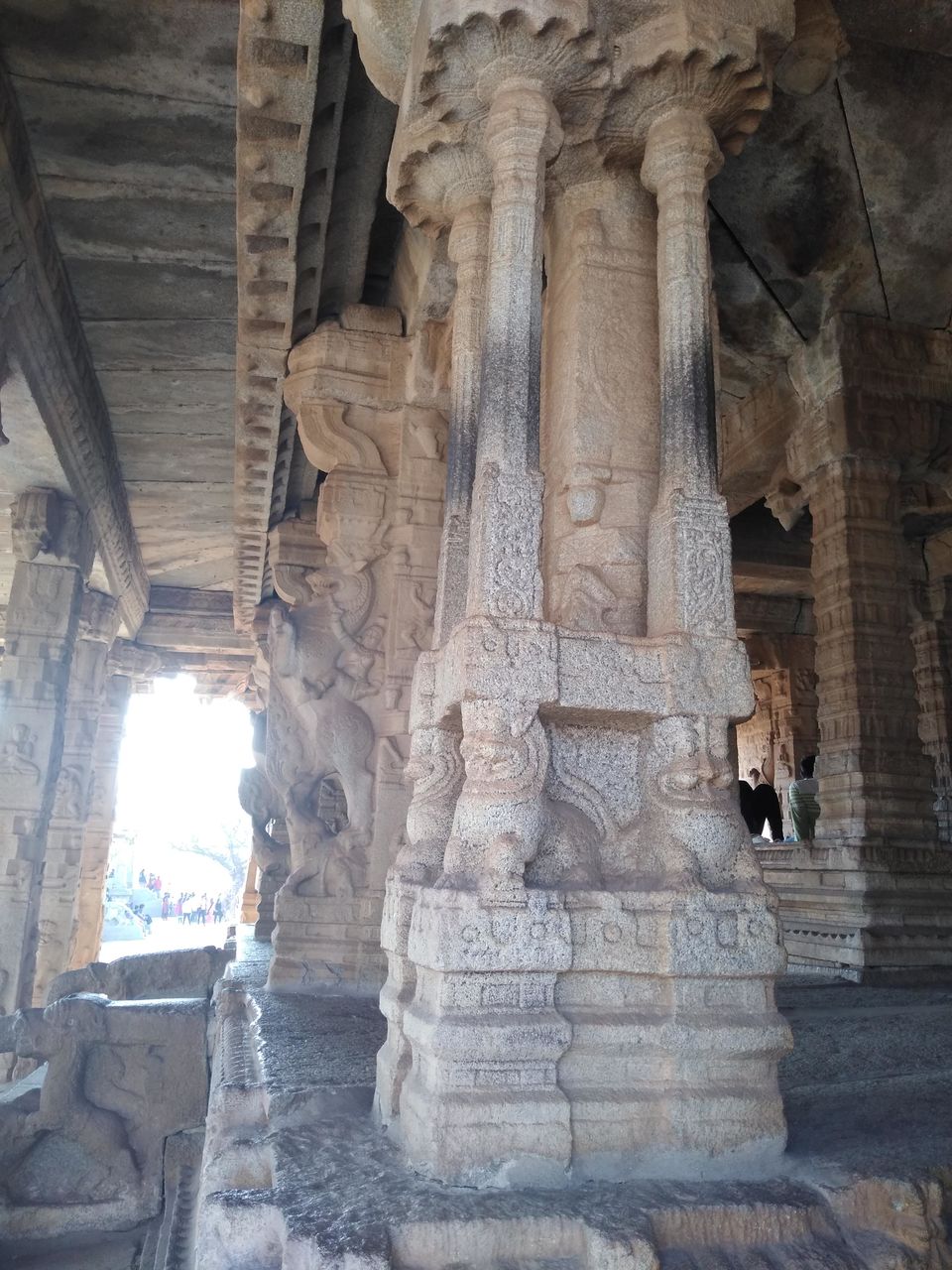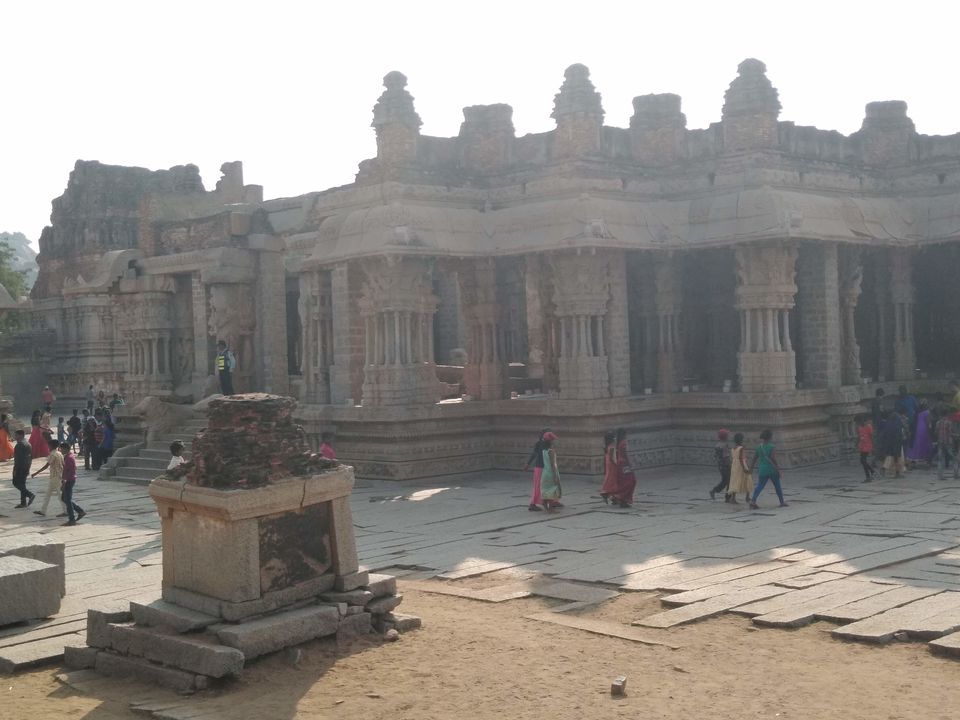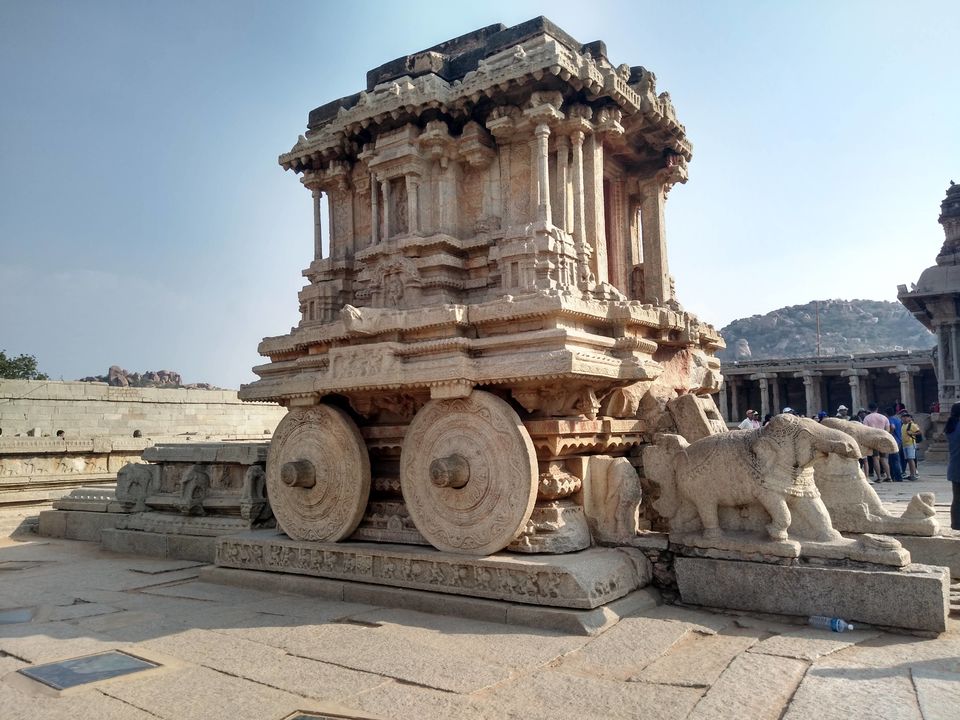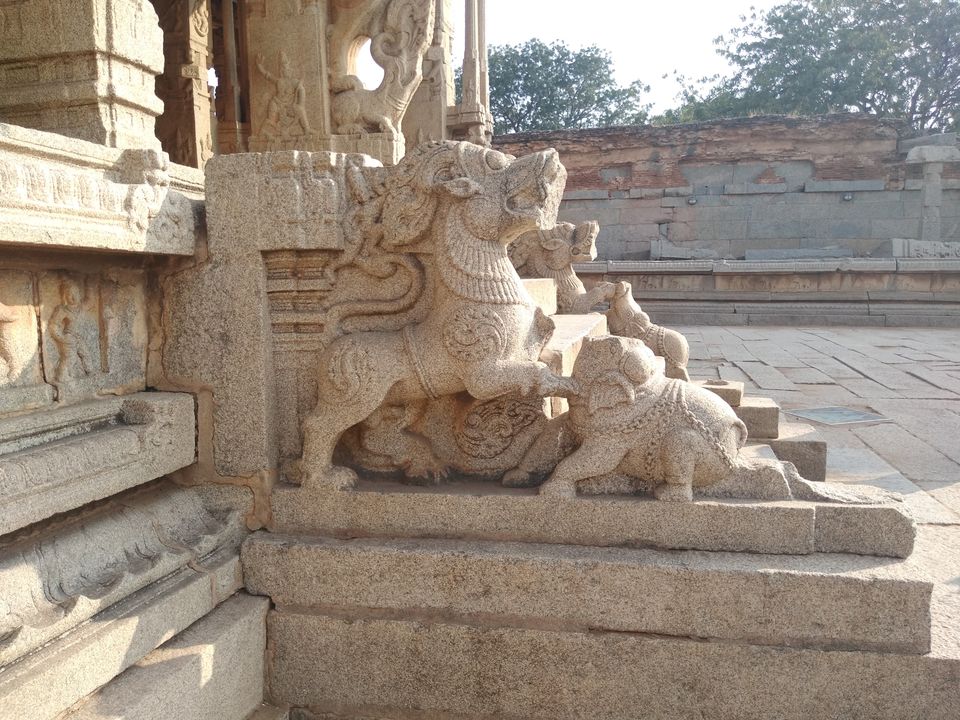 This is a huge temple that is built below the ground level. The temple is very cool due to the closeness to the ground water and is very well maintained.
Inside, there's a huge shivaling to offer your prayers to. Also, one can find huge amount of bats hanging on the ceiling. Do make effort to light your phone torches and have a look at the bats-filled-ceilings.
The temple is so quiet and peaceful, you might want to end up sitting there for an entire day! I found this to be the quietest place in Hampi