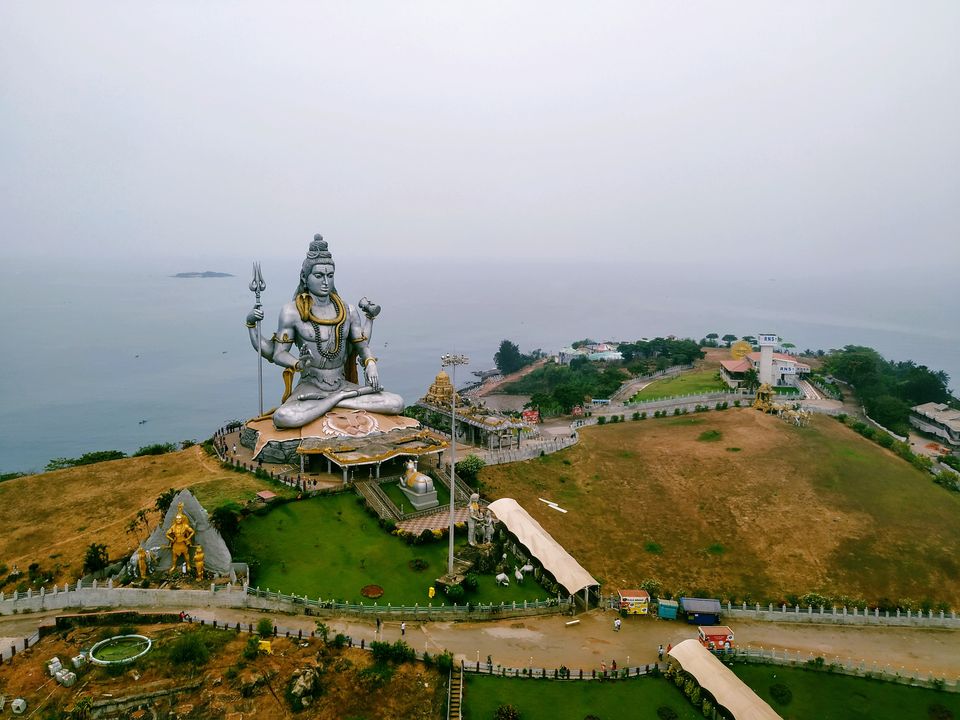 For many months Gokarna and Murudeshwar were in my minds but due to some or the other reasons it was not getting planned. Finally I decided to go, initially I planned solo but one of my cousin shown interest so the first thing we did is book the tickets, My personal experience is whenever you want to set any plans just books the damn tickets first so that the plan is existent. So we planned for the 2 days trip on the last week of Feb.
Train - Matsyaganda Exp from Panvel 4.30 pm
Stop - Murudeshwar next day 4 am
Murudeshwar Shiva temple is just 2.5 kms away from railway station, we took an auto to reach there.
We got freshen up in one of the stays and headed towards temple. I like to visit temples when there are not much people and this was the perfect timing. There was a large Gopura at the entrance of the temple known as Raja Gopura and it was truly an architectural beauty. This is what India is about. Incredible. We had darshan and it was amazing to experience the sound of mantras, the chirping of birds in the background along with the spiritual energy within the temple made us amazed.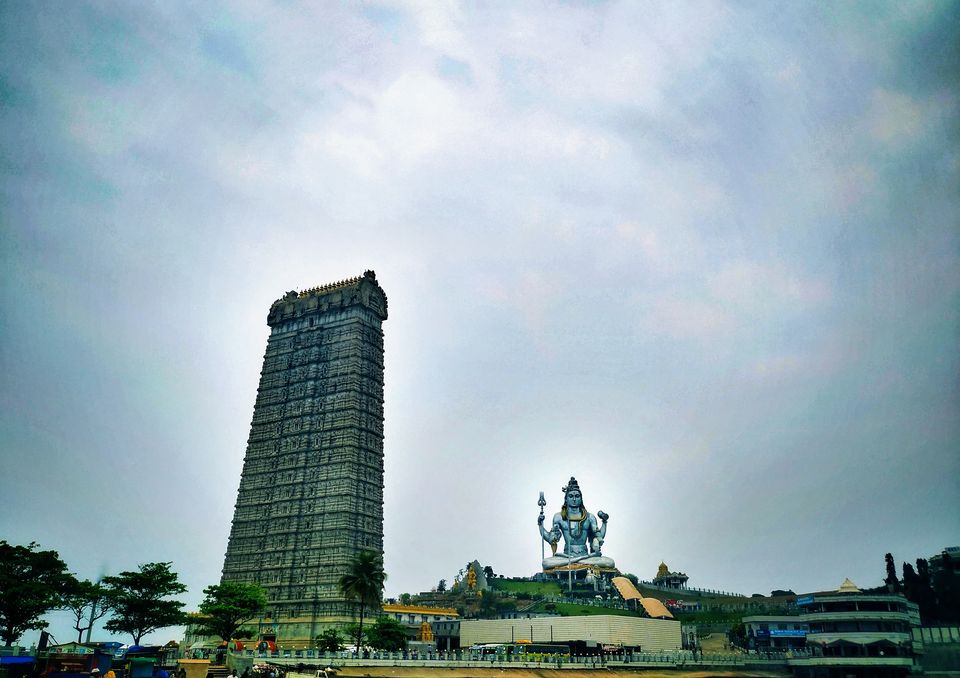 After visiting the sacred temple, we headed towards the Lord Shiva statue which is world's second tallest Lord Shiva statue. The statue is 123 feet (37 m) in height and it took about two years to build. It was truly amazing and serene experience for us. Sun was rising from the back and which took this view to another level. Then we went to the Raja Gopura where we can go by lift at the top and we can have a bird-eye view of the amazing Shiva Statue and Murudeshwar beach. After spending around 3-4 hours in Murudeshwar, we had breakfast on the beach-side stall and headed towards Gokarna.
Murudeshwar for me was mesmerizing, divine and peaceful.
Train - Karwar Exp from Murudeshwar 12.15 pm
Stop - Gokarna at around 13.20 pm
Gokarna is known for its peaceful and fascinating beaches for which it is rapidly attracting tourists. The first thing we did as soon as we reach Gokarna was to search place to stay as we have not booked any. We wanted to stay near Kudle beach so got into one of the hostel as Zostel was fully occupied which was our first preference.
Tip - Take public bus from Gokarna station to main town to save some bucks.
Just a 1 km walk through the small lanes and you end up with a beautiful beach in front of you. It was noon still people were enjoying their time. Also we saw many foreign tourists here may be due to its clean beaches most of the tourists prefer Gokarna on Goa. There were many shacks were you can just rest having chilled drinks. Spending some time with this quiet and peaceful beach, we headed towards Om beach which is again 1-2 kms away from Gokarna but someone just misdirected us and which lead us almost an hour to reach there. Experiences teach us.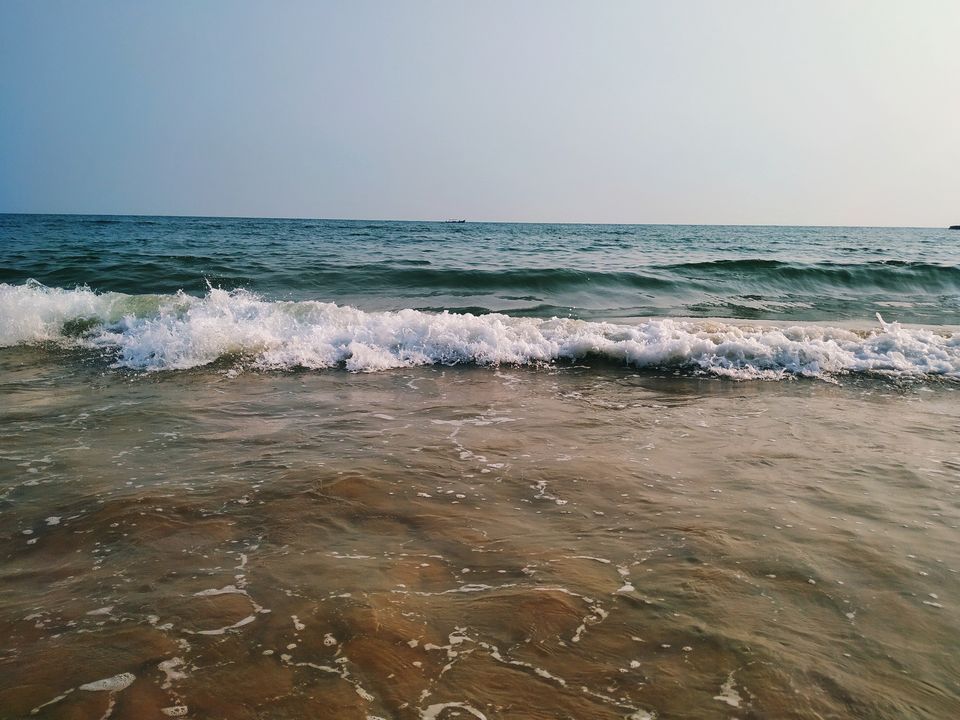 This beach known for its spiritual Om shaped which you can see from top. There were some water sports available on this beach. Also there were cafes to chill. To our surprise there were less foreigners here compare to Kudle beach. There are ferries which take you back to the Kudle beach in not time. We prefer going back by walking as we need to find the right path which we found and it took just 15 mins walk for us to go back to Kudle beach. Don't ever miss the sunset here it's so serene.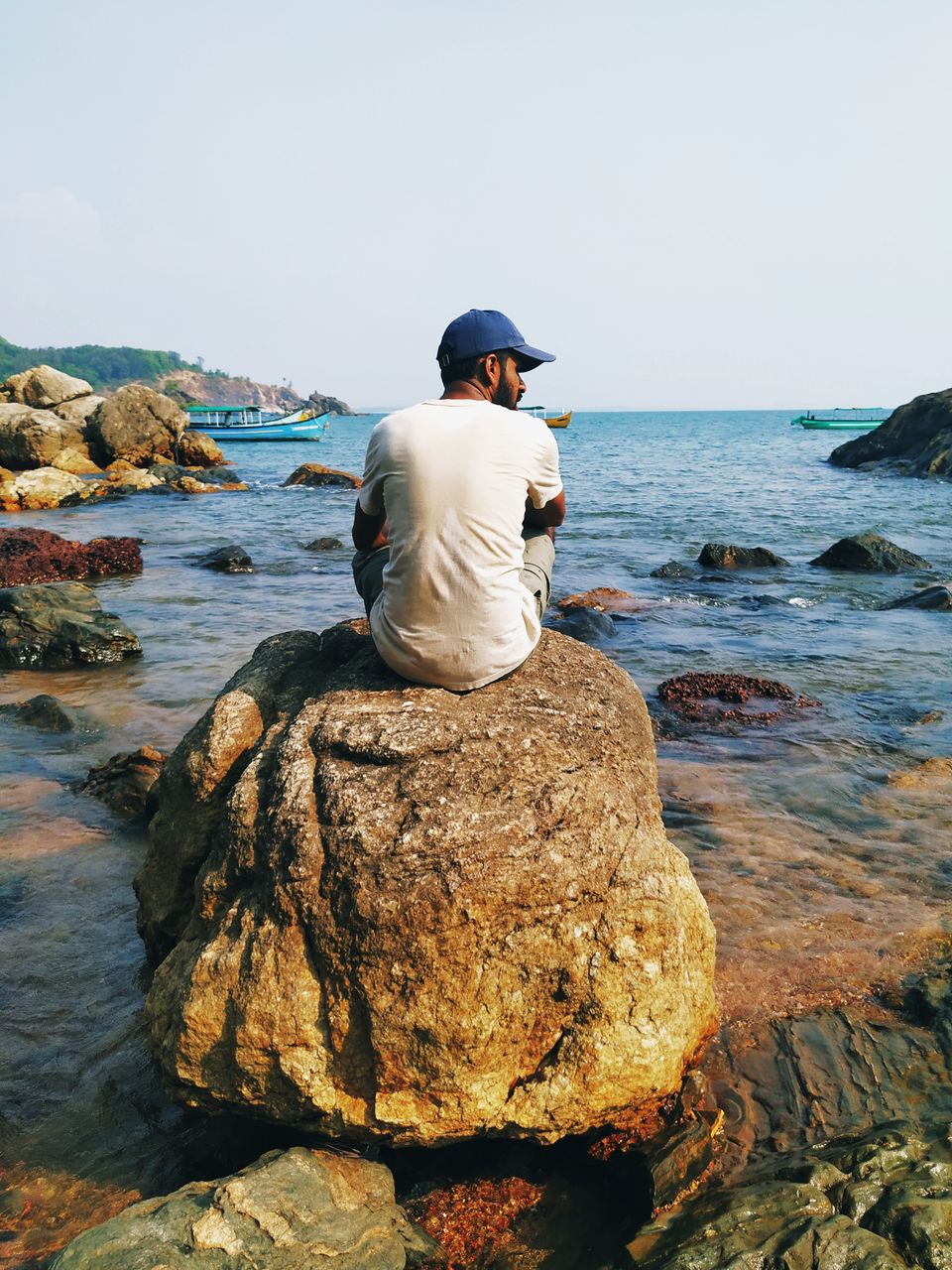 Next day, we visited to the two main temples in the Gokarna town Maha Ganapati and Mahabaleshwar Shiva temple one of the ancient temples located in centre of the town. Also there is Gokarna beach nearby where you will find only locals. We stroll around the market for some time and found some good place for our noon lunch. After lunch took local bus to Kumta where our train to Mumbai was at 5 pm. Reached Mumbai next day morning at around 5 am.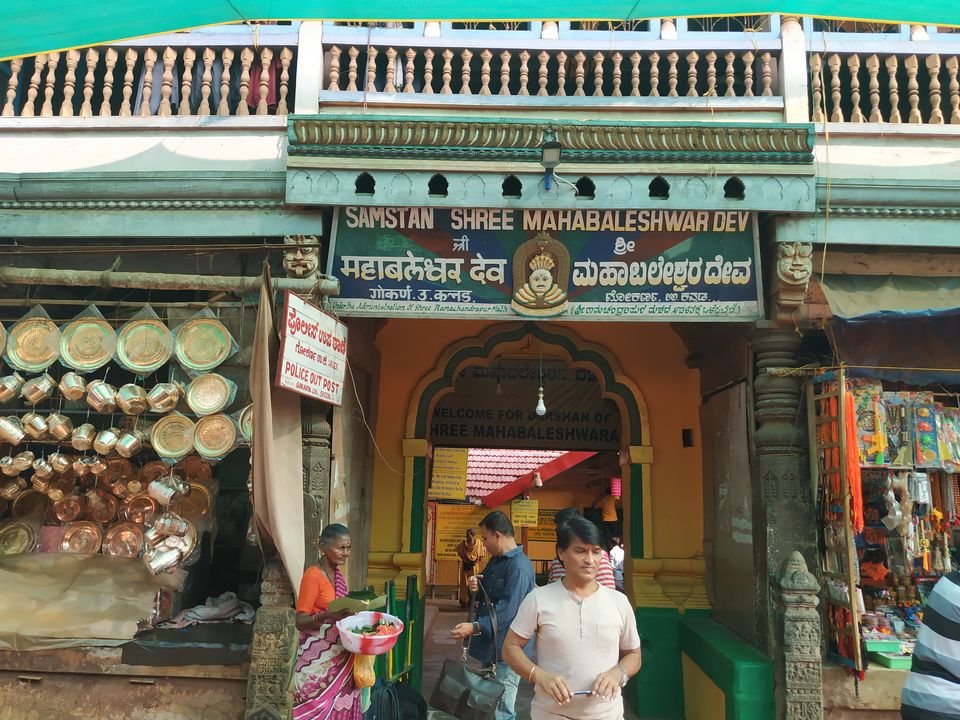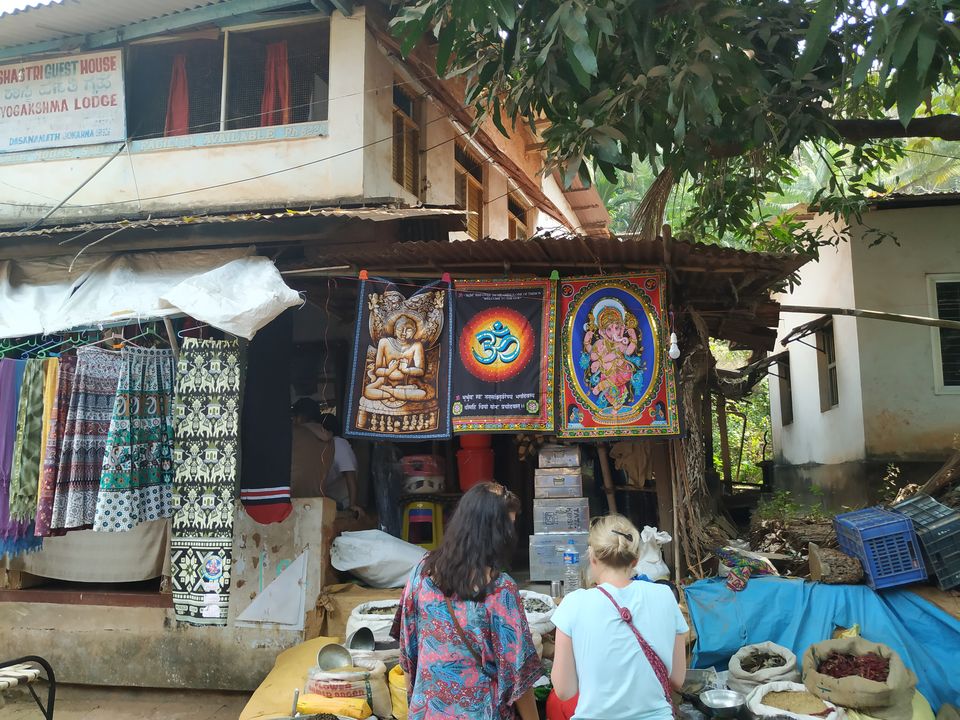 Gokarna for me was place with clean beaches, amazing sea food and peace.
Don't come with a plan is the best plan.