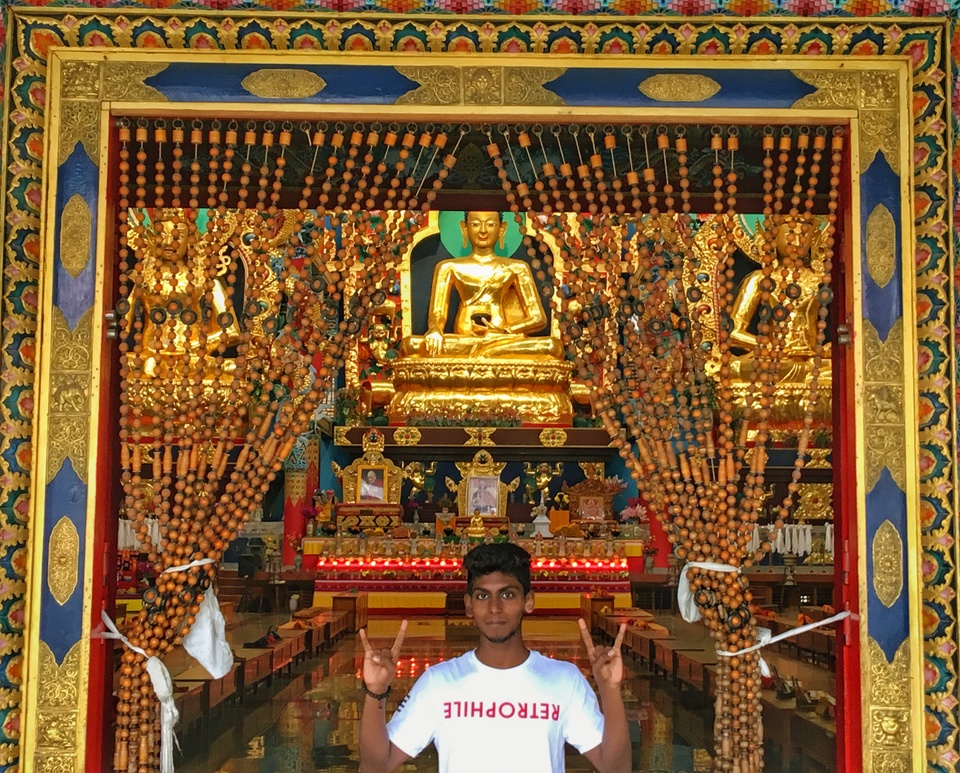 It was around the mid monsoon seasons. We were on our so called industrial visit tour to learn new stuff about something related to engineering. Only we know that it is a holiday tour which has nothing to do with studies *chuckles*.
It was a three-day tour with my whole Mechanical engineering 3rd-year batch, tagging along with some faculties for our supervision. Any guess where we went? "Karnataka" !! We departed from our college at midnight at 1'o'clock and reached our first pitstop "Bengaluru" at 10 AM. It's not a new place for me, in fact, I'm a huge hater of Bengaluru's traffic! Every people runs in a hurry claiming they are gonna settle their lives as soon as they can and start enjoying after their 50's.
Anyways, back to the tour. We had our brunch at a local Desi Dhaba and got back into the bus and headed straight to "WONDER LA." As soon as we went inside the amusement park, it started raining! But rain ain't gonna stop us from having a blast here! We enjoyed every dry games and wet games except for the mighty roller coaster since it was under maintenance on the day we went. After a whole long day ended we got back and went to a local hotel in the highway road to "Mysuru" Got to say that it was a bad experience at that hotel and we didn't like to have more than 1 dosa so we decided to buy snacks in a shop nearby and that was considered as our dinner.
We checked in our room and it was a tiring day after all of those fun games out there. I got up the next day and suited up for exploring Mysuru. I've already been to Mysuru before and this is my second time so I guided my gang in some places where I have already been. We visited Sri Datta Venkateswara Temple where a mid-sized garden is situated. We went inside the garden and had a glimpse and a lot of kids were there and we had some fun playing small games with them. Those kids were on their field trip and they had their lunch there. We had a giant view at the 41feet monolith statue of Lord Hanuman standing as a sentinel to Datta Venkateswara temple.
A Toucan spotted at zoo
After the temple, we headed straight to the Sri Chamarajendra Zoological Gardens popularly known as Mysore zoo! The usual stuff we used to do at the zoo! I and my gang had a good time with the animals at the zoo and it became evening soo soon. We rushed to see the Mysore palace marvelous lightings and finally, we did have a spectacular view of the palace lightings.
We stayed at a tourist lodge that night and got ready for our next day. Now the problem started in our route. We didn't go by the plan and we headed to "Tala Kaveri" the birthplace of River Kaveri. It is located on Brahmagiri hills where we spent half a day reaching there. It was not disappointing but according to our plan, we could've visited many places at Coorg in this half-day reaching here. Anyways we had a glimpse of the origin place at the Kaveri river and I also tasted nature's gift and drank some water! It was getting colder and my hands started freezing and I ate Maggi in a nearby shop located near Tala Kavery. Uff ... what a relief!! And it was a zip to zap pack up from that place and we headed straight to the place where I was eagerly waiting to visit! Namdroling Monastery! Here I come bay-bay!!!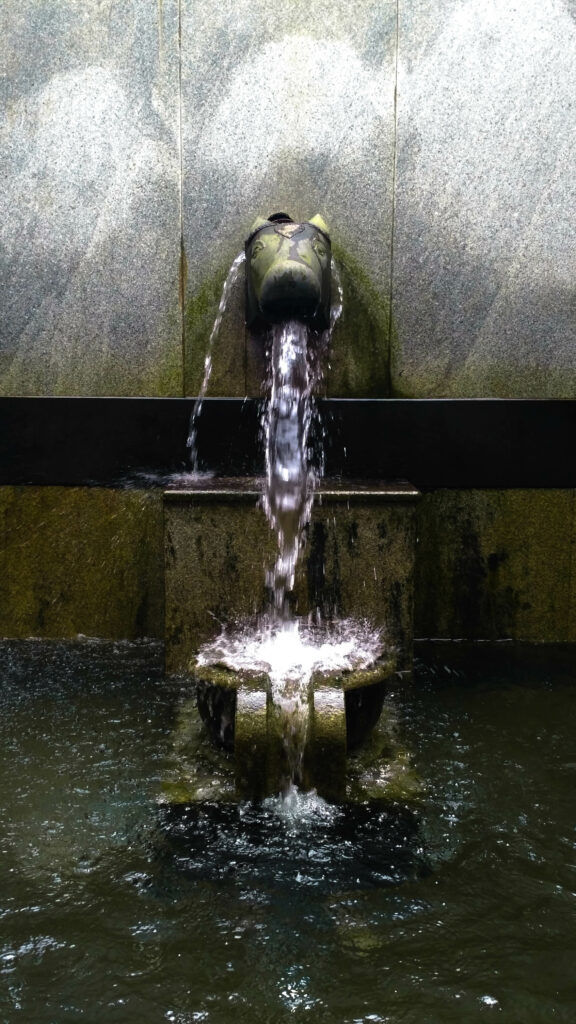 The birthplace of River Kaveri!
Our bus went through a different path where we couldn't even understand why the roads were soo soo bad, but one thing was soo fascinating because i can sense a pleasant smell from this route. The monks with robes walking by and waved us a high hand and said hello to us and greeted us with a heart warming smile. I was soo high right there because, i love the idea of how these monks have principles for living and at one point i was in soo craze about becoming one of them and thus my instagram ID is named as @the_monk_28 . Funny right ? anyways, getting into the monastery by the inappropriate entrance which is actually the backside of the temple i got a glimpse of the great golden temple view with lots of monks surrounded and they were actually reading something and which got me shocking was some monks were using smartphones and what i had in mind was monks would be soo far away that they won't be in touch with the digital world and some were racing in bikes! Shocking moment right? We took pictures of the temple.
Namdroling monastery is the largest teaching center of the Nyingma lineage of Tibetan Buddhism in the world and many monks and some nuns were also spotted around. And the temple hold a gigantic 40 feet high golden statues of Guru Padmasambhava, Buddha Sakyamuni and Amityaus, surrounded by lovely paintings of various aspects of Tibetan Buddhist mythology.
After having a peaceful visit in and around the temple my stomach gave me a great signal by rumbling inside. We then headed straight to the Chinese hotel nearby and I got my favorite momos and I also had some parathas to fill my tummy. After a great evening lunch, we headed straight to the local market and made a big window shopping. I love to do window shopping than, to do the real shopping deal because deep inside we should realize that things are just eyecatchers and they are not the ultimate requirements of life. Unwanted things in life must be eliminated and keeping them would just block the space where the proper utility can fit right in.
It got dark and we got back in our bus and phew.... That was a hell of a day and we reached back Trichy, India at the lunch time. Yeah i know what you guys are thinking! Why soo much time? It is because our bus was stopped by some highway patrol and the enquiry went on for more than an hour and we were forced to take the longest route back to our city.
Back to our hustle and bustle college life with whole lots of tests. But i'm having an eye on visting Coorg soon. It is never a goodbye Coorg, you'll be remembered as long as my memories live.
All these photographs were taken by me and some may look soo amatuer so dont mind those *chuckles*
Visit my personal blog to see more informations!