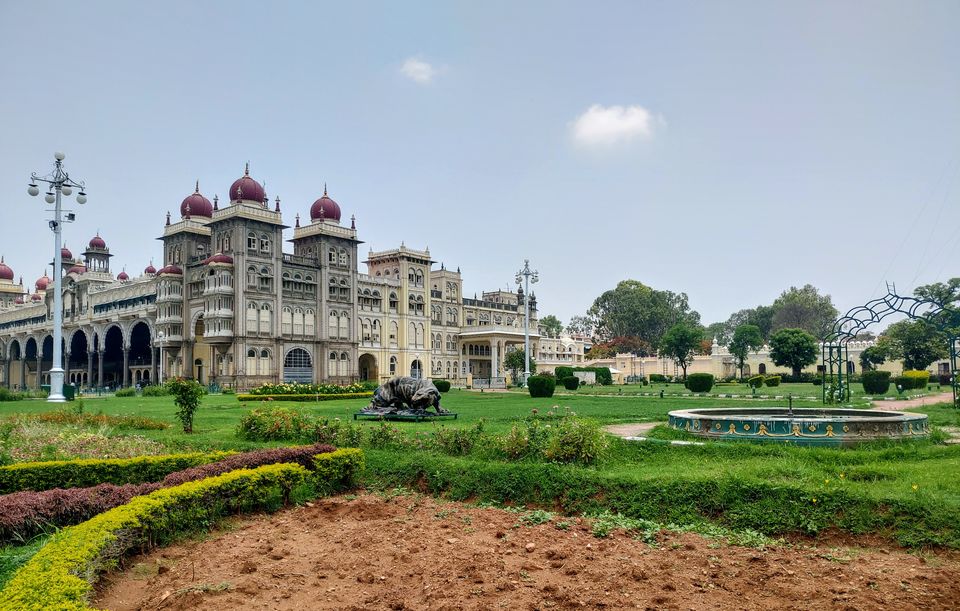 In all these years and way too many we'll check it out on the way, I finally visit Mysore ♥️
Mysore will leave you mystified with its quaint charm, rich heritage and magnificent palaces - Economic Times
Journey begins as two of us leave from NRI Layout, Bangalore at 7 am skipping the traffic troubles on weekends. And on my baby Jarvis the drive was very pleasant as we reached Mysore by 10:30 am.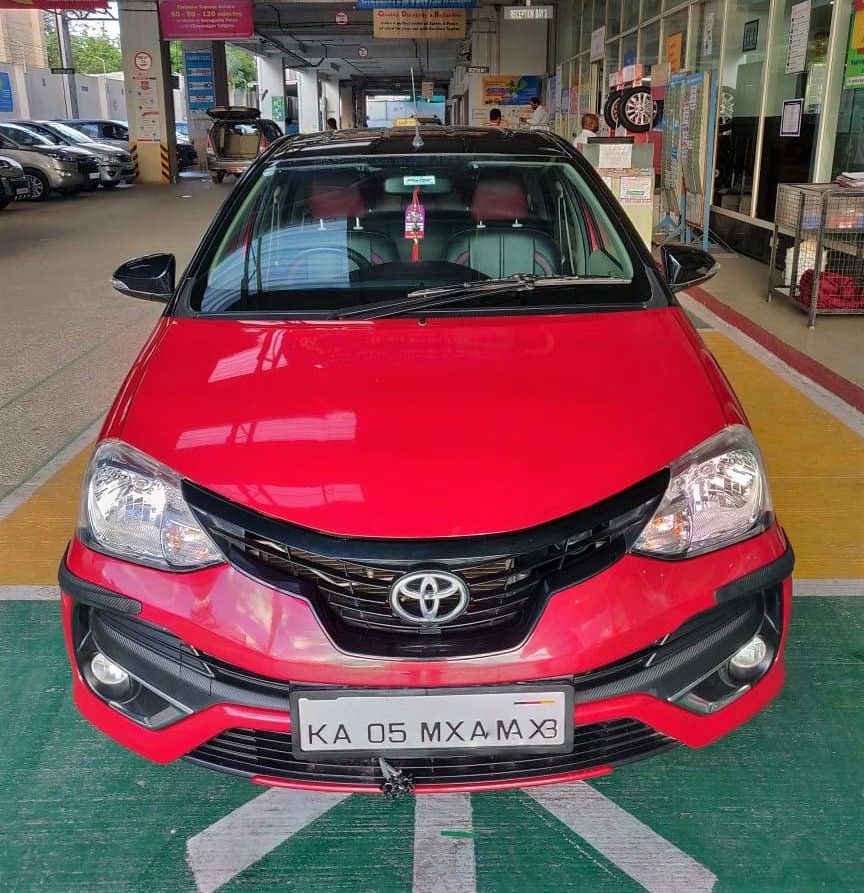 The first place to visit is the "St. Philomena's Church", which is built in the Gothic Style, preserving the 3rd century relic of St. Philomena in a catacomb below the main altar. It is over 200 years old.
Duration : 30mins - 1Hr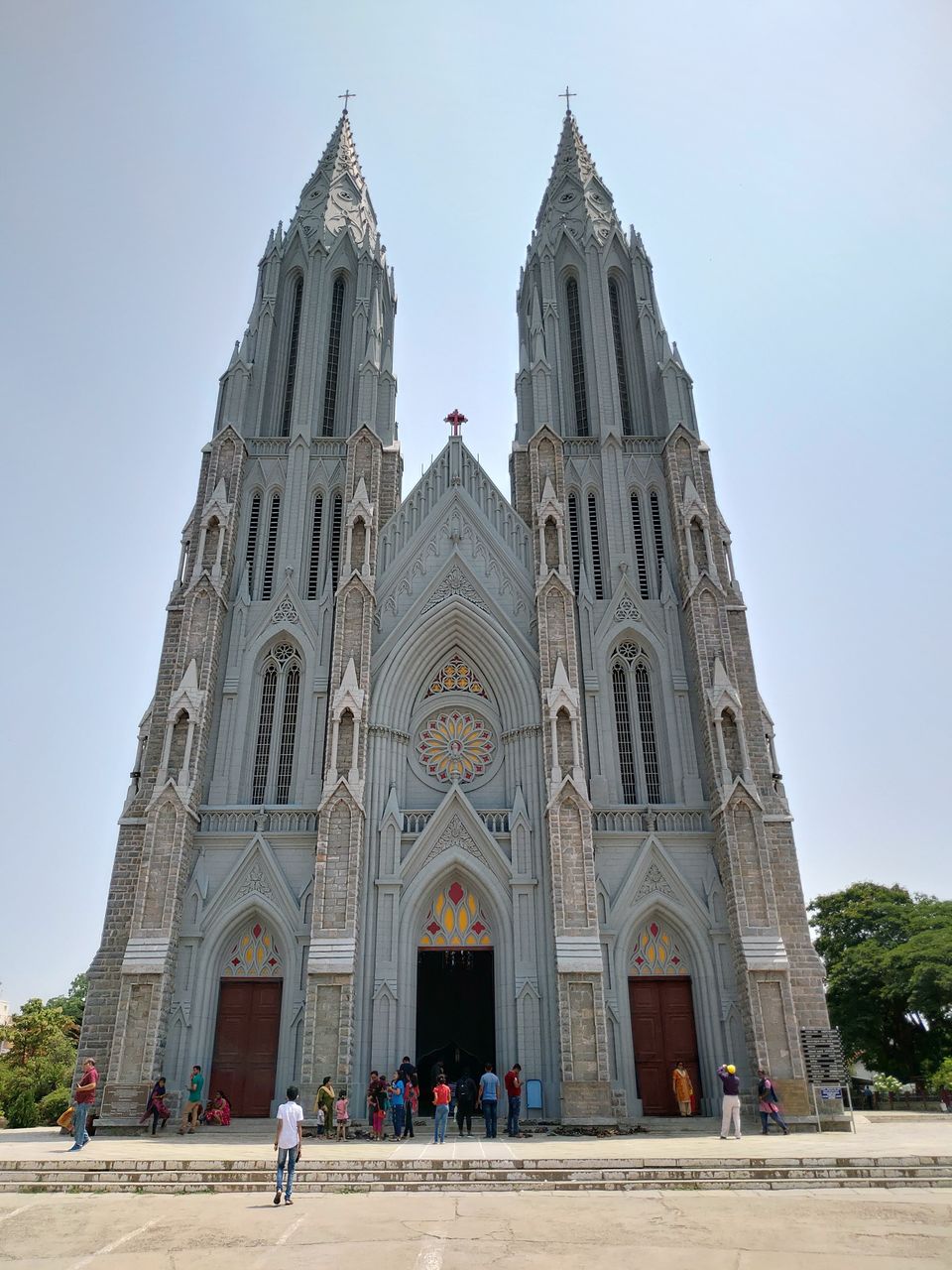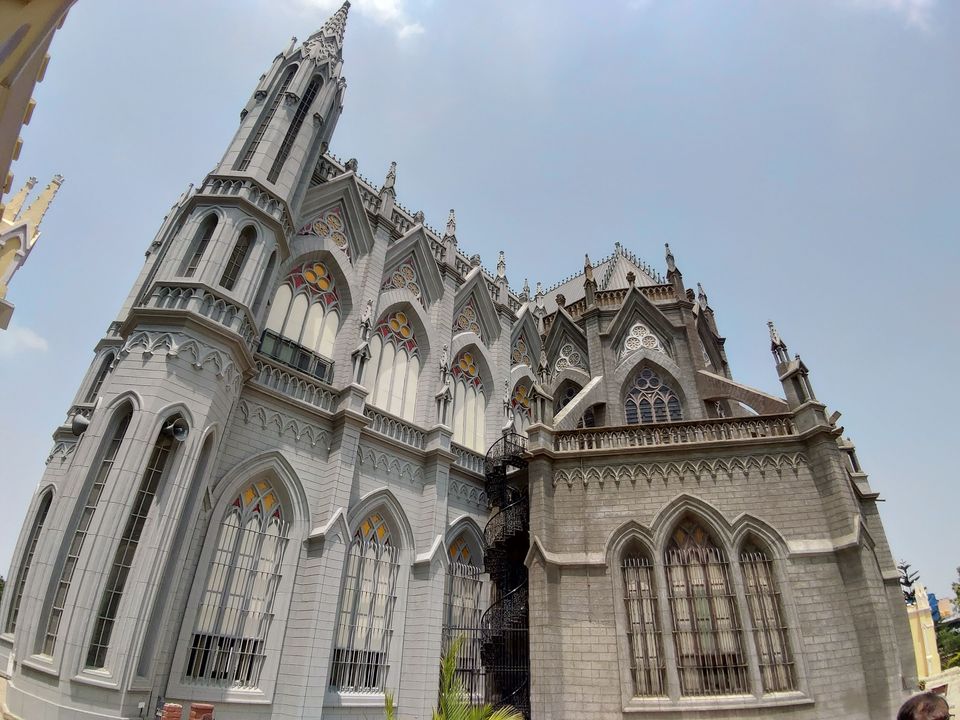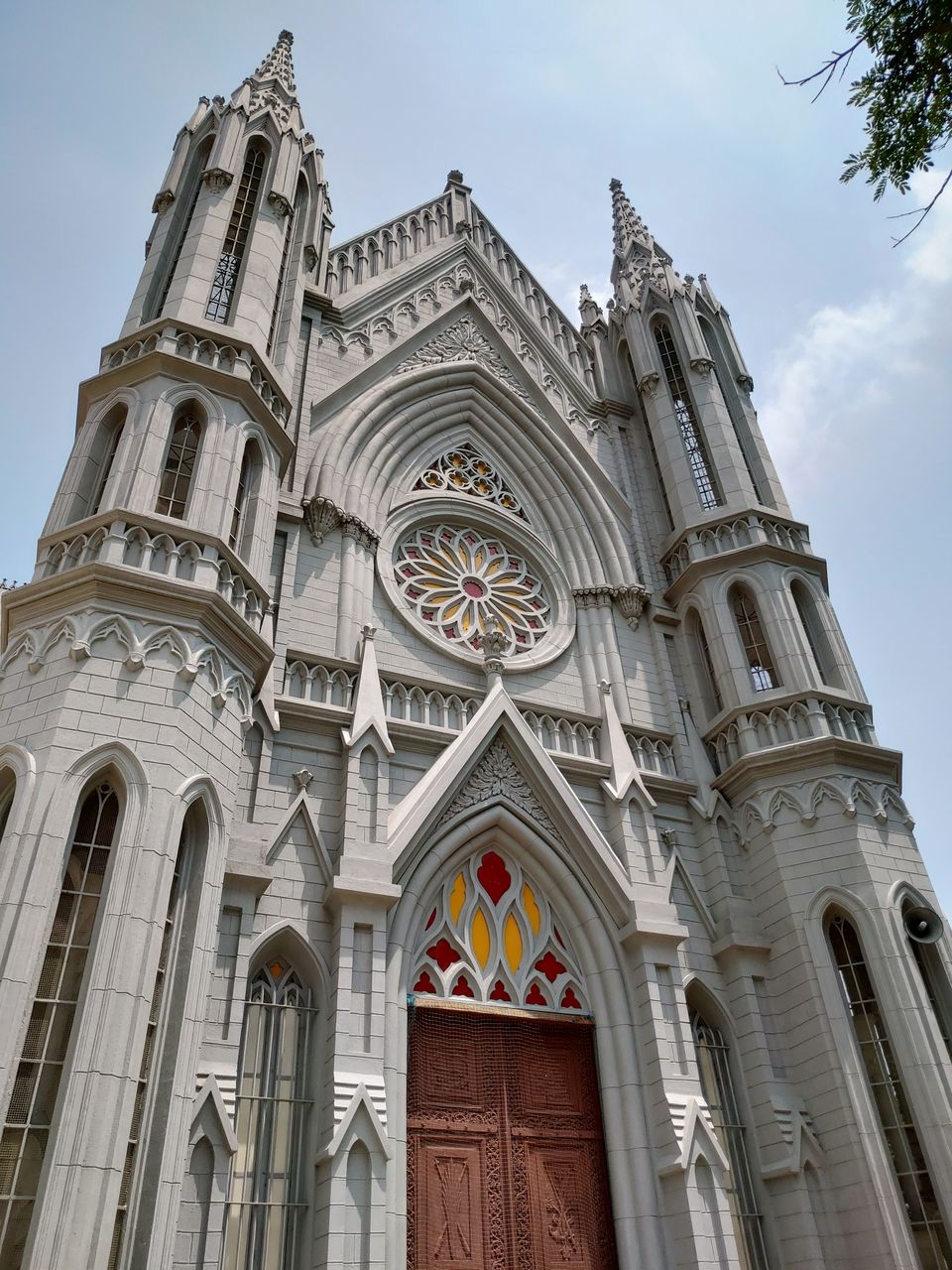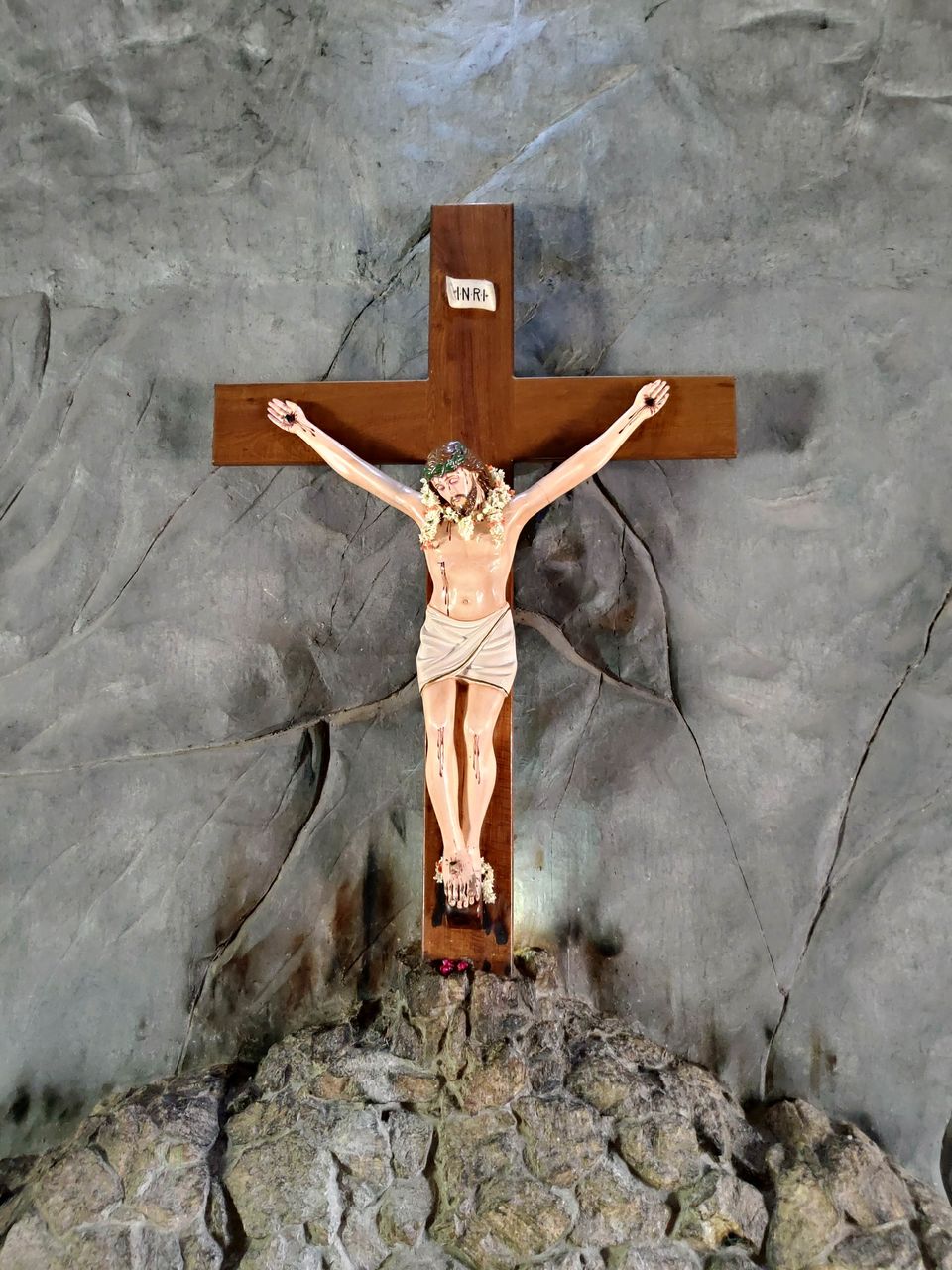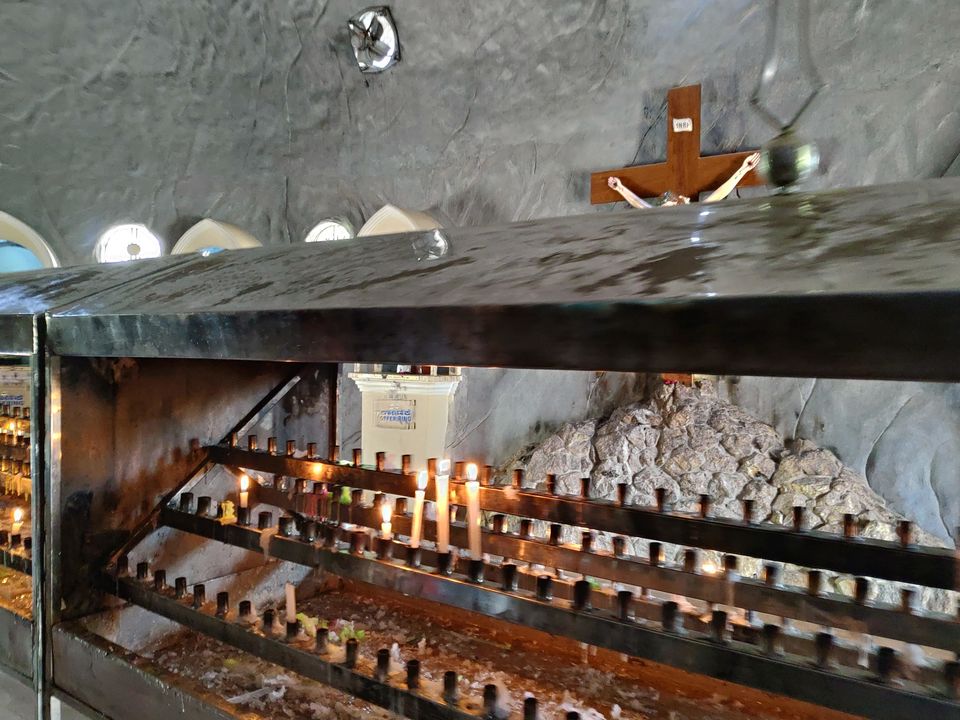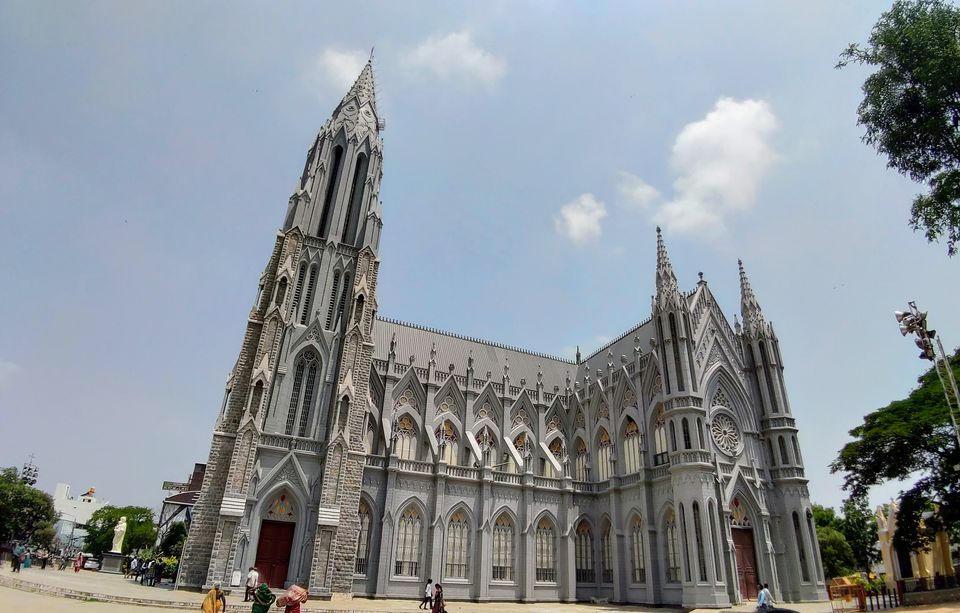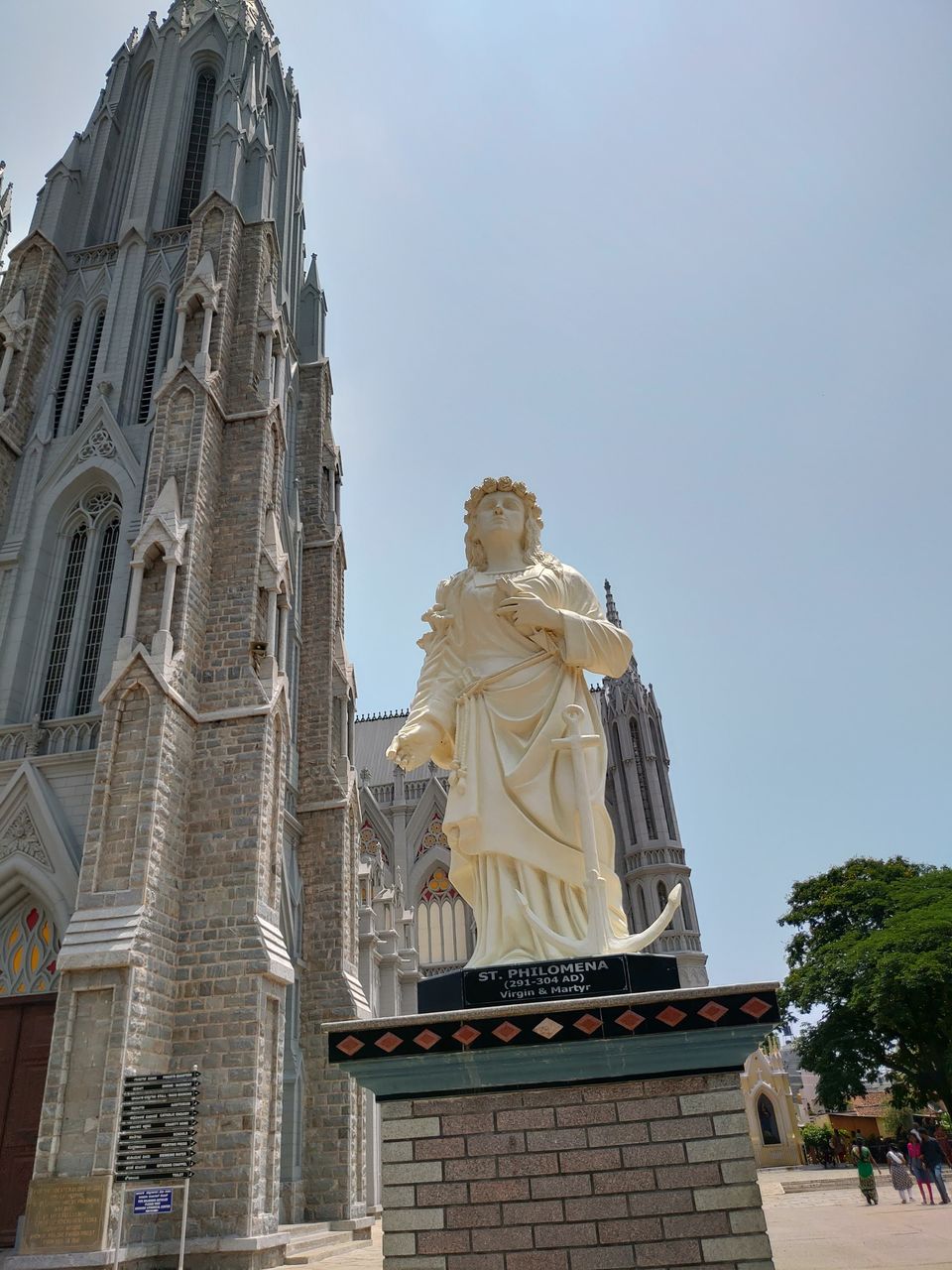 The feeling inside the Cathedral is amazing, the crypt below is so long like in the movies. It was certainly beautiful.
Time for some authentic Masala Dosa at one of the oldest and most trusted places in Mysore. The Hotel Original Vinayaka Mylari, on the Nazarbad Main Road. They have only one item in their menu and I don't need to tell what it is. Rs.40 per Dosa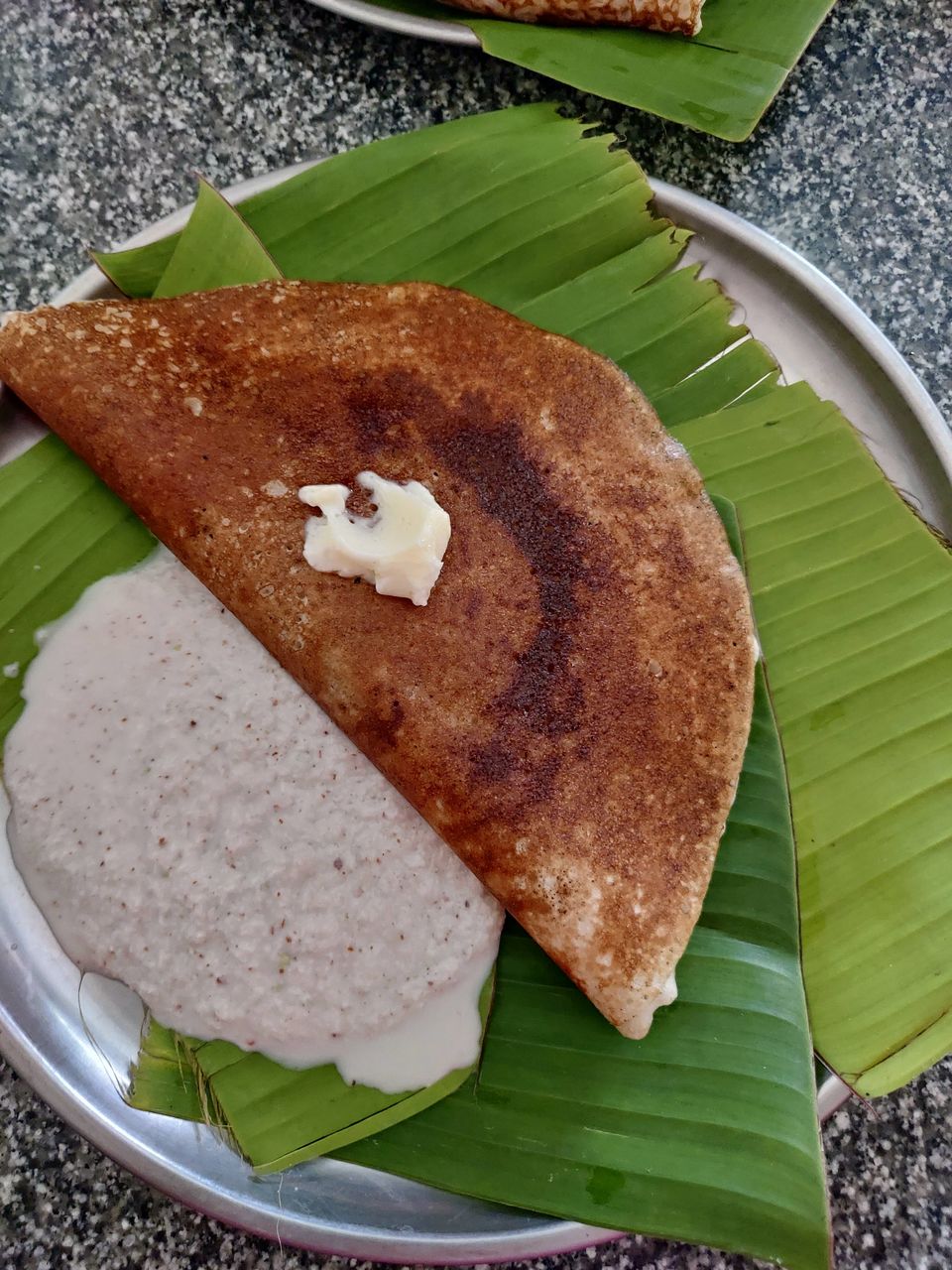 But keep in mind you might have tasted better dosas elsewhere.
It's time to head out to "The Mysuru Palace"
The roads are really good and the tress on both sides of the roads are just beautiful, the city is also very clean.
Reached the Palace by 12:30 pm
Duration : 1 hour
The second-most-visited sight in India (after the Taj Mahal), this palace is among the very grandest of India's royal buildings and was the seat of the Wodeyar maharajas. The lavish Indo-Saracenic interior – a kaleidoscope of stained glass, mirrors and gaudy colours – is undoubtedly over the top. It's further embellished by carved wooden doors, mosaic floors and a series of paintings depicting life here during the Raj.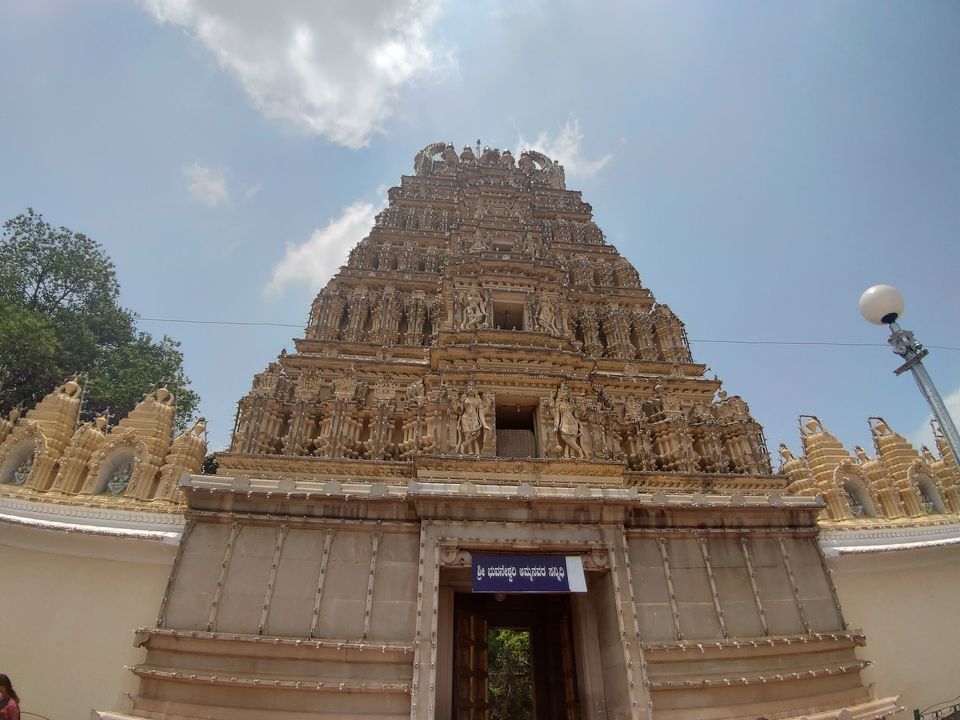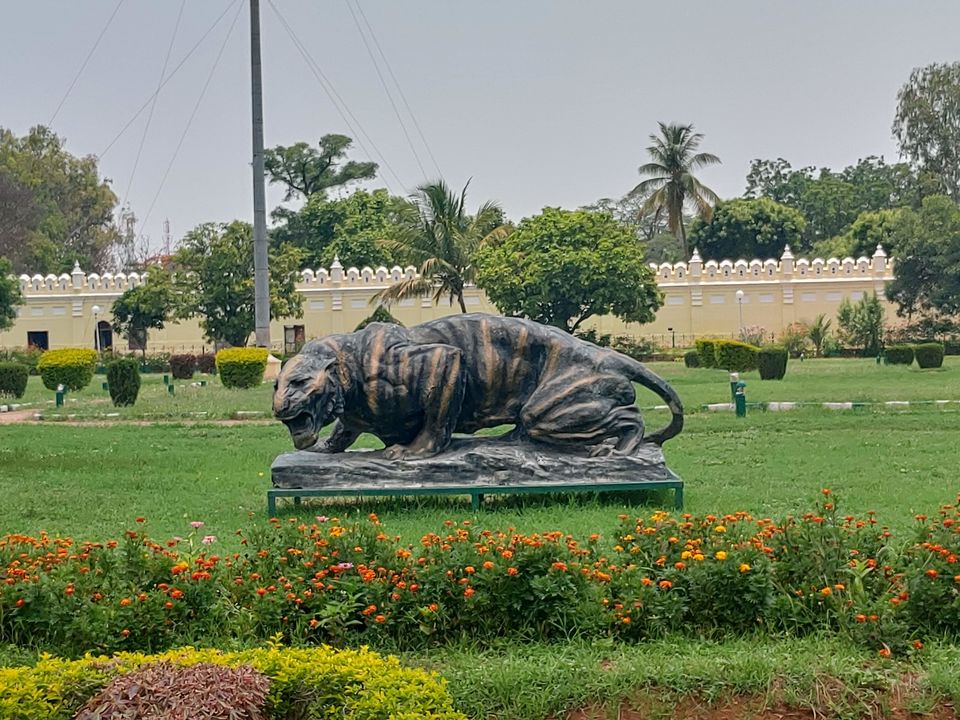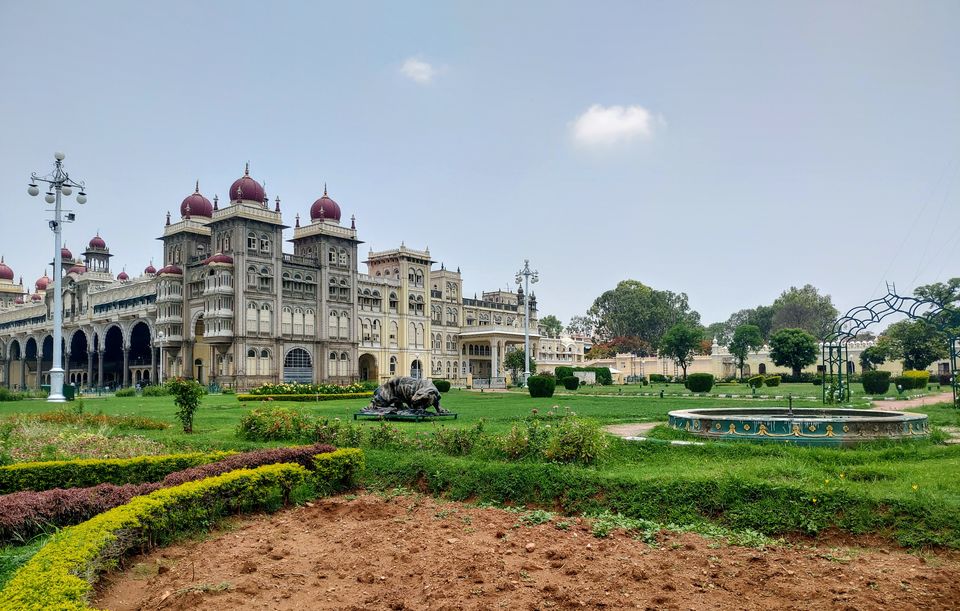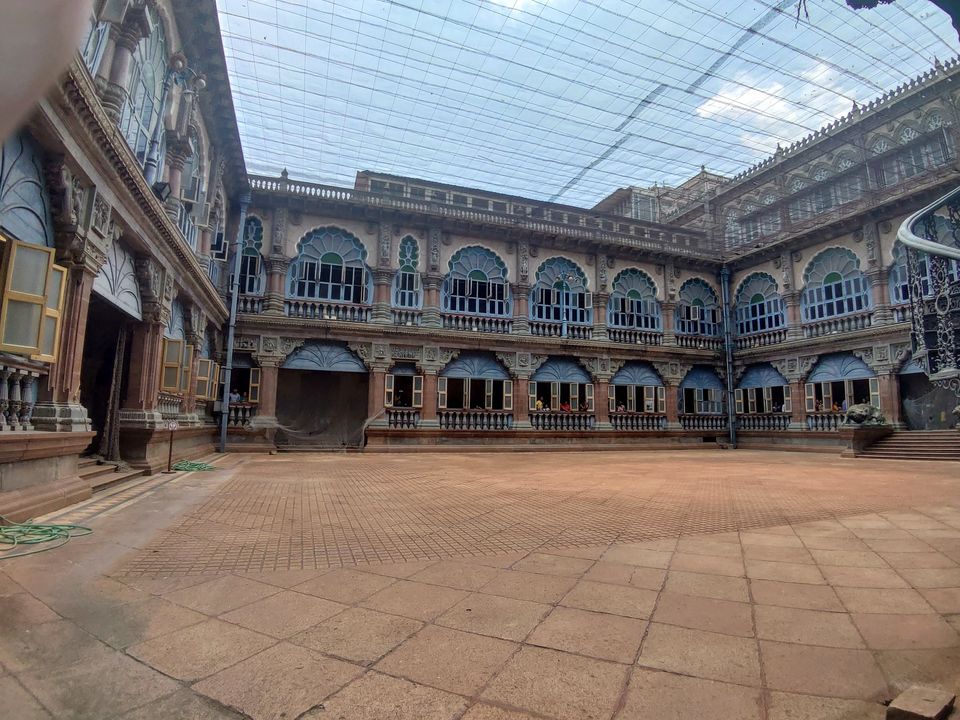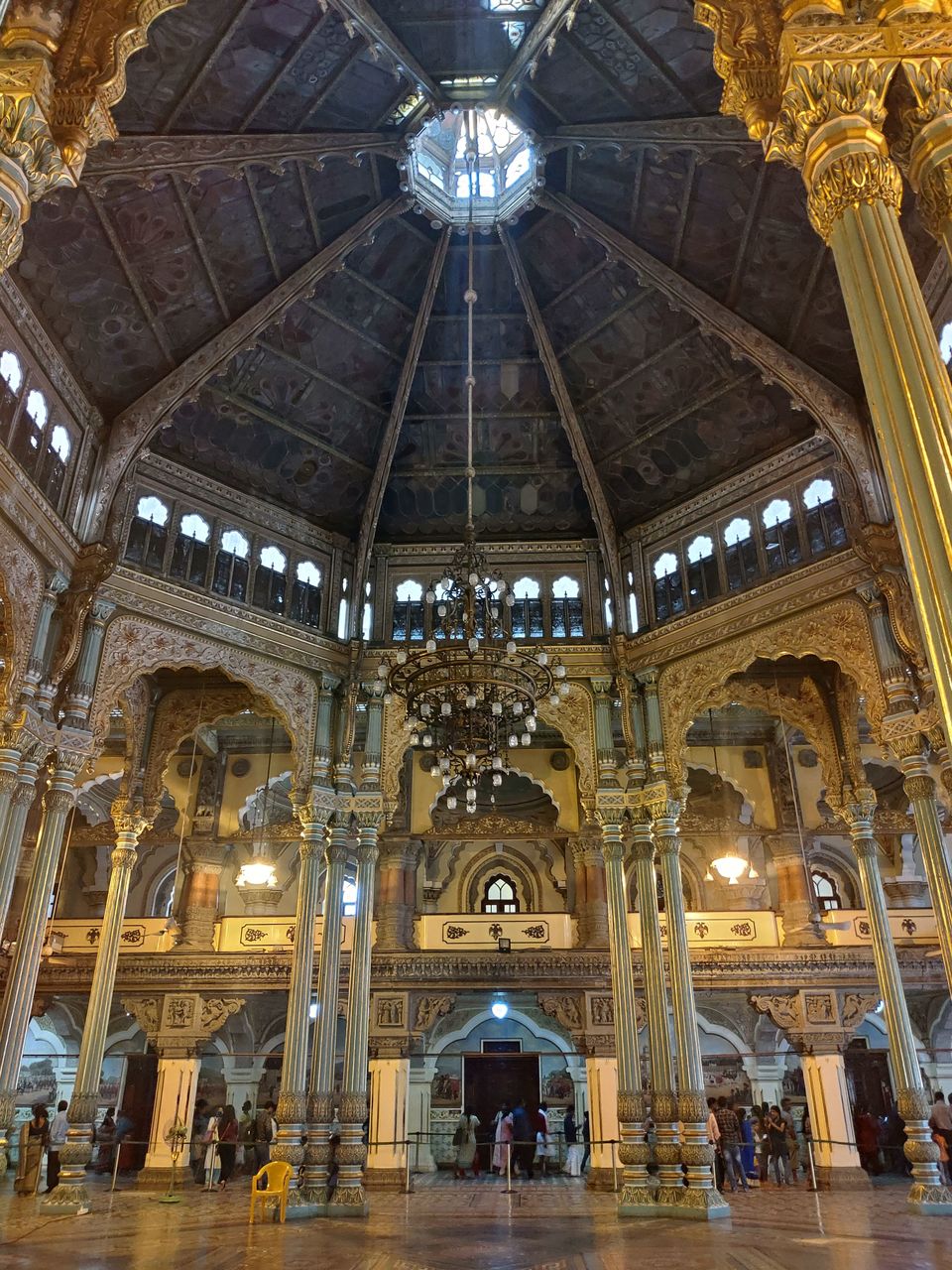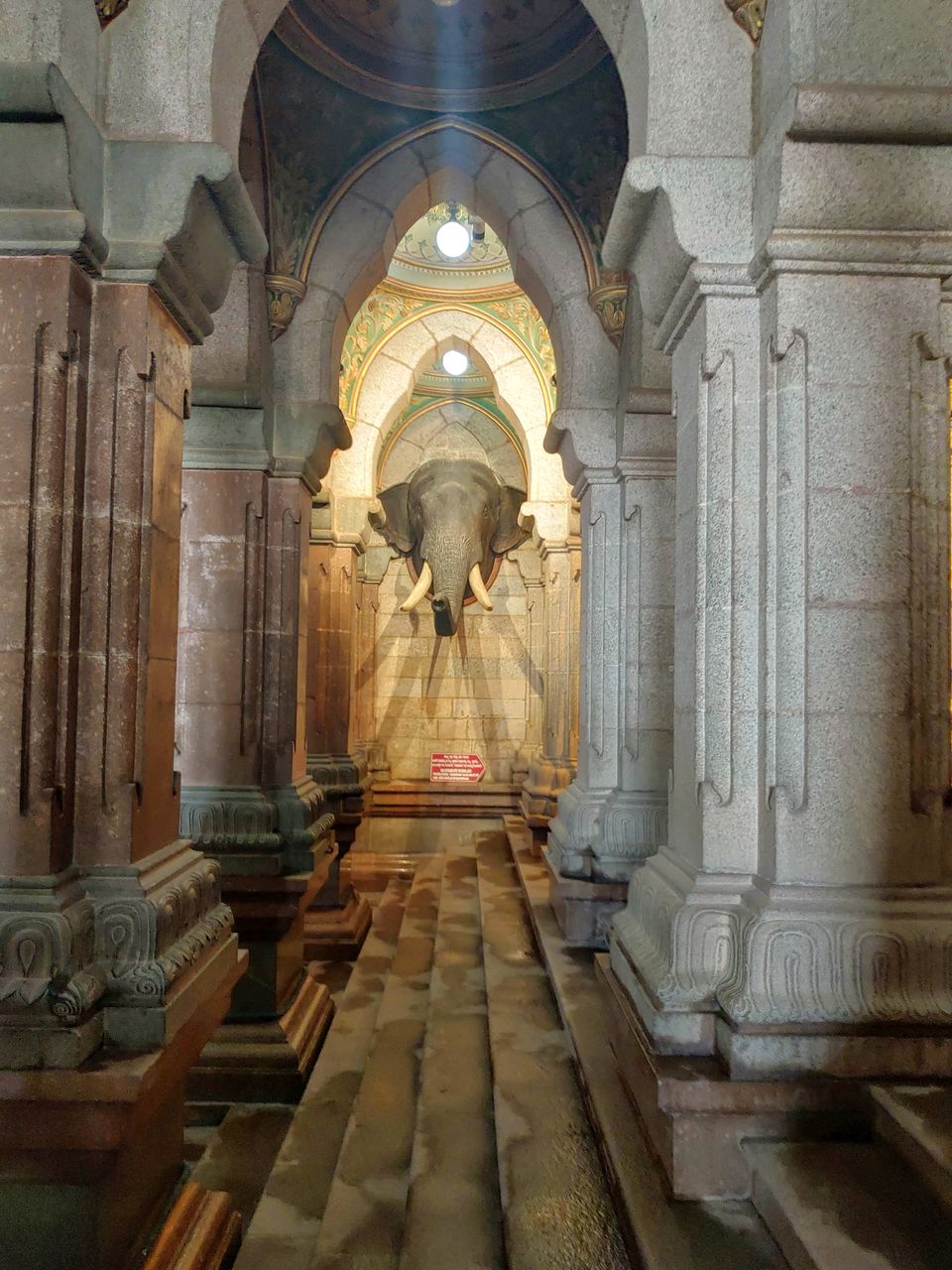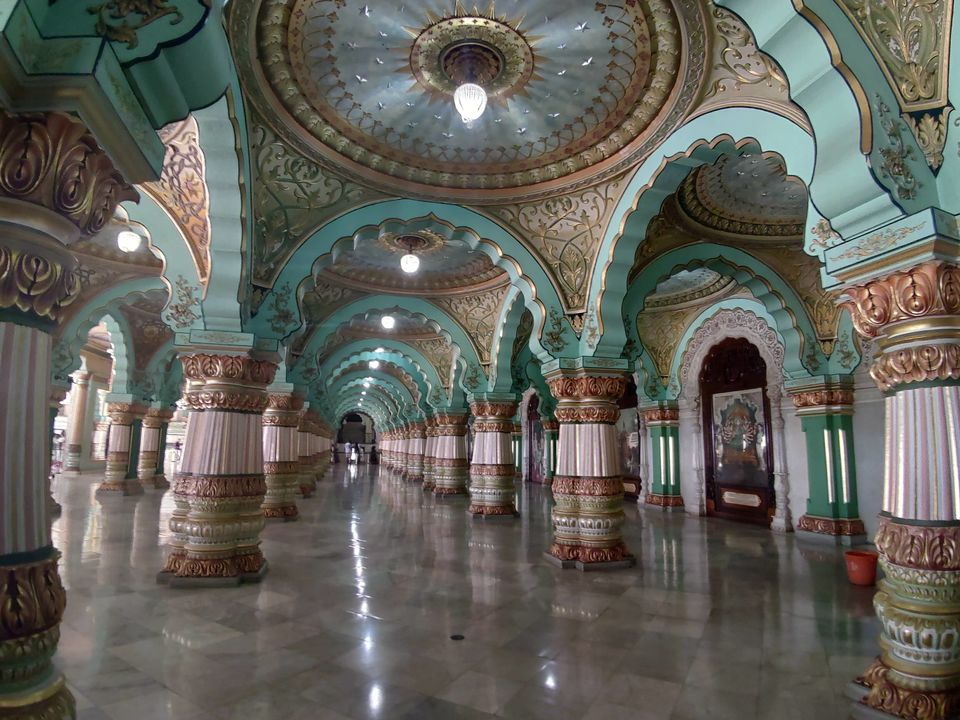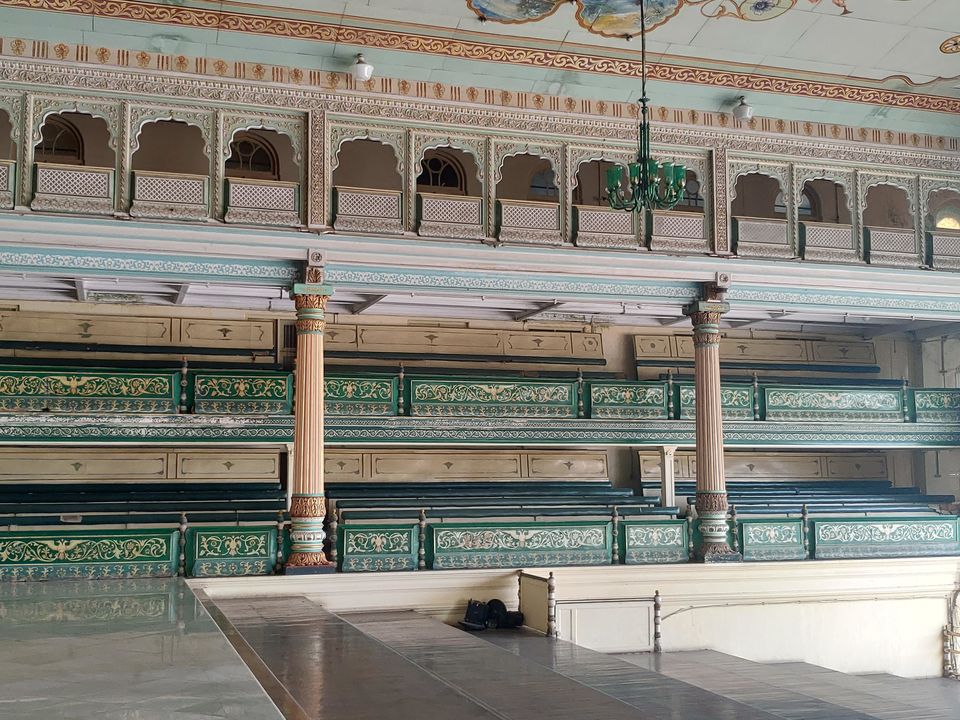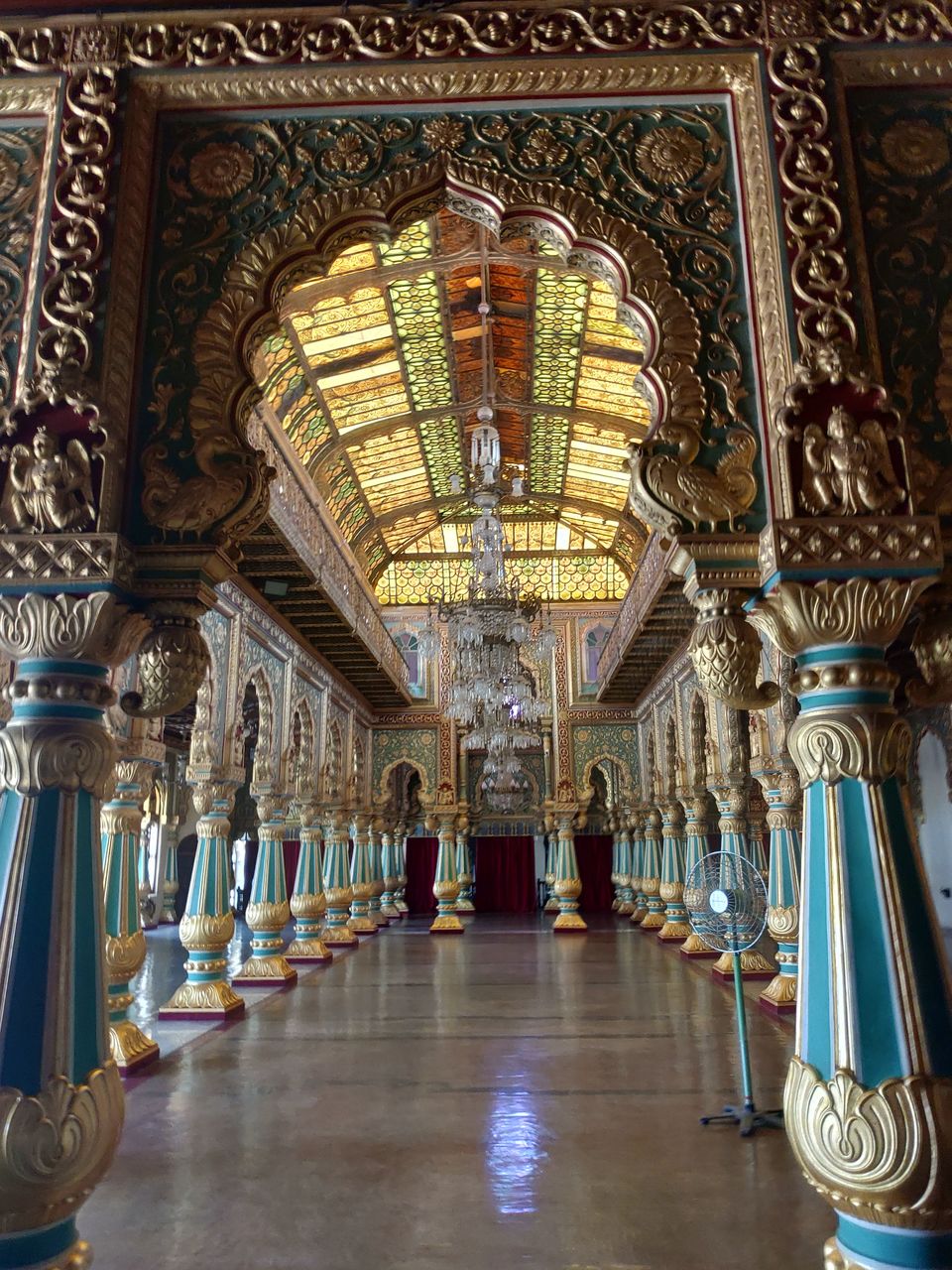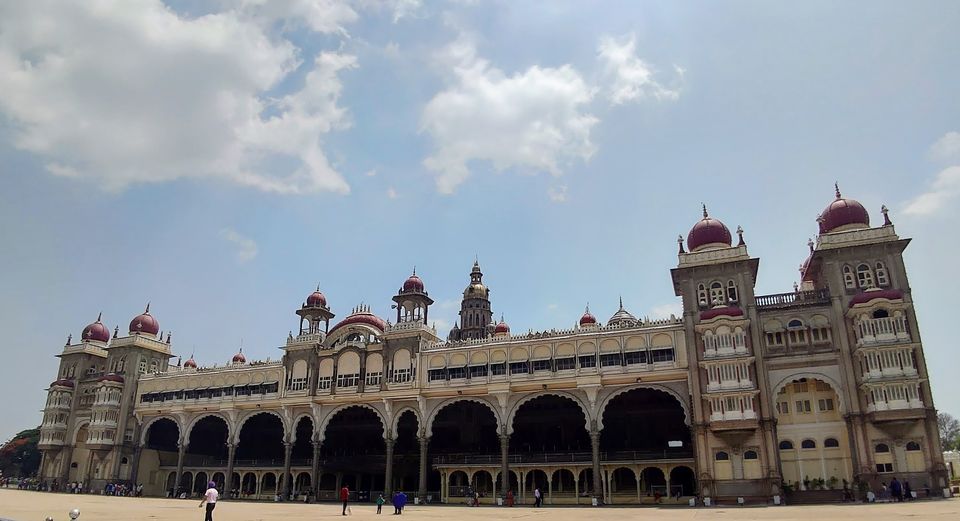 It was mind blowing to say the least, one cannot describe in words it's beauty.
And like my partner told 'We felt like the Royal Family' when we were inside this Architectural wonder.
But the place was crowded with people, so many people that I feel Thanos was right (Pun Intended :-p )
With a lot of time left in the day we headed out to the 'Sri Chamarajendra Zoological Gardens' and reached at 2 pm.
Duration : 2 - 3 hours
Mysore Zoo is a 157-acre zoo located near the palace in Mysore, India. It is one of the oldest and most popular zoos in India, and is home to a wide range of species.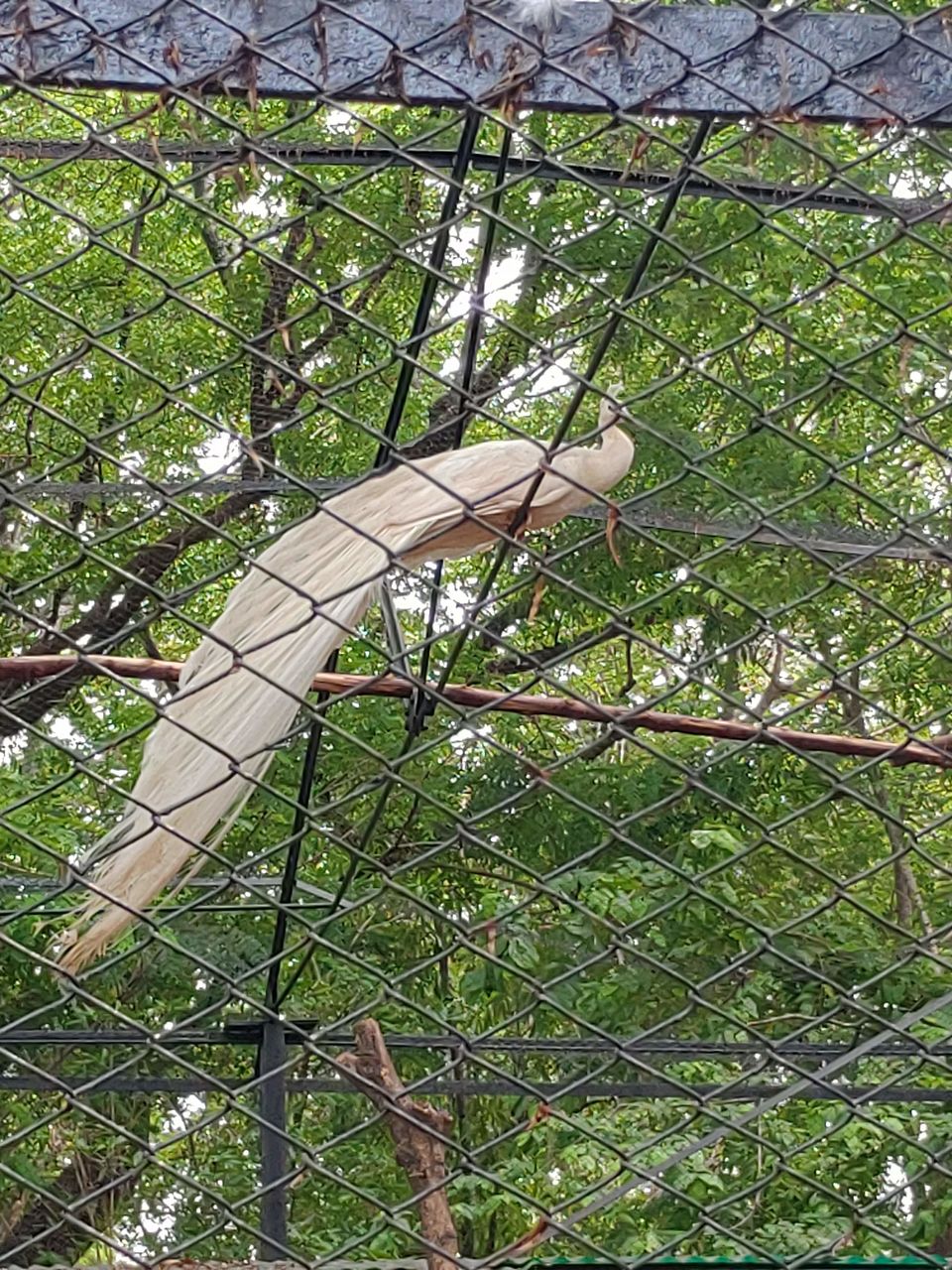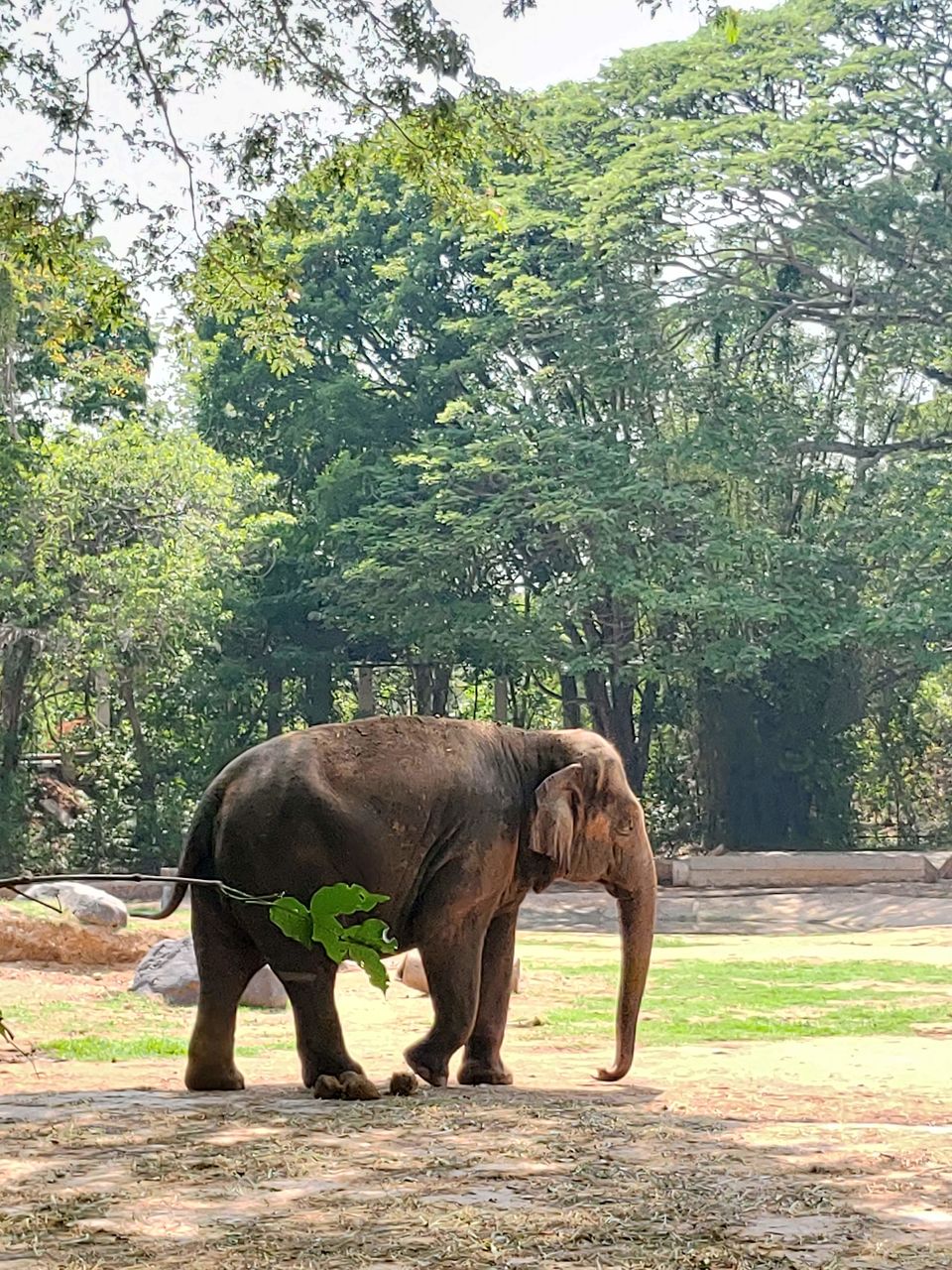 I didn't take many pics here because it would never cover the whole Zoo.
It starts of with a wide variety of birds followed by bears, rhinos, giraffes, lions, tigers and many more. Most of places intended for animals were empty and many places don't have tress and the animals have to live under the sun all the time which is really sad. Many snakes were also there!
They encourage adoption of the Zoo animals which is a great initiative.
Had lunch and we headed to our room to rest.
Reached our room by 5 pm and relaxed for a couple of hours.
We got to Devaraja Market by 8 pm.
Devaraja market is in the heart of Mysore. It's a colourful vibrant place. The fruits and vegetables are very fresh and worth its money.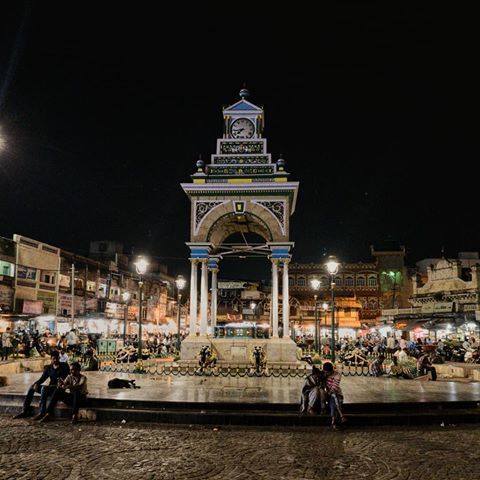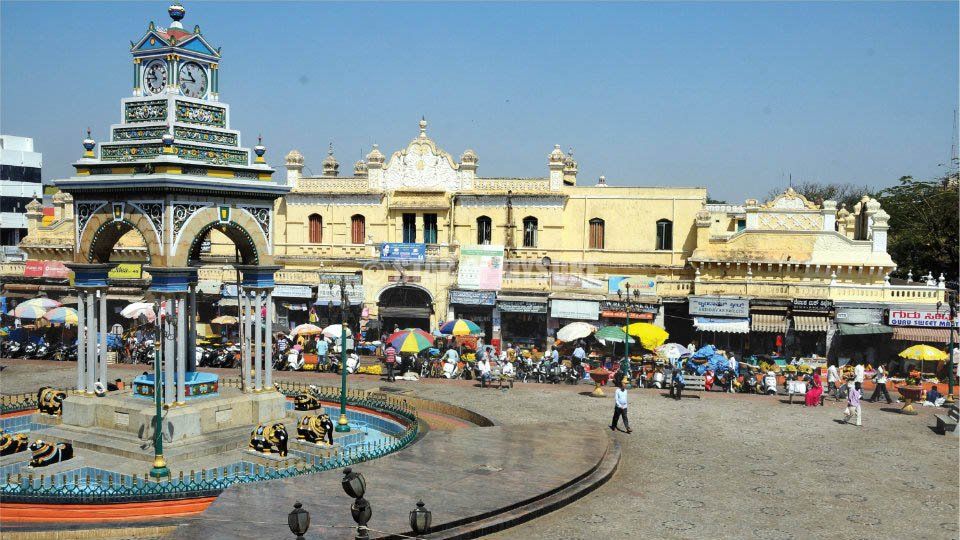 Went back to our room, had dinner and it's lights out!
I must say, I don't suggest this hotel. It's very bad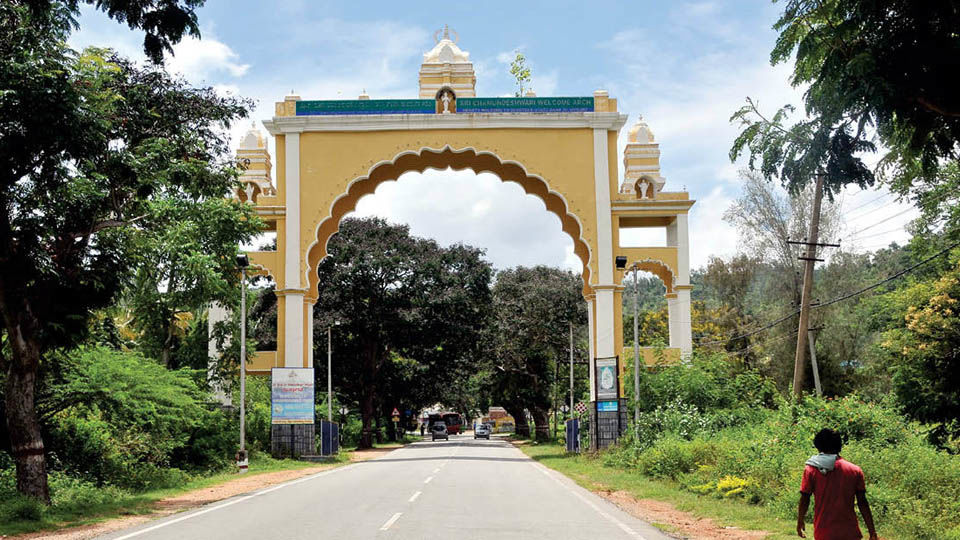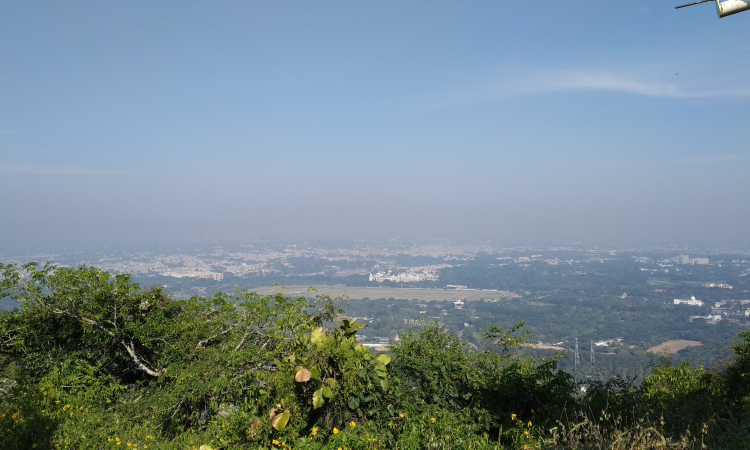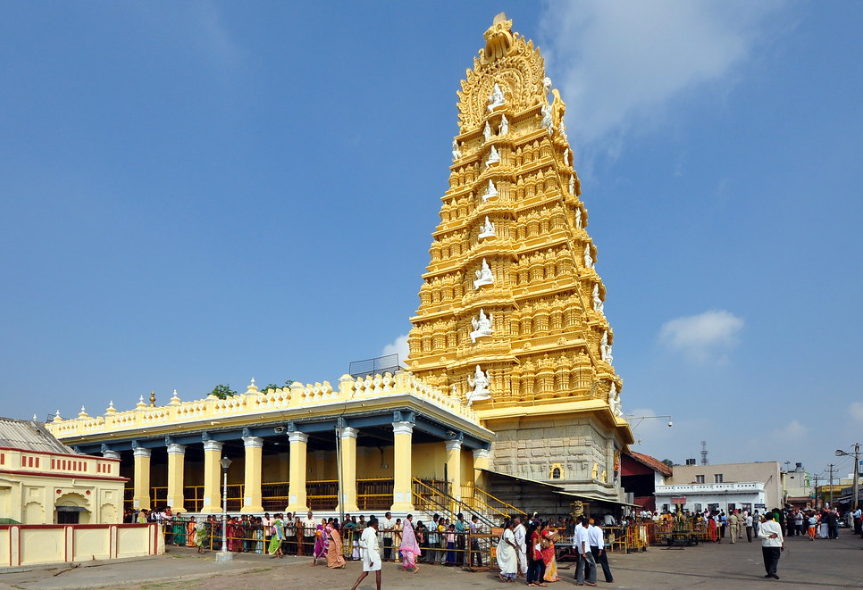 Spent some good time here and the view will show all of Mysore from atop.
But since we were a bit late the traffic had piled up for a long distance so plan to reach early in the morning.
This garden has variety of plants with beautiful flowers which can be a treat to photographers and it is maintained clean.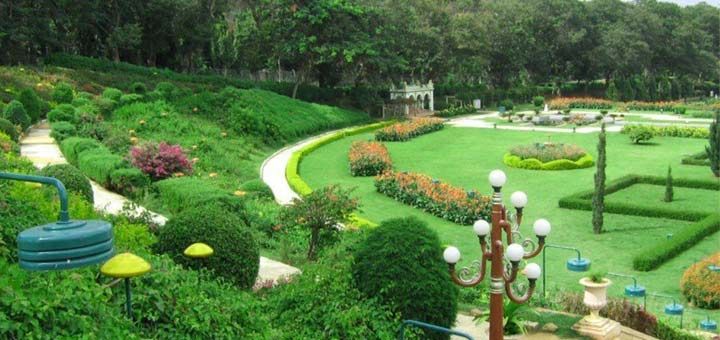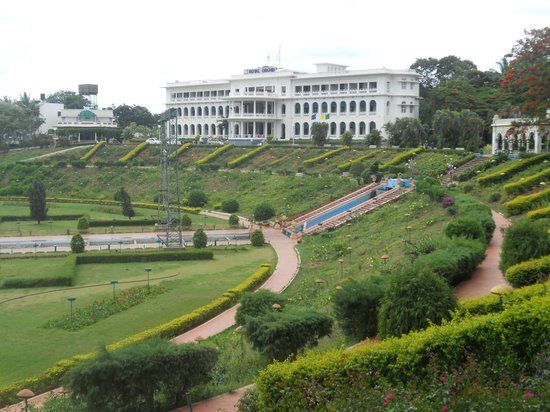 We left Mysore by 2 pm to head back to Bangalore but decided to check out Sangam on the way. Sangama is the confluence of two rivers – Arkavathi and Kaveri (Cauvery). As it was Summer season there was very less water and it seemed very polluted.
And this was our last stop before reaching back to Bangalore!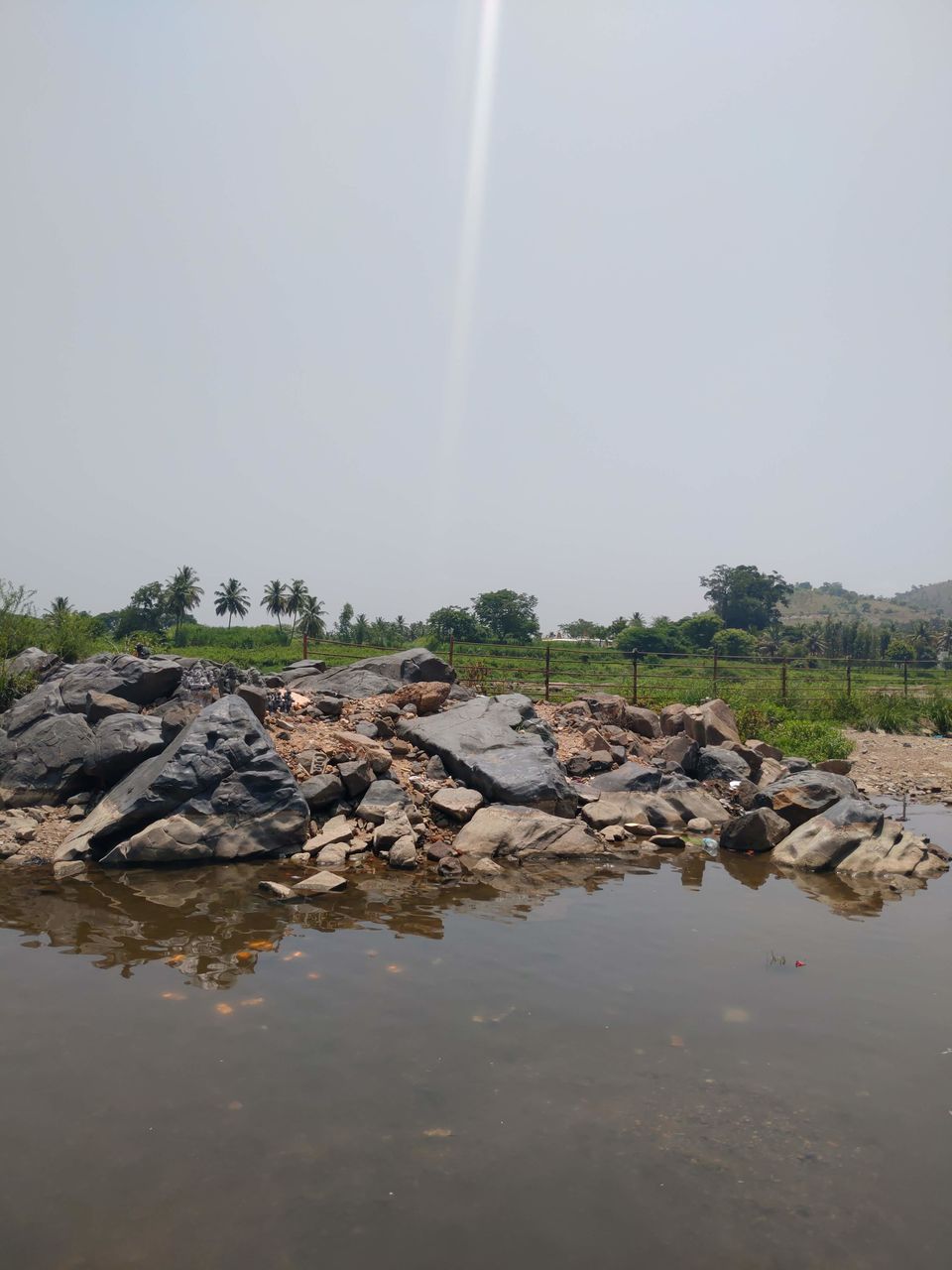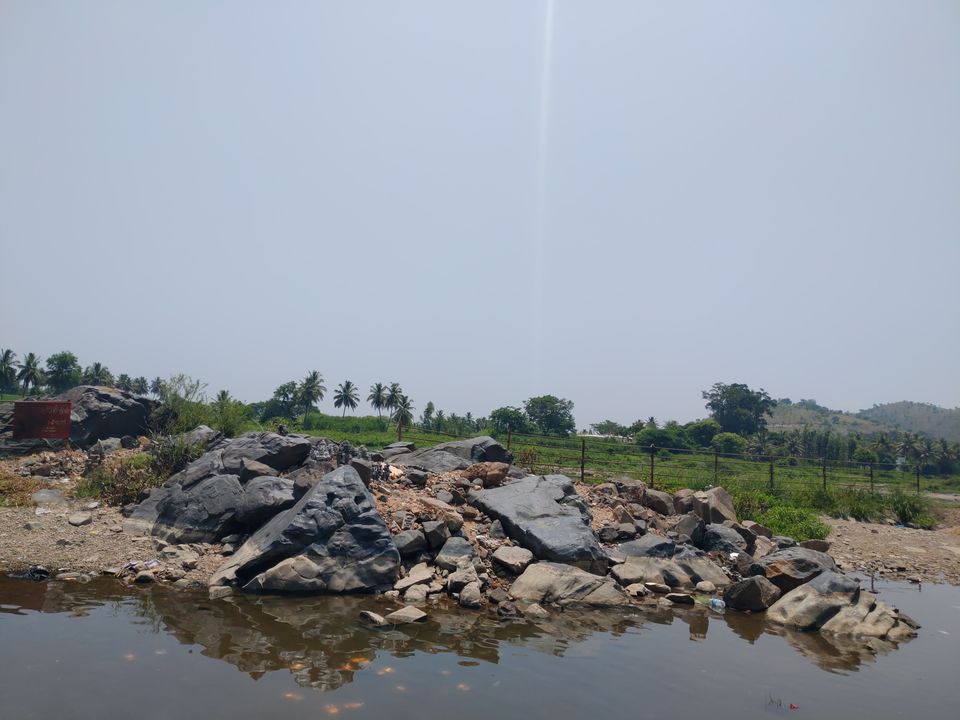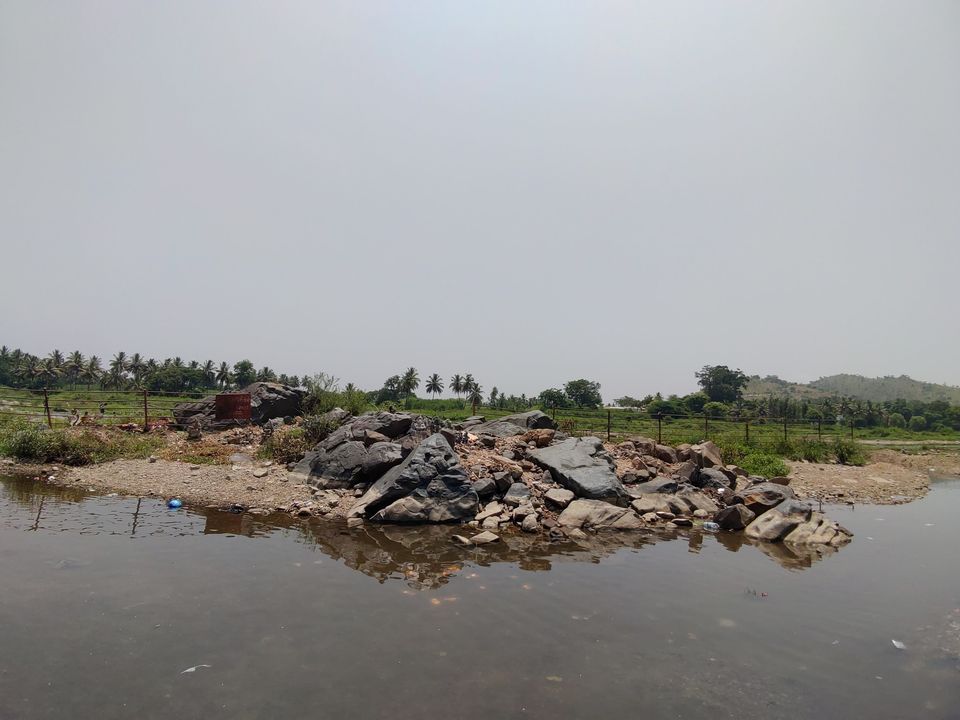 Back to Bangalore and I'd have to say that Mysuru was really an amazing place. It's must for anyone looking for a 2 day trip.
Thanks for reading! Have fun :)
Frequent Searches Leading To This Page:-
short trips from bangalore, long trips from bangalore, weekend getaways from bangalore, amazing weekend from bangalore, 2 day trip near bangalore