We flew from Mumbai to Bangalore early morning. From airport they have bus services which take us to desired bus stops. So we took a bus which droped us near KSR Bangaluru within 40 minutes. From KSR Bangaluru we had booked Shatabdi express (12007) to Mysore junction. At Mysore we were meeting few more biker friends & were joining them with our car to Coorg. This train journey took about not more than 2 hours & we got down at Mysore to meet & greet our new friends.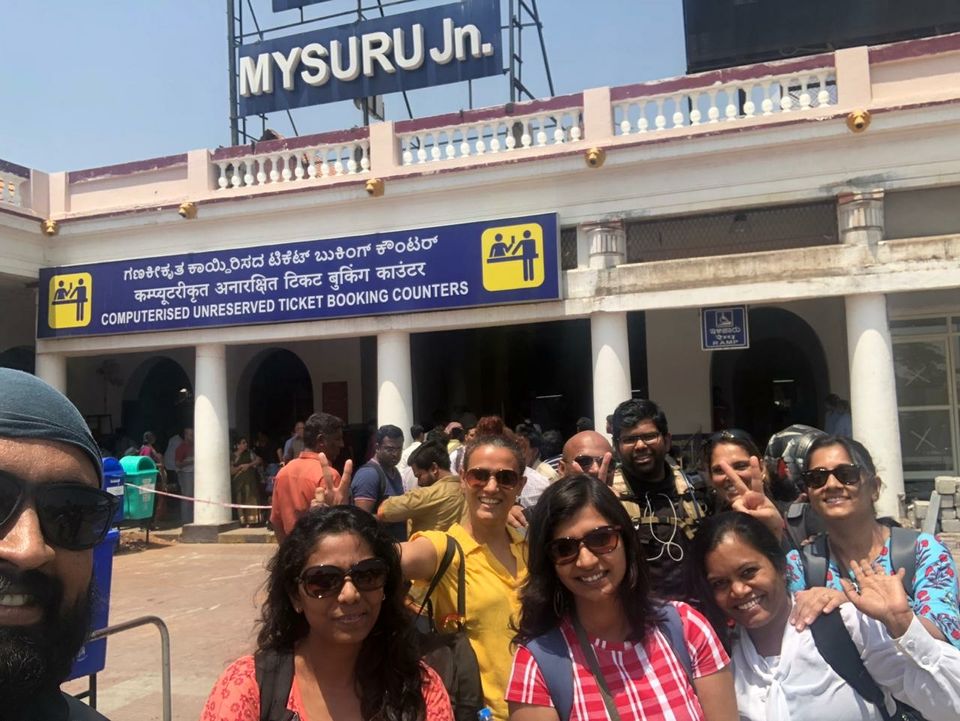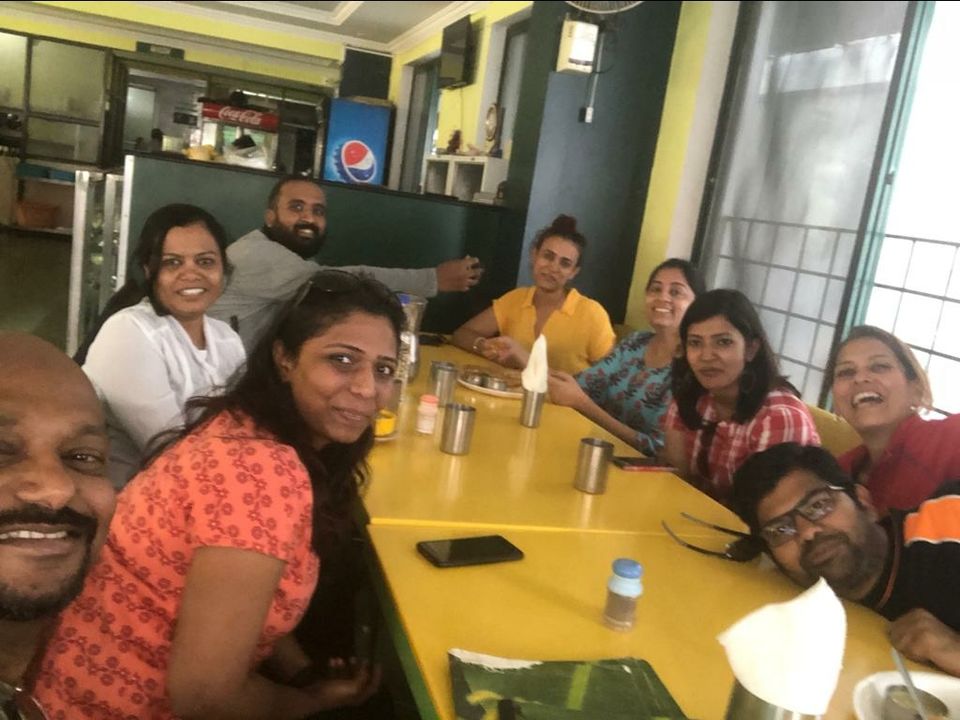 The road trip to madikeri took another 2 - 3 hours, where we visited Namdroling Monestery.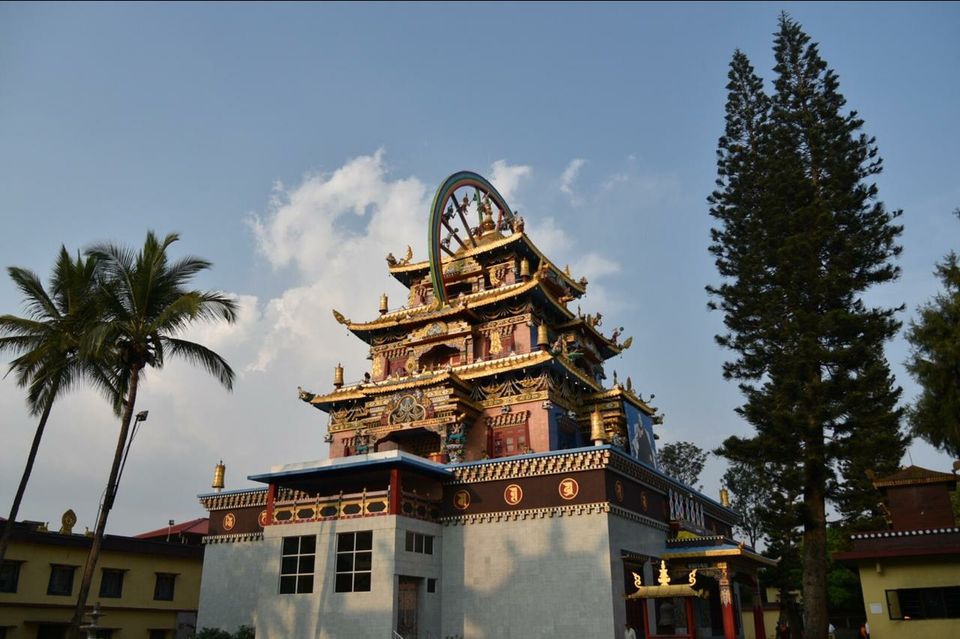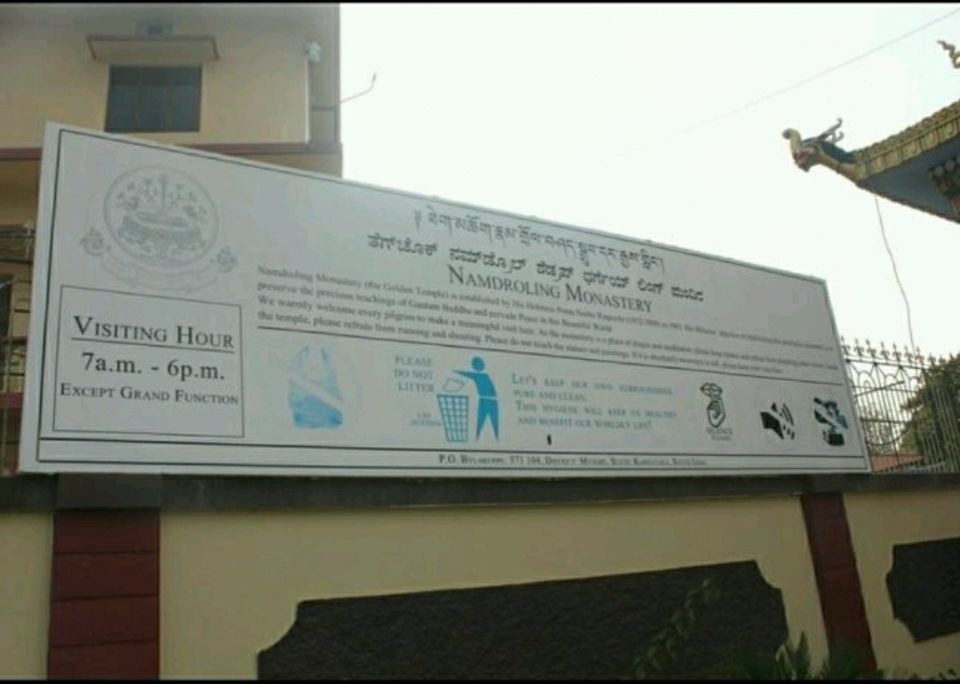 This Monestery spread over a large landscape is the home to a sangha community of over five thousand lamas, a junior high school named Yeshe Wodsal Sherab Raldri Ling, a religious college and hospital.
After spending good 2 hours there clicking photos with monks, roaming around garden & going through the description of various religious monuments in the temple we proceeded to our Homestay which was not very far from there.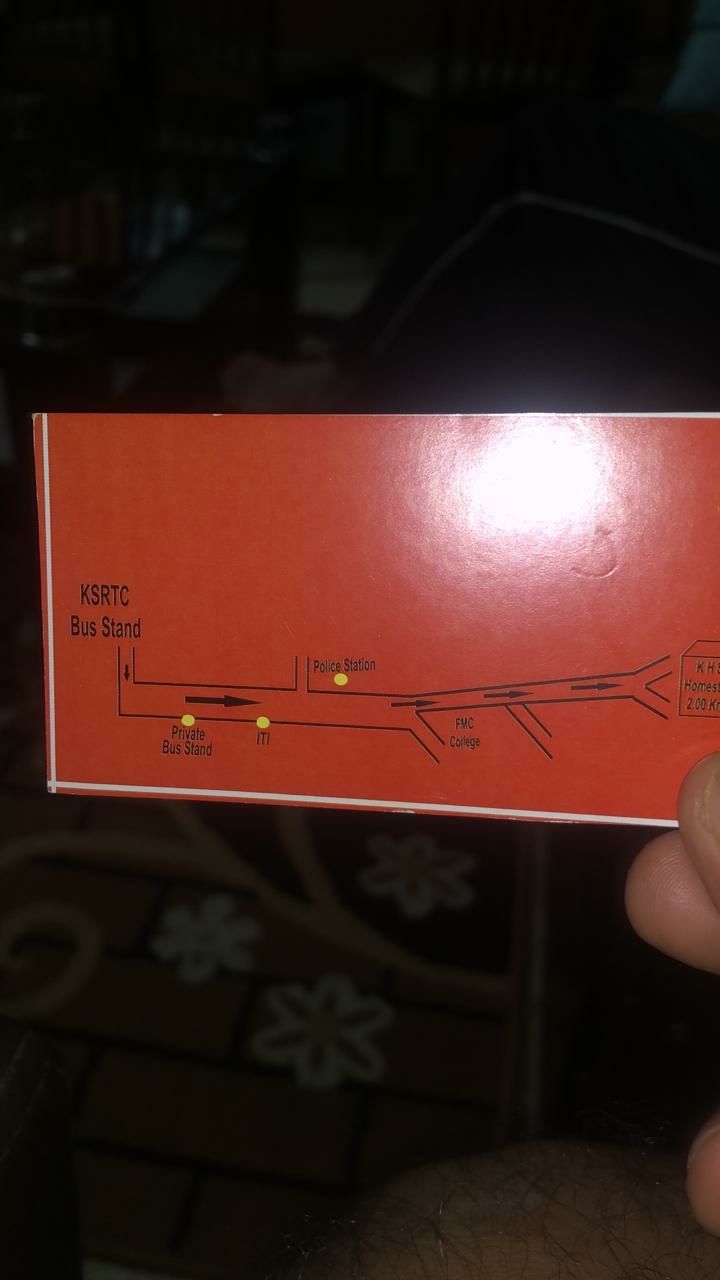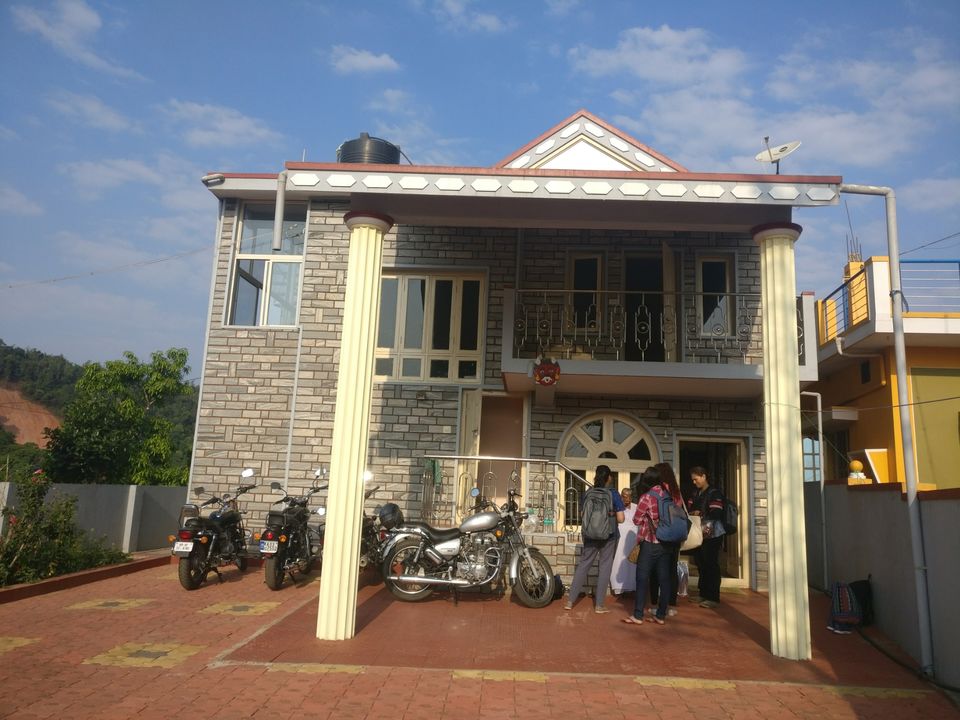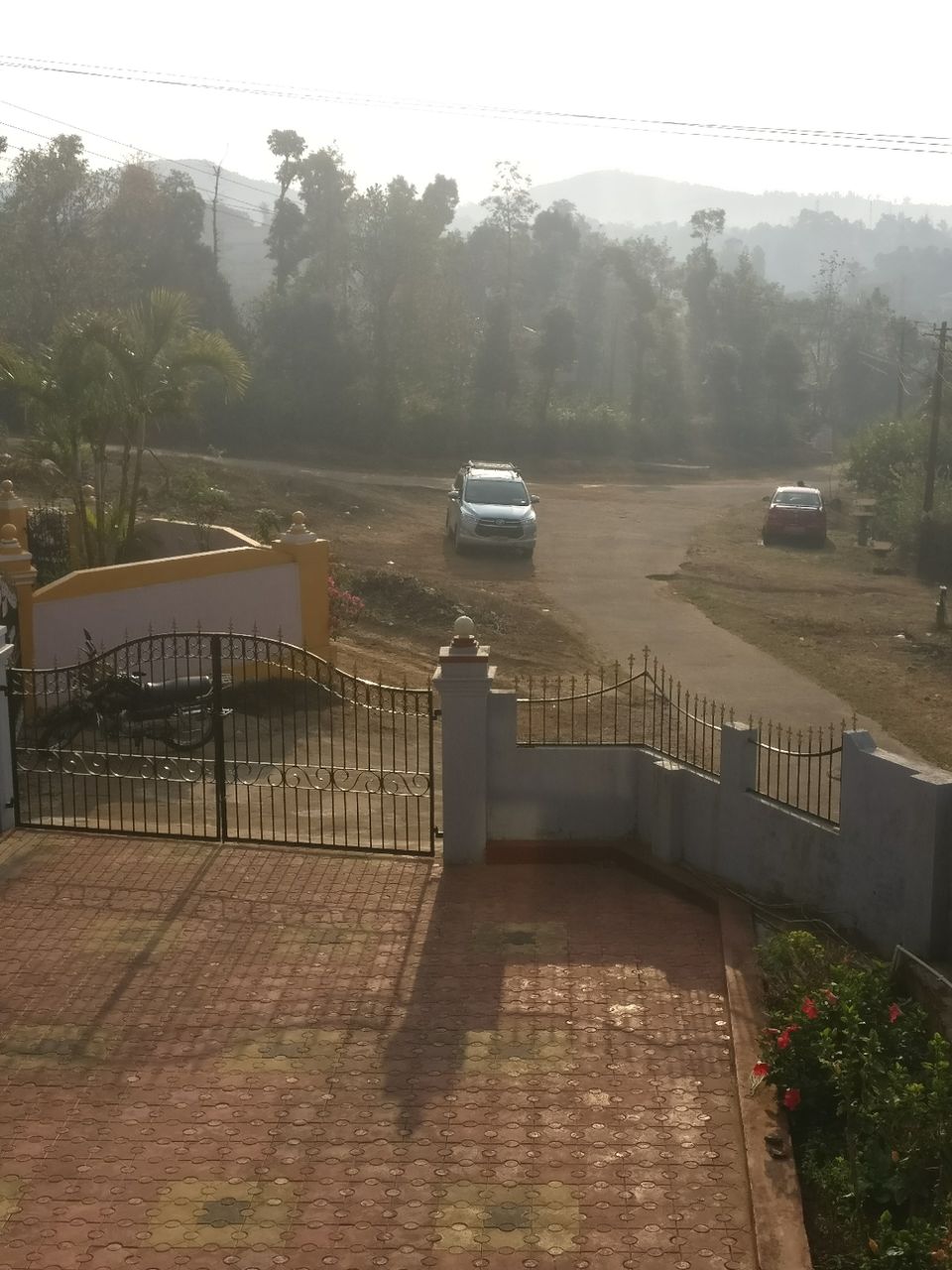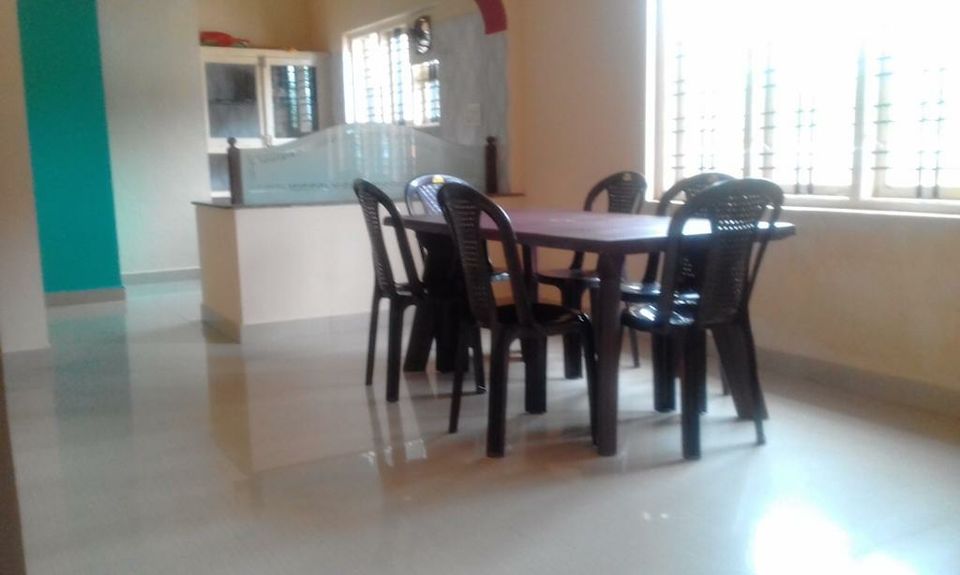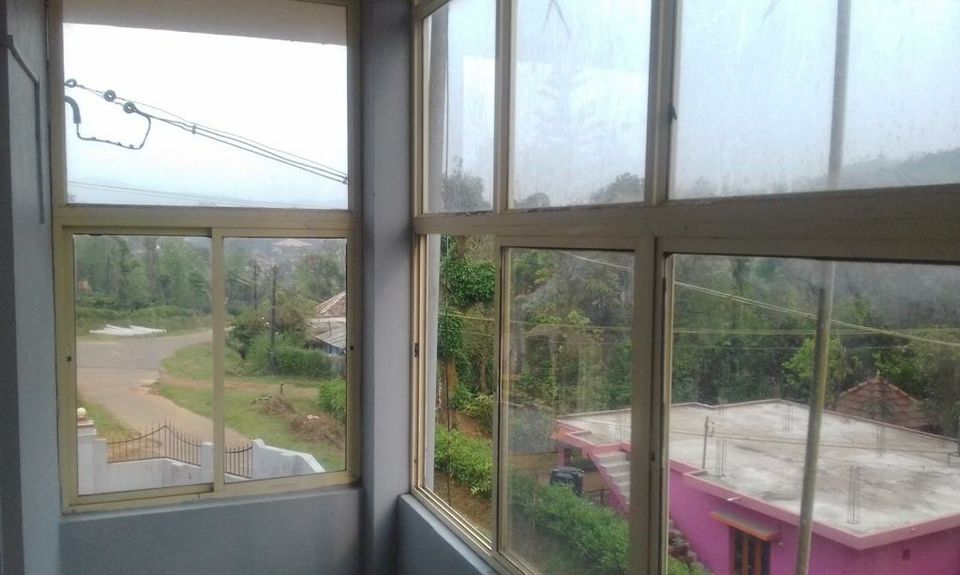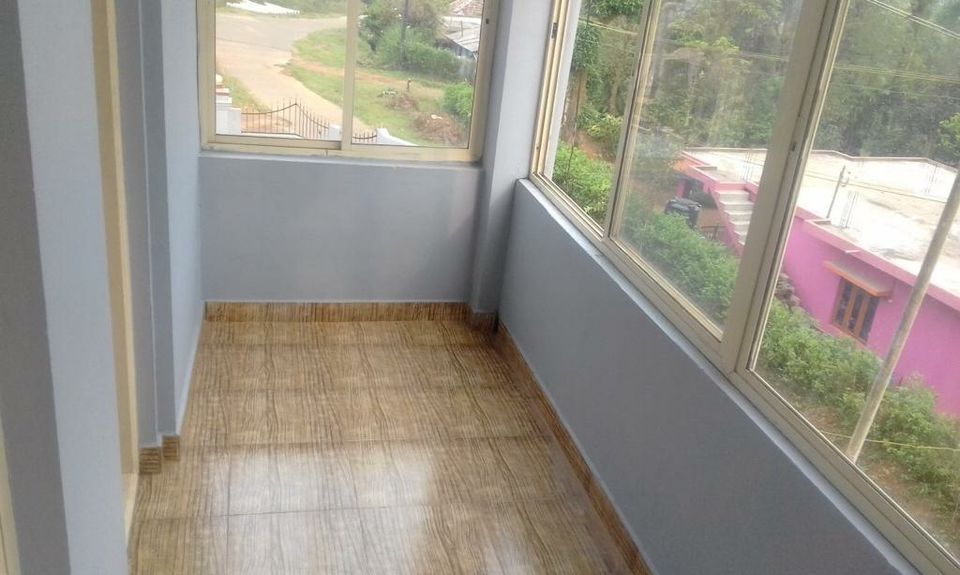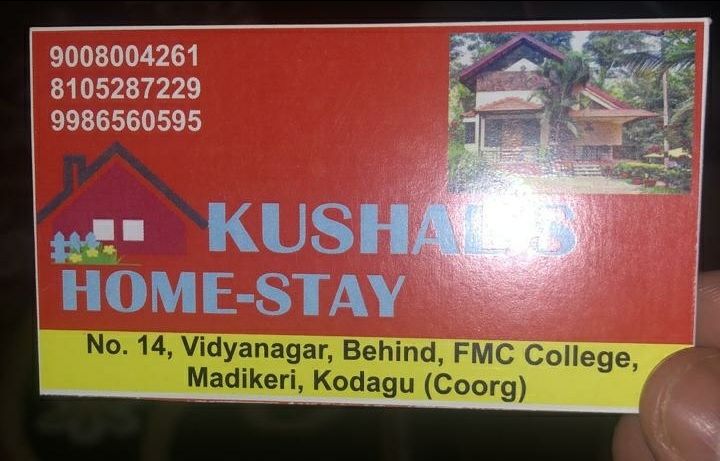 A sweet old couple greeted us with such a smile and warmth. After getting in & freshening up we headed out for some good delicious coorgy dinner where we tried good fattening pork delicacies.
The day started with delicious coorgy breakfast, Paputtu with coconut chutney & a vegetable gravy, banana & coffee. I have had puttu before and had not liked it in d past but that dislike got washed off with today's paputtu. It was really good, healthy & light on stomach.
Today we went to visit Talkavery in d morning. It is d place where River Kavery is said to have originated from. This is a holy place with adjacent climb to Bramhagiri hill (tip : wear / carry a pair of cotton socks as no footwear is allowed in temple promises & even while climbing the Bramhagiri hill.) The climb becomes easy due to properly constructed steps there, but with sun on head ur feet may curse u for a while.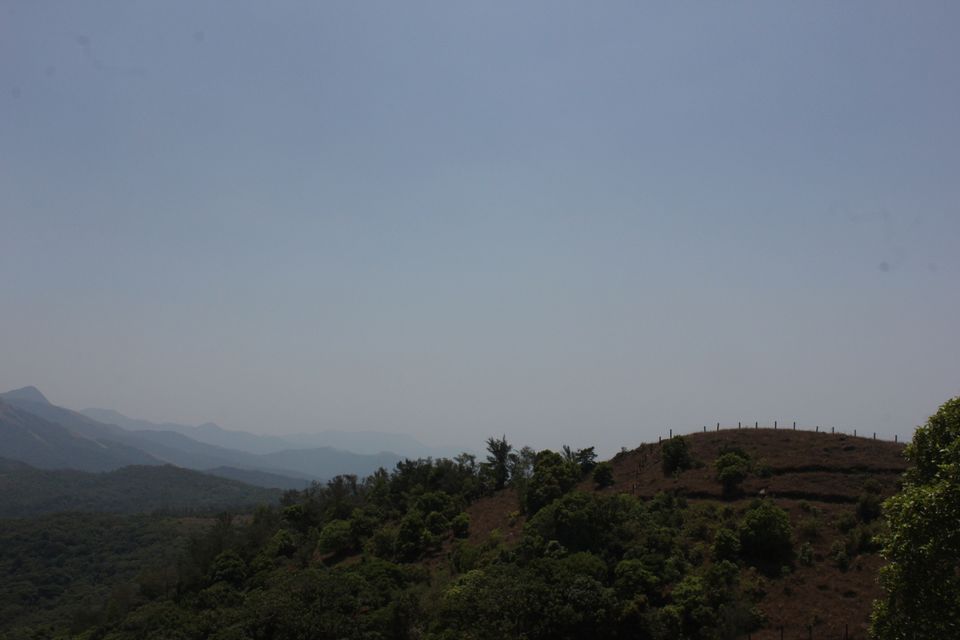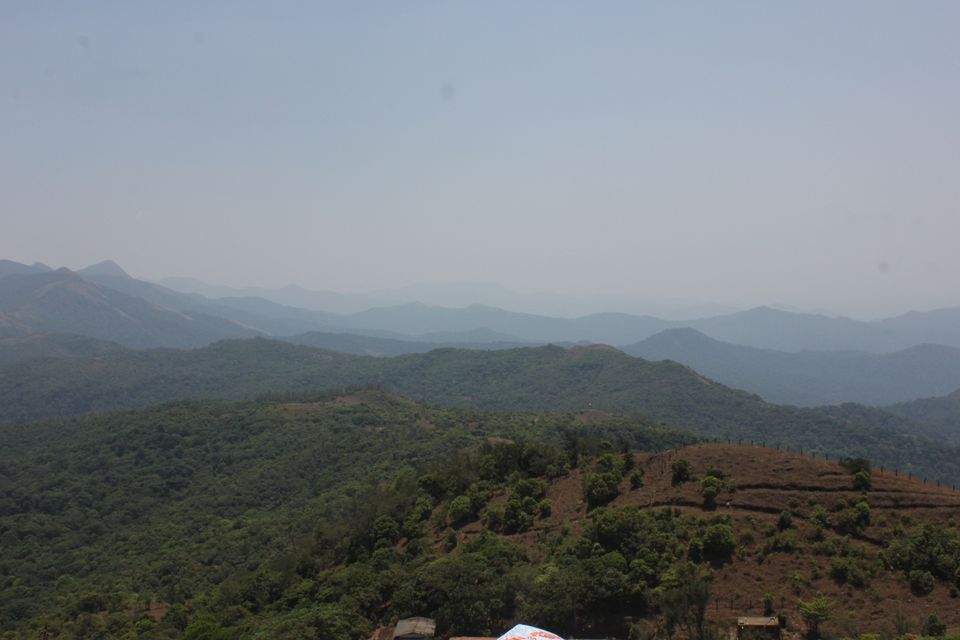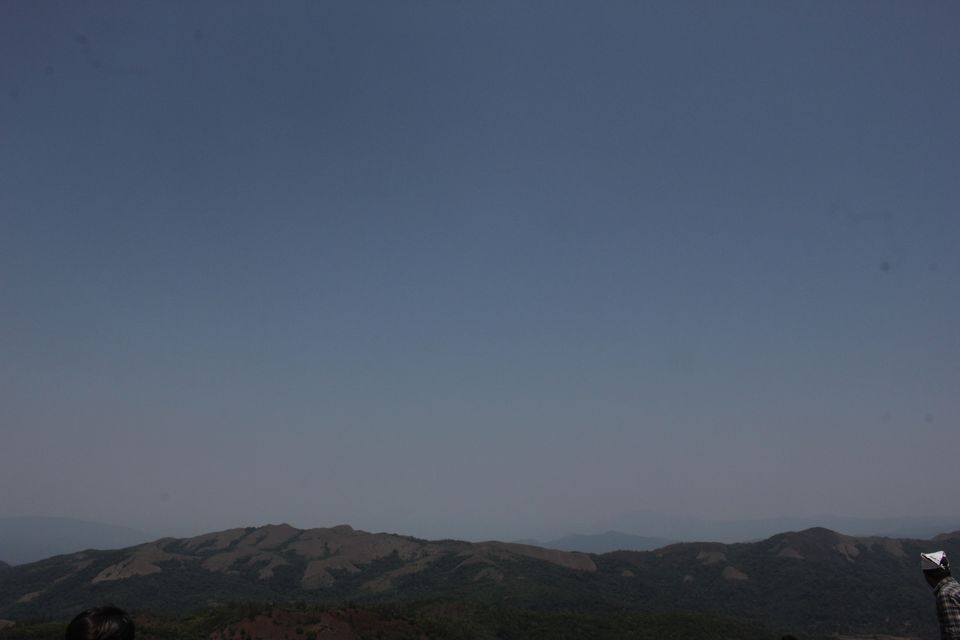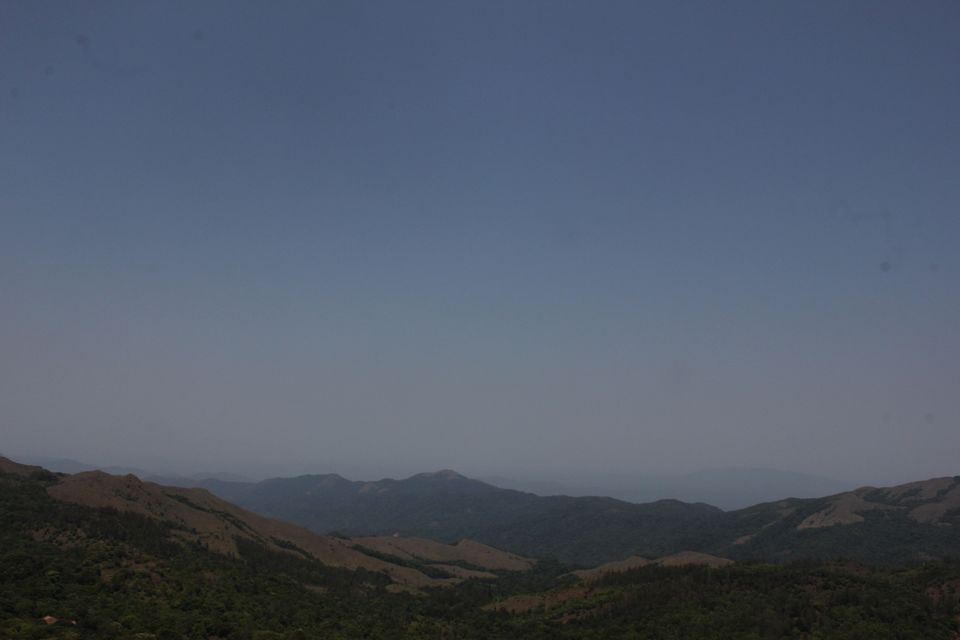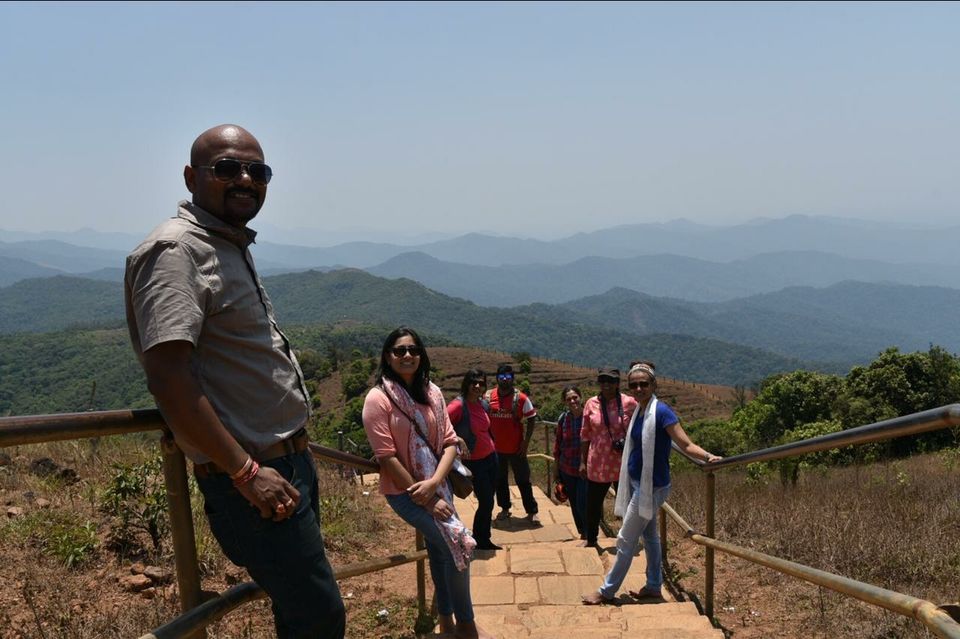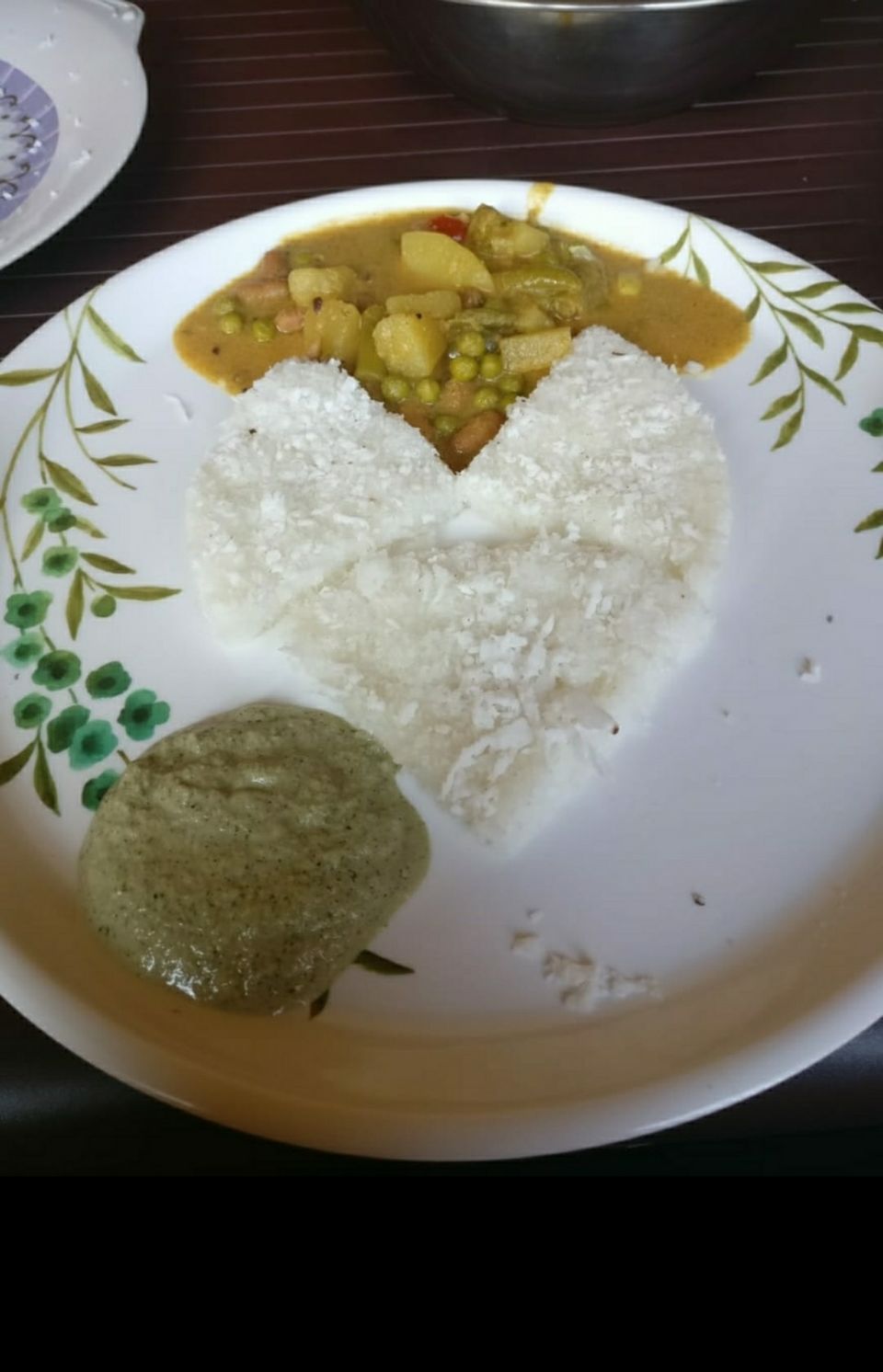 After this and a stop for lunch we left for Abbey falls. Being a summer time not much water was there, so you can avoid d place if you are running out of time. But it is said to be beautiful in rainy season.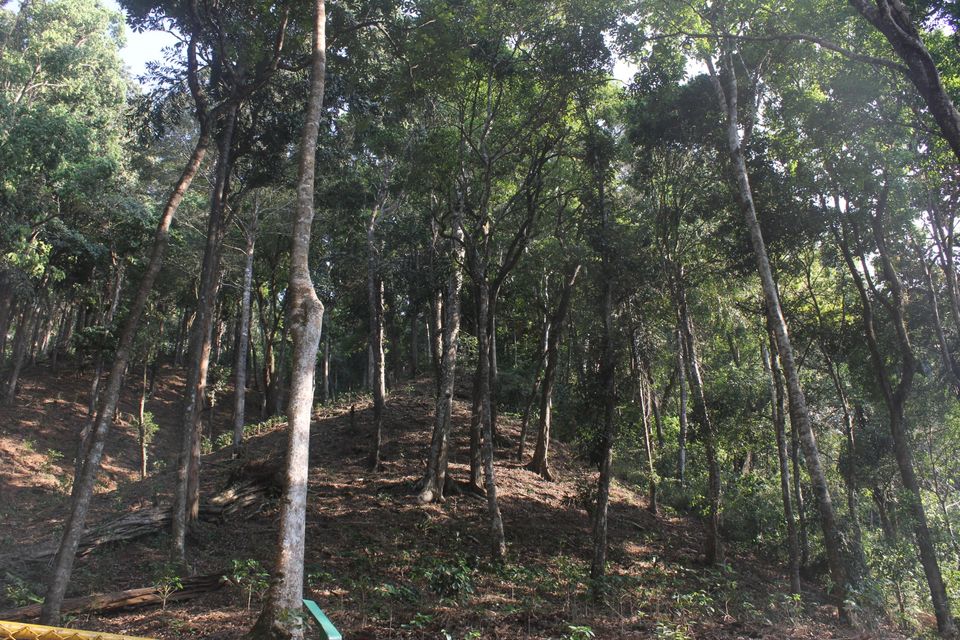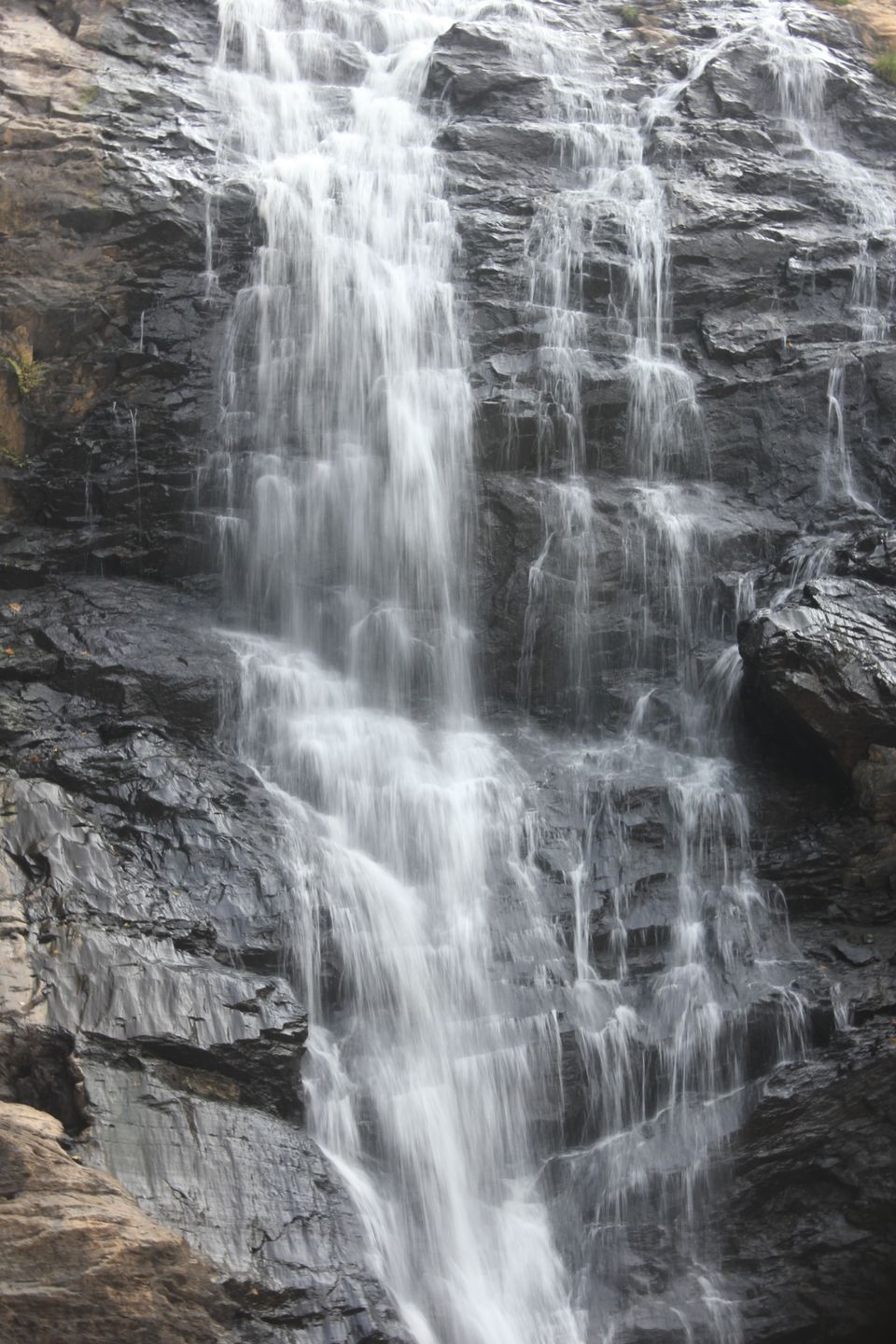 After Abbey falls our next destination was 'The Raja seat' - A place from where the king used to enjoy the setting sun.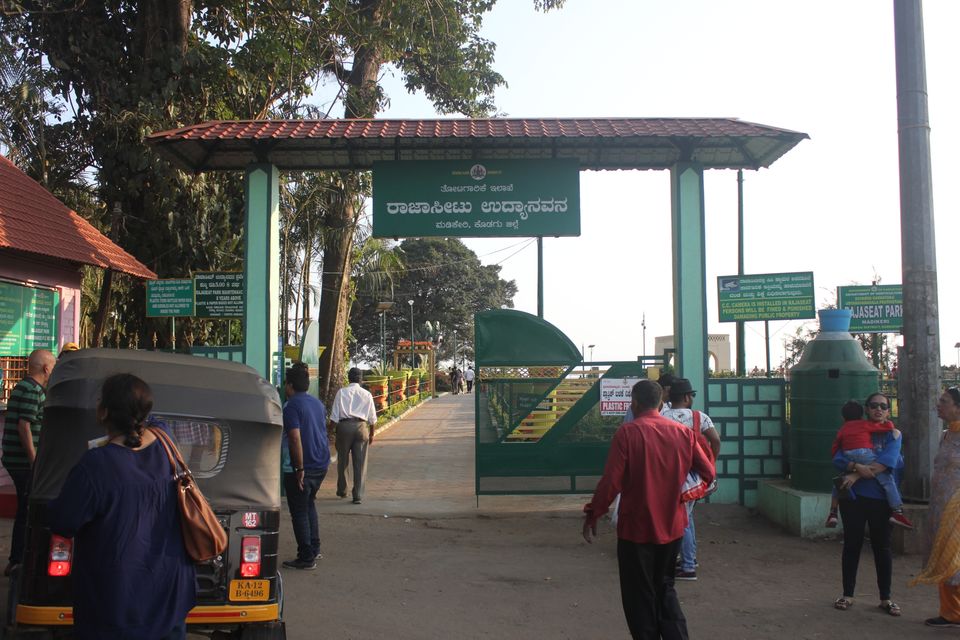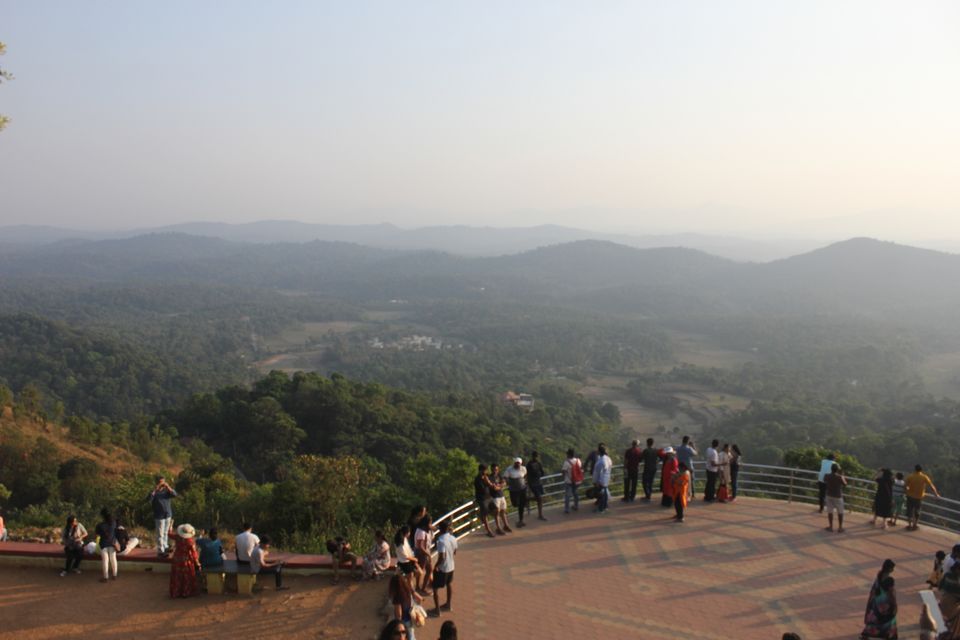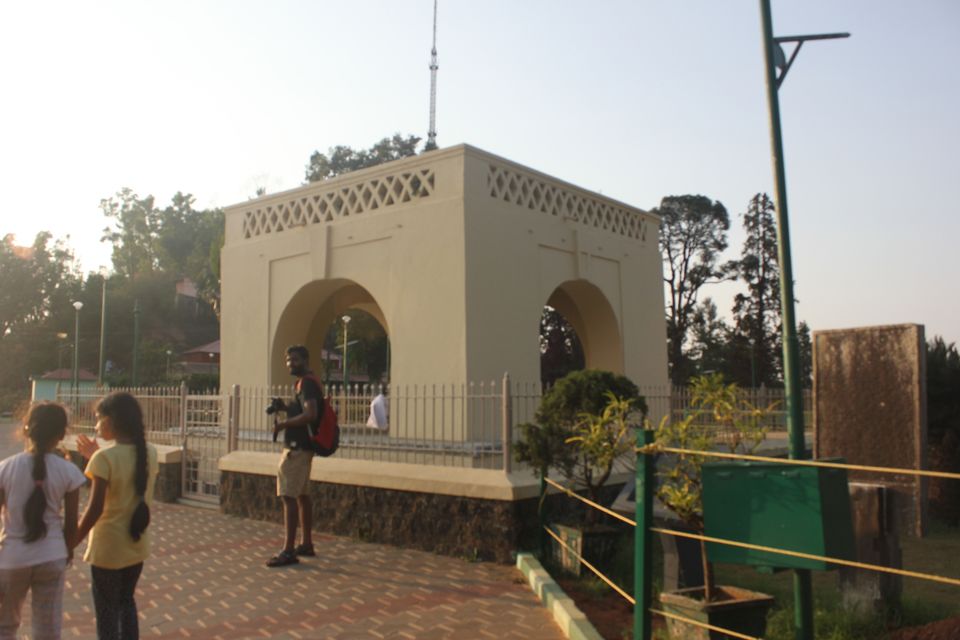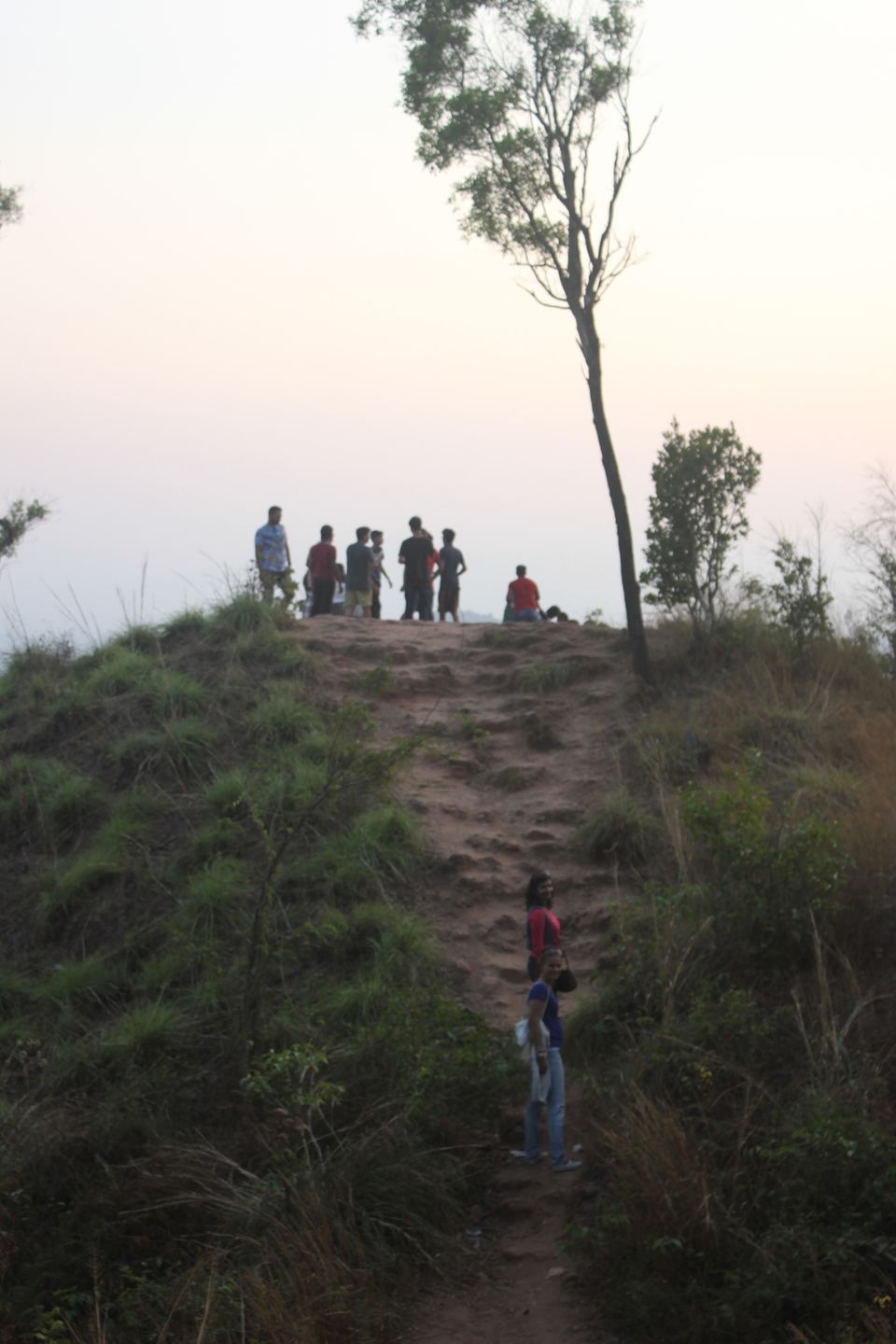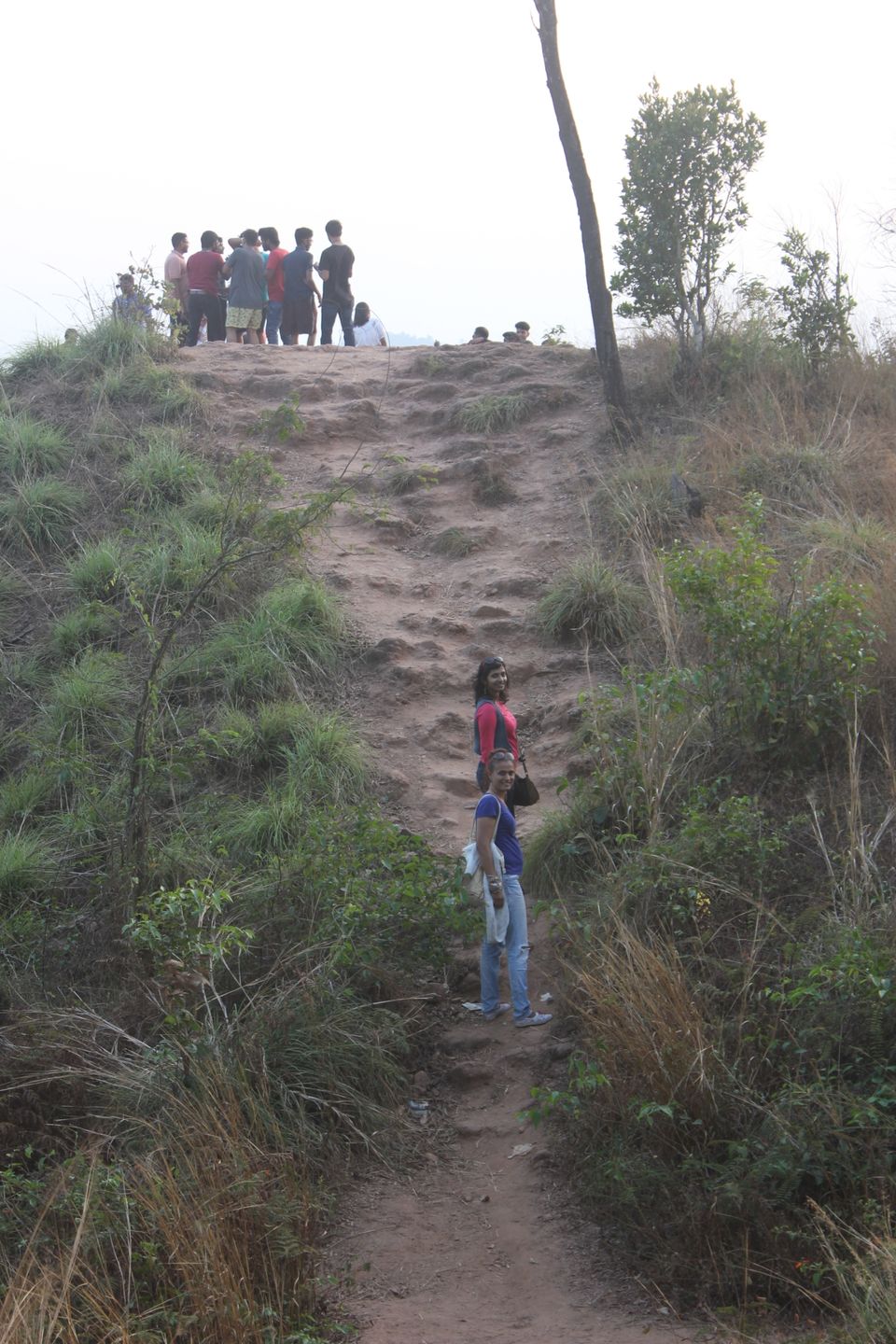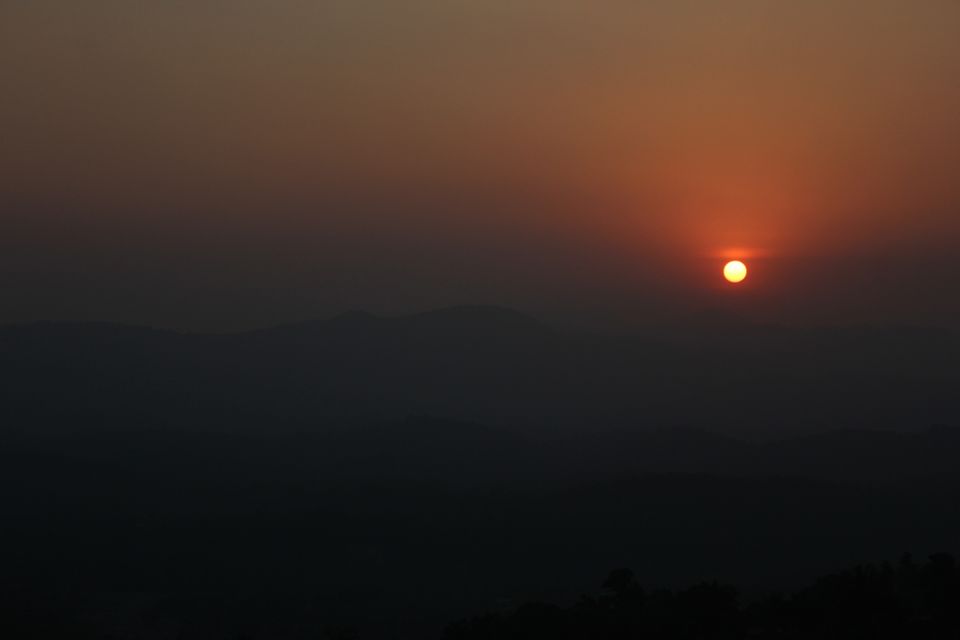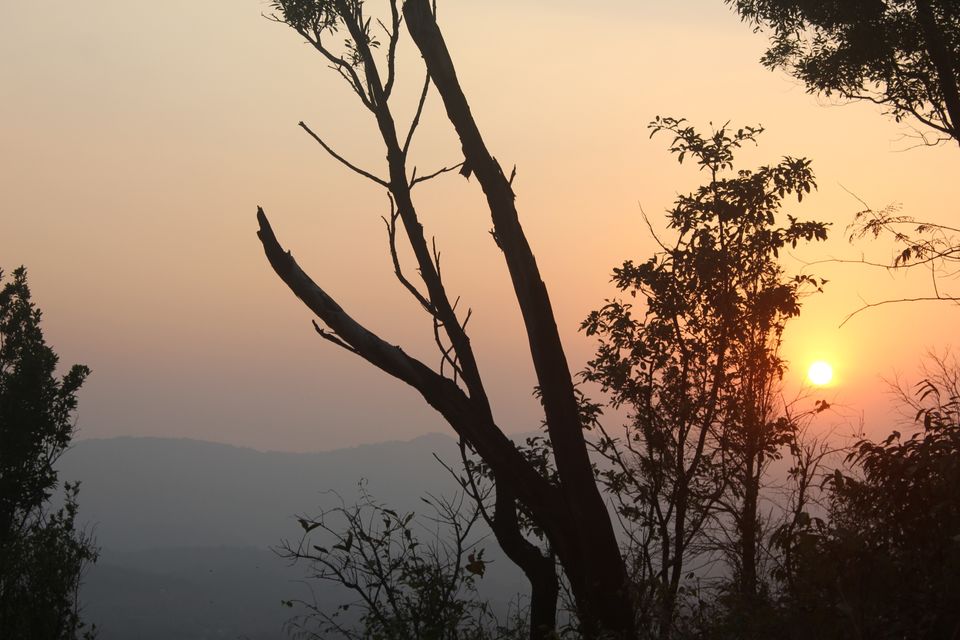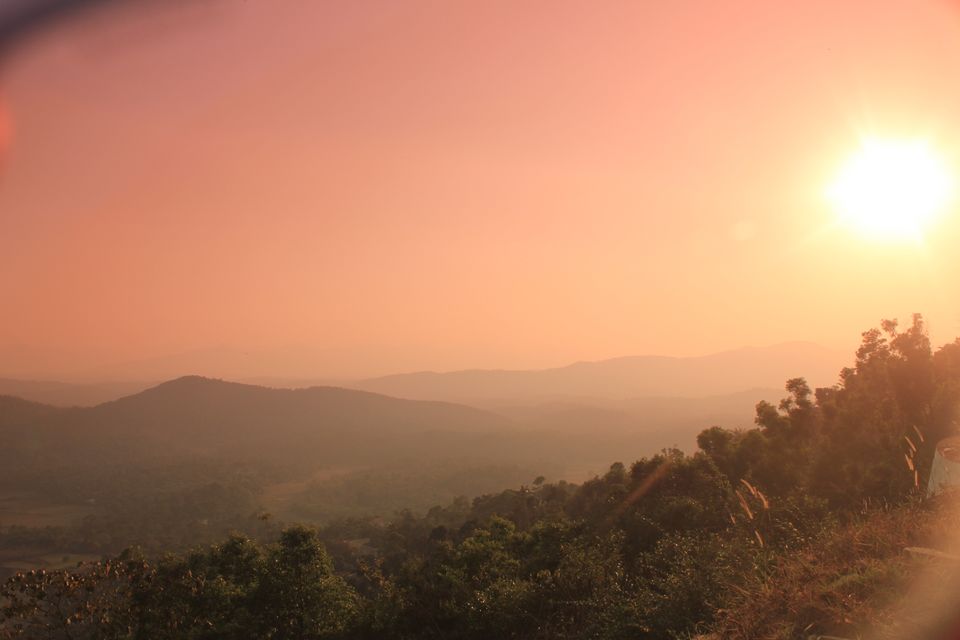 with this sunset we concluded the Coorg sight seeing and then headed to the market, baught good old grape wine and few other things like herbal oil bottle, coffee spices. Went home & slept off.
Today we were to leave from Coorg. And as we had to visit Dubare Elephant camp, we left early. Dubare Elephant camp is a place where many fun activities like elephant bathing, safari, elephant feeding can be enjoyed. But do check its timing before planning a visit, as it allows entry till 11:00 Am & in the evening after 4:00 pm till 6:00. Do check updated timing before visit.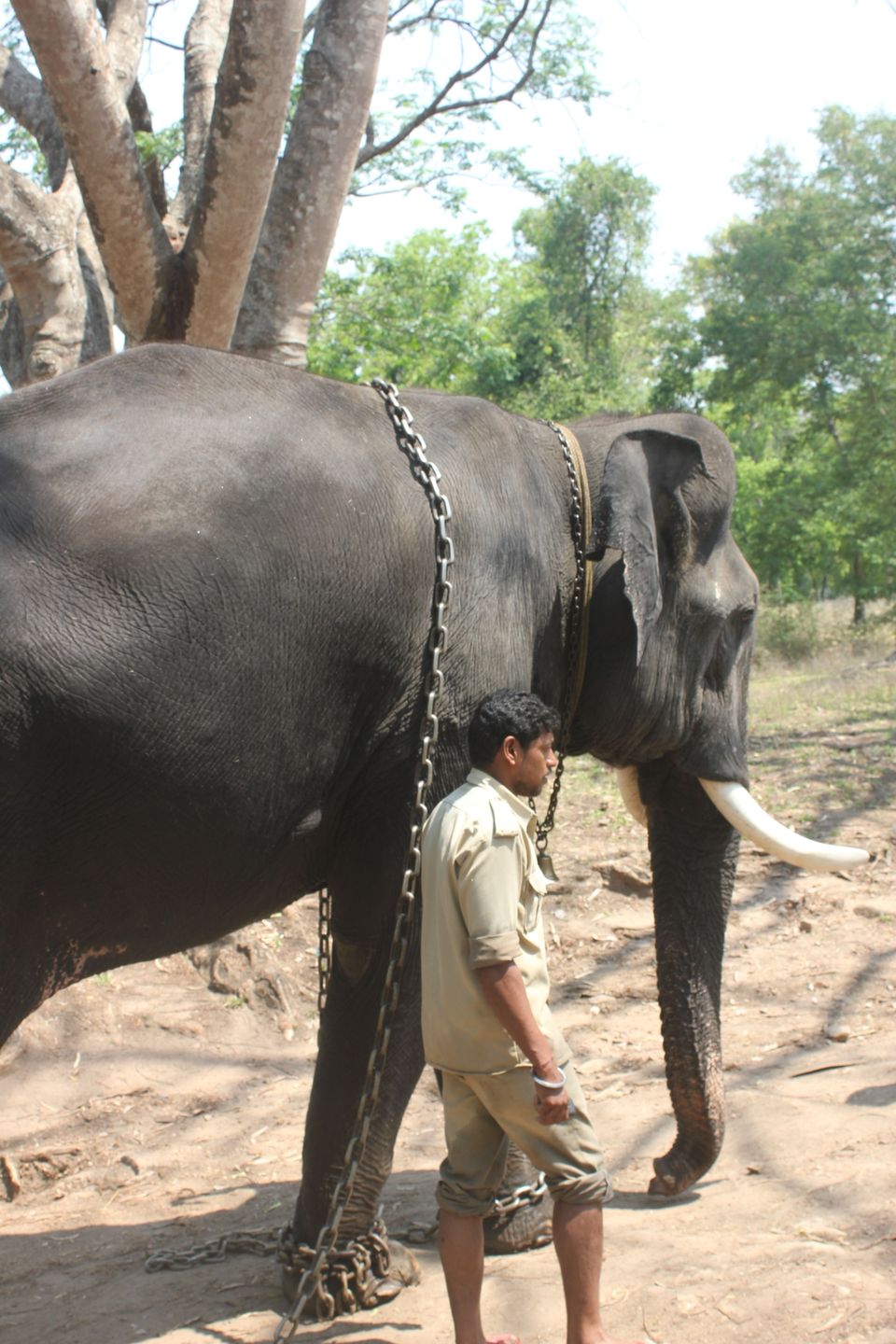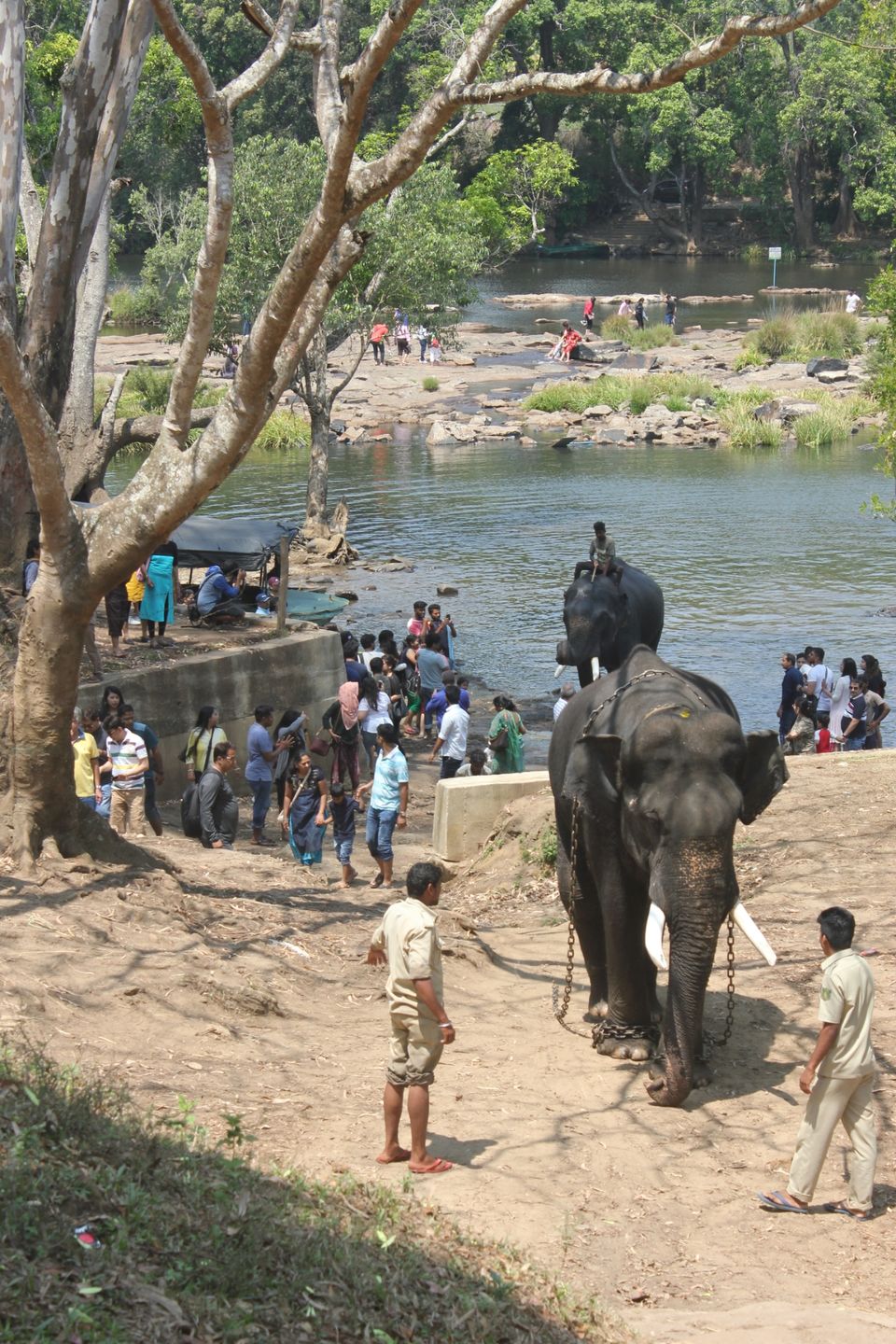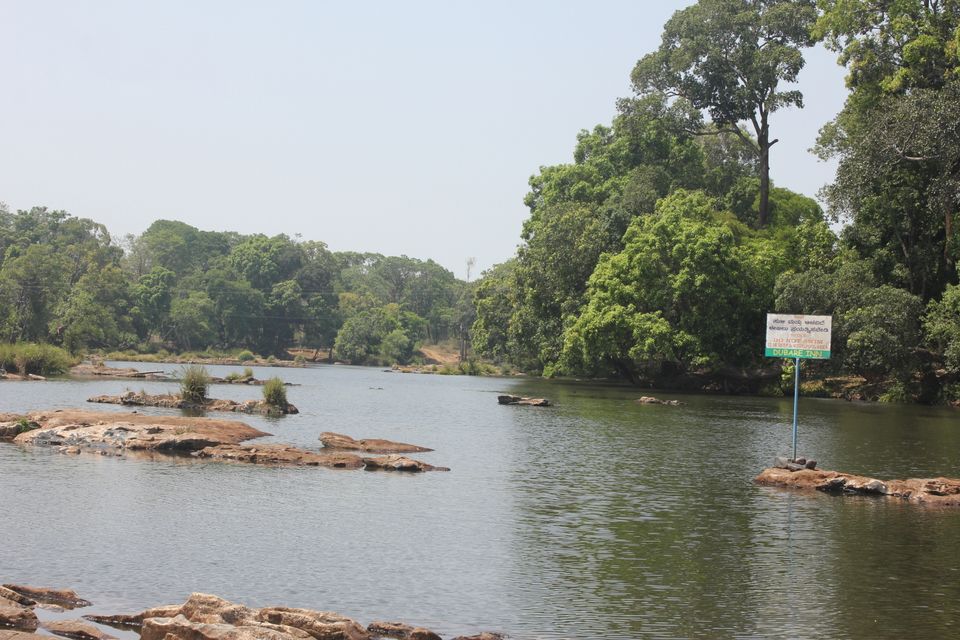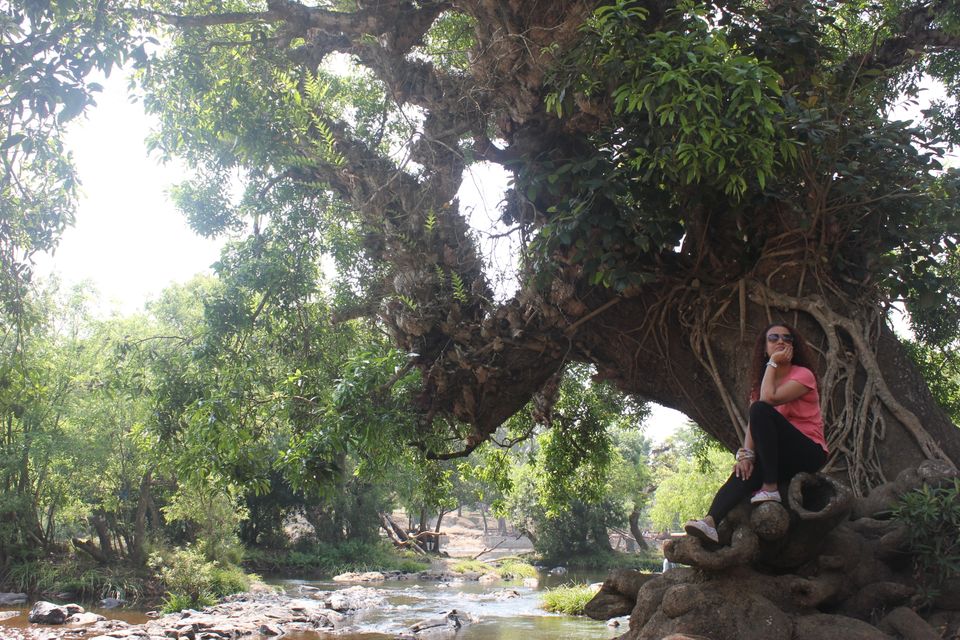 Post this we started for mysuru, where we stayed at a friend's places. After dumping our luggage & freshening up, we left for KRS dam in mysuru. The Krishna Raja sagra dam is a gravity dam, below the confluence of river Kaveri with its tributaries Hemavati and Lakshmana Tirtha. Though we visited it at night to see the Light and music show, which starts at 7:00 pm (depending on the season as it can be enjoyed in the entire absence of any sunlight). But visiting dam in d daylight will be more fun as u can enjoy the sight of huge dam structure along with the surrounding Brindavan Garden.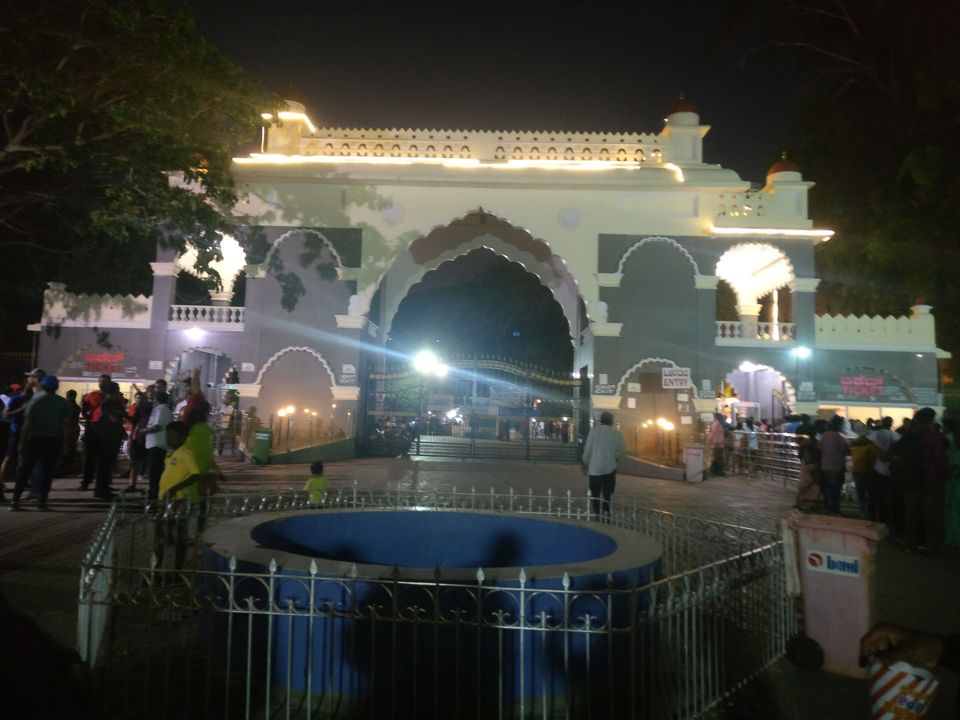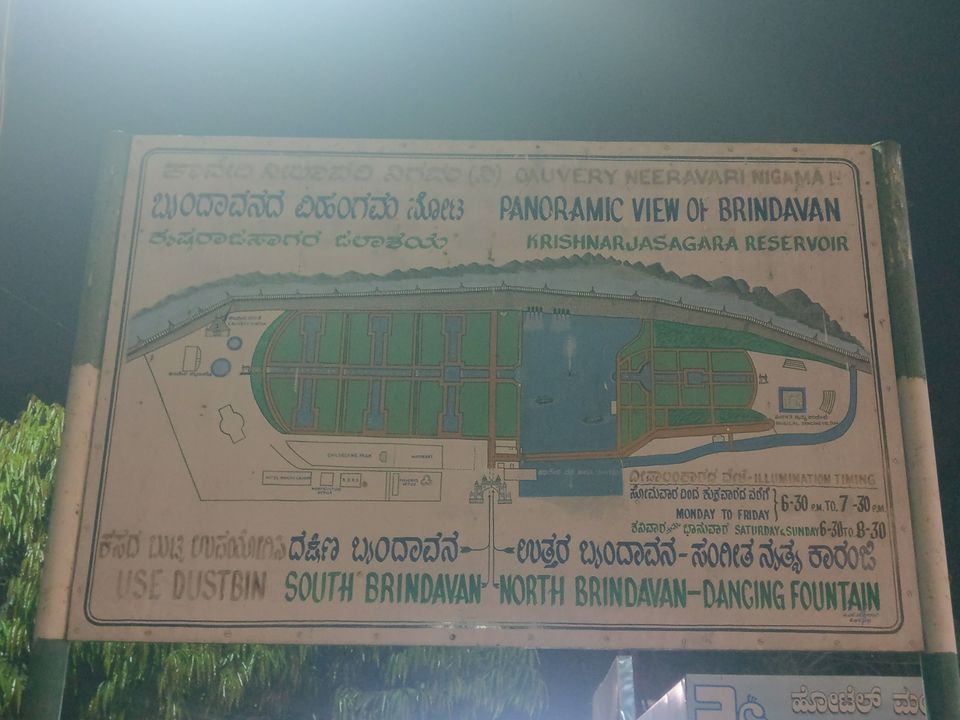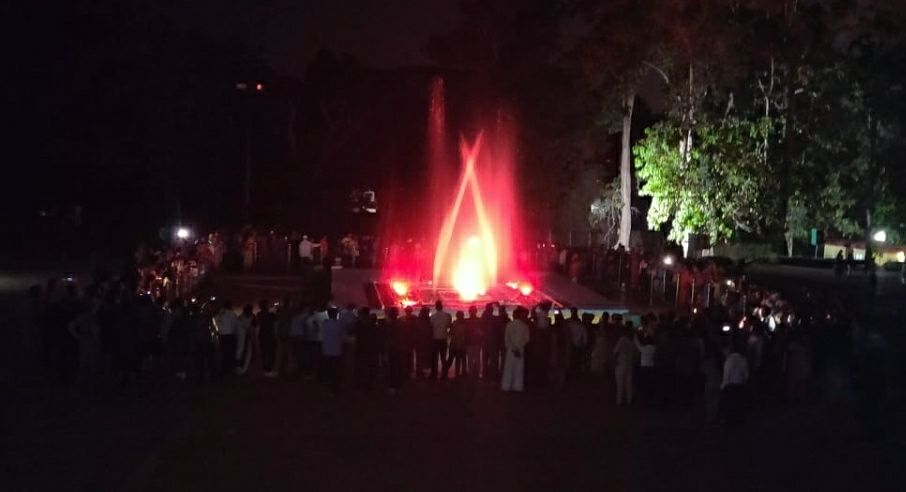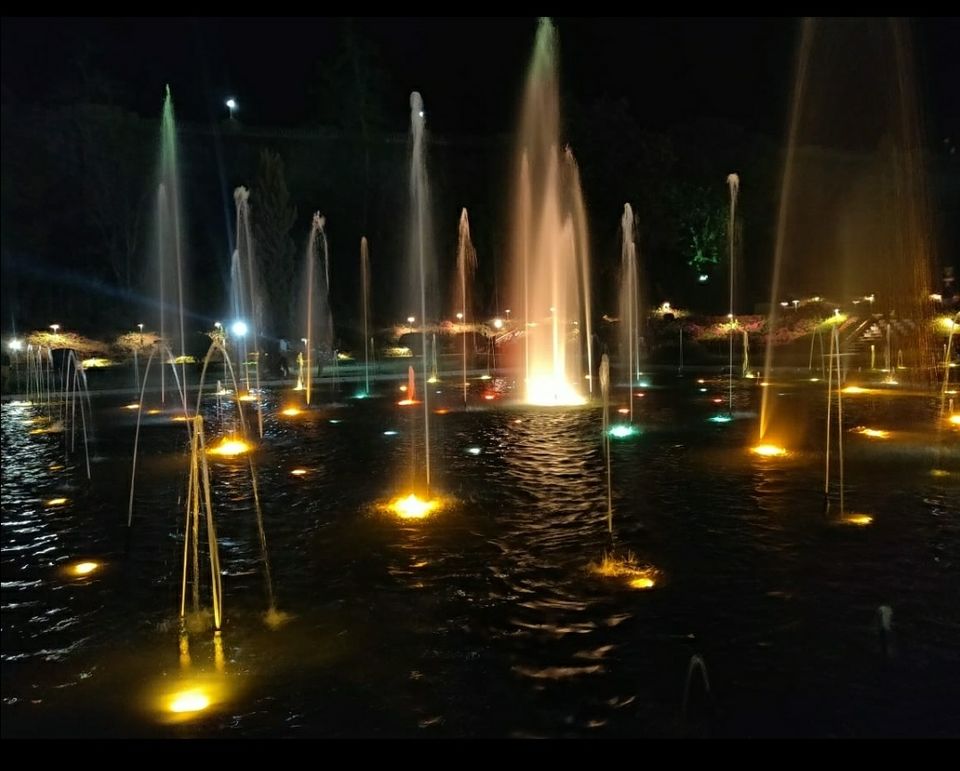 On Day 4, we went on a quick tour of Mysuru palace and ran for the station as we had to catch the 11:30 train.
But yes not before visiting 'Gayatri Tiffin Room' for breakfast. It is self service place with delicious south indian breakfast items.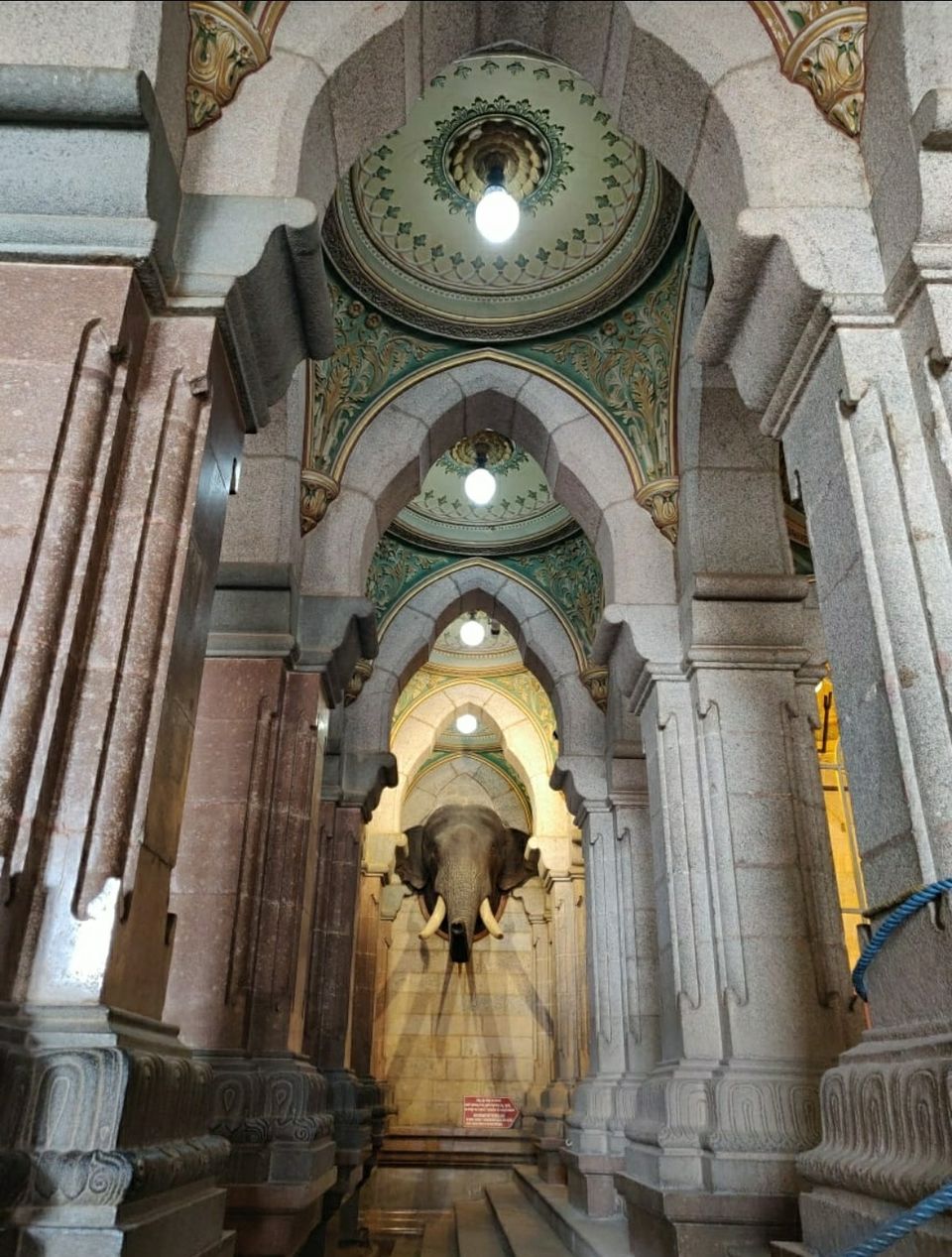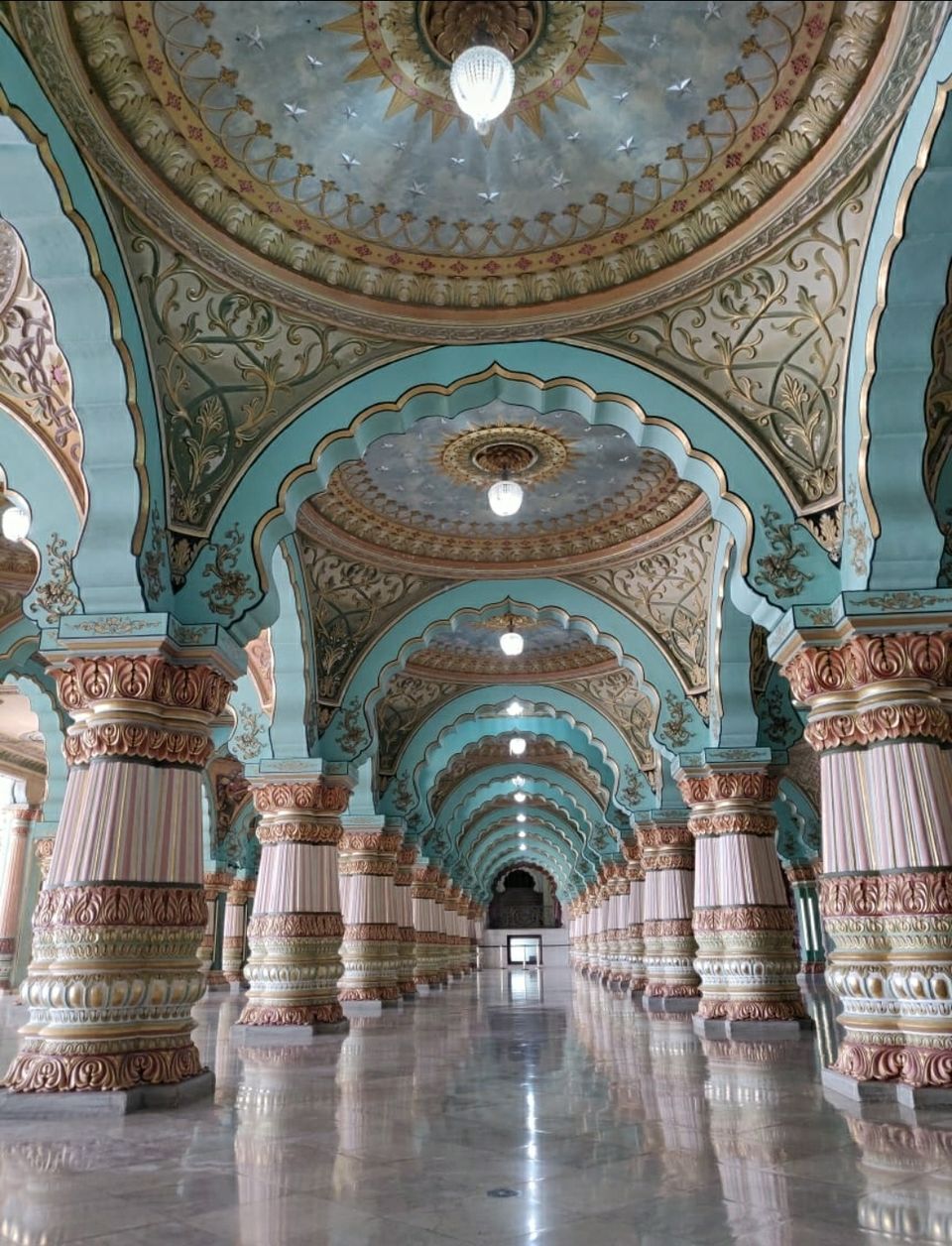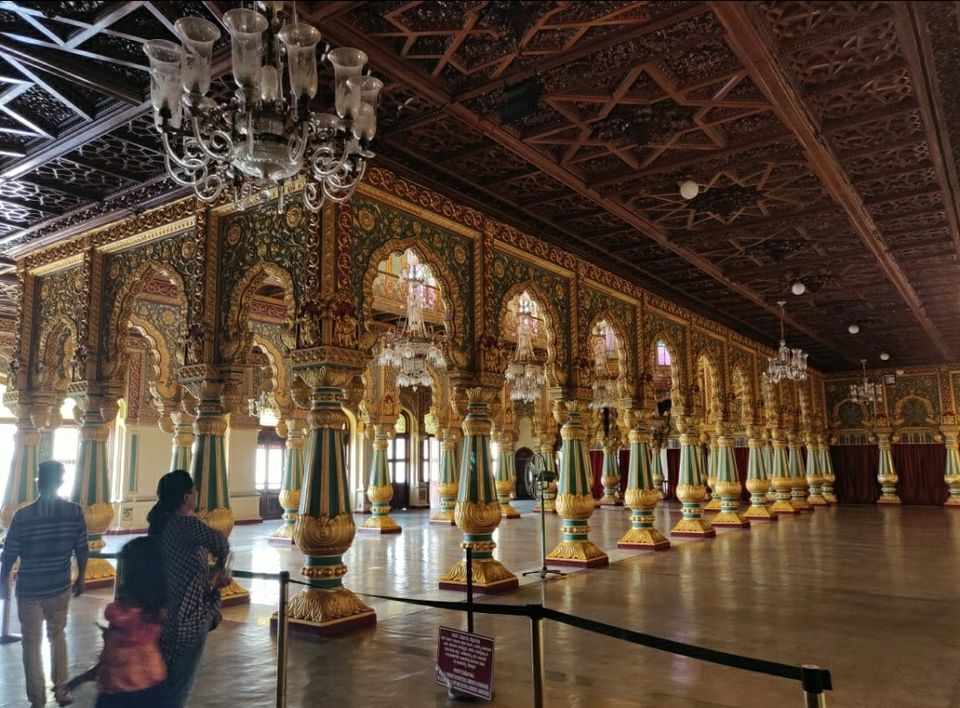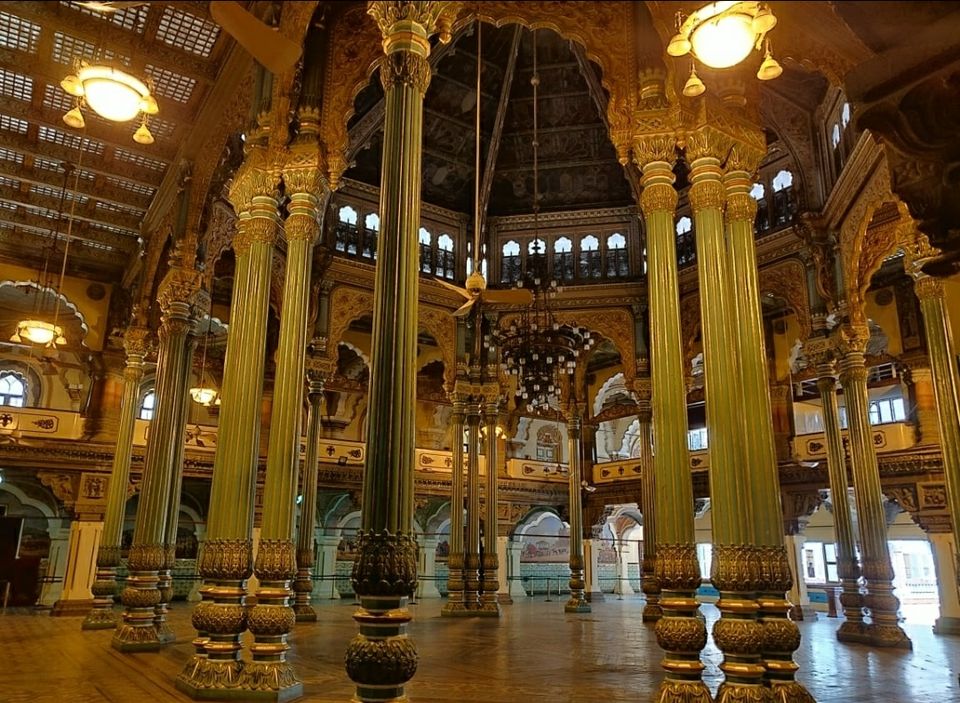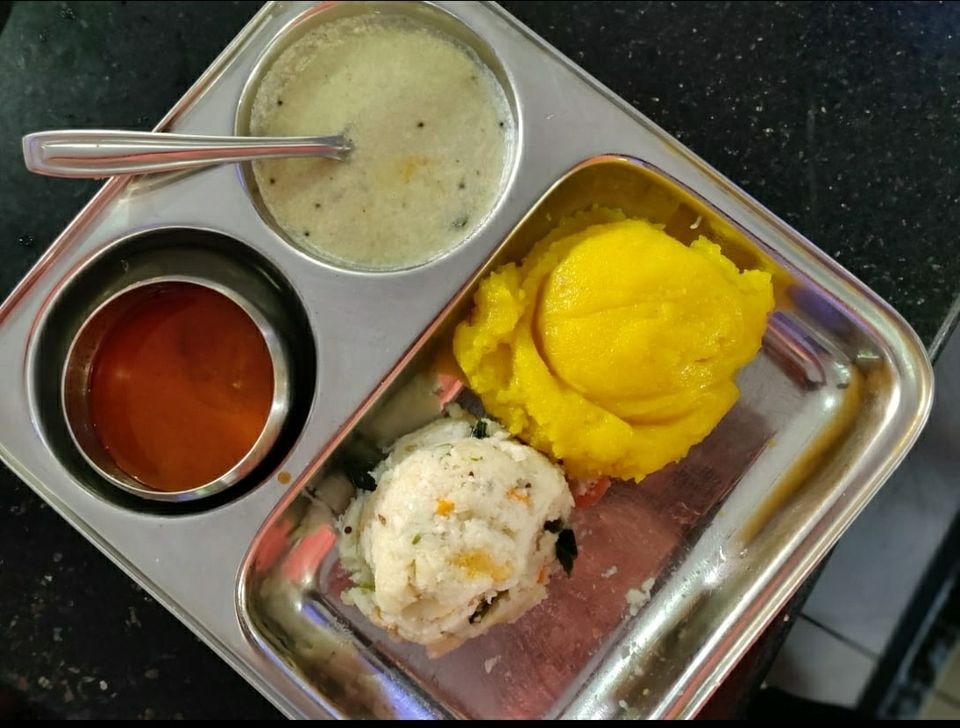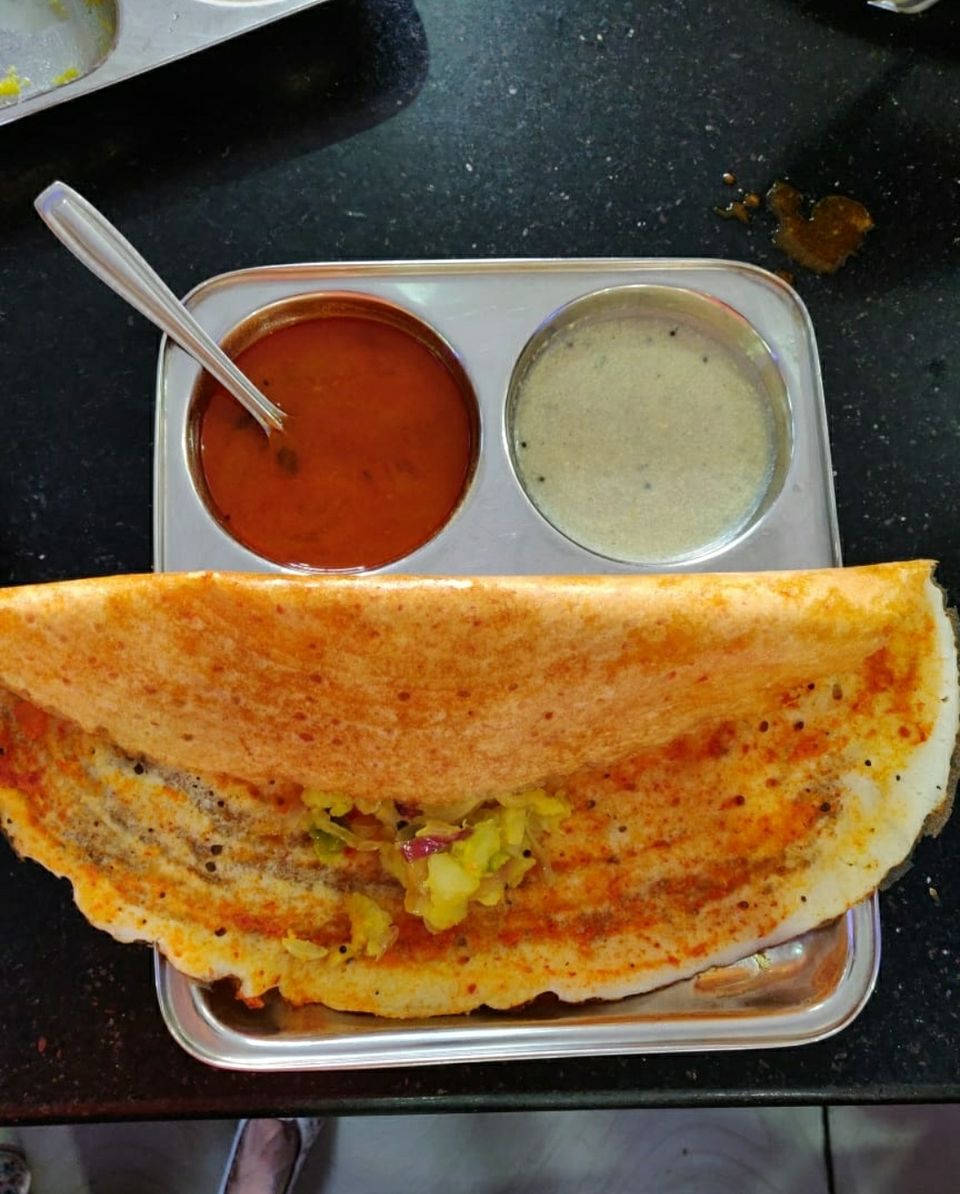 and alas the trip is over as we catch the train back to Bangalore, and catch a flight from there.
Frequent searches leading to this page:-
coorg tour packages from mysore, coorg packages from mangalore, coorg itinerary for 3 nights, 2 nights 3 days bangalore itinerary, coorg 2 days package from mysore, coorg honeymoon destinations, coorg holiday packages from mangalore, places to visit en route bangalore to coorg, estate stay in madikeri coorg, hotels in coorg club mahindra, things to do near coorg, coorg trip experience