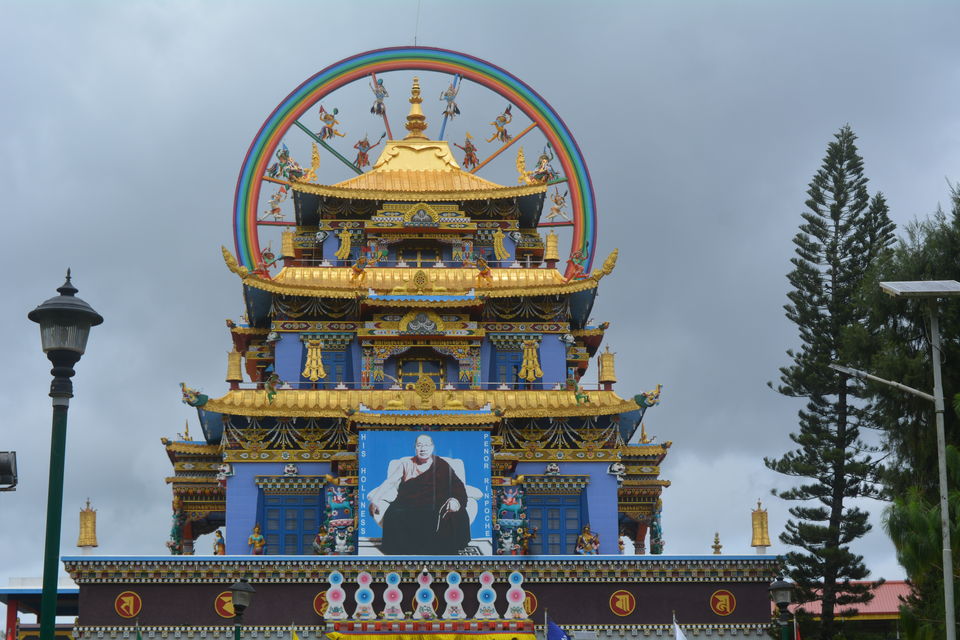 After a long break from travelling, i decided to travel to places that are near to Chennai. After searching for sometimes, able to find this beautiful places near Madikeri (Coorg). So finalized to visit this place on the next available weekend.
So booked my train ticket to Mysuru and from their planned to catch the bus to Kushal Nagar (Bylakuppe is on the way to Kushal Nagar). So i boarded my train on Friday night and reached Mysuru on the next day morning. From their got the bus to the desired place. For staying, first time I tried through Couchsurfing, i am lucky to find a nice host. He is owning a house at some 10 kms away from Kushal Nagar.
So I reached my hosts home around 9 in the morning. The guy who was about to host me was not in home, but his mother was very friendly and caring. They offered me a nice breakfast and took me to Kushal Nagar in their car. Then got a share auto with few monks to Bylakuppe.
Bylakuppe has many Buddhist camp's numbered from 1 to 15, with almost 6 main temples. Camp 4 has the Golden Temple (Namdroling Monastery). The view of the monastery was so beautiful and very devotional. Spent nearly an hour in this beautiful praying for some times. Then the surrounding place along the monastery was also worth visiting.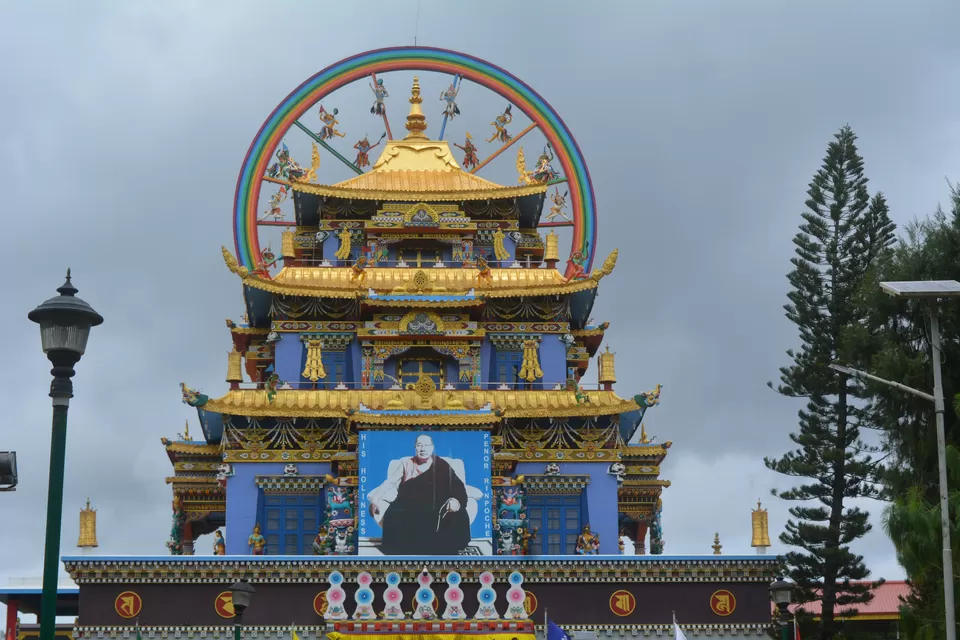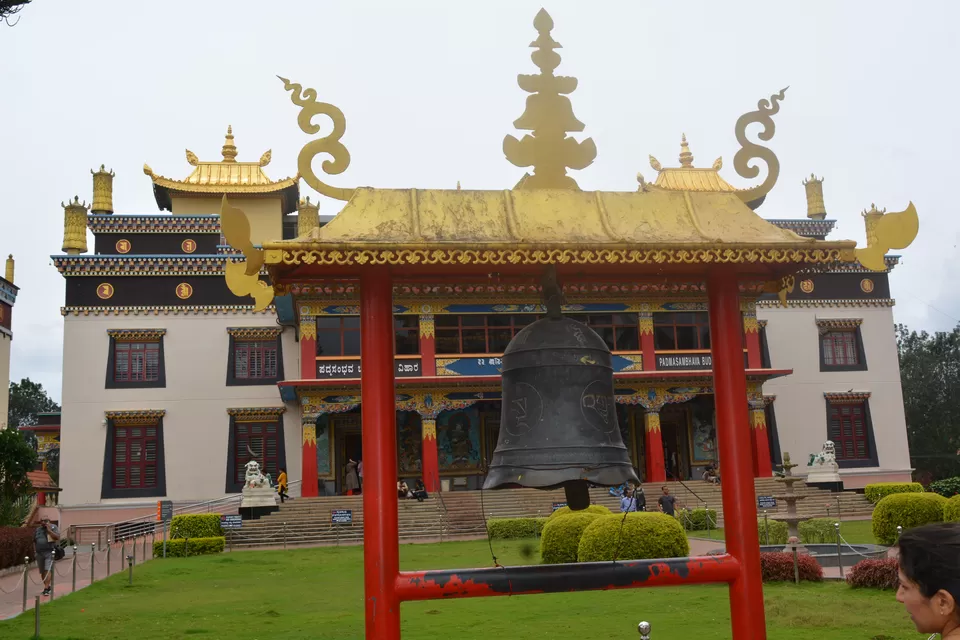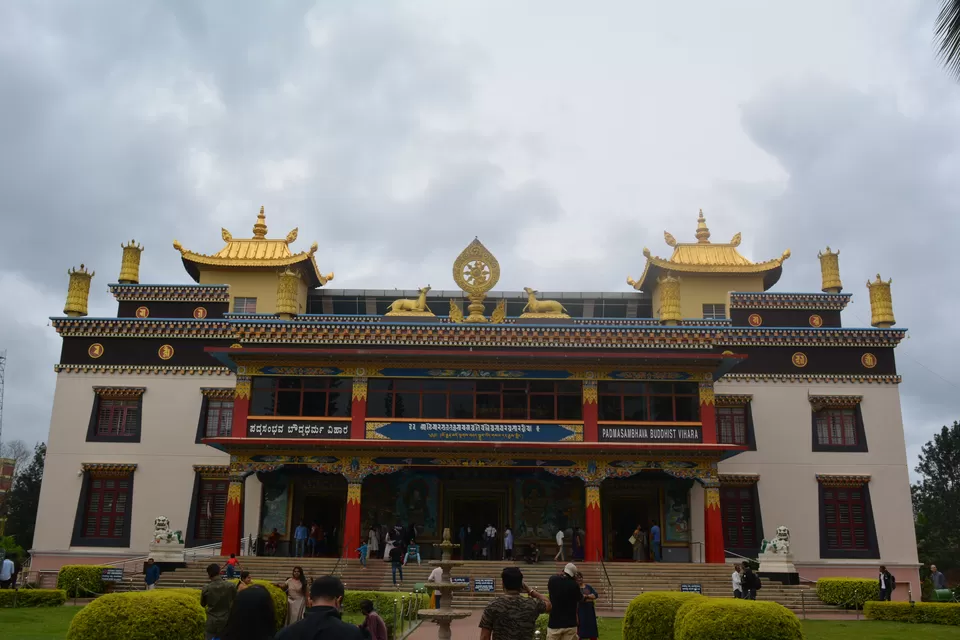 After this place i took a bike's lift for reaching next camp. The next camp close this was Sera Monastery camp. This place is also called as Lama temple. The main temple was closed during the time of my visit, so i cant able to go inside and see the temple.
Next monastery was Tashi Lhunpo Monastery. The place quite inside, we have to reach this Monastery by taking auto or by walking for 2 kms. I reached here by taking an auto. The temple's main door was closed so I have to get in to temple through the side way. The temple was so quiet and full of positive vibe. Stayed there for 20 mins and took some pictures and left for next place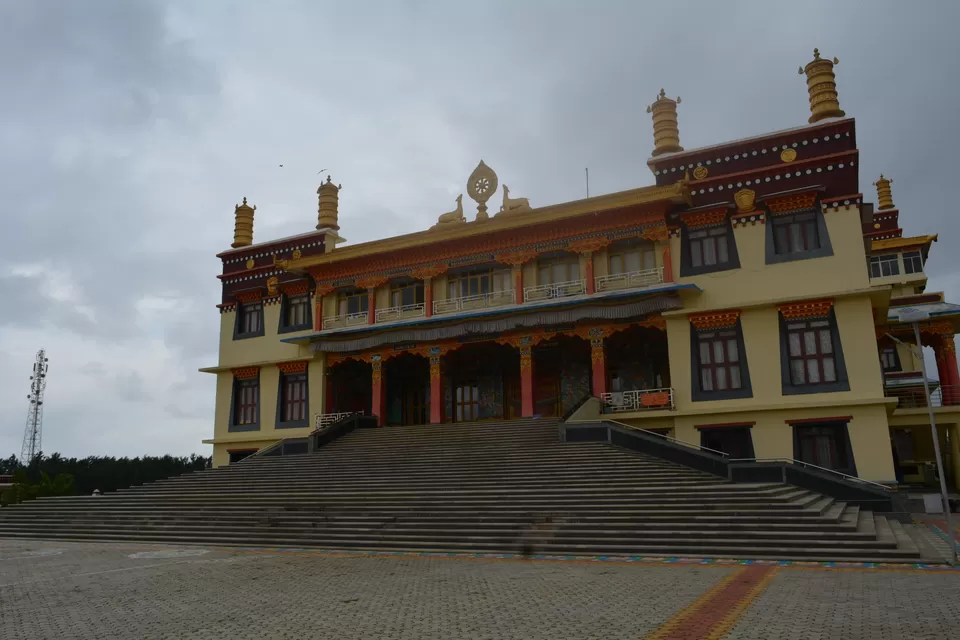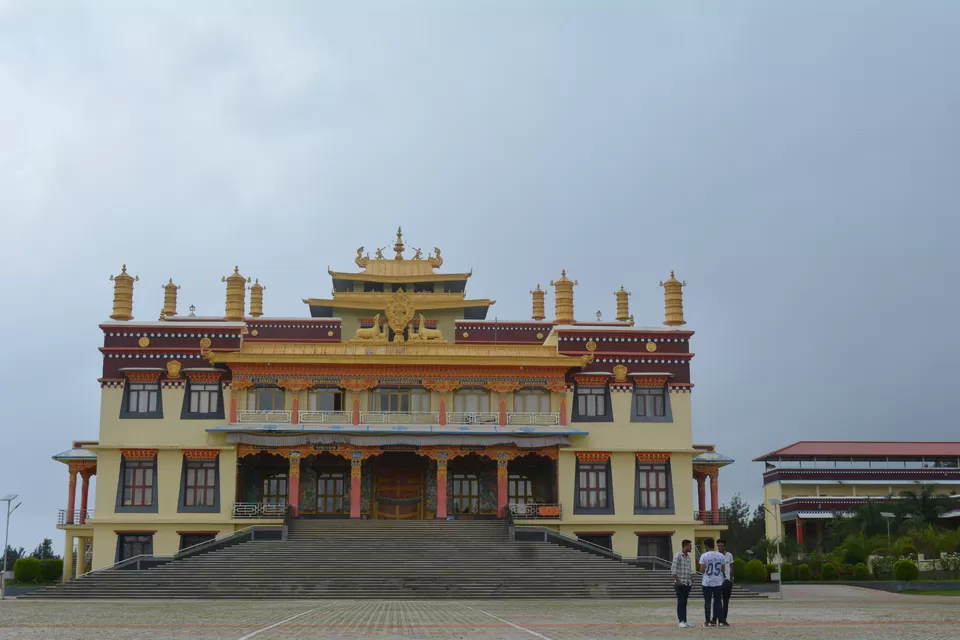 I had a nice lunch at one of the hotel along the way. "The Tibet Kitchen" has a nice Biryani in the region to taste. The offered that at a reasonable rate. Had a good lunch there and went to Kagyu Monastery
Next i visited a Small monastery of Kagyu Monastery. It is the small temple I have seen in Bylakuppe. The temple doors were and i have requested some monks for opening the door, so i could go inside and pray. They were very kind to open the door for me. The little temple has one Buddha statue inside it. Prayed here and left for other monastery.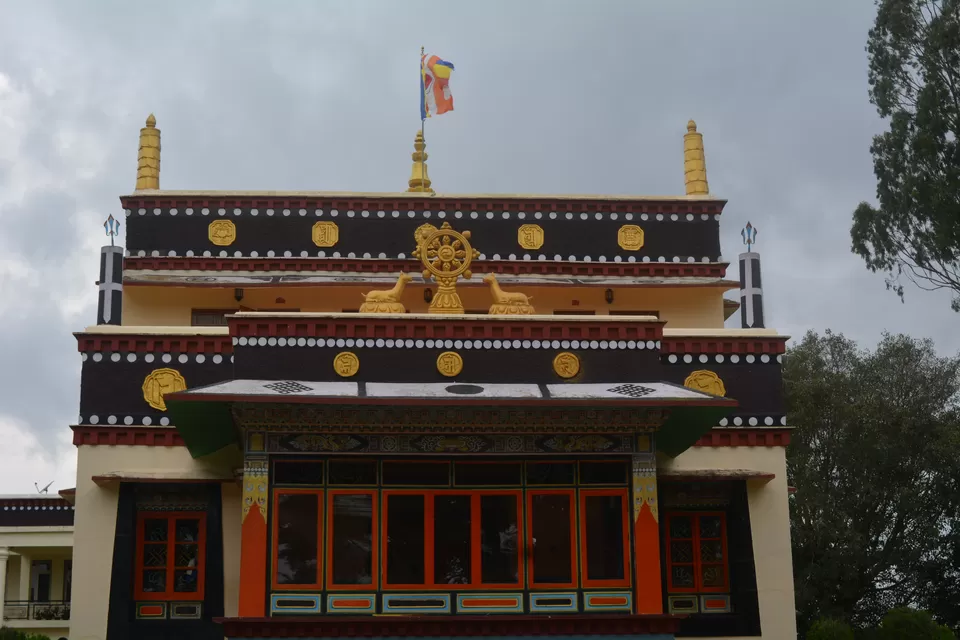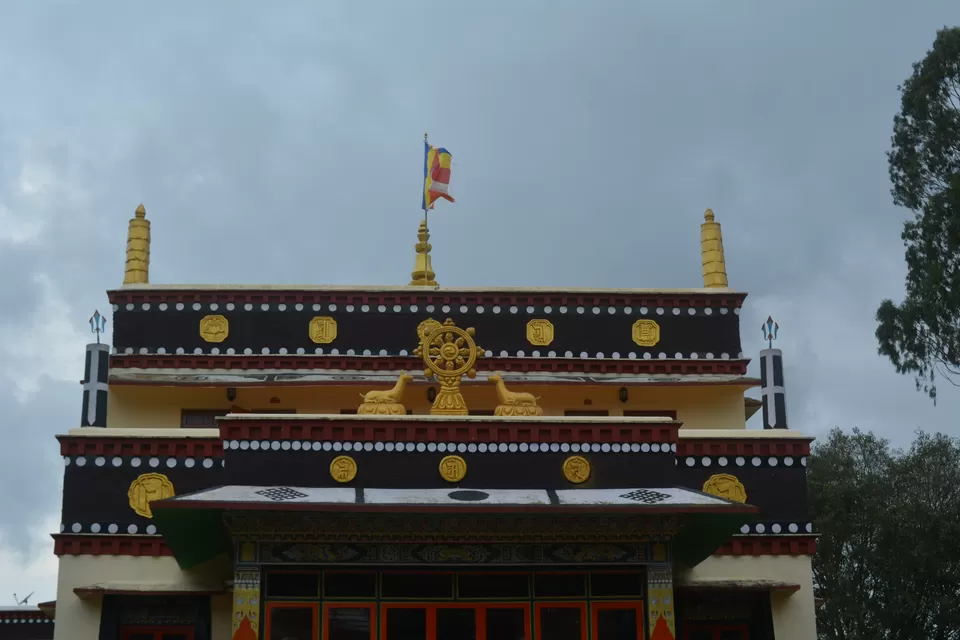 All the buddhist temple here closes by 6 PM, so it was almost the end of my day. So once again visited the Namdroling Monastery, this time i was lucky enough to see the little monks offering evening prayers. The entire vibe was fully positive and it was superb to listen to their prayer.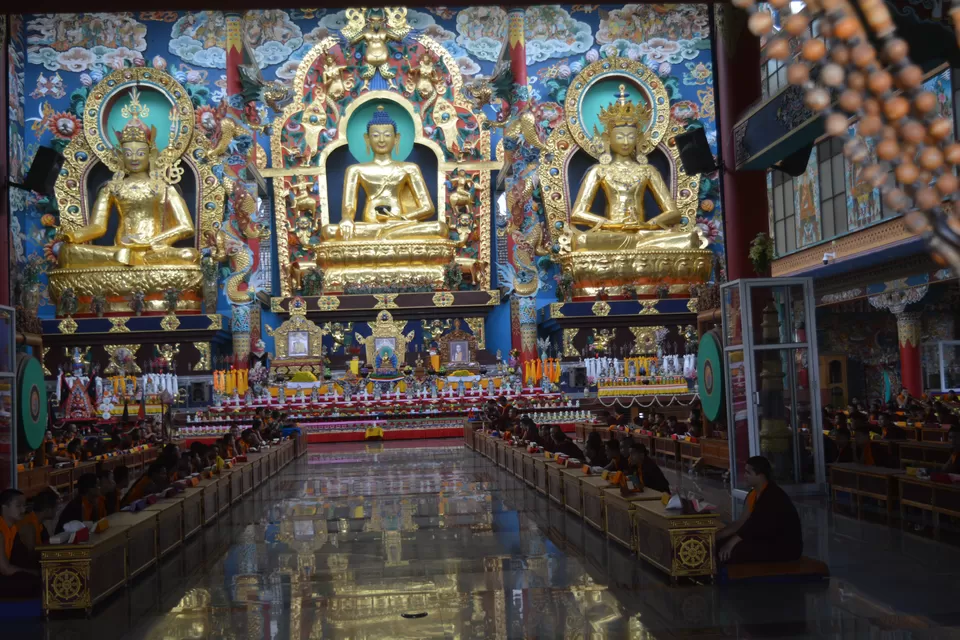 Then i headed back to the place where I am staying and for dinner they offered a nice rice and sweet. It was awesome to stay there. I had a nice dinner and slept of the day.
The next morning I bid good bye to my host's family and to the beautiful place of Bylakuppe