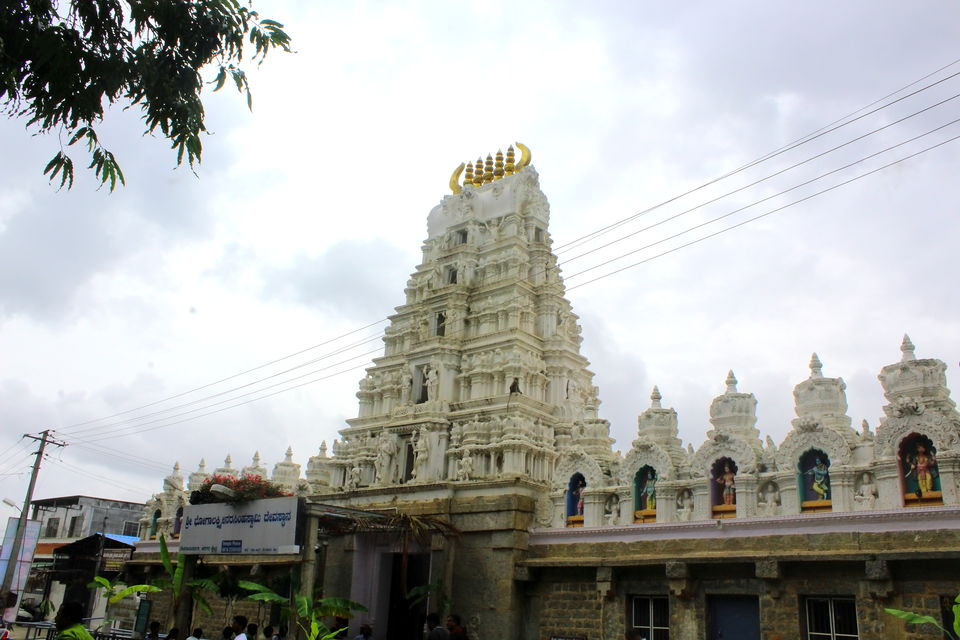 It was a long weekend and we have planned for a 4days trip and we are forced to cancel the same due to heavy rains and floods in our planned destination. So somehow we have finished 3 days with some long pending personal works and the last day we have decided to travel though it is raining still. We have decided for a quick one day trip to Devarayanadurga Near Tumkur. We have started around 8 AM from home and with couple of breaks and missing the route, road blocks, Break fast breaks we reached there by 12PM.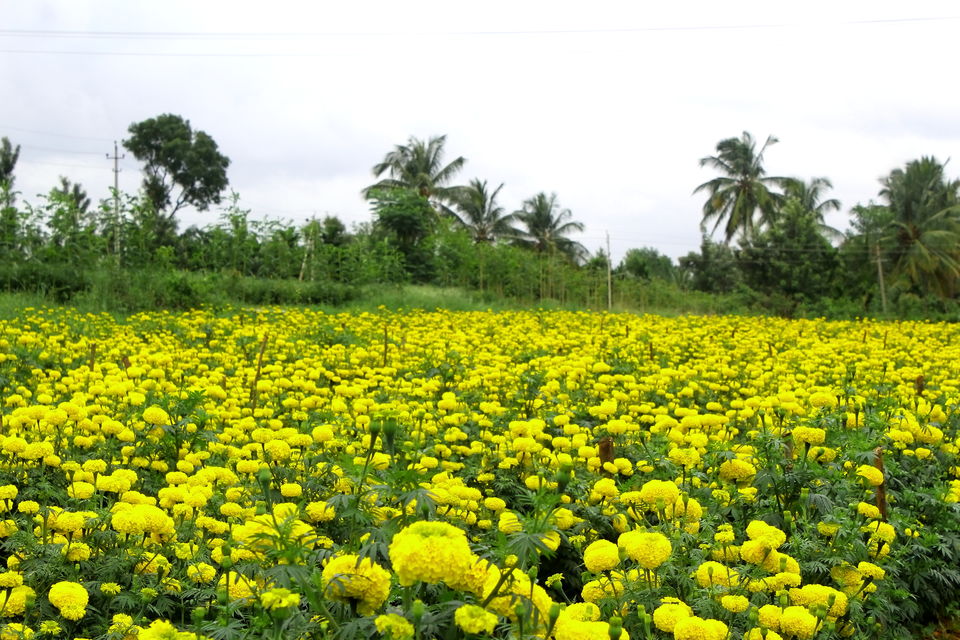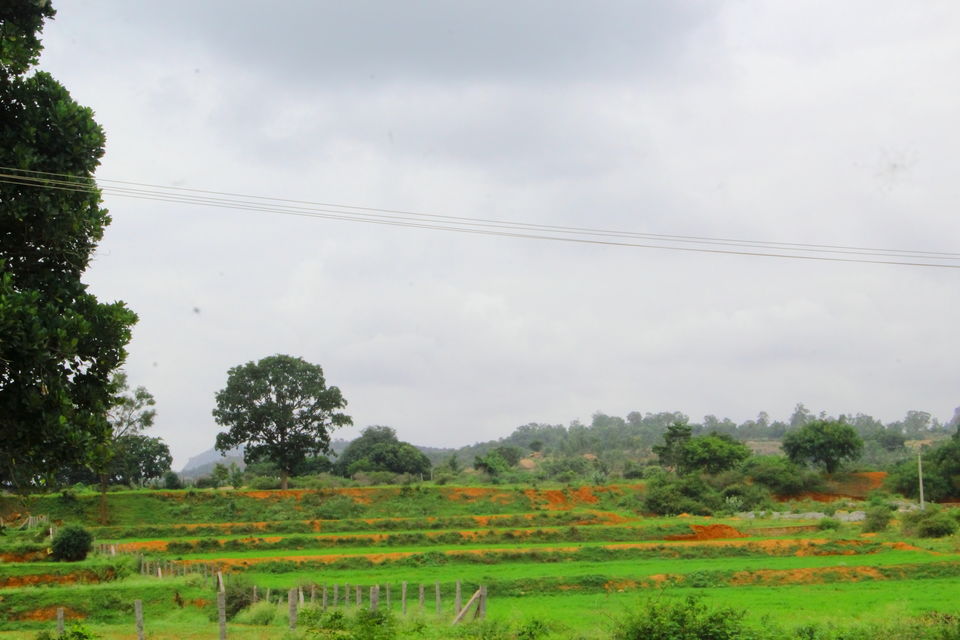 The place is also known as Karigiri which means elephant hill in Kannada. When the Devarayanadurga hill is seen from the east side it resembles an elephant. Hence the name Karigiri (Kari-elephant, giri-hill). The hillock got its name Devarayanadurga after it was captured by Mysore king Chikka Devaraja Wodeyar in 1696. Earlier it was known by the name Anebiddasari and later Jadakana Durga when a chief named Jadaka ruled the town. Devarayanadurga is the birthplace of rivers like Jayamangala which joins the Krishna River and the Shimsha River which joins the river Kaveri at Shivanasamudra.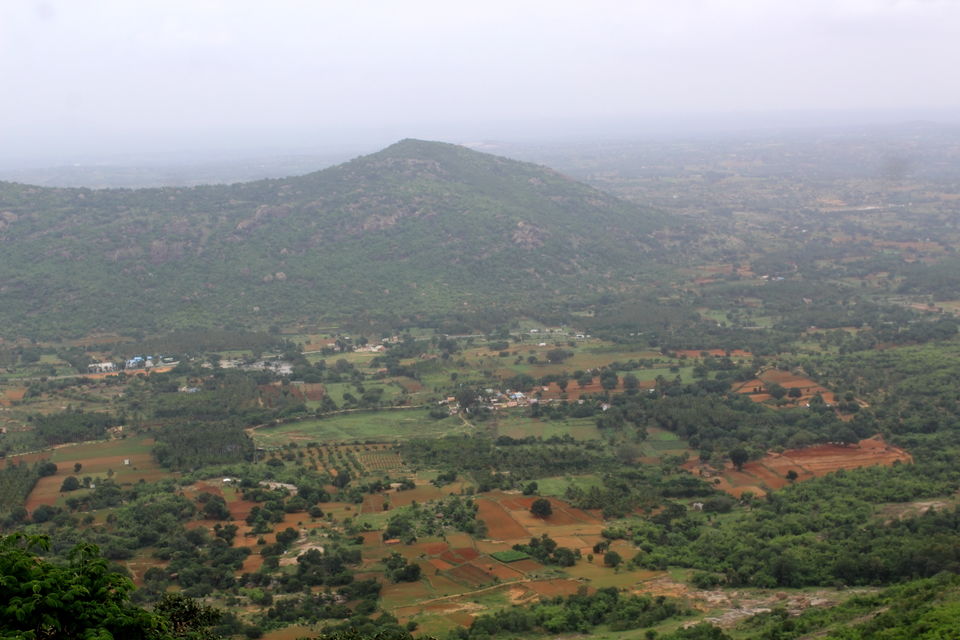 There are two temples in the Devarayanadurga, Yoga Narashimha and Bhoga Narashimha. We first visisted Yoga Narashimha temple for whihch you may need to take around 150+ steps to reach the temple, which is pretty easy because of small size of the steps and less slope. It is as easy as my 2.7years old kid could climb all the steps on his own.:) Luckily the weather is very pleasant, as there are slight drizzles which makes the uphill pleasant task. We had climbed up pretty releaxedly with multiple breaks and photo shoots and enhoying the view points at different points. The uphill path has pleanty of Monkyes so please beware of it.
On the uphill route we have multiple Hanuma statues, where in one of the statue we could see that hanuma and Rama images on the same rock.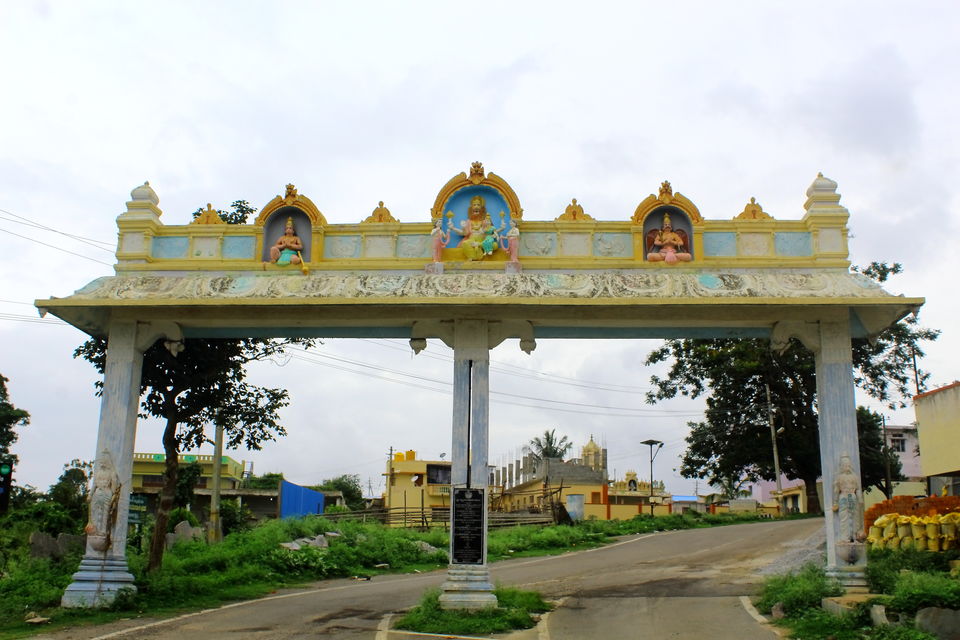 There is still a trek route with which we can reache further top of the hill and there is a bell which we need to ring it once you reach the top. But when I checked with the locals they said it it closed now and there is also a board stating it is closed, though the door is opened. I didn't take a chance as it is raining and the rocks may be slippary. We had the prashad at the temple and spent some time near the Kalyani(lake) then drove back to Bhoga Narashimha temple.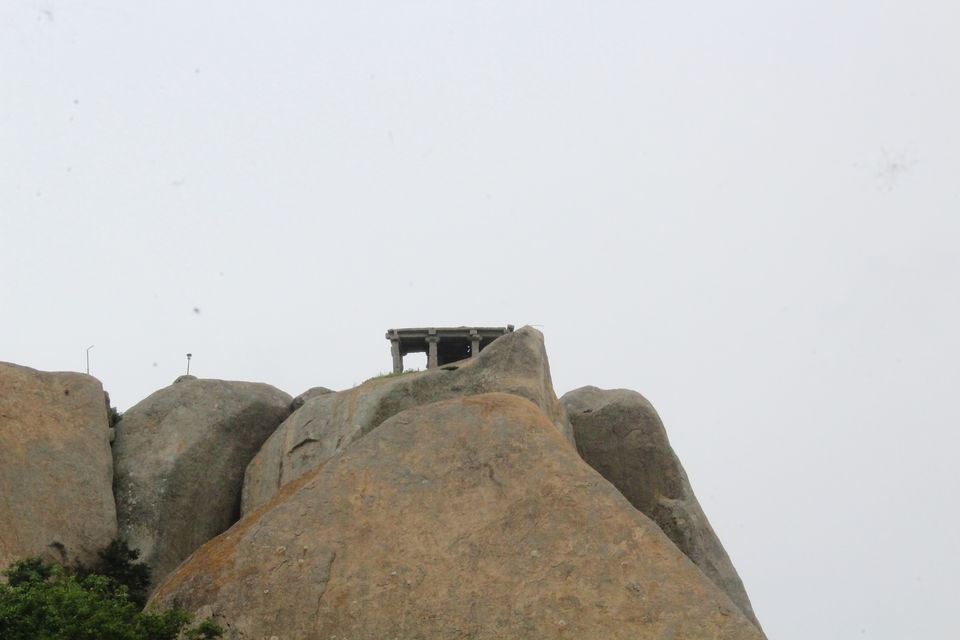 There is more crowd in the bhoga narasimha temple, there is some procession and also some marriages are also happening around. We had a pleasant darshan and we are also pretty tired after climbing up the hill and standing in the queue for long time. You can drive almost till the entrance of the temple and after completing the darshan we had the food at annadana and had some photo shoot. The next destination is 'Namada Chilume' which has a deer park and also a nusary which cells ayurvedic plants as well.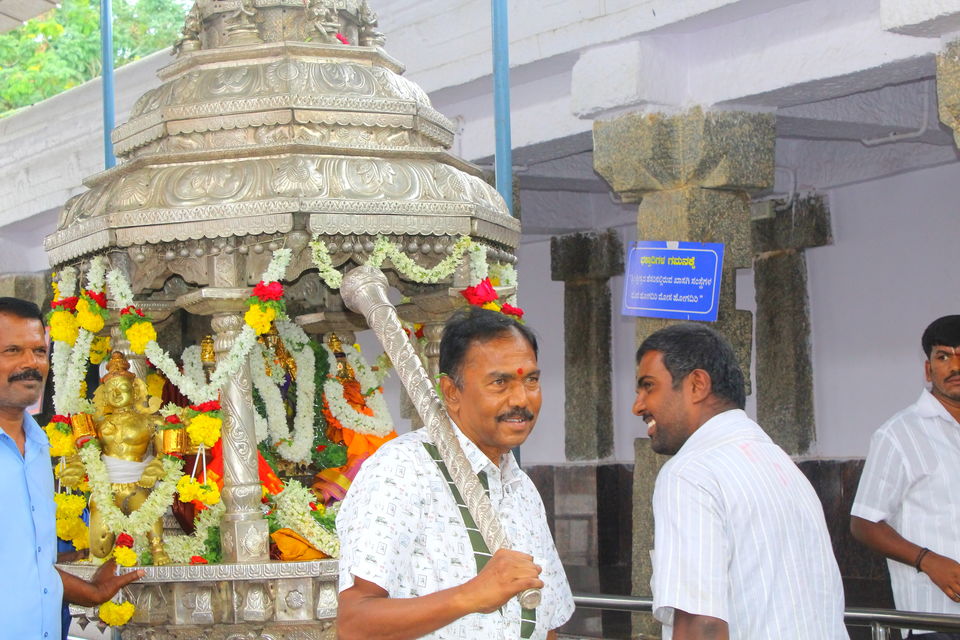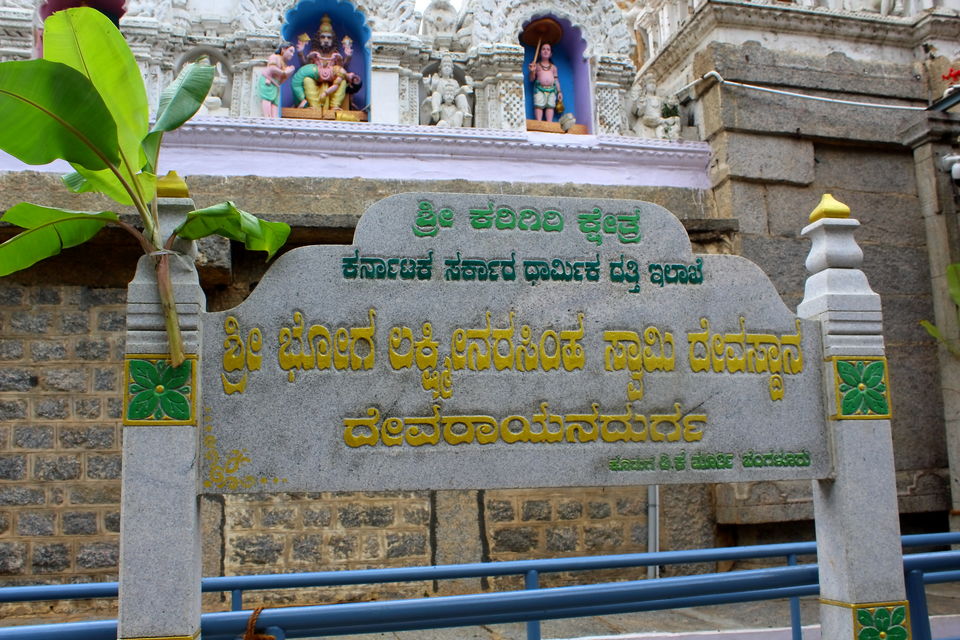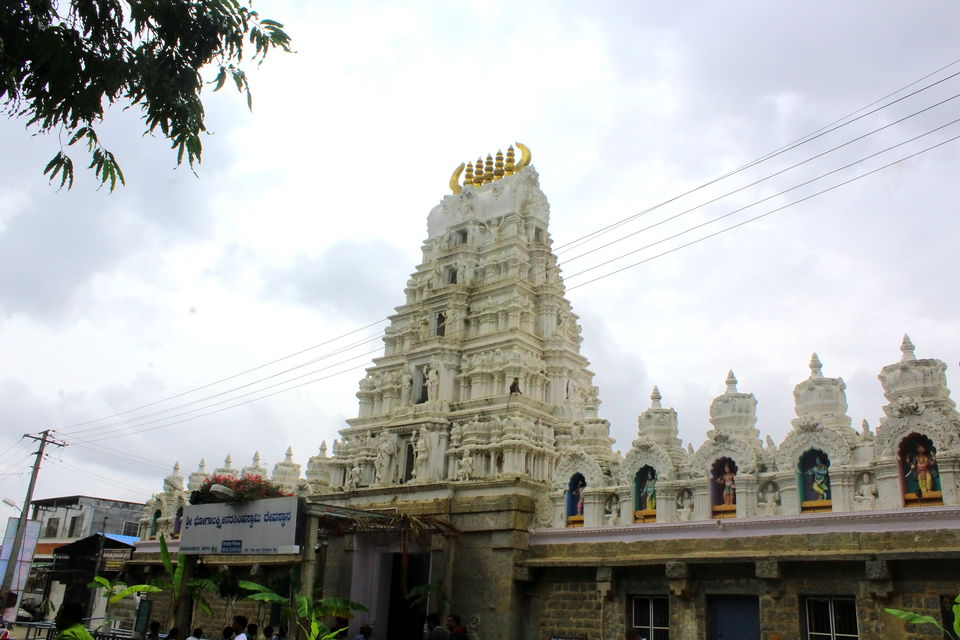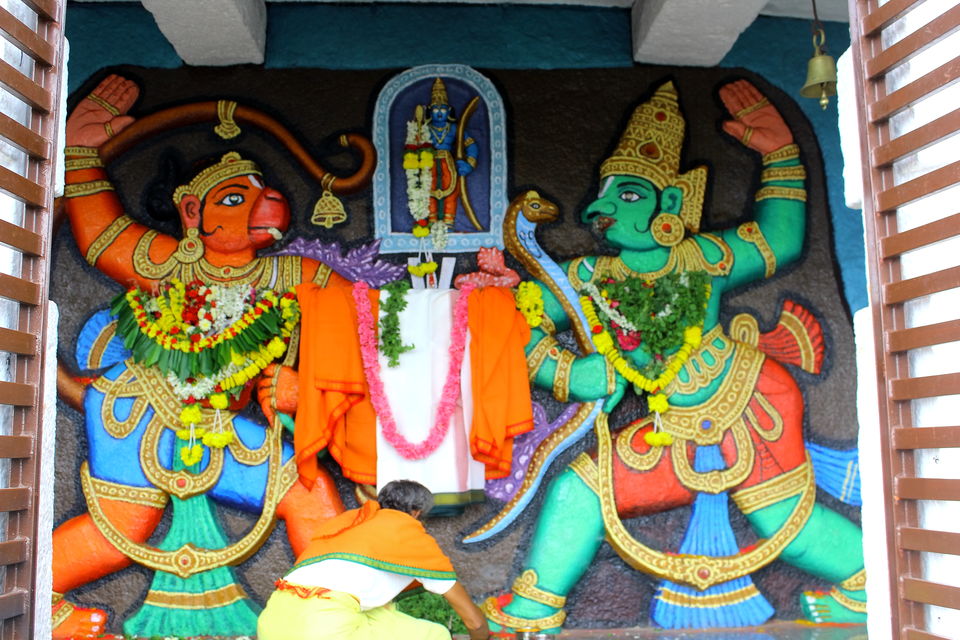 Namada Chilume is a small place just 8km from Devarayana Durga towards Kyathsandra. If you follow the KSTDC sign boards, it is not difficult to reach this place from the hill. It is said the lord Rama and his team visited this place during their 14 years exile. During their stay, Rama searched for water to apply tilaka on his forehead. But he could not find water nearby, then he shot an arrow at the rock, arrow made small hole in the rock and water came down from the hole. Rama used this water to apply tilaka on his forehead. So the place got its name Namada Chilume (Spring of Tilaka).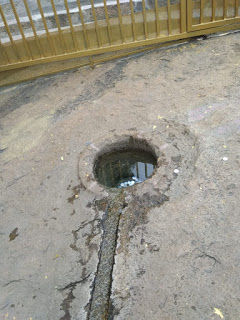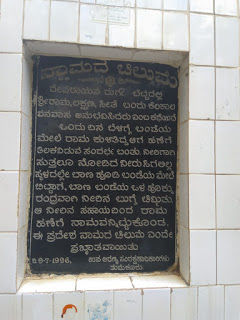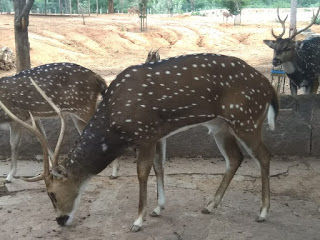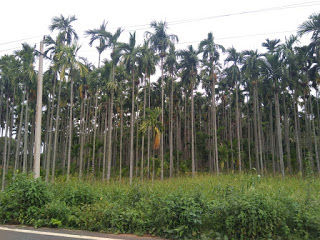 Namada Chilume they charged 10/- per entrance. They didn't allow camera to take it into the park. There are decent number of deers around and every one is trying to feed it by plucking what ever the small plants, grass available and feeding those. We have spent sometime there and then marched to Namada Chilume spot. There is lot of place that we can spend some time and lot of people are having their picnic there we spend some time there and then start our return journey to Bangalore. We bought fried corn on the return and we drove back by munching them. After a 20mins journey the rain is so heavy that we just couldn't see the road. So we drove extremely slow around 10KMPH and with parking lights on. The toll gate of Nelamangala is the worst I have seen around. They will not maintain proper line, after going 75% of the line you will end up in between two lines and you need to merge into either of the lines with the honks and scoldings from the fellow drivers. :(
After reaching the nelamangala the rain was so heavy that we just couln't drive and we also thought of visiting the 'Shri Maruti Saidham temple'. The speciality of the temple is 36 feet tall & weighing 100 tons carved in single granite stone principal idol of Lord Hanuman is situated at Shree Maruti Sai Dham Temple; Adakamaranahalli Bus Stop Corner, Near Himalaya Drug Company, Tumkur Road NH 4 of Bangalore. We had spent some time there till the rain gives us a pause and then we started our drive back to home and reached home by 6:30PM. It was a good trip of one day and pleasant wheather of bangalore makes the drive awesome.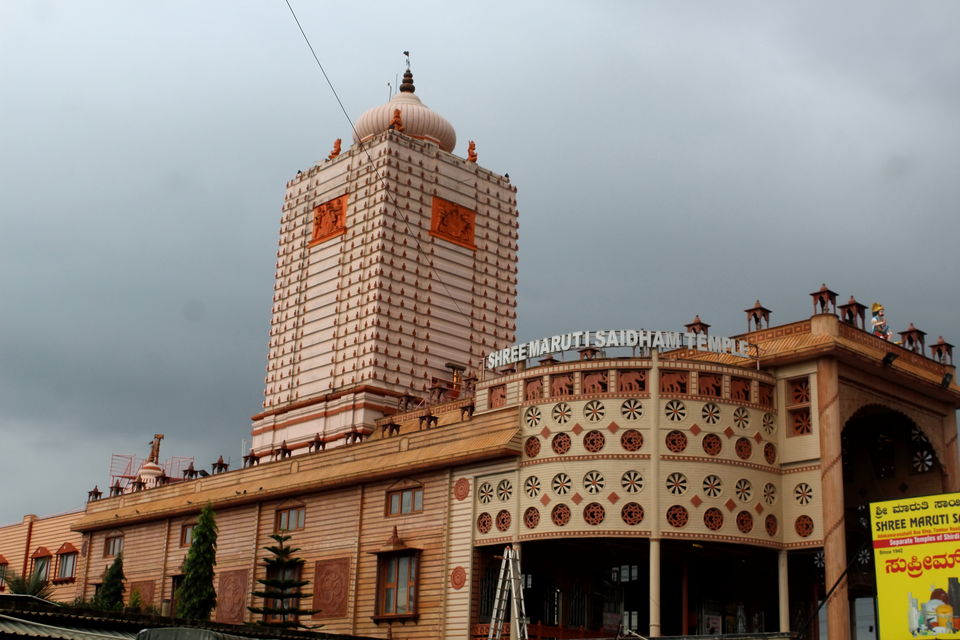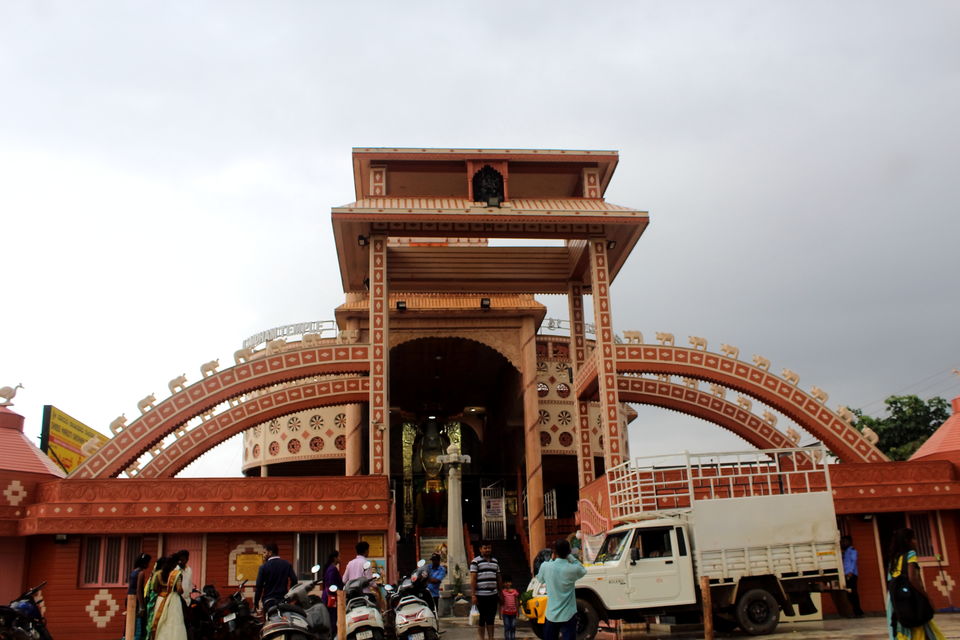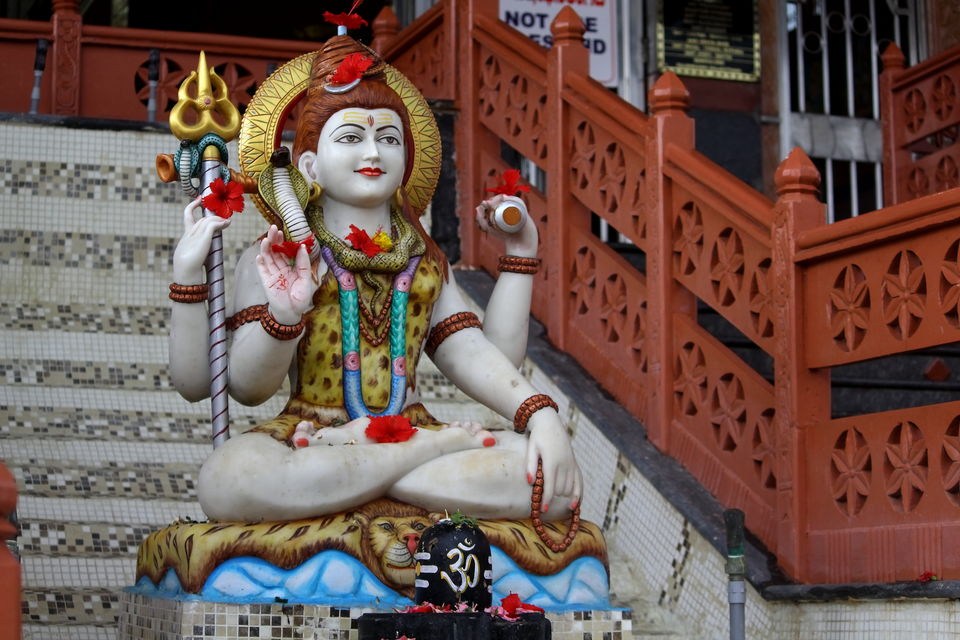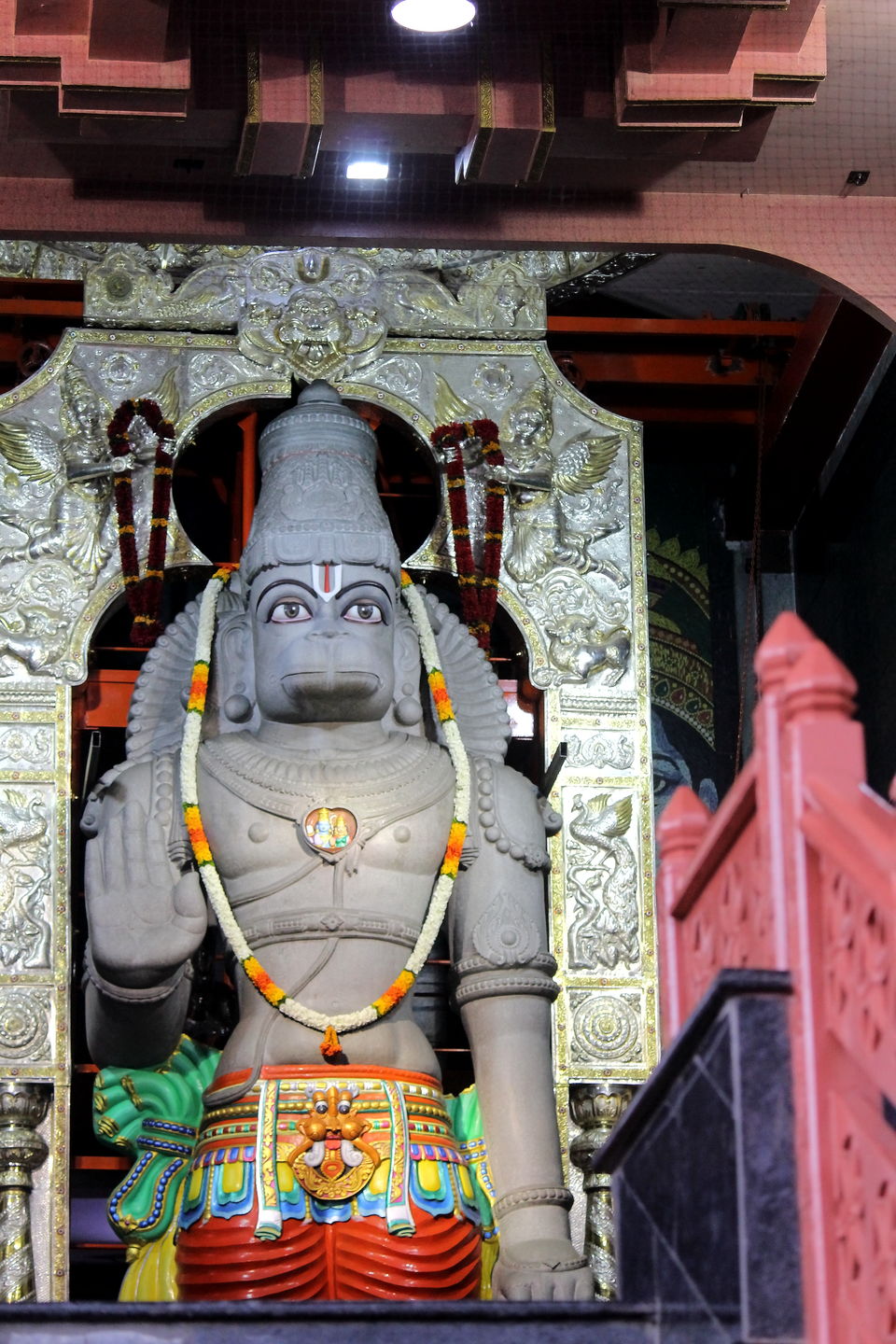 Here are some of the random pics from the trip.