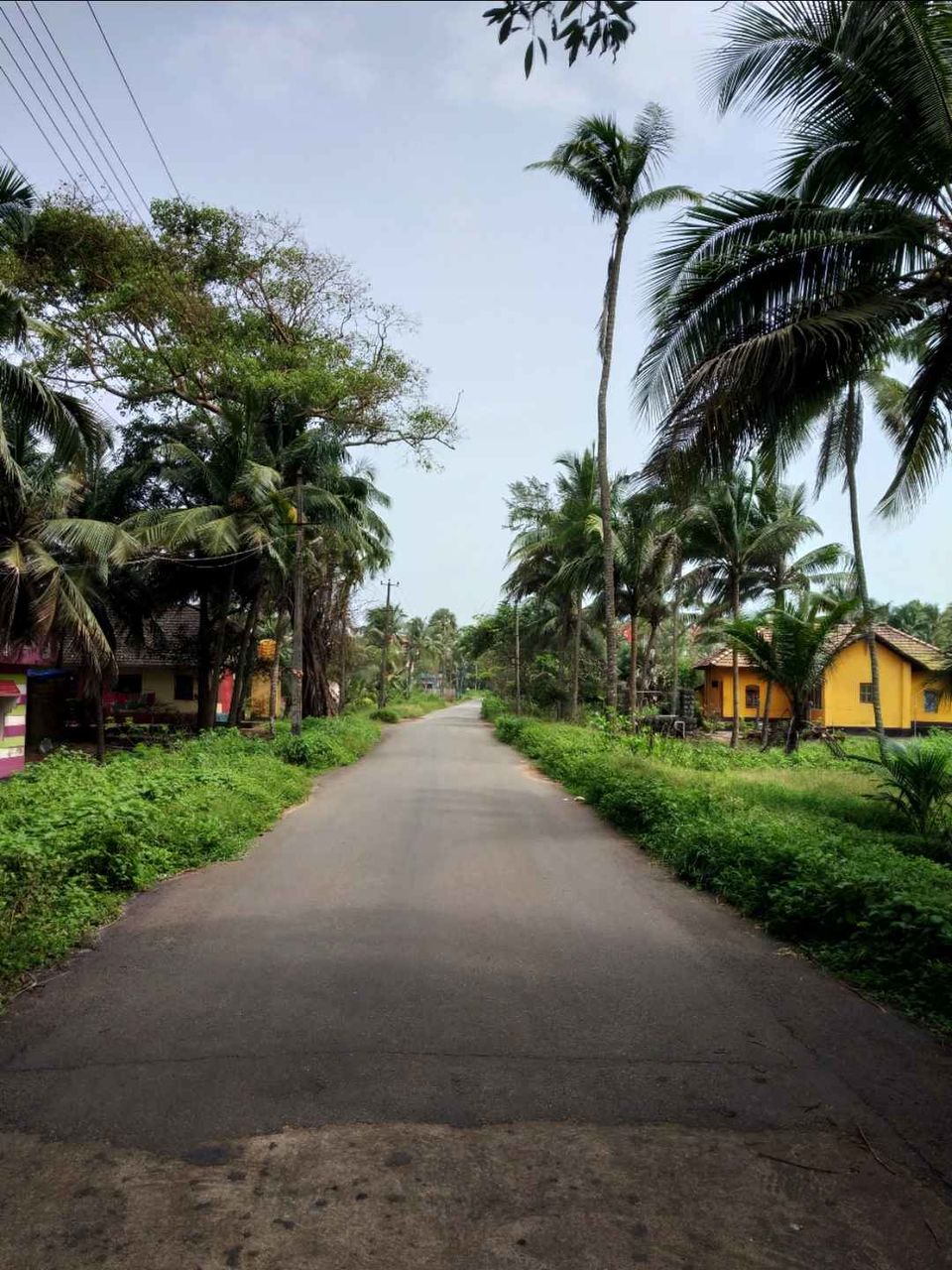 Karnataka, a state which , I must say was the first place which was perhaps taking me through a significant changes of terrain, in a short span of time much like the pages of a geography book.
Almost a week amongst the boulders of Hampi and few days in the rain drenched hills of Coorg, a coastal terrain awaited. And so we started.A short mid night bus journey from Coorg and I landed on the eerie bus stand of Udupi, in the wee hours, without a hotel or hostel booking nor any host on couchsurfing. It was 4 am but there was a very different breeze, something specific to coastal towns, soothing and adventurous at the same time.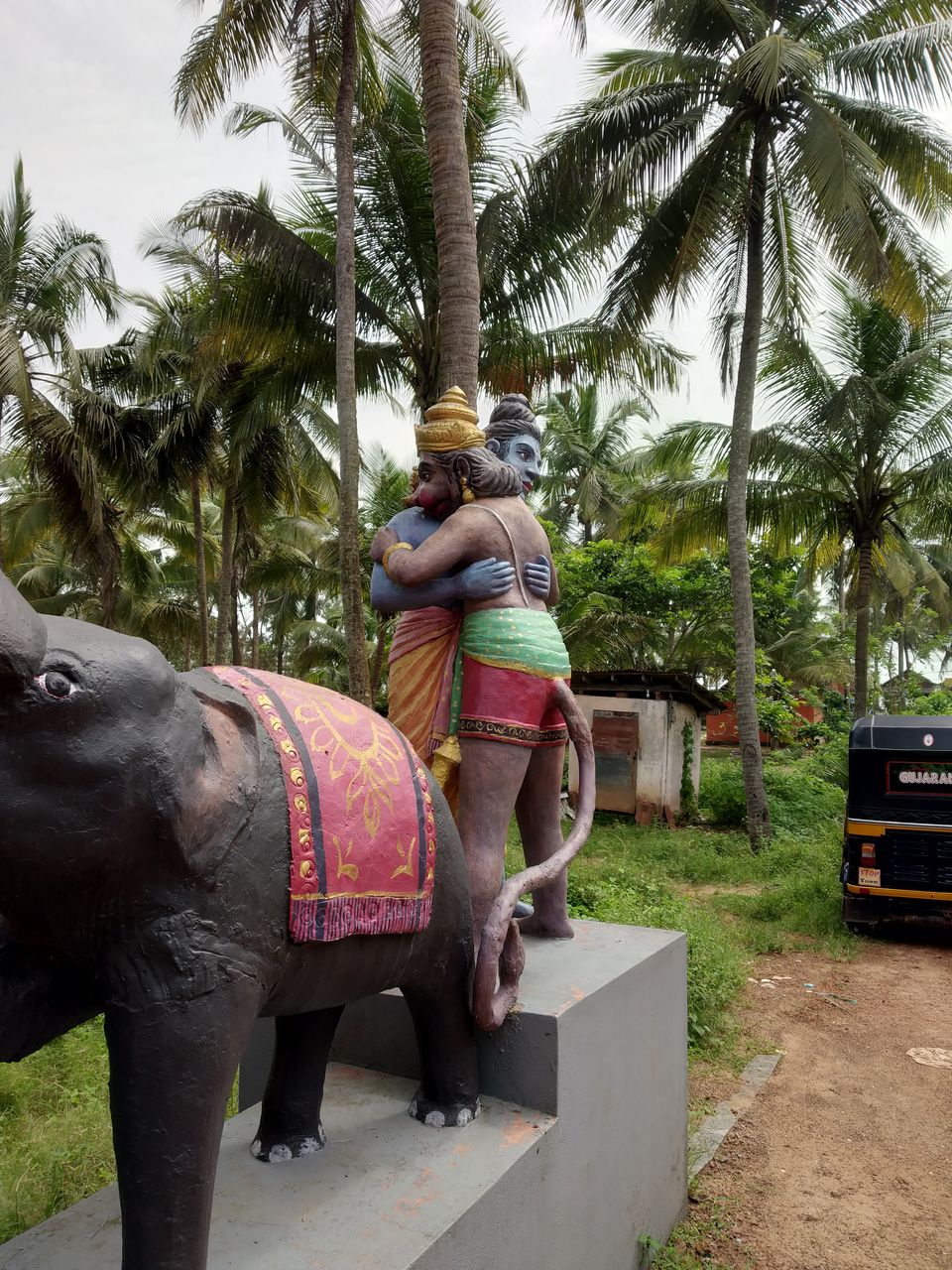 So, basically Udupi is pretty much famous for its Krishna temple, which attracts a lot of devotees. And when there is a temple , there is a cheap place to stay nearby always. Eventually after finding the temple's dharmshala and persuading the priest a lot to let me stay, ( yeah for him, a single guy staying in Mandir's DHARMSHALA meant girls and booze getting an entry , breaking the sanctity. Lol) , I crashed down like a sloth.
It was noon by the time my eyes opened, and as I stepped out I could see the subtle slowness on the road , shops and even traffic. It was like none was hurrying up for something, for even the people running around were only those who were to catch a bus. And since it was monsoon, I was being spared from the sun.
A bus journey to the Malpe beach for first on cards. My eyes finally got to see the sun after around 8 days. From previous experiences of beaches , Malpe offered something different. Whilst goan beaches radiate energy , Malpe and the waves crashing onto the beach were singing a song of peace. No loud college people ,but a few locals cherishing their family time , along with small shops serving typical picnic kinda food. The beach, the sand and the songs of waves, with a can of beer and a plate of fried fish, all you can ask to get engulfed by some of the best feelings a human can ask for.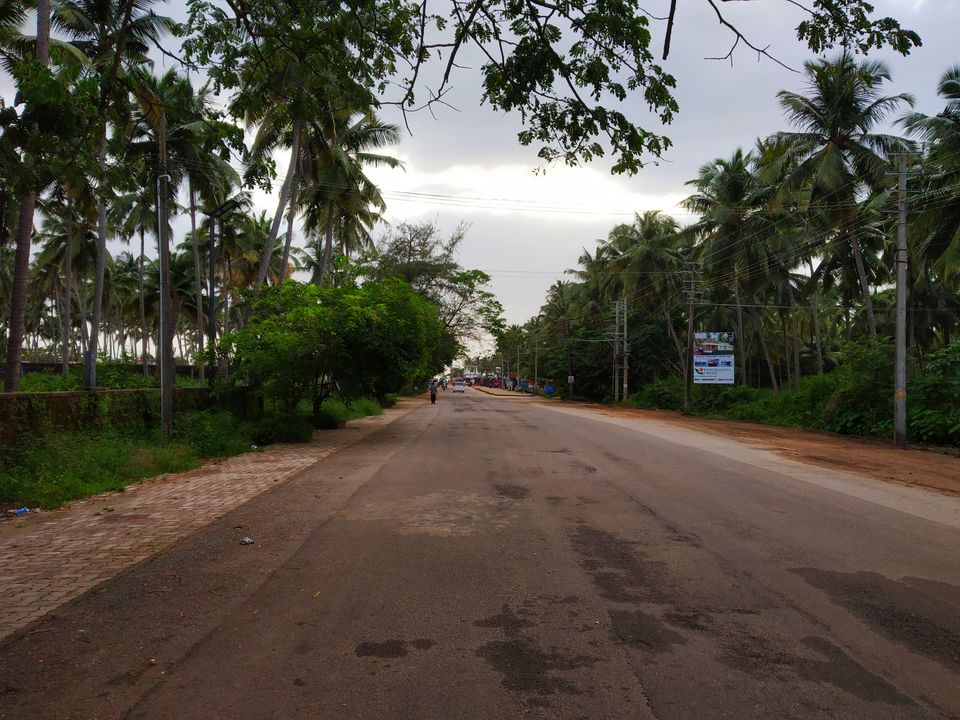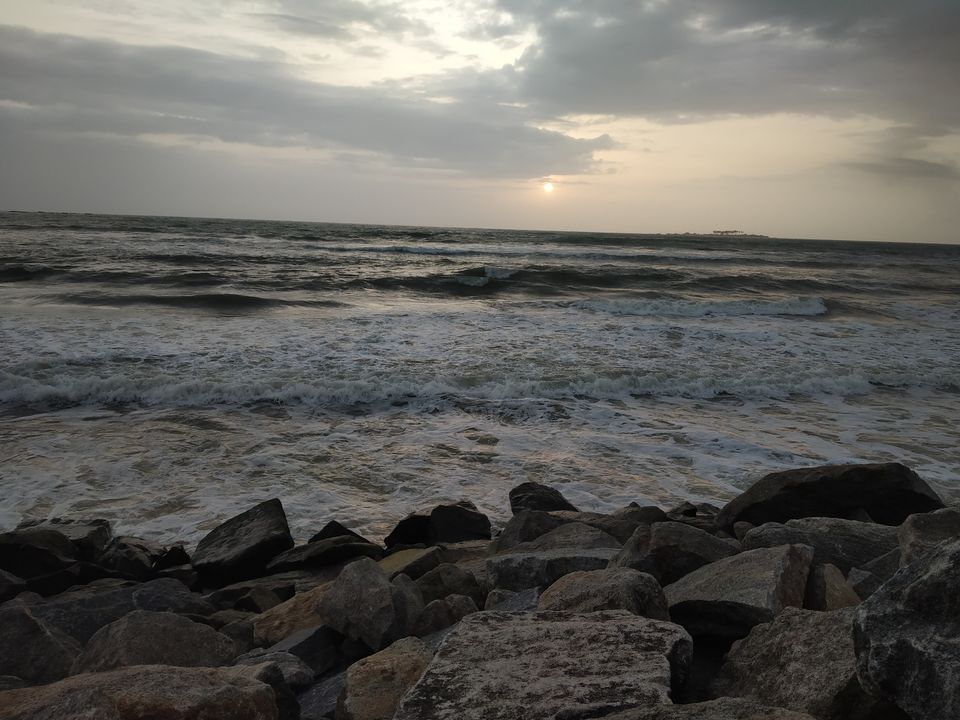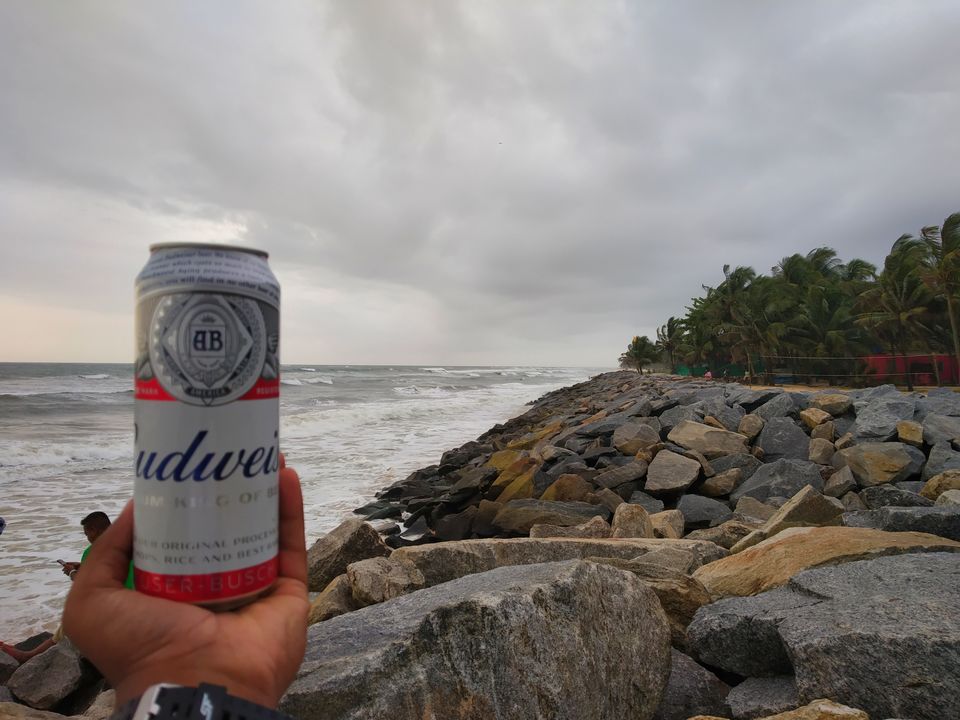 With the setting sun, and a walk along the roads, the first day was coming to end, well that is what I thought. But wait, the laziness to use Google maps and after getting lost in the maze of streets near the temple, I found myself in a open drama recital on the tunes of Carnatic music. Serendipity, well, the word just got more clearly imbibed into me with this. Being a fan of classical music and art forms , this was no less than a treat to my ears & eyes. Thankfully music has no langauge and the play had more of sign languages to make the night more enthralling for me. 1.5 hour and the free temple food later, the day came to an end with the soothing silence of the place.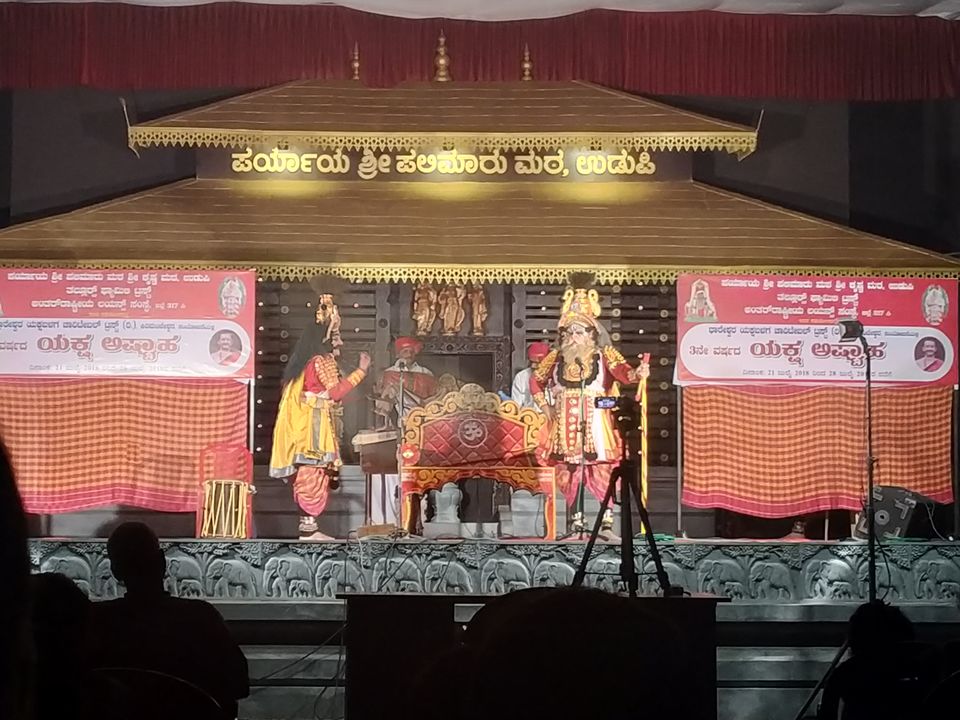 Day 2 was something about which I thought ,around 10 years back , wouldn't happen ever to me or maybe not that easily. But as they say, "Maata ney bulaya hai" and when Gods call, you do end up being there, a thought enshrined pretty much in Hindu families.
So while I was in Udupi, I came to know of Mookambika temple(a place about which I read in a newspaper, 10 yrs back), situated on a hill in Kollur , few kms away from Udupi. The bus ride till there was exciting not just because it was a nice change of sceneries I was encountering but also because as a child, I had left all the hope to be at one of those Sarswati temples. There was this feeling of elation on seeing the drastic change of expectations that was happening. Suddenly from a coastal town , my bus was throwing upon me the sights of hills and and curvy roads. From a feeling that I wouldn't ever get to be at that temple to actually being on the way to it. Heavens would have been really generous on that day, for this was happening, a thought which was striking every possible surface of my cerebral hemispheres.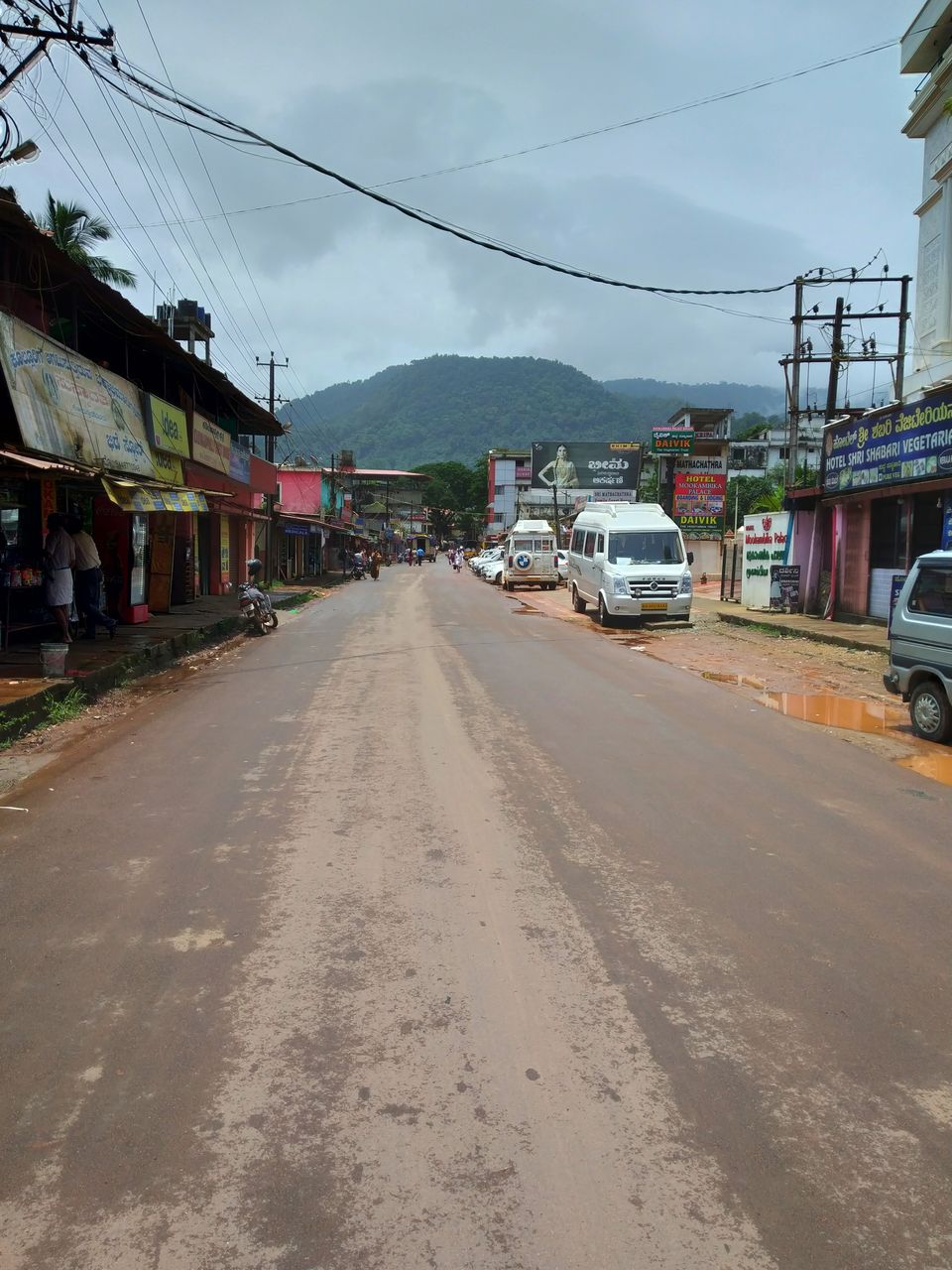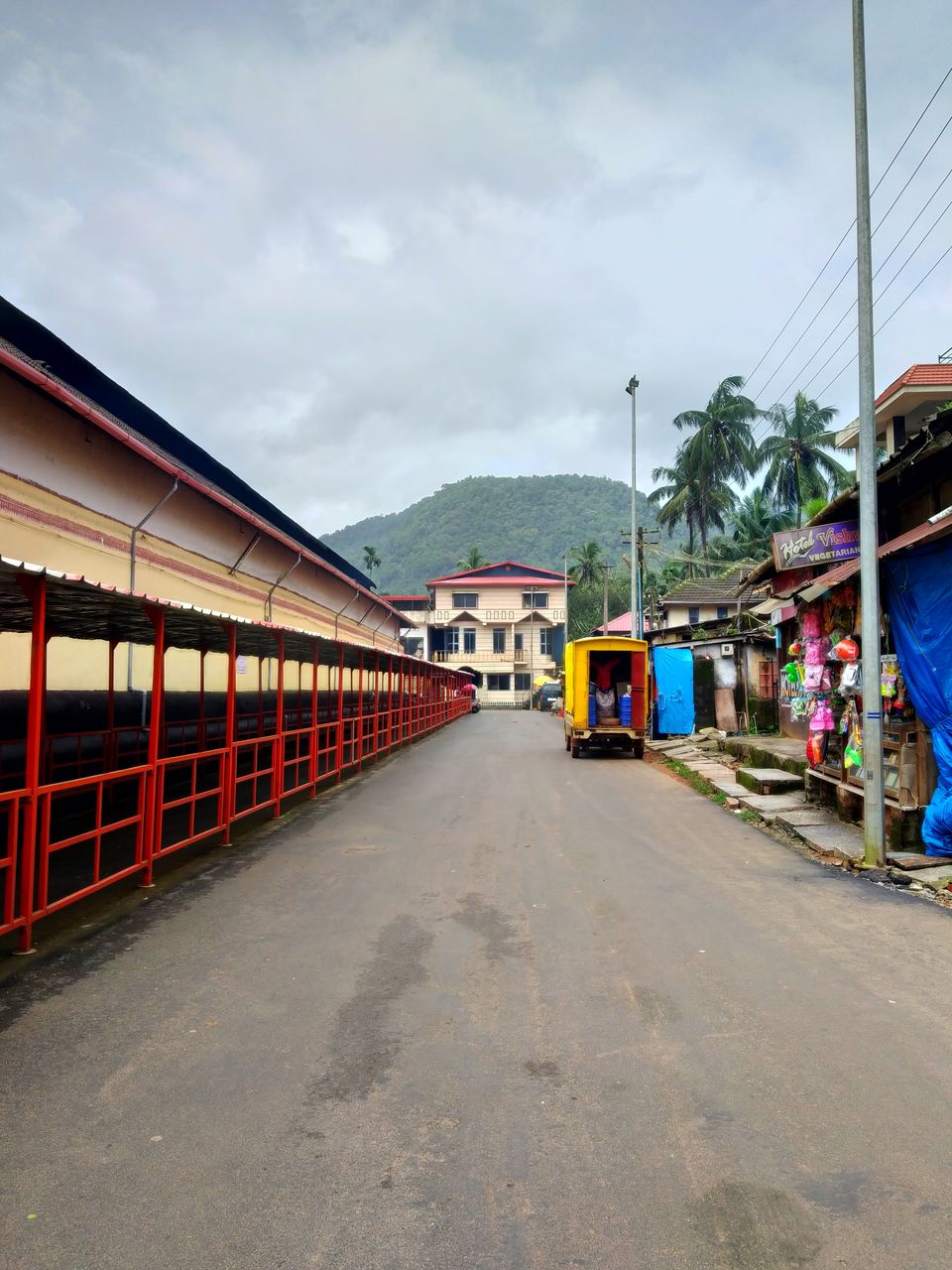 As I reached the temple, I was further gripped by the feeling of joy on seeing the vicinity of temple. A subtly painted temple on backdrop of a hill. For a moment , I felt , the kinda same vibe , as of Himalayas,but with a South Indian tinge. Impressed by the cleanliness around, I took my shoes in my hand and embraced the road to temple with bare feet. From last night's beach & its waves to today's temple bells along with the wind from hills, the same song of peace was being played. The courtyard of temple and the aura around could have healed any of the worn out souls, and quenched the thirst of dried out eyes and body ! But wait, this isn't where it ends, for Gods and their temples have been really generous on broke backpackers' stomach & wallet like me. Soon I found the common hall and the prasad being served. Sambar rice and another sweet dish, my stomach's call was well answered by the gods or the (temple's cook)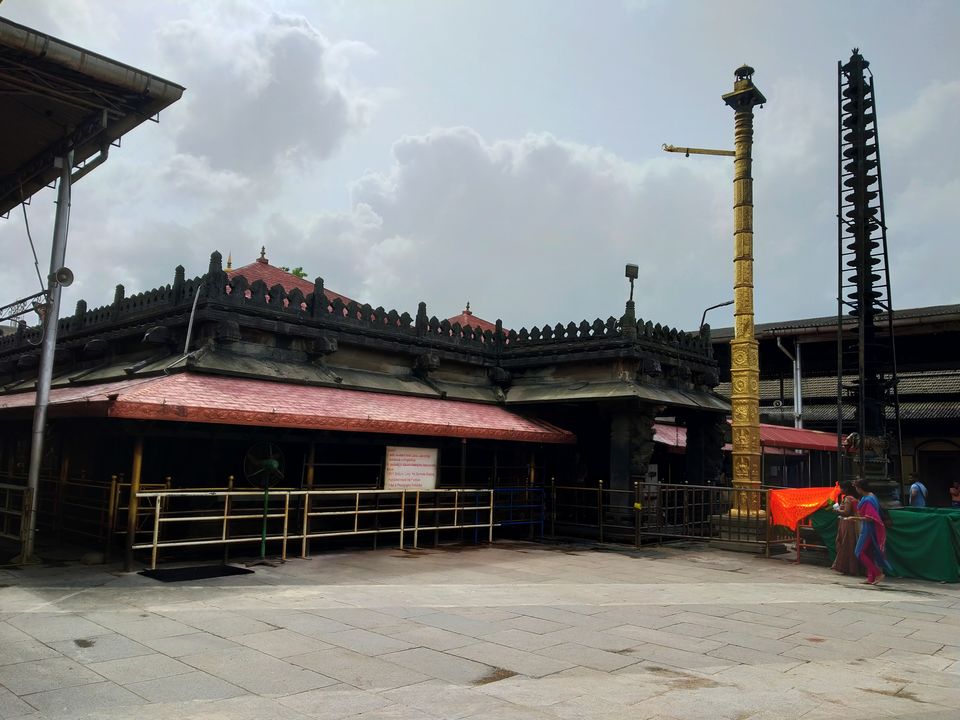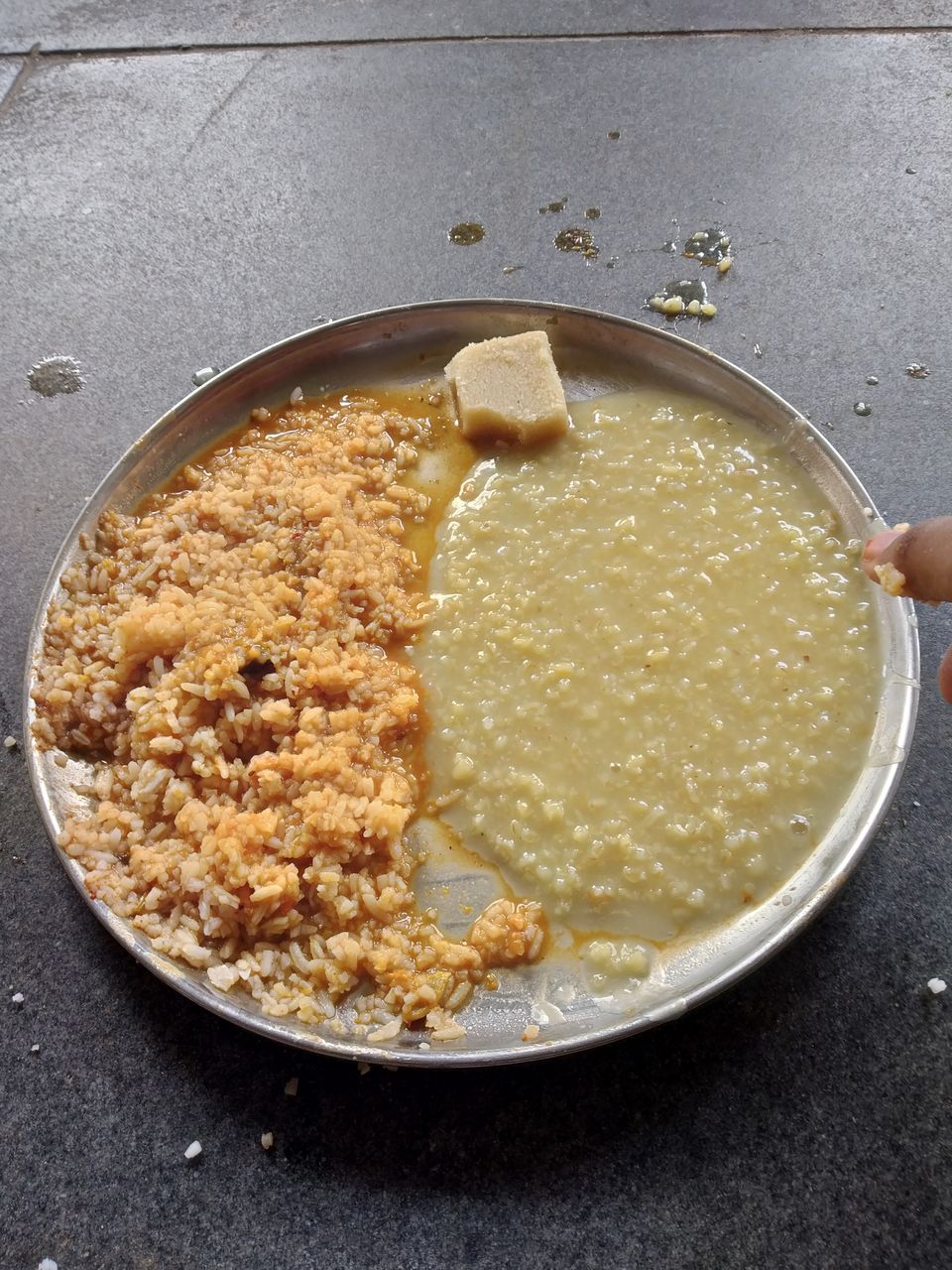 After calming every physical and mental sense of my body, a bus ride and few hitchikes later, my eyes were treated to a highway kissing the river on one side and a beach, Marvavanthe beach, on other side. I was astonished again at the sudden transition from hills to beach besides enjoying the solitude and cleanliness of this silent beach. The sounds of the waves crashing into rocks, visuals of trees lining the beach, the sweet coastal breeze , winds caressing my hairs and of course the fish stall tantalising my taste buds, all five of senses were being well played upon.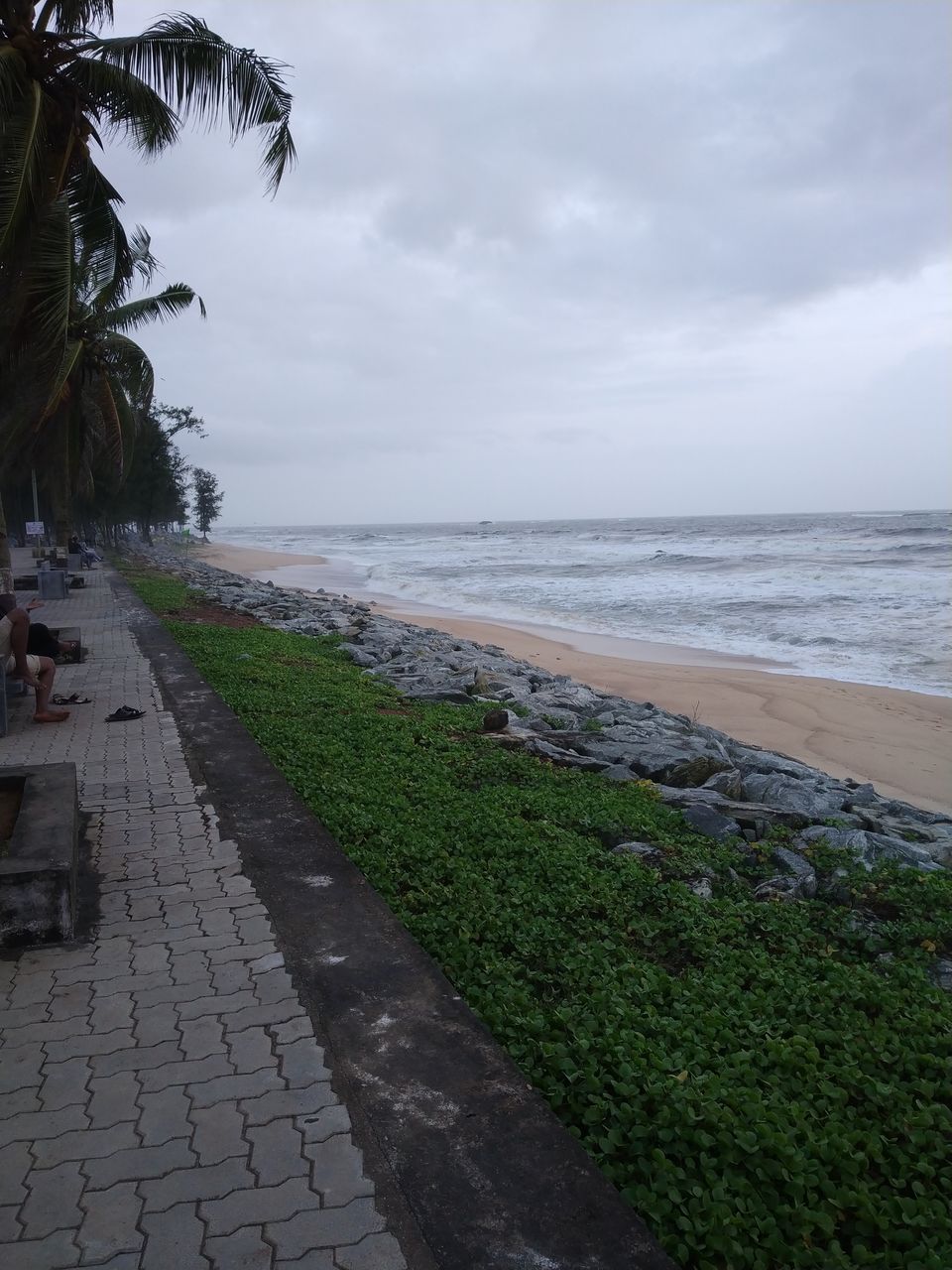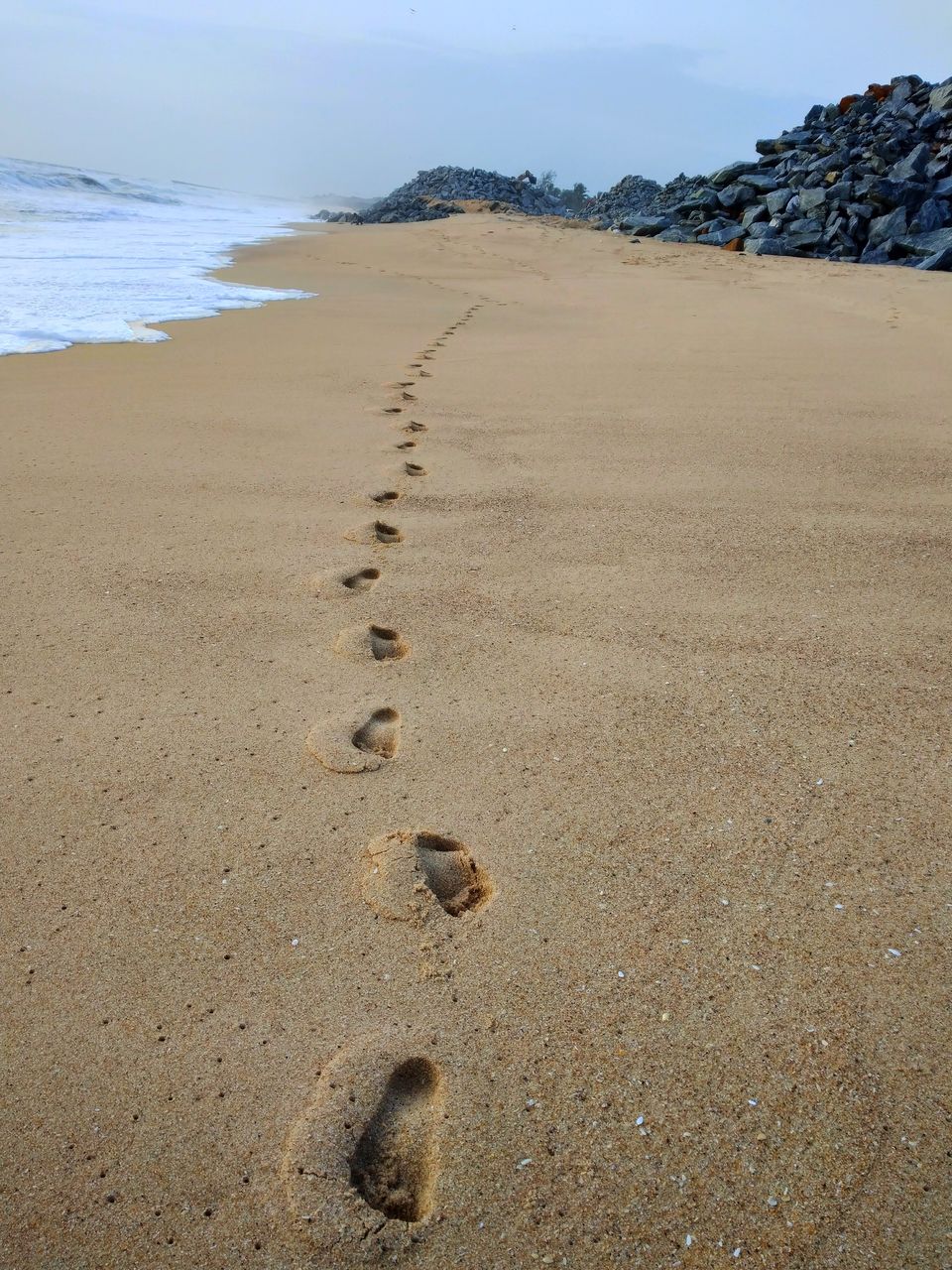 But soon the monsoon clouds approached, and with the sun gone down along with winds making scary noises, along with that can of beer again playing with my mind, a bus back to the room seemed more like a better deal.
After again attending the evening musical play at same place followed by the dinner in temple's kitchen, the day came to an end.
Next day, I decided to loosen around myself a bit and wander aimlessly. Started first with Krishna Temple itself. The temple has this beautiful ratha along with a clear pond sending some calm vibes. But what caught me was the statue. One can see the Lord's statue through a small opening in the wall, but the face and eyes of that statue can grip you tightly enough. If people behind me would not have been pushing me, I would and could have stared at it for hours. So after getting the divine darshan, and the more divine prashad from temple's kitchen, the day started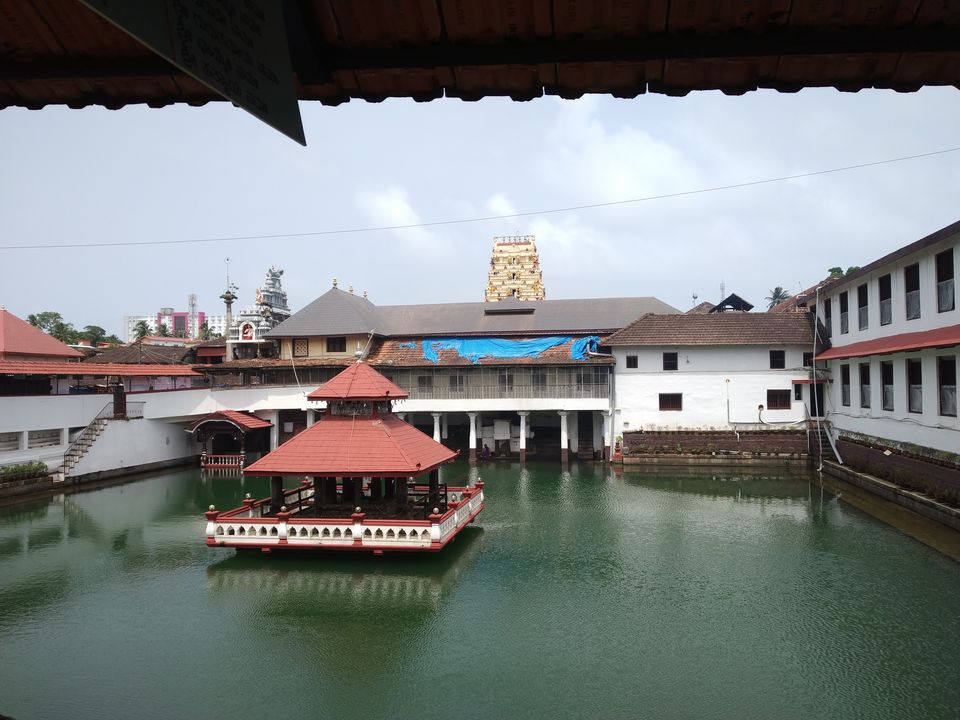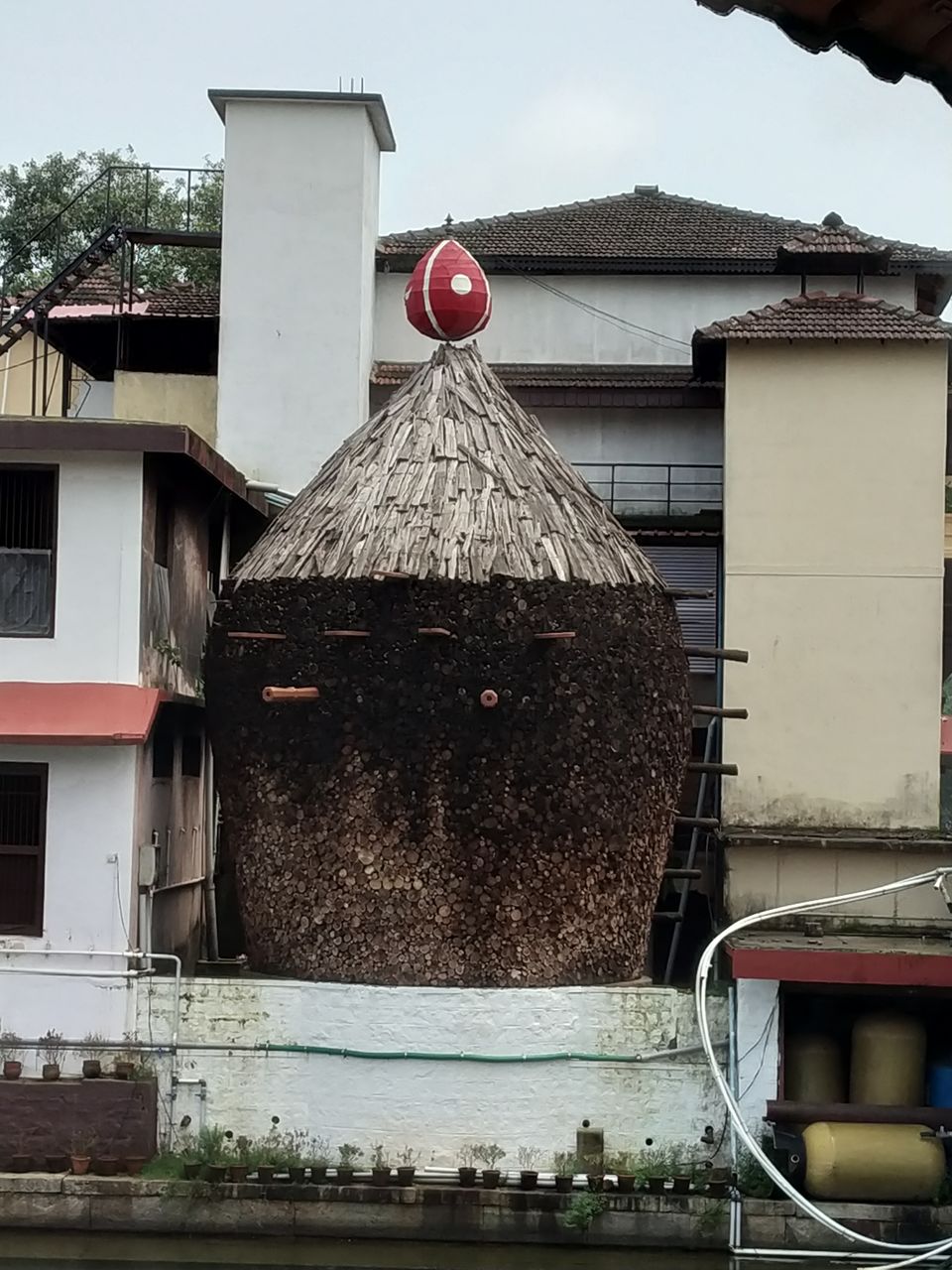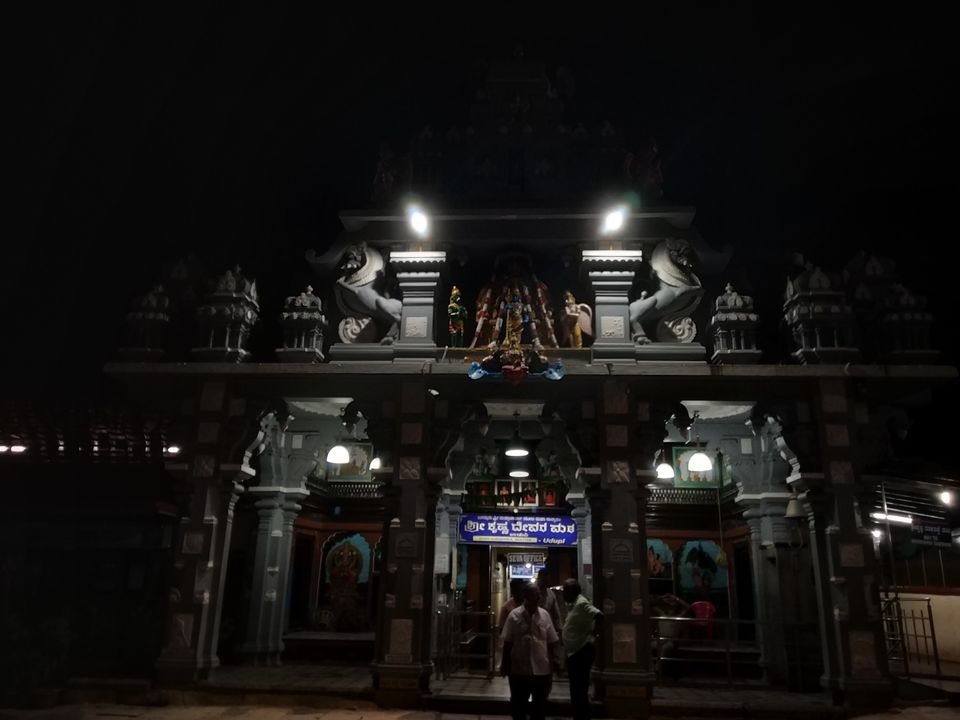 A bus ride and half an hour later I found myself on the Kapu beach, famous for the light house, which was closed for the noon break. But for the first time , I came across beach where instead of digging for the shells, I was actually walking on a floor covered with them. So after collecting a bag full of shells , I left the place after an hour to catch a ferry for St Mary's Island. Since there was a no direct bus from there, and I was not keen on paying the auto guy to take me through the shorter route I figured on Google map, I decided to walk and hitchhike.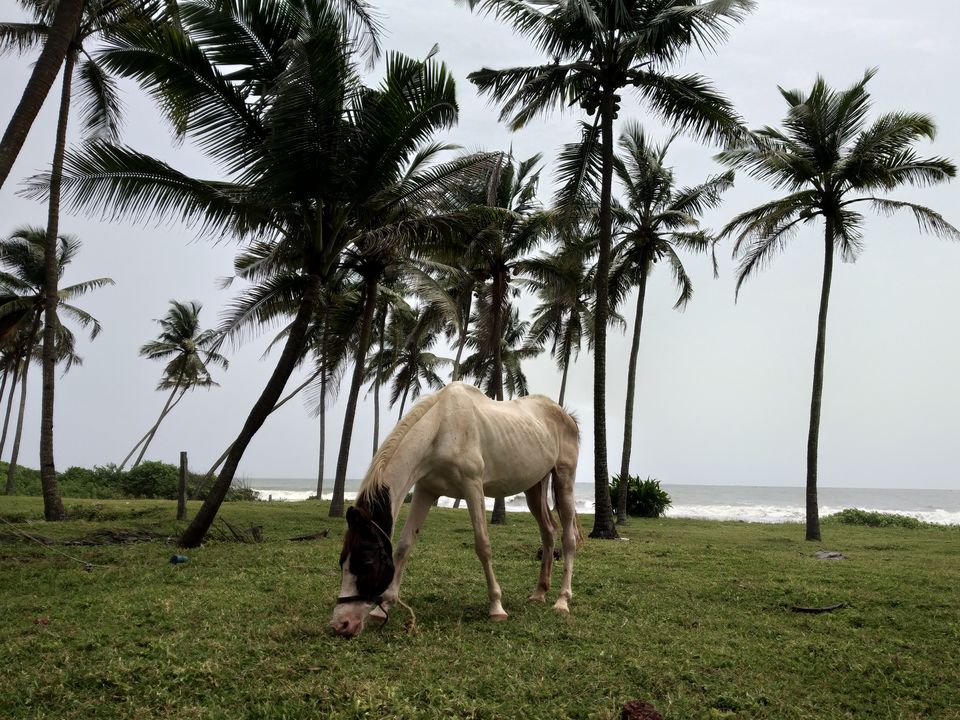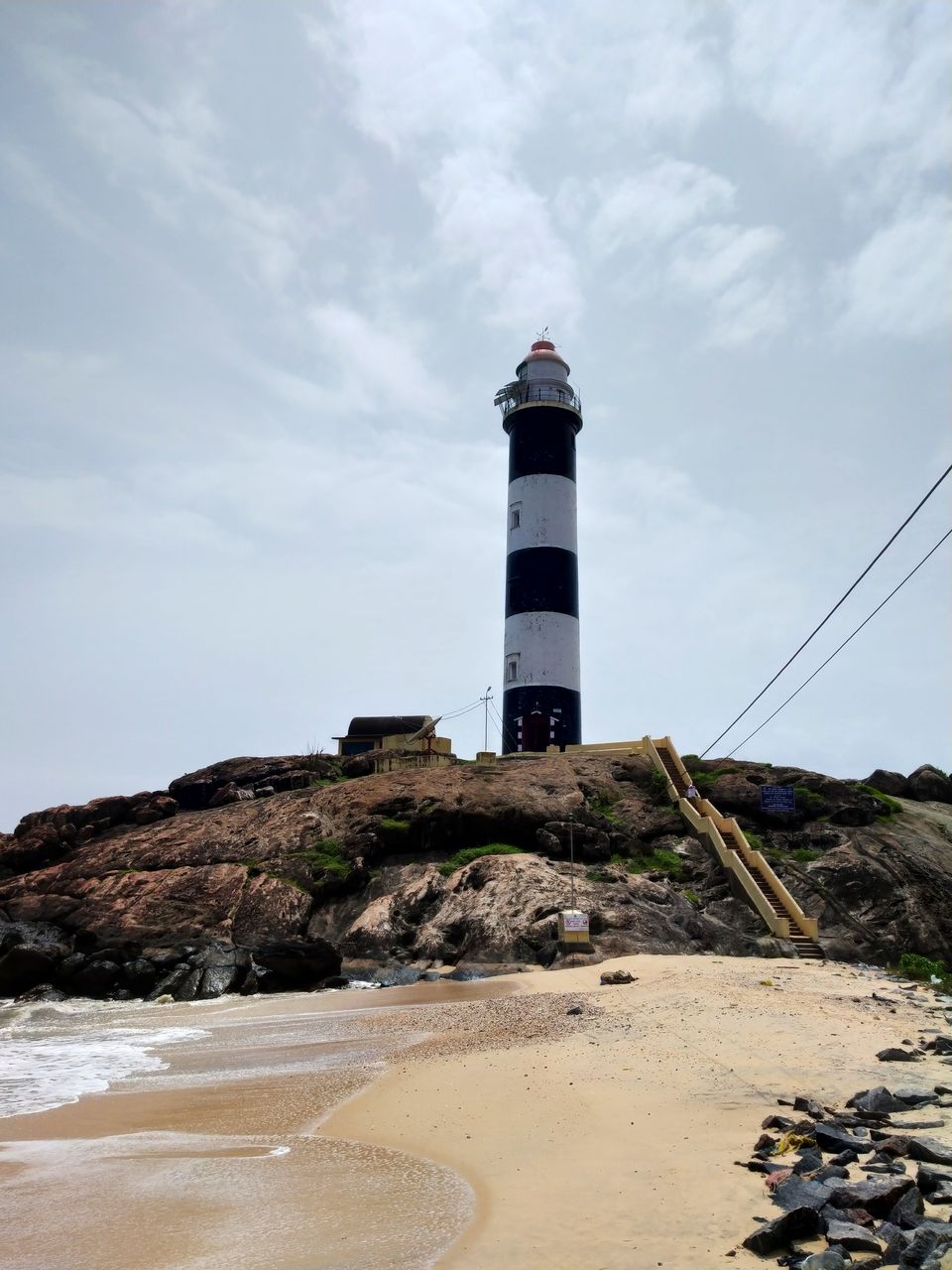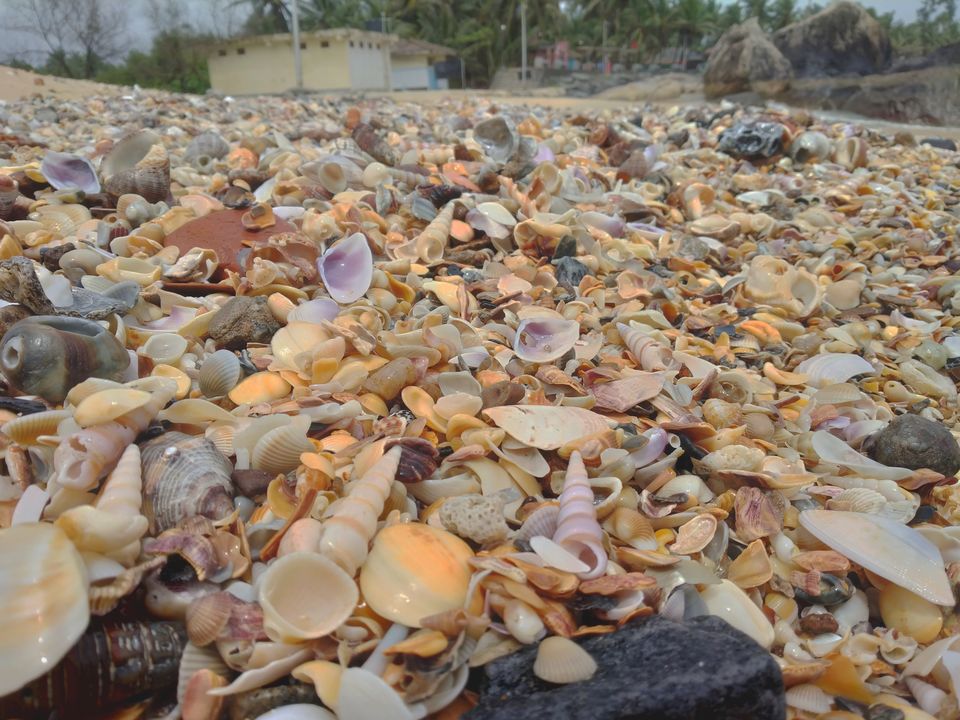 Few kms of walk , and 3 times of asking "please drop me wherever you can", finally a bus arrived where I wasn't expecting ,much to my surprise. And the bus ride turned out to be one of the best rides ever. Sea , a few metres away on left and another river , a few metres away on right. Damn I was starting through the front glass pane in awe. Serendipity, the word actually came and took form of reality in front of me, again. Around 15 minutes passed like this before Malpe arrived.
But since the weather wasn't allowing ferry till Mary's island, I quickly got my self into a bus bound to hanging bridge. While hanging bridges were not a very new thing to me, the backdrop of this bridge made it a worth going place. The river joining the sea on one side, lush green wilds on the side and strong winds flowing made the atmosphere worth spending some time. A boat ride around the place and a kilometer of walk around , I decided to end my last day in Udupi's another peaceful beach, Hoode , before heading to Goa and its loud beaches.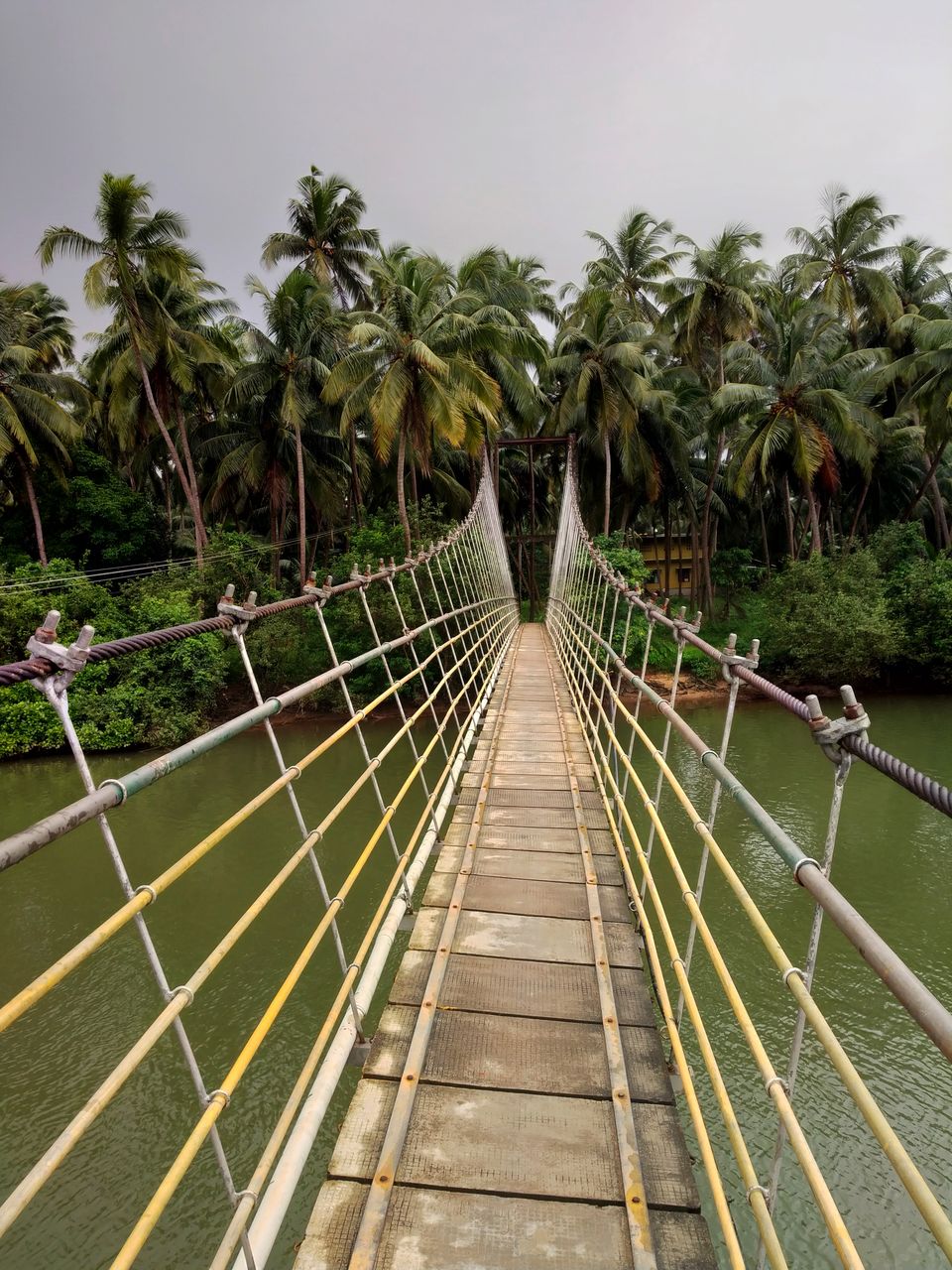 With the slowly setting sun hidden somewhere behind the clouds, and locals walking around, accompanied by essential plate of fish and rice, a wind blew over , telling me that my stay in Udupi was coming to an end.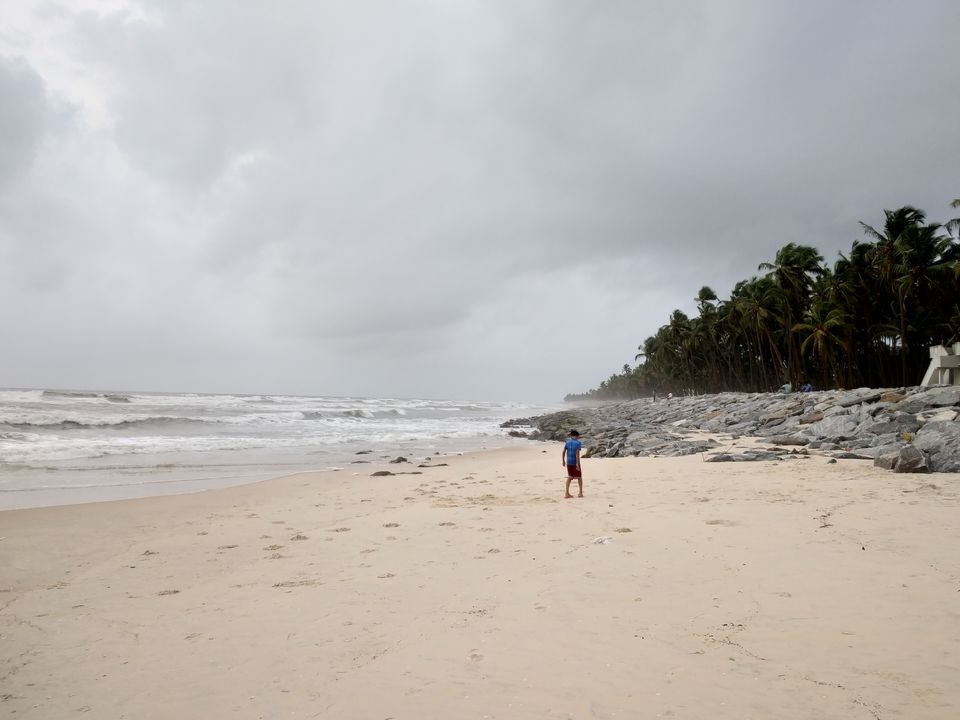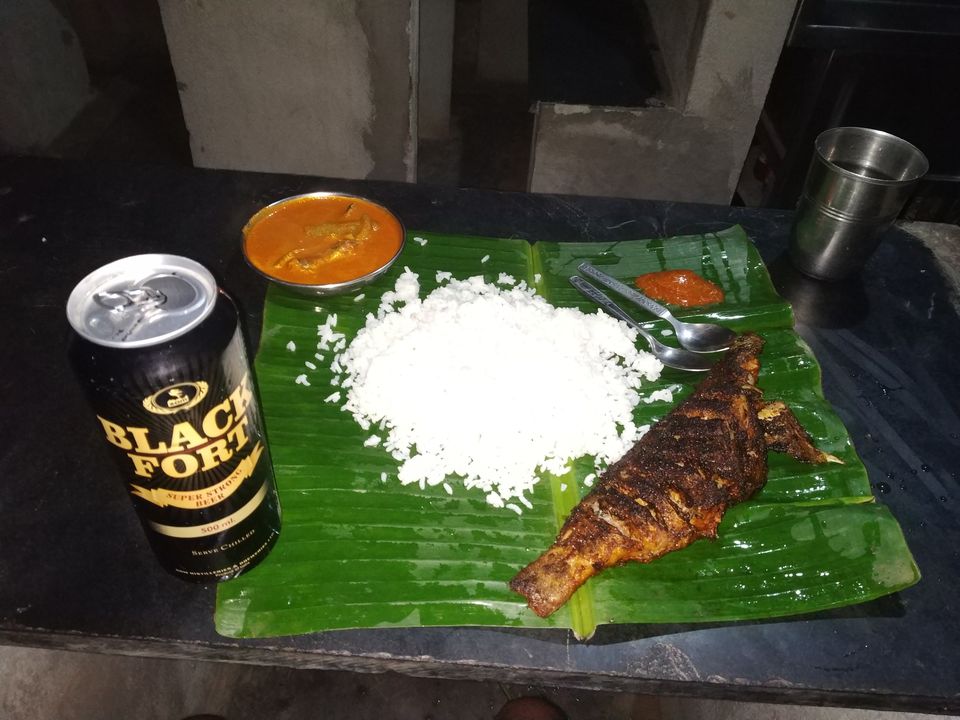 Few hours later, back with the bags on my back and front , and thanking the priest for letting this young *solo male*, stay in his dharmshala, I finally boarded a train , completing the last chapter of Karnataka diaries, just to celebrate my b'day with a group of strangers , to a place that exudes the sense of freedom like no other , GOA !