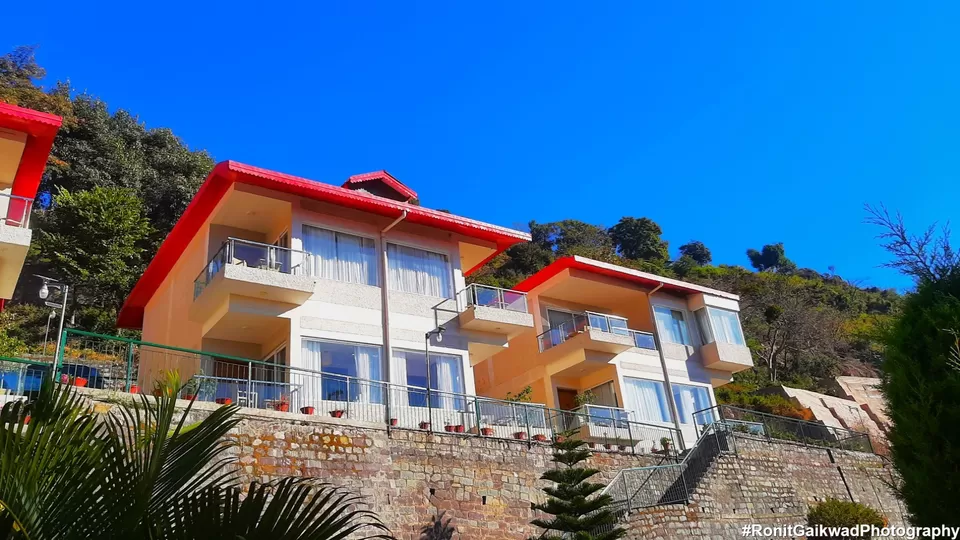 We had booked a holiday package, including a stay at The Fern. We had booked two rooms with each room for two people that included breakfast for all the days we stayed at the resort.
The resort is located in Dharampur, and the only issue is that it is slightly far from mall road, where you can shop at Kasauli. However, the resort in itself is fantastic and self-sufficient. The reception staff greeted us warmly when we checked in and were friendly and professional in ensuring our check-in was done smoothly. In front of the reception, a hall with comfortable sofas can be used to relax if you want to do something outside your own room.
Coming to the rooms we had it on the third floor of the hotel wing. The rooms were spacious, with a queen-sized bed, a large HD television, and a small table with a tea/coffee maker and a chair. On one side, there were two additional single-seater sofas. The bathroom was immaculate and spacious. Outside the room, there was a big common area that contained some sofas in case you wanted to sit outside the room. Mineral water and other amenities were already taken care of before we reached the room.
The other resort facilities included a full-fledged bar and a restaurant beside it. At night we had a live music cum bonfire night which we thoroughly enjoyed. The bar room also had indoor games that included a pool table. The 1st floor also opened to an open lawn that had a chessboard with giant pieces. The same area also had access to a swimming pool and the banquet hall.
Additionally, there was a viewpoint near the entrance just below the parking area. The view was breathtaking, covering the entire lush green mountains with the curvy road running through them. For children, there was also a mini playground created with slides, and all while below the cottage area, there was a nice lawn created where you could take a stroll. Thus, overall the property is vast, the staff is professional, the rooms are clean, and the food is fantastic. Definitely one of the best places to stay in Kasauli.