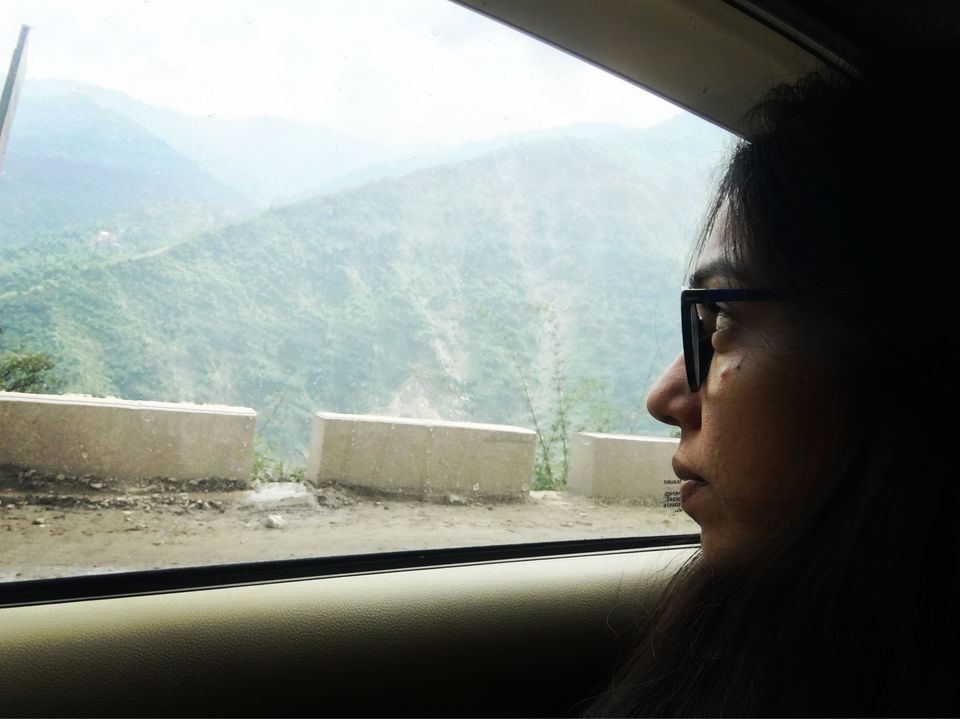 As it turned out, I could get only a day-long to spare before I left for an onward journey.
The cheapest way to reach Kasauli is via Chandigarh, India. There are local buses that ply between Chandigarh and Dharampur and charge as less as Rs. 30/- (0.46 USD). Thereafter, one can get local buses again, from Dharampur to Kasauli at almost the same rates. From Delhi, plenty of trains run till Chandigarh at almost all convenient times. There are no direct buses to Kasauli from any major cities of North-India so the only options left are either the local buses, which are more or less comfortable and very cheap, or hiring a private cab like I did at Rs. 2500/- (39 USD) for a day.
Chandigarh is one of the few planned cities in India and is accessible from almost all other major cities. It is about 250 kilometers away from Delhi, about a five-hour smooth road journey. I, however, preferred to take the train-route leaving on an early morning train and reaching in about four hours.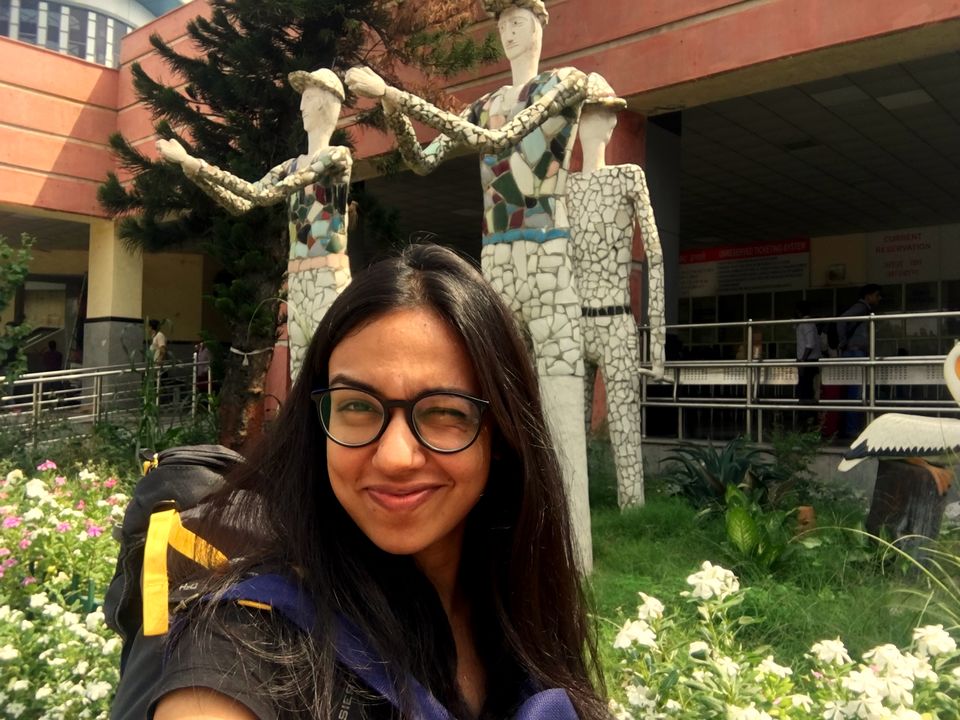 The distance between Chandigarh and Kasauli is sixty kilometers, part of which is through mountainous terrains. Consequently, it took me about three hours, with a brief stop, to reach Kasauli. The other part passes through what is known as Himalayan Expressway.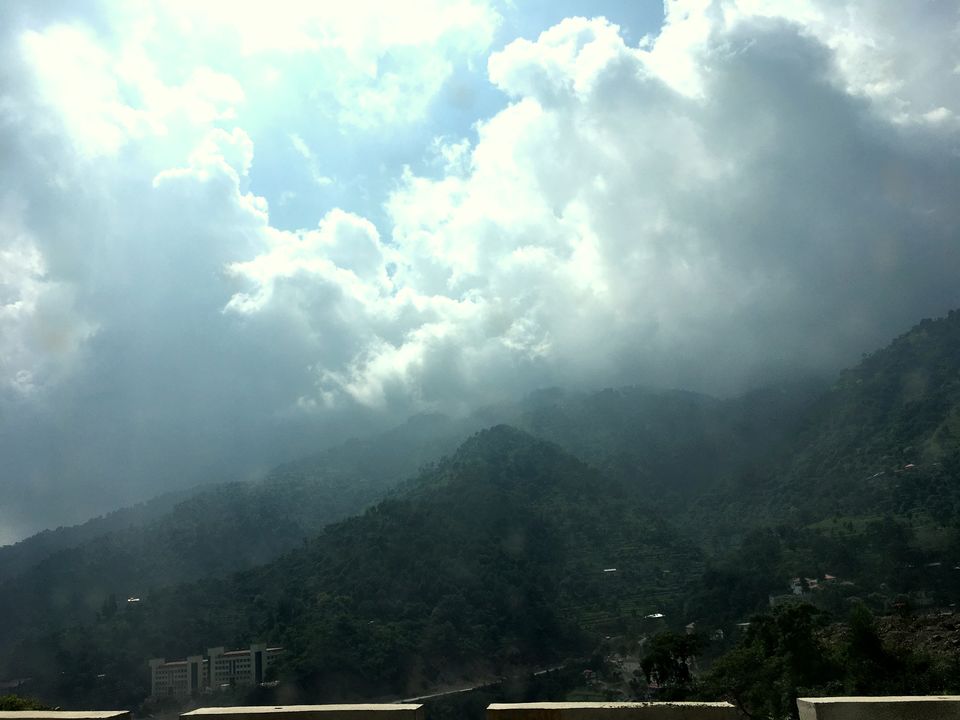 A stoppage for my cab was also made at a railway crossing in Jabli.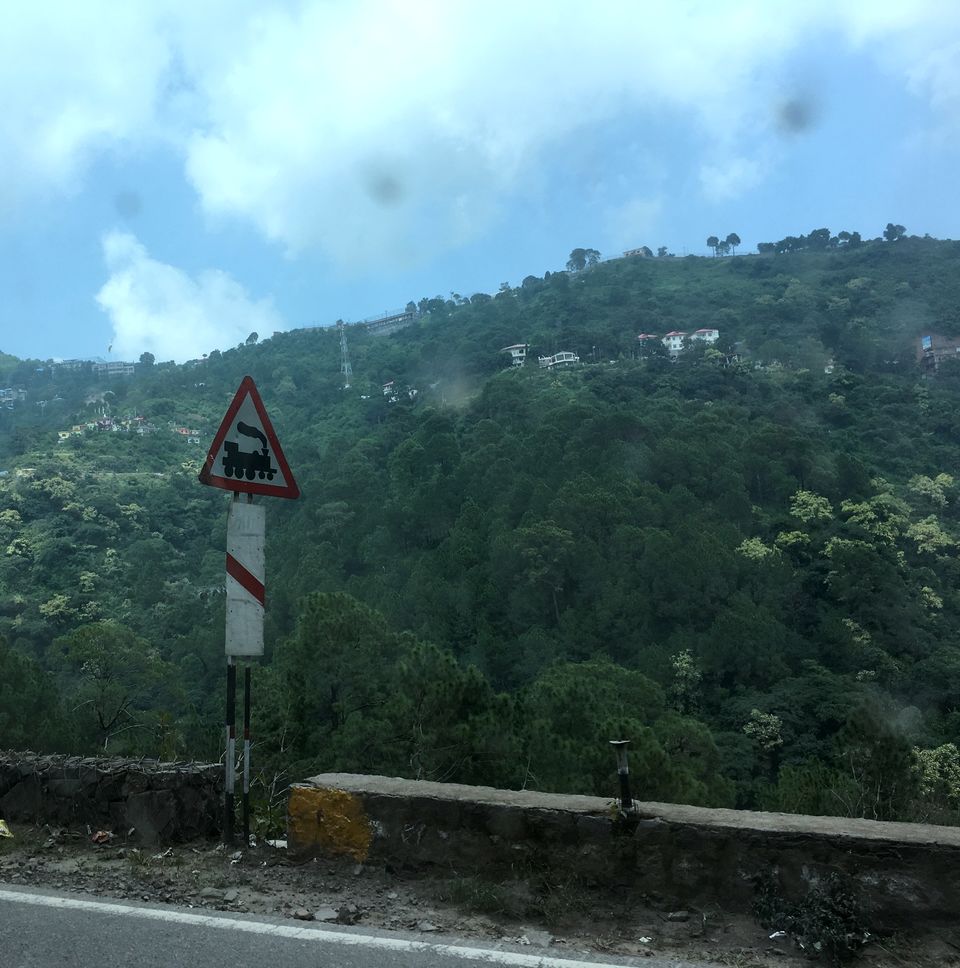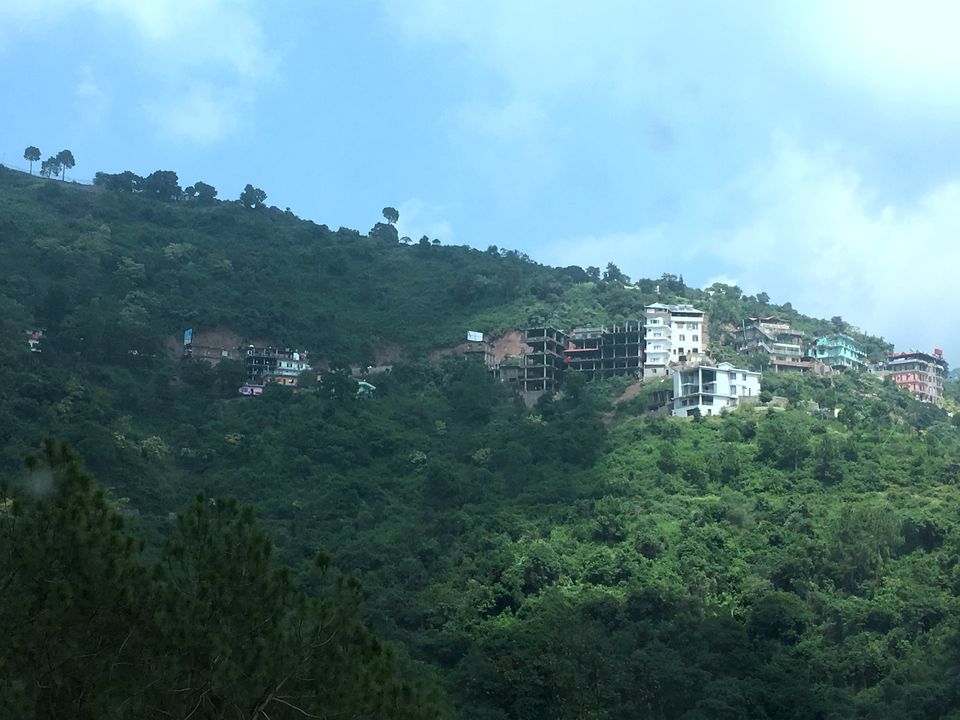 After few bendy curves through the mountainous terrains, I finally reached Kasauli late in the morning.
The distance between Jabli and Kasauli was covered in around an hour and I was also told that some tourists trek their way through till Kasauli.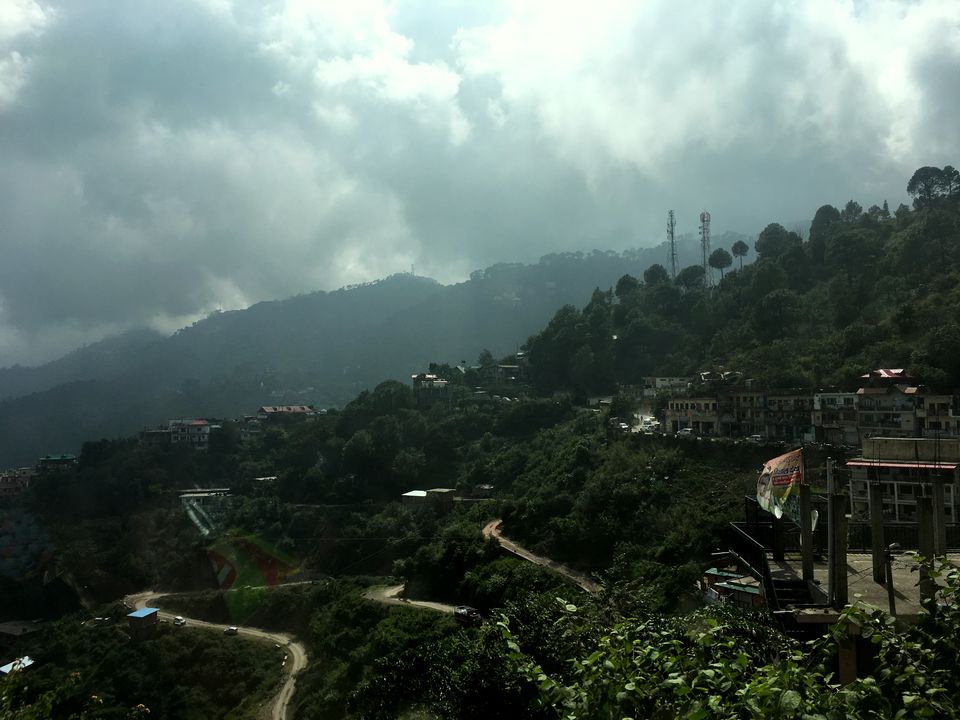 And then came Kasauli....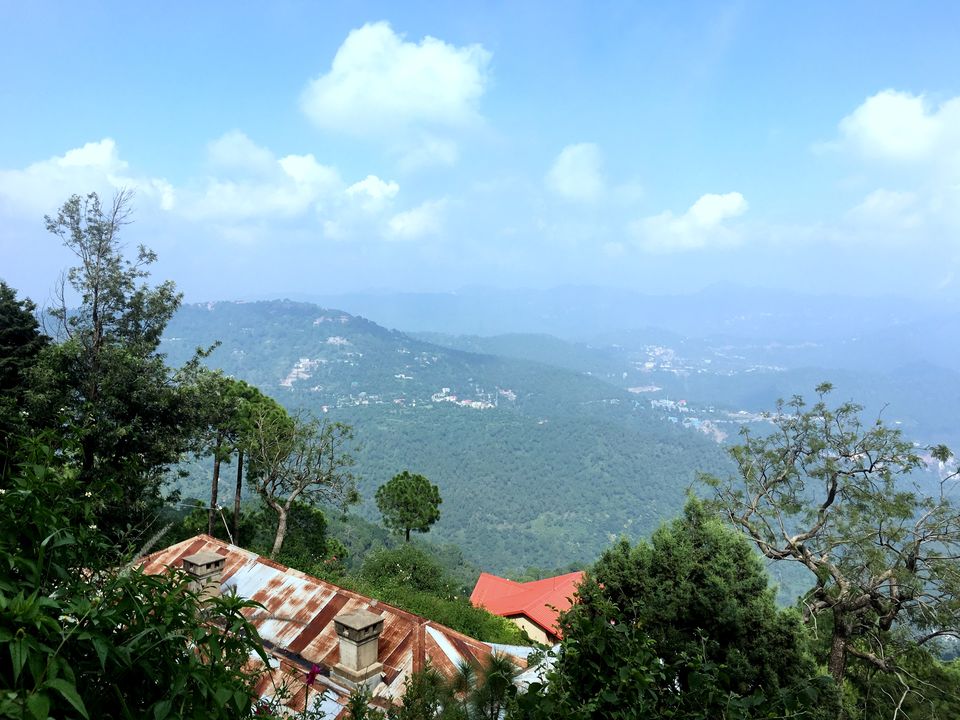 The first place I visited was an Air Force station which housed a famous Manki temple (or Monkey but the signboards there spelled otherwise), famous as a sunset point (which reminded me of my travel to another such temple in Hampi). It could have been accessed only after a flight of around five-hundred steps which I, tired as I was, did not intend to take.
Also, it was a disappointment that I could not carry any electronic item inside the premises; it being an Air Force station. I had to leave behind even the headphones. The only thing I could carry was a water bottle.
I found some signboards that informed of the presence of wildlife enroute to the Manki temple if I got lucky.And I also found some posers with cuteness overloaded, on the way back at the exit.....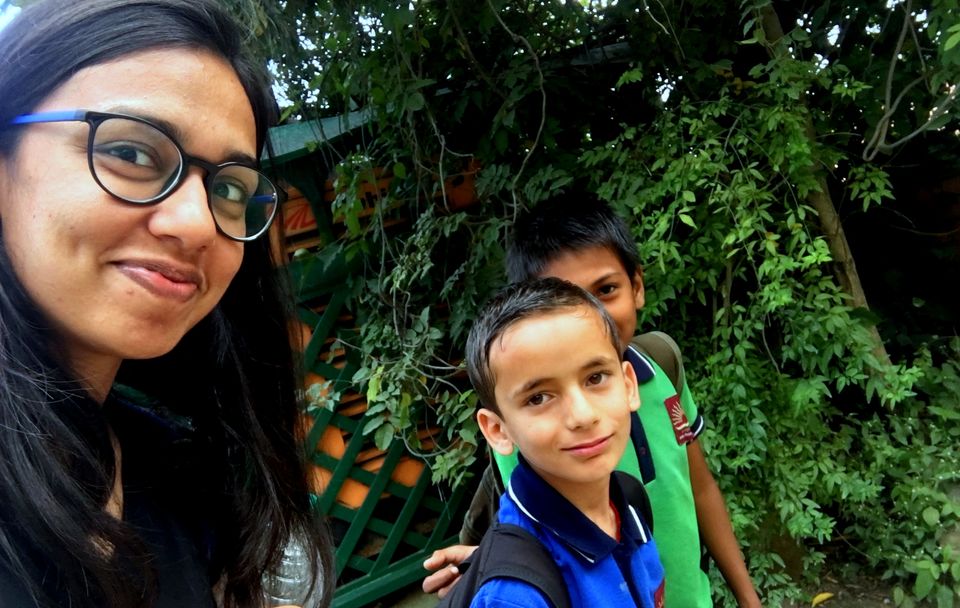 The next stop I made was to another sunset point from where unfortunately the visibility was low. Dense clouds had covered the whole place and I couldn't complain.
After walking for about five minutes, after entering the main complex of the Army Cantonment area, I reached the sunset point only to find a thick mass of clouds covering the area.
I left Kasauli late in the evening after having perhaps the best coffee I ever had in years at a small shop near the main bus stand of Kasauli. I could reach Chandigarh only late at night and retired before taking the next journey to another place in Himachal.
Kasauli has few places to visit and thus I found it suitable for a weekend getaway. It is perfectly safe for solo female travellers and also cheap, that is, if you have time at your disposal.
(Travelled during first half of September)