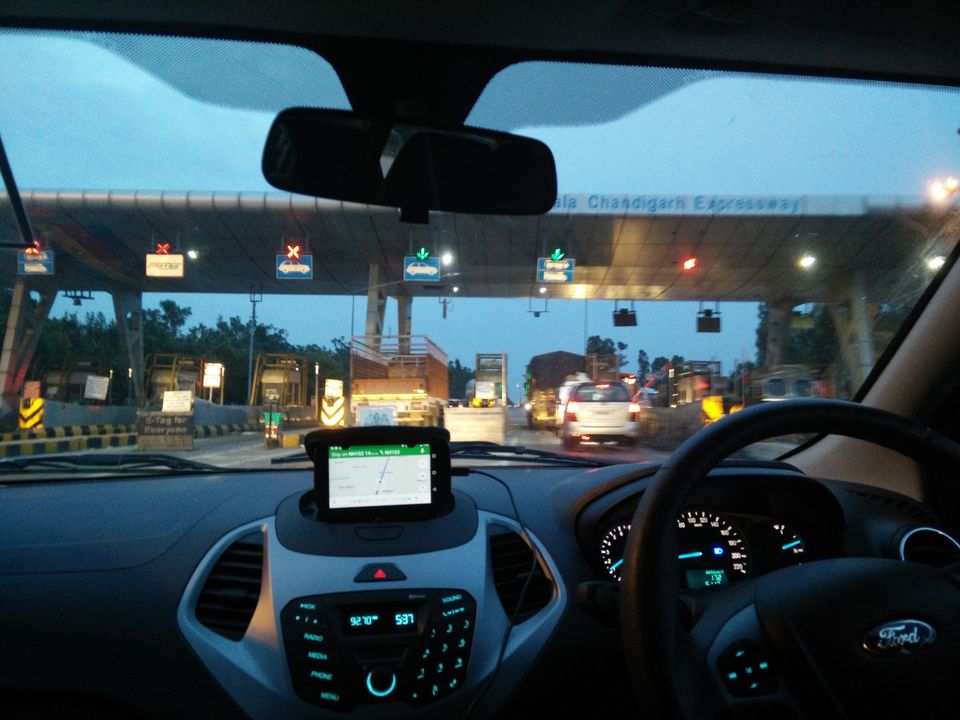 Places of interest in Kasauli
The two main walks around Kasauli, the Upper and Lower Mall are beautiful. The somewhat steep Upper Mall takes you past an important landmark, the Kasauli Club. Any mode of travel other than walking is frowned upon in Kasauli and there is restriction on the movement of vehicles on the upper and lower malls. Leaving all stress behind one can count on the pine-scented air, the misty ambience, the pretty walks and the spectacular views to make your trip to Kasauli a memorable experience.
Monkey Point – 3 ½ Km
The highest point in Kasauli called Monkey Point is just three and a half km from Kasauli city center. The monkey point commands an excellent view of distant plains of Chandigarh region. A small temple is also situated on the top of the hill which is dedicated to Lord Hanuman. The area being restricted from security point of view, no belongings like Camera, bags are allowed. On a clear and starry night the lights of Chandigarh can be seen from the Monkey Point. Covering that stretch through car is not that enjoyable as compared to walk holding hands in hands with your partner and watching the beauty of nature.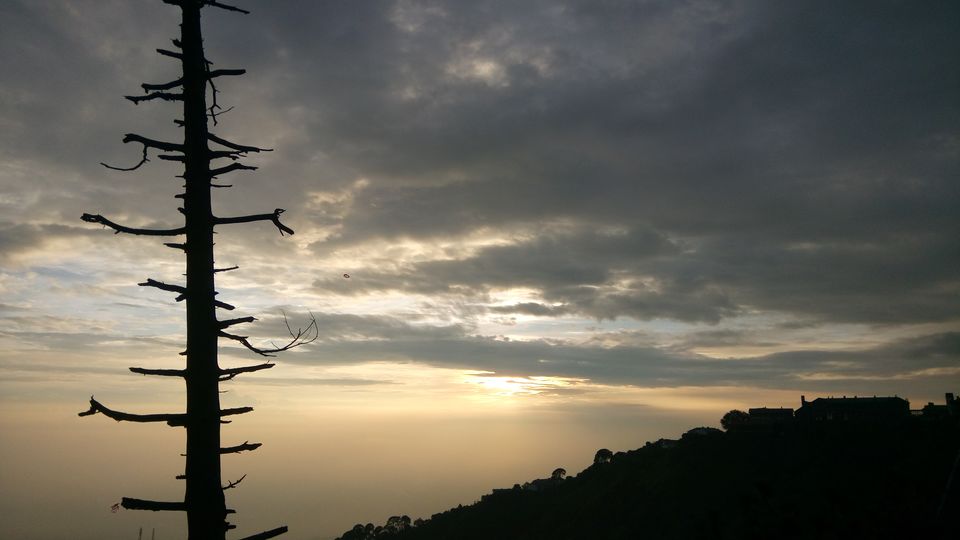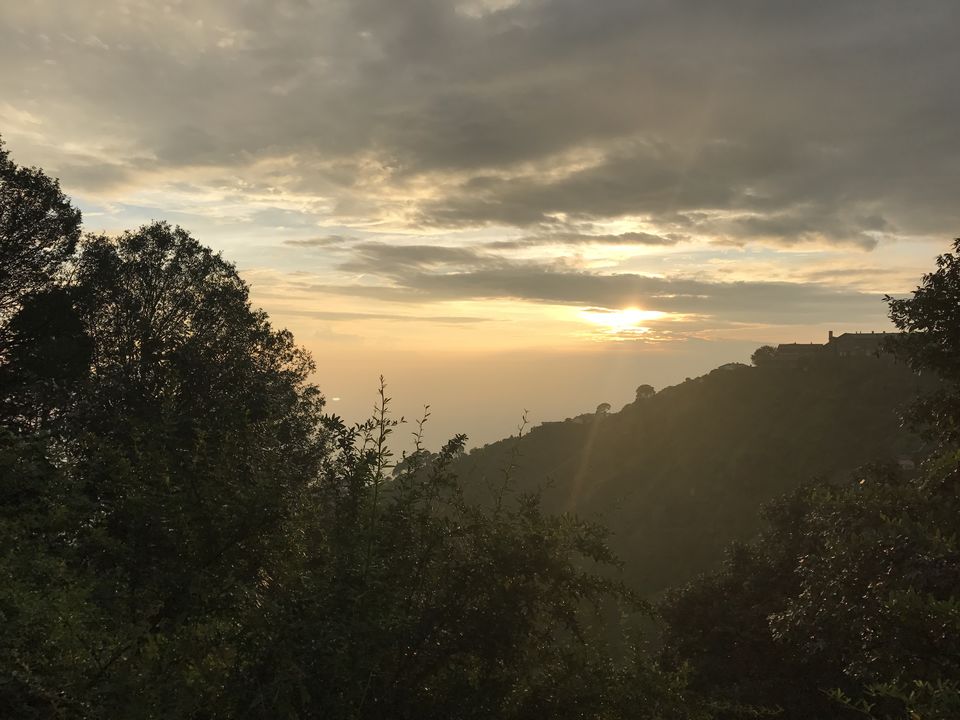 Ancient Church
An ancient Church is worth seeing located on the Upper Mall Road. A little above this place, there is a Central Research Institute established in 1906 by Dr. Sample. It prepares vaccines for treatment of typhoid, cholera, smallpox, and snake-bite and is only of its kind in Asia. Close to this there is Pasteur Institute founded in 1900 to produce ant rabies vaccine against dog-bite There is yet another sanatorium for TB patients because of its heal thy most environment. TV Tower is an another land mark. Baptist Church established in 1923 is also worth seeing.
Lawrence school Sanawar
The world famous Lawrence school at Sanawar near Kasauli was started in 1847 as an orphanage for the children of the British Indian army personnel killed in action. Today it is among the top public schools in the country, and one of the worlds oldest co-educational institutions.
Back to Delhi
Started journey at 11AM Sunday (30th - July -2017). Due to some road construction in Kasauli road, we stuck in traffic for 20 to 30 mins. Chandigarh is on the way, we have visited Sukhna lake and had lunch.
We have started journey from Chandigarh to Delhi and heading heavy rainfall around 3 hours.
heading up towards Delhi from Chandigarh, had been driving in heavy rainfall and blowing parking lights on the road and following the traffic rules, didn't over take any car.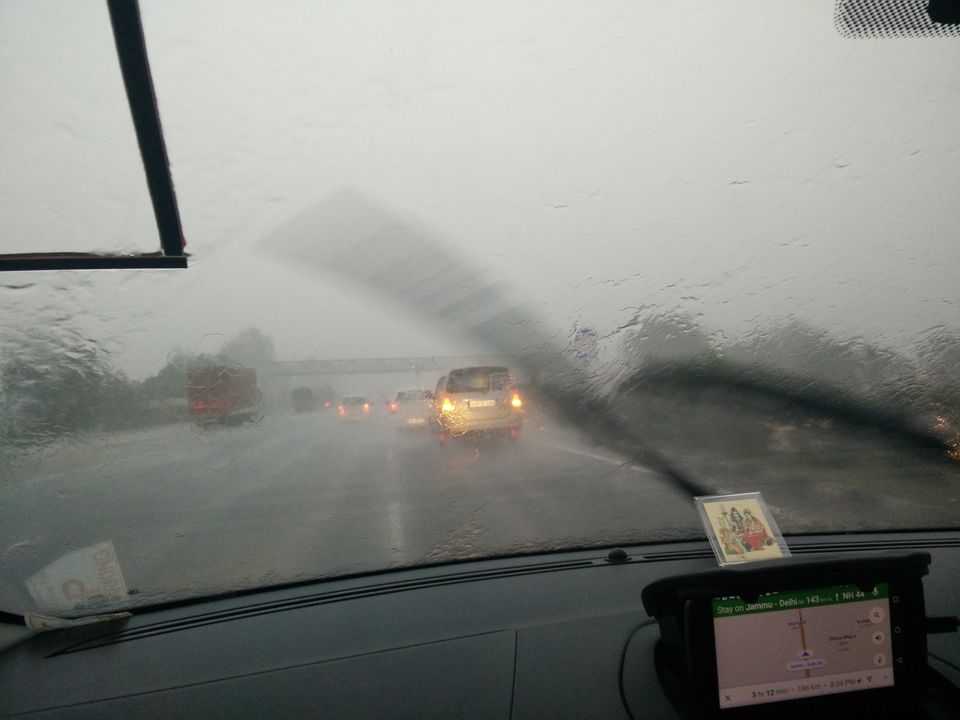 Although we had afraid but drive well and reached Delhi at 10:30PM night in same day
Summary
The road is completely safe. From Delhi to Chandigarh, it is a straight National Highway. A very good road. Delhi to Chandigarh would take you 5–6 hours. Then, you'll come across an amazing curvy highway, the Himalayan Expressway till Parwanoo. Parwanoo is where the altitude starts rising. Here, you'll find the curvy roads. An easy drive it is, well, not really. Currently, construction is going on this road as the Himalayan Expressway is being stretched further, so you'll find a lot of traffic. You'll enjoy the views for sure. And from Dharampur to Kasauli, it is a fine road. It will take you around 2 to 2.5 hours to Kasauli from Chandigarh. There are a lot of eateries in Jabli and Dharampur, so you can fill your tummies. ;)
Enjoy your trip.
It was sudden plan by friends, we have started our road journey around 12:30AM morning on Saturday (29th - July -2017).
We have booked hotels immediately in Kasauli and started journey. Around 2AM, we reach SUKHDEV DHABA, where we had a cup of tea.
We have reached Kasuali around 8AM morning in same day and check -In hotel.
The hotel view was awesome and unpredictable, in few minutes we have seen fog and in next minute, it was started raining. Awesome view from hotel.
Sunset Point is located on the Upper Mall, 100 meters ahead of the Kasauli Club. The place offers a sunset view between Kasauli Hills that is a perfect view.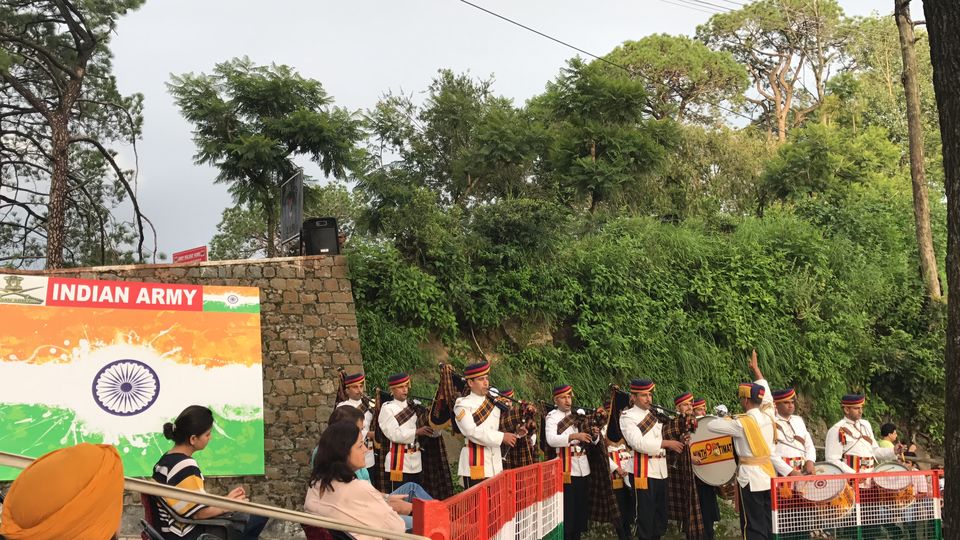 The Cantt area is open for public, we can go there and enjoy band performance.