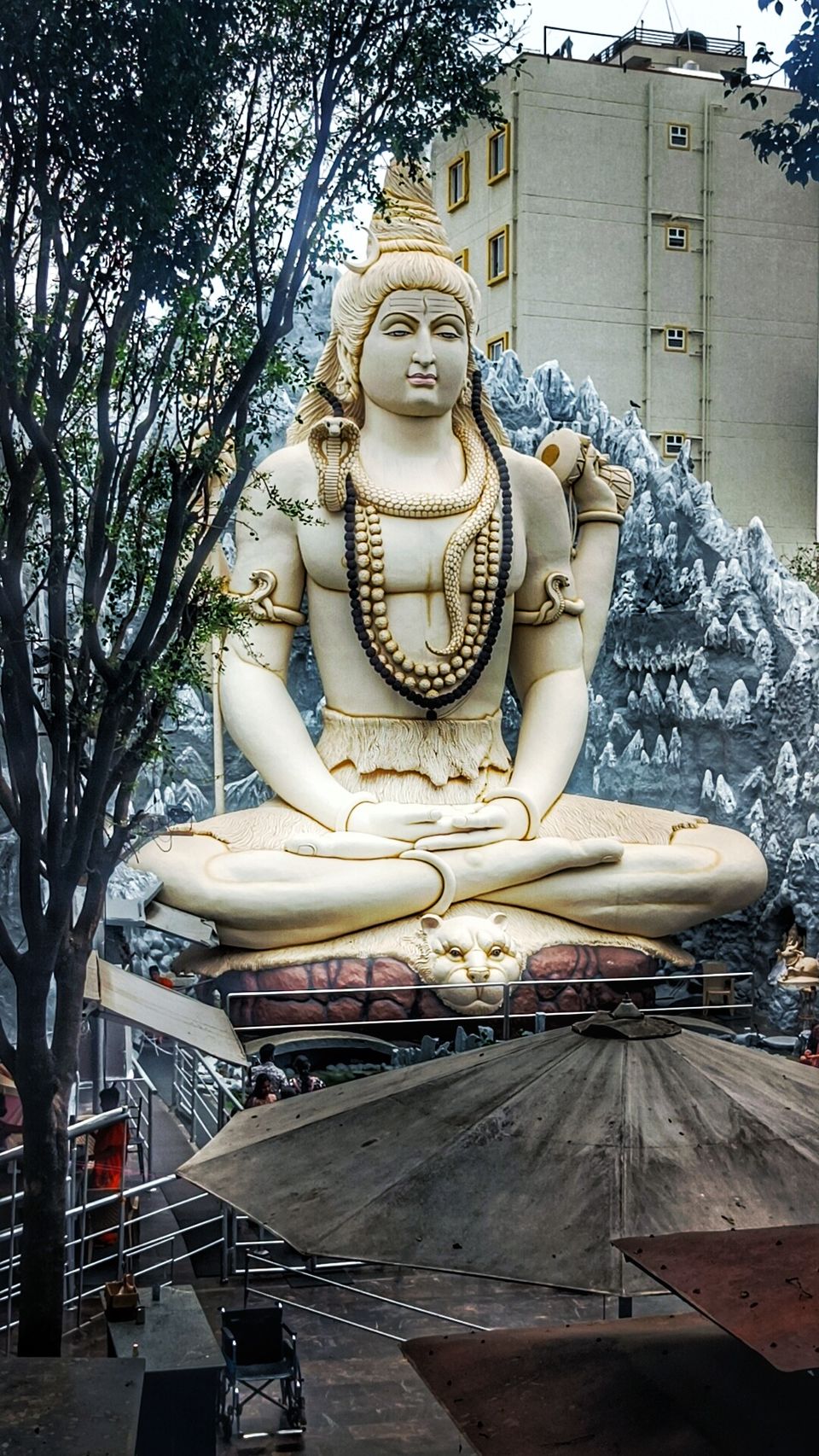 Various reasons prevent everyone from visiting Chardham & BarahJyotirlinga darshan. However, at shivoham temple you can get a glimpse and feel of all of these holy places.
It is home to the replica of holy places Hardwar, Rishikesh, Badrinath, Kedarnath & Amarnath. One of the most notable feature of the shrine is depiction of Barah Jyotirling .
In its centre witness the sacred presence of the 65 feet tall holy statue of shiva in a yogic posture. The tranquil view of mount Kailash provides the perfect backdrop for this magnificent. In front of the idol there is mansorave lake wth shiv linga in center.
The temple is dedicated to the glory, power and majesty of Lord shiva. A 25 foot tall linga adorns the entrance of Shivoham temple.
The temple is open 24 hours in a day. There is an entry fee of Rs. 250 per person, which includes Rudraksh beats for Jap, Shiv linga rudrabhishek, Chardham yatra , Jyotirlinga darshan, wishing thread & coin , floating diya and till batti for navgraha pooja.
Upon entering the temple you'll see 108 patras for placing rudraks beats and chanting "Om namah shivay" at the end you can perform rudraabhishek of the linga and tie wishing thread to the sacred tree and you will also see a 32-foot Ganesha after that you can visit the shiva's holiest places.
Throw your wishing coin into the mansarovar lake after lighthing the diya.
At the end to perform navgraha pooja, the nine grahs are offered a till batti and nine circumambulations are perfomed around them.
Hawan and Maha Mritunjay pooja can be performed at an additional cost by devotes.
This place exudes a powerful positive energy. The temple is a must-see when you are in Bangalore.