Shivoham Shiva temple in kempfort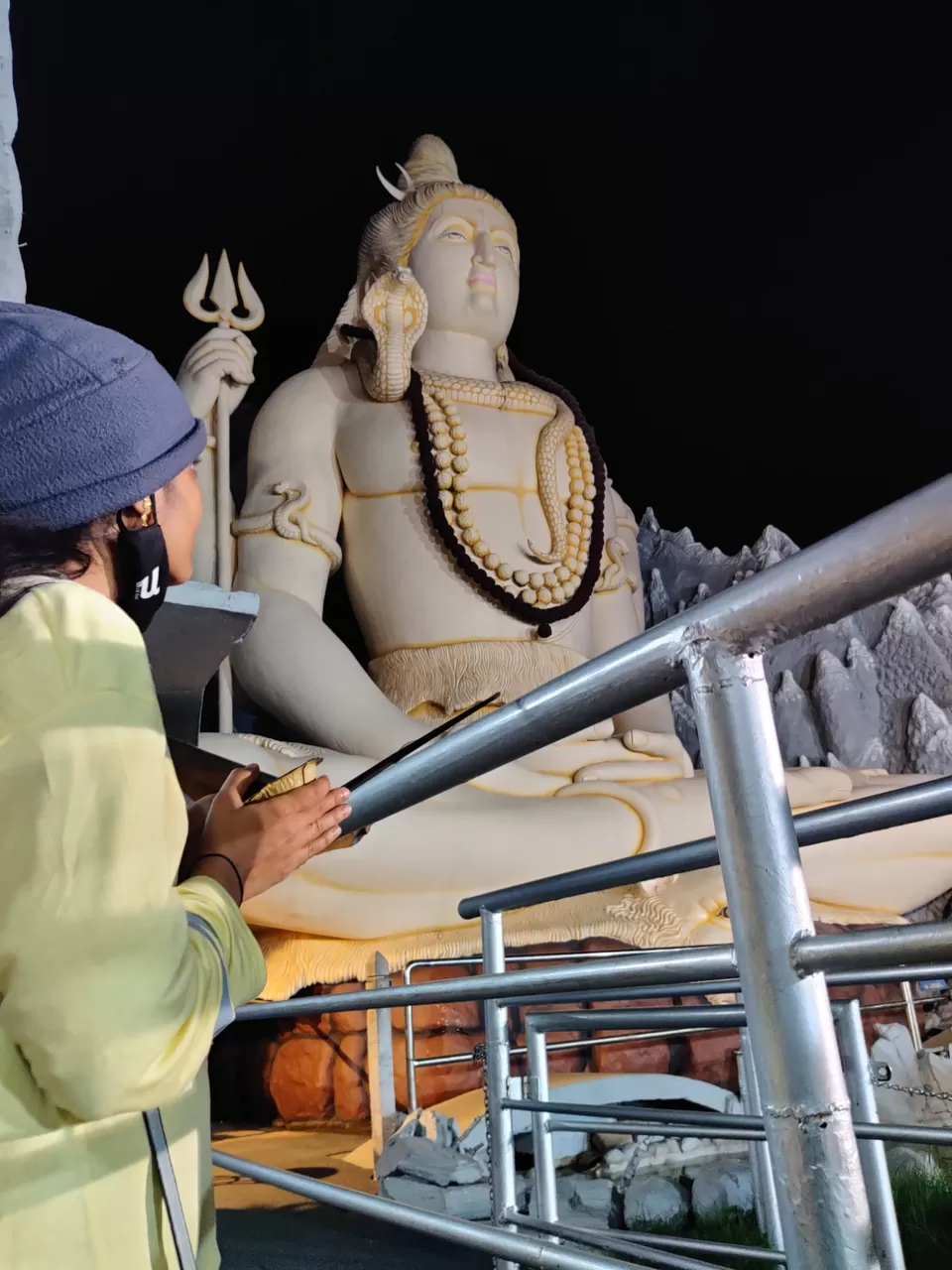 The Shivoham Shiva Temple, situated at Old Airport Road, Bangalore, India was built in 1995. It features a Shiva statue that is 65 feet tall idol. It is a famous Shiva Temple dedicated to the Hindu deity Lord Shiva and a popular spiritual destination.

How to reach
Address - 97, old airport road, behind Kemp Fort Mall, Bengaluru, Karnataka, 560017
Airport - Kempegowda International Airport is the nearest airport to the temple, being about 45 kilometre away,
Bangalore Railway Station is the nearest railway station to the temple at a distance of 13 kilometre.
The following transit lines have routes that pass near Shivoham Shiva Temple
Bus Bus:
326C,333D,335EP,335S,336,KBS-1I,MF-2,SBS-1K
Metro Metro: PURPLE LINE
The best is by cab - Uber /ola / quickride.
Incase if you have bike then it's more easy.
Dresscode - anything decent is fine.
Phone Number: +91-80-41526412, 097318 85555
Timings - 9 am to 10 pm
Now days they are open 24 hrs.
Entrance fee - it's free but if you wish to participate in all the poojas then you can pay entry fee of 150 and do poojas that includes below
1. 108 rudraksha shivoham japas.
2. Milk Abhishek to lingam
3. Sacred wish thread
4. Ganesha Pooja
5. Char dham visit
6. 12 special barah jyotirlingh Abhishek
( holy Shiva lingam theertha yatra )
7. Miracle spot and coin
8. Diya samarpan
9. Holy til and Navagraha Pooja.
10. Meditation spot