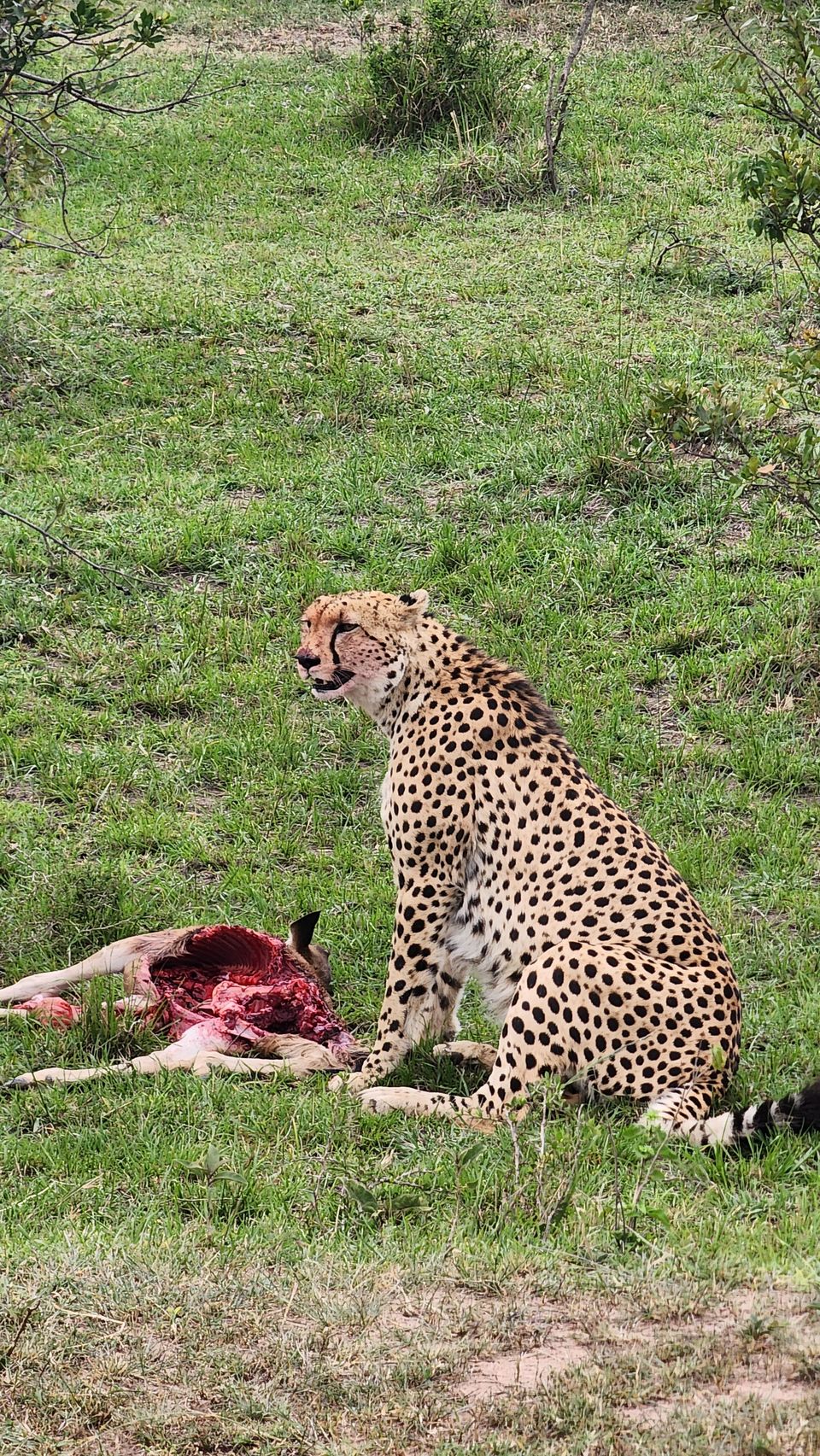 Our country #17- Kenya
Just completed our 10 days trip to Kenya. Sharing some details regarding the trip. Language: Everyone speaks english pretty well here
Currency:1 usd equals 120ksh.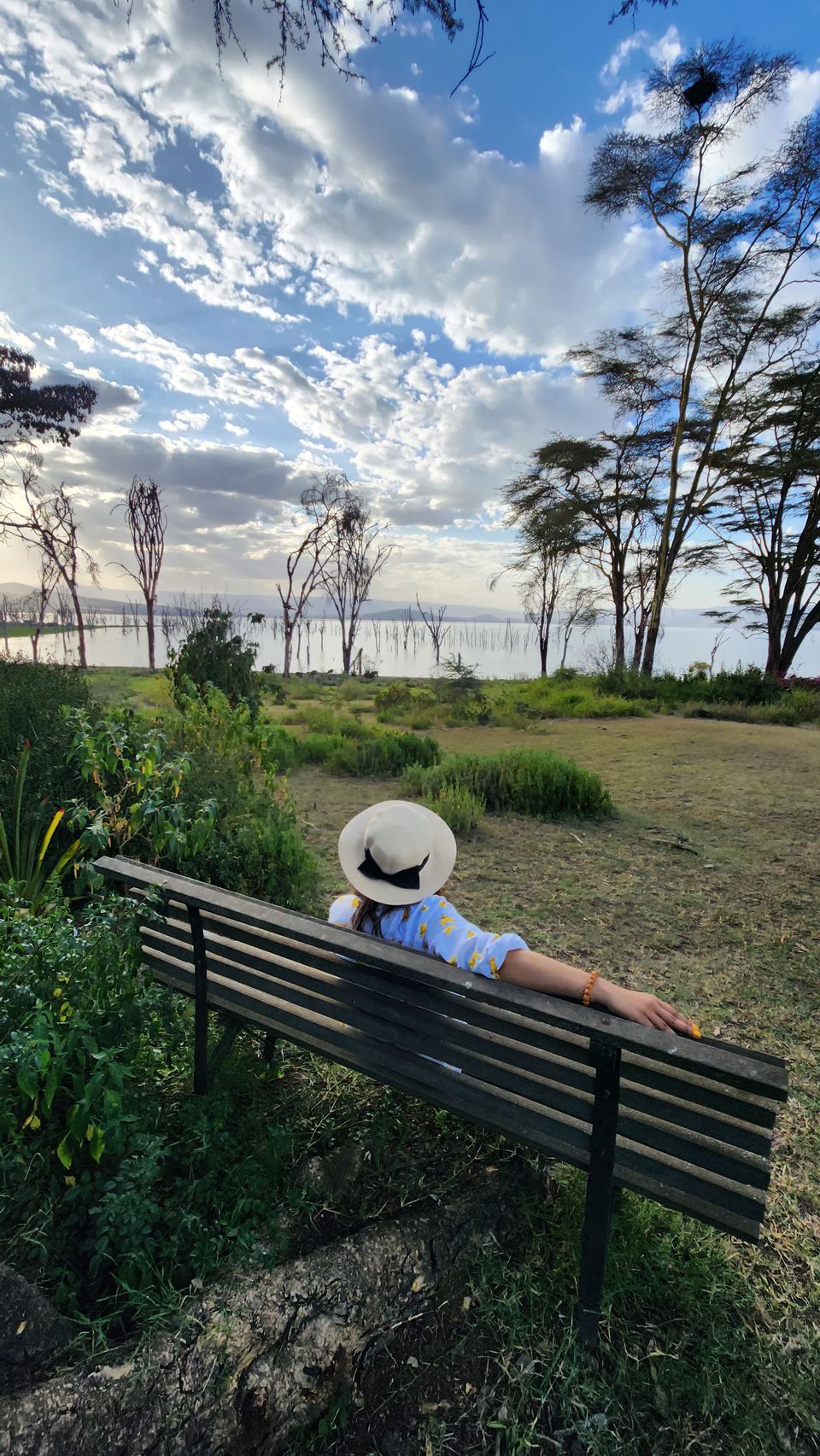 1. Visa- Kenya has one of the most simple e-visa regime for Indians..just provide basic details regarding your trip, upload flight tickets and you will get the visa in your mail the next moment..although it says flight tickets are mandatory, but even if you dont upload, form can be submitted...but we uploaded confirmed flight tickets..visa fee was USD 50 pp paid by any credit card.
2. Flights- Flew with Air India direct flight to Nairobi via Ahmedabad. Immigration will be done in Delhi itself and you dont have to deboard in ahmedabad..its just refueling and boarding transit. Halt of approx an hour in Ahmedabad and then off to Nairobi in 6 hrs. Approx 30 pax boarded from delhi and majority from Ahmedabad, really impressed with Air India. Top notch service, tasty food (served 3 times), cleanest plane and smiling crew, no complaints and direct flights are usually preferred. Paid inr 50k pp for a return flight.
3. Docs asked for- While flying from Delhi, visa and vaccine certificate were asked for. Also mine was marked RR, so was taken to the customs. They just asked for currency bill. These RR checks have increased nowadays, so make sure to carry valid currency bills. People were made to sit there without genuine bills, so beware. While coming back from Nairobi, yellow fever vaccination was also checked, so get it done before flying. We got ours from Delhi ndmc by taking an online appointment.
4. Places covered- we covered Lake Naivasha(2n), Masai mara(2n), Diani beach(3n) and Nairobi(2n) during our stay.
LAKE NAIVASHA- We directly got an Uber from the airport to Lake Naivasha for almost 40usd for a 3 hour journey. Local vans (matatus) are also available but they are generally cramped and make many stops along the way..we stayed in an Airbnb on a farm near the lake and saw zebras, waterbucks, wildebeest and even hippos coming out of the water from our rooms itself. We were greeted with the sight of animals grazing every single morning..did a boat safari and saw many birds and hippo families. Town was around 15 kms away but there is public transport available to commute. Also uber and bolt are widely used and accepted. Cost of apartment- INR 7k per night.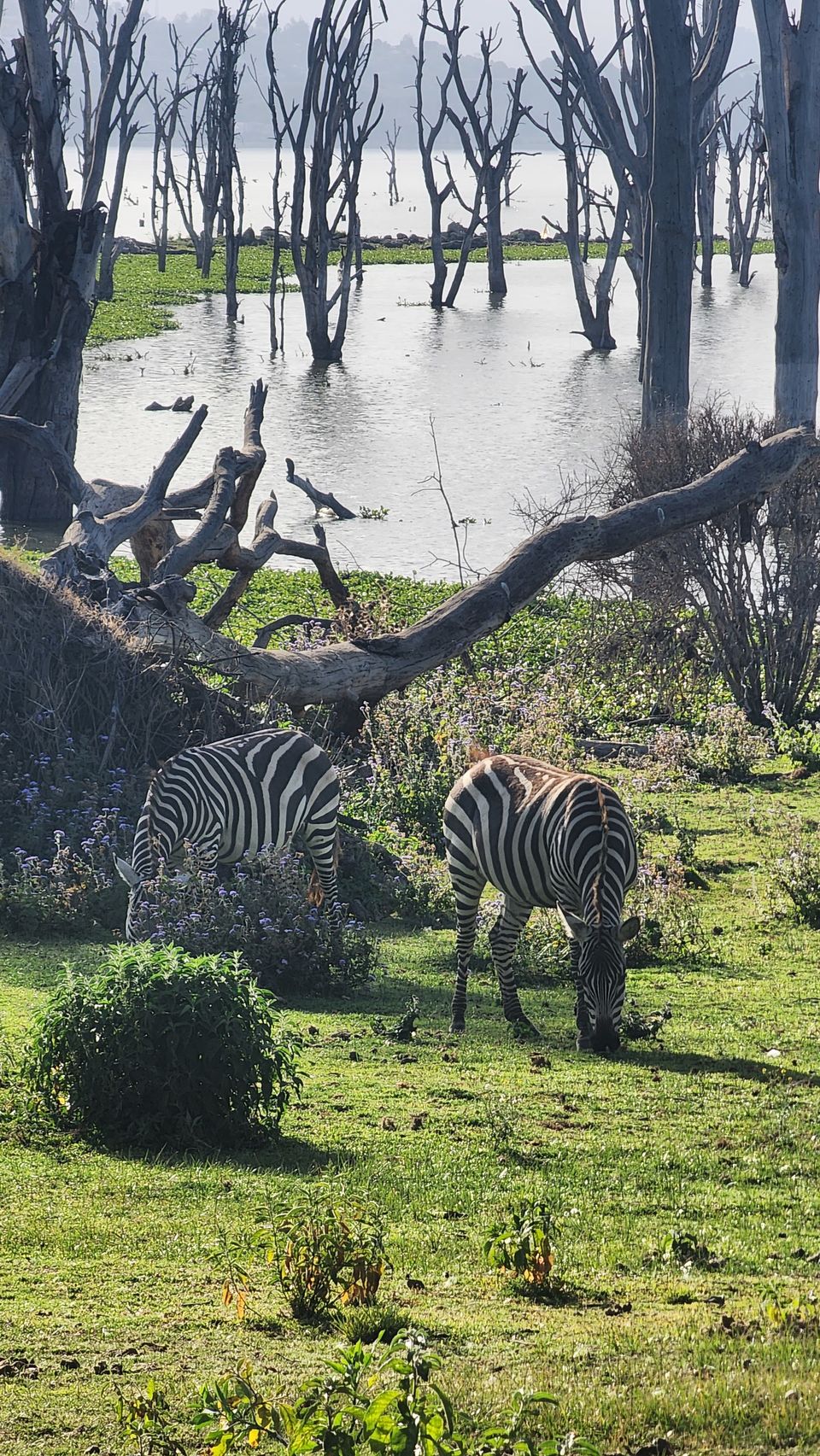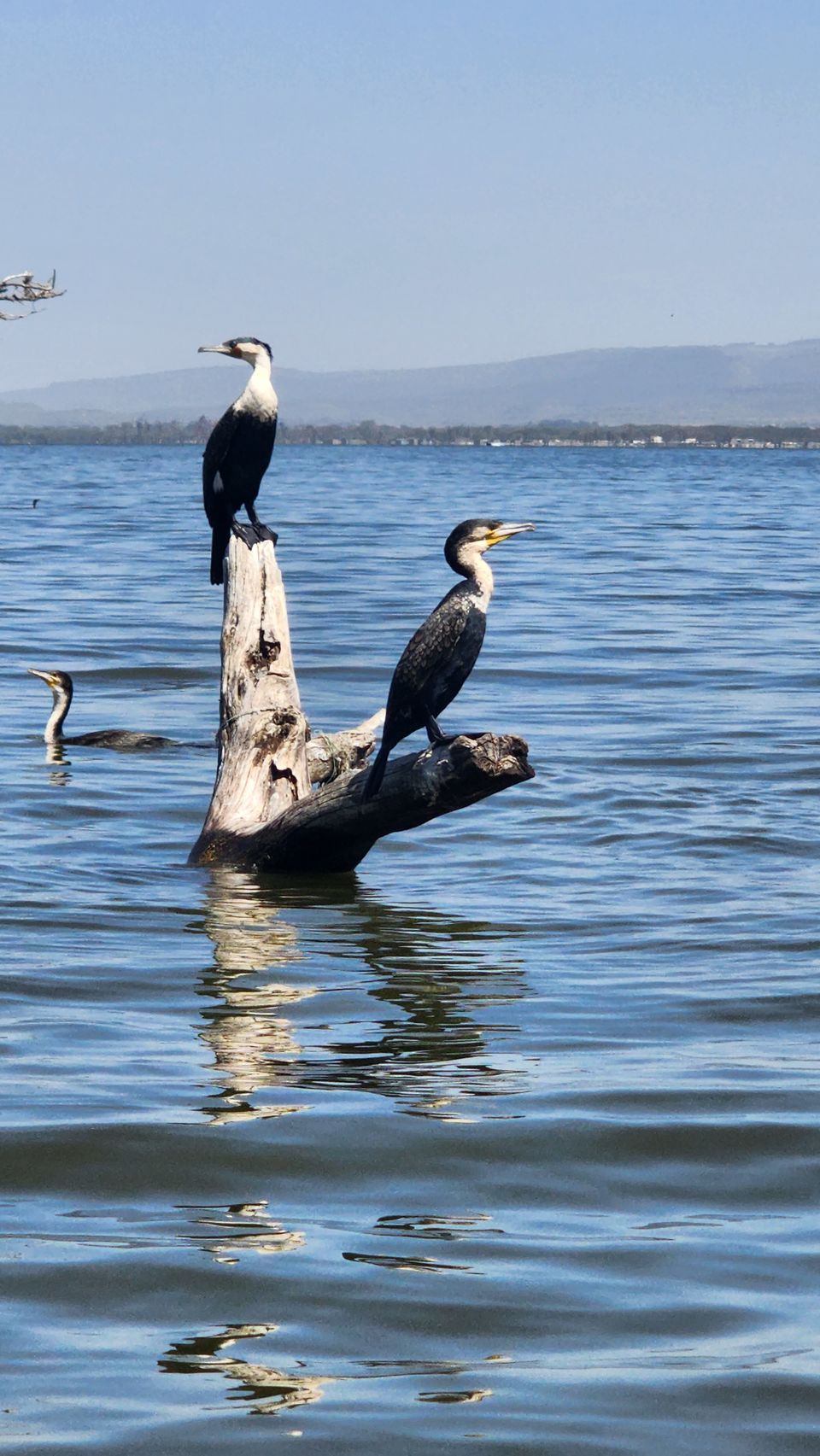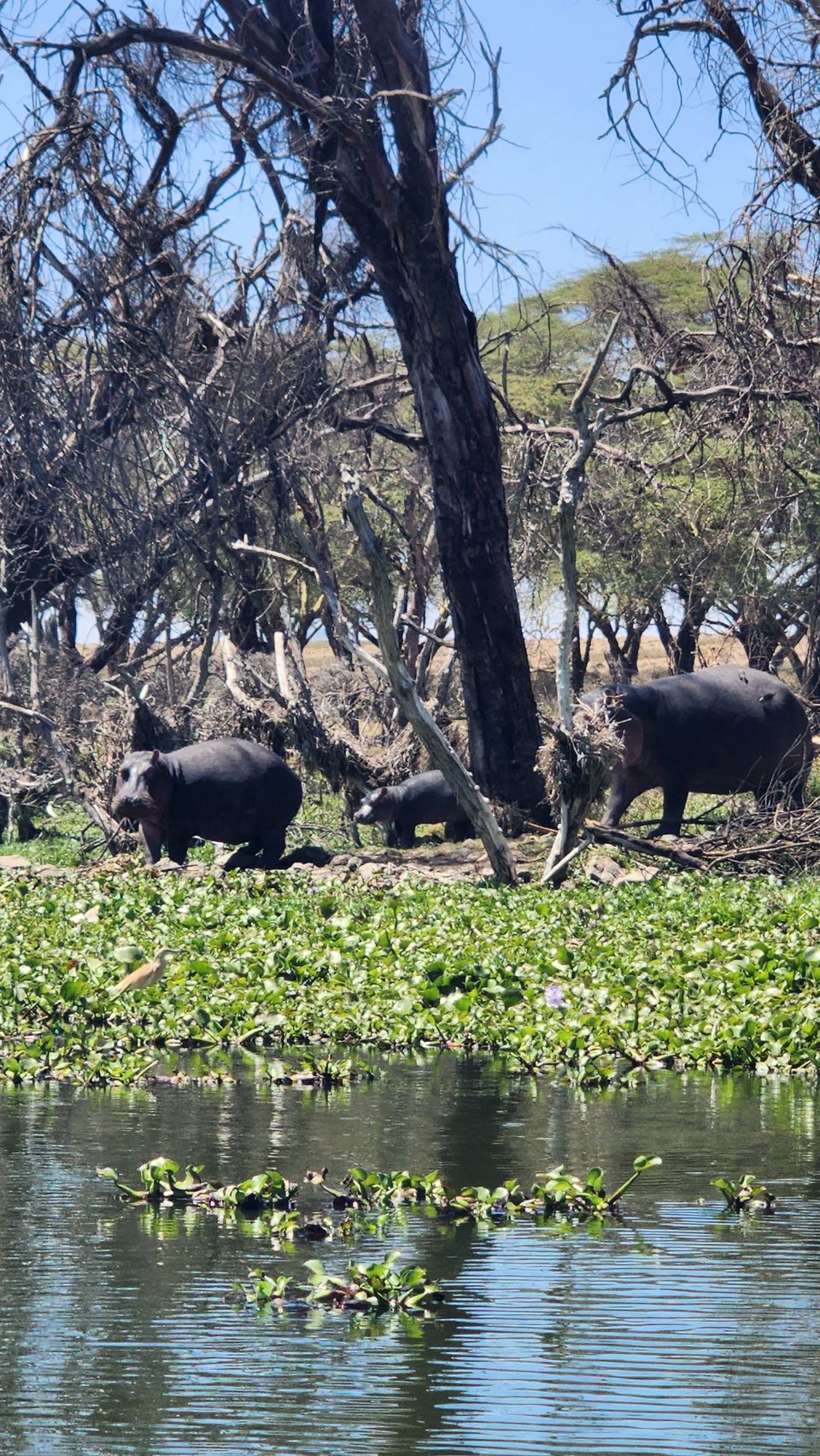 MASAI MARA- The highlight of out trip. We booked a budgeted safari with Enchoro camp situated just outside the park. Paid usd 400 pp for a 2 night 3 daya safari including all game drives, accomodation, meals and pick up and drop from lake naivasha/nairobi. We saw 4 of the big 5 animals up close in our reach, except the rhino which are usually difficult to spot cheetah with his kill, lion family with a kid, lions mating, lions with kill of a pumba, leopard hunting, ostrich, buffalos, elephants, zebra, girrafe and what not.
If you choose to stay inside the park, there is an additional fee of usd 70 pp per night, which I felt can be avoided as you will be in the camps only for sleeping. So we saved straightaway usd 280 for 2 of us. Further, all the safari vehicles reach at the same spot as they all use walky talky for animal sighting. Sharing the number of our booking advisor, Roselyne- +254715824557. We are vegetarians so veg food was easily available in all our meals.
DIANI BEACH- After spending 1 night in Nairobi, we flew to one of the best beaches in Africa, Diani beach. Its an hour drive from Mombasa and 1 hour flight from Diani. We flew directly to Ukunda Airstrip as we wanted to just explore Diani beach. Here we chose an Airbnb will a private pool hosted by an Indian family. This was a luxury property we chose for which we paid approx usd 200 per night, which we dont regret even for a second. One of the best Airbnb and host till date..you can search with Namaste Diani on insta. Diani beach is a stretch of 17 kms white sand beach with just wild winds all day long. There are various activities one can do like glassbottom boat, snorkeling and other water activities. But we decided to do a kite surfing session for usd 130 for a 2 hour session and it was one of my best experiences till date. Paddling in the water with a kite in your hand in an amazingly wild feeelig.
There are lots of veg food options available on beach side in decent cost. Also, we cooked most of our meals at our apartment only. Tuk tuks, bikes and uber are readily available in diani and nightlife is also pretty decent in diani but everything closes at 11pm.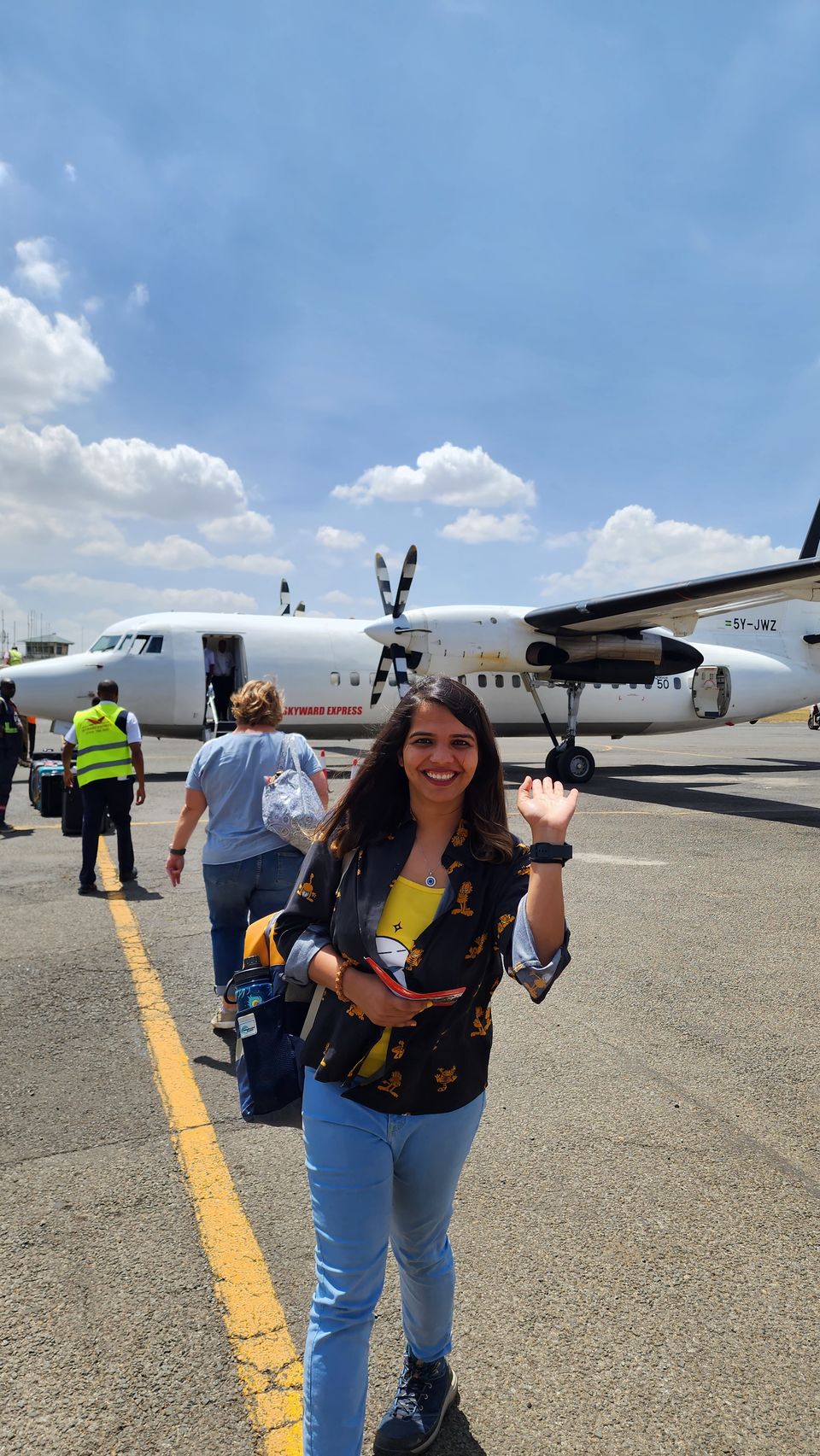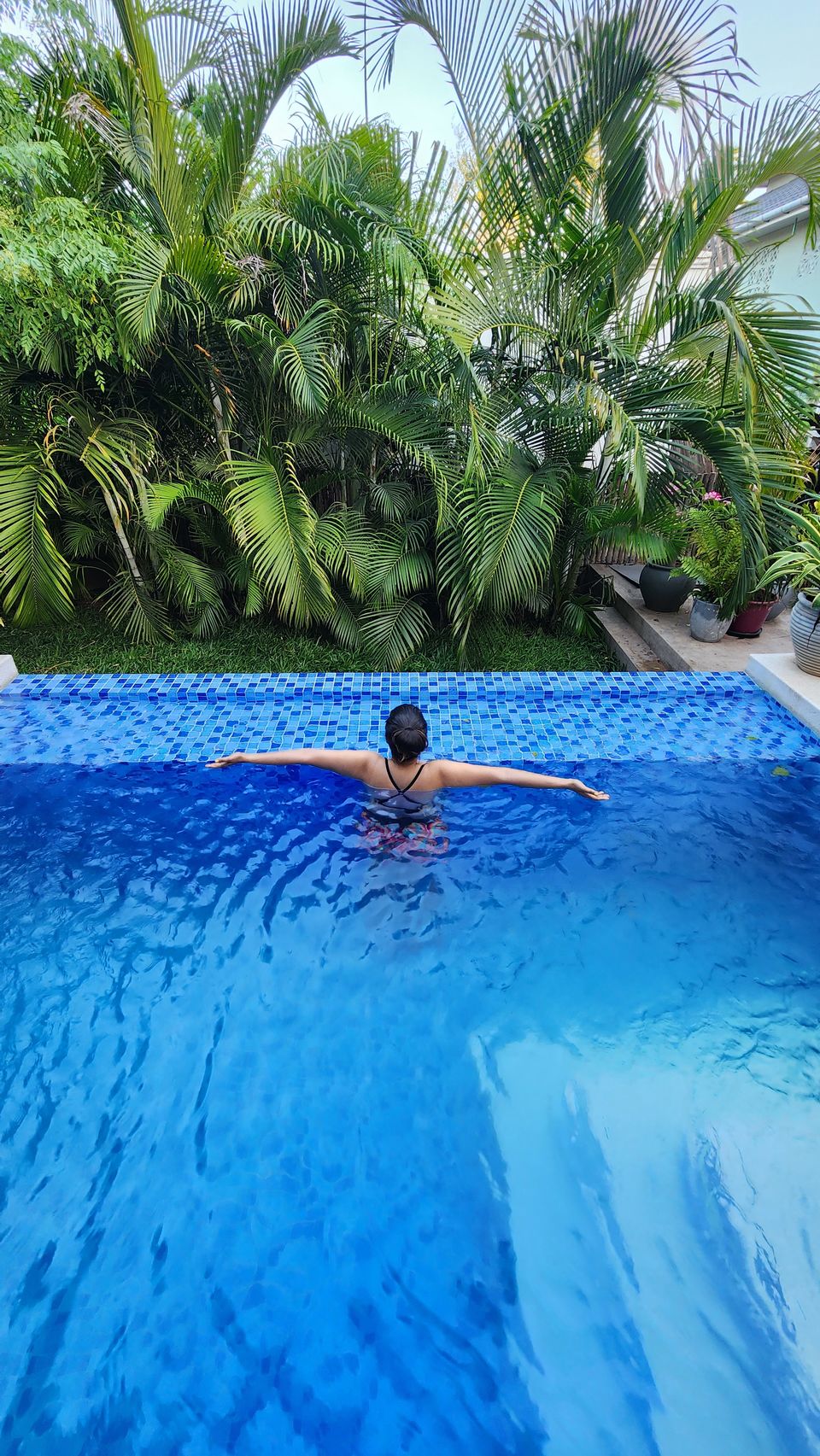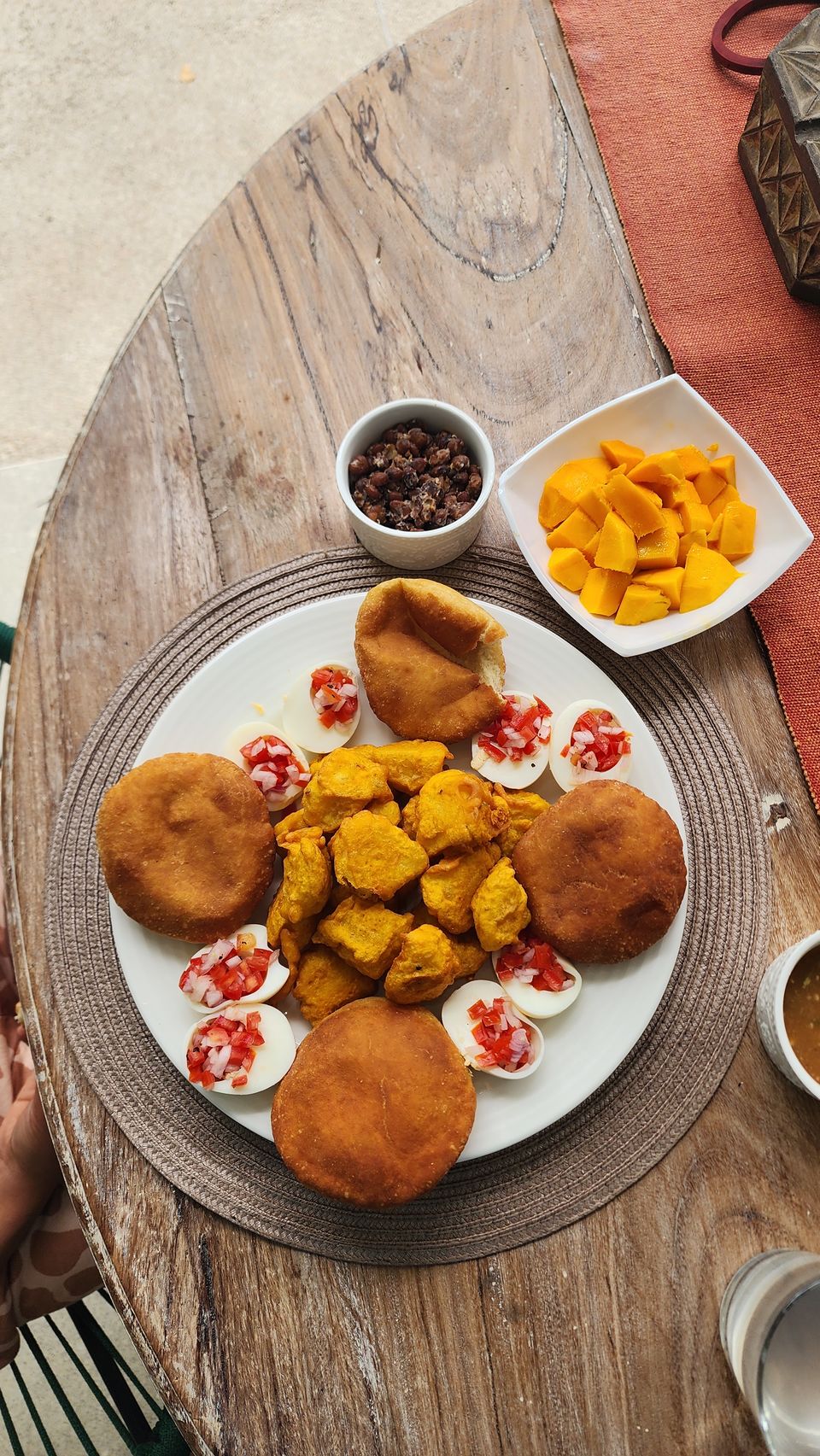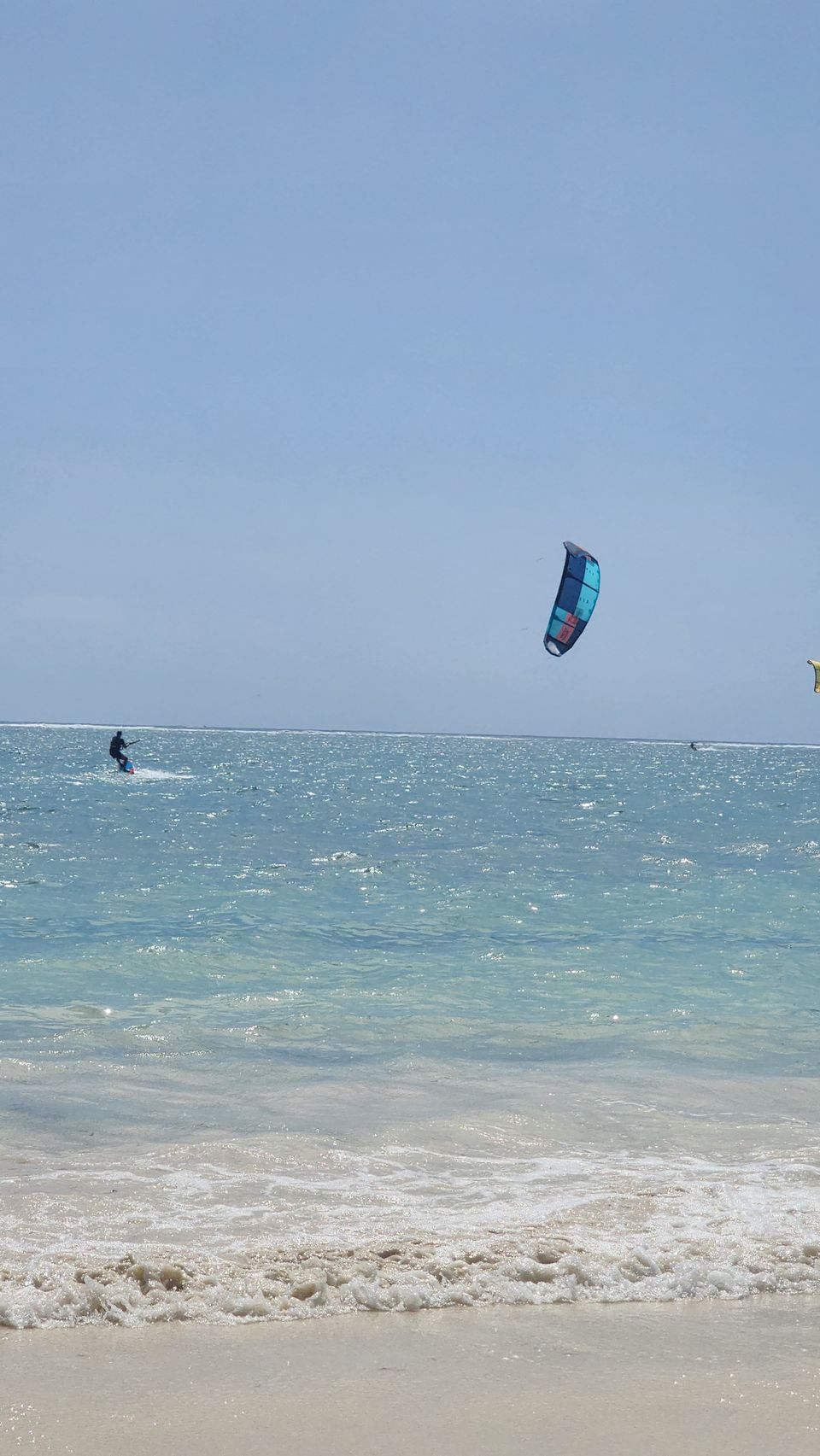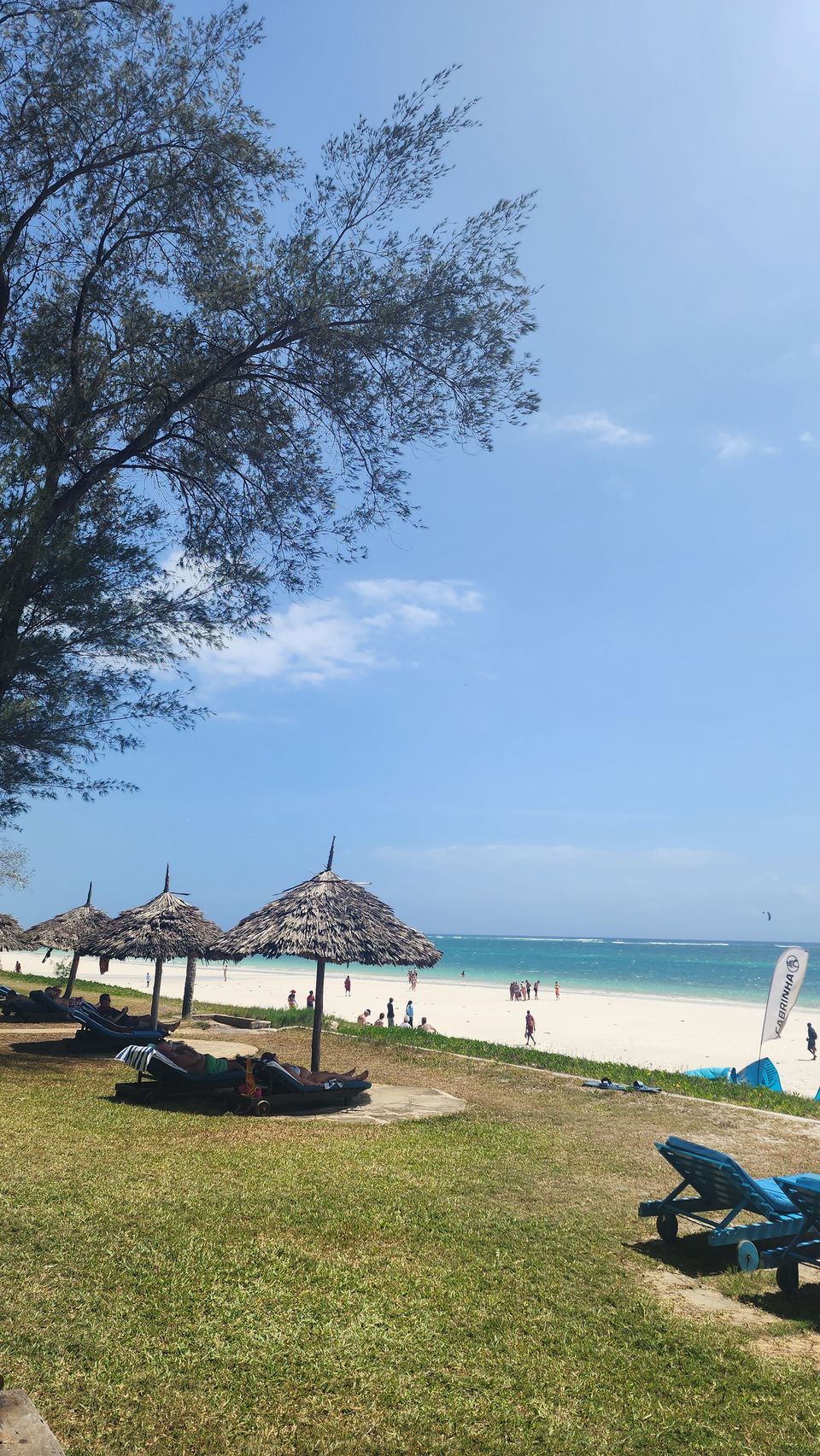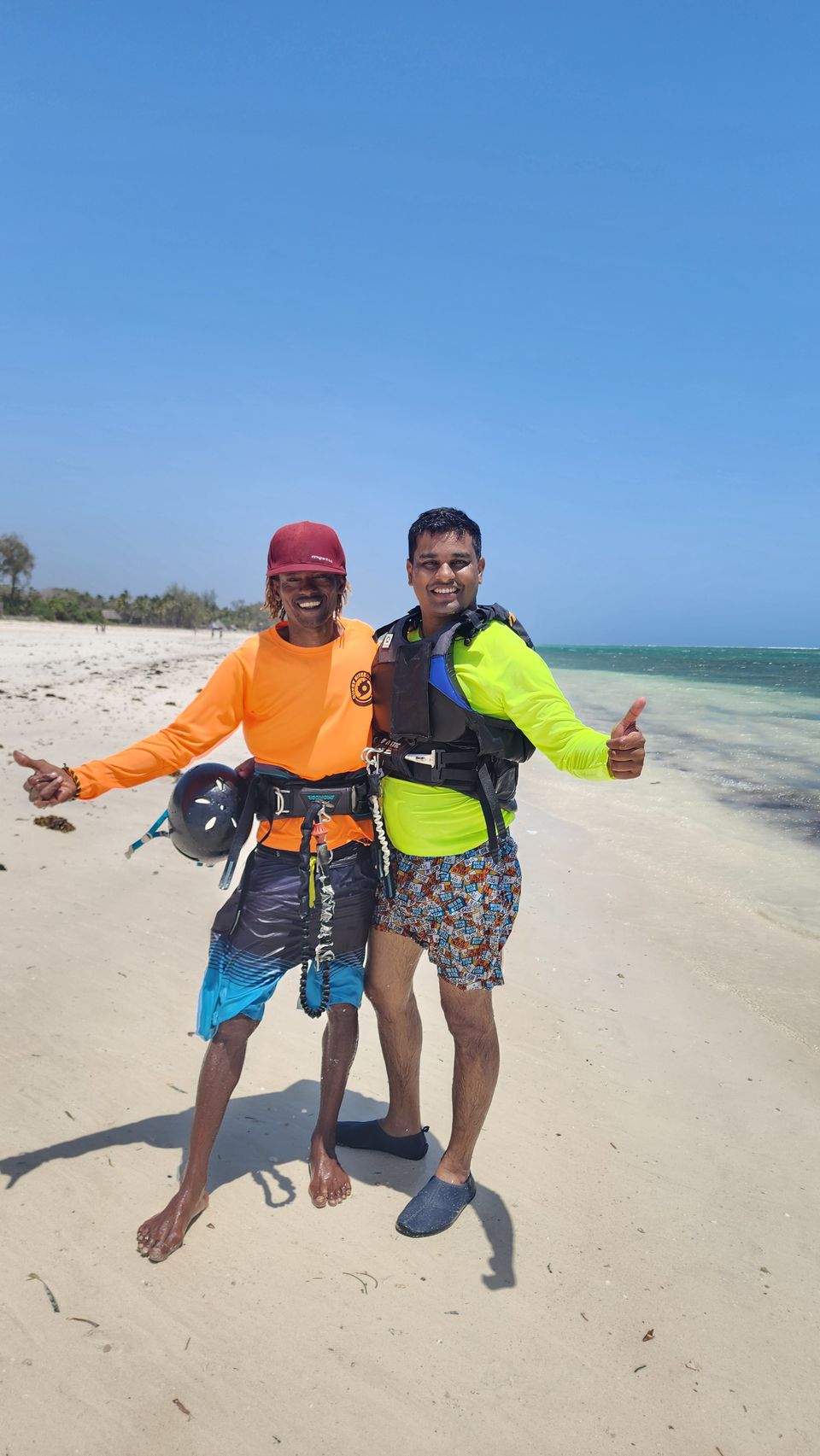 Kenyan people are generally very friendly and understand english pretty well. Also there are quite a lot of people of indian origin residing in Nairobi.
Day 1: Arrival in Nairobi and transfer to Lake Naivasha
Visit Crescent Island: Through Sanctuary Farm, you can access Crescent Island, where you will find a perfect spot for walks and picnics. Crescent Island boasts an abundance of game and is one of the very few places in Kenya where you can go on a walking safari with wild animals. With incredible views around the lake and the local mountain ranges you can spend a whole day out here. Do take a blanket and a picnic, it really is a little paradise! Contact – 0759636468
Best restaurants to visit: Carnelley's has a fantastic menu at very reasonable prices (nothing more than $10) You must try their feta, burritos and coriander samosas. Great little fireplace and a darts board and ping-pong table to entertain.
Matteos: Authentic Italian cuisine at modest prices in a convenient setting. They also do take aways.
Day 2: Lake Naivasha
Visit Hells Gate National Park, the most interesting parts of this park is the gorge, which is home to several hot springs. Do make sure you take a few eggs to boil! They will be the best eggs you've ever eaten, in a very unique setting. You can take a guide down the gorge for about 1,500/=. It can be a difficult climb in some places. At the entrance junction to the park you can hire bikes from the locals for 500/=. The ride takes about 1.5hours to the gorge, about an hour down the gorge and then 1.5 hours back to the gate if you take a direct route.
Day 3: Lake Naivasha to Masai Mara
Kick start your safari after being picked up from your hotel/residence in Naivasha in the morning at 9:30 am. Then proceed down to the great rift valley view point where you will get to stop and view beautiful vast escarpment of the rift valley. From here you will descend down the escarpment as you head down south to Narok town, then to Maasai Mara National reserve and arrive at the camp in time for lunch. After lunch then proceed for an afternoon game drive where you get to see the famous wildebeest migration crossing the crocodile infested waters of the Mara River from the Serengeti in Tanzania into the Masai Mara in search of greener pasture. This is a phenomenal that has been inducted into the Wonders of the world as it is a beautiful natural occurrence a once in a life time must see/ have experience, as it only happens between the month of July to September. Dinner and overnight at tented camp.
Day 4: Masai Mara
After breakfast leave the camp for a full day game drives in Masai Mara, explore the parks amazingly with high concentration of wildlife. This game reserve is Kenya's finest wildlife sanctuary including migrants, well over 450 species of animals have been recorded here although July, August and September are the months when the Mara plains are filled with migrating wildebeest and zebra, there is also resident wildlife year round. The famous Maasai tribesmen live within the dispersal area of the game reserve lunch is serve in the park then return to Enchoro Wildlife Camp for dinner and overnight.
Day 5: Masai Mara to Nairobi
An early morning game drive in Masai Mara followed by late breakfast then departure to Nairobi stopping sporadically for the breathtaking panoramic views of the rift valley and adjacent landforms. The tour ends in Nairobi in the afternoon. After which we were dropped at your apartment.
Visit Moi Avenue: It is one of the oldest roads in Nairobi. You can find many notable attractions here, like the Hilton Hotel, Jeevanjee Gardens (an open garden that serves as a resting area for people), Kenya Cinema, and Khoja Mosque, among others. If you want to explore some of the best streets at night when it is buzzing with people, then you can visit here or take a drive down.
Or
Visit Maasai Market: It has some really traditional gifts – even if you are not looking to buy anything, it is certainly worth a look. The market sells lovely hand-made products and amazing paintings.
Overnight stay at the apartment.
Day 6: Nairobi to Mombasa (Diani Beach)
Take afternoon flight to Mombasa
Best activities to do on Beach- Kite Surfing
Best Places to eat: Nomad Restaurant – Italian/Cocktails, Leonardo's Restaurant, Jolly Bar Pizzeria
Day 7: Diani Beach
Visit Kaya Kinondo Sacred Forest
Any place which has 'sacred' in its name immediately sparks the imagination and this forest is no exception. You can only visit the forest with a local guide who will greet you when you arrive to the entrance of the forest. The forest is considered holy by the locals and the belief is that there are spirits residing throughout. The tour will take around 1.5/2 hours during which time the guide will explain the history of the locals and their attachment to this sacred forest. During the tour you will also learn about the different plants along the nature trail and the tour finishes with a wonderful dance performed by the locals. This forest is just 5km away from most of the hotels on Diani Beach which means that you can get back by mid-afternoon if you get started early.
Day 8: Diani Beach
Visit Colobus Conservation: Remains dedicated to protecting the endangered and very rare Angolan black-and-white colobus monkeys. Found only in very small pockets of forest south of the city, the species survives largely thanks the efforts of this project.
Relax and explore local market and beaches.
Day 9: Diani to Nairobi
Afternoon flight @ 2 p.m. to Nairobi
Bomas of Kenya: One of the best places to get a taste of the enormous cultural diversity of Kenya is at Bomas, an open-air museum and performance venue in Langata. Bomas of Kenya's main attraction is its daily traditional dance performances. These start at 2:30 pm on weekdays and 3:30 pm on weekends — perfect timing to stop. The performances last about 90 minutes and showcase music, costumes, and dance from all across Kenya — from the Masaai to the Swahili coast to the Ethiopian border to the foothills of Mount Kenya.
Day 10: Fly back home
Take afternoon flight to Delhi.
Hakuna Matata!!