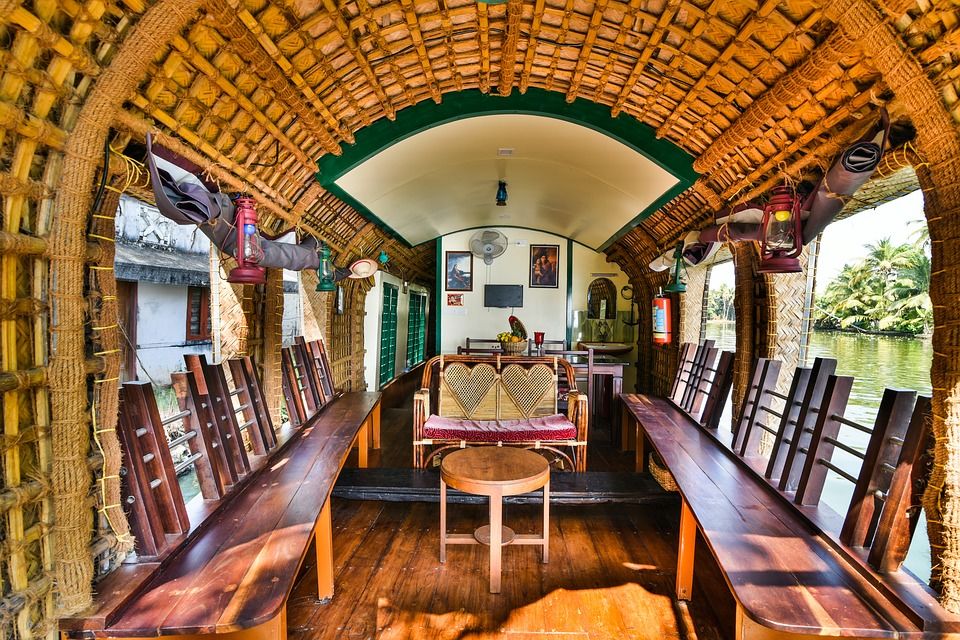 KERALA BACKWATERS TOUR:- Lagoons and canals; river islands and palm-fringed lakes; bamboo rafting; rice-barge houseboats; floating markets; ayurvedic massage, duck-rearing; cycling; cardamom plantations; elephants and bison; and more ...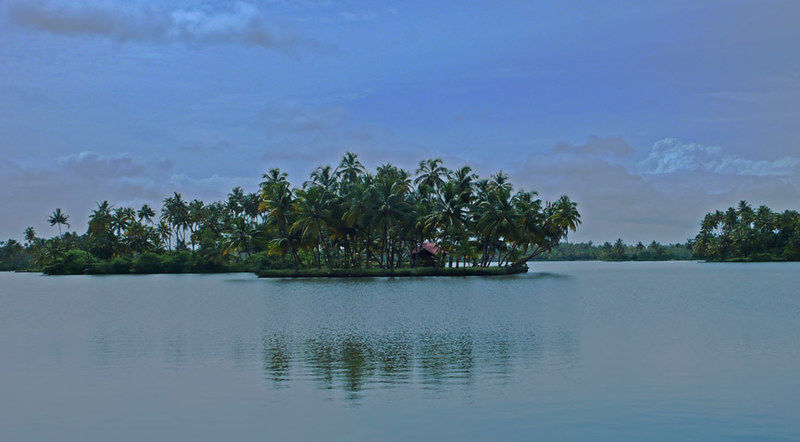 Kerala backwater
In Kerala Backwaters are lots of homestays where you can be reached only by boat. Make a phone in advance and the hand-paddled boat will cross the lagoons to meet us at the landing point. Go fishing with the local's guide, and they'll show you how to cook your catch into Karimeen Pollichathu, Avoli Fry and Neimeen Curry - accompanied by dosa and appam-egg roast.
It's these personal experiences in Kerala Backwaters Tour - pure and un-spoilt by commercial pressures - that make Kerala so special. Here, tourism is embedded in the local culture and reflects the peacefulness of that culture. They do things beautifully and enjoy sharing it with you.
This is a 14 days tour of KERALA BACKWATERS. All our trips are customized to fit your needs. We can mix and match according to dates, length of stay and the places you want to visit, although we prefer to do tours based on the major community projects we support. Note that we do not arrange air flights.
Visit Kerala Backwaters: 14 days / 13 nights
Kerala: (Cochin) Kochi, Houseboat, Alleppey, Periyar Day one and two of Kerala backwaters tour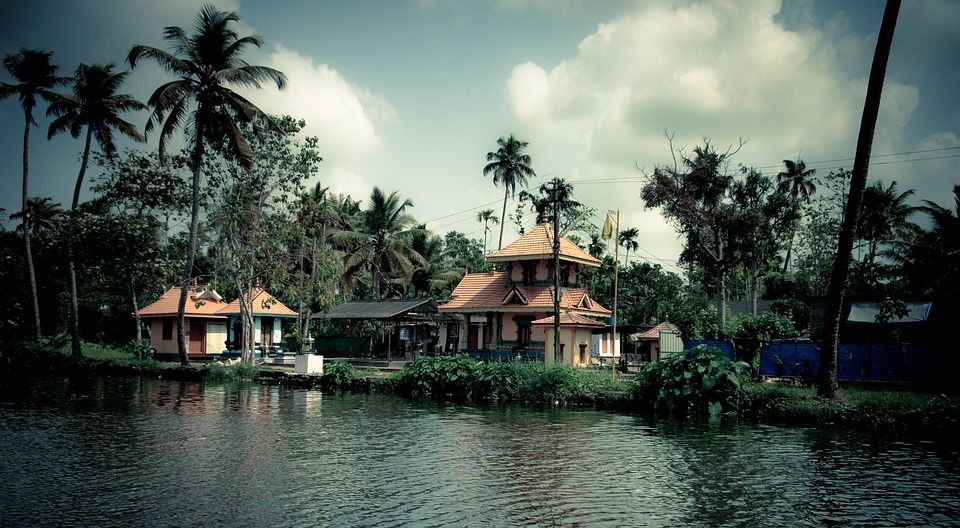 Backwater houses
Does your city come to Kochi? Set on a group of islands and narrow peninsulas, Kochi is a city of cultural diversity - winding streets, shady trees, Kathakali dances, modern Indian art, a 500-year-old Portuguese house, mosque, a small Jewish community with ancient roots - and the ferry back And boats on the front.
Once you are settled into your hotel, we can take strolls or three-wheelers to explore the city. You may also want to watch the city's Kathakali dance show.
Stay 2 nights in the city and explore Kerala Backwaters.
Day three of Kerala backwaters tour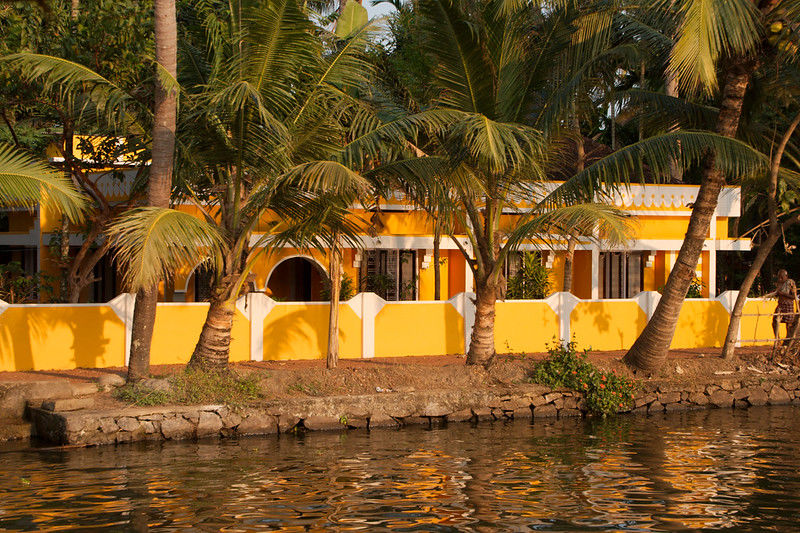 Backwater houses
We'll make our way to another homestay, just outside Kochi. Next homestay, in the village of Kumbalangi, is the home of a local person. Their home is built in traditional Kerala style and the garden slopes gently away into the backwater lagoons.
Surrounding the house are coconuts, areca nuts, mangoes - 12 varieties in all - pepper, pineapple, and mangroves, besides various medicinal plants. But the most prized place is a 200-year-old mango tree locally called "Chandankaran", which is incidentally the largest tree in the village.
SUPPORT ME BY VISIT MY SITE SAFARIHOLI.INFO
In the evening, we can visit a paddy and prawn farmer, Kerala Backwaters - and wander through the paddy fields.
Overnight: (1 night) stay in the homestay - a garden filled with coconut palms, peaceful, unspoiled, historical.
Day four of Kerala backwaters tour
Sunset at Alleppey
We'll take the 1½ hour train journey to Alleppey. On the station platform, you can buy a strong sweet cup of coffee, before bracing yourself for the journey in one of the ancient-looking carriages, doors hung open and slat across the window. Sit in the carriage and you'll hear the boys walking through calling 'coffee, coffee, coffee'.
Off the train, we will be met first by car, then houseboat on the Kerala backwaters. One of Kerala Backwaters' most luxurious forms of accommodation, the houseboat is a converted rice-barge. Reclining on cushions, you'll travel through the rivers and a labyrinth of man-made canals that flow through island paddy fields.
The life of the people who live here is centered on these backwaters - here women pound their washing, families brush teeth, men linger at the local 'chai' shop, and canoes and ferry boats scurry by.
Overnight: (1 night) on-board the houseboat at Kerala Backwaters. Lunch and dinner on board.
Day five to seven of Kerala backwaters tour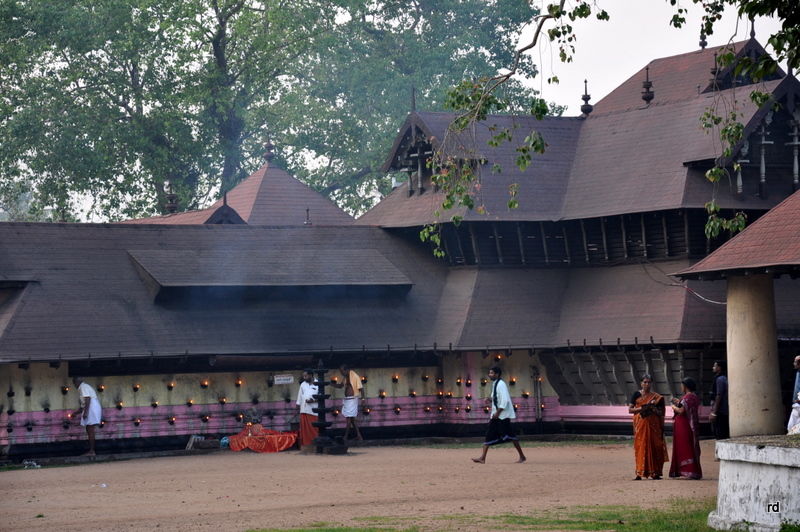 Bhagawati temple
We will be met by the 100-year-old wooden canoe (called a 'country boat') owned by a local guy and taken to his family homestay on Emerald Isle, an island of 400 homes
You can take it easy over the next few days - reading in the hammock, dangling your toes in the water, taking messages, and trying out the local tea shop at Kerala Backwaters.
Or - if you're feeling more active - you can take a motorboat to visit the fruit and vegetable market, the ancient Bhagawati temple or the local pottery factory; go cycling through the necklace of villages of Kuttanad; take evening walks or go bird watching through the paddy fields and homesteads; take fishing lessons, and learn to cook in the family kitchens.
Overnight: (three nights) Stay at Homestay - Warm family hospitality, courtyard garden, hammock, and nearby tea shop. the family farm offers rice, chili, coconut. A quick count at our fingertips and we estimate that a stay in the Emerald Isle directly supports the livelihoods of more than 15 families.
Day eight to eleven of Kerala backwaters tour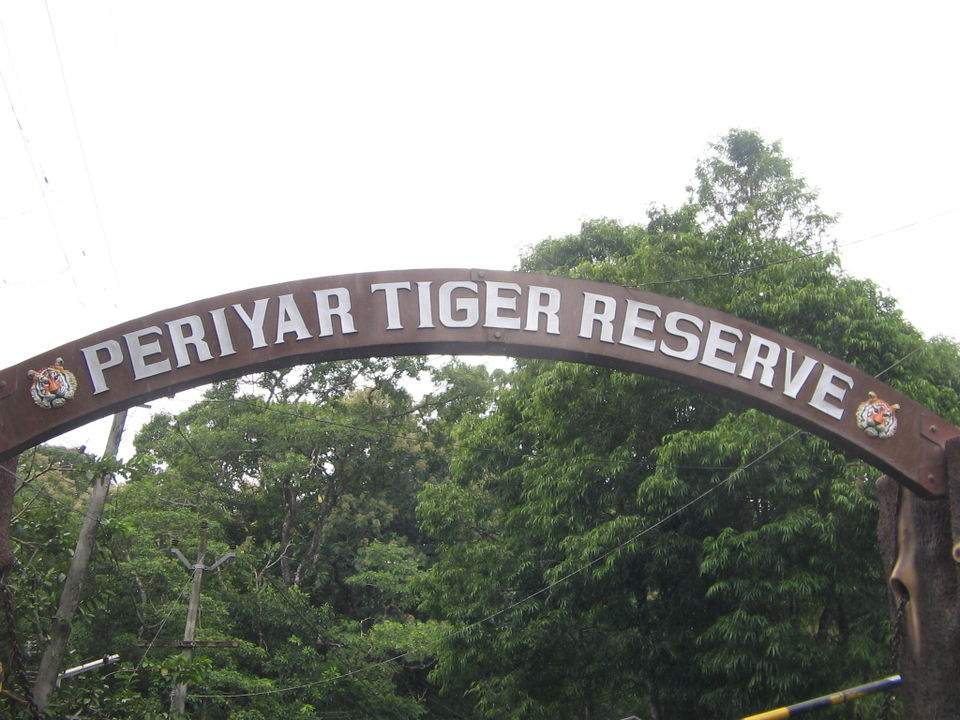 Periyar Tiger Reserve
We'll take the 5-hour drive to Periyar Nature Reserve and the adjacent - and wonderfully manic - pilgrimage town of Kumily. You don't need to appreciate wildlife to enjoy the area since the reserve and town have much to offer.
Periyar is a 777 sq km forested wildlife reserve at Kerala Backwaters - home to bison, antelopes, sambhar, wild boar, langur, elephants, and tigers. Run under the imaginative supervision of the Kerala Forest Department, it is also home to the indigenous Mannan community, who help conserve the reserve in exchange for income from eco-tourism.
Living in the outskirts of the reserve, they run many of the activities that we can do - trekking, bamboo rafting, night treks, elephant rides, and plantation visits.
The bullock cart ride is one example of the potential benefits of eco-tourism. Three months ago, the riders of the bullock carts were part of a 24-strong gang who logged the reserve for sandal-wood.
Just one sandal-wood tree can bring rich earnings for these people. With the security of income offered by the bullock cart rides, they have now become protectors.
The ride starts in Tamil Nadu, over the border from Kerala Backwaters. You'll travel by bullock cart through immaculately kept agricultural plantations - vanilla, mango, cotton, chili, beans, tomatoes, pumpkins, guavas, papayas - past women harvesting grapes, herons and kingfishers, a herd of mountain sheep, and men on motorbikes.
A quick picnic - before returning along the banks of the river, fringed by palms, and the sun setting behind the mountains.
Overnight: (4 nights) Bamboo Grove.
NOTE: If you enjoy camping, you'll like Bamboo Grove. The only visitor accommodation built within the protected area of the reserve, these traditional bamboo and mud huts are built primarily with local materials - cow-dung on the floor and woven leaf for the walls.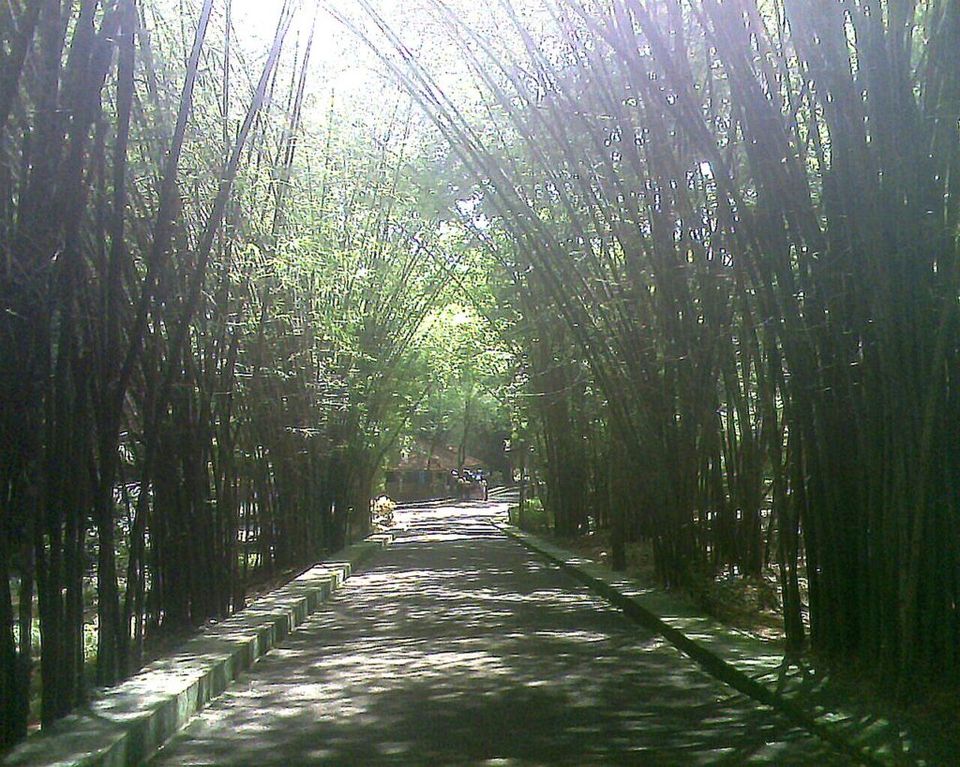 Kerala bamboo grove
You may be met by monkeys (doors should be kept shut), the shower is a bucket and jug, there's a tree hut for the children, and all food is freshly prepared in the kitchens 100 meters down the road. Income generated from Bamboo Grove is plowed back into the nature reserve and staff is from the locality.
OR
If you're a wildlife lover looking for something truly remote, you might instead want to stay in Gavi, also within the Periyar Tiger Reserve.
In the 1960s Tamil plantation laborers from the hills of Sri Lanka were repatriated to India. Gavi - a bumpy 2-hour journey into the rain forest - is one area where they settled, providing the labor force for the surrounding cardamom plantations.
Large herds of elephants, bison, deer & the big cats roam freely at Gavi and the forests are home to over 260 species of birds-the Malabar Hornbills, Sunbirds, woodpeckers, Kingfishers and myriads of Mynas, Drongos, Cuckoos, and Bulbuls at Kerala Backwaters.
You can take lazy strolls (making sure you are in the company of your guides always - lots of elephants around), go rowing on the boat in the lake or trek for hours. For the more adventurous, there's a program of camping in the wilderness at Meenar, or to Valley View with its spectacular views of Chenthamara Kokka-the deep ravine and the dense forests down below.
Overnight: (4 nights) Stay in hotel at Gavi - There are lots of hotels with western-style building with a communal atmosphere.
Overnight camping in the forest is also available at Kerala Backwaters.
Day twelve of Kerala backwaters tour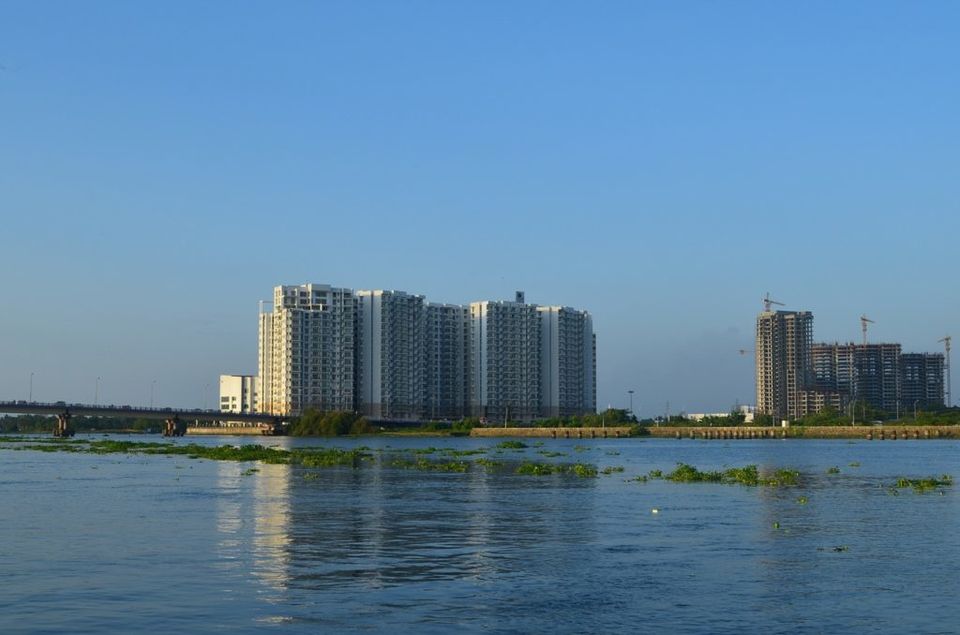 Kochi backwater buildings
We'll make our way back to Kochi in the afternoon for an overnight stay near the airport. On our way, we'll stop off at a local ancestral home, 120 years old and hidden amongst the trees.
As guests, we'll take our lunch with the owner's family who lives in the house take a local drink called toddy and go for rest. For exercise, we can take a quick tour of the local rubber processing factory that helps provide a living to small-scale producers in the area.
Overnight: (1 night) Stay at the homestay in the night.
13th-day option to include Munnar, Kerala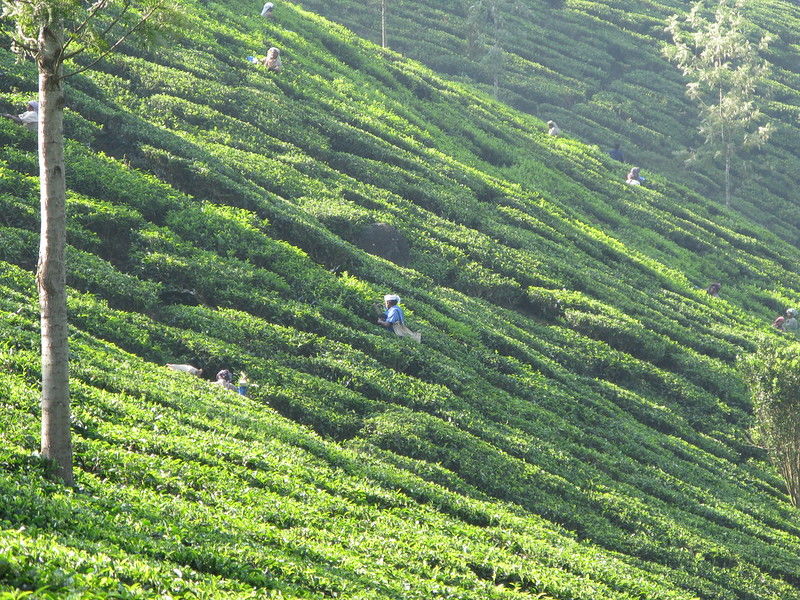 Munnar tea garden
Once a favorite summer resort of the British government, the hill town of Munnar is set amidst dramatic mountain scenery: craggy peaks, tall redwood trees, and some of the world's highest tea plantations. Activities include boating in Mattupetty Lake, a stroll around the plantations, trekking to the nearby mountain (Oomamalai), and visiting the wildlife sanctuary.
Overnight: Tallayar Valley - a three bedroomed colonial bungalow in a tea estate - is surrounded by these mountains and it is not uncommon to see wild elephants roaming the grounds here.
Day 14- Last day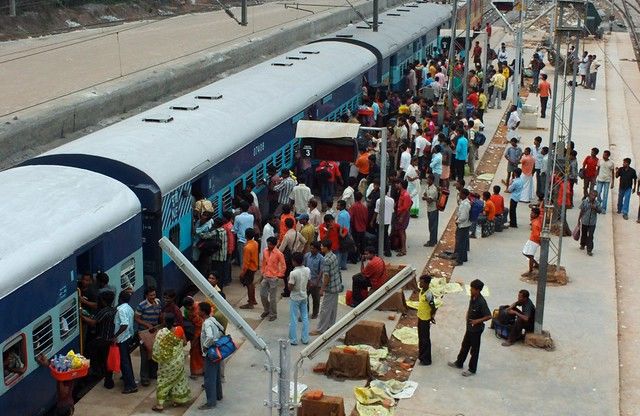 cochin railway station Kerala
Go to the airport/Railway station for your return home.
Cost: rs 55,000-65,000 approx $850-$950 for a couple. This includes all meals, an English speaking Indian driver, local hosts/guides, other travel costs. Some activities may have additional costs.