Periyar National Park and Wildlife Sanctuary lies in the area of Idukki and Pathanamthitta in Kerala – God's own country. It is South India's most popular wildlife sanctuary spreading across a 777 sq km; encompasses a 29 sq km artificial lake – Periyar lake, existing since 1895. The Periyar Lake lies at the heart of the sanctuary. Periyar National Park also known as Thekkady, is the oldest among the 27 wildlife sanctuaries in India. Known for its magnificent Indian elephants, there are many more animals to look out for like Gaur, Wild Pigs, Sambar, Barking Deer, Mouse Deer, Dole or Indian Wild Dog and Tiger. Good news for tiger aficionados is that there are now an estimated 50 tigers in the Periyar national Park which increases the chances to spot one (having luck on your side off course)!
Be there on the right time!The best time to visit Periyar is in between the month of October to June.
How to get there?By Air: One can reach here either by air with Cochin as the nearest international airport, which is around 140 km from here. Several international and domestic airlines connect the city of Kochi to major cities in India and abroad.
By Train: Kottayam (110 km) serves as the nearest rail head for Periyar wildlife sanctuary. Kottayam is well linked with various express as well as local trains across the country.
By Road: Kumily is the nearest town from Periyar which is well connected by road.
Go by the rules!There are some expectations from the visitors otherwise Reserve rules which have to be followed by all means to have the best visit. They are simple and in the best interest of animals as well as tourists. Some of these are stated below..
Follow the gate timing strictly ie; 7am -6 pm
Animal sightings are matter of chance. Be patient.
Total silence and discipline enhances chances of animal sightings
Traveling alone is prohibited especially in the Elephant Reserves
Do not wears colorful clothes or perfumes. Khakis, browns and greens are best suited for forests
Always carry drinking water
Where to rest?Periyar National Park offers a variety of stay options as well.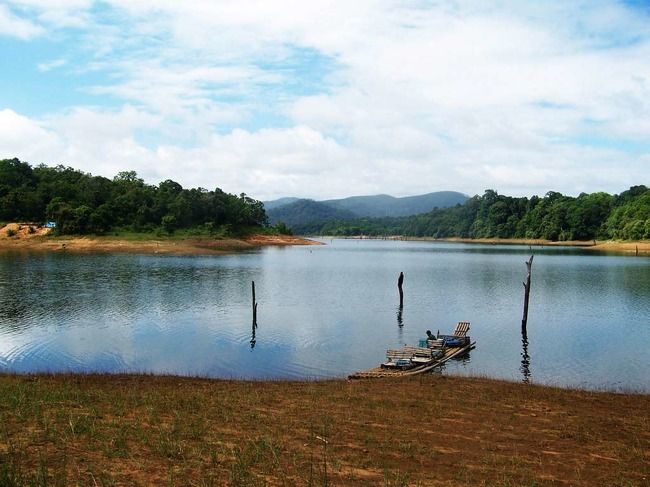 The Exotic Natural Grooves: To enjoy the ultimate close to nature experience, one should opt for the Bamboo Grooves. The ambience of Bamboo Grove provides the idle opportunity to listen to the whistling of bamboo culms, chirping of birds and the flow of small rivulets.
The Gorgeous Inns: Then there is the Jungle Inn which gives the opportunity to the nature lovers to stay inside one of the watch towers constructed inside the forests in the ambience of jungle with minimal creature comfort.
The Camps: For the adventure freaks, there are some good jungle camps easily available.
Exotic bamboo groves in Periyar National Park
Hotels and Resorts: Also, there are some hotels and resorts near by the reserve.
Tell me what to do?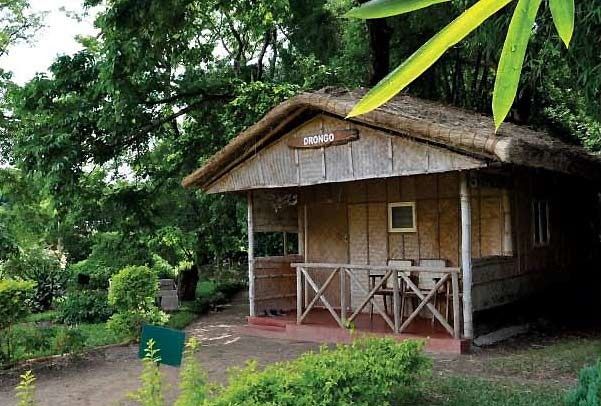 Boat Ride: The most fascinating thing to do at the Reserve is take a boat ride across the lake and try your luck with spotting wild life. It's an hour and half long boat ride and you might just spot some wild life. If you take the early morning boat trip, you will be mesmerized by the mists swirl over the water.
Bamboo Rafting: One can go for the amazing bamboo rafting which is a whole day activity and is quite famous. It starts at 8 AM and stretches till 5 PM and one can spot animals like elephant, gaur and sambar. It includes a three hour bamboo rafting and a three hour nature walk with breaks for lunch and snack.
Nature Walks and Hikes: Another way of exploring Periyar National Park is by taking a simple nature walk through the magical woods and connect by nature in an all together different one-on-one basis. It offers an excellent opportunity for bird-watching, spotting butterflies and other wildlife.
Tiger trail: Those who are daring enough to be out in the jungles during night and are ready to have an intimate experience with the untamed can opt for the tiger trail. It's the best way to spot the magnificent cat, Nilgiri Langur, giant squirrels and deer.
Elephant Rides and Culture Tour: For the ones who are culture enthusiast can go for an elephant ride and a culture tour. This will take you around the park and the Tusker Trail which is a great tourist attraction. One can come across the Mannans who are the oldest Periyar tribal inhabitants. They have been here since the 1940′s and have been living by fishing and cultivating here and explore the Tribal heritage Museum which had a spectacular display of the Mannan history and settlement, and revealed their practices, cultural events and rituals.
Bamboo Rafting in Periyar National Park
Also Border Hiking, Jeep Safari and Spice Trade Tour are some other different ways to explore the Periyar.
Why am I not there yet?! The serene Periyar LakePeriyar National Park is a great pleasure and is an ideal destination for anyone who loves wilderness. The massive and terrific blend of colors of fauna and flora, the calm and serene ambience makes this a perfect rejuvenation spot.
Towns and tourists hotspots nearby:Periyar National Park has a lot to offer and is a promising location for all the nature lovers.
Kumily: One can visit Kumily here which is around 4 kms from Periyar. This town provides a lot of tourist attraction with its beautiful surroundings and spice trade.
Gavi: One can also visit Gavi which is en route to Thekkady, one takes a diversion from the town of Vandiperiyar to travel there. Spread across the beauty of the Periyar Tiger Reserve, one can avail journeys through the vast expanse of the tropical wet evergreen forests with abundant animal sightings.
Vagamon: One can take a route to Vagamon to explore a curious blend of religious mysticism and European legacies, this hillside village is a haven of tranquility.
You also have the Cardamom Hills which give ideal scenic views. One can also enjoy the boat cruises and live in style in the Periyar Eden.