The forests in South India survive mainly along the Western Ghats. A cluster of protected areas lie adjacent to one another in the states of Karnataka, Kerala and Tamil Nadu and form a large conservation area known as the Nilgiri Biosphere.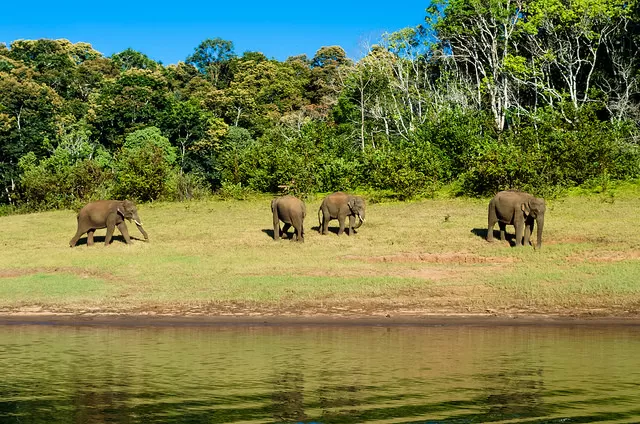 Set high in the ranges of the Western Ghats in Kerala is the Periyar National Park and Tiger Reserve. It surrounds the Periyar Lake formed by a dam across the Periyar River and covers an area of 775 sq. km. The dam across the river was raised in 1895, and the reservoir meanders around the contours of the wooded hills, providing a perennial source of water for the wildlife. The wildlife is viewed from motor launches on the lake and from watch-towers.
Herds of elephant, gaur, sambar and wild boar wander down to the lake side and can be observed from the motor launches. Periyar also harbours the leopard, dhole, barking deer, flying squirrel and mouse deer. Some primates found are the lion tailed macaque, Nilgiri langur and bonnet macaque. Among the reptiles are monitor lizards are seen basking in the sun, the flying lizards, flying snakes, the python and king cobra. The lake attracts birds like the darter, cormorants, grey heron and ibis, and can be seen perched on snags of dead-wood that dot the lake. The great Malabar and grey hornbill are often spotted together with fly catchers, blue winged parakeet, kingfishers, Orioles, ospreys, kites and the Malabar whistling thrush.
What to see and do
Boat Cruise on Periyar Lake

A popular activity, but if your ticket is not booked, reach an hour earlier. Definitely a must do, it takes you into the Periyar Tiger Reserve, with chances of spotting its wildlife. There are 5 departures, 7.30 am, 10 am, 11:30 am, 1.30 pm and 3.30 pm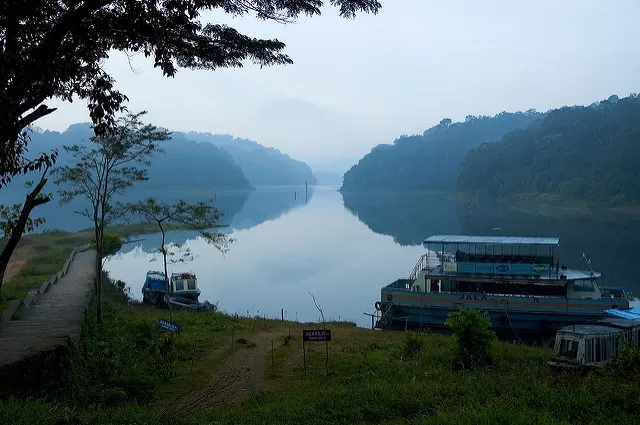 Nature Walk and Green Walk
A maximum 5 persons sandalwood protection, 4 km walk offering excellent opportunity of watching birds, butterflies and other wildlife through a range of habitats, offered between 7 am to 3 pm on different nature trails.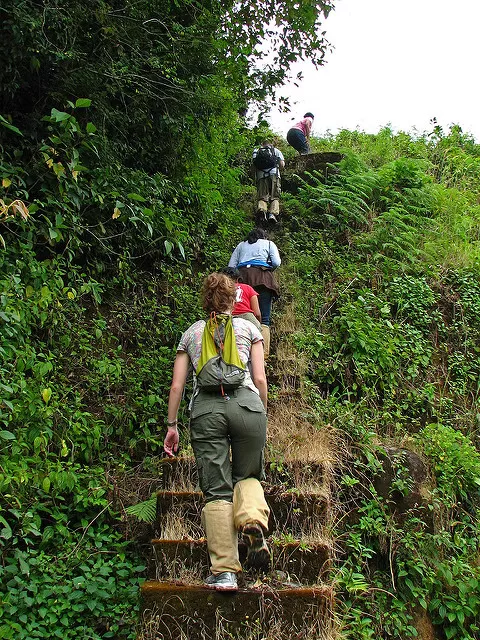 Clouds Walk
A maximum 5 persons guided trek of 4 to 5 hours, to trek to the Kurushumala hills, with local tribal guides. See the Cumbam valley, the escarpments of Mangaladevi, Kumarikulam and Periyar Fort. Spot wildlife, learn about the Mannan tribe at the Tribal Heritage Museum. Offered at 7.30 am and 1 pm.
Jungle Patrol
For up to 5 persons, Night patrolling in the fringes of the eco-development zone in the company of armed guards. The keeps smugglers at bay, and requires the discipline to walk in silence. Offered between 7 pm and 4 am.
Spice Walk
Natural herbs are widely used for flavour, and for medicines, preservatives and perfumes. Kerala produces nutmeg, cardamom, curry leaves, vanilla, tulsi, lemon grass, cinnamon, pepper, clove, ginger, turmeric, tamarind among others. Each plantation cultivates its own symphony of spices, so if you are interested in a particular spice, do enquire before your book your spice trail. Some worthy mention spice plantations are Abraham's Spice Garden, Kerala Spice Garden and Hindustan Spices & Herbals. Visit usually last 1 hour, and can be taken during the day. Prices vary from Rs.200 per person onwards.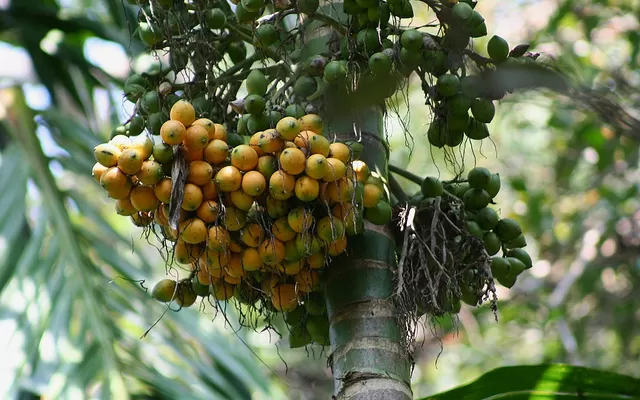 Border Hiking
For up to 10 persons, a full day walk from 900 m to 1300 m along the Park borders of Periyar Tiger Reserve. Spot wildlife and catch glimpses of lofty escarpments, watersheds and the panorama of the Cumbam valley. Offered at 8 am.
Off-Road to Gavi
Enveloped by tea plantations, Gavi rests in the buffer zone of the Periyar Tiger Reserve. The 40 km drive from Kumily passed through tropical forests, sprawling grasslands, cascading waterfalls and cardamom plantations. With more than 320 species of birds, Gavi is a haven for birdwatchers.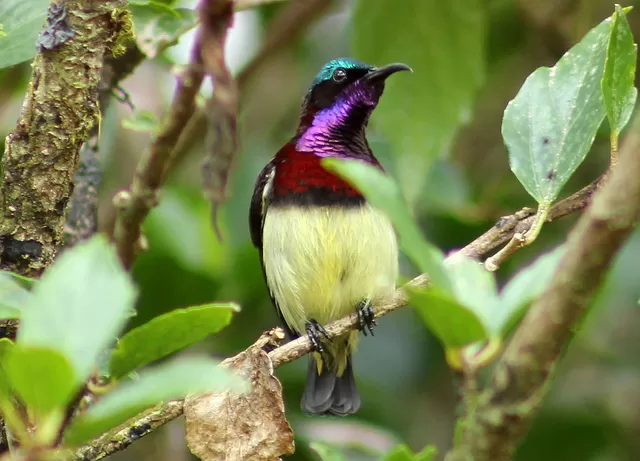 Developed as an ecotourism zone, Gavi is abundant with wildlife. One can go canoeing, visit a spice plantation and visit the cardamom factory. The trip is usually from 6 am to 4 pm, and can include meals. Prices vary from about Rs.1500 per person onwards, depending on the route, duration and inclusions. Rosa Mysticas Jeep Safari are among the better operators, however please do your own reasearch.
Kadathanadan Kalari & Navarasa Kathakali Centre
Witness a 2 hour demonstration of the martial art Kalaripayattu, among the oldest surviving fighting systems in the world, and Kathakali "story-play" in which traditionally male artists wear an elaborately colorful make-up, costumes and facemasks. Timings 5 pm. Ticket Rs.200 per person.
Visit Tamil Nadu
Trips into Tamil Nadu include walks, visits to waterfalls, temples, a local meal, bazaars, farms and more. There are various routes, and durations and price will vary from 3 hours at about Rs. 2000 onwards.
Bamboo Rafting
For up to 10 persons, a walk and rafting activity through the rich forest tracts of the Reserve. The rafting is of 3 hours duration. Enjoy panoramic views reflected on the lake, and spot wildlife. Offered at 8 am.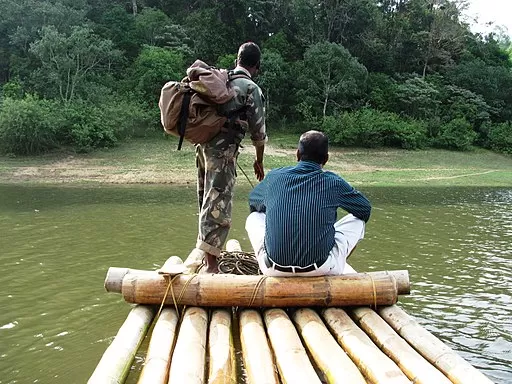 Periyar Tiger Trail
For up to 5 persons, an adventurous 1 night 2 days or 2 nights 3 days, camping and trekking program with once hardy poachers, now the protection force. Vegetarian meals, accommodation in dome tents and field toilets. Check what to wear and carry. The trails are 20 to 35 km. Offered at 7 pm to 4 am.
Jungle Inn
A 1 hour walk from the Tiger Reserve Gate, the 2 person cottage at Kokkara is available from 3 pm to 9 am. Meals are included. The highlight is walking through the forest at prime time, as the day closes, increasing your chances of spotting wildlife, including the elusive tiger.
Bullock Cart Discoveries
For up to 7 persons, experience the bird-life of sleepy village of Gudalur behind the hills of the Periyar tiger Reserve, in a bullock-cart guided by former sandal-wood smugglers. Observe how village culture is intrinsically shaped by farming. Crops include tamarind, onions, mangoes, sunflower, jasmine and vegetables. Offered at 6 am (pick-up) to about 2 pm.
Online bookings
Periyar Tiger Conservation Foundation
Periyar Tiger Reserve (not operational)
Leech socks are needed on walks during the monsoon.
Please re-check timings and prices locally, as they can vary season to season.
Complete silence and forest-discipline improves your chances of spotting wild life. Alcohol and smoking are prohibited. Avoid colourful clothes and perfumes. Carry your drinking water and medications. For long activities, check what is required of you.
When to go
We were in Kumily off-season and it still had a steady stream of visitors, but it was not crowded, just a we like it. Tourist season is from October through March. April and May are warm, June to August can be rainy and windy, with leeches, but ideal to see the water-falls ! Good, uncrowded months with fair weather are April and September.
Getting around
Locally you can hire auto-rickshaws, taxis and jeeps, however if you are staying in the vicinity of the Kumily Bus Stand, you can walk.
Costs
Prices will vary depending on the hotel, activities and meals you choose. A decently full mid-class holiday should cost about Rs.3000 per person per day.
Access
Kumily, the town of the Periyar Tiger Reserve is accessible only by road. A taxi from Trivandrum costs Rs.4500 one way. One can also reach from Kochi and Madurai. All three cities have airports and railway stations, with Madurai and Kottayam being the nearest. Kochi and Trivandrum are about a 7 hour drive, while Madurai and Kottayam take about 4 hours.