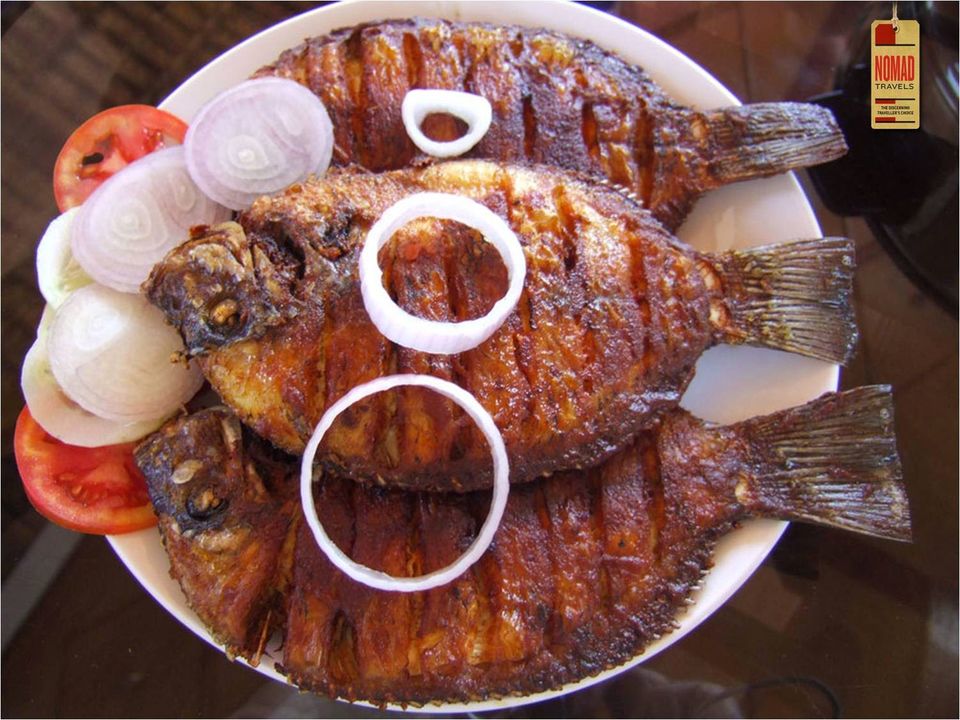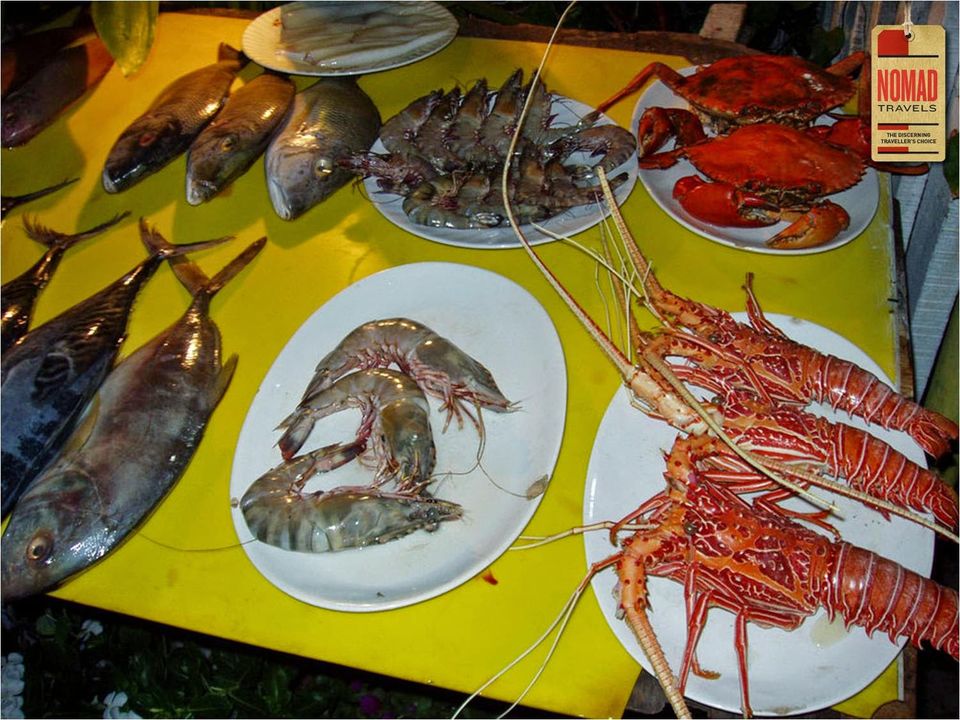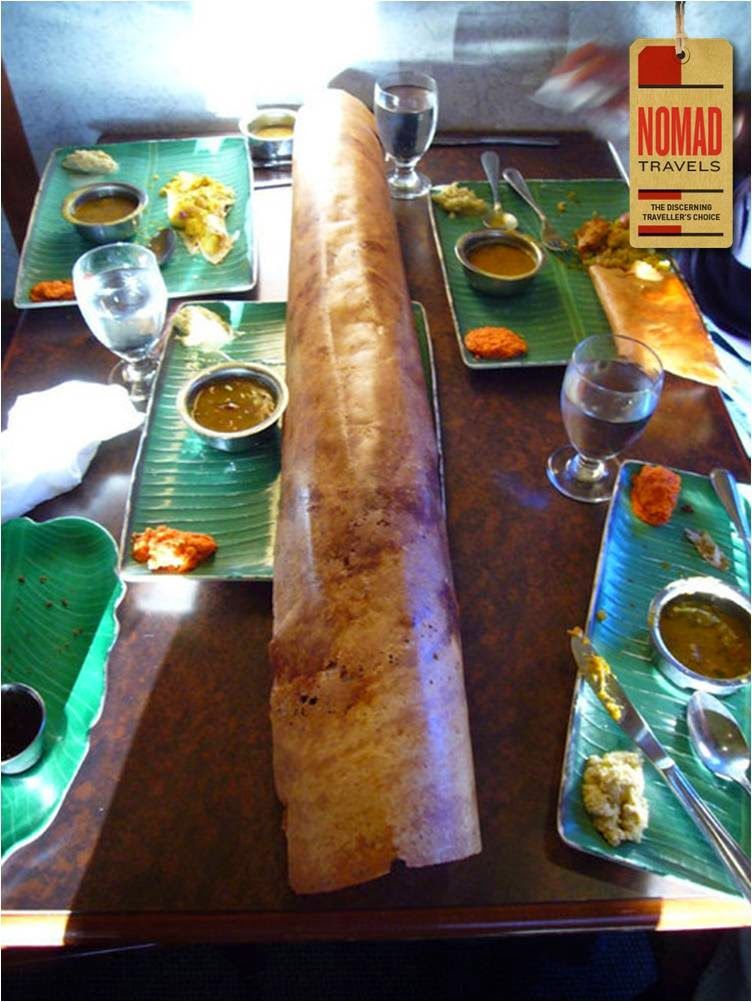 Kerala has been a major hub of the global spice trade for thousands of years now, luring traders and merchants to its shores from as far back as 3000 B.C., and from lands as far away as Egypt and Portugal. And even today, Kerala's cuisine is a matter of national pride, counted among the best in the world. So we've put together a tour that offers some insight into the South Indian state's rich food heritage, and we've thrown in sightseeing tours of ancient monuments, an overnight houseboat cruise on the Kerala backwaters and a trip to thePeriyar National Park in Thekkady to spot elephants and other wildlife. Read on for a mouthwatering journey through 'God's own country'.
The tour starts in Cochin (now Kochi) on the southwest coast of the Indian peninsula, an ancient port city that has been occupied and colonized by the Portuguese, the Dutch and the British, all having been attracted here over the centuries by Kerala's wealth of spices. It's fascinating to see all these multi-cultural influences in Cochin's culture and landscape today- there are even Chinese fishing nets and India's oldest Jewish synagogue! You should walk around Fort Kochi by the sea and see the old colonial architecture. You could even visit theSt. Francis Church where Vasco da Gama was first buried. And you've simply got to have the seafood here- it's ultra fresh. There are a bunch of good places to eat around Fort Kochi. And if you like, you can even buy your fresh seafood at the market and bring it over to one of the "You buy, we cook" shacks, and have it prepared according to your tastes. You can also visit a home where you'll be given a demonstration of traditional Kerala cuisine- and of course you'll be fed too. A freshly grilled fish served on a banana leaf is one of the most gratifying joys of life… We'd suggest a minimum of 2 nights in Cochin, after which you can go on southwards to the village of Kumarakom- generally a pretty chilled-out destination, but if you're there around the time of Onam, Kerala's harvest festival, you'll get to witness a special treat. Every year, sometime in September, Kumarakom hosts a highly charged boat race, with vessels of various sizes and shapes competing for prizes. It's a pretty thrilling experience and the atmosphere at the time of the festival is electric. Kumarakom is essentially a collection of small islands on the Vembanad Lake. This is one of India's largest lakes and is a popular backwater destination, 60 km from Cochin. It has a lovely bird sanctuary to explore and its lush tropical greenery is very easy on the eyes… and rejuvenating for the soul! A special demonstration of local delicacies can be arranged with your hotel chef. And the next morning, you can hop aboard your houseboat for a laid-back cruise on the famed Kerala backwaters. Simple, traditional food will be freshly prepared and served on board as you drift past families of ducks, rice paddies, tiny lakeside fishing villages, and more coconut trees than you can possibly conceive.
The overnight cruise brings you further south to Alleppey (aka Alappuzha) the next morning, an ancient town with a navigable network of canals, backwaters, lakes and sandy beaches. It's also famous for its delicious payasam, a sweet rice pudding. Like Kumarakom, Alleppey too is a laid-back destination where the main occupations are agriculture and fishing- though it's also a major centre of Kerala's coir industry. And, like Kumarakom, it also hosts an intense boat race (on the 2nd Saturday of August every year). There are some lovely places to stay at in Alleppey, including the Punnamada Resort and the Nova Holidays Homestay. Hang back and relax if you like, or drive on 150 km to Thekkady, home of the Periyar National Park, at the eastern fringes of Kerala. The park has a unique and enchanting topography, with the Periyar Lake carving its way through the heart of the forest. Submerged trees that rise up above the surface of the lake give the place a surreal quality. You can take boat rides on the lake to see the animals that come to its shores, including elephants, bison, tigers, deer and crocodiles, besides a large variety of birds. And then there's the charming Spice Village, a resort built as a tribal village, nestled in the Cardamom Hills near the main entrance of the Tiger Reserve. You can stay here during your visit to Periyar, trek through the forest with naturalists, raft and take boat rides on the river, take a bullock-cart ride through the countryside, and much more. The other great thing about this resort is that it's very eco-friendly, using solar power, natural, organic products and locally sourced produce. Besides all this, the Spice Village has its own plantations (the region is renowned for its abundant spices) and you can learn about the art of growing and cooking with spices with the resident experts. And proactive cooking sessions with the chefs give you the chance to cook your own dinner, using your new-found knowledge!
If and when you're ready to leave, you can drive to Cochin or to Madurai (both approximately 150 km away) to catch your flight out.