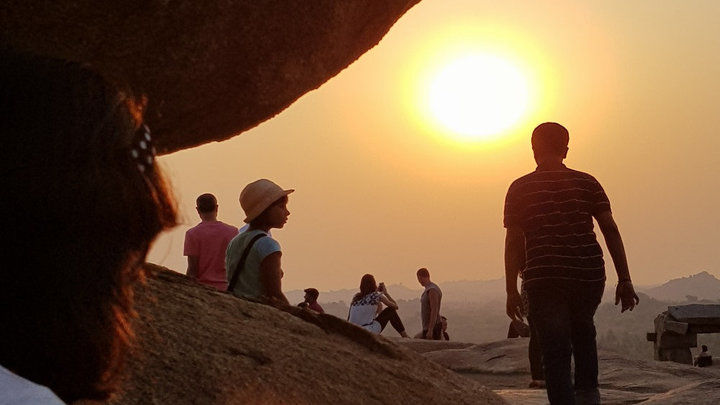 While thousands of tourists may have already explored the popular tourists destinations of Taj Mahal, Red fort, Hawa Mahal and backwaters of Kerela, a lot still remains to be explored in our beautiful country. Such is the length and breadth of this incredible land that you can choose to travel to an unseen place, for every single of the LONG weekends - pocket and boss supporting ofcourse!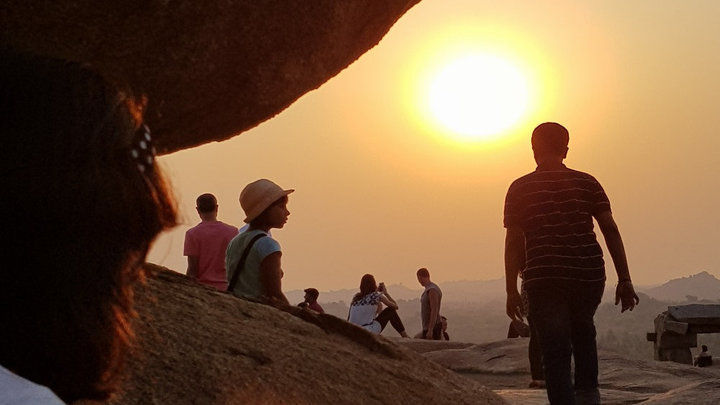 So we chose to venture into Hampi for the long weekend gone by and as we strayed deep into this UNESCO world heritage site, it turned quickly into a photography trail. Expansive 14th century ruins from the Vijayanagara empire dot 16 square Km of this part farm-part rocky land. Our friendly local guide believes that the massive Stonehenge styled boulders erupted during volcanic activity while the entire region was still submerged in the sea.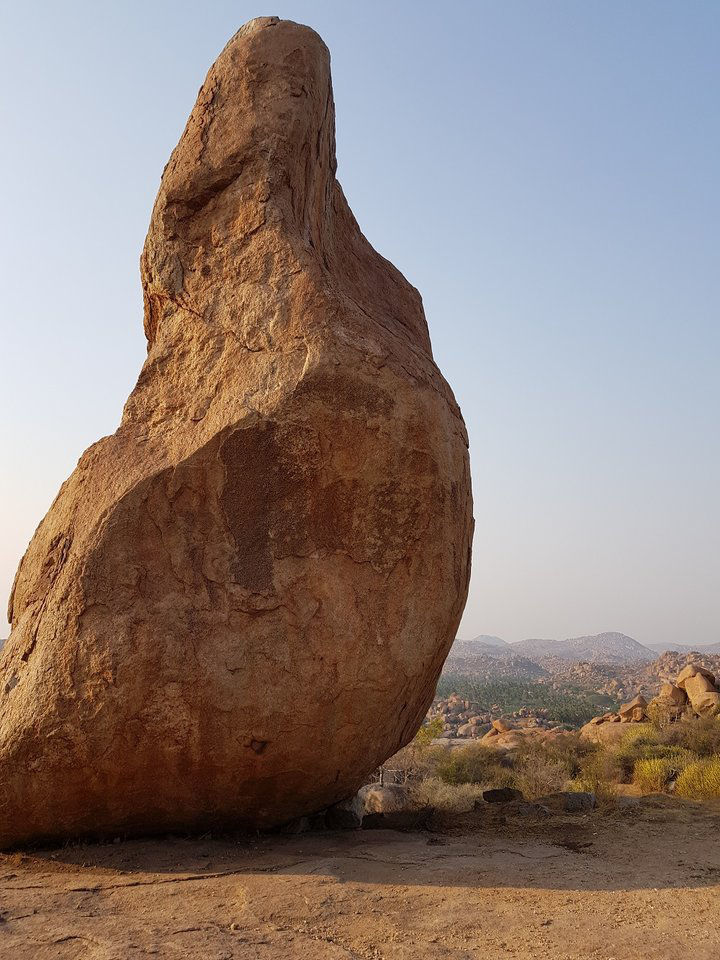 If you look at this picture, you would be inclined to believe him considering the smooth slippery surface of the boulders which could be 30×30 ft.
This site is also believed to be the place where Lord Ram met Hanuman, Sugriv and the monkey army in search for the kidnapped Sita maa. It has a close resemblance to the places described in the Ramayana.
PLACES TO EXPLORE
Bouldering
Hampi is an internationally known world class bouldering destination that attracts climbers from all over the world. The main bouldering areas are around the Hampi Bazaar, amongst the ruins making it a vantage climbing experience. The view from top is almost uninterrupted.
Discover the Sound of Music at Vijaya Vittala Temple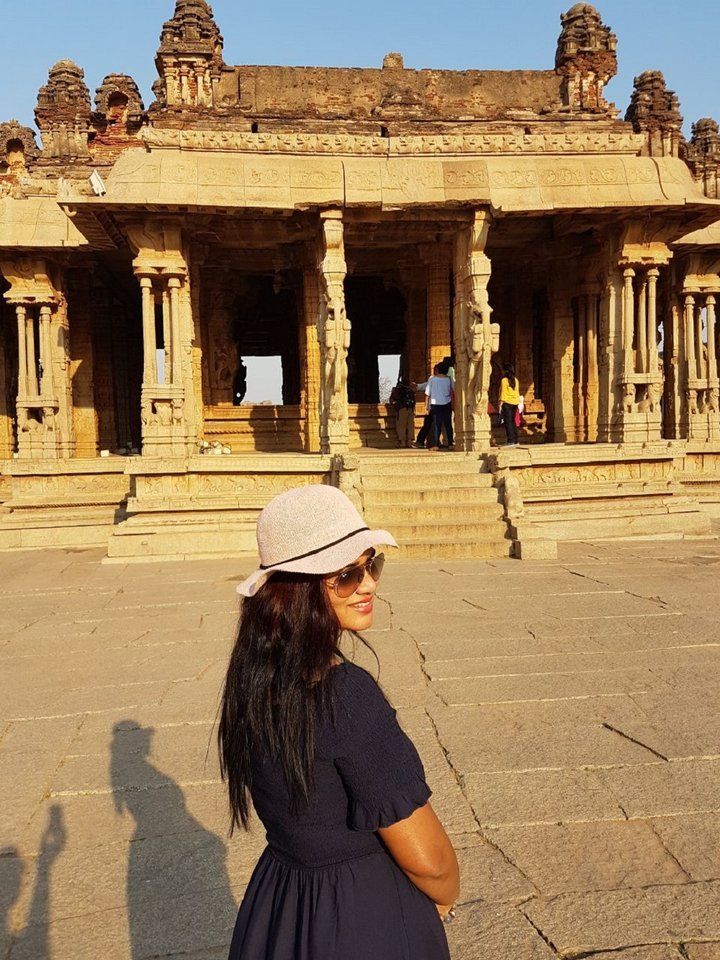 While the temple structure itself is a good enough reason to make your first stop here, what will really inspire you are the musical columns housed in one of the supporting buildings behind the main sanctum. Each column here is capable of making notes from a different musical instrument ranging from sitar to flute and drums. Make sure you spend a few minutes studying the length and width of the strips on each column to understand the science behind. These columns we drummed with sticks to generate music during the temple functions.
Have the Elephant bless you with his trunk at the Virupaksha Temple
The Virupaksha Temple is the most illustrious temple of the region. What makes it more interesting is to have an elephant bless you with his truck. If you offer the holy elephant a banana he will eat it and lower his trunk gently over your head to and click here to read more

Copyright@ Mandavi Jaiswal 2019. All rights reserved. This article or any portion thereof should not be duplicated or used in any manner whatsoever without the express written permission of this site's publisher, Mandavi Jaiswal. Pictures, excerpts or links used from this article should be provided full and clear author credits to Mandavi Jaiswal @anUrbanNomdic with link back to the original content.