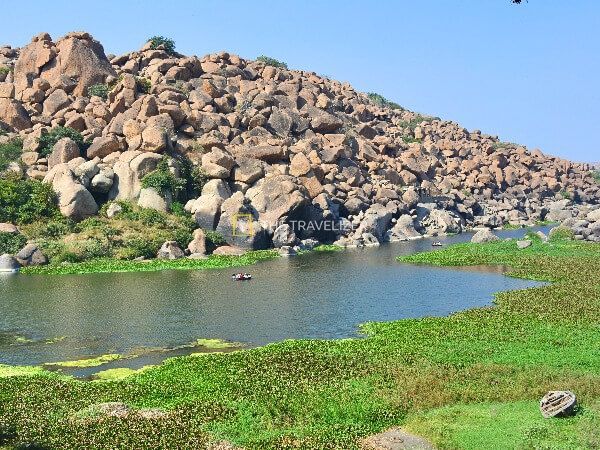 A typical visitor to Hampi would cover the entire complex in 2-3 days. Since we had to cover it in a single day, we decided to skip few places/ tourist attractions.
PLACES TO SEE IN HAMPI 
- Vijaya Vitthala Temple / The Stone Chariot / The Musical Pillars
- Sri Virupaksha Temple
- Hemkoota Hill Temple Complex
- Lakshmi Narasimha Temple/ Ugra Narasimha Statue
- Achyutaraya Temple
- Sasivekalu Ganesha Temple
- Sri Krishna Temple
- Yeduru Basavanna/ Monolithic Bull
- Krishna Pushkarni
- Mahanavami Dibba/ Dasara Dibba/ Royal Enclosure
- Hazara Rama Temple
- Pattabhirama Temple
- Hampi Bazaar
- Lotus Mahal
- Matanga Hill/ Veerabhadra Temple
- Archaeological Museum/ Elephant Stable
- Queen's Bath
- Daroji Sloth Bear Sanctuary (21 kms away from Hampi)
- Riverside Ruins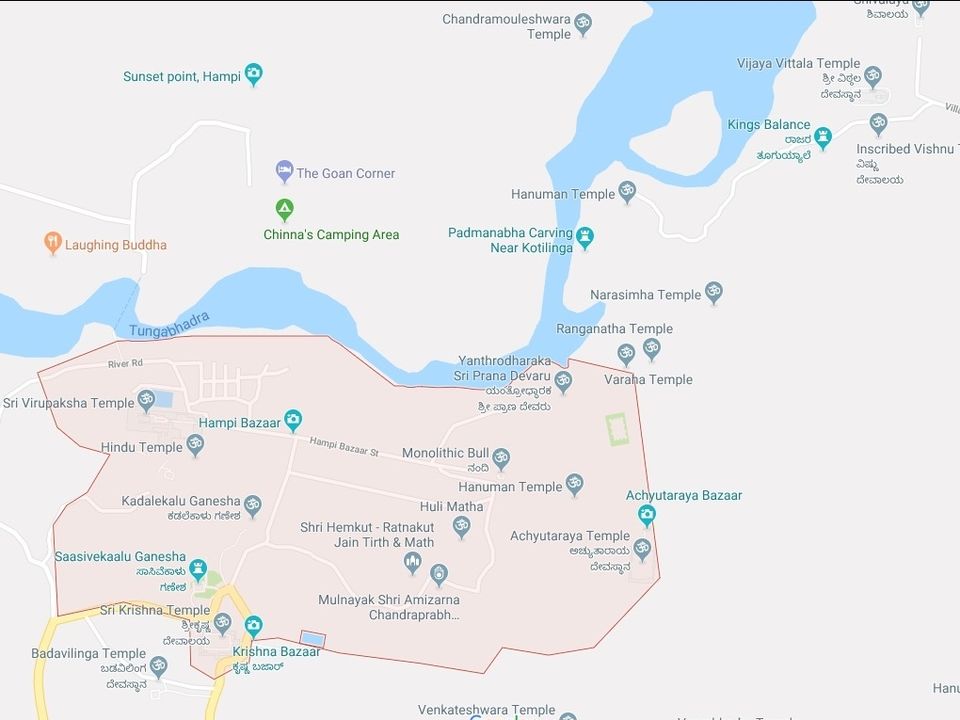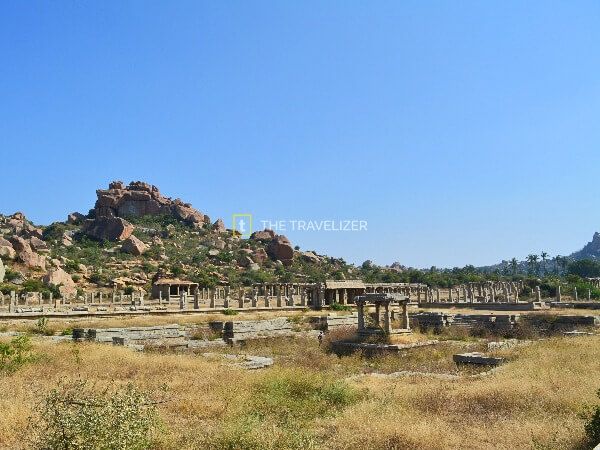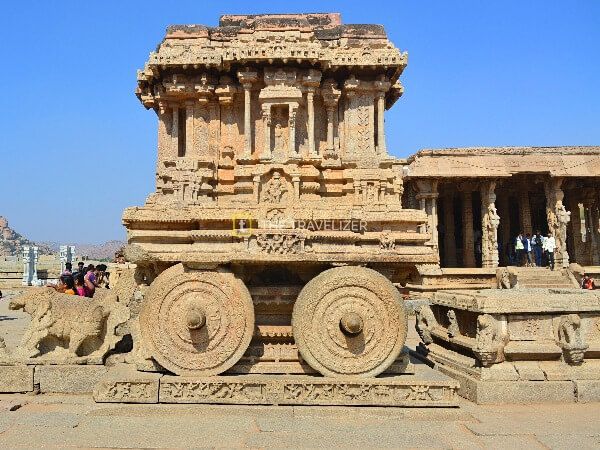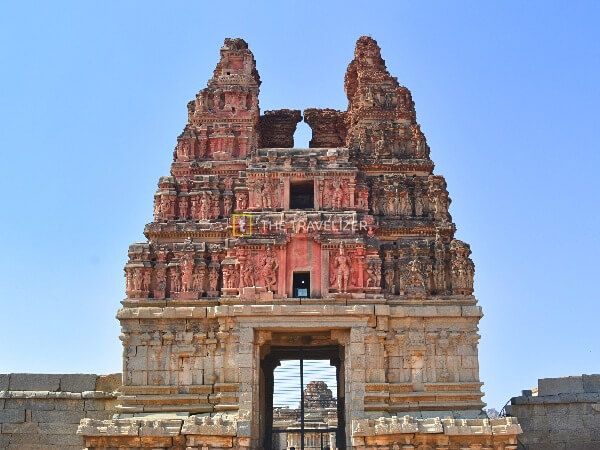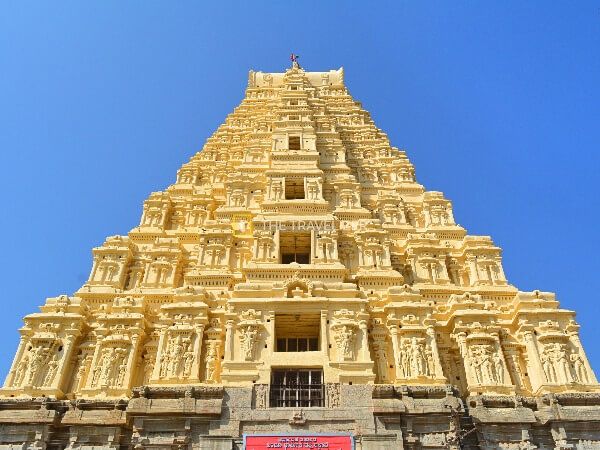 We were staying at Hotel Mega Inn at Hospet, some 13 km away from Hampi. We reached Hampi complex at around 10.30 am and headed towards Sri Virupaksha temple, few meters away from the parking lot. Dedicated to Lord Shiva (locally called Virupaksha), the temple is intact among the surrounding ruins. To the left of the temple is the Hemkoota Hill Temple Complex.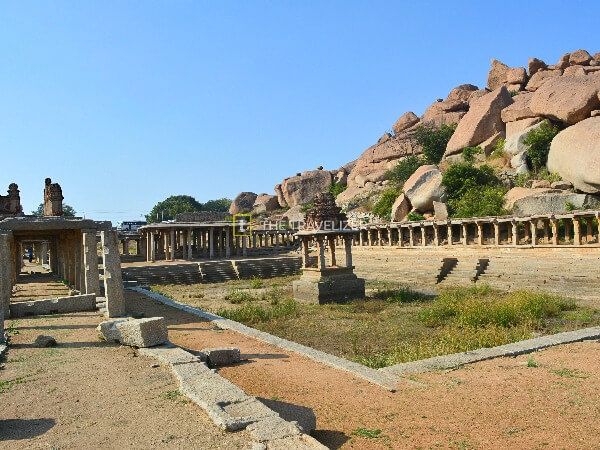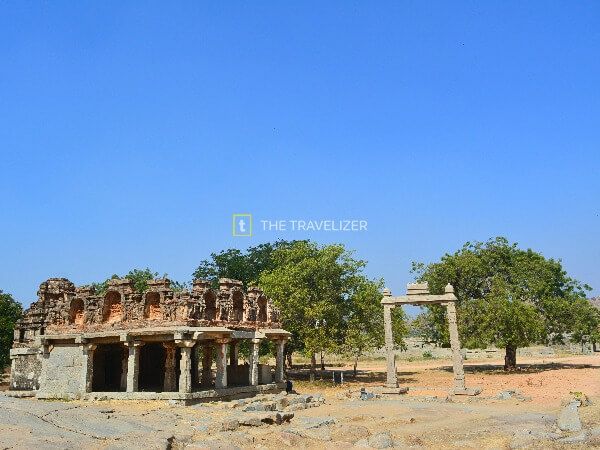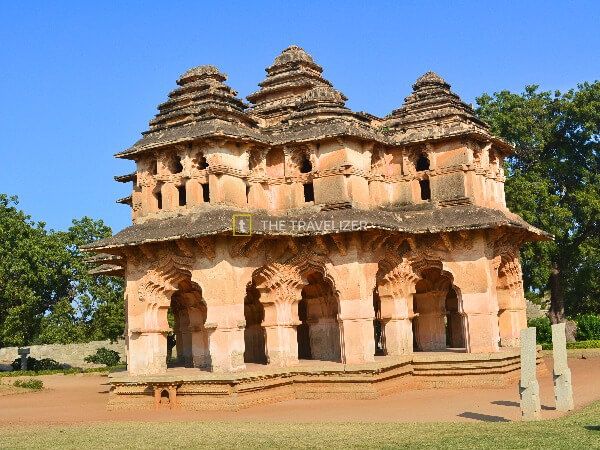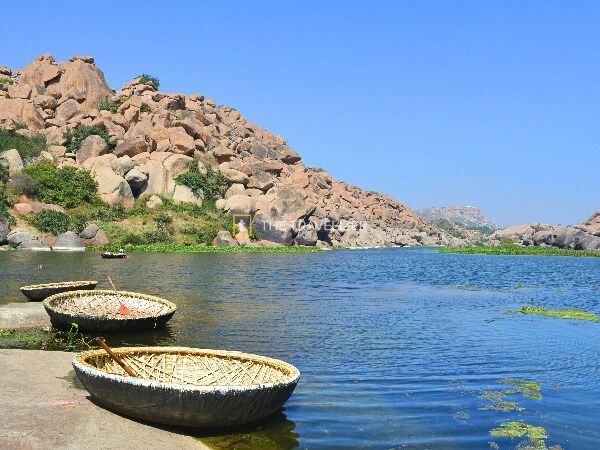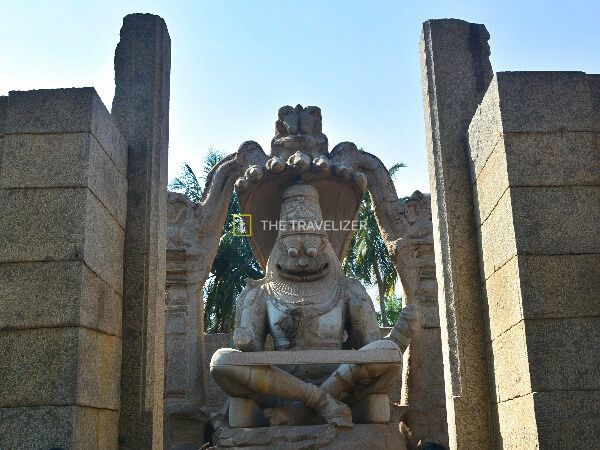 We bought a map of Hampi and chose to explore all the places on our own (big mistake). We lost our way eventually while finding the Vijaya Vittala temple and took almost 2 long hours to reach the temple. Vittala Temple complex was extremely crowded, all thanks to the popularity of The Stone Chariot. Another major attraction of Vittala Temple is "The Musical Pillars" or "Sangeetha Mandapa". It consists of 56 pillars that produce musical tones when struck with a thumb. The phenomena is attributed to the presence of metallic ore as well as silica in the pillars.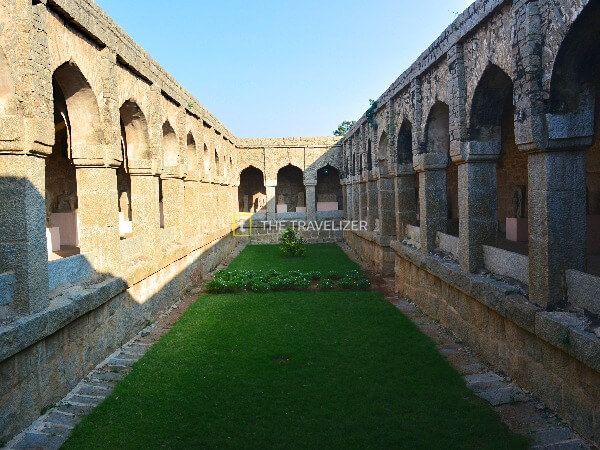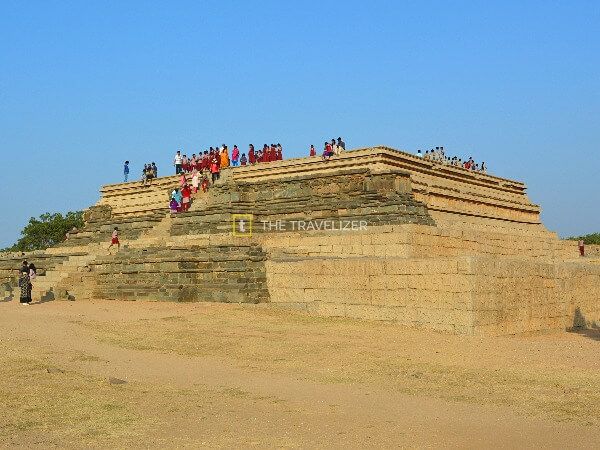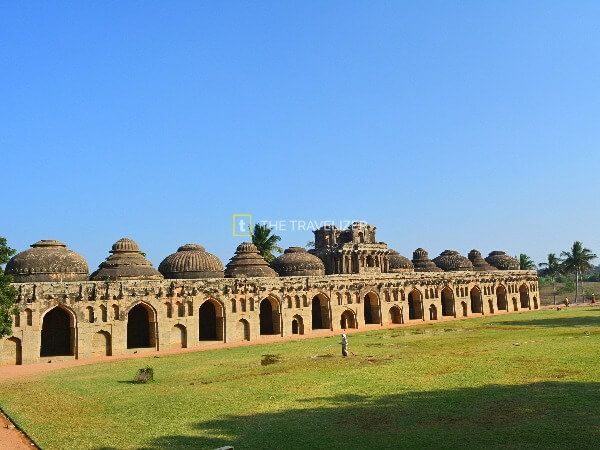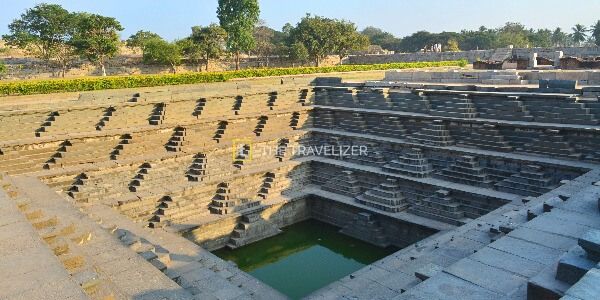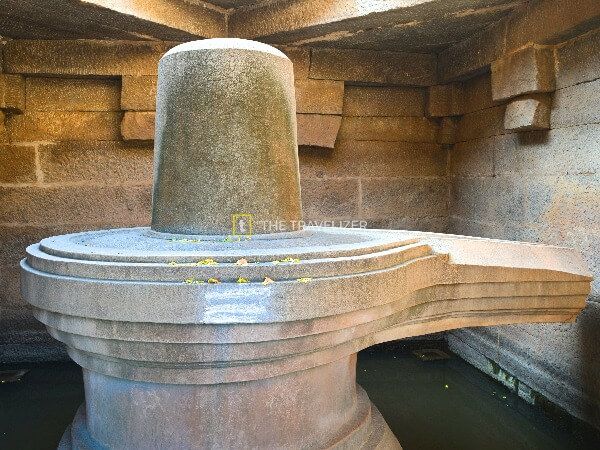 Now that we had lost on a lot of time, we just decided to skip the lunch and see as many places as we could till evening. Honestly speaking, we were so frustrated by then that we simply hopped from one place to another. But in the process, we did manage to cover almost all the major attractions across the complex. I do not wish to describe each and every place here. I would rather let the pictures do the talking.
BEST TIME TO VISIT HAMPI
The weather is relatively pleasant (Read: bearable) during October to March. Not recommended in monsoon as the boulders become slippery and difficult to walk on.
HOW TO REACH HAMPI
Air: Although the nearest airport to Hampi is Bellary Airport (62 kms away), the frequency of flights is very low. The best option is Hubballi Airport (168 kms away)
Rail: Hospet or Hosapete Junction has a good rail connectivity to major cities across the country.
Bus: Regular AC/ Non-AC buses ply regularly to/ from Hospet by State transport and private bus operators.
ACCOMMODATION IN AND AROUND HAMPI
Since there are no accommodation facilities anywhere closer to Hampi complex, one can check out following options in Hospet:
- Hotel Swathi Mega Inn
- Hotel Malligi
- Pratap Residency
- Hotel Hampi International
- Pai Residency
RESTAURANTS IN AND AROUND HAMPI
There are not many options at Hampi complex and Anegundi for meals. However, one may get decent food at following restaurants in Hospet:
- Naivedyam
- Blue Mist Cafe
- Temptations
- Metro Resto Cafe
- Athidhi Restaurant
- Swathi Delicacy