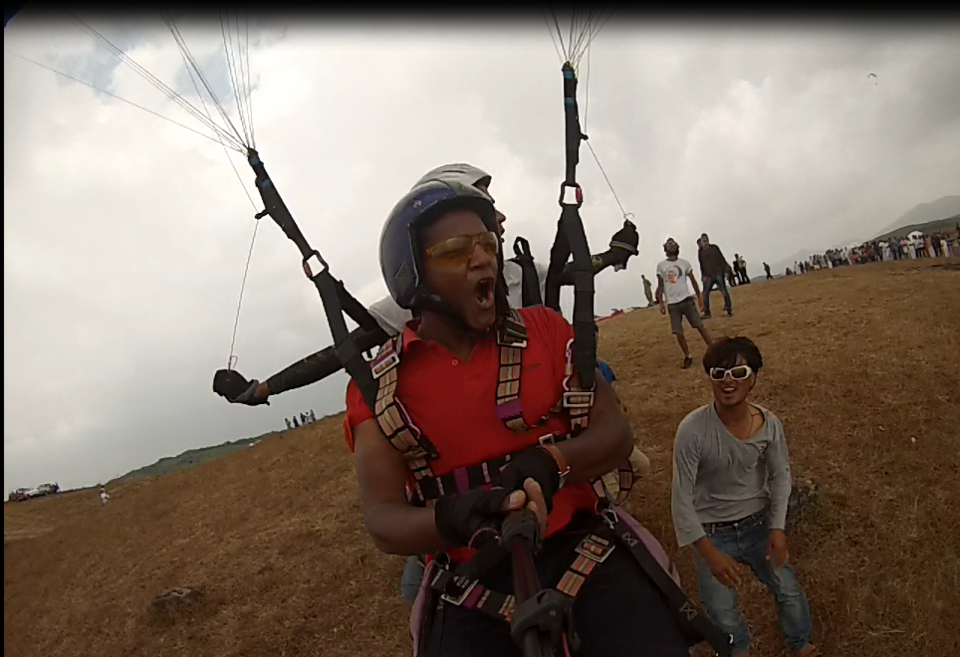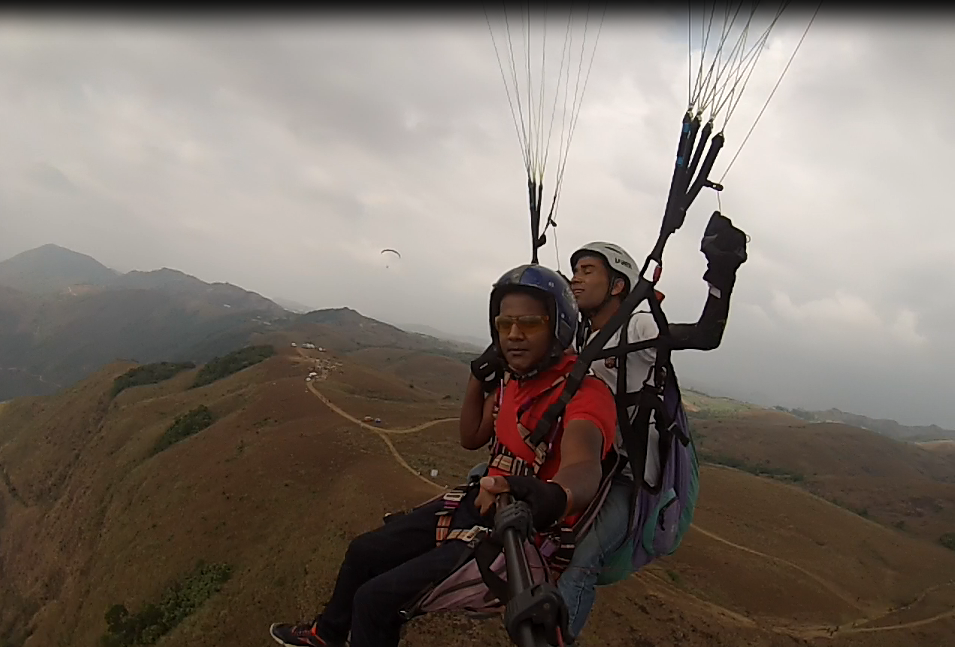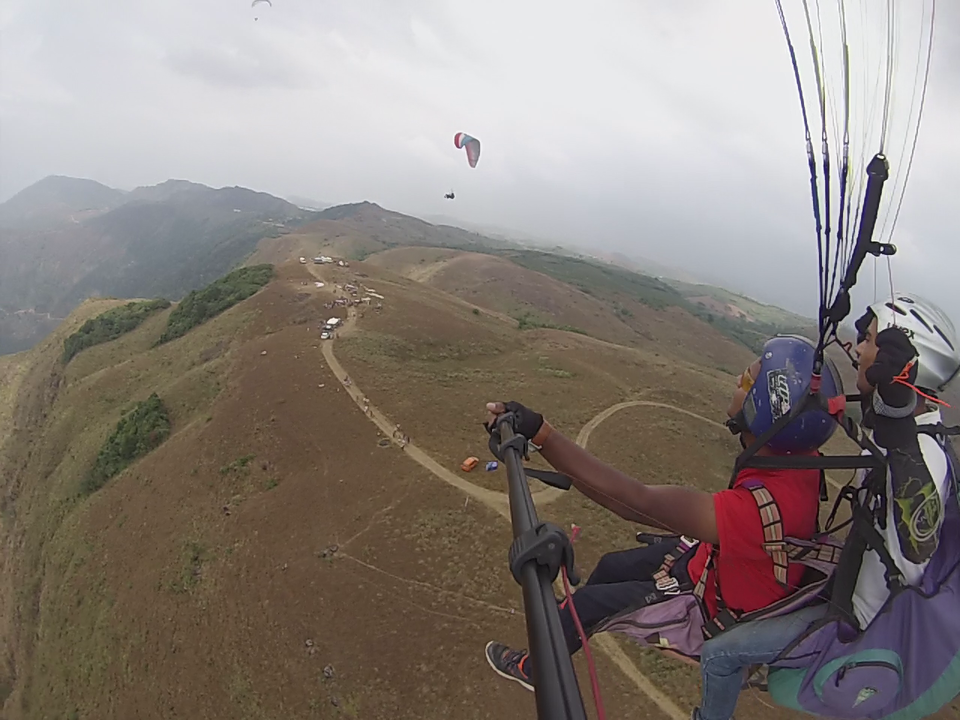 No idea how i reached to the "http://flyvagamon.in/" :) however it made me experience one of the best adventure i have ever done in 2015 .
After i shared few snaps and videos from my trip many of my friends have asked about the experience also the details so i thought of writing it as my last blog post for 2015 ,expecting i will have more to share in 2016!
Fly Vagamon is the only paragliding establishment in south India, which is affiliated to Paragliding Association of India(PAI), Kerala Youth Welfare Board and Kerala Tourism Department. It is happening every year, probably in February or March.Recently i have found this link ( http://www.thrillophilia.com/tours/tandem-paragliding-vagamon ) which shows some arranging gliding facilities in vagamon .Vagamon, it is a hill station located in Kottayam-Idukki border of Idukki district of Kerala, India.Each flying time is around 20 minutes it is always depend on the climate Price - In 2015 it was 3500 per person for 30 minutes.
The event was an hour away from my hometown , i have booked in January , after that i was keep watching the paragliding you tube videos , i was so excited to do this especially i have the fear of heights :) . I even bought a selfie stick only to take a video that i fly , but luckily the flyvagamon team had HD selfie video capturing facility for rental it did cost around 500 rupees including the memory card . My parents came with me to the flying spot , there was lot of people to see the event. I finished the registration process before my parents reach to the registration team . There is a document the team asked you to sign which mentioning in case any accident/death happens it will be our own responsibility but the first aid medical/ police team was available all the time to support the event :)
That week climate was not so good for the fly so they were not sure about till i call them friday , saturday morning around 11am , the SKY smiled back and given me the permission to fly :).
The team given the safety kit to wear and explained how to keep the camera :), The camera connected to the kit so do not need to worry even it slipped form the hand .
My pilot and me ready for the fly they asked me to run fast as much as i can , i have seen some other people who tried struggled little.
luckily for me it was easy , i guess the pilot was more experienced :)
THE MOMENT you realized you are in the air it make you scary but it will turn to an amazing feel , as usual i made loud "wow" sound which made me overcome the fear .
This was it , within some minutes we reached to a very high level , THE VIEW WAS AMAZING which is hard to share by words .
If the wind speed is smooth you can experience some nice moves in the air .
The pilot will always make sure your kit belt is on your shoulders . for me it displaced many times which made us struggle little .
I have tried to take few scenes what i saw on top , rotating the camera using the stick was a little risky , but i think i managed to take few shots .
After 20 minutes the climate changed it became cloudy , my pilot got signal from the team to land as soon as possible .
I am so blessed with my longer legs which made us our landing so easy.
Just like when you jump out from a moving vehicle , it needs a little struggle to stand straight.
based on the wind sometimes it is hard for a proper landing so the team always will be there to help to make sure everyone landing safe .
I have uploaded few good moments from my 20 minutes fly https://www.youtube.com/watch?v=1c98EH4rBCQ&t=4s , have a look you may find other related videos of flyvagamon 2015.
Try to experience .The View is AWESOME FROM THE SKY