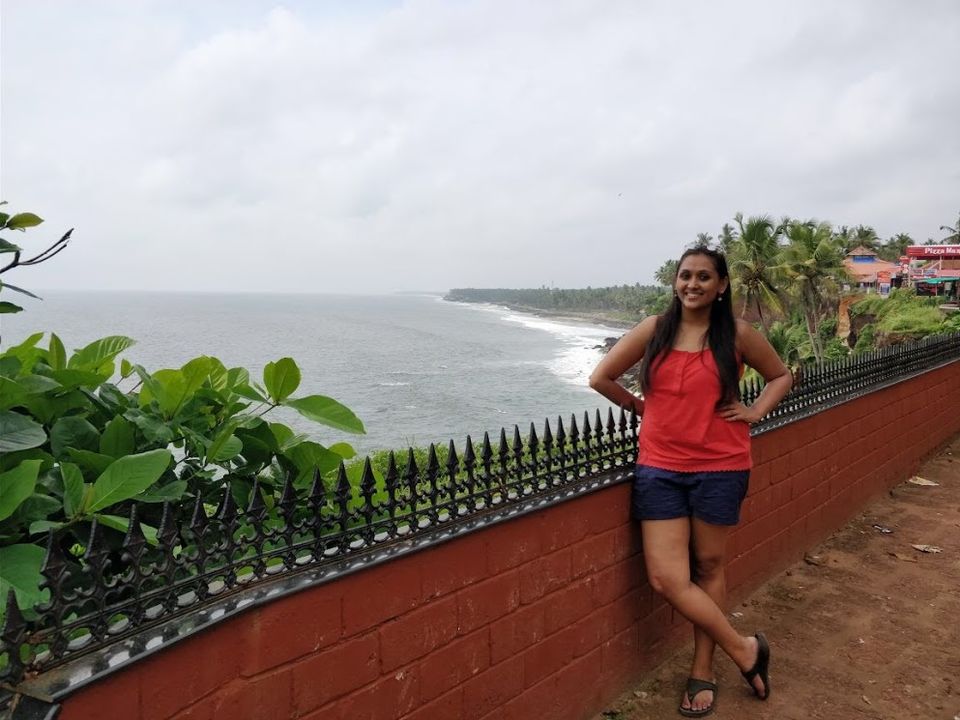 Another birthday was rolling around the corner, another year had passed and I wanted to go on another trip to 'celebrate' growing older and hopefully wiser.
So a month before my trip I had chalked down everything , zeroed down on Varkala for a solo trip. But when you have sisters, what does a "solo" trip even mean. We are always crashing each others party! Pfft ???? Anyway, me and my sister set off to explore this beautiful cliff town for a 5 day trip of doing nothing!

Varkala is known for 2 things – its famous sandy beaches along imposing cliffs and Yoga (and "special tea", ssshh!). The beaches here are famous with travelers who just want to take a break from sightseeing for a while. Its the kind of town you want to visit when you want to have no agenda as there is really nothing to see (except for one temple – Janardana Swamy Temple. Make sure you are dressed "appropriately" or you wont be allowed to enter.)
So we took a cab from Nasik to Mumbai the flew to Trivandum in Kerala, then took a train to Varkala and finally a rikshaw to our home stay. Phew!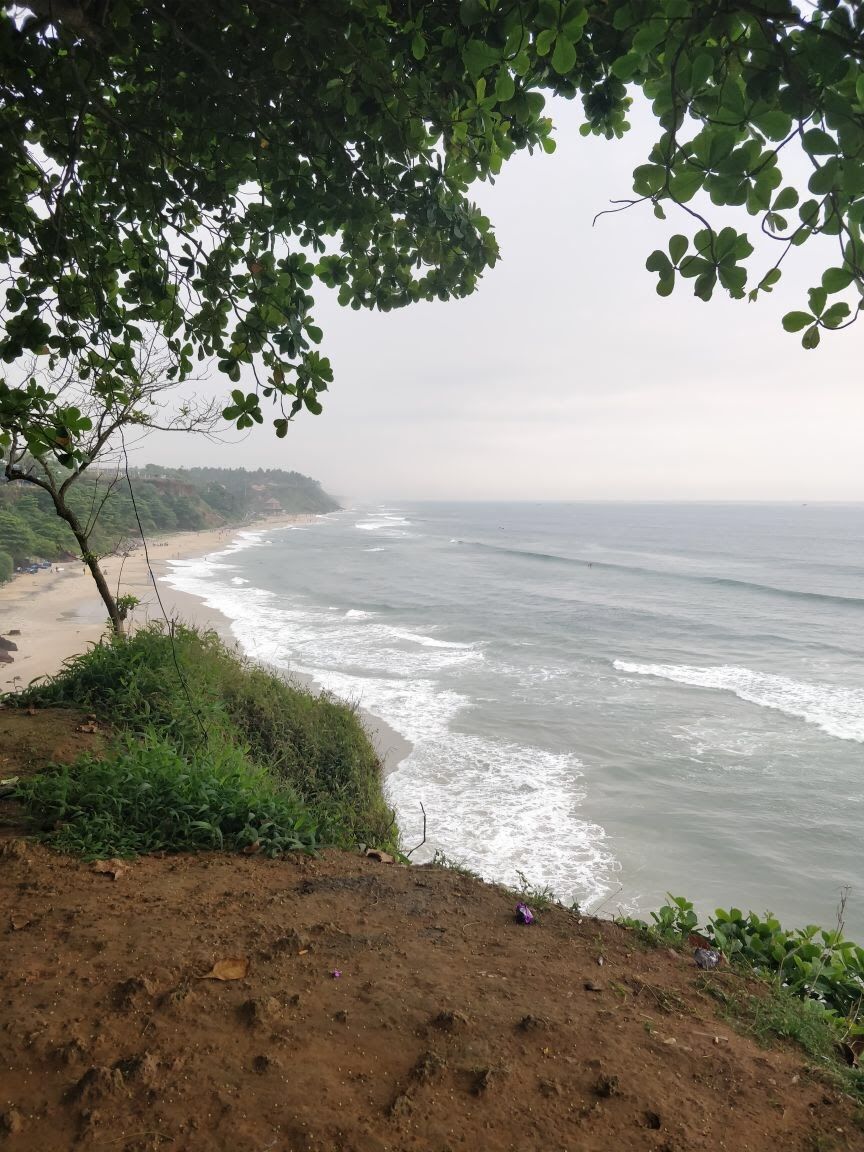 We stayed at 2 places at Varkala. One was Keeratheeram – home stay owned by 2 foreigners. They had all the basics + a hammock right outside your rooms – which was my favorite part. For the last night and to celebrate my birthday we stayed at a 2-3 star hotel with some luxuries – Krishnatheeram. The hammock overlooking the beach and the infinite swimming pool feels were definitely the highlights. They were both on North cliff but two corners. One, smack in the middle of all the buzz and the other at the far end. Both the places get a thumbs up!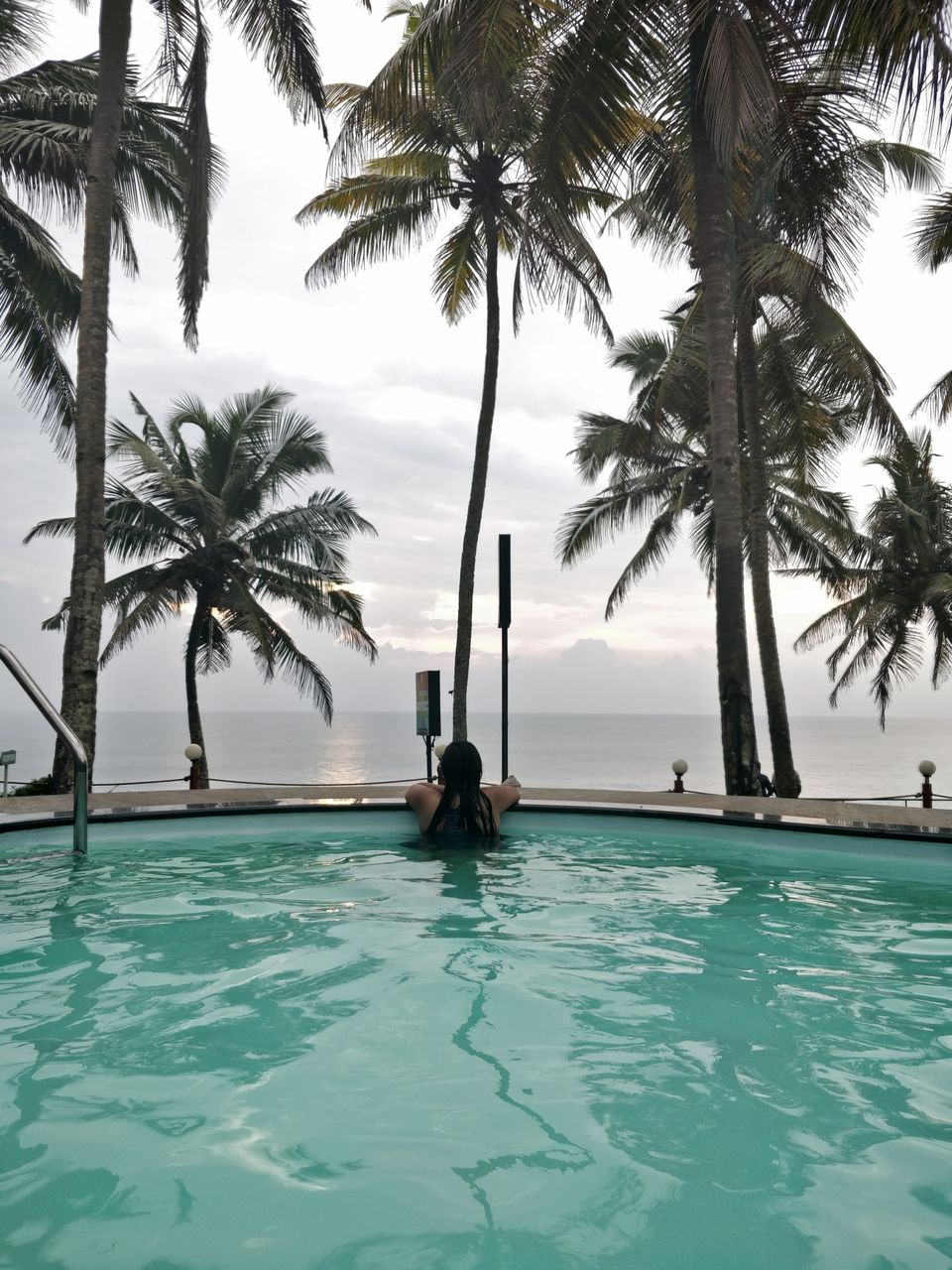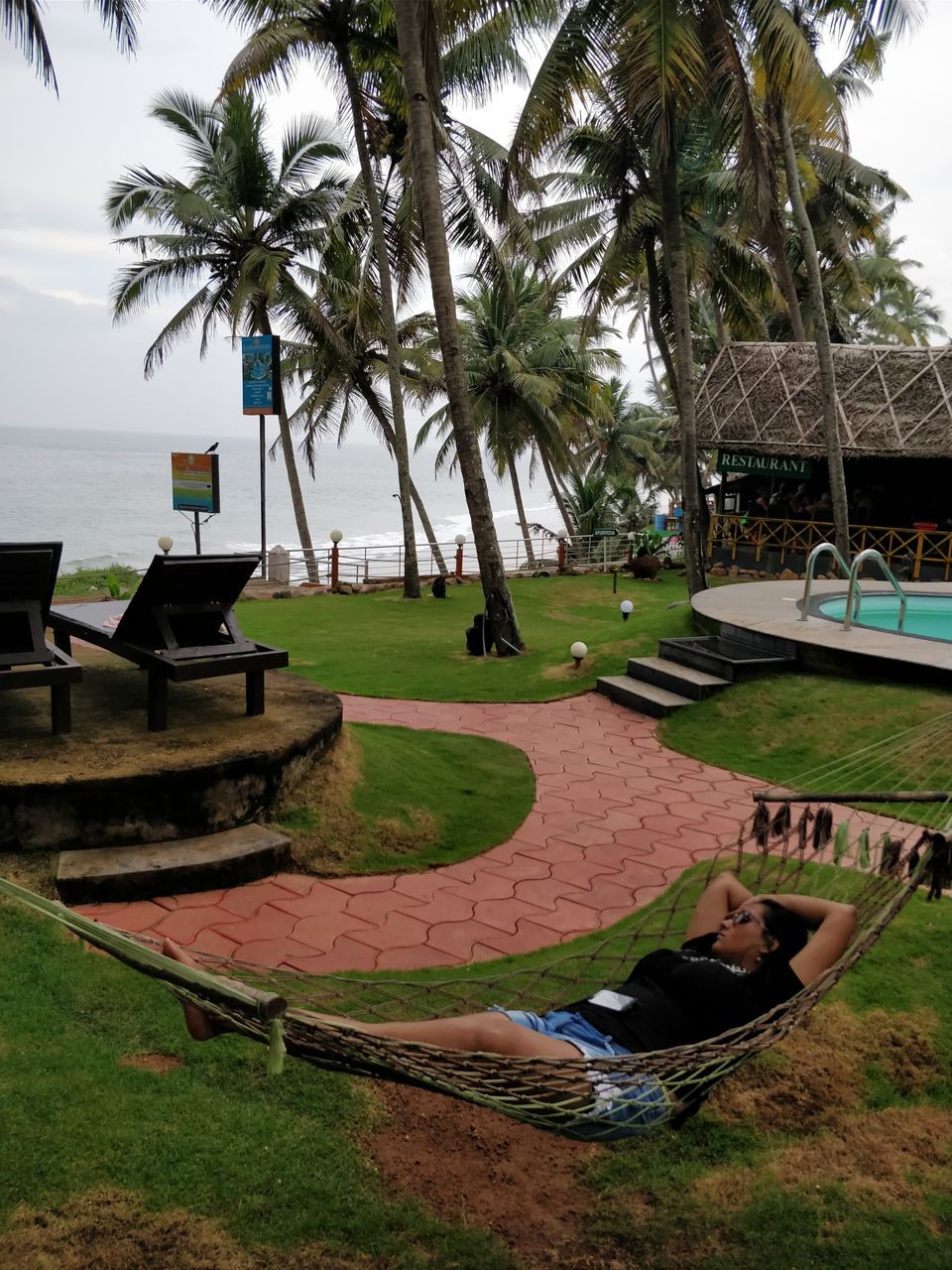 Varkala is a hippie town popular among foreigners for sunbathing, surfing and swimming but therefore sadly far too catered for the traveler. By this I mean that practically every single restaurant lining the cliff edge is trying to accommodate tourists by offering 5 or 6 different cuisines, none of which are exceptionally good. Plus being a vegetarian, food wise Varkala is not a very satisfactory destination because you don't really find much of the local meals or decent "international" cuisine.
However, few of my favorite places to eat in Varkala were The Darjeling Cafe (if nothing else just go for the view!), The Juice Shack and ABBA. So try these out and skip the rest, you wont be missing much. If you do want to taste some local cuisine, leave the north cliff and go into town. We tried a place called Swagatam , where they had unlimited veg set thaali. It had decent food – definitely better than anything at the cliff.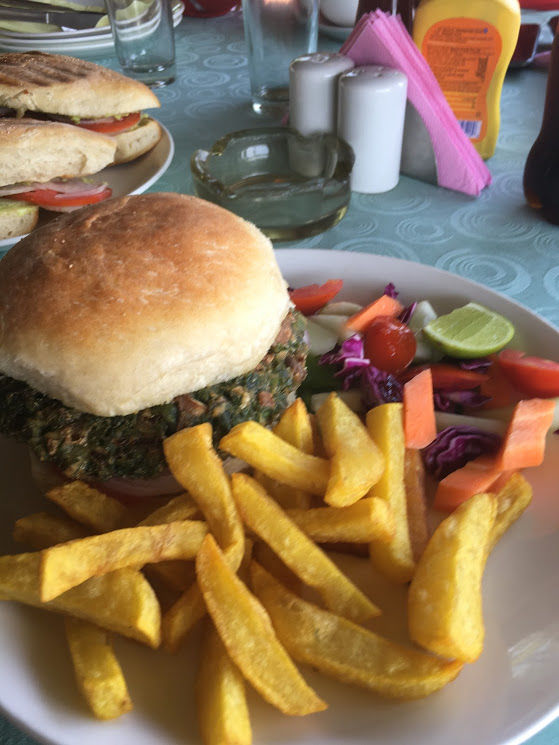 On one of the days we went to the kappil beach where we did some kayaking and then jumped into the backwaters for a much need dip in the "pool". We dint have enough time to learn surfing and surf, but if you do have the time, its a must-do in Varkala.
If you've gotten tired of the beaches in Goa and Maharashtra, Varkala will provide you with the serenity that you are looking to experience. Here you will find cliffs right adjacent to the Arabian Sea, which are quite a sight to behold. The hippie culture is all encompassing here so whatever you do, nothing will be frowned upon. Also within a 10 km radius there is a sandy beach, the beautiful cliffs, rocky beach and the backwaters – it definitely is a must visit.
So vagabond around Varkala, hang on the hammock and sunbathe by the sea and be prepared to do nothing at all!