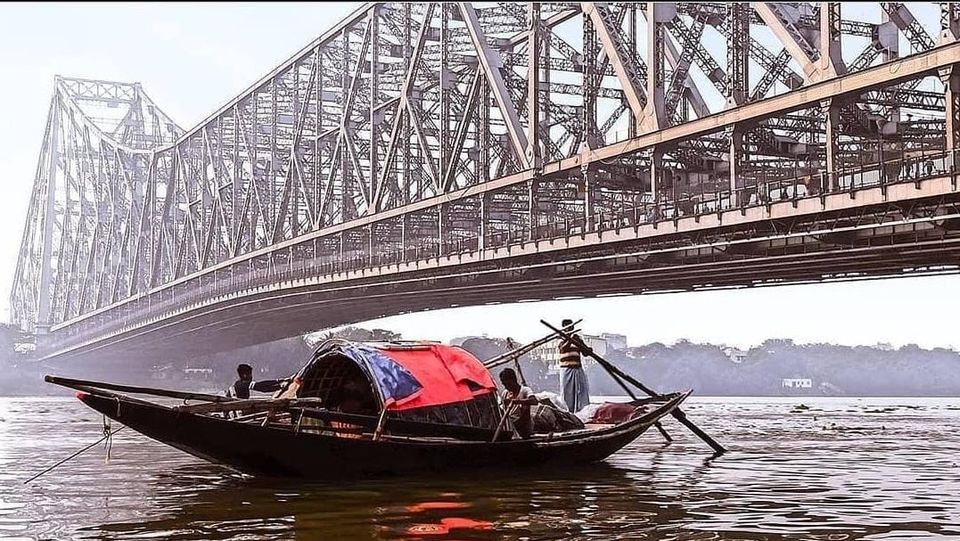 Before heading out for any trip, be it a long one or a weekend getaway, we contemplate the budget. It's indeed, one of the key drivers, in finalizing things. But, it is not always about blowing huge money, we can set out on trips in a cost-effective manner too. Travelers can be categorized under various segments. We have another article mentioning the kind of travelers, and their travel preferences.
Here we will explore the idea of spending 4-5 days in Kolkata, at a surprisingly low budget, and still enjoy the trip to the fullest.
Why are we talking about Kolkata when there are so many Indian cities, which can offer a budget-friendly stay? The answer lies in the fact, Kolkata is not just any other city. It has a rich heritage and an exciting history. It was the capital of India during British rule. Once you are in Kolkata, you will feel the presence of the bygone British era everywhere. There are forts, palaces, monuments, and structures, which uphold the British culture to date.
Let us ensure that a traveler experiences all this, without drilling a hole in the pocket.
ACCOMMODATION
There are numerous guesthouses and homestays, which will provide a decent stay, costing not more than INR 500 on average per night. Thus, a 4 days stay will cost somewhere around INR 2000. Some of these guest houses are located in posh areas and near the heart of the city. Do check out The Elite Hotel and the Shaw Guesthouse.
A range of OYO properties is also available at an average of INR 700 which can ensure a safer and more comfortable stay. Please check the room qualities beforehand, as OYO room qualities have deteriorated, also there is an ongoing dispute between the property and the brand in Indian courts. It has been found that many times the properties are not honoring the online booking done by OYO.
( Disclaimer: These are options are just a suggestion, if budget is the main concern. But we would definitely recommend, opting for a decent budget hotel around INR 1500 a night, for security and safety purposes.)
TRANSPORT
There are several options that can be used for commuting through the city. The ones which will cut down the costs are the hand-pulled rickshaws or the auto-rickshaws. Also, try out Toto which will not charge, more than INR 25 for 1.5kms and an additional INR 10 for each extra Km, which is reasonable.
Tram or public buses would be other options that will cost between INR 6 to INR 20 for 4Kms respectively. Apart from this, you also have the yellow Taxi available at INR 25 for 2Kms.
( Disclaimer: However, if you are concerned with cleanliness, comfort, and speedy commute, these are definitely not the options for you. We recommend booking private cars or booking an Uber or Ola for that matter. Though a Tram Ride is highly recommended for experience sake.)
FOOD
Kolkata is famous for the wide variety of its street foods like Phuchka, Singhara, Aloo Chop, JhaalMuri, GhotiGorom, Kaati Roll, etc. These are quick treats that can be a true delight amidst a sightseeing tour. They are pocket friendly, and won't cost more than INR 50. You will find a wide array of vendors selling these and trust me; it's too hard to resist them.
This is not all, Kolkata is also the perfect place for true food lovers. One can come across the food of different origins like Chaats of Delhi, VadaPav from Mumbai, or South Indian Idli or Dosa.
Moving on to international food, one can try out Tibetian Momos, Chinese Dumplings or Mexican Wraps. But if one wants to enjoy fine dining, then there are a plethora of restaurants to opt from, which are budget-friendly and charges not more than INR 400 per head.
( Disclaimer: If you want to look at an upscale dining facility, your budget will face a slight surge. There are plenty of options present, if you want to opt for a 4 star or above.)
PLACES TO VISIT
Site seeing in Kolkata is not much costly. The entry fee for few places is negligible, and then a few of the sites have free entry.
If you visit the Victoria Memorial, the entry fee is just INR 20 per person. You can take a ferry ride across the River Ganges, for which you will be charged INR 40 per head.
The entry fee for the Indian Museum is INR 20 per person. Mind it, this is the largest and the oldest museum in India. It contains a rare collection of old fossils, armor, mummies, and Mughal paintings.
There are gardens like Elliot Park, Eden Gardens, and RabindraSarovar which has no entry fee at all but is no less than a paradise.
If you are a book lover, you can visit free libraries and keep on exploring books throughout the day. On that note, I would also recommend a stroll down the college street.
( Disclaimer: If you are willing to spend a few extra penny, you have the Mothers Wax Museum, Eco Park, Aquatica Water Park, Snow Park, NICCO Park, or the Science City.)
SHOPPING
Kolkata is a heaven for shoppers, who love bargaining and acquiring good quality at the lowest cost. New Market which was built by Britishers, and originally named the HoggsMarket, but later was addressed as Burrabazar area or Gariahat, contains a plethora of options. There are places where you can buy sarees and dresses at a cheap rate. These are buzzing centers with large crowds showcasing the liveliness of the city.
(In case you want to go for branded outlets, Park Street is a place where you will find a range of boutiques. Other than that, there are almost more than 20 big malls or shopping centers for meeting your shopping needs.)
The city is full of light and life, and the natives are extremely helpful. You will find groups of men clustered at the hooks and corners of the streets, indulging in some Adda(casual chit-chats) sipping tea. Their talks can range from casual gossips to intellectual discussions. At Kolkata, you don't have the risk of getting lost in the streets, because the citizens are so friendly that you won't even need to turn on your GPS.
If you are planning a low-cost vacation, make sure Kolkata is on your list. Rest assured, you will feel as welcome here as you would in your own city.