Jamshedpur, the largest industrial city of Jharkhand in India is founded by the late Jamsetji Nusserwanji Tata.
Jamshedpur is popularly known as the Steel City and is situated at the confluence of Subarnarekha and Kharkai Rivers. This place is ideal for those who are interested in weekend trips but do not want to travel far off as it is just four hours from the city of Kolkata. It may not lure tourists when you suggest Jamshedpur for holiday mainly because it is a business hub but once you step into the city, the the greenery, the innumerable beauties, both natural and man made are sure to catch one's fancy. The best time to visit is December to March.
How to Reach :
Tatanagar station is very well connected and many trains are available from Kolkata. Although Volvo buses also run from Kolkata to Jamshedpur, it is advisable to go by train as the train journey is comfortable.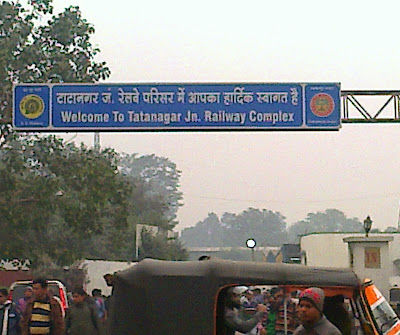 If one is planning a short trip, it is better to catch the first morning train which is BBN-JANSHATABDI starting from Howrah at 6.20 a.m. and reaching Tatanagar in less than 3.5 hours. 2 way AC Chair Car tickets will cost around INR 910 (1 way being INR 455) whereas 2way 2S is INR 280.
Since it is the industrial capital of Jharkhand, this city is both a business and tourist destination. Hence one can get hotels of all categories, both budget and luxury, ranging from INR 600 to 5000. It is better to stay near the Railway Station as autos and cars are available whole night. Both hired cars and auto rickshaws are available for city tours. An Indigo will cost approximately INR 1000 /1500 per day depending on the distance and time whichever is higher.
The main attractions of the city are: Jubilee Park, Dimna Lake, Jamshedpur Stadium, Tata Steel Zoological Garden, Dalma Wildlife Sanctuary and Chandil Dam.
Day 1
Dimna Lake
Jubilee Park
Tata Steel Zoological Park
Jamshedpur Stadium (if time permits)
Day 2
Dalma Wildlife Sanctuary
Chandil Dam
Day 1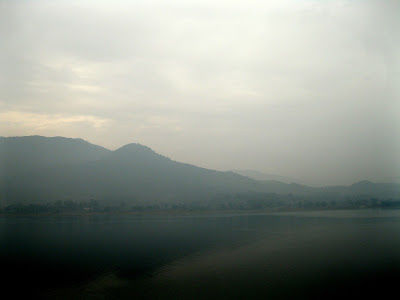 We started our journey by visiting the beautiful Dimna Lake which is 13 kms from the city and is situated at the foot of Dalma Hills. The lake though artificial is very beautiful and surrounded by mountains in all directions with lots of greeneries.
The reservoir built over the lake is beautiful.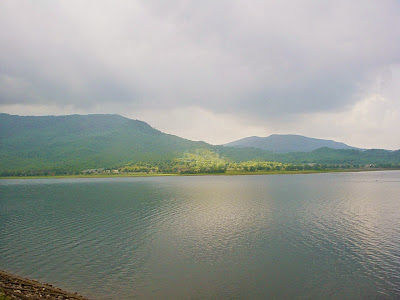 One can also enjoy boating in this serene lake. However, it is preferable to visit the lake in the day time as this place is not safe in the evening.
Jubilee Park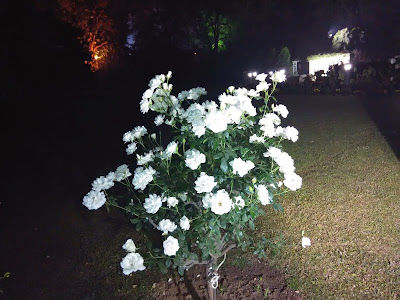 The Jubilee Park is built over a vast area and was gifted by Jamshetji Tata to the locales on completion of 50 years of the city. This park reminds tourists of Kashmir's Mughal Garden and Bangalore's Vrindaban Garden. It is decorated with rose gardens all over, flower beds and illuminated fountains.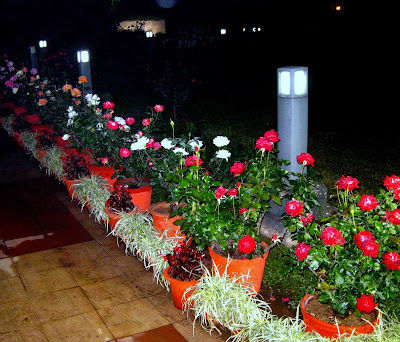 The added attractions are a lake and an amusement park. The musical laser show in the evening is a must watch.
The Park looks heavenly during the birth anniversary of Shri Jamshedji Tata on 3rd March when the whole place is decorated with lights.
Opens at 7 a.m. and closes at 7 p.m.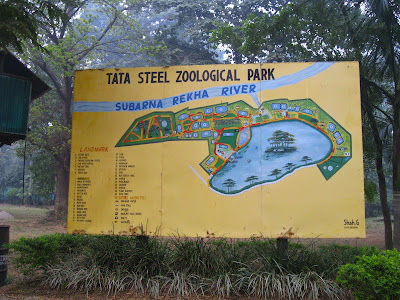 Tata Steel Zoological Park is situated in the adjoining area of Jubilee Park. This zoo is very big and almost all kinds of animals are found here. To avoid walking, one can also hire the 'Baghakudar Express' at a rate of Rs.200/- which will cover the entire zoo in a span of half an hour to 45 mins.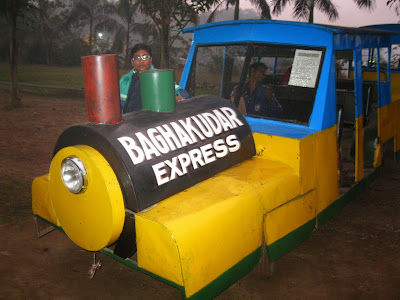 This is one of the best zoos and has Lions, Tigers, Leopards, Hippopotamus, Porcupines, Butterflies, Birds to name among a few.
Day 2
We checked out from the Hotel early morning and started for Asanboni which is just 17 kms from Jamshedpur. Asanboni which is situated at the foot of Dalma Hills is very calm and peaceful and you will love the tranquility of the place.
The best place to stay in Asanboni is the Hill View Resort. Although it is a little expensive starting from INR 1900), you will love your stay here and it is worth your money.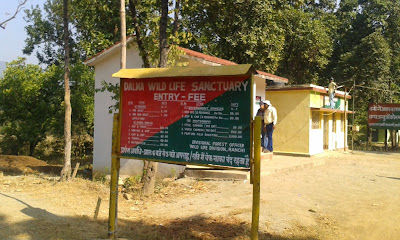 Dalma Wildlife Sanctuary is located 10 kms from Jamshedpur at a height of 3000 sq.ft. above the sea level. It is famous for herd of wild elephants, deers and bears. The adventure lovers and trekkers would love the trek to Dalma Summit as the sanctuary is covered with thick forests.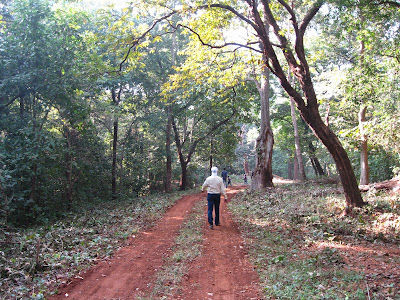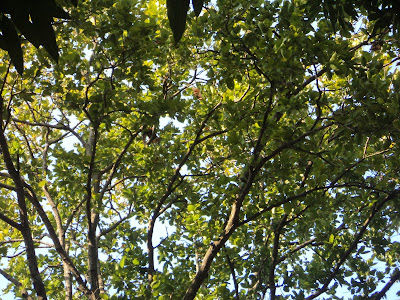 Before starting for the trek, one can visit the Shiva temple outside the Sanctuary but be ready for a good climb as the temple is situated at the hill top from where you can get a good view of the whole city.
Entry Fee for Adult is INR 2 whereas for Jeeps and Small Cars its INR 80.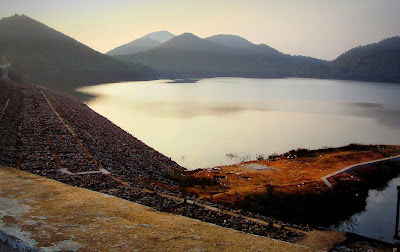 This is another major tourist attraction in Jamshedpur, famous for its breathtaking beauty and is just 21 kms from Dalma Sanctuary. Surrounded by green mountains and hills, this is another paradise on earth and you would love to spend hours here.
You can come back to the hotel in the evening and take the morning Steel Express at 6.15 a.m. or Howrah Express at 9.35 a.m. from Tatanagar Station
OR
Add one more day and visit Ghatshila which is just 50 kms from Jamshedpur.