Myanmar is India's eastern neighbour and shares its boundary with four northeastern Indian states. Yet, it is one of the least-visited Southeast Asian countries. However, if you are like me – a budget traveller who wants to explore some less popular but really interesting places, Myanmar can be an ideal international destination.
This is how you can spend a week in Myanmar under Rs 30,000, inclusive of flights, accommodation, food and local transport:
Getting Visa & tickets:
If your hometown happens to be anywhere in the Eastern region, it is advisable to enter Myanmar via land route. You can first fly to Imphal which is just a three hour drive from Moreh-Tamu border, where you need to complete your immigration procedure. You can find cheap flights to Imphal from Kolkata, Guwahati and Delhi. If you stay anywhere in South or West India, it is advisable to book flight tickets to Yangon instead, as these will be cheaper than the tickets to Imphal.
If you travel via Moreh–Tamu border, you need to get an E-Visa for Myanmar. The E-Visa gets issued within 24 hours, and is hassle-free. In case you are flying to Yangon, you need not get an E-Visa in advance, as Visa on Arrival is available at the airport. The visa fee is US $50, which is roughly about Rs 3,500.
Flight bookings – Purchasing return tickets would not be ideal if you are entering Myanmar by road. Instead, you can buy a ticket from your city to Imphal and then the return ticket to your city from Yangon. However, if you are flying directly to Yangon, it is better to buy tickets for the round trip. If planned well in advance, using apps to get discounts, the flight for a round trip would cost not more than Rs 12,000, and can get as cheap as Rs 9,000 too, if booked to and from Kolkata.
Getting around Myanmar
The best part about the journeys in Myanmar is that you can enjoy the comfort of an AC car without the need to book the entire car. You can book yourself a single seat. Usually, the price for a seven to eight hour journey is not more than 15,000 Kyats (equivalent to Rs 750).
There are ordinary and luxury buses available on major routes – Yangon to Mandalay, Mandalay to Bagan and Bagan to Inle Lake. Luxury buses offer good services and are not as expensive as a bus in India. A 600 kilometre journey on this bus is priced at Rs 1200.
Tuk-tuks and open vans are also available for travelling short distances within the cities. They cost equivalent to INR 10-20 per ride.
7 Day Itinerary:
From Moreh-Tamu land border
Day 1: Imphal to Tamu to Mandalay
Land in Imphal and get driven to Moreh border in a shared cab or a bus (cost – INR 500-600).
Complete the immigration & customs and travel to Tamu (Cost – INR 100)
Get the currency exchanged (convert about INR 15,000 per person into Kyats)
Book bus/cab to Mandalay (INR 750)
Travel overnight to Mandalay
Meals on the way (INR 600 per person)
Total expenditure: Rs 2,000
Day 2: Mandalay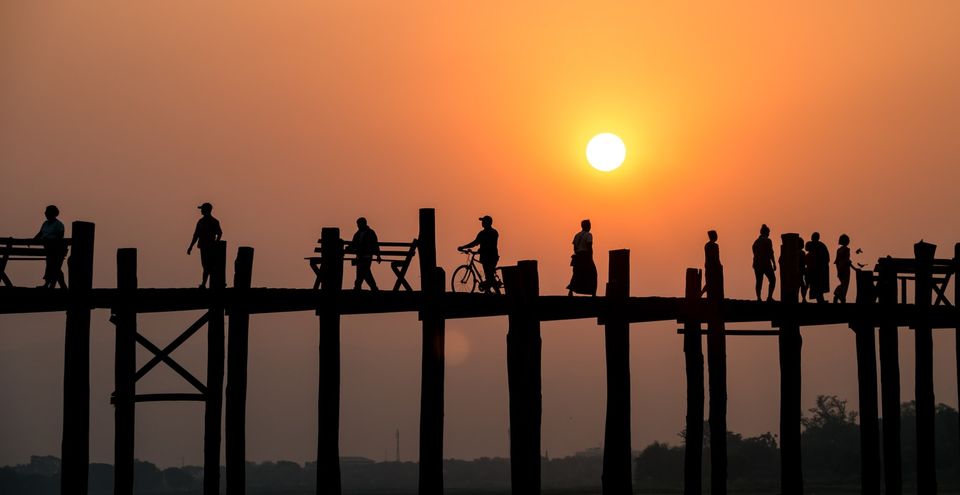 Reach Mandalay early morning and check-in to a hostel (INR 500 per person)
Take a return ferry-ride to Mingun (INR 500 per person)
Mingun visit (INR 200)
Visit to U-bein bridge (INR 100)
Meals for the day (INR 300, food is really cheap in Myanmar)
Transportation & others (INR 200)
Total expenditure: INR 1,800
Places to see in Mingun
Day 3: Mandalay
City tour of different sites of Mandalay (INR 300)
Meals for the day (INR 350)
Bus to Bagan (INR 750)
It takes about five hours to reach Bagan
Total expenditure: INR 1400
Day 4: Bagan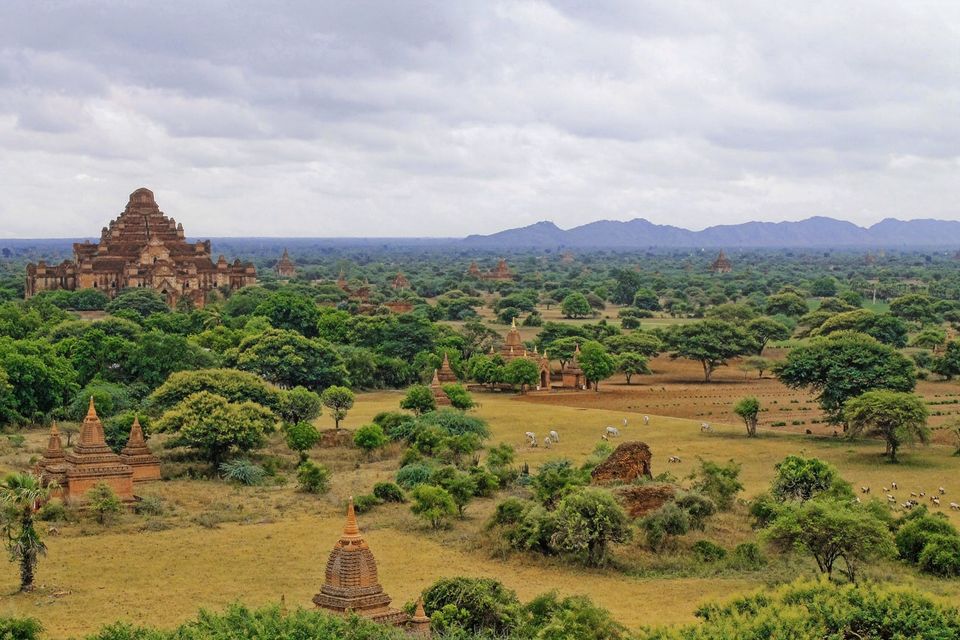 Entry fee for Bagan (INR 1250 per person)
Hostel (INR 500)
E-bike Rental (INR 250)
Meals (INR 600)
Bagan is a little more expensive than the other cities when it comes to food
Total expenditure: 2,600
Day 5: Bagan
Hostel (INR 500)
E-bike rental (INR 250)
Meals (INR 600)
Ordinary Bus to Inle (INR 850)
Total expenditure: INR 2200
Day 6: Inle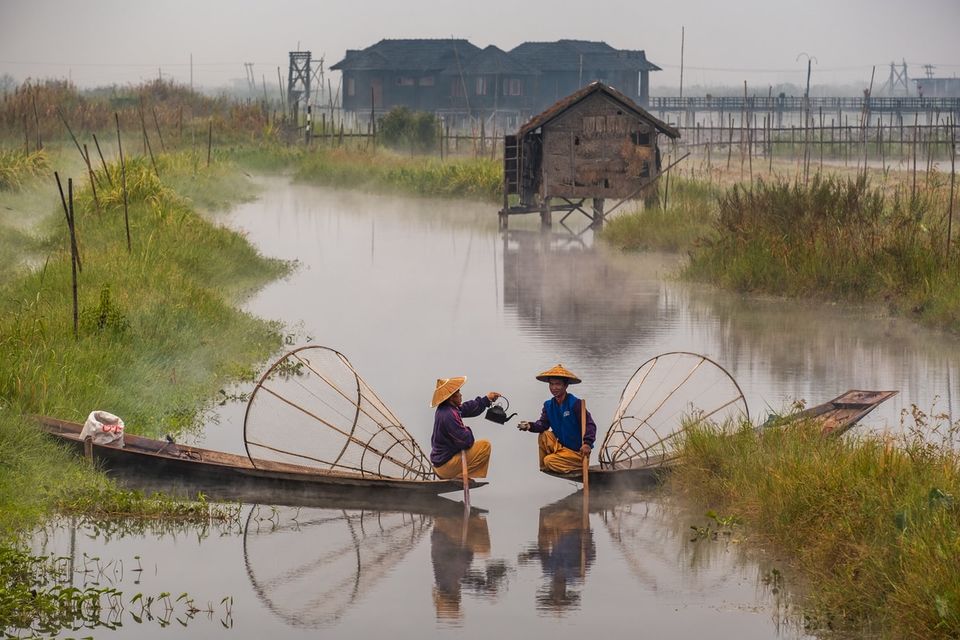 Inle entry fee (INR 750)
Hostel (INR 500)
Inle Tour (INR 400)
Meals (INR 600)
Bus to Yangon (INR 750)
Total expenditure INR 3000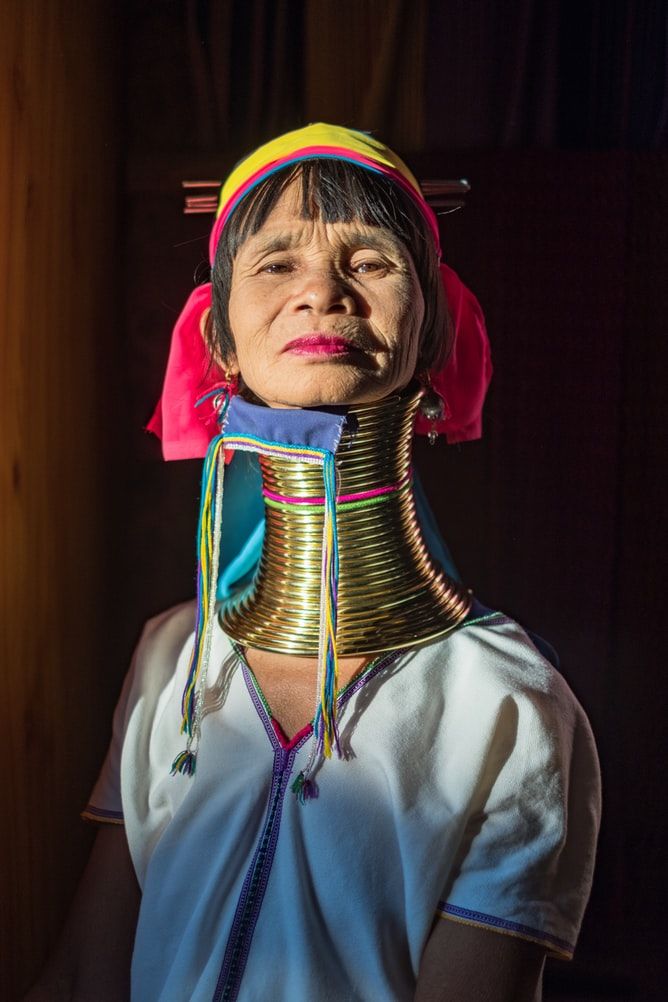 Day 7: Yangon
Yangon City Tour (INR 1000)
Meals (INR 500)
Board your flight from Yangon back to India
Total expenditure: INR 1500
All expenditure: INR 14,500
Flights & Visa: INR 15,500
Total: INR 30,000
This budget may not give you extreme pleasures, but will also not be restraining in any way. In fact, I have travelled on a low-budget throughout India and getting much better services at lower prices in Myanmar actually made the trip quite enjoyable for me.
People flying directly to Yangon will incur the same expenses. However, they need to tweak the itinerary to be back to Yangon on the 7th day.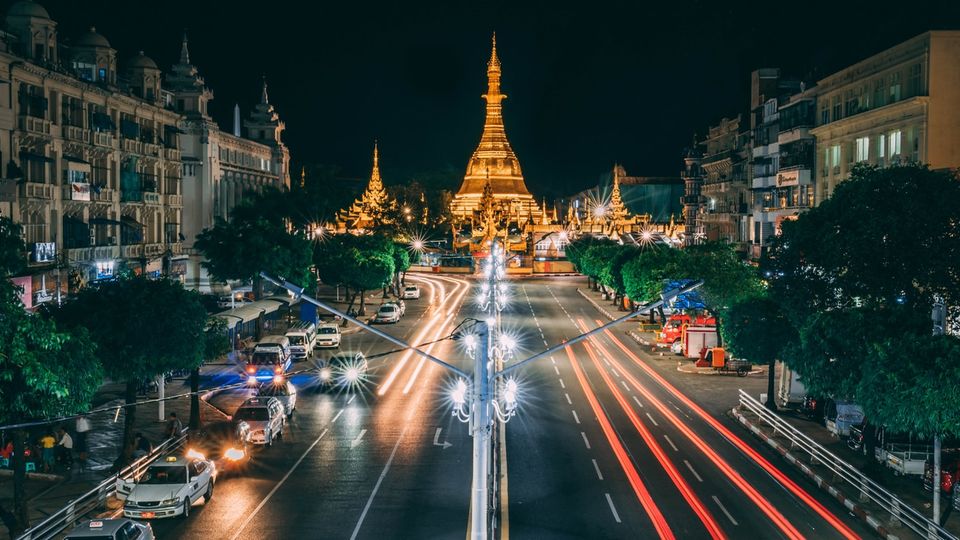 From Yangon airport
Day 1: Yangon
Day 2: Bagan
Day 3: Bagan
Day 4: Mandalay
Day 5: Mandalay
Day 6: Inle
Day 7: Yangon
Since you would have already seen a few places on the day you land in Yangon, you can explore the local life on the last day using the loop train which is extremely cheap (INR 10 for a 25km ride).
Have you backpacked to Myanmar. Share your tips in the comments below.
Be a part of the largest online community of travellers on Tripoto's Facebook page!