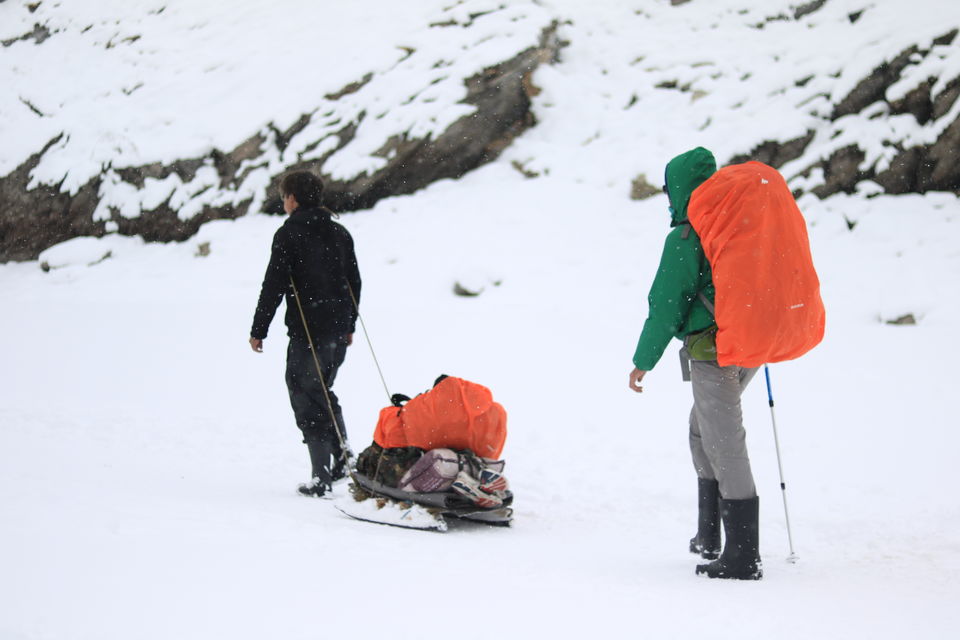 "CHADAR" : translated as blanket, refers to the thick ice formation on Zanskar river in the Leh region of North India. This frozen spectacle is on every trekkers bucket list and is the only trek in the world which is on a frozen river at 11000 ft, with a jaw-dropping temperature that goes as low as -30 degrees. The difficulties faced in such endeavors are all part of the adventure for us but this same stretch of frozen blanket serves the locals as their lifeline.
Winter struggle:
Recently I read this news about how a couple of trekkers encountered a family on Chadar, here is what happened: The family of four; 2 kids husband and wife were making their way back to the village. It is known that the roads are shut down during winter in Leh hence the locals are left with Zanskar as their only way in and out. They were on their way back from the hospital and she had just delivered her second baby. The couple with their first born trekked 70 kms to the hospital in Lingshed while she was 9 months pregnant to deliver the baby. This walk took them 9 days so they had to carry food, blanket and other provisions along. After the delivery they had to traverse the same path back with their new born.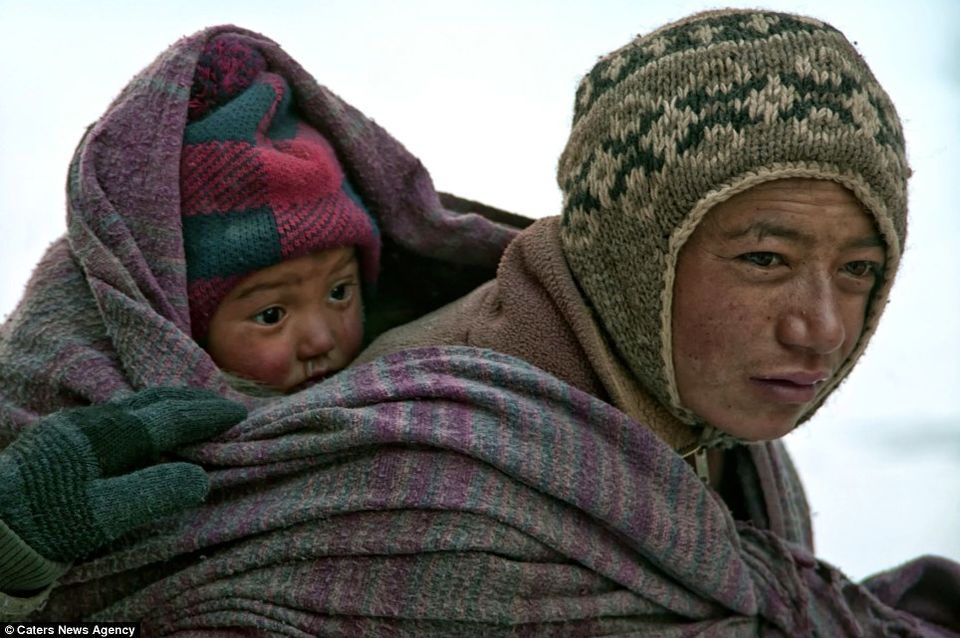 The problem:
1) Irresponsible tourism
Due to its increasing popularity approximately 300 people go to Chadar every day including the porters, company crew and trekkers. At one point we had to wait 3 hours to cross a turn because there were easily 200 people trying to move across. This route is exploited, there is plastic and sanitary waste everywhere near the camps.
2) Connectivity
BRO (Border Road Organisation) does an inexplicably amazing job here, anytime a road is blocked due to landslide or snowfall, it is fixed by them in no time at such harsh conditions. However, the government well aware of the pain of the locals during winter, initiated to build a road between Leh and Zanskar. The rocky road continues from Chilling and the construction has stopped at the first camp itself. The estimated time to complete this was 2 years but that has not happened yet.
3) Global Warming
This is something that is not just a problem in Chadar but the world in general. The Himalayas are getting warmer each passing year, lesser snow and rain fall, ergo, effecting every living thing in a vicious cycle. Zanskar used to be the habitat of snow Leopards but due to decreasing weather conditions and the increase in tourists they have moved away to higher valleys. Unpredictable conditions cause the ice to break or melt away making it extremely dangerous for commuters.
Is there a Solution ?
Should trekking be banned here, probably not but can we be more responsible? YES!
Every group must take their garbage with them. The holes dug up in the toilet tents are not the best solution. We need better ways of disposing sanitary waste. For instance, we can use a poo tube, pot or bags and carry it back to where they can be safely disposed.
There should certainly be regulations to control the number of trekkers permitted to be in Chadar every single day. The adventure companies must adhere to strict guidelines and maintain the decorum. Just posting a few pictures on social media with the Green initiative drive is not enough, every group that leaves should be a Clean initiative drive.
The promised road must be completed with utmost priority. There is very little we common man can do about this or is it?
I attempted this trek a year ago but could not reach the iconic waterfall (Naerak). We had 48 hours of continuous snowfall because of which the ice started to melt and broke into the river at one point. Trying to outrun the melting ice we had to take cover in one of the caves for the night. While these are fun stories for me I could not stop thinking about the tough life the locals have during winters. They have to rely on the river freezing to commute. Being there and covering 65 kms by foot, I can empathize with the weather conditions but having to struggle for basic amenities more so for medical emergencies is beyond my threshold.
"Nature is a miracle and we depend on it"
Signing Off rucksackdiaries.