Sanchi or popularly known as Sanchi Stupa is situated approximately 46 km from Bhopal and if you will look in India's Map it is situated almost middle of the country. It is very famous as Buddhist Complex and one of the oldest stone structure of India. It is said that it was built in 3rd century BCE during the era of great emperor Ashoka.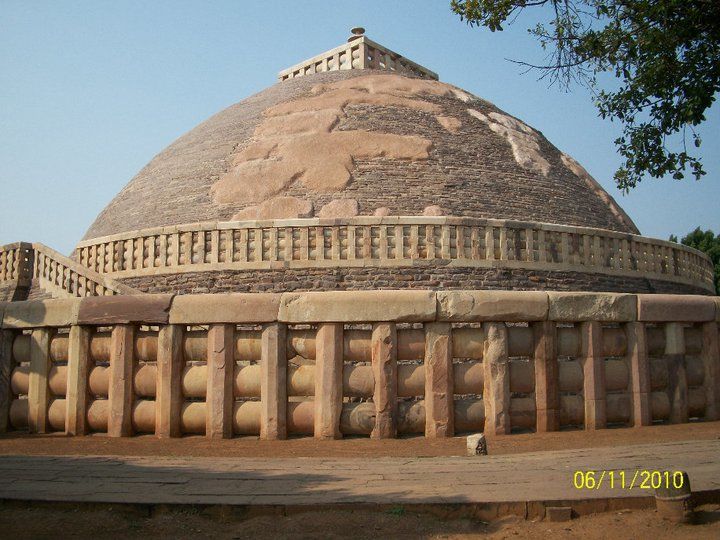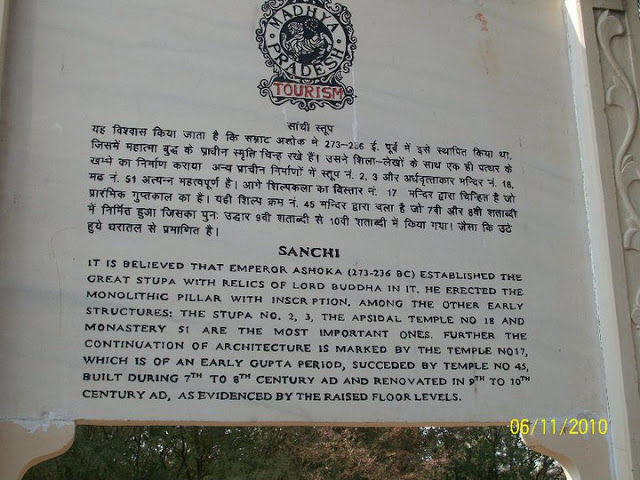 Well my memories with this great architecture are little different. As I spent my childhood in Gwalior, I use to travel a lot between Gwalior and Bhopal and in each and every trip via Indian Railways I used to be curious about spotting this structure from the train, far away on a small hillock. And finally in 2010,I visited this place when my husband shown interest in visiting this place.
So its never too late and finally during my visit to my native place I visited this place.
We hired a local taxi service and reached to this place in one and half hour from Bhopal. This place is situated in little secluded place so do not expect any commercialization around this. This place is maintained by M.P. tourism so you have to pay some charges to entered this place. There is also a small museum here containing some some valuable treasure from India's glorious past , as I am not a very big fan of museum, was not keen to go....but my hubby insisted me and I was not having any choice ???? , side effect of first year of marriage ????........................ So after 30 mins we reached to the main complex , a huge , green and well maintained complex welcomed us.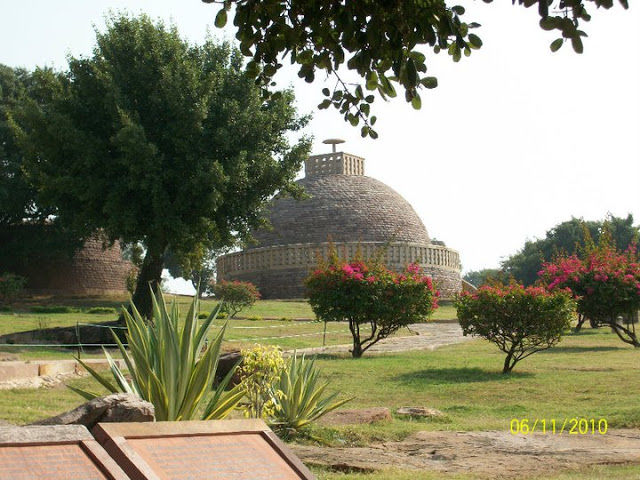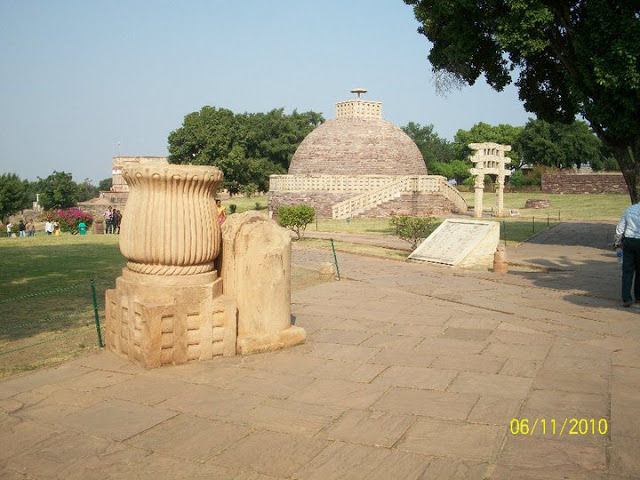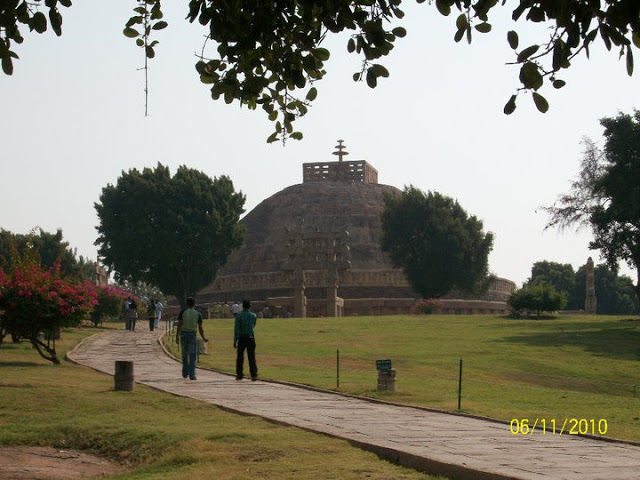 Views were spectacular and the warm winter sunlight was making is more beautiful. Sanchi is very importance and famous tourist destination of central India and now I know why. This is also famous as UNESCO world heritage site. As it is linked to Ashoka era and Budhism ,I could really feel the peace and calmness here. Beautiful and detailed architecture of pillars and famous Sanchi Gate mesmerized me and I could recall spotting these Images at so many places and recently I spotted same on new Indian currency Note of 200/- .........Have you noticed ?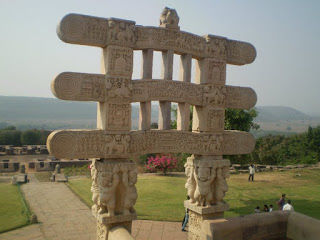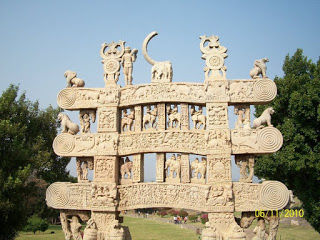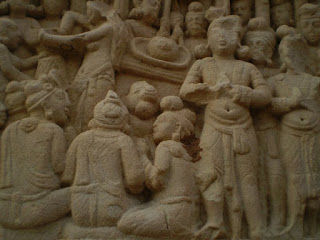 On Sanchi Gate you can also spot the famous Ashok Stambh.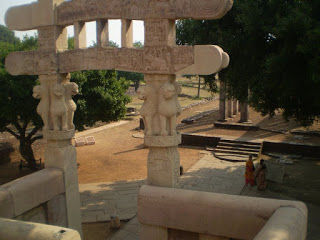 These gates are very famous and holds significance based on their direction. You can surf google a little bit if you want to know more about this.
Soon I realized that what making me curious from so many years are actually worth visiting and next time my curiosity will turn into memories.
So do include this place into your itinerary if you are visiting ( Dil) heart of India.
How to Reach- Easily Accessible by Roads from Bhopal.
When to Visit- November to February , you can also visit in Monsoon . Avoid visiting in Summers.
Duration of Visit- 3-4 hours
What to Buy- Small curio of Ashok Stambh or pictures
For More Information Visit- http://www.madhya-pradesh-tourism.com/tourist-attractions/sanchi-stupa.html
Some Special Tip- If you have full day, go little ahead and cover Bhojpur and Bhimbetka Rock Shelters ( Details Coming Soon).