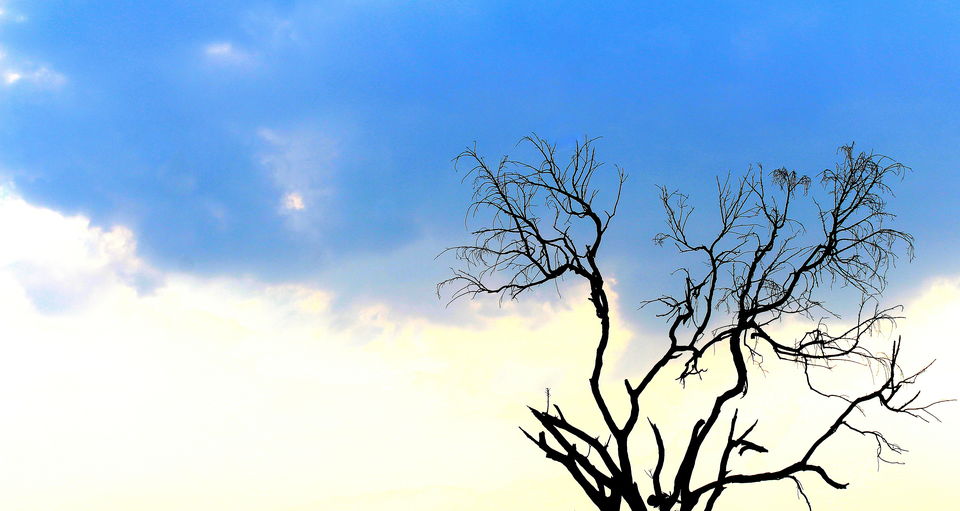 India is a country of a great diversity. It is probably the only country which has a diverse culture all across. Buddhism is among the major religions followed by people of India. This religion has its remarkable presence all over the places in the form of its magnificent monuments. Sanchi Stupa of Bhopal is among the most popular Buddhist architecture in the world. This world heritage site is a symbol of the great history and culture of Buddhism in India.
I went to Bhopal for the first time to attend a travel exhibition. I planned my trip with my hostel roommate and one of my best friends. We took a night train from Gwalior to reach Bhopal next morning. It was a tiring journey and I couldn't sleep properly. We arrived Bhopal around 5 am. We took some rest in the waiting room at the station and freshen up. After getting ready we found a restaurant and had delicious healthy breakfast outside the railway station. We took an auto to reach Taj ul Masjid in the center of Bhopal city. We spent some time at this majestic monument and Asia's largest mosque. We reached at the exhibition venue after having lunch. It was a grand event where all the major travel and tour operator of India were gathered at a same place. After having fruitful discussion with industry experts, entrepreneurs we left the venue around 3pm. We had not booked train tickets for our return journey to Gwalior. So we decided to take a bus and visit Sanchi stupa instead. From the event venue we reached near the bus stand and got a local small bus which was taking passengers to Sanchi. Finally we reached Sanchi Stupa before 5:30 pm.
The Auto took us near the entrance of the Stupa. The surrounding place was very well maintained and clean. It was a peaceful place and we could hear birds singing. There were beautiful grass all around and many trees. Near the entry gate we bought tickets and started walking towards the main stupa. There are some other small stupa and architectures which has relics of Buddhist monks.
I was awestruck to see the magnificent architecture of the Sanchi stupa. It is so beautifully made with the symmetrical shape all around. The steps leads to the Pradakshina Path of the stupa. We completed the circular pradakshina and clicked some pictures. There were some tour guides with the group of foreigners and other visitors. He was explaining the meaning of each and every object and sculptures that were made at this 3rd century old stupa made by the emperor Ashoka.
We sat there near the stupa for some time. We had to catch a train from the Sanchi railway station so we left the place. From Sanchi it was a long journey back to Gwalior.
Though it was an unplanned and short visit to this heritage monument, I was happy. I decided to visit the place again in future and returned back to my hostel with some beautiful photographs and a wonderful memory of this backpacking tour in Bhopal.
How to reach:
It is 43km away from the capital city of Madhya Pradesh state.
The nearest airport is Bhopal and railway station is Sanchi.
One can reach here by taking an private bus or any other vehicles from Bhopal.
Frequent Searches Leading To This Page:-
buddhist monuments in madhya pradesh, buddhist sites in madhya pradesh, monuments of madhya pradesh, sanchi stupa madhya pradesh india, the great sanchi stupa madhya pradesh india