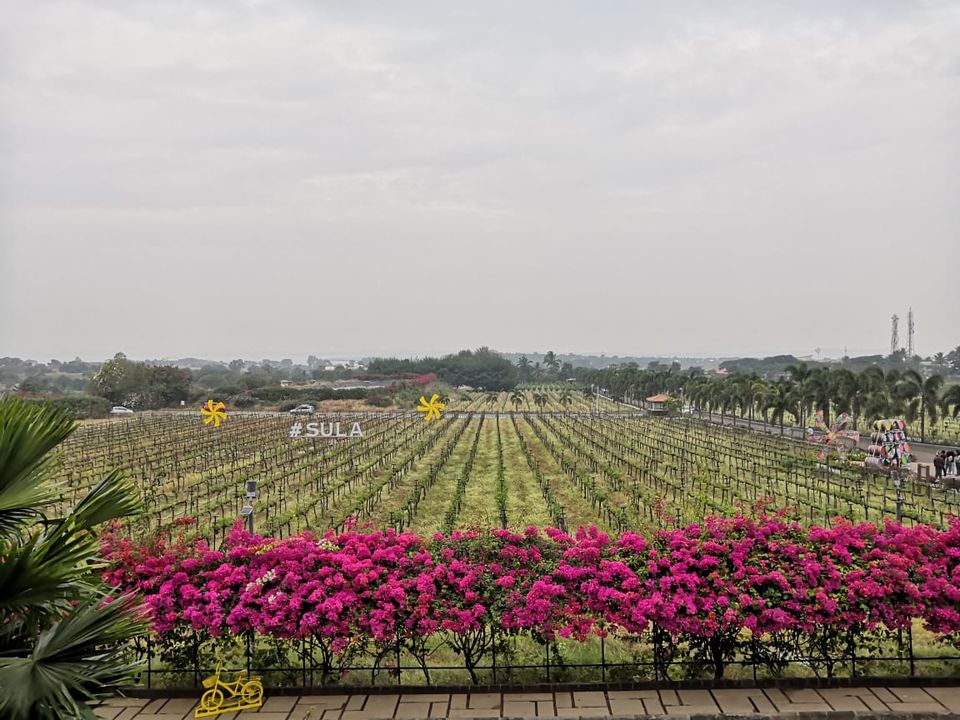 Looking for a place near Mumbai for a day trip? Sula Vineyard - a world class heritage winery resort with boutique accommodations, makes it the perfect weekend getaway.
It took us 3.5 hours to cover 170 Kms from Mumbai to Nashik. The two lane highway is not one of the best but is not that bad either. The route is scenic but would be more picturesque during monsoon.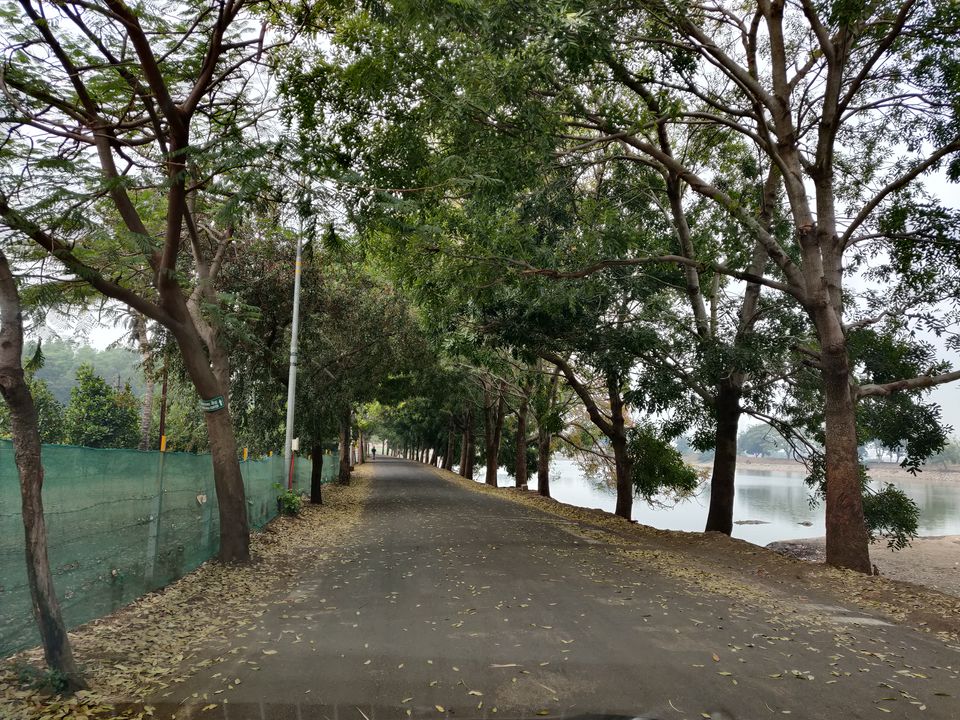 Sula Vineyard opens at 11:00 AM and we made sure we reach by then. Being Saturday we expected few people, but there were quite a few vehicles and the crowd kept on increasing as the day progressed. Once you reach Sula Vineyard, there is a entry charge of 500 INR per person which can be redeemed in restaurant and winery tour.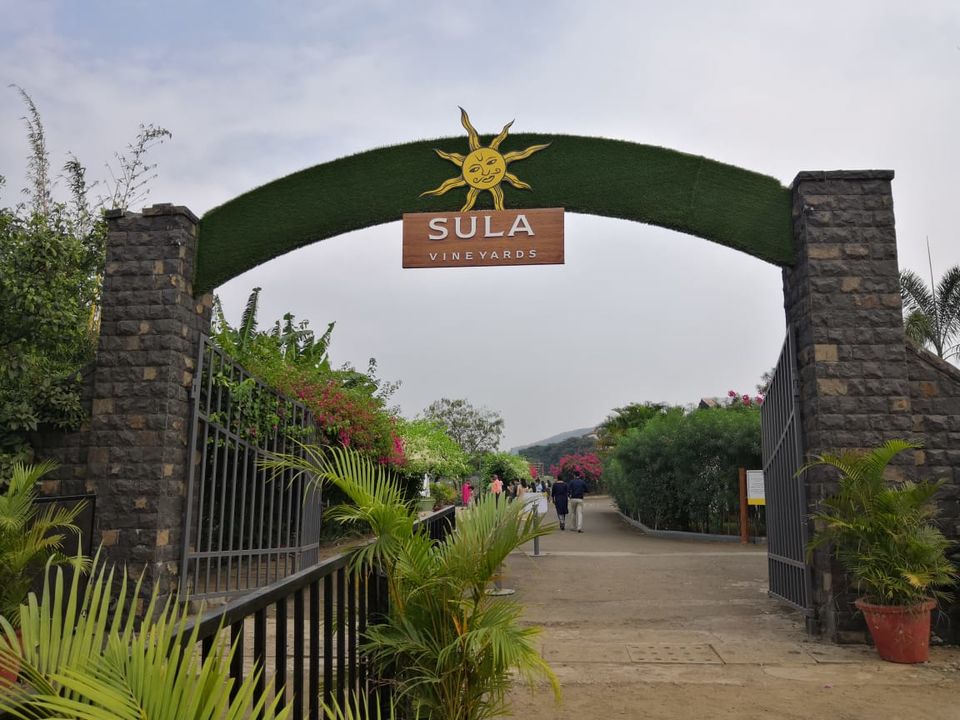 The vineyard is spread over a total of 3000 acres of land and the facility includes manufacturing setup, stay, hotels, amphitheater. The property is very nicely maintained and you will find innumerable places to take awesome photos. The places is simply a paradise for Instagrammers.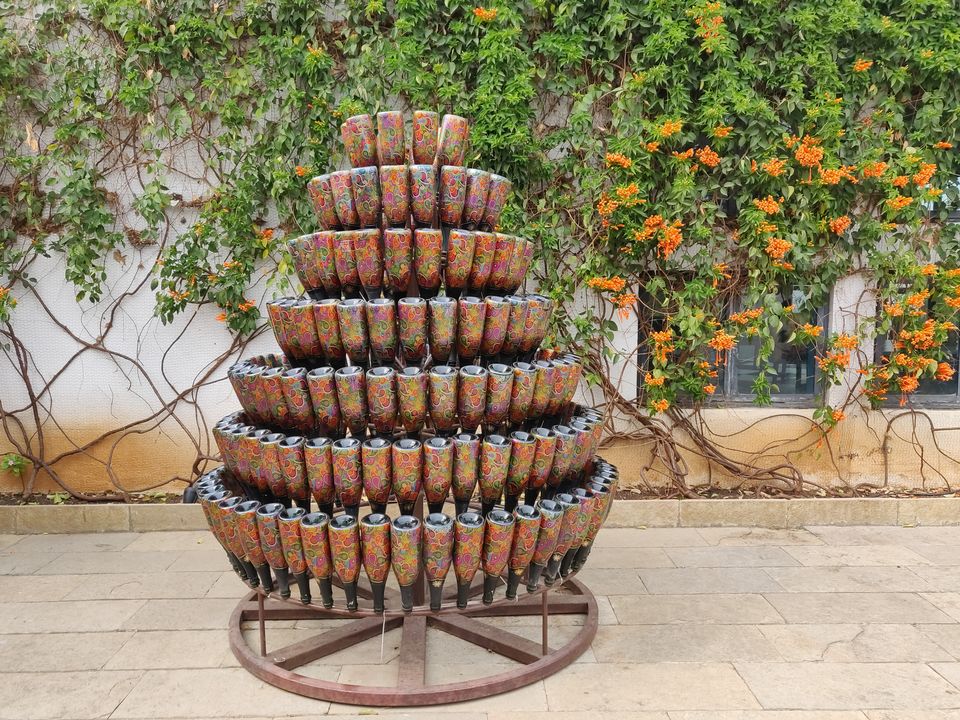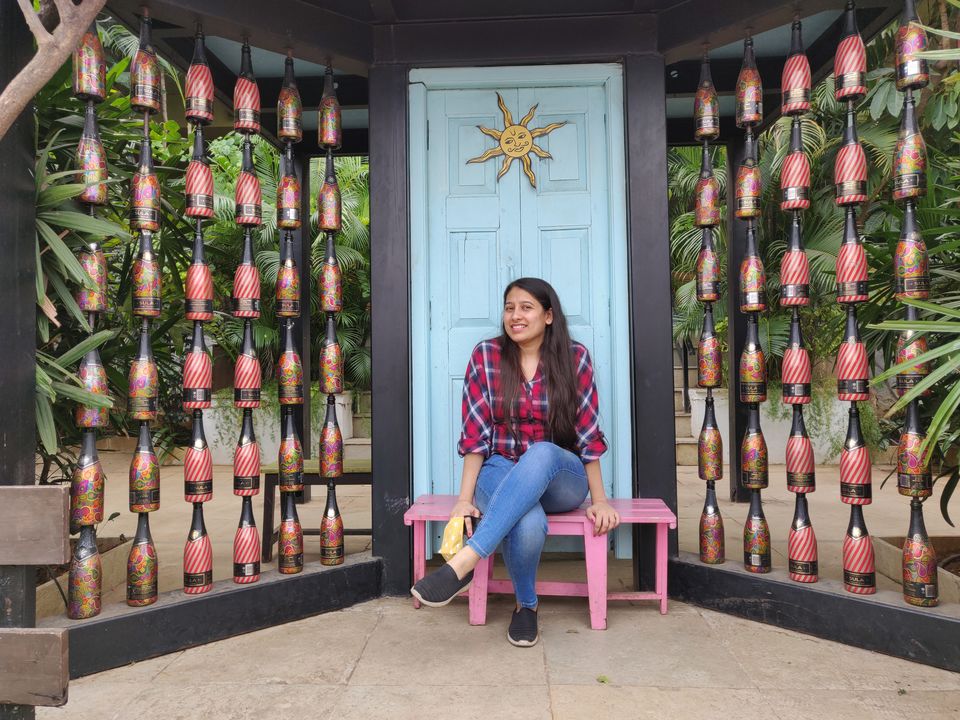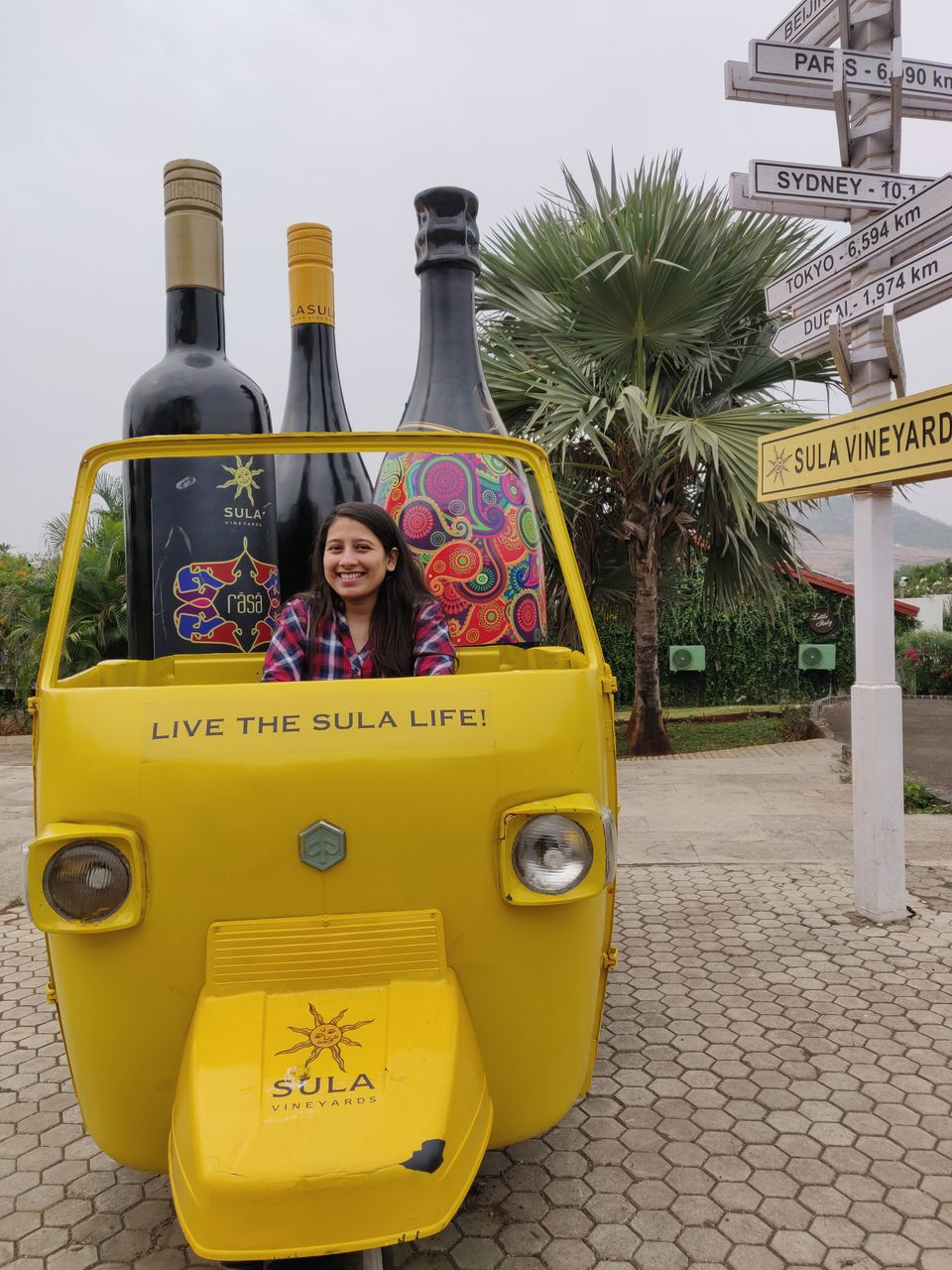 Winery tours are scheduled at every hour starting from 11:30 AM. Cost for winery tour is 200 INR per person, if you choose to include wine tasting it totals to 600 INR per person. The tour take 45 - 60 min, that ranged from the origins of Sula, a vivid description about the variety of grapes and wine making process ending with wine tasting session at the Tasting Cellar. The tour included tasting of six wines along with explanation of 5 step process of wine tasting.
Afterwards you can enjoy food at the restaurant above the Tasting Cellar overlooking the rolling vineyards with panoramic lake views. The food options are limited but a table along the rail offers awesome views.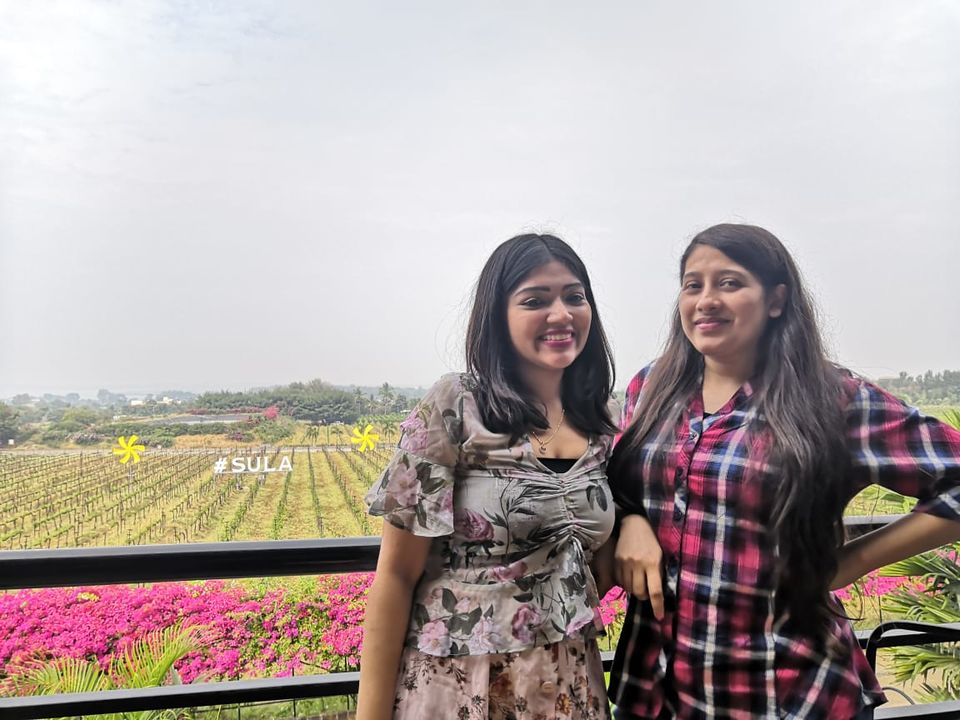 Also, the vineyard has two restaurants (larger options to order from), a gift shop and a bottle shop, so you'll have mementos to bring back home. The vineyard is an ideal getaway for people who wish to spend their weekend or day off in leisure, away from the din of the city.