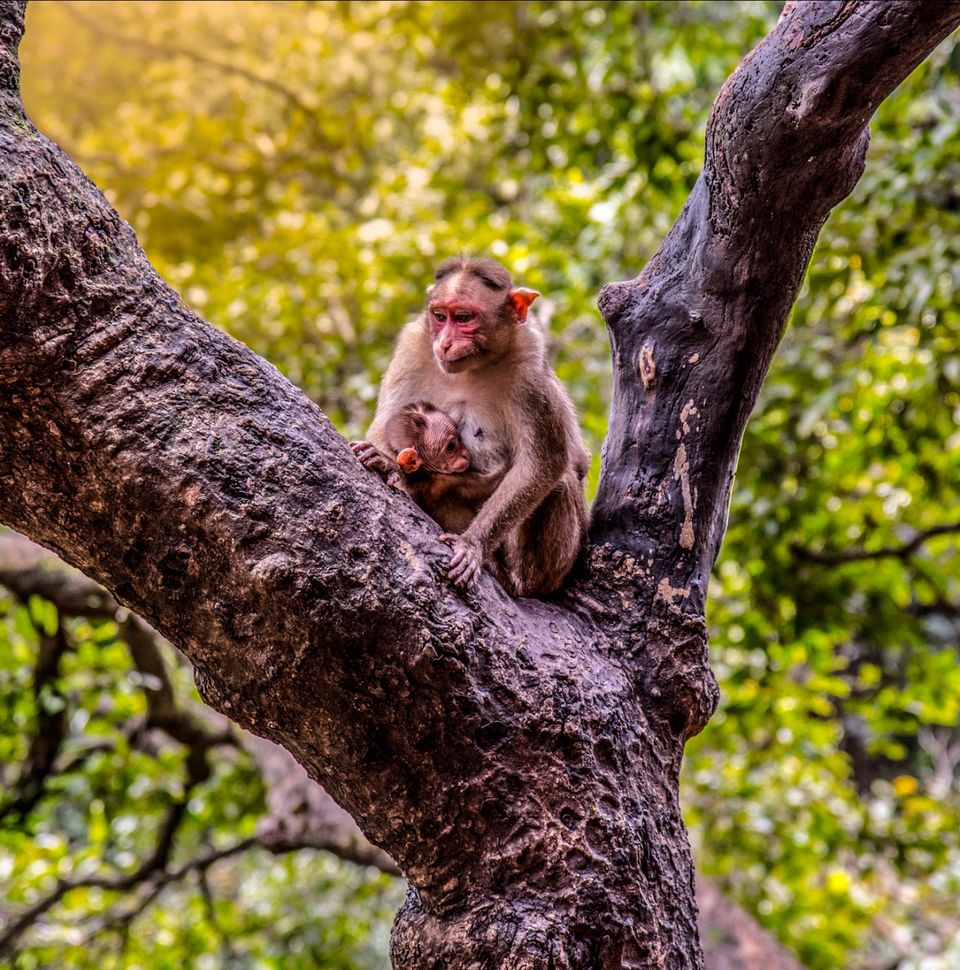 India is known for it's rich history and heritage, among many others. And thus, home to some of the most fascinating and stupendous temples.
Now, there are a plethora of temples in India exuberating history and Bhīmāshankar Temple can be counted amongst the best of them. It is a Jyotirlinga shrine located at about 110KMs from Pune, road to which is a delight to witness, and if you love driving, like I do, you will enjoy driving your way to the top - the Temple.
Long ago, on the ranges of Sahyadris, lived an evil demon - Bhīmā. As legend has it, humanity and kindness shivered in the face of him, no one dared to cross his path, and even the Gods were equally feared. Upon knowing of his father's (Kumbhakarna) death by the hands of Lord Vishnu (in his incarnation has Lord Rama), he vowed revenge, and defeated King Indra and conquered heavens. Seeing him rake havoc, Gods implored Lord Shiva to aid them in defeating Bhīmā. Now if legends are to be believed, a great war began between the two, and was ended with Bhīmā getting turned into ash, upon Narada's request to Lord Shiva. Everyone present there requested Lord Shiva to make that place his abode, and thus he manifested himself in the form of Bhīmāshankar Jyotirlingam. More on the temple here.
Not many are interested in exploring history, I for one, feel honored to do so. We rented Ford Figo from ZoomCar at Rs. 3250, and since we were two, the whole trip was slightly expensive - Rs. 2310 per person. Expensive yes, but it was totally worth it. Our journey started from Ganga Cypress at 08:00 AM and it took us about 3 hours to reach the temple.
Note: Leave early in the morning, or else traffic will get the better of you.
Even though, we left at 8:00AM, traffic at Rajguru Nagar sucked every ounce of energy we had in us, although it would be fair to say that we regained it back after reaching the ranges.
Google Maps will show you two ways to reach the temple, don't follow the shortest route, as it isn't maintained, rather, go via Rajguru Nagar, if you care about your car's suspension.
We stopped in between, can't recall the place, to have 'bhutta' and the view, from there, was astounding. After taking a halt of about 20 minutes, we continued our journey to the glorified temple.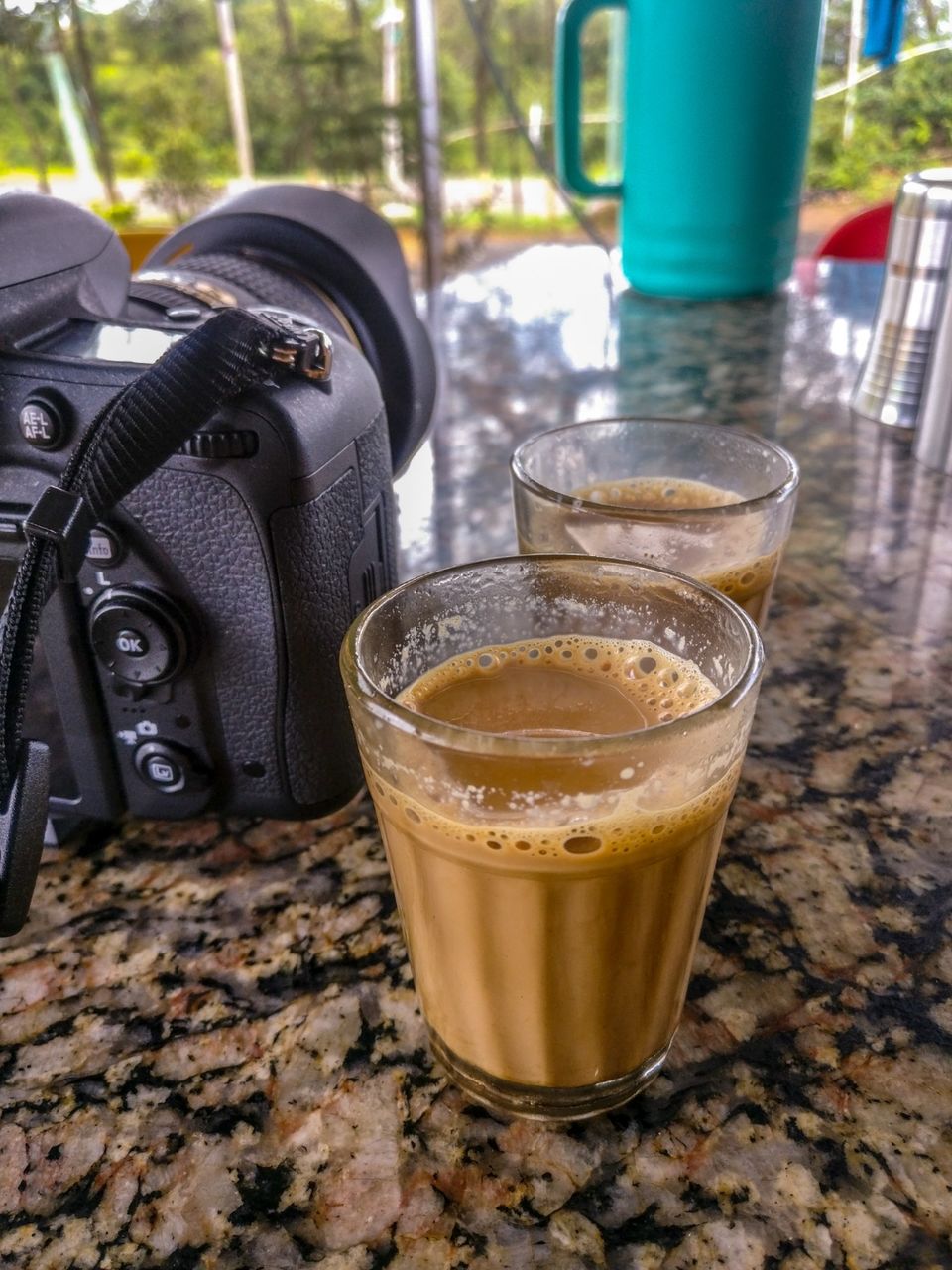 And as is the case with every temple in the ranges, the first thing we notice upon reaching Bhīmāshankar Jyotirlingam is Monkeys, everywhere, and of course Lord Shiva's devotees.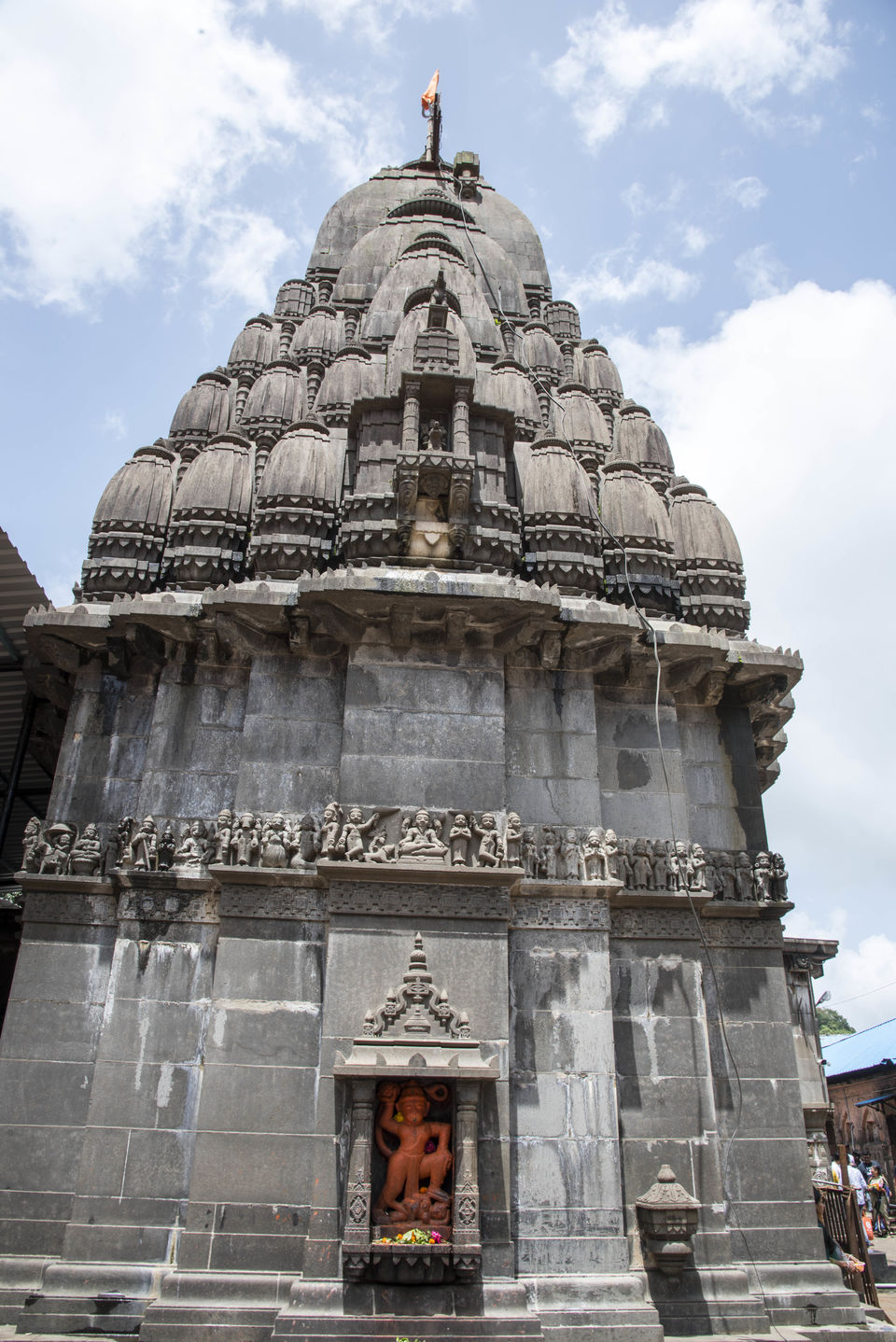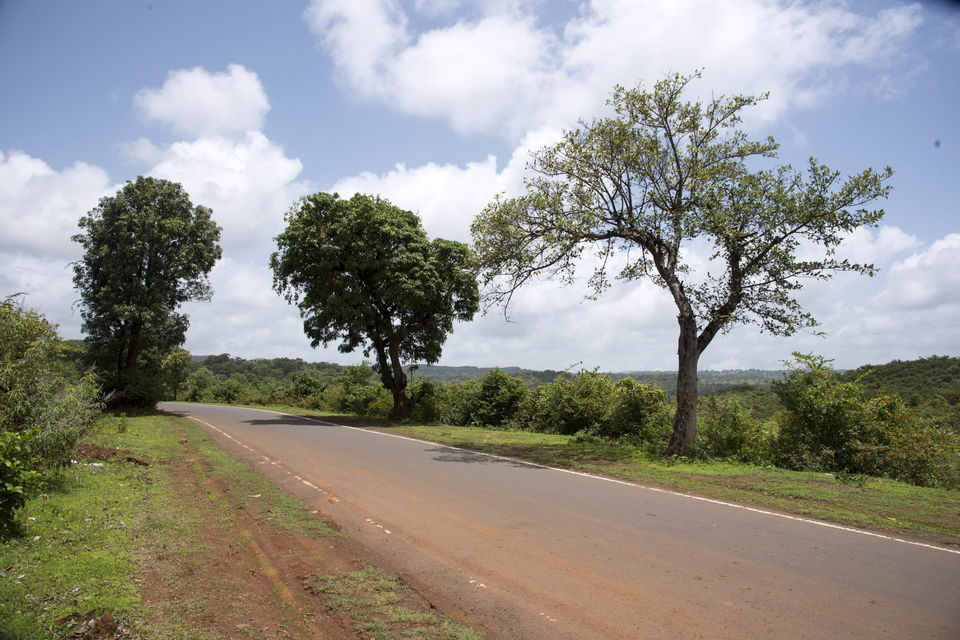 It is one of those temples which will hold your nerve till you have seen it, and with the all the history it holds, it won't take long for you to fall in love with the calmness of the temple. It was crowded, yet peaceful.
Returning from the temple, we got 'Prasad' from one of many shops there, only to have it snatched by a monkey. These intriguing animals will come for your food, unless, you know a way to hide it. Be wary!
Next in our itinerary was the famous Bhīmāshankar trek. Dark clouds hovering above, lush green surroundings and sense of security within, we couldn't have asked for a better weather.
For Photographers - It is one of the best places to do an outdoor shoot amidst the nature.
On our way back to Pune, we halted at a restaurant for an evening snack and close to it, was an unknown lake, untouched by the development across and was as serene as it was peaceful. It got a AAA+ in my book.
To sum it up, take this ride if you are into road trips and want to explore a historical temple of India.