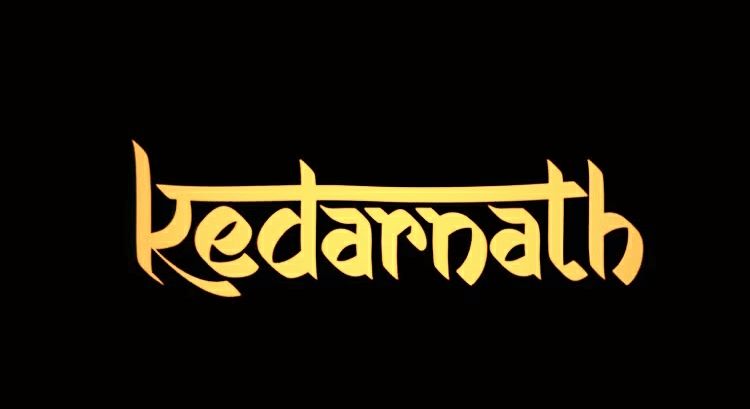 2:30 am Gaurikund : It's the base where I begin my Kedarnath climb. Searching my bag for the perfect gear, I remember the oath I had taken before getting here. It has started drizzling a bit and it gets stronger every passing minute.
4:00 am and the sound of the river opposite my lodge is terrifying. One has to really experience nature at its wrath. It brought shivers inside me as the memories of Kedarnath tragedy resurfaced my head. My intention was straight : Rain or Storm; I had to get to the top anyhow.
One's intentions in life proves to be a turning point after all the universe makes sure it gives back what you really want. I was desperately waiting for the rains to stop and it did at half past 4.
A dhoti, a torch , a bag of good wishes and a shawl is all I have over my naked body. I wouldn't recommend this for anyone who is looking to come up here to meet the Almighty. It's 2°C and I am off ..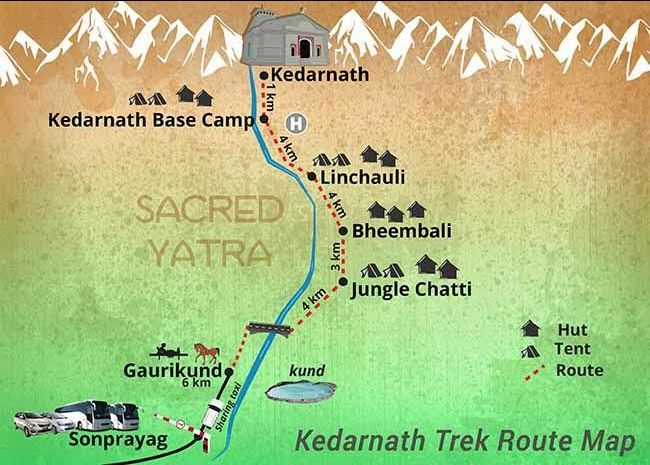 Ram bhi uska, Ravan bhi uska
Jeevan bhi uska, Maran bhi uska
Tandav hai aur Dhyan bhi woh hai..
Agyani ka Gyaan bhi woh hai..
As I began my walk towards Kedar, a sense of happiness, belonging and satisfaction lurked around me. I couldn't find a soul on the stretch and my legs were feeling lighter than ever. One hand and I could touch the stars. It was so enigmatic!!!
Every single moment in my head was being processed onto me in slow motion. As if, I were re-living them once again. I pass on the first hour with ease and the manmade stairs towards the shrine make it easier for the devotees. 6o clock and I find people flocking down. The chant of Om Namah Shivaay and Jai Bhole gets me going !!
As per mythology and legends, there are various stories associated with the temple.
Legend 1: Legend goes that Nara and Narayana - two incarnations of Vishnu performed severe penance in Badrikashraya of Bharat Khand, in front of a Shivalingam fashioned out of earth. Pleased with their devotion, Lord Shiva appeared in front of them and said that they may ask for a boon. Nar and Narayan requested Shiva to take up a permanent abode as a Jyotirlingam at Kedarnath so that all people who worship Shiva shall be freed from their miseries.
Legend 2: According to another legend, the place came into being during the period when the five Pandava brothers were asked to seek Shiva's blessings purging them of the sin of killing their cousins ( Kauravas ) Lord Shiva unwilling to give darshans to the Pandavas fled Kashi to live incognito in Guptkashi, where eventually he was detected by the Pandavas. Besides, yet another popular legend related to Kedar Temple, Goddess Parvati worshipped Kedareshwar to unite with Shiva as Ardhanareeswarar.
Bhairon Temple: A little away from Kedarnath is a temple dedicated to Bhaironathji who is ceremoniously worshipped at the opening and closing of the temple . The belief is that Bhairavnathji protects this land from evil during the time when temple of Kedarnath is closed.
The lingam at Kedarnath, unlike its usual form, is pyramidal and is regarded as one of the 12 Jyotirlings. Lord Shiva manifested in the form of Jyotirlingam or the cosmic light. KEDARNATH is highest among the 12 Jyotirlingas. This temple, over a thousand years old is built of massive stone slabs over a large rectangular platform.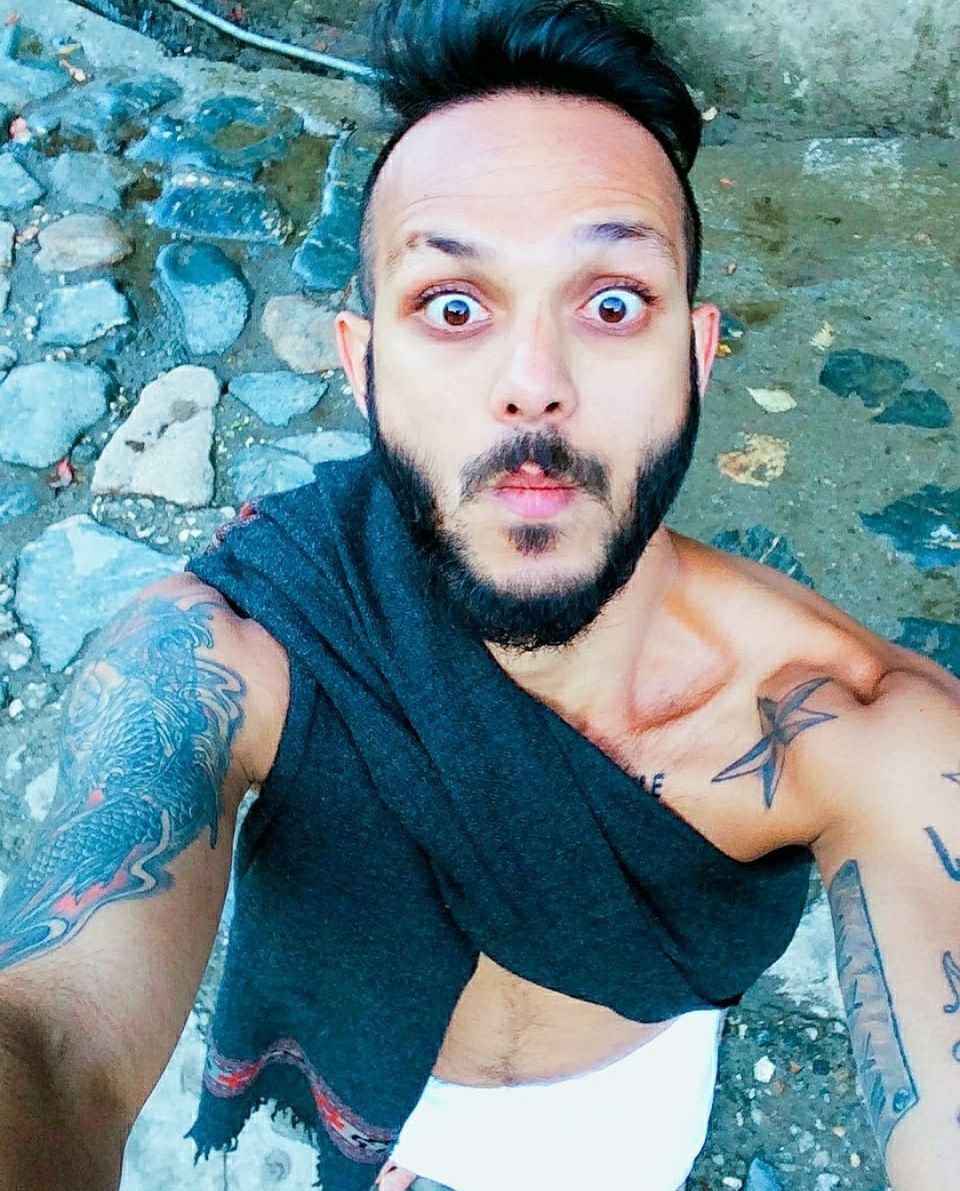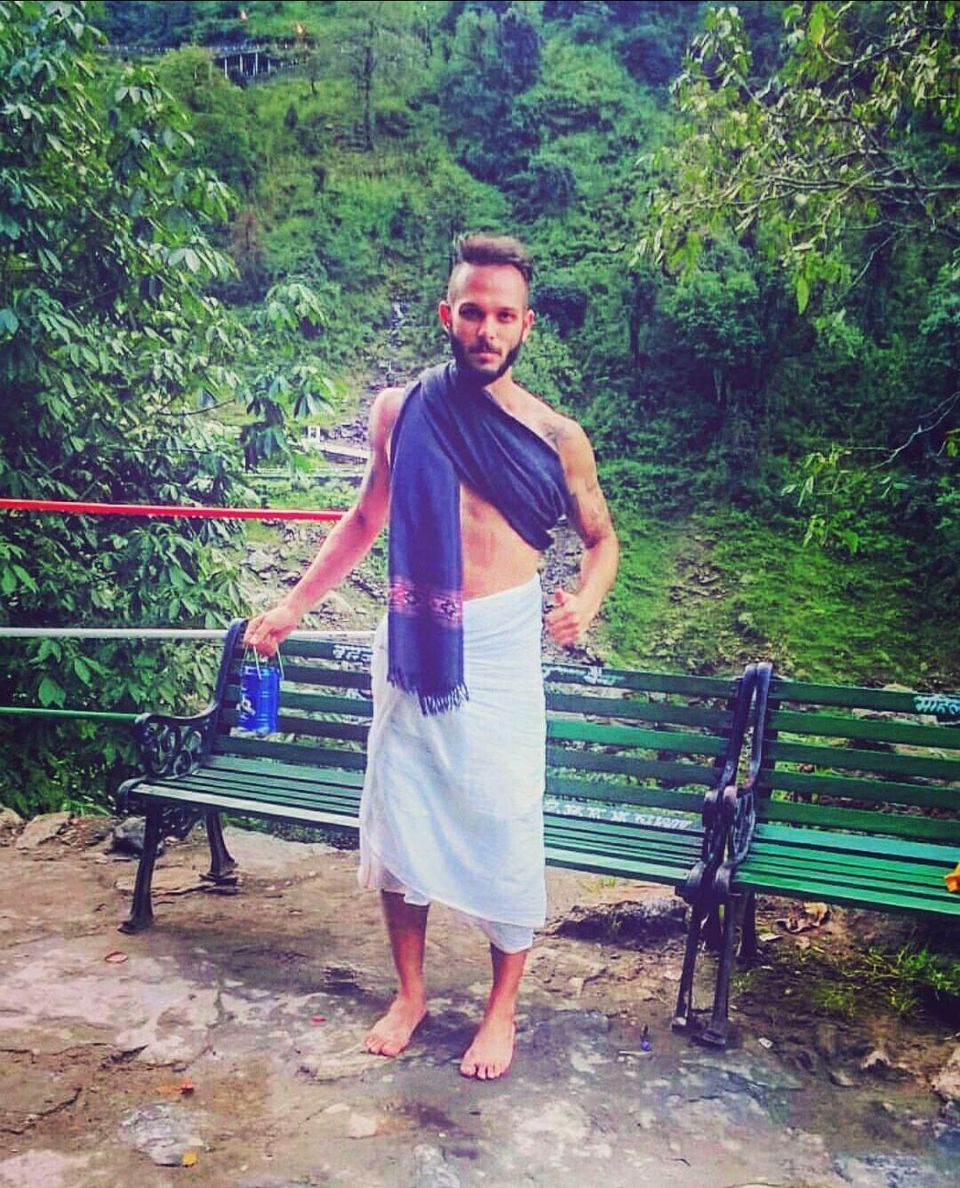 The climb gets tougher and tougher. I find a cow shed and I'm lured into it. I sit amongst them and wipe my feet. Cuts and bruises are a part & parcel of life. I ponder as to how such a feat of paving a way for the devotees to worship their lord must have been accomplished. It must have taken them years to carve a way out on these mountain ranges. These cuts seem miniscule in front of the efforts taken by our ancestors. Within no time, I meet a sadhu ; 50 years old I think. The magic in his eyes was scintillating yet he was calm & composed. Without losing an opportunity I get noticed and he asks me - " Pagal haina tu? " ( You must be crazy ) We develop a conversation, he informs me a few things, asks me my purpose of travelling the way I was and then sits down to tell a story..
He continues - According to Hindu Mythology, the temple is built by Pandavas after Mahabharat War. During the Mahabharatha war, the Pandavas killed their relatives; to get rid of this sin, the Pandavas undertook a pilgrimage.
But Lord Vishweshwara was away in Kailasa in the Himalayas. On learning this, the Pandavas left Kashi. They reached the Himalayas via Haridwar. They saw Lord Shankara from a distance. But Lord Shankara hid from them. Then Dharmaraj said: "Oh, Lord, You have hidden yourself from our sight because we have sinned. But, we will seek You out somehow. Only after we take your Darshan would our sins be washed away. This place, where You have hidden Yourself will be known as Guptakashi and become a famous shrine."
From Guptakashi (Rudraprayag), the Pandavas went ahead till they reached Gaurikund in the Himalayas valleys. They wandered there in search of Lord Shankara. While doing so Nakul and Sahadev found a buffalo which was unique to look at.
Then Bheema went after the buffalo with his mace ( gadaa ) The buffalo was clever and Bheema could not catch him. But Bheema managed to hit the buffalo with his mace. The buffalo had its face hidden in a crevice-in the earth. Bheema started to pull it by its tail. In this tug-of war, the face of the buffalo went straight to Nepal, leaving its hind part in Kedar and it's face in Nepal.
On this hind part of Mahesha, a JyotirLinga appeared and Lord Shankara appeared from this light. By getting a Darshan of Lord Shankar, the pandavas were washed off their sins. The Lord told the Pandavas, "From now on, I will remain here as a triangular shaped JyotirLinga. By taking a Darshan of Kedarnath, devotees would attain holiness".
The temple is 85 feet high, 187 feet in length and 80 wide. Its walls are 12 feet thick and built from extremely strong stones and stands on a six-foot high platform. Astonishing ,isn't it!!!
Waterfalls, Mandakini River , The Himalayan Ranges, Devotees from all parts of the world and the Kedar Valley itself made the entire stretch look Divine. I was 4 hours into my walk and without a sweat , I could see the glaciers slowly emerging right in front of my eyes. What a sight. There isn't a word that could fit such an experience! Simply, wow !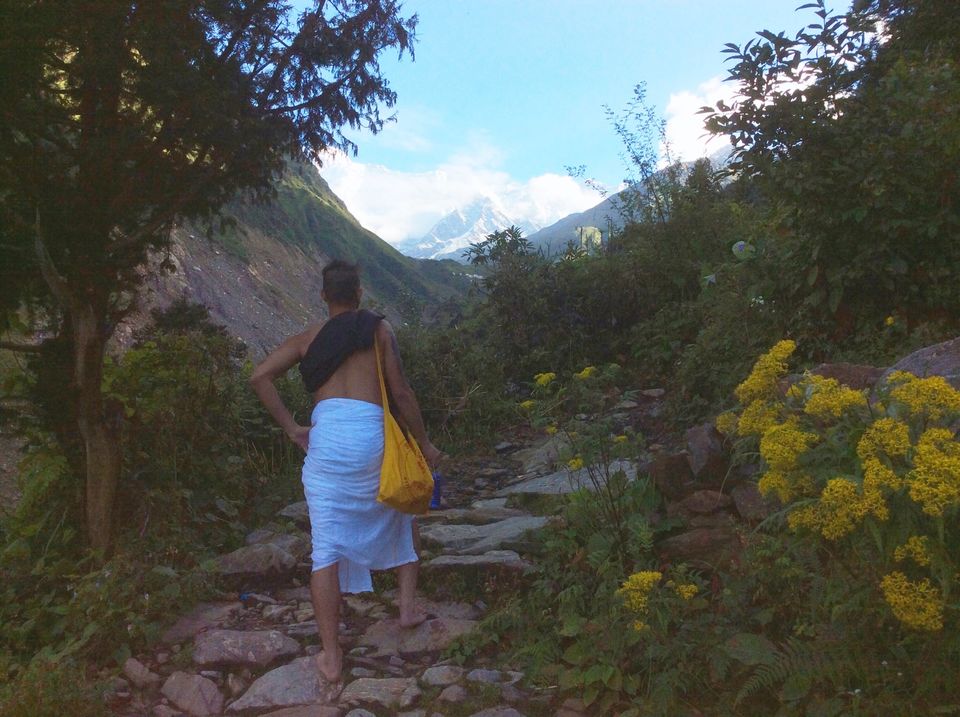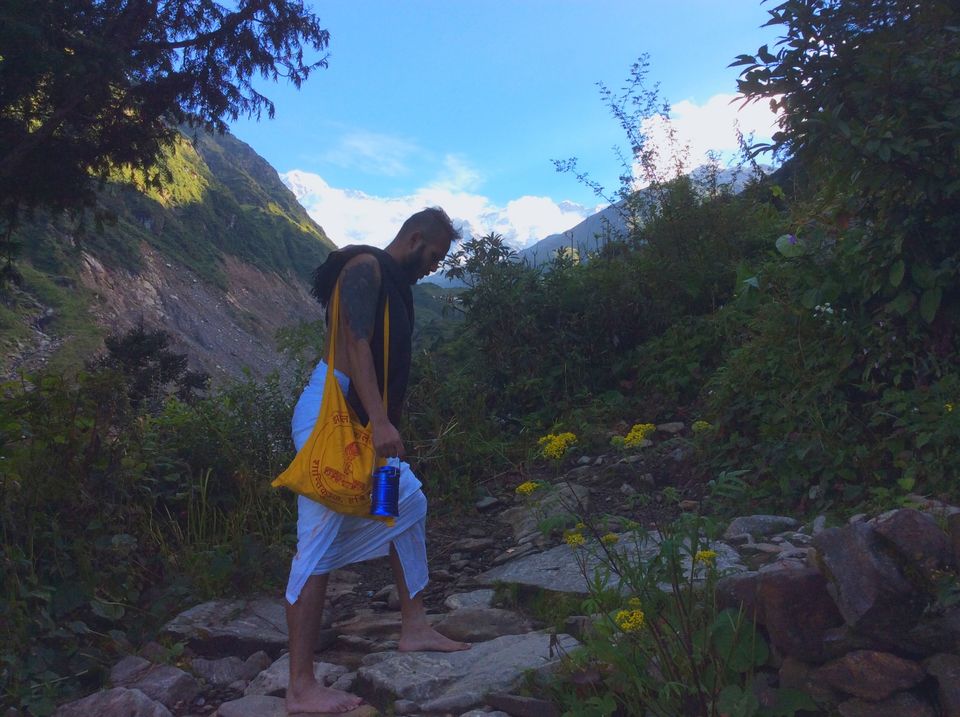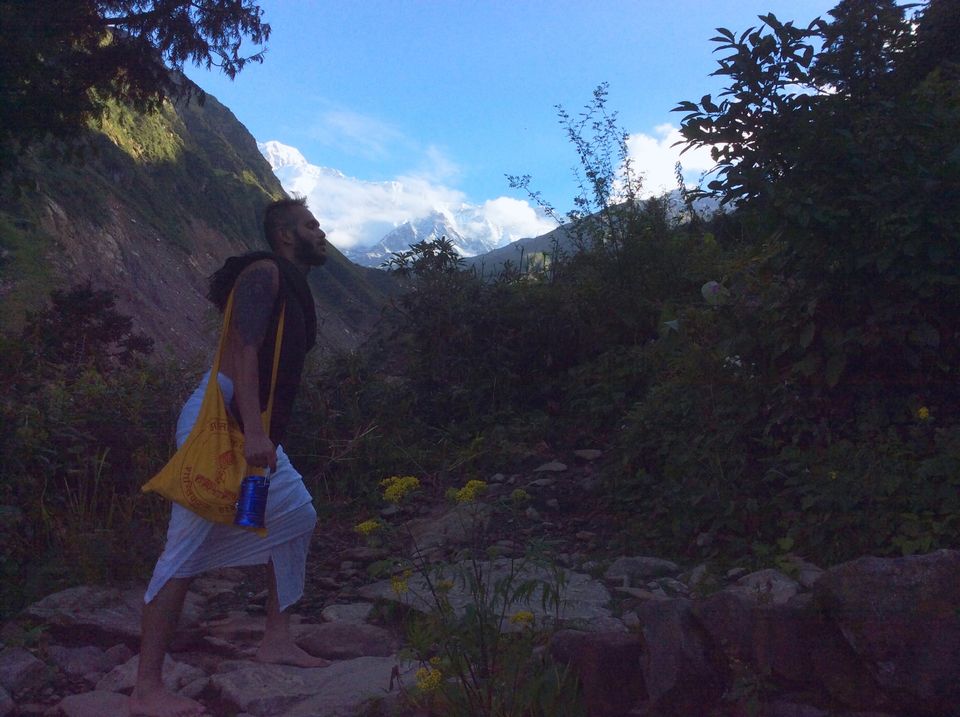 The last 6 km stretch is the toughest ( on feet ) Altitude starts working it's magic, your lungs need to pour in enough oxygen and you need to be mentally strong. Afterall, it's all in the head. Once you are near the shrine, you can see Helicopters passing by. At 11,500 feet, Kedarnath is one of the treacherous non- motorable shrine. There are other means of travelling such as :
1) Helicopter services
2) Pithus
3) Ponies/ Horses
Tapasya agar Parvati ki thi,
Toh Pratiksha Shiv ki bhi rahi hogi..
Prem toh Ishwar ke liye bhi saral nahi tha ❤️
There is a very interesting story behind the birth of Lord Shiva. One day, Brahma and Vishnu were both arguing about which of them was more powerful and important. Right then amidst the heated discussion, an inexplicable blazing pillar appeared in front of them, whose root and tip were not to be seen.
The roots seemed to penetrate deep into the earth with the tip piercing into the skies beyond eternity. Amazed by the view of this pillar, now both of them wondered which could be this third entity that landed there instantly in a way challenging both of their supremacy. Now their arguments over their supremacy subdued and they started wondering who this entity could be.
Both Brahma and Vishnu set out to locate the start and end of that pillar. Brahma turned into a goose and flew up to find the top of the pillar, while Vishnu turned into a boar and dug into the earth to look for its roots. The process of search happened for ages and the outcome proved futile both of them not being able to succeed in their mission.
After their unsuccessful attempt, both of them felt humbled and came back to their original place only to find Lord Shiva manifesting in front of them in a form they could comprehend and understand. Now they felt Shiva's power and cosmic existence is much beyond their understanding and in fact it was Lord Shiva who was more powerful than both of them. Thus the divine play of Lord Shiva made them understand that there was this mightier third power that ruled over the universe.
FINAL 100 steps : Every step I took, it made me believe in the almighty. The life we live seems meaningless at times without hope, without divinity and without a purpose. However small ones purpose in life maybe; if he or she strives and dedicates themselves into achieving that, even the smallest achievement may empower so much happiness into their lives. Did God tell me to travel this far? Did he ask me to walk like he did? He did ask me to venture out in the cold with no clothes on? Did he tell me whether it's right or wrong? Did he ever ask anything in return? NO! NO and a big NO!
What you feel inside is more important than seeking the truth. What you manifest in your brain becomes the index for your actions and how we react to our feelings becomes a source of inspiration to others. Slowly and steadily I walked towards ' my most googled temple ' and tears rolled down my blistered cheeks. I had never felt much lighter in my entire life as I was having the roller coaster moment of my life. I just cannot describe it. It wasn't just goosebumps , it wasn't only about the place. I felt HE, the lord, the SHIVA was always there along the entire journey; inside me and yet I couldn't understand it. He drove me through, made me speak, understand and grasp things which one cannot find inside books or mobile. He made me ; meet ME!
I sit near the temple stairs after a climb of 6 hours. I needed no water, no food. There wasn't any need for that, trust me! My heart beat ticked down slowly maturing at its natural pace.. dhak dhak dhak. The vibrations from the temple bells, the Himalayan backdrop & KEDARNATH itself made me realise how minute we humans are in the context of nature and the universe. How is it that we run into big cities to earn, live, spend lavishly only to come back to our god's in seek of peace and validation. Strange , but true!
He answers, he answers us humans each and every single time, giving us small signs, bringing people - things- obstacles in our way only to make us believe in ourselves. A zillion thoughts, A zillion words unsaid. Do you want to see how it feels like ?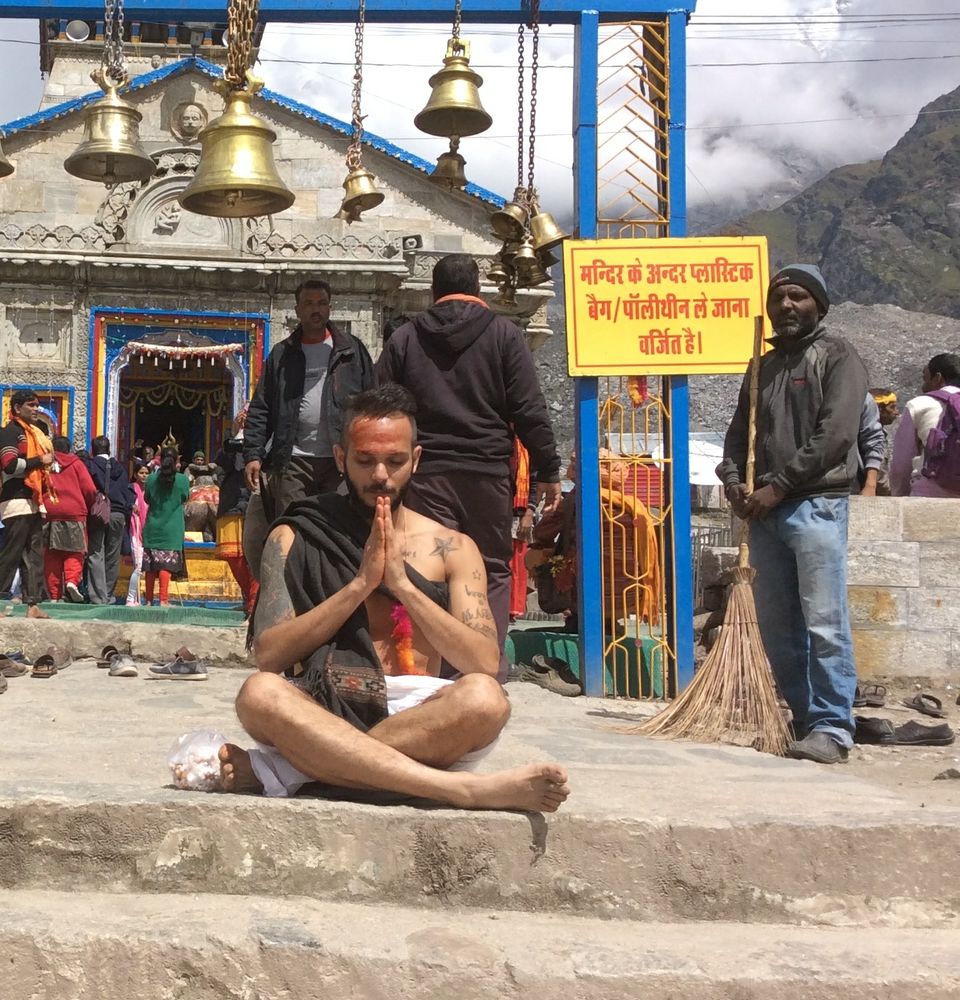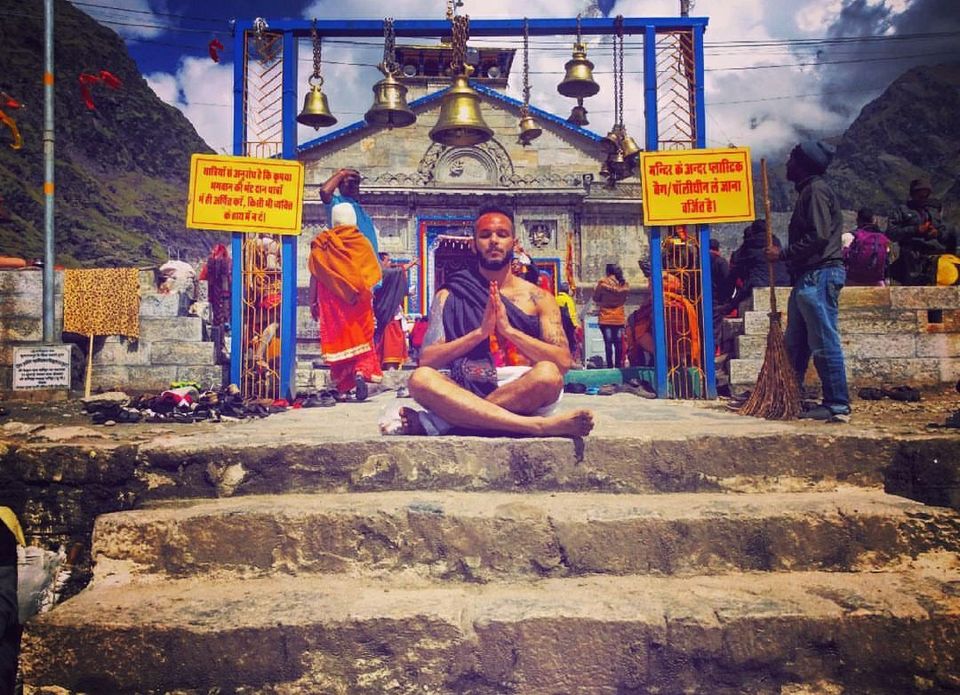 Do's & Don'ts
Do's:
1) Have Faith in your journey.
2) Carry ample amount of warm clothing.
3) Try to plan well in advance as the Paath remains closed due to heavy snowfall in the area.
4) There are Seva Ashrams available at Kedarnath however ensure that you check in at Gaurikund ensuring you know the conditions before the pilgrimage starts.
5) Carry medicines and have a medical checkup before you plan the journey.
6) You will find Aghoris all around Kedar. Treat them with kindness and respect.
7) Carry good amount of cash in case of emergency.
8) Help fellow pilgrims on the way and provide food for the needy.
Don'ts :
1) Do not litter the area. It is not a picnic spot.
2) Avoid sharing the details of what you see inside the temple for privacy and security of the holy place.
3) Do not leave your children alone. Stay close.
4) Do not play music, overcrowd the area or indulge in behavioral issues. The army takes everything into account.
5) Don't pay extra money if asked upon. The prices for Pooja Thalis are fixed. ( Carry your faith and prayers )
6) There are weather checks happening every now & then ensuring the safety of the pilgrims. Do not disregard them.
Go find yourself! And nothing shall feel incomplete.
What I saw inside the temple mesmerized me completely. It is for everyone to see and witness 🙏
Na Samman ka moh
Na Apmaan ka bhay
Na koi apna, Na koi paraya
Har Har Mahadev 🌸