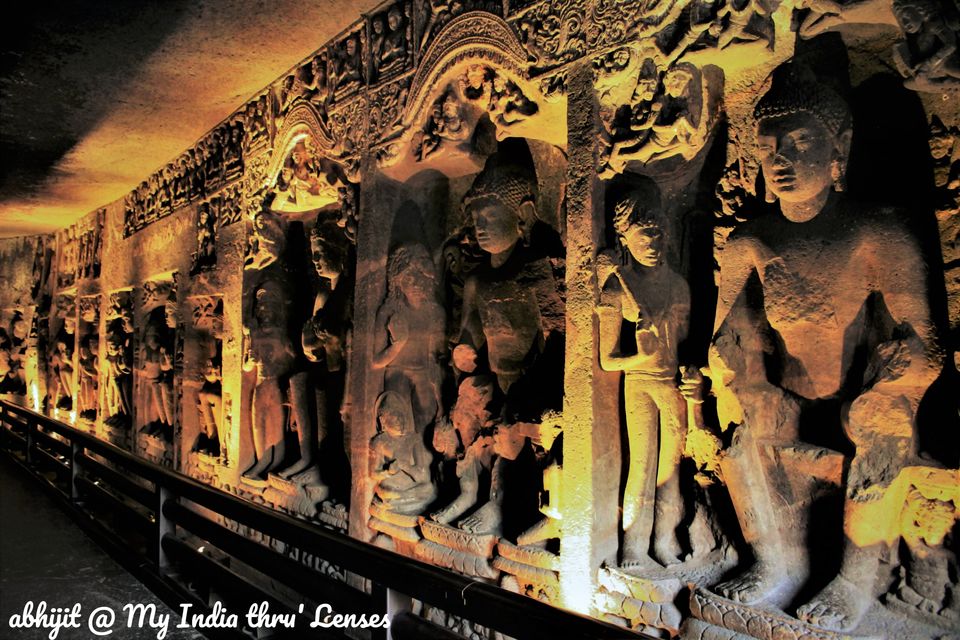 Located in northern parts of Maharashtra, India, Ajanta and Ellora Caves attract travellers from all over the world throughout the year. Both are currently protected monuments under Archaeological Survey of India (ASI) and together they are recognized as UNESCO World Heritage Site since 1983. Ajanta comprises 30 Buddhist cave temples built during c. 2nd century BCE to 500 CE. The caves represent both Hinayana and Mahayana Buddhist traditions. Ellora has a total of 34 caves including Buddhist, Hindu and Jain cave temples which were built during c. 6th - 9th century CE. These caves are among the largest rock-cut monastic-temple complexes in the entire world.
LOCATION
Ajanta & Ellora caves are located in the northern part of Maharashtra state in India. These caves are 100 kms (62 miles) apart. Both of these are within 500 kms (310 miles) from Mumbai city, the financial capital of India. The nearest Airport is Aurangabad. While Ellora is only 30 kms form Aurangabad, Ajanta is around 100 kms.
HOW TO REACH
There are two alternative ways.
Reach Mumbai, which is connected very well to all major parts of India or major cities across the World. From Mumbai you can reach Aurangabad by flight (1 hour) or by train (6-7 hours). Both day-time and overnight trains are available between Mumbai and Aurangabad (375 kms). You can board Devagiri Express (17057 / 17058), Tapovan Express (17617 / 17618) or Dadar-Jalna Jan Shatabdi Express (12071 / 12072) as per your convenience. Check out the timings from IRCTC. The journey is nice. From Aurangabad you have to hire a cab. Even buses are available for Ajanta or Ellora.
The other alternative is to reach Ajanta first. Jalgaon is a nearby industrial town and Jalgaon Junction Railway Station is well connected to New Delhi, Kolkata and Mumbai via several long-distance trains (e.g. Howrah Mumbai Mail). However, some trains like Duronto trains do not stop at Jalgaon Junction and in that case, you can drop at Bhusawal Junction. Do check out before booking. Jalgaon and Bhusawal junctions are around 25 kms apart. You can hire a cab from Jalgaon / Bhusawal to reach Ajanta. Distance between Jalgaon-Ajanta is close to 65 kms (1.5 hours) and Bhusawal-Ajanta is close to 85 kms (2 hours) by road. You may hire a cab / bus as per your convenience.
SUGGESTED ITINERARY
Normally people don't go to Ajanta / Ellora only but club it with other nearby attractions. Aurangabad itself is a historical town named after Mughal Emperor Aurangzeb. It is also called City of Gates as it has 52 gates. I am giving our travel itinerary as a suggestion. Ours' was a 6-day tour which is as below-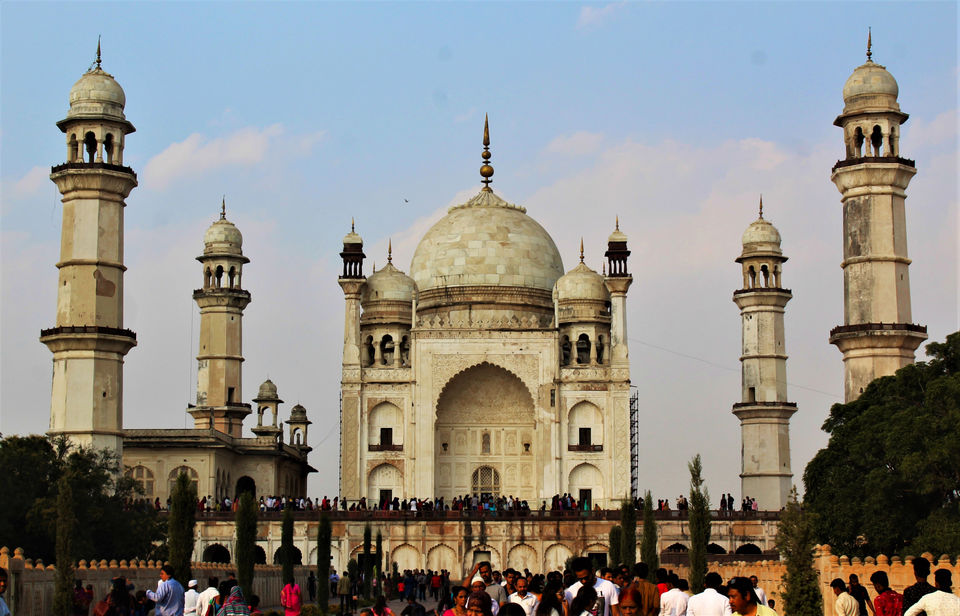 Day 1- Mumbai to Aurangabad by Tapovan Express (17617). It leaves Mumbai CSMT station at 6.15 a.m. and reaches Aurangabad at 1.15 p.m. We checked in at the hotel, had our lunch and move out to see local attractions in Aurangabad – Bibi ka Maqbara (aka Mini Taj) and Panchakki.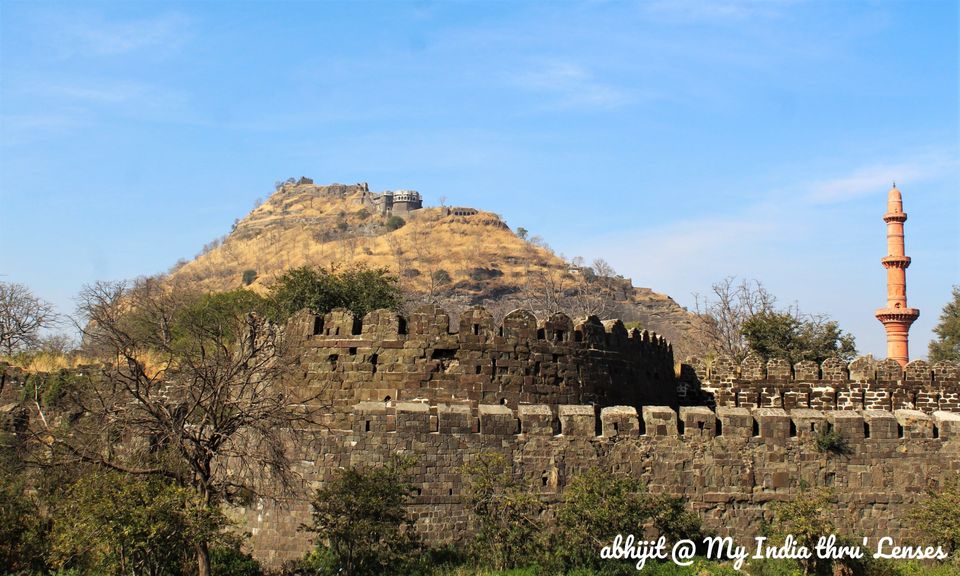 Day 2- Aurangabad sightseeing - Daulatabad Fort (Devagiri), Soneri Mahal, Aurangabad caves, Aurangzeb's Tomb, Bhadra Maruti Temple and Ghusneswar Temple. Daulatabad falls on the way towards Ellora, but my suggestion is not to visit Daulatabad Fort and Ellora on the same day, as the Fort alone would take half of your day.
Read more on Daulatabad Fort & its fascinating history- Exploring the Invincible Daulatabad Fort (Part I)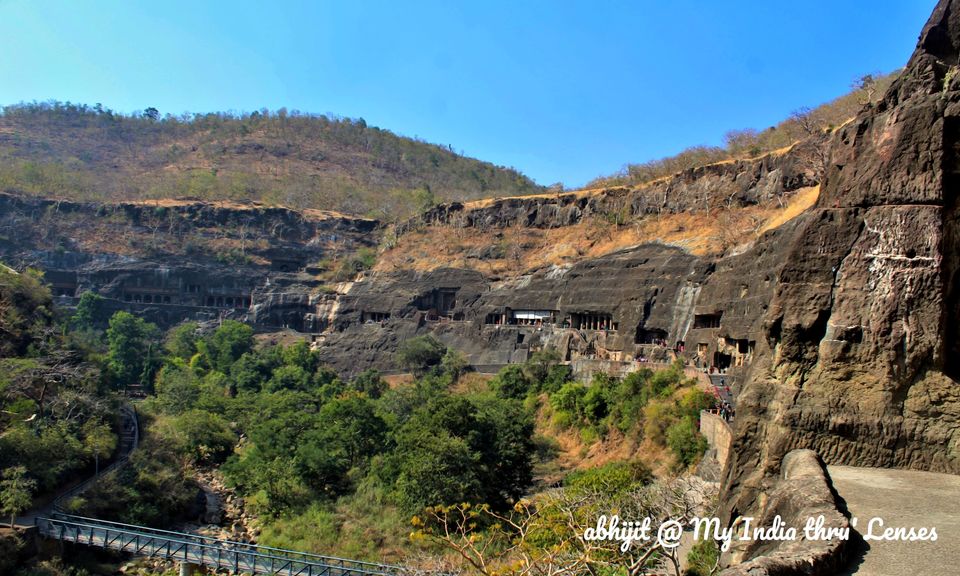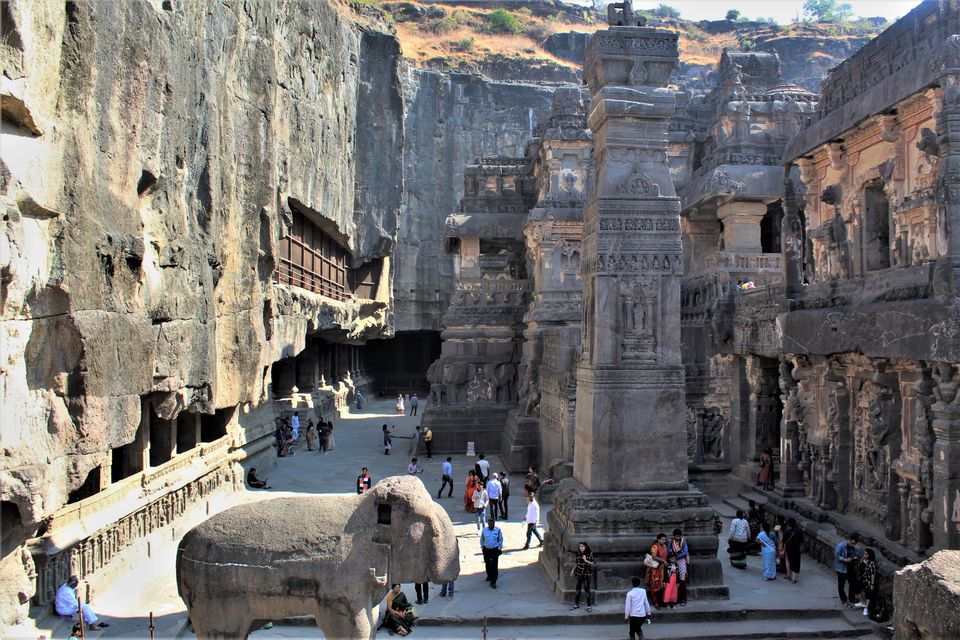 Day 4- Full day Ellora tour by cab. Being closer than Ajanta it didn't take the entire day and we could return by 4 p.m. The evening was free and we went for shopping.
Day 5- We went to Shirdi and Signapur, the two famous Hindu pilgrim sites, which probably every Indian knows about. Shirdi is around 125 kms and Signapur is around 80 kms from Aurangabad.
Day 6- Back to Mumbai by Jan Shatabdi Express (12072) leaving Aurangabad at 6 a.m. and reaching Dadar at 12.30 p.m.
WHERE TO STAY
Staying arrangements can be done in Ajanta, Ellora or Aurangabad depending upon your travel plan. Some people like to spend one night in Ajanta and Ellora each. Some people prefer staying in Aurangabad and visit Ajanta and Ellora as full-day trips. Both of the options are fine. We chose the second one. Ajanta and Ellora both have good budget hotels. Ajanta Tourist Resort and Ajanta T Junction (MTDC Guest House) in Ajanta are good options. Hotel Kailash in Ellora is very famous and located very close to the caves. Room tariffs vary from INR 2000 to INR 4000 per night. If you decide to stay in Aurangabad, which is also a business center, you will get a range of options from budget hotels to luxury 5 stars. Hotel Sky Court, Grand Kailash, Lemon Tree, Vivanta, VITS are a few to name. Room tariffs vary from INR 1500 to INR 5000+ per night. My advice is to book the hotels early if you are visiting in season, especially in the last week of December. Hotels become very costly during that time.
WHAT TO SHOP
Aurangabad is famous for Bidri Artefacts, Silver, Stone jewelleries and Himroo Fabric.
WHEN TO VISIT
While the caves can be visited all around the year, the best time to visit is Winter (November to February). Winter is pleasant in this part of the country, when the minimum temperature drops down to 10°C. The maximum remains around 25°C.
Some may choose to explore the caves in the late Monsoon. Heavy rains during the monsoon provide relief from the hot weather. Further, you will get awesome views of the caves with natural fountains flowing from the rock mountains. So, August to October is also a good period for exploring the Caves.
March to July: Better to avoid. Temperature during the summer ranges between 37°C and 25°C. The maximum temperature reaches around 42°C. April and May are the hottest months.
Read the full travelogue- Into the Mysterious Caves of Ajanta & Ellora (Part A)