Fort State: In ruins
Difficulty: Easy
Endurance Level: Easy
Things to carry: Two liters of water, snacks, Trekking shoes.
Best time to visit: Any time of the year
Type: Hill Fort
Time to Explore: 45 Minutes
How to Reach: 6-8 KM away from Chiplun. Follow Google Maps.
History: It is said that this fort has been built by a king named "Chougle". It later was ruled by Siddis of Janjira. When Chhatrapati Shivaji Maharaj captured this region, the fort was renamed to "Govindgad". During Chhatrapati Sambhaji Maharaj's time, Siddis won this fort again. There was a heavy skirmish between Peshwa and Siddis wherein Siddi was killed and Chimaji Appa brought the fort again to Marathas. Later it went to Angre and finally to Britishers.
Gowalkot is a small hill fort on the bank of Vashishthi river in Chiplun taluka of Ratnagiri district. On the foothills there is a beautiful temple of Lord Som and Goddess Karanjeshwari.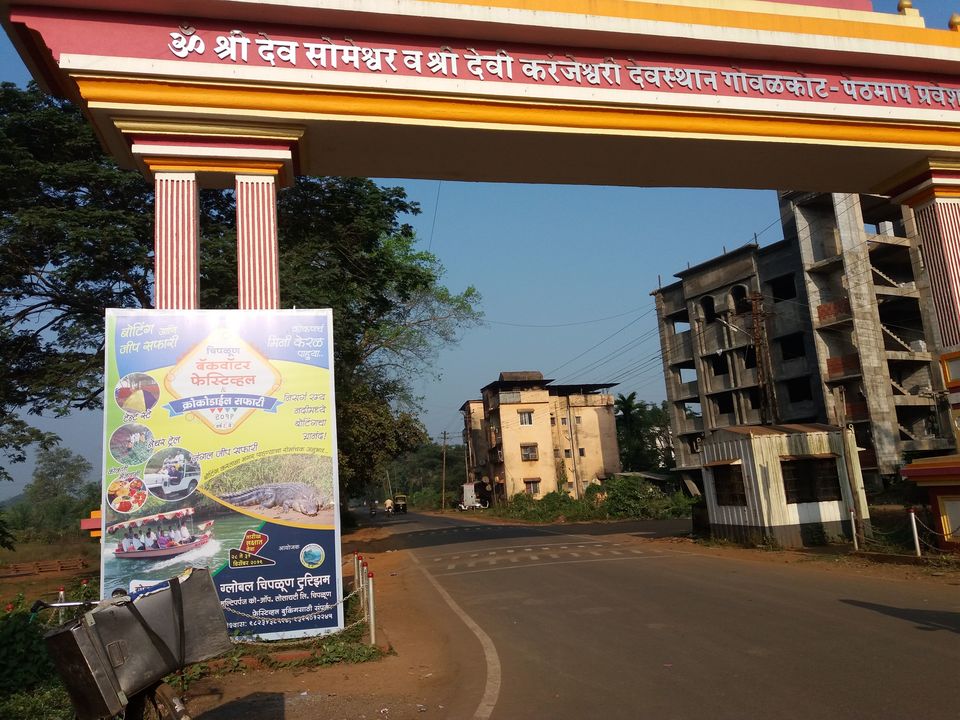 There are steps behind this temple to climb up to the fort.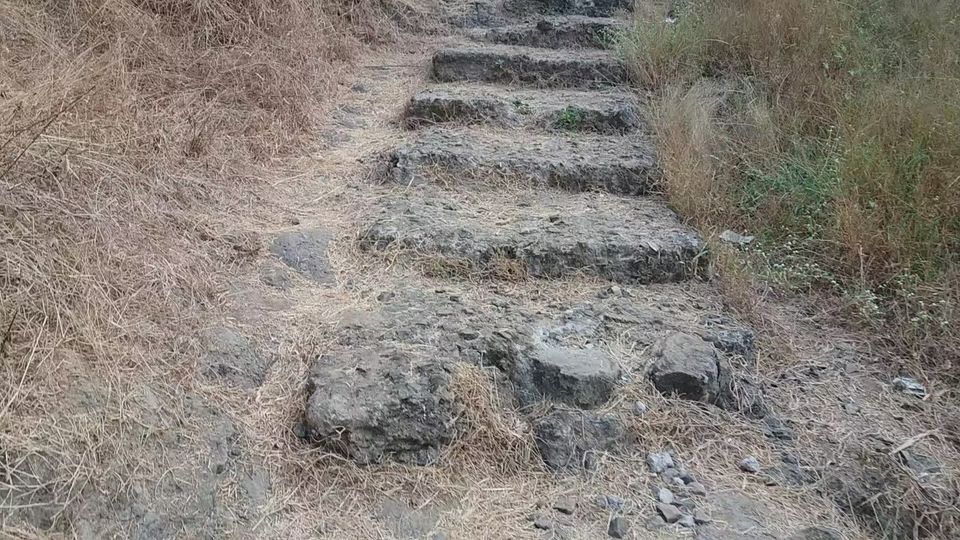 The rocky steps are available till the entry gate. It takes only 15 minutes to reach the top.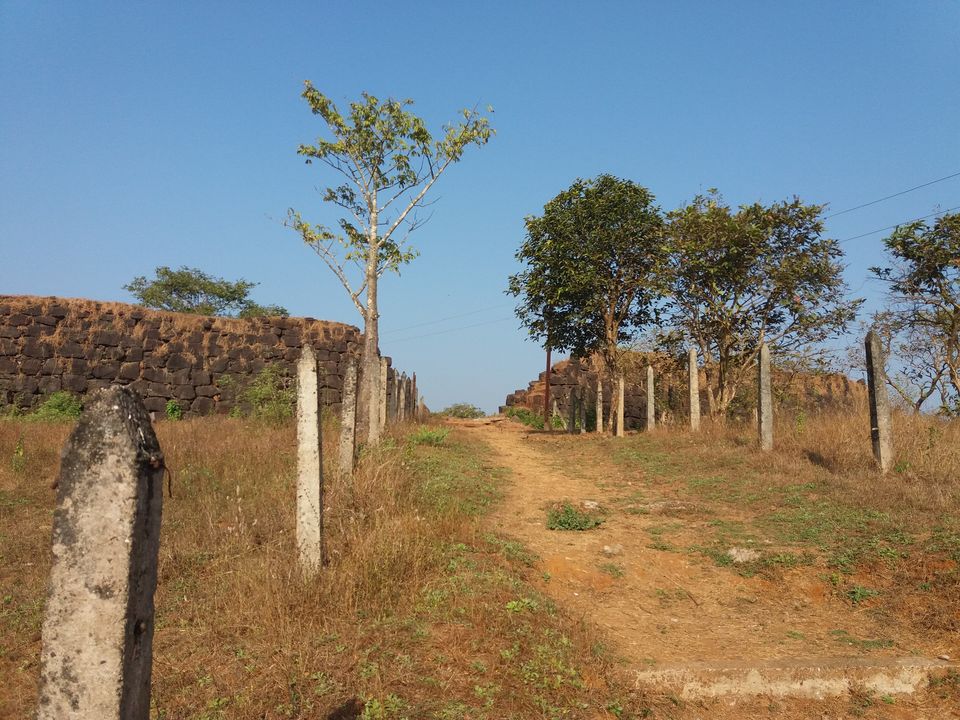 There is no gate. We see a couple of bastions as we reach up. There is a saffron flag on the left bastion.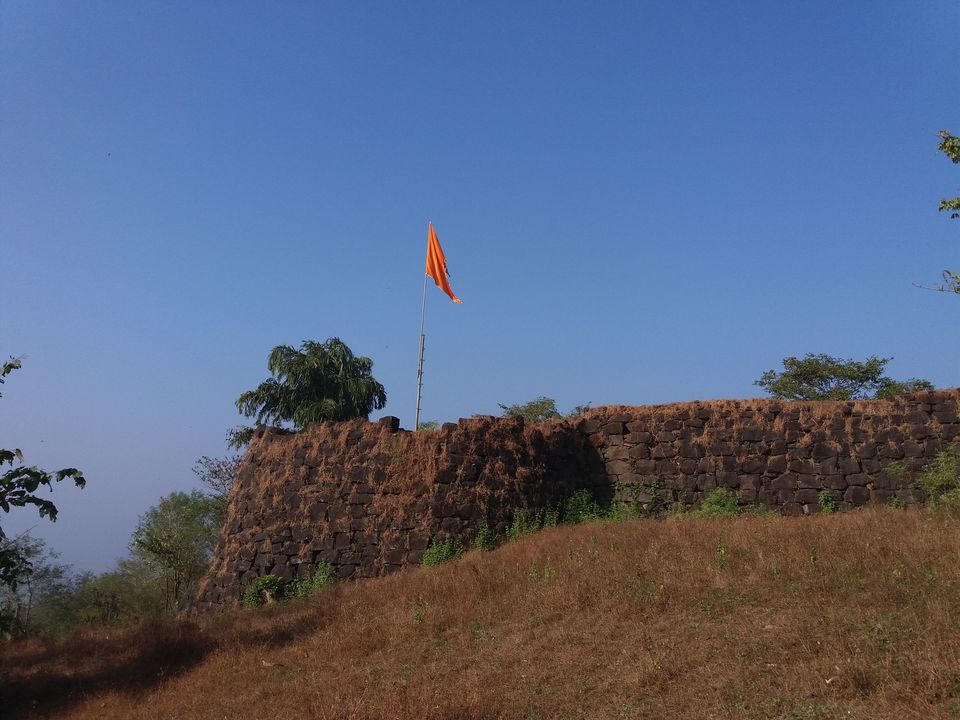 There must be a place for soldiers to keep a guard which is dilapidated.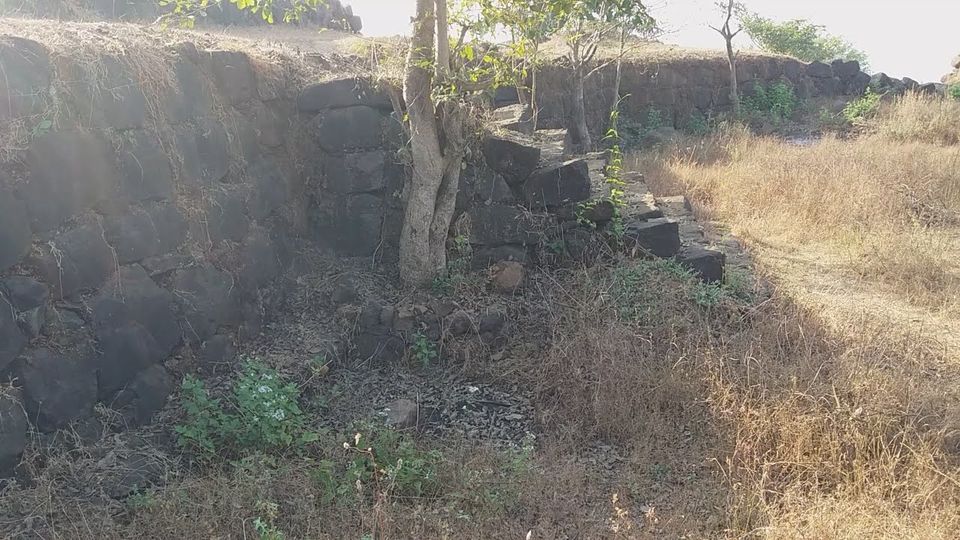 As we enter and go to left side, there are steps to go on the bastion.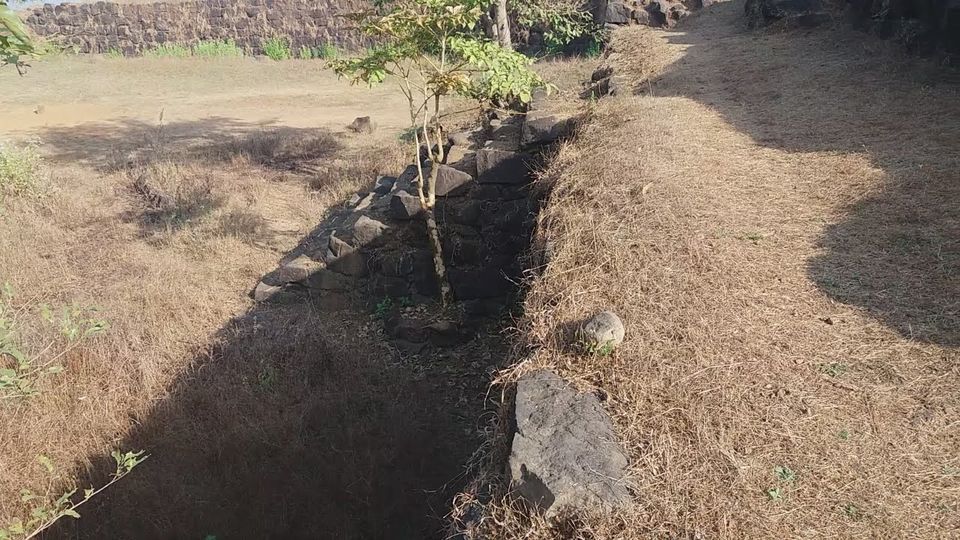 We can see a couple of cannons lying on the bastion. Also there is a flag hoisted.
There are holes made in the wall. It was used to attack with cannons, arrows, etc.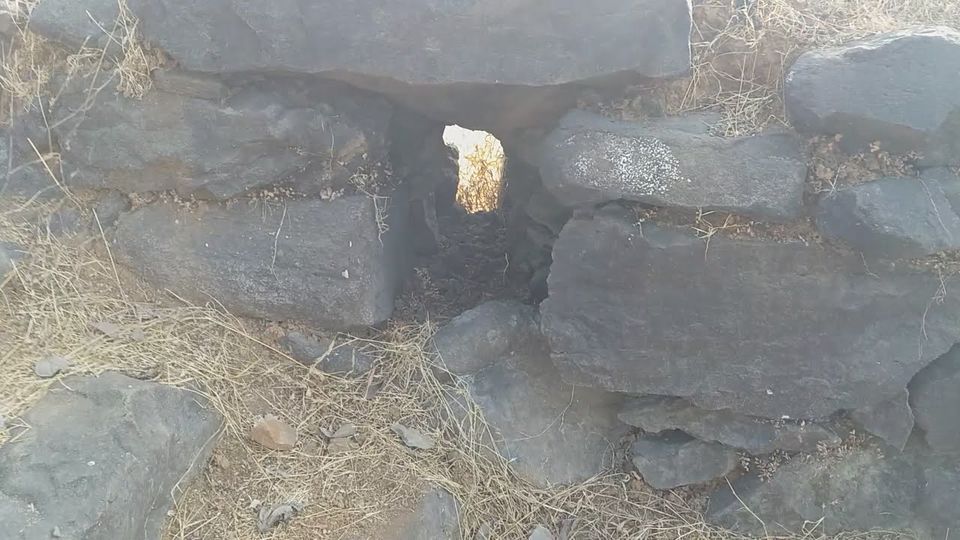 Two cannons are placed on the other bastion too.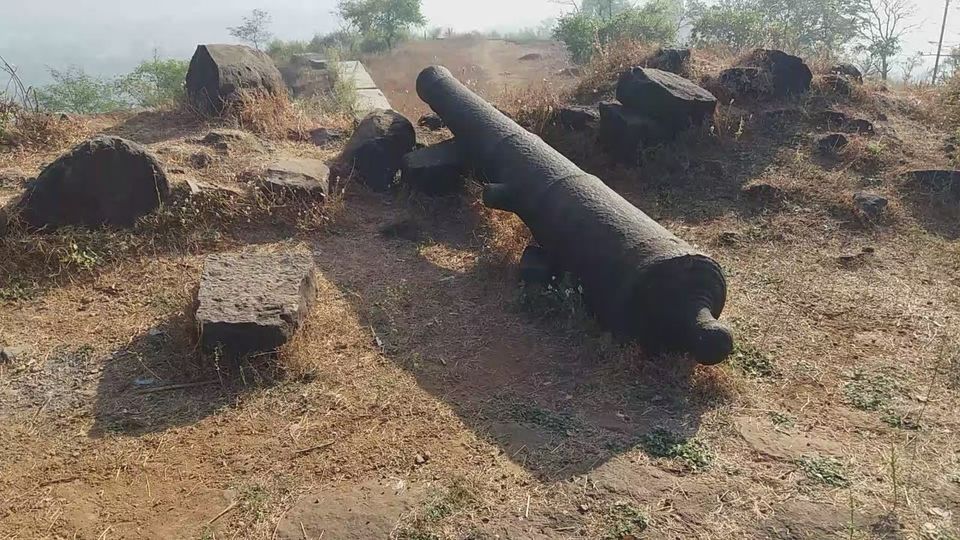 We get to see majestic Vashishthi river flowing down from here. Also we see Lord Parshuram hill, farms, homes, and surrounding territory.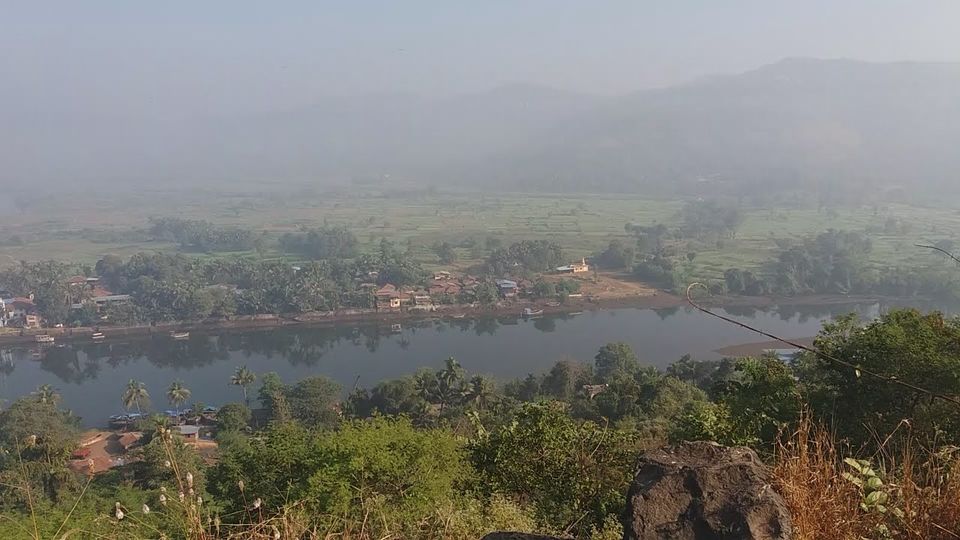 As we walk further on the fortification, there is plinth and traces of room.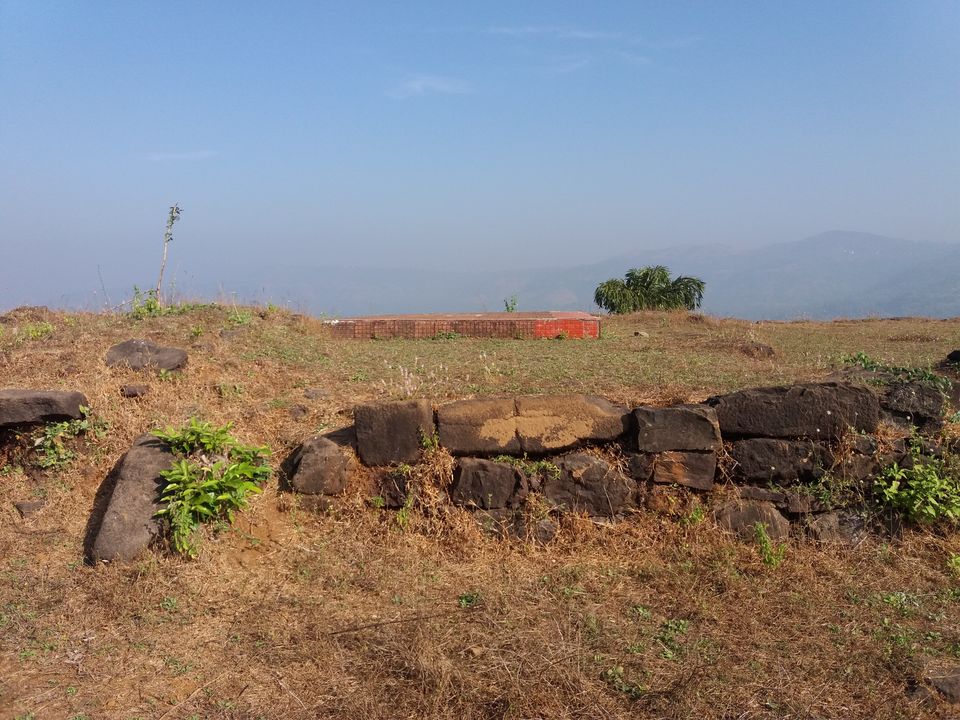 As we go ahead, we can spot a place where construction material would have been made using lime mortar mixer. It used to have a rock made disc which would to rotate in circle and mix the materials like soil, limestone, etc. The disc is missing now.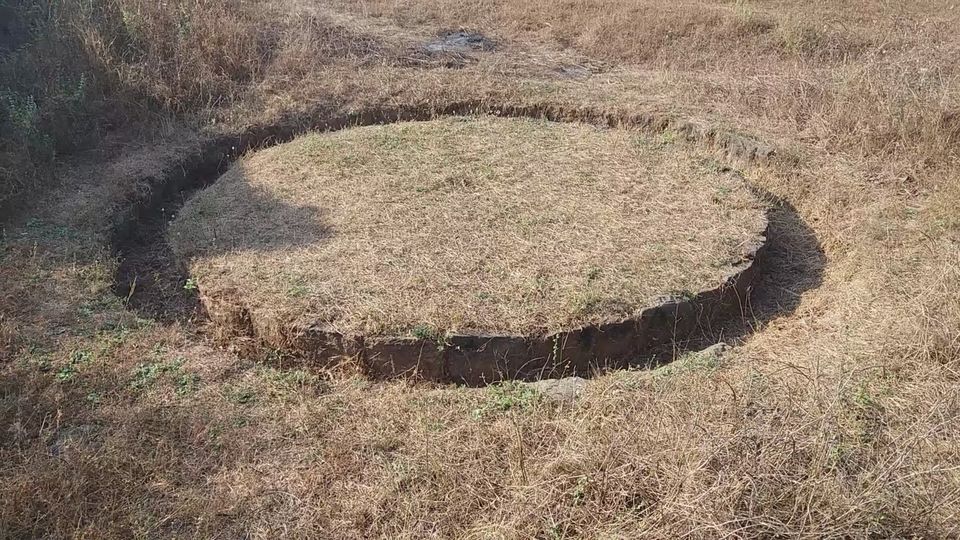 Just beside this, there is a huge water tank which could be around 15 feet deep and 30 feet wide. There are steps to get down in the tank.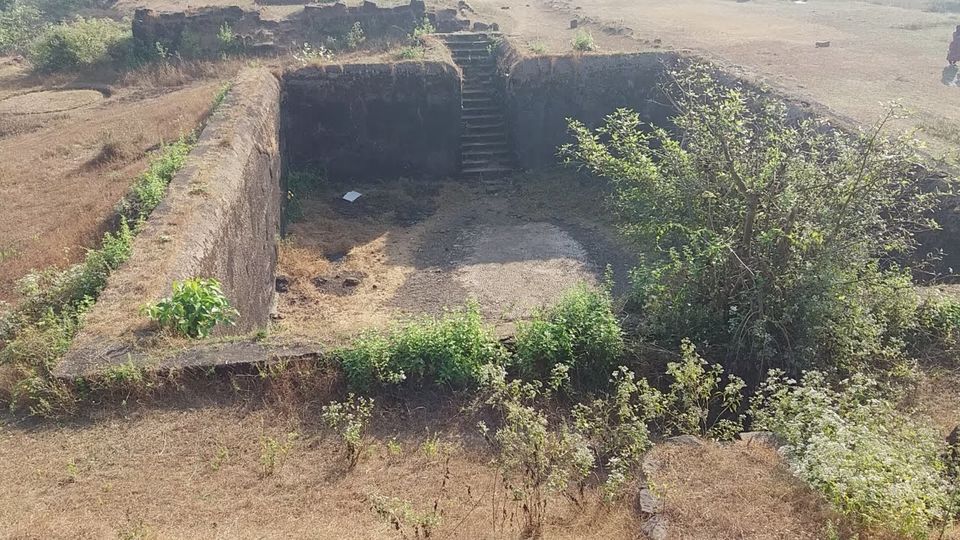 If we ascend a small hill which is a highest point on the fort, we get to see 360 degree view of fort and the surroundings.
When we go right, we reach another bastion overlooking the river. This fort has been surrounded by river on three sides. On the entry side, there used to be a moat which is now destroyed. This made this fort very strong in defense.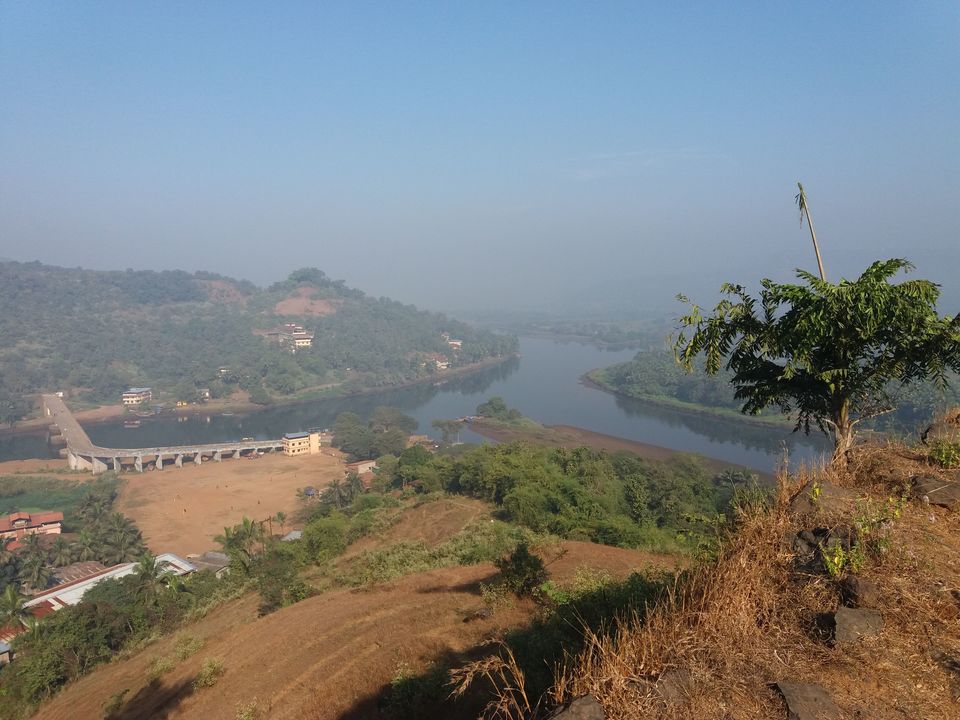 As we continue walking ahead, there is another bastion on the other side of the fort.
There is a temple of Goddess Redjai and it looks recently innovated.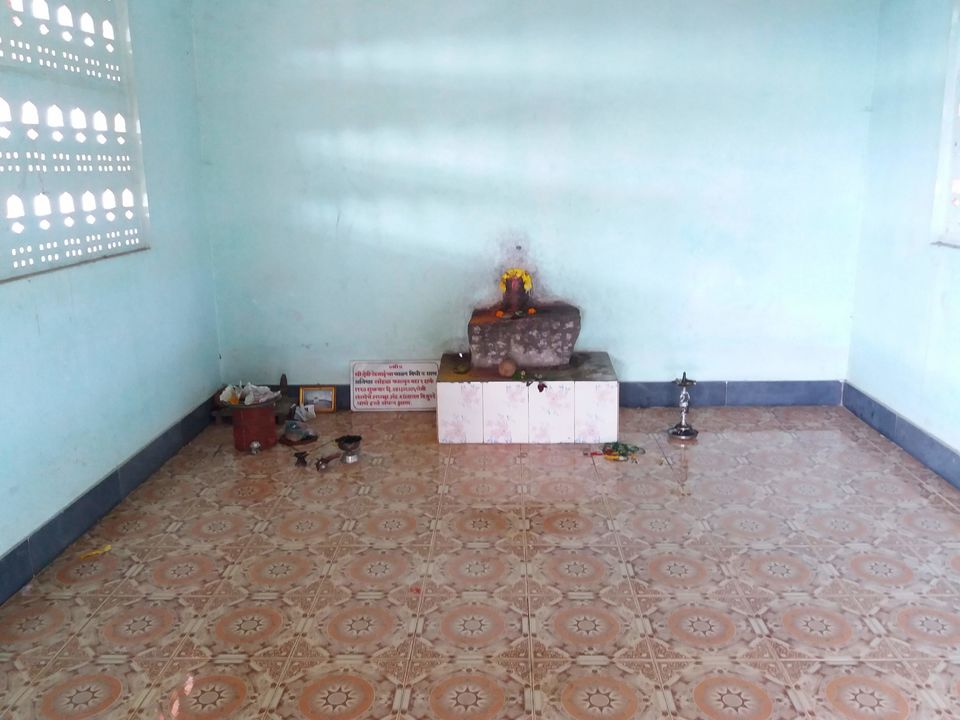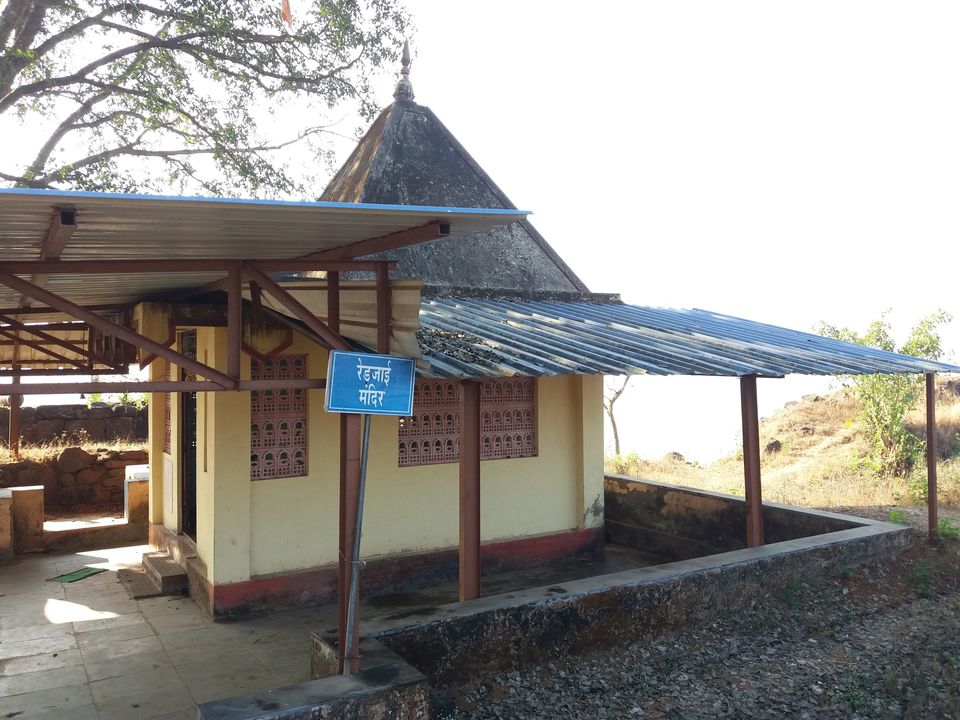 As we move ahead, we can see another cannon placed on the fortification.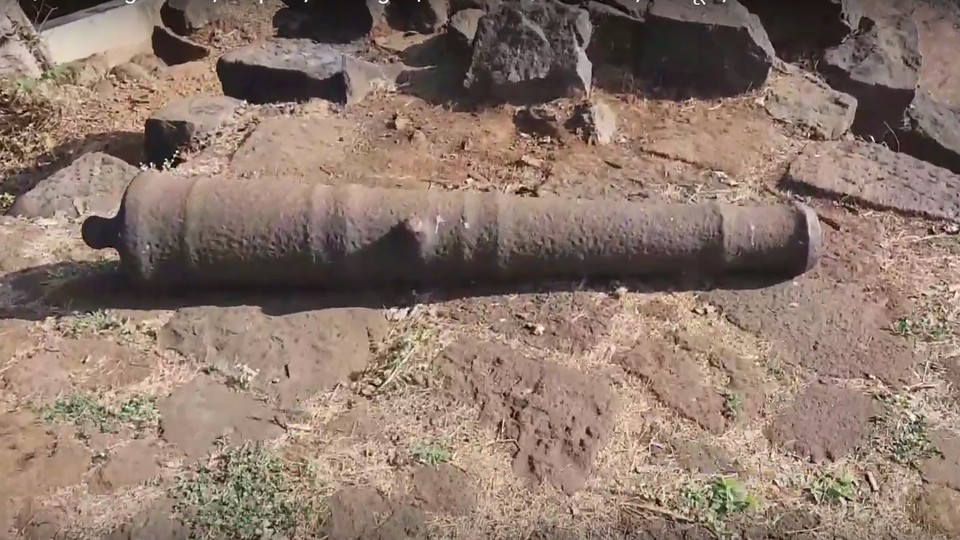 There is a small natural lake but water is not potable.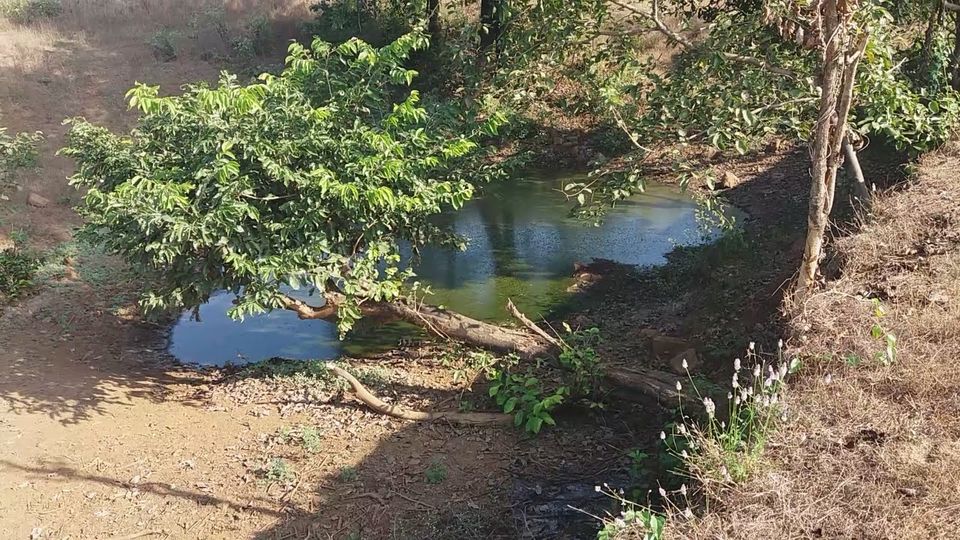 At the center, there are six cannons placed on a platform. These said to have been found on the bank of river which were later brought on the fort and installed.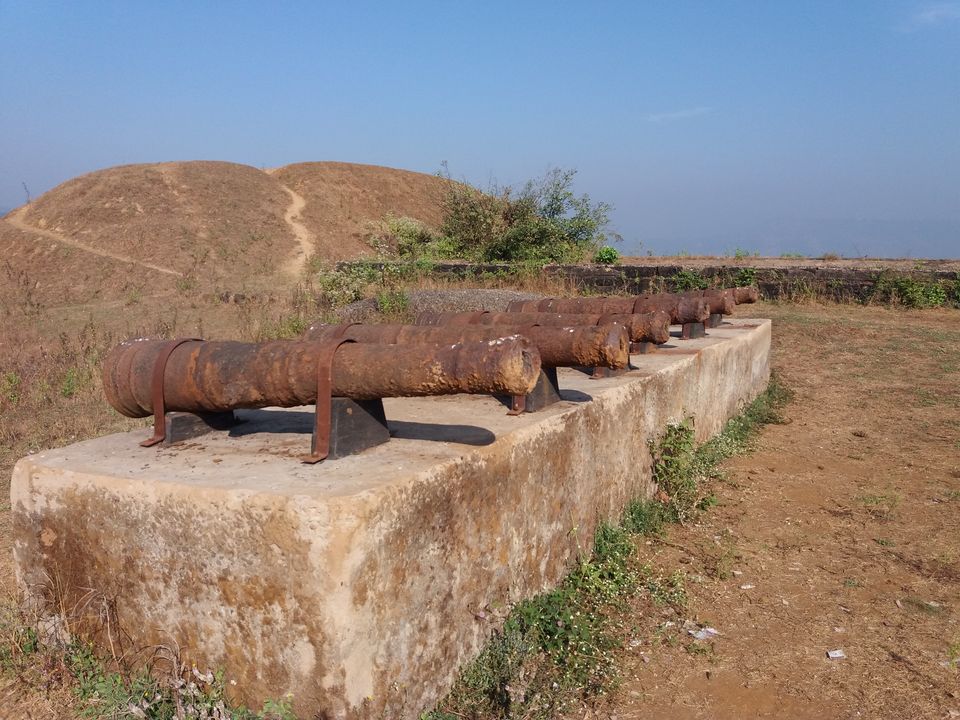 Another structure in ruins.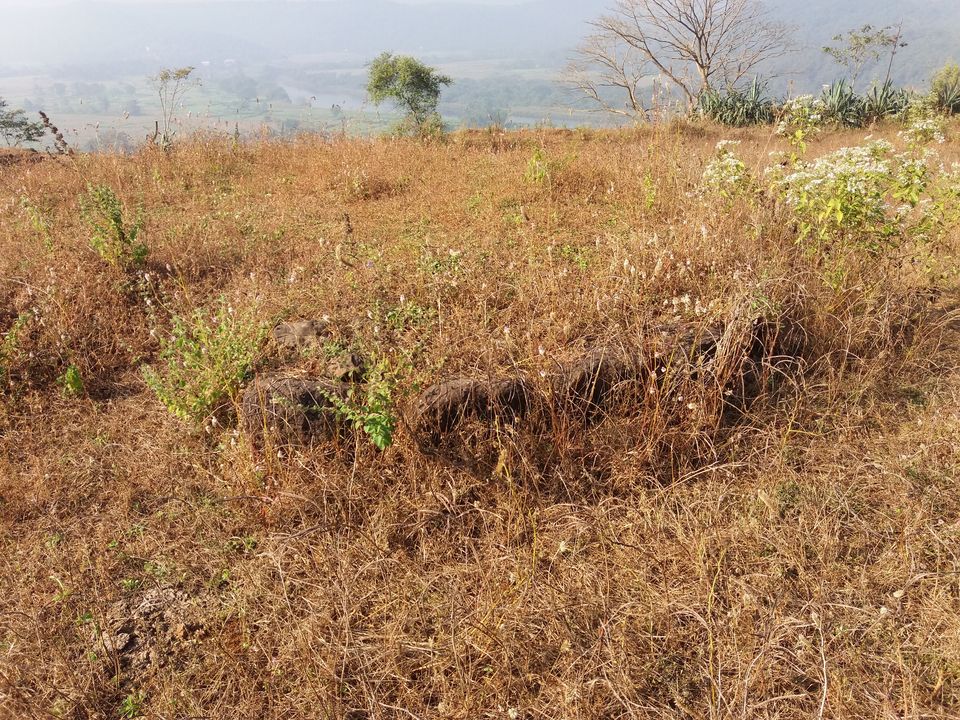 This completes our exploration. You can watch the vlog below.
Leave only your footprints, Take back only pleasant memories.